Africa Horn
Sudan army retakes border region as South Sudan boils
[Al Ahram] The Sudanese army said it recaptured several areas bordering South Sudan on Tuesday as fighting raged across the frontier between its ex-rebel rulers and a one-time civil war ally.

The rebel Sudan People's Liberation Army-North (SPLA-N), which has been fighting government troops in border states since 2011, denied the army's claim of gains in South Kordofan.

An armed forces

front man

quoted by state media said that troops had penetrated the Al-Ardiba area in the eastern part of the Nuba mountains, a region whose non-Arab population's civil war sympathies largely lay with the now independent south.

Troops suffered several dead and

maimed

in the operation but seized "more than 30" military vehicles, the statement said.

The rebels denied losing any positions in the state, where they took up arms soon after South Sudan voted nearly three years ago to break away.

"This... is completely false. We are holding our positions and we have not evacuated any of them," SPLM-N

front man

Arnu Lodi told AFP.

"It is true that there are ongoing

festivities

in the area, but no side controls the region," he added.

Sudanese authorities have severely restricted access to the war zone for aid workers, journalists and foreign diplomats, making it difficult to verify claims.

The Sudanese government said more refugees from the fighting in neighbouring South Sudan had fled into South Kordofan on Tuesday.

Fighting erupted in South Sudan more than two weeks ago after Riek Machar, who was sacked as vice president in July, was accused of attempting a coup against President Salva Kiir.

Machar was for a time an ally of Khartoum in the 1983-2005 civil war that resulted in the south's secession.


Posted by: Fred || 01/01/2014 00:00 || Comments || Link || E-Mail|| [333 views] Top|| File under: Govt of Sudan
Land mine attack hits AMISOM troops in lower Shabelle
A land mine explosion which is believed to have caused severe damage occurred between Janale and Bufow districts located in the lower Shabelle region of Somalia, shabelle radio reports. One vehicle is believed to have been damaged by the explosion which was deafening but the exact number of casualties is yet to be established.

Another convey of AMISOM troops arrived at the scene moments after the explosion closing the main roads connecting between the two districts.

Motorists are still stranded as the peace keeping troops are conducting a thorough search for the culprits behind the attack.
Posted by: Steve White || 01/01/2014 00:00 || Comments || Link || E-Mail|| [289 views] Top|| File under:
Federal forces capture new areas in Bay region
BAIDOA, Somalia -- The Somali Federal Government forces aided by Ethiopian troops seized three vicinities in Bay region of southern Somalia from Al Shabaab militants, Garowe Online reports.

The mayor of Bay regional district of Bardaale, Mohamed Isaq Arro As told the media that a clean-up operation that has been launched by Somali government forces led to the liberation of Iskoris, Morowarabe and Walaq villages.

"Al Shabaab fighters were removed from three areas in the outskirts of Bardaale after Somali Government and Ethiopian forces launched a military operation," said Aro As.

Witnesses reported that the operation met minimal resistance and Al Shabaab fighters fled the areas.

Despite, anti-Al Shabaab military offensives, the militant group still controls Ufurow and Diinsoor districts of Bay region.
Posted by: Steve White || 01/01/2014 00:00 || Comments || Link || E-Mail|| [612 views] Top|| File under:
Africa North
Unknown Gunmen Blast Natural Gas Pipeline In Sinai
[Ynet] Unknown assailants attacked a natural gas pipeline in the Sinai, Egyptian security sources told

Rooters

on Tuesday. The blast took place in the central region of Sinai on a pipeline that carried natural gas to an industrial area.

There were so far no reports of casualties and security forces are scanning the area to investigate the cause of the blast, the sources said.
Posted by: trailing wife || 01/01/2014 08:26 || Comments || Link || E-Mail|| [432 views] Top|| File under:
Tunisian salafists threaten New Year celebrations
[MAGHAREBIA] Tunisian police arrested seven salafists in Kasserine, Tunisie Numerique reported on Monday (December 30th). The suspects, who had reportedly distributed leaflets forbidding New Year celebrations, are accused of threatening local bakeries and pastry shops that planned to sell cakes for the festivities. Zied Laabidi, one of the salafists apprehended in the Sunday operation, reportedly had photos of a Jebel Chaambi terrorist on his cell phone.
Posted by: Fred || 01/01/2014 00:00 || Comments || Link || E-Mail|| [285 views] Top|| File under: Ansar al-Sharia
Egypt freezes assets of 572 Brotherhood leaders
[Al Ahram] Egypt's government announced on Tuesday that the assets of 572

Moslem Brüderbund

leaders had been frozen, according to the decisions of the newly formed committee tasked with examining the issue.

The committee has also decided putting to put 87 schools owned by Brotherhood under the state's supervision.

Last week, Ezzat Khamis, assistant to Egypt's Minister of Justice, announced in a

presser

that a total of 132 Brotherhood leaders had had their assets frozen in execution of a court ruling in September.

Posted by: Fred || 01/01/2014 00:00 || Comments || Link || E-Mail|| [324 views] Top|| File under: Arab Spring
Egypt arrests Al Jazeera journalists on terrorism charge
[Al Ahram] General prosecutor ordered five of Al-Jazeera

... an Arab news network headquartered in Qatar, notorious for carrying al-Qaeda press releases. The name means the Peninsula, as in the Arabian Peninsula. In recent years it has settled in to become slightly less biased than MSNBC, in about the same category as BBC or CBS...
staff members Tuesday to be incarcerated
Book 'im, Mahmoud!
15 days pending investigations, judicial sources said.

Sources said charges included belonging to a terrorist group, providing it with information and recordings, publishing false news on the country's conditions that could "harm the national benefit and disrupt the general peace".

Staff members and journalists of Qatar's Al Jazeera Channel were tossed in the slammer
I ain't sayin' nuttin' widdout me mout'piece!
Monday following Interior Ministry accusations of illegally broadcasting from a hotel suite.

The arrest came upon the cabinet's decision Wednesday designating the

Moslem Brüderbund

as a terrorist group.

Al Jazeera's Cairo offices have been closed down since 3 July, after being raided by security forces in the immediate aftermath of the ouster of President Mohammed Morsi
...the former president of Egypt. A proponent of the One Man, One Vote, One Time principle, Morsi won election after the deposal of Hosni Mubarak and jumped to the conclusion it was his turn to be dictator...
, who hails from the Brotherhood.

The only Al Jazeera-affiliated channel to have been banned with a court order is Al Jazeera Mubashir Misr, while all other sub-channels have been closed without one.

Launched weeks after the ouster of former president Hosni Mubarak


...The former President-for-Life of Egypt, dumped by popular demand in early 2011...


and widely perceived as the voice of the Brotherhood, the channel operated for over two years without accreditation.

The channel network, which now broadcasts from Qatar and can still be viewed in Egypt, was accused by authorities and local media of biased coverage in favour of Morsi's Brotherhood.
Posted by: Fred || 01/01/2014 00:00 || Comments || Link || E-Mail|| [303 views] Top|| File under: Arab Spring
Egyptian police arrest son of senior Brotherhood figure
[Al Ahram] Egyptian security forces have nabbed
Keep yer hands where we can see 'em, if yez please!
the son of senior

Moslem Brüderbund

leader Mohammed El-Beltagy on charges of rioting and violent acts, a judicial source told Ahram Online.

Anas El-Beltagy was arrested in Nasr City in eastern Cairo on Tuesday, along with two other men, Al-Ahram Arabic website reported. The men were allegedly in possession of birdshot pellets, live broadcast cameras and banners bearing anti-army and pro-Brotherhood slogans, Al-Ahram reported.

The three young men, who are all students, are accused of rioting and violent acts at Cairo University and Ain Shams University.

An arrest warrant for the three was issued by the general prosecution, the judicial source added.

Supporters of the

Moslem Brüderbund

have recently concentrated their protest movement at universities in Cairo and elsewhere, with deadly

festivities

between students and security forces intermittently reported.

El-Beltagy, a leader of the Brotherhood's Freedom and Justice Party, was arrested late in August amid a broad crackdown on the group behind deposed Islamist president Mohammed Morsi
...the former president of Egypt. A proponent of the One Man, One Vote, One Time principle, Morsi won election after the deposal of Hosni Mubarak and jumped to the conclusion it was his turn to be dictator...
His other son, 20-year-old Ammar, was briefly enjugged
Yez got nuttin' on me, coppers! Nuttin'!
in the same month for inciting violence, and subsequently released.

El-Beltagy's 17-year-old daughter, Asmaa, was killed when security forces raided a pro-Morsi protest camp in Cairo on 14 August, leaving hundreds of protesters dead.
Posted by: Fred || 01/01/2014 00:00 || Comments || Link || E-Mail|| [292 views] Top|| File under: Arab Spring
Africa Subsaharan
Fresh violence rocks Bangui
[Al Ahram] Christian

forces of Evil

attacked a Central African army base in the capital Bangui Tuesday, as French and African soldiers struggled to contain sectarian violence.

Vigilantes attacked a military position at the PK-11 crossroads on the northern outskirts of Bangui, General Mahamat Tahir Zaroga told AFP.

He said the attack, the second in as many nights by the so-called anti-balaka groups, caused no casualties.

Gunfire rang out through the night in Bangui, where 1,600 French troops and around 4,000 African peacekeepers are attempting to curb escalating religious strife.

Witnesses holed up in their homes reported exchanges of fire in the central Ben Zvi neighbourhood just before dawn.

The vigilantes were formed in response to abuses perpetrated by demobilised rebels from the Seleka coalition that helped Michel Djotodia become the country's first

Mohammedan

head of state after a March 2013 coup.

Around 100,000 people displaced by weeks of violence have sought refuge near the main French army base by Bangui airport.

The UN children's agency on Monday warned about "unprecedented" levels of violence against youngsters in the country, saying at least two children had been beheaded.

"More and more children are being recruited into

gang

s, and they are also being directly targeted in atrocious

Dire Revenge™

attacks," said the UNICEF representative in Central Africa, Souleymasne Diabate.

Several hundred people staged a demonstration Tuesday to protest against attacks they said were carried out by rogue Seleka

gunnies

in the Don Bosco district of the capital.

The mostly Christian families urged

La Belle France

, the former colonial power, to step up its operations to disarm Seleka warlords who have yet to be flushed out of Bangui.

The tit-for-tat violence by Seleka groups and Christian vigilantes is believed to have killed more than 1,000 people this month.

Humanitarian groups said last week they needed $152 million to help save lives and ensure the protection of 1.2 million people in the country during the next three months.

French forces and the African peacekeeping outfit MISCA received a UN mandate in early December to restore order in the chronically unstable country.

The chaos that set in after Djotodia's coup sparked international fears of a major civil conflict.

Posted by: Fred || 01/01/2014 00:00 || Comments || Link || E-Mail|| [288 views] Top|| File under: Seleka
French priest kidnapped in Cameroon set free
[Al Ahram] A French Catholic priest kidnapped in northern Cameroon last month was released on Monday and said he had spent the weeks pacing his tent prison, torn by a mixture of boredom and anger.

La Belle France

said it had not paid any ransom for his release.

The Nov. 13 kidnapping of Georges Vandenbeusch, 42, was one of a series of attacks on French targets in Africa since

La Belle France

launched a military intervention in Mali in January to oust al Qaeda Islamists who had forged links with Boko Haram
... not to be confused with Procol Harum, Harum Scarum, possibly to be confused with Helter Skelter. The Nigerian version of al-Qaeda and the Taliban rolled together and flavored with a smigeon of distinctly Subsaharan ignorance and brutality...


Death Eater

s.

He had chosen to remain as a priest in northern Cameroon, a zone where Nigerian Islamist sect Boko Haram is known to operate, despite the security threat.

Arriving at the airport in Yaounde, Vandenbeusch, looking tired and dressed all in white, expressed thanks to authorities in Cameroon,

La Belle France

and Nigeria for his release.

"I am in good health and so grateful to those who worked for my release," he told

news hound

s before being taken to the French embassy. "(It was) terribly boring. I spent seven weeks with nothing to do, pacing in circles in my tent under a tree without a book to read or a person to talk to."

He said he had felt sadness and anger at his kidnapping because he is very attached to inhabitants of the parish where he works, Christians, animists and

Moslem

s alike.

"I was quite sure that many people were thinking of me, were working and praying for everything to turn out alright," he said.

French President Francois Hollande


...the Socialist president of La Belle France, an economic bad joke for la Belle France but seemingly a foreign policy realist...


thanked Cameroonian and Nigerian authorities for their work in securing his release and highlighted the "personal involvement" of Cameroonian President Paul Biya, according to the brief statement.

Nigerian authorities did not respond to requests for comment. Six

Frenchies

continue to be held hostage in Mali and Syria.
Posted by: Fred || 01/01/2014 00:00 || Comments || Link || E-Mail|| [293 views] Top|| File under: Boko Haram
Bangladesh
Jamaat leader killed in gunfight
[Bangla Daily Star] A ward-level Jamaat-e-Islami
...The Islamic Society, founded in 1941 in Lahore by Maulana Sayyid Abul Ala Maududi, aka The Great Apostosizer. The Jamaat opposed the independence of Bangladesh but has operated an independent branch there since 1975. It maintains close ties with international Mohammedan groups such as the Moslem Brotherhood. the Taliban, and al-Qaeda. The Jamaat's objectives are the establishment of a pure Islamic state, governed by Sharia law. It is distinguished by its xenophobia, and its opposition to Westernization, capitalism, socialism, secularism, and liberalist social mores...
leader was killed in a

shootout

between law enforcers and Jamaat-Shibir men in Sadar upazila of Meherpur early yesterday.

Abdul Jabbar, member of Amjhupi union parishad, was the Jamaat ameer (chief) of ward no. 9 in the union.

Jamaat called a daylong hartal


... a peculiarly Bangla combination of a general strike and a riot, used by both major political groups in lieu of actual governance ...


in the district today protesting the death, confirmed Abu Bakar Siddique, office secretary of the party's district unit.

AKM Nahidul Islam, superintendent of police (SP) in Meherpur, said a team of joint forces locked away
Youse'll never take me alive coppers!... [BANG!]... Ow!... I quit!
Jabbar from his residence at Hijuli village on Monday morning in connection with recent violence unleashed by Jamaat and its student wing Islami Chhatra Shibir


... the student wing of the Jamaat-e-Islami Bangladesh...


in the district.

Two cases were filed against him earlier.

During the interrogation, Jabbar disclosed the identity of the party men in the area, and a cache of arms possessed by them, the SP said.

Shibir cadres led by Abdul Matin, Khulna divisional coordinator of Jamaat, were scheduled to meet him in the village on the night, the SP said quoting Jabbar.

Following the confessional statement, a team of joint forces conducted a raid in the village around 2:00am yesterday, said Reazul Islam, officer-in-charge (OC) of Sadar Police Station.



Spider senses tingling at the proximity of

the law enforcers, Jamaat-Shibir men opened fire on the joint forces, while the law enforcers fired gunshots in response, the OC said.

At one stage, Jabbar, who was staying with the team during the raids, jumped out of the police van to flee the scene, and was caught in the line of fire, the OC said.

His cohorts, however, managed to escape.

Police claimed that three members of joint forces had sustained injuries. The law enforcers also recovered firearms and bombs from the spot.

Jabbar was taken to Meherpur General Hospital where he

departed this vale of tears

around 3:30am, the OC added.

The body was handed over to the family members.
Posted by: Fred || 01/01/2014 00:00 || Comments || Link || E-Mail|| [373 views] Top|| File under: Jamaat-e-Islami
Caucasus/Russia/Central Asia
Russian Police Round Up Dozens After Suicide Bombings
[Ynet] Police tossed in the clink
Keep yer hands where we can see 'em, if yez please!
dozens of people on Tuesday in sweeps through the Russian city of Volgograd after two deadly attacks in less than 24 hours that raised security fears ahead of the Winter Olympics.

A man

maimed

when a bomber set off a blast in the city's railway station on Sunday died overnight, bringing the toll in that attack to 18. Investigators said 14 people died in a bus bombing on Monday but health officials put the toll at 16.
Posted by: trailing wife || 01/01/2014 08:26 || Comments || Link || E-Mail|| [244 views] Top|| File under:
Europe
Explosion Hit Palestinian Diplomat Apartment In Prague
[Ynet] An official says an

kaboom

has rocked Prague's flat of a Paleostinian diplomat in the Czech Republic.

Prague fire spokeswoman Pavlina Adamcova says Wednesday's

kaboom

occurred in the Suchdol neighborhood in the Prague 6 district. Prague rescue service spokeswoman Jirina Ernestova says one person was taken to a hospital for unspecified injuries.CTK news agency and website idnes.cz reported that the Paleostinian ambassador was injured in the

kaboom

.
Posted by: trailing wife || 01/01/2014 08:26 || Comments || Link || E-Mail|| [582 views] Top|| File under: Palestinian Authority
India-Pakistan
Blast in Rickshaw Kills Three in NW Pakistan
[An Nahar] An

kaboom

destroyed

an auto rickshaw Tuesday killing at least three people and wounding four others in the restive northwestern Pak city of Beautiful Downtown Peshawar


...capital of Khyber Pakhtunkhwa (formerly known as the North-West Frontier Province), administrative and economic hub for the Federally Administered Tribal Areas of Pakistan. Peshawar is situated near the eastern end of the Khyber Pass, convenient to the Pak-Afghan border. Peshawar has evolved into one of Pakistan's most ethnically and linguistically diverse cities, which means lots of gunfire.


, officials said.

The blast occurred at Chamkani, a suburb of Peshawar, the capital of Khyber-Pakhtunkhwa


... formerly NWFP, still Terrorism Central...


province which borders Afghanistan and has been a target of Taliban

suicide kaboom

s and bombings.

"At least three people were killed in an

kaboom

in a rickshaw near a police check point," local police official Shaukat Ali told AFP.

One of the victims appeared to be of Uzbek origin, Ali said, referring to Central Asian

snuffies

among Taliban ranks.

"According to bomb disposal squad's initial report the

kaboom

may have been caused by the explosives being transported or planted in the rickshaw," he added.

Ali said that two bodies were reduced to small pieces by the

kaboom

.

Senior police official Rahim Shah confirmed the blast and casualties, and said that police were investigating.
Posted by: Fred || 01/01/2014 00:00 || Comments || Link || E-Mail|| [276 views] Top|| File under: al-Qaeda in Pakistan
Three people shot dead : Mob lynches two alleged robbers in Karachi
[Pak Daily Times] KARACHI: A senior police inspector was

bumped off

among three people in separate incidents of violence; meanwhile a mob tortured two alleged robbers to death in Orangi Town on Tuesday.

In the first incident, a senior police inspector was

bumped off

on Bab-e-Khyber in SITE area. Police said that Baharuddin Babar left his workplace for home on his vehicle, when armed riders intercepted the vehicle and resorted to indiscriminate firing killing him on the spot. His body was taken to Abbasi Shaheed Hospital

for an appointment with Dr. Quincy

.

Separately, a traffic police constable's son was killed and others

maimed

when

gunnies

barged into a house situated in Sadullah Goth within the remits of Saeedabad

cop shoppe

.

Police said that

gunnies

barged into the house of traffic police constable Ghulam Mohammad and later opened indiscriminate firing that killed his 25-year-old son Adnan Shehzad, while Ghazanfar, Munawar and Babar sustained bullet wounds. The

gunnies

also tortured the mother and sisters of

the dear departed

and later fled after looting valuables, police added.

SHO Saeedabad Saghir Ahmed said that head of the family was not present in the house at the time of the incident time. "Personal enmity was the motive behind the incident," the SHO said, adding that further investigations are underway.

In another incident, a man was

bumped off

in Gunja Goth, Gharibabad within the precincts of Malir City

cop shoppe

.

Police said that deceased was identified as Bakht Azeem, 35, son of Nazar Mohammad, resident of Gulshan-e-Iqbal. Police said that victim was going somewhere in his car when an unidentified armed motorcyclist targeted him. As a result he sustained bullets injuries and was rushed to Jinnah Postgraduate Medical Centre, where he

departed this vale of tears

during medical treatment. Police suspected that he was killed over a personal dispute; however, further investigations are underway.

Mob lynching: Two alleged robbers were tortured to death after they were caught red-handed by a resident of Tauheed Colony, Orangi Town within the jurisdiction of Mominabad

cop shoppe

on Monday night.

According to the witnesses, two

gunnies

riding a

cycle of violence

entered a general store owned by Fazal aka Guddu and looted cash and valuables. When the passers-by rushed to the scene, the two men opened fire and tried to escape. The residents caught both the robbers and started beating them up.

Reacting on information, police reached the site and shifted the injured robbers to a hospital, where both the robbers

gave up the ghost

. Residents also set the alleged robbers'

cycle of violence

on fire.

They were later identified as Babar and Bahadur, residents of Haryana Colony area of Orangi Town. Earlier rumours claimed that the robbers were

rubbed out

by the mob, however, SHO Ahmed But said that both were tortured to death. The officer also said that it was being investigated whether they were actually trying to flee after robbing the shop.

The police have yet to register an FIR to arrest culprits responsible for lethally torturing the alleged robbers.
Posted by: Fred || 01/01/2014 00:00 || Comments || Link || E-Mail|| [313 views] Top|| File under:
Iraq
Bombs across Baghdad kill at least 15, clashes continue in Anbar
[Al Ahram] Bombs went kaboom! across the Iraqi capital on Tuesday, killing at least 15 people, police and medical sources said, a day after police broke up a Sunni

Moslem

protest camp in a western province.

No group immediately

grabbed credit

for any of Tuesday's attacks but al Qaeda's Iraqi affiliate, which was forced underground in 2006-07, has reemerged this year, invigorated by civil war in Syria and Sunni resentment at home.

In the deadliest attack in Storied Baghdad


...located along the Tigris River, founded in the 8th century, home of the Abbasid Caliphate...


, seven people were killed when two

boom-mobile

s hit the Shi'ite neighbourhood of Zafaraniya.

In southeastern Storied Baghdad, three mortar rounds landed near a housing complex, killing four people, medics and police sources said.

A bomb attached to a truck killed the driver and one passenger in the mainly Shi'ite district of Basateen in northern Storied Baghdad and

gunnies

rubbed out

one policeman and

maimed

another in southern part of the capital, police said.

Police and local officials in western Ramadi in Anbar said

festivities

between

gunnies

and security forces are still continuing inside the city on Tuesday.

Posted by: Fred || 01/01/2014 00:00 || Comments || Link || E-Mail|| [291 views] Top|| File under: Islamic State of Iraq & the Levant
Iraq PM says army to leave Anbar province cities
[Al Ahram] Iraqi Prime Minister Nuri al-Maliki on Tuesday said the army will leave cities in Anbar province, in a bid to defuse tensions after security forces closed a major Sunni anti-government protest camp. Maliki called on "the armed forces to devote themselves to... pursuing Al-Qaeda hideouts in the desert of Anbar (province)" and for the army to turn over "the administration of the cities to the hand of the local and federal police," a statement on his website said.
Posted by: Fred || 01/01/2014 00:00 || Comments || Link || E-Mail|| [288 views] Top|| File under: Govt of Iraq
Southeast Asia
Indonesia Anti-Terror Squad Kills 6 Terrorists
[Ynet] Indonesia's elite anti-terrorism squad shot and killed six suspected

faceless myrmidons

and tossed in the calaboose
... anything you say can and will be used against you, whether you say it or not...
another amid New Year's Eve celebrations in an all-night standoff at a house near the country's capital, a police

front man

said Wednesday.

Intelligence gathered from earlier arrests allowed police to storm hideouts in Ciputat on Jakarta's outskirts as part of an investigation into an alleged plot to bomb the Myanmar Embassy and a Buddhist temple, said National Police

front man

Brig. Gen. Boy Rafli Amar.
Posted by: trailing wife || 01/01/2014 08:26 || Comments || Link || E-Mail|| [256 views] Top|| File under:
6 Killed, 15 Wounded In Philippine Bomb Attacks
[Ynet] At least six people have been killed and 15 others

maimed

in separate

kaboom

s in the Philippines' southern region, the military and police said. A homemade bomb went kaboom! at a kiosk in Basilan


...Basilan is a rugged, jungle-covered island in the southern Philippines. It is a known stronghold of the Abu Sayyaf, bandidos, and maybe even orcs. Most people with any sense travel with armed escorts...


province's Sumisip township, killing six people and wounding 10 others during a New Year's party late Tuesday, said armed forces

front man

Lt. Col. Ramon Zagala.

Islamist

gunnies

and

Mohammedan

rebels are known to operate in the two southern provinces, but Zagala said it could not immediately be determined if they were involved.
Posted by: trailing wife || 01/01/2014 08:26 || Comments || Link || E-Mail|| [246 views] Top|| File under:
Syria-Lebanon-Iran
Leb Army Arrests Abdullah Azzam Brigades Chief
[An Nahar] Army Intelligence recently jugged
Maw! They're comin' to get me, Maw!
a suspect wanted by Soddy Arabia


...a kingdom taking up the bulk of the Arabian peninsula. Its primary economic activity involves exporting oil and soaking Islamic rubes on the annual hajj pilgrimage. The country supports a large number of princes in whatcha might call princely splendor. When the oil runs out the rest of the world is going to kick sand in the Soddy national face...


and a member of al-Nusra Front in Syria, reported LBCI television on Tuesday.

It said that Majed al-Majed was arrested about a week ago in Beirut.

He is wanted by Saudi Arabia for being affiliated with al-Qaeda.

Authorities are awaiting the results of DNAs tests to verify Majed's identity, reported OTV.

The suspect had headed about a month ago to Syria where he pledged his allegiance to al-Nusra Front chief Abu Mohammed al-Joulani.

Majed is also the head of the Abdullah Azzam Brigades in the Levant and he is wanted by the United States on terrorism charges.

News reports had previously said that Majed was leading a campaign in

Leb

aimed at pressuring Hizbullah to withdraw its fighters from Syria.

He may have been involved in the bombings that targeted the Iranian embassy in Beirut's Bir Hassan neighborhood on November 19.

The Abdullah Azzam Brigades had

grabbed credit

for the attack, saying it was aimed at pressuring Hizbullah to withdraw its fighters from Syria.

Majed was residing in the Paleostinian refugee camp of

Ein el-Hellhole

before leaving to Syria and he was reportedly responsible for a takfir
...an adherent of takfir wal hijra, an offshoot of Salafism that regards everybody who doesn't agree with them as apostates who most be killed...
i network that was planning attacks against the army in 2012.

Posted by: Fred || 01/01/2014 00:00 || Comments || Link || E-Mail|| [776 views] Top|| File under: al-Qaeda in the Levant
'Hoax Bomb' Found under Car in Shiyyah
[An Nahar] A fake bomb was placed under a car in the Beirut southern suburb of Shiyyah on Tuesday.

"A hoax bomb consisted of fake dynamite sticks, a nonoperational clock and a nylon bag was found under a car in the Asaad al-Asaad Street in Shiyyah," the Internal Security Forces said on its Twitter page.

Al-Mayadeen television also reported that the suspicious object was a "fake bomb."

Earlier on Tuesday, state-run National News Agency said that "after a suspicious car on Shiyyah's Asaad al-Asaad Street was inspected, it turned out that an armed bomb connected to a fuse was placed under it."

It said a military expert dismantled the parcel which consisted of "a dynamite stick and a TNT filling."

An army unit had cordoned off the area according to NNA.

The development comes in the wake of a powerful

boom-mobile

ing in central Beirut that killed former minister Mohammed Shatah and seven other people on Friday. Dozens of people were also injured in the attack.
Posted by: Fred || 01/01/2014 00:00 || Comments || Link || E-Mail|| [314 views] Top|| File under:
10 dead as Syria regime shell hits bus in Aleppo city
[Al Ahram] At least 10 people, including two children, were killed in the northern Syrian city of Aleppo after a regime tank shell hit a bus, an NGO said on Tuesday. The Syrian Observatory for Human Rights said the shell hit a bus in the Tariq al-Bab neighbourhood, adding that the toll could rise because a number of people had been seriously wounded.
Posted by: Fred || 01/01/2014 00:00 || Comments || Link || E-Mail|| [280 views] Top|| File under: Govt of Syria
Who's in the News
44
[untagged]
5
Arab Spring
2
al-Qaeda in Pakistan
2
Gemaa Al-Islamiya
2
Ansar al-Sharia
2
Palestinian Authority
1
Govt of Syria
1
Hamas
1
Hezbollah
1
Islamic Emirate of Caucasus
1
Islamic State of Iraq & the Levant
1
Jamaat-e-Islami
1
Seleka
1
al-Qaeda in the Levant
1
Boko Haram
1
Govt of Iraq
1
Govt of Pakistan
1
Govt of Sudan
Bookmark
E-Mail Me
The Classics
The O Club
Rantburg Store
The Bloids
The Never-ending Story
Thugburg
Gulf War I
The Way We Were
Bio
Merry-Go-Blog
Hair Through the Ages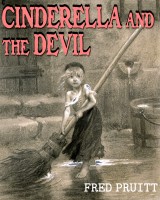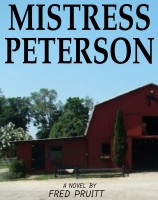 On Sale now!


A multi-volume chronology and reference guide set detailing three years of the Mexican Drug War between 2010 and 2012.

Rantburg.com and borderlandbeat.com correspondent and author Chris Covert presents his first non-fiction work detailing the drug and gang related violence in Mexico.

Chris gives us Mexican press dispatches of drug and gang war violence over three years, presented in a multi volume set intended to chronicle the death, violence and mayhem which has dominated Mexico for six years.
Click here for more information


Meet the Mods
In no particular order...


Steve White
Seafarious
Pappy
lotp
Scooter McGruder
john frum
tu3031
badanov
sherry
ryuge
GolfBravoUSMC
Bright Pebbles
trailing wife
Gloria
Fred
Besoeker
Glenmore
Frank G
3dc
Skidmark
Alaska Paul



Better than the average link...



Rantburg was assembled from recycled algorithms in the United States of America. No trees were destroyed in the production of this weblog. We did hurt some, though. Sorry.
3.230.119.106