Afghanistan
11 Taliban Militants Killed in Afghan Clash
[Quqnoos] At least 11 Taliban militants were killed Wednesday in a clash between insurgents and foreign troops in western Afghanistan, an official said

The gun-battle was erupted after the Taliban militants ambushed the Afghan Army, police and NATO-led forces in the Koshk-e Kohna district in Herat Province, said Ikramuddin Yawar, the regional Police Chief.

A local Taliban commander, Mohammad Baqi, was also among the dead, Mr Yawar added. Three other militants were arrested by the joint forces, he further said.

No civilian causalities were reported in the fire fight. However he did not confirm if there was any causality on troops.

This article starring:
MOHAMAD BAQI
Taliban
Posted by: Fred || 01/01/2010 00:00 || Comments || Link || E-Mail|| [370 views] Top|| File under: Taliban
French reporters held near Kabul
Two French reporters have been kidnapped north-east of the Afghan capital Kabul, Afghan officials say. They say the journalists were seized in Kapisa province, along with three Afghans travelling with them.

French Defence minister Herve Morin, who is visiting Afghanistan, said he had had no news of two journalists since Wednesday.

Their identity is unclear. Media sources in Paris said they work for the French TV Channel FR3.

According to provincial police chief Matiuallah Safi, the journalists and the Afghans accompanying them were abducted in the Shinkai district of Kapisa province, 120km (70 miles) from Kabul. Mr Safi said police were in contact with local villagers but no contact had been made with the abductors.

Both the Taliban and other insurgent groups operate in Kapisa province. French troops are also stationed there as part of the Nato-led force in Afghanistan.

At the French base in Nijrab, in central Kapisa, Mr Morin said that he was not ruling out "any theories".
Posted by: Steve White || 01/01/2010 00:00 || Comments || Link || E-Mail|| [396 views] Top|| File under:
Canadians pay tribute to five victims in Afghan blast
OTTAWA, Dec. 31 (Xinhua) -- Canadian leaders, politicians and the public on Thursday are pouring tributes to the five people, including one journalist, who were killed Wednesday by a roadside bomb in southern Afghanistan. The explosion, which happened close to Kandahar City, is the worst event for Canada since six of its soldiers were killed in another blast in 2007. It brought the total number of Canadian deaths in Afghanistan since 2002 to 138.

Prime Minister Stephen Harper said it was with "very heavy hearts" that Canadians learned of the five deaths. "The five men and women who perished are true Canadian heroes. Canadians will never forget their dedication and sacrifice," he said in a written statement Thursday.

The journalist, 34-year-old Michelle Lang working for Calgary Herald, was the first Canadian journalist killed in Afghanistan. Harper wrote that Lang's "unforeseen and tragic death will be felt in Calgary and communities across Canada."

Defense Minister Peter MacKay also expressed his sympathies to the families and friends of the five Canadian victims.

"Canadians will always stand proudly behind the brave men and women of the Canadian Forces, and our partners, as they courageously risk their lives every day towards our goal of a stable, strong and peaceful Afghanistan," he said in a written statement. "Their sacrifice inspires those who will follow in our commitment to this mission and for this, the government of Canada and all Canadians will remain forever grateful."
Posted by: Steve White || 01/01/2010 00:00 || Comments || Link || E-Mail|| [378 views] Top|| File under:
Suicide Bombing Devastates Critical Hub for CIA Activities
WASHINGTON--Wednesday's attack on a U.S. compound in Afghanistan devastated what has been a hub of counterterrorism and intelligence operations for the spy agency. Seven Central Intelligence Agency officers and contractors were killed and six more wounded in the suicide bomb attack at Forward Operating Base Chapman, CIA Director Leon Panetta said Thursday, the second-largest single-day loss for the spy agency in its history.

Among the casualties was the agency's base chief, former intelligence officials said. There had been only four publicly acknowledged CIA fatalities in Afghanistan prior to this attack.

Several former intelligence officials described the attack in Afghanistan as "devastating" to the agency. A number of the officers killed had been counterterrorism operatives since before the 9/11 attacks. The loss of seven officers is significant for a relatively small agency whose workforce is estimated to be 10,000 or more, but it's all the more damaging because those lost represented so much collective experience.
Continued on Page 49
Posted by: Steve White || 01/01/2010 00:00 || Comments || Link || E-Mail|| [460 views] Top|| File under:
Africa North
French Gaza Freedom March activist killed in Cairo
Organizers of the "Gaza Freedom March" report the death of a French citizen from injuries sustained at the hands of security forces during a demonstration in the Egyptian capital, Cairo.

Marie Renee died in the Cairo Hospital. She was traveling with a French delegation of approximately 300 nationals, Ma'an news agency reported.

Press TV presenter Yvan Ridley however didn't confirm the report.

The French delegates had earlier been camped out on the grounds surrounding the French Embassy in Cairo, reportedly flanked by two lines of Egyptian police.

Hundreds of activists with the "Gaza Freedom March" have continued demonstrations and sit-ins in Cairo to protest the Egyptian government's refusal to allow them to cross the border into the besieged Gaza Strip.

On Wednesday, Egyptian security allowed 84 of the 1,300 who registered to participate in the Gaza Freedom March into the impoverished Palestinian coastal enclave All were traveling with the Codepink delegation, which organized two earlier trips into the blockaded Palestinian coastal sliver since the Israeli war on Gaza last year.

Another 1,200 activists from about 40 states remained in Cairo after Egypt refused entry for the group because of what they called the "sensitive situation" in the Palestinian territory.

The "Gaza Freedom March" activists were hoping to march into Gaza on the anniversary of Israel's 22-day offensive on the territory as a sign of solidarity with its people, carrying with them aid and supplies.

Israel has continued to close all border crossings to the Gaza Strip for more than two years. The illegal Israeli imposed blockade on the Gaza Strip, which has steadily tightened since 2007, has had a disastrous impact on the humanitarian and economic situation in the coastal enclave.

Some 1.5 million people are being denied their basic rights, including freedom of movement, and their rights to appropriate living conditions, work, health and education. Poverty and unemployment rates stand at approximately 80% and 60% respectively in the Gaza Strip.

Egypt with the Palestinian Authority's blessings has sealed its borders with the Gaza Strip, effectively cutting off the coastal enclave from the rest of the world.

Posted by: Fred || 01/01/2010 00:00 || Comments || Link || E-Mail|| [586 views] Top|| File under: Hamas
Home Front: WoT
US Scanners Went Unused At Nigeria Airport
The U.S. gave Nigeria four full-body scanners for its international airports in 2008 to detect explosives and drugs, but none were used on the man suspected trying to blow up a Detroit-bound flight, Nigerian officials say.

Umar Farouk Abdulmutallab, tracked by cameras through the security check, only went through a metal detector and had his bag X-rayed when he arrived at Nigeria's busiest airport to start his journey, the officials say.

The Soter RS scanners delivers 3-D images that would have shown something hidden under clothing. But a spokesman for the anti-drug agency, which operates the Nigerian machines, told The Associated Press that the one at Lagos airport is used sporadically and only on potential narcotics smugglers.

After clearing security at Murtala Muhammed International Airport, Abdulmutallab flew to Amsterdam, boarded Northwest Airlines Flight 253, and allegedly lit an explosive device hidden in his underpants as the plane approached Detroit on Christmas Day.

Even word of the scanners' presence in Nigeria's four main airports apparently hasn't reached top officials, including one responsible for airline safety.

Harold Demuren, the head of the Nigerian Civil Aviation Authority, told reporters Wednesday that his government would buy 3-D full-body scanners for the airports, and insisted there were currently none there.

But on Thursday, Ofoyeju Mitchell of Nigeria's National Drug Law Enforcement Agency, told the AP that one of the machines sits in a room near the security checkpoint in Lagos' often chaotic international airport.

He said they aren't used on every passenger. Instead, drug agents select frequent flyers, travelers heading to and from drug shipment points, and people who seem deceptive or under stress. Nigeria is a major transit point for Afghan heroin and South American cocaine.

"The frequency of checks is determined by the risk level of our assessment ... (and) reasonable cause for suspicion," Mitchell said.

Such limited use is not what the U.S. State Department intended when it gave Nigeria the scanners.

According to an April 30 U.S. State Department report, the scanners were installed in March, May and June of 2008 "to detect explosives and drugs on passengers."

The U.S. Embassy in Nigeria would not comment on the use of the scanners.

In new information released Thursday, Information Minister Dora Akunyili said Abdulmutallab flew into Lagos from Accra, Ghana on Christmas Eve and "spent less than 30 minutes" in the airport before catching the flight to Amsterdam.

Nigerian officials had said earlier that his round-trip ticket was bought in Accra for $2,831 in cash on Dec. 16. Akunyili's statement did not say how he spent the rest of the week before flying to Lagos.

Abdulmutallab raised no alarms as he boarded the flight to Amsterdam. He also underwent a second set of searches in Amsterdam's Schiphol Airport that turned up nothing.

Schiphol has 15 scanners, but the U.S. has discouraged their routine use on privacy grounds. Dutch authorities say Abdulmutallab raised no suspicions that would require a scan.
Posted by: Sherry || 01/01/2010 14:27 || Comments || Link || E-Mail|| [571 views] Top|| File under:
Attorney: Hasan Has More Restrictions
The NYT thinks this is a problem as they regurgitate the attorney's press release.

FORT WORTH, Texas (AP) -- The Fort Hood mass shooting suspect's attorney says his client is treated more harshly than other soldiers suspected of crimes.


The mass assault and multiple murder Major Hasan committed is a bit harsher than the usual single murder/rape/assault other soldiers who are arrested are suspected of committing.

Attorney John Galligan says Maj. Nidal Hasan has excessive restrictions -- including a ban on visitors when his attorneys are in his hospital room. Galligan says he can't work on Hasan's case because he needs to meet with Hasan and one of his relatives at the same time.


This is why legal pads were invented.

Fort Hood officials didn't return calls seeking comment Thursday.


"We don't have time to answer egregiously stupid questions. Call back when you have something intelligent to say. Thank you."

Hasan is at a San Antonio military hospital, recovering from wounds that left him paralyzed. Hasan is charged with 13 counts of premeditated murder and 32 counts of attempted premeditated murder in the Nov. 5 shooting. He was shot by base police, authorities have said.
Posted by: Steve White || 01/01/2010 00:00 || Comments || Link || E-Mail|| [438 views] Top|| File under:
India-Pakistan
Pakistan volleyball match attacked by suicide bomber
At least 45 people have been killed after a suspected suicide bomb attack at a volleyball pitch in the troubled north-west of Pakistan, officials say. Officials said the bomber drove a vehicle towards the field as people gathered to watch a match. Emergency workers put the toll as high as 70. The attack happened near Lakki Marwat, close to North and South Waziristan. Dozens of people were reported to be injured in Friday's attack. Several buildings collapsed, trapping people under rubble.

"The villagers were watching the match between the two village teams when the bomber rashly
drove his double-cabin pick-up vehicle into them and blew it up," district police chief Mohammad Ayub Khan told AFP news agency. Mr Khan told reporters the attack may have been in retaliation for attempts by locals to expel militants.

Among those killed are believed to be members of a local peace committee who have been campaigning for an end to the violence. Mushtaq Marwat, a member of the group, told Pakistan's Geo TV that the attack occurred as the committee was meeting in a nearby mosque. Other witnesses recalled seeing a bright flash before hearing an ear-piercing explosion.

The attack came as a general strike was held in Karachi, Pakistan's commercial capital, in protest against a bombing there on Monday and riots that followed. The bombing, which killed at least 43 people, targeted a Shia Muslim march and was claimed by the Taliban.
Posted by: Pappy || 01/01/2010 13:31 || Comments || Link || E-Mail|| [413 views] Top|| File under: TTP
US drone strike leaves two dead in Pakistan
[Iran Press TV Latest] A US drone targeting suspected militants has fired missiles into in Pakistan's troubled tribal belt, killing at least two people and injuring several others.

According to Pakistan officials, the attack took place in North Waziristan tribal region on Thursday.

"A US drone fired two missiles, which hit a compound of a local Tribesman, Karim Khan, and killing two people," AFP quoted a regional security official as saying.

Hundreds of people, many of them civilians, have been killed since 2006 in CIA-operated drone strikes in Pakistan.
Posted by: Fred || 01/01/2010 00:00 || Comments || Link || E-Mail|| [998 views] Top|| File under: al-Qaeda in Pakistan
Four militants killed in Orakzai Agency
[Dawn] At least four militants were killed and six injured as jets pounded the hideouts of Tehrik-e-Taliban Pakistan in Upper Orakzai Agency, officials said.

Four camps of the TTP were also destroyed in the air strikes in Sam Baga and Kasha areas in Upper Orakzai Agency.

Meanwhile militants kidnapped a tribal elder Malik Khayal Zaman from his house located in Feroze Khel area of Lower Orakzai Agency and whisked him away to unknown place.

The TTP accused him of supporting the government and raising a lashkar against them.

Six tribal elders, already in the custody of the TTP, were taken hostage for helping the government.

Posted by: Fred || 01/01/2010 00:00 || Comments || Link || E-Mail|| [388 views] Top|| File under: TTP
Iraq
Police chief fired after Iraq suicide bombings
[Al Arabiya Latest] The police chief of Iraq's western Anbar province was fired on Thursday and authorities imposed a curfew in its capital Ramadi, after bombings killed 27 people and wounded the provincial governor, police said.

The dismissal of Major-General Tareq Yusuf appeared to reflect concerns about rising violence in Iraq's Sunni Arab heartland before national elections on March 7. Two suicide bombers struck in rapid succession on Wednesday near a provincial government headquarters in Ramadi.

Provincial authorities imposed a round-the-clock curfew in the city on Thursday, banishing people from the streets, except for emergencies, until further notice.

Anbar's provincial council fired Yusuf as police commander for the province, Police Lieutenant Colonel Jabbar Ajaj said. "The decision came as a result of the attacks which took place yesterday," he said.

Overall violence in Iraq has fallen sharply as the country prepares for the elections and responsibility for security shifts from U.S. to local forces.

But the Ramadi attacks, along with a roadside bombing that killed seven pilgrims in Khalis, north of Baghdad, on Wednesday, underscored the resilience of the Iraqi insurgency.

The Ramadi bombers appeared to target provincial Governor Qassim Mohammed. Police said the first bomber detonated explosives in a vehicle and a second struck on foot.

Mohammed was flown by U.S. forces to Baghdad for treatment. Sadoon Khraibit, a member of Anbar's governing council, was wounded in the attack and later died in hospital, police said.

Vice President Adel Abdul-Mahdi condemned the Ramadi and Khalis attacks as the work of al-Qaeda and Saddam supporters. The killings were designed "to shake stability and peace in the country and to spread fear and terror among the people, especially with the closeness of the parliamentary elections on March 7," he said.

Anbar, the heart of Iraq's Sunni Islamist insurgency following the 2003 overthrow of Saddam Hussein, became relatively secure after tribal leaders stood in opposition to al-Qaeda insurgents in 2006.

But a series of recent attacks stirred concerns that violence will rise before the parliamentary elections. The Sunni minority, which dominated Iraq under Saddam Hussein, fear the Shiite majority could push them from power for good.


Posted by: Fred || 01/01/2010 00:00 || Comments || Link || E-Mail|| [383 views] Top|| File under: Iraqi Insurgency
Israel-Palestine-Jordan
Intl activists march in Gaza against closures
[Al Arabiya Latest] Hundreds of people including international activists protested on both sides of a Gaza Strip border crossing on Thursday against Israeli closures imposed on the Hamas-ruled territory.

"It's a non-violent, peaceful gathering and the aim is to show the international community the suffering of the people of Gaza," Amjad al-Shawa, a Gaza-based organizer, told AFP.

Eighty-six international activists were allowed to enter the enclave on Wednesday from Egypt via the Rafah crossing, the only terminal not controlled by Israel, which has been mostly closed since Hamas seized power in June 2007.

Another 1,300 activists from around 40 countries remained in Cairo after the Egyptian authorities declined to allow the entire group to enter Gaza because of what they called the "sensitive situation" in the Palestinian territory.

The activists were joined by a few hundred Palestinians as they marched from northern Gaza to the Erez crossing with Israel, the main entry and exit point used by medical patients, journalists, diplomats and aid groups.

Among the protesters were a small group of bearded anti-Zionist religious Jews clad in traditional ultra-Orthodox clothing and holding signs that read: "Judaism yes, Zionism no... State of Israel must go."

On the Israeli side, a group of dozens of foreign, Israeli and Arab activists waved Palestinian flags outside the entry to the terminal, holding signs reading "Stop the siege now" and "Freedom for Gaza."

Many of the activists on the Israeli side had travelled on buses from a neighborhood in mostly Arab, occupied east Jerusalem that has been the site of recent conflict between Palestinians and hardline Jewish settlers.

Shawa said the location was chosen to highlight the effects of the siege and ties between the Gaza Strip and the occupied West Bank. It was also aimed at commemorating the first anniversary of Israel's massive offensive on Gaza.
Posted by: Fred || 01/01/2010 00:00 || Comments || Link || E-Mail|| [406 views] Top|| File under: Hamas
Southeast Asia
Eight killed in new attacks in Thai south
Suspected Islamist terrorists militants killed two soldiers and four civilians in drive-by shootings in the latest violence to rock Thailand's insurgency-hit south, police said Thursday.

Two members of the rangers security force and a Buddhist civilian were killed Thursday in a drive-by shooting in Narathiwat province by terrorists suspected insurgents who also took the troops' assault rifles, police said.

Gunmen on motorbikes shot dead a 42-year-old villager as he drove home in neighbouring Pattani province, also on Thursday, said police.

On Wednesday, motorbike-riding attackers killed a 49-year-old assistant to a village chief in Pattani at a local tea shop, police said. An hour later a district chief aged 45 was shot dead by gunmen in a pick-up truck while he was driving home from a meeting in Pattani. The shooting also injured two villagers.

Plus:

Two Muslims were killed in two separate drive-by shooting incidents in this southern border province on New Year Eve.

The first shooting incident happened at 7:30 pm on the Yala-Kotabaru Road in Muang district. Maposi Saleh, 35, was shot dead by a pillion rider while he was riding his motorcycle to a night market.

Also in Muang district, Mahamasukri Amayawi, 36, was shot dead by a gunman using an MP16 assault rifle at 8:30 pm while he was riding his motorcycle on the Yala-Kotabaru Road. The gunman rode on the back of a pick-up truck.
Posted by: ryuge || 01/01/2010 02:00 || Comments || Link || E-Mail|| [388 views] Top|| File under:
Syria-Lebanon-Iran
Security forces fire teargas at Iran protesters
Iranian authorities earlier ordered their opponents to cease anti-government protests and denied an opposition website report that troops were heading for Tehran ahead of a planned opposition rally.

The authorities have signaled they will tolerate no more protests after eight people were killed in fiery demonstrations on Sunday during the Shiite ritual of Ashura. A nephew of opposition leader Mirhossein Mousavi was killed the same day.

State television showed a group of pro-government demonstrators wearing white shrouds and carrying placards that read: "We are ready to sacrifice our lives for the leader" -- referring to Supreme Leader Ayatollah Ali Khamenei.

The Jaras opposition website said troops and armored vehicles were moving towards Tehran and that security forces had deployed in several city squares to foil the opposition rally.

Officials denied the report that troops, which have not previously been used for crowd control, had been called in.

Independent verification was impossible because foreign media have been barred from covering protests directly.

Iran's Intelligence Ministry accused the opposition leaders of links to "foreign enemies and anti-revolutionary groups" and vowed to confront them with no mercy unless they changed course.

The authorities have often blamed foreign-backed forces for plotting to topple the clerical establishment, which is also locked in a standoff with the West over Iran's nuclear work.
Posted by: Fred || 01/01/2010 00:00 || Comments || Link || E-Mail|| [376 views] Top|| File under: Govt of Iran
Video of Tehran unrest vehicle assault probably fake
[Iran Press TV Latest] The Iranian police say they have launched an investigation into a "probably fake" video, which seems to show a police vehicle running into a group of protesters in Tehran.

The footage, allegedly shot on Sunday, seems to show one police vehicle speeding right at the protesters before a second vehicle runs over a protester lying on the ground.

The police issued a statement on Thursday saying that the only deadly car accident connected with the unrest on Sunday was an incident in which a private car hit some of the rioters on Azadi Street in western Tehran.

Two people were killed in the car crash.

The police say they have found the car and they are conducting an investigation of the case.

There were no reports of deaths on Vali-e-Asr Square in central Tehran, where the video was allegedly shot, the police statement said.

The video shown on foreign television networks was "probably a fake and part of the schemes being implemented by foreign media outlets and counter-revolutionaries" to harm Iran's image, the statement added.

Posted by: Fred || 01/01/2010 00:00 || Comments || Link || E-Mail|| [375 views] Top|| File under: Govt of Iran
Who's in the News
37
[untagged]
5
Govt of Iran
3
Hamas
2
al-Qaeda
2
TTP
1
al-Qaeda in Pakistan
1
Iraqi Insurgency
1
Taliban
1
Govt of Pakistan
1
Fatah
1
Global Jihad
Bookmark
E-Mail Me
The Classics
The O Club
Rantburg Store
The Bloids
The Never-ending Story
Thugburg
Gulf War I
The Way We Were
Bio
Merry-Go-Blog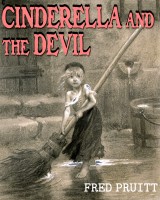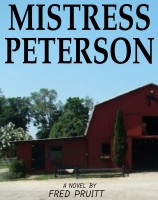 On Sale now!


A multi-volume chronology and reference guide set detailing three years of the Mexican Drug War between 2010 and 2012.

Rantburg.com and borderlandbeat.com correspondent and author Chris Covert presents his first non-fiction work detailing the drug and gang related violence in Mexico.

Chris gives us Mexican press dispatches of drug and gang war violence over three years, presented in a multi volume set intended to chronicle the death, violence and mayhem which has dominated Mexico for six years.
Click here for more information


Meet the Mods
In no particular order...


Steve White
Seafarious
Pappy
lotp
Scooter McGruder
john frum
tu3031
badanov
sherry
ryuge
GolfBravoUSMC
Bright Pebbles
trailing wife
Gloria
Fred
Besoeker
Glenmore
Frank G
3dc
Skidmark
Alaska Paul



Better than the average link...



Rantburg was assembled from recycled algorithms in the United States of America. No trees were destroyed in the production of this weblog. We did hurt some, though. Sorry.
35.170.78.142