Caribbean-Latin America
Colombia Rebel Palmera in U.S. Custody
A top leftist Colombian rebel is in U.S. custody, facing drug and terrorism charges following his group's refusal to free dozens of hostages, including three Americans and a German. Ricardo Palmera became the first leader of the Revolutionary Armed Forces of Colombia, or FARC, to be sent to face prosecution in a U.S. federal court. Taken Friday from a Colombian prison, Palmera, 54, was flown to Washington aboard a U.S. government plane from a military airport on the edge of Bogota.

Arriving several hours later, he was rushed to U.S. District Court in one of three black SUVs with emergency lights flashing and sirens blaring. Two marshals wearing body armor and carrying assault rifles flanked the back entrance as authorities took him inside. "They were going to keep the court open ... special for him," FBI spokeswoman Judy Orihuela said. About 50 minutes later, after what the Justice Department said was an appearance before Magistrate Judge John Facciola, Palmera was driven to an undisclosed location. Palmera, also known by the alias Simon Trinidad, is accused in U.S. indictments of drug trafficking, kidnapping and supporting terrorists. After his arrest early this year in Ecuador, Colombian courts convicted him of aggravated kidnapping and sentenced him to 35 years in prison.
Posted by: Fred || 01/01/2005 1:03:48 PM || Comments || Link || E-Mail|| [282 views] Top|| File under:
Caucasus/Russia/Central Asia
Caucasus Corpse Count
In the capital of Chechnya, Grozny, one operative of the Federal Security Service died and further five were wounded in the course of an operation to detain militants, a source in Chechnya's Interior Ministry told RIA Novosti.

"On the day before, at 4:00 p.m., in the Staropromyslovsky district of Grozny, in the course of a special operation to detain them, members of an illegal armed formation put up armed resistance," the agency's source said.

He said that as a result, an FSB operative was killed, and five others were injured and hospitalised.

"By return fire, two militants were killed, their identities are being established," the agency's source indicated. The source also said that a Kalashnikov rifle, a grenade and ten rounds of ammunition of 5.45 mm calibre were found on the scene of action.

The killed militants belonged to the bandit group of so-called "Grozny emir" Mashugov, who was liquidated in December.
Posted by: Dan Darling || 01/01/2005 6:13:55 PM || Comments || Link || E-Mail|| [285 views] Top|| File under:
Home Front: WoT
Algerian who knew two Sept. 11 hijackers deported from San Diego
A man who met with two Sept. 11 hijackers before they crashed an American Airlines jet into the Pentagon has been deported from San Diego to Algeria, the Department of Homeland Security said Friday.

Samir Abdoun, 38, was arrested 11 days after the 2001 attacks and convicted of immigration and passport violations and Social Security fraud, according to Homeland Security.

He had met with hijackers Nawaf al Hazmi and Khalid al Mihdhar, according to Homeland Security, and lived in San Diego with four men who were arrested as material witnesses in the hijacking of American Airlines Flight 77.

Abdoun met the two hijackers for coffee several times but was never arrested as a material witness, said Lauren Mack, a department spokeswoman. He told federal agents that he was not friends with them, she said. "He moved in the same circles as the 9/11 hijackers," said Ron Smith, field office director for detention and removal operations in San Diego.

Armed federal agents escorted Abdoun onto a commercial flight Thursday in San Diego and he arrived Friday in Algeria, where authorities took him into custody, Mack said. Abdoun entered the United States in August 1998 by presenting a false French passport in Los Angeles, Homeland Security said. Border Patrol agents first arrested him in November 1998 at a checkpoint on Interstate 5 in San Clemente, but he failed to appear at deportation proceedings.
Posted by: tipper || 01/01/2005 8:20:46 AM || Comments || Link || E-Mail|| [689 views] Top|| File under:
Person Questioned About Laser Beam, Planes
TRENTON, N.J. (AP) - A laser beam was aimed at a police helicopter Friday - one of several incidents involving aircraft across the country in the past week - and federal authorities were questioning someone who had been at a house where they said the light had originated.

Officials said no one was hurt when the laser hit the Port Authority of New York and New Jersey police helicopter as it flew over an area where a similar incident occurred Wednesday. Soon after, Port Authority officials and the FBI went to a Parsippany home where they had tracked the laser beam and were questioning a person there in connection with both incidents, said Steve Coleman, an authority spokesman. No charges had been filed as of late Friday night, Coleman said.

Police in the helicopter were trying to pinpoint the spot where three green lasers were pointed at a pilot preparing to land a plane at Teterboro Airport on Wednesday night. The force's superintendent and some detectives were in the helicopter at the time, Coleman said.

The plane involved in Wednesday's incident, a corporate-owned Cessna Citation with 13 people aboard, was about 11 miles from the airport when the incident occurred, authorities said. It landed safely and no injuries were reported.

Federal agents are looking into several recent incidents involving lasers and aircraft, including cases in Cleveland, Washington, Houston, Colorado Springs, Colo., and Medford, Ore. In some cases the lasers locked onto aircraft several thousand feet up as they approached airports for landing.

Though there have been no reports of accidents caused by lasers, they can temporarily blind and disorient a pilot and could lead to a plane crash. The FBI is investigating whether the incidents are pranks, accidents or something more sinister.


I'll take "something more sinister" for $500, Alex.
Posted by: Steve White || 01/01/2005 2:11:40 AM || Comments || Link || E-Mail|| [291 views] Top|| File under:
Southeast Asia
3 hurt in Cubao bombing
AMID heightened alert and tight security, unidentified persons managed to trigger a bomb at the busy Cubao commercial district in Quezon City on New Year's Eve.

A report by Central Police District investigators said the bomb was placed in a concrete flower box in front of the Philtrust Bank at Opulent Building, 628 Edsa, corner Gen. Roxas Avenue.

The bank was just across Farmer's Plaza, a popular shopping center, and along a key sidewalk leading to Aurora Boulevard.

Because of the location of the bomb, it was fortunate that only three persons were hurt, one seriously.

Police reported that the explosion occurred at 7:25 p.m. and created a 10-meter wide and four-inch hole on the flower box.

Alma Olesco, 23, of Barangay Paltok, Quezon City; Joy Lachica, 23, of Sta. Mesa, Manila; and Lorenzo Reyes Jr., 31, driver, of Karuhatan, Valenzuela, were passing by when the bomb went off.

Reyes sustained second-degree burns, while Olesco and Lachica only suffered minor injuries, according to police. They were treated at the East Avenue Medical Center.

The explosion also shattered the glass doors and windows of the bank and those of an adjacent travel agency office.

CPD director Senior Supt. Nicasio Radovan said "It was intentional but we're still determining the motive and the people responsible."

Initial investigation showed that TNT, a common ingredient of dynamites, was used in the bomb.

"The Explosive and Ordnance Division is still looking for fragments such as batteries and blasting caps," Radovan said.

A week earlier, on Christmas Eve, police in Manila defused another bomb planted inside a passenger bus.

The bomb in Manila was also built with TNT.

Police explosives experts said the bomb was similar to those built by alleged al Qaeda member Ramsey Yousef and those made by the Abu Sayyaf.
Posted by: Dan Darling || 01/01/2005 5:59:41 PM || Comments || Link || E-Mail|| [283 views] Top|| File under:
Iraq-Jordan
Zarqawi sez he iced Baquba official
The group of Al-Qaeda operative Abu Musab al-Zarqawi claimed responsibility Saturday for the killing of an Iraqi provincial leader in the troubled town of Baquba, according to a statement posted on an Islamist website. "Your brothers in the military wing of the Al-Qaeda Group of Jihad in the Land of Two Rivers assassinated one of the criminal tyrants in Baquba," said the statement, whose authenticity could not be confirmed. Medics and witnesses earlier said that gunmen killed the provincial council leader and his brother in a drive-by shooting in Baquba, north of Baghdad. Nawfal Abdel Hussein was outside his house in the town center with his brother Fares when the gunmen struck, a witness told AFP. Nawfal was dead on arrival at hospital, while Fares died shortly afterwards. A separate statement attributed to the group on the same website Saturday claimed responsibility for what it described as a suicide car bomb attack in the refinery town of Baiji, 200 kilometers (125 miles) north of Baghdad. A car bomb exploded Friday near a patrol of the Iraqi national guard in Baiji, killing two civilians and wounding six guards, according to a US military spokesman.
Posted by: Dan Darling || 01/01/2005 6:03:15 PM || Comments || Link || E-Mail|| [281 views] Top|| File under:
New Year begins with attacks in Iraq
Al-Qaida's arm in Iraq released a video Saturday showing its militants lining up five captured Iraqi security officers and executing them in the street, the latest move in a campaign to intimidate Iraqis and target those who collaborate with U.S.-led forces.

Also Saturday, a U.S. soldier belonging to the Task Force Baghdad was killed and another was wounded in a roadside explosion north of the capital, the military said. No other details were given.

In a surprise visit to northern Iraq, U.S. Deputy Secretary of State Richard Armitage met Kurdish leader Massoud Barzani to discuss this month's crucial elections, Kurdish officials said.

A statement posted on an Islamist Web site along with the video denounced the five security officers as "American dogs" and warns other Iraqis they would meet the same fate if they join the security forces. In the video, the five men are seen lined up, their hands bound behind their backs, and shot in the back on a street in front of passers-by.

Guerrillas have proven increasingly adept at managing the Internet as part of their propaganda campaign against the United States and its ally, the government of Prime Minister Ayad Allawi, posting technically proficient footage of attacks on convoys and military bases, as well as executions of members of the Iraqi security forces or government officials.

The U.S. military and the interim government in Baghdad want the Iraqi police and National Guards to provide security for the election, and mass desertions from those forces could scuttle such plans.

The video and statement -- issued by al-Qaida in Iraq, the group led by Jordanian terrorist Abu Musab al-Zarqawi -- did not say where the executions took place, but separate photos of the executions indicated they occurred in the insurgent stronghold of Ramadi, west of Baghdad, on Dec. 26.

In the footage, one of the prisoners identified himself as Lt. Bashar Latif Jassim and said his mission was to "prevent terrorists from entering Iraq."

When asked by one his captors -- who did not appear on camera -- who the terrorists are, Jassim said: "Those who sabotage the country."

The five prisoners, wearing civilian clothes, were shown sitting on the ground with five masked gunmen behind them, one reading a statement. A banner emblazoned "al-Qaida in Iraq" hung in the background.

"Here is another bunch of apostates in the land of Iraq, another group of the doomed soldiers who came to the blessed jihad land of Ramadi to support the apostate Allawi government and help the unjust American enemy," said the man reading the statement.

"As usual, jihadists have no mercy when it comes to such infidel souls," he said.

The video then showed the execution. After the men fell to the ground, the gunmen kicked them to see who was still alive, then pumped more bullets into the bodies.

People and cars are visible in the video, passing by during the shooting, and some even stop to watch. One of the masked shooters left a paper, apparently a statement, on the back of one of the bodies.

In a separate statement posted on the Web on Saturday, al-Zarqawi's group also claimed responsibility for a number of attacks targeting security forces around Iraq earlier in the week. In one of the bloodiest days in recent months, militants killed some 20 policemen on Tuesday in attacks in various Iraqi provinces.

The group also said it was behind an attack on American post in Samarra the same day. The U.S. military had said three militants were killed in that operation, but al-Qaida claimed that two were only injured. The statement said al-Qaida in Iraq was behind the attacks, which it said were part of a larger operation called "Killing the Mercenary Dogs."

In the southern province of Najaf, security forces captured 11 people who had allegedly crossed illegally crossing into the country from Saudi Arabia, police Lt. Bahaa al-Jazaeri said. The men, three of whom were Saudi citizens, were carrying explosives and advanced telecommunications equipment, he said.

Meanwhile in Baqouba, 30 miles northeast of Baghdad, gunmen killed the head of the city council, Nawfal Abdul-Hussein al-Shammari, said Abdullah al-Jbouri, governor of Diyala province, of which Baqoubah is the capital.

Elsewhere, a roadside bomb struck an Iraqi National Guards patrol south of Mahmoudiya, a town about 25 miles south of Baghdad, killing a guardsman and wounding six others.

In Baghdad's western neighborhood of Adl, police found two beheaded bodies on a main street Saturday, witnesses said. Police said they couldn't identify the victims.
Posted by: Dan Darling || 01/01/2005 6:02:11 PM || Comments || Link || E-Mail|| [296 views] Top|| File under:
More on the latest Zarqawi snuff film
Militants from a group led by Al Qaeda ally Abu Musab Al Zarqawi said they had killed five men and warned those who work with the US-backed government they faced the same fate.

Video footage showed five men in civilian clothes lined up and shot repeatedly in the back. It was posted on the Internet on Saturday from the Al Qaeda Organisation of Holy War in Iraq. "Five men in civilian clothes were found shot dead in Ramadi, capital of Anbar province, on Monday. A note said they were policemen killed by guerrilla fighters. A US Marine was killed in action on Friday in the volatile province of al-Anbar west of Baghdad, the US military said on Saturday. It gave no further details. Iraqi security forces foiled an attempt on Saturday to fire Katyusha rockets at an oil refinery in southern Iraq, killing one attacker, the Oil Ministry said.

Members of the ministry's protection unit also arrested two men among the group that had mounted rockets on a truck and approached the refinery near the city of Basra, ministry spokesman Assem Jihad said.

Gunmen assassinated a leading local Iraqi government official for Diyala province northeast of Baghdad on Saturday, shooting him dead and wounding his brother near the town of Baquba, police said. Iraqi police found beheaded two bodies in western Baghdad on Saturday along with a note that said they were truck drivers killed because they were working with the US military.

It was not yet known whether the two men were Iraqis or foreigners, police said. Iraq's national carrier Iraqi Airways made its first post-Saddam Hussein era flight from Baghdad to the southern port of Basra Saturday, a British military spokesperson said.
Posted by: Dan Darling || 01/01/2005 5:58:16 PM || Comments || Link || E-Mail|| [287 views] Top|| File under:
Afghanistan/South Asia
2 jugged over Afghan bombings
Police in Afghanistan have arrested two men over their alleged role in deadly attacks in the capital, Kabul. One of them - Tajik national Mohammed Haidar - admitted organising the attack last August against US security company Dyncorp, Afghan television said. The TV report said Mr Haidar had admitted taking $7,000 from an al-Qaeda operative in Pakistani to pay for a car and explosives. Ten people were killed in the car bomb attack, including three Americans.
The second suspect was detained for his part in a bombing in Kabul in October which killed one woman and a child, the television said. It is not clear when the men were detained. Dyncorp provides bodyguards for President Hamid Karzai and trains the new Afghan police force.
Posted by: Dan Darling || 01/01/2005 5:57:07 PM || Comments || Link || E-Mail|| [283 views] Top|| File under:
Kashmir Korpse Kount
Ten people were killed in the latest outbreak of separatist violence in Jammu and Kashmir, where authorities called off a rare New Year party out of respect for tsunami victims, officials said on Friday.
Indian troops killed five Lashkar-e-Taiba militants, an army spokesman said. "Three of them were killed during a 20-hour long encounter with Indian Army soldiers," said the spokesman, Lt Col VK Batra. The gunfight started around midday on Thursday in the village of Ribon, near Sopore town, 50 kilometres north of Srinagar. Two other militants were killed in the southern district of Poonch on Friday, a police statement said. In other violence, another four militants died in separate inter-group clashes in the southern districts of Pulwama and Rajouri, police said, adding that suspected militants shot dead a civilian in Sopore on Friday. Meanwhile, Kashmir authorities on Friday called off a rare New Year celebration party in a southern health resort out of respect for the victims of the killer tsunami in Asia, a state government spokesman said. "Out of respect for the tsunami victims we have cancelled the party that would have also attracted lots of tourists," the spokesman said.
Posted by: Fred || 01/01/2005 2:17:19 PM || Comments || Link || E-Mail|| [296 views] Top|| File under:
Afghans Arrest Suspect in Deadly Bombing
Security forces have arrested a Tajik suspected of organizing the deadly car-bombing of a U.S. security firm in the Afghan capital and believe he was acting on the orders of al-Qaida, an Afghan official said Saturday. The suspect, Mohammed Haidar, confessed to his leading role in the Aug. 29 car-bomb attack, which killed about 10 people, including three Americans. A spokesman for the Afghan intelligence service, Mohammed Nader, said the report was accurate but declined to discuss the details. Haidar also admitted organizing an Oct. 23 suicide attack on a Kabul shopping street that killed an American woman and an Afghan child, the TV report said. The attack was allegedly carried out by a Kashmiri militant.
Posted by: Fred || 01/01/2005 12:34:55 PM || Comments || Link || E-Mail|| [273 views] Top|| File under:
Iraq-Jordan
al-Qaida Video Shows Police Execution
Al-Qaida released a video on Saturday of the cold-blooded execution of five Iraqi security guards saying they were "American dogs," the latest move in a campaign to intimidate Iraqis and target those who collaborate with U.S.-led forces. The video, made by the group led by Jordanian terrorist mastermind Abu Musab al-Zarqawi, showed the five men lined up, their hands bound behind their backs, and shot publicly in a street in broad daylight from the back. The sounds of gunfire and the cries of the victims could be heard as they fell to the ground. The video was posted on a Web site that frequently carries similar messages from Islamic militant groups. It did not say where the executions took place, but separate photos of the event indicated it occurred in the western town of Ramadi on Dec. 26.
Posted by: Fred || 01/01/2005 12:32:51 PM || Comments || Link || E-Mail|| [297 views] Top|| File under:
US, Iraqi forces begin offensive south of Baghdad
BAGHDAD - US soldiers, helped by Iraqi security forces, began a new offensive against insurgents in Iraq south of Baghdad and in the northern part of Babil province, US Central Command said Friday. Their goal is to put down the insurgency in the area ahead of the nationwide elections at the end of January and prepare the necessary infrastructure, spokesman Lieutenant Colonel James Hutton said. "This area is one of the last places near Baghdad that the insurgent feels he can operate from," the officer said.

The operation captured nine insurgents and killed one, the military said.
Posted by: Steve White || 01/01/2005 2:07:44 AM || Comments || Link || E-Mail|| [268 views] Top|| File under:
Who's in the News
80
[untagged]
Bookmark
E-Mail Me
The Classics
The O Club
Rantburg Store
The Bloids
The Never-ending Story
Thugburg
Gulf War I
The Way We Were
Bio
Merry-Go-Blog
Hair Through the Ages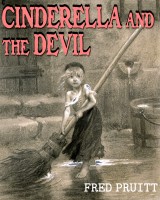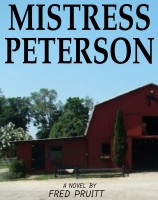 On Sale now!


A multi-volume chronology and reference guide set detailing three years of the Mexican Drug War between 2010 and 2012.

Rantburg.com and borderlandbeat.com correspondent and author Chris Covert presents his first non-fiction work detailing the drug and gang related violence in Mexico.

Chris gives us Mexican press dispatches of drug and gang war violence over three years, presented in a multi volume set intended to chronicle the death, violence and mayhem which has dominated Mexico for six years.
Click here for more information


Meet the Mods
In no particular order...


Steve White
Seafarious
Pappy
lotp
Scooter McGruder
john frum
tu3031
badanov
sherry
ryuge
GolfBravoUSMC
Bright Pebbles
trailing wife
Gloria
Fred
Besoeker
Glenmore
Frank G
3dc
Skidmark
Alaska Paul



Better than the average link...



Rantburg was assembled from recycled algorithms in the United States of America. No trees were destroyed in the production of this weblog. We did hurt some, though. Sorry.
3.235.22.104