-Short Attention Span Theater-
Bidens' dog Major involved in another biting incident
[CNN
...formerly the Cable News Network, now who know what it might stand for...
] The Bidens' dog Major has been involved in another biting incident that required medical attention, two people with knowledge of the incident tell CNN.

The incident, which involved a National Park Service employee, took place on the White House South Lawn on Monday afternoon. The employee was working at the time and needed to stop in order to receive treatment from the White House medical unit.

First lady Jill Biden's press secretary Michael LaRosa told CNN that Major is "still adjusting to his new surroundings."

"Yes, Major nipped someone on a walk. Out of an abundance of caution, the individual was seen by WHMU and then returned to work without injury."

The National Park Service did not immediately respond to a CNN request for comment.
Posted by: Fred || 03/31/2021 00:00 || Comments || Link || E-Mail|| [348 views] Top|| File under:
-Land of the Free
$1 trillion? Why not $5 trillion! For progressives, the sky is no longer the limit on spending
[NYPOST] $200 billion, $2.2 trillion, $900 billion, $1.9 trillion. Over a year, Congress has passed $5.2 trillion in extraordinary spending — and President Joe Biden

...... 46th president of the U.S. Joe's wife and daughter weren't killed by a drunk driver. He didn't graduate with three or even two degrees, wasn't in the top half of his law class, and his daddy didn't come home from a hard day's work in the mines and play football with the guys. The NAACP hasn't endorsed him every time he's run.......
wants another $3-4 trillion, split between infrastructure and social spending.

When a "normal" federal budget, pre-COVID, was $4.4 trillion, and with borrowing, not taxes, funding nearly half of federal spending, it's not crazy to ask how much is too much, before we risk huge inflation.

"Modern monetary theory" is a trendy philosophy — AOC is a fan — that holds that the government can spend as much money as it wants. Drinks all around! Even if bondholders don't feel like lending to us to make up the difference in spending and revenues, the Federal Reserve can create new money through "keystrokes," argues the first-ever MMT textbook, published in 2019.

The Fed has been doing that. In early 2008, the amount of money available in the U.S. economy was $7.5 trillion. By 2012, it had risen to more than $10 trillion. Much of this was the Fed printing electronic dollars, to encourage people to spend after the economy crashed: the Fed "grew" its own holdings from less than $1 trillion to more than $3 trillion.

(This may sound confusing, but it is no different than if you received a bank statement listing the amount of money in your checking account, didn't like it, and so took a pen and added some zeroes.)

That didn't cause inflation (sort of), so why should this?
Posted by: Fred || 03/31/2021 00:47 || Comments || Link || E-Mail|| [128 views] Top|| File under:
New Andrew Cuomo accuser Sherry Vill speaks out alongside Gloria Allred
[NYPOST] A woman described in detail Monday how Gov. Andrew Cuomo grabbed her face, "manhandled" her and forcibly kissed her while touring her flood-damaged home in 2017 — saying he did so in a "highly sexual manner."

"The whole thing was so strange and inappropriate and still makes me nervous and afraid because of his power and position," said Sherry Vill, a 55-year-old married mother of three, as she spoke out in an afternoon briefing alongside lawyer Gloria Allred. "I am still afraid of him, but I am no longer willing to remain silent."

The alleged encounter occurred in May 2017, while Cuomo was touring Greece, NY, which had recently been ravaged by floods.

Vill, whose house was among those damaged, invited Cuomo into her home and expressed dismay at its condition.

"That's when the governor looked at me, approached me, took my hand and pulled me to him," Vill said. "He leaned down over me and kissed my cheek. I was holding my small dog in my arms and I thought he was going to pet my dog. But instead he went to squeeze between the dog and mine and kiss me on the other cheek in what I felt was a highly sexual manner."

Cuomo tried to explain the inappropriate contact as a cultural norm.

"He said, 'That's what Italians do, kiss both cheeks,'" recalled Vill.

"I felt shocked and didn't understand what had just happened," said Vill. "But I knew I felt embarrassed and weird about his kissing me. I am Italian, and in my family, family members kiss. Strangers do not kiss, especially upon meeting someone for the first time."
Posted by: Fred || 03/31/2021 00:00 || Comments || Link || E-Mail|| [150 views] Top|| File under:
Plugs Or Somebody Picks Obama's Top Liar to Quarterback National Vote-by-Mail Effort
[Townhall] The most corrupt people just have a knack for surviving. Like a virus, it mutates, and they live forever while never having to face the consequences of their past actions. It's just another day in the swamp that is Washington DC, the parasitic lifeform that's killing this country with every passing day. Take Susan Rice, Obama's former national security adviser, who has a new task to perform with the Biden administration: being the starting quarterback for its national vote-by-mail effort. The Washington Free Beacon has more:

President Joe Biden put controversial former national security adviser Susan Rice in charge of directing hundreds of federal agencies and departments to expand access to mail-in voting.

Biden signed an executive order in March that put Rice, now the assistant to the president for domestic policy, in charge of soliciting strategies from federal agencies to produce "relevant information" on expanded voting registration procedures. Federal agencies must submit to Rice "a strategic plan outlining the ways identified under this review that the agency can promote voter registration and voter participation" within 200 days under the terms of the order.

"Agencies shall consider ways to expand citizens' opportunities to register to vote and to obtain information about, and participate in, the electoral process," the order states. "The head of each agency shall evaluate ways in which the agency can, as appropriate and consistent with applicable law, promote voter registration and voter participation."

It requires agencies to distribute registration and vote-by-mail ballot application forms, as well as to assist any applicants in completing the forms. It also pushes agencies to allow "approved, nonpartisan third-party organizations and State officials to provide voter registration services on agency premises."

We all know the fraud concerns from vote-by-mail. The Democrat's blasé attitude towards voter verification concerning signatures. And now they want to nationalize this effort through this massive overhaul of our election system that places the federal government in the driver's seat. It's horrifying, but that's how liberals govern. They want all the control, hence this crazy COVID passport idea that tracks who has been vaccinated. This system appears to bar anyone from returning to normal life without carrying this document, which is Soviet-esque to the nth degree. And it's fitting that a professional liar like Rice is in charge of this effort to further delegitimize our election system. She lied to the country when she said Benghazi terrorist attack was due to a YouTube video. She lied when she said there was no unmasking of Trump officials who were caught on recordings conducted by our intelligence services.
Posted by: Besoeker || 03/31/2021 01:22 || Comments || Link || E-Mail|| [209 views] Top|| File under:
Biden to nominate groundbreaking first slate of federal judges
[AXIOS] President Joe Biden

...... 46th president of the U.S. I'm not working for you. Don't be such a horse's ass.......
on Tuesday announced plans to nominate 11 judges to the federal courts, including D.C. District Court Judge Ketanji Brown Jackson to replace former D.C. Circuit Court Judge Merrick Garland, who is now U.S. attorney general.

Why it matters: The nominees include three Black women and, if confirmed, could result in the first

Moslem

federal judge in the country's history, the first AAPI woman to serve on the D.C. District Court, and the first woman of color as a federal judge in Maryland, according to the White House.

The selections "reflect the president's deeply held conviction that the federal bench should reflect the full diversity of the American people," the White House wrote in a news release.

Between the lines: The nomination of Jackson will likely spur discussion about a potential nomination for the Supreme Court.

Biden has said he will nominate the country's first Black female justice, and the D.C. Circuit Court to which Jackson is nominated is often viewed as a stepping stone for the highest court.

Jackson was once a clerk for Justice Stephen Breyer, the oldest justice on the Supreme Court.
Posted by: Fred || 03/31/2021 00:00 || Comments || Link || E-Mail|| [211 views] Top|| File under:
Biden will not throw first pitch at Nationals opening day
[WASHINGTONTIMES] President Joe Biden

...... 46th president of the U.S., who gives the geriatric a bad name......
will not throw the ceremonial first pitch on Thursday's opening day at Nationals Park, a team spokesperson confirmed.

"We look forward to welcoming President Biden to Nationals Park in the future," a team spokesperson told The Washington Post, which first reported the news. A reason for why Biden will not throw the first pitch wasn't provided.


"Wait..there's a mound? We can't have that"


A team spokesperson told the Washington Times a decision on who will throw Thursday's first pitch will be released at a later time.
Posted by: Fred || 03/31/2021 00:00 || Comments || Link || E-Mail|| [297 views] Top|| File under:
Biden to announce up to $4 trillion infrastructure plan with massive tax hikes
If you voted for him, you deserve him, dumbass.


[NYPOST] President Joe The Big Guy Biden
...46th president of the U.S. We hold these truths to be self-evident. All men and women created ... by the — you know — you know, the thing...


will outline his massive $3 to 4 trillion infrastructure plan Wednesday, which will create four tax increases worth around $1.8 trillion, the White House revealed.
The commander-in-chief's "Build Back Better" proposal, a centerpiece of his post-COVID campaign message, will be split into two packages for Congress to pass.

The first, the White House said, will focus on infrastructure investments specifically.

The second will focus on funding domestic policy areas of Democratic concern, such as providing universal pre-kindergarten and tuition-free community college, as well as health care.



Posted by: Fred || 03/31/2021 00:00 || Comments || Link || E-Mail|| [119 views] Top|| File under:
Comparing Georgia's new voting law to Jim Crow is a disgusting smear
[NYPOST] President Joe The Big Guy Biden

...46th president of the U.S. Joe's wife and daughter weren't killed by a drunk driver. He didn't graduate with three or even two degrees, wasn't in the top half of his law class, and his daddy didn't come home from a hard day's work in the mines and play football with the guys. The NAACP hasn't endorsed him every time he's run....
is so committed to bipartisan cooperation and fact-based governance that he has launched an ignorant and incendiary attack on the new Georgia voting law. Biden says the legislation is "Jim Crow in the 21st century" and an "un-American law to deny people the right to vote."

It is now practically mandatory for Democrats to launch this kind of unhinged broadside. Sen. Elizabeth Being Native American has been part of my story since the day I was born Warren

...The Great White Squaw, Lizzie is the Dem Senatrix from Massachussetts. She traces her noble lineage all the way back to Big Chief Spouting Bull. She has high cheekbones that stretch all the way to the top of her head. It has been alleged that she speaks with forked tongue but she denies that. She had a DNA test to prove her lineage and it turns out she's colorless...
, accusing Georgia Gov. Brian Kemp of having stolen his 2018 election victory over Democratic activist Stacey Abrams


...sour grapes lo-o-o-o-o-ser (Loser! Loser! Loser!) of the 2018 Georgia governor's race. Now she wants to be somebody's vice president so she can sour grape about that too...


(a poisonous myth), tweeted, "The Republican who is sitting in Stacey Abrams' chair just signed a despicable voter-suppression bill into law to take Georgia back to Jim Crow."

Anyone making this charge in good faith either doesn't understand the hideousness of the Jim Crow regime or the provisions of the Georgia law.

The old Jim Crow was billy clubs and firehoses; the alleged new Jim Crow is asking people to write a driver's-license number on their absentee-ballot envelopes.

The old Jim Crow was poll taxes; the new Jim Crow is expanding weekend voting.

The old Jim Crow was disenfranchising voters en masse based on their race; the new Jim Crow is limiting ballot drop boxes to places they can't be tampered with.

It is hard to believe that one real voter is going to be kept from voting by the new rules.

To better ensure the security of absentee ballots, the law requires that voters provide a driver's-license or state-ID number to apply for a ballot and one of those numbers (or the last four digits of a Social Security number) when returning the ballot.

The law narrows the window for requesting absentee ballots, although it still allows plenty of time. A voter can request a ballot as early as 11 weeks before and as late as 11 days before an election; any later risks the ballot not being delivered in time.

Ballot drop boxes were a pandemic-era innovation in Georgia. The law keeps them, while limiting their location to early-voting sites.

After getting blowback over proposed limits on weekend early voting, when black churches run their "souls-to-the-polls" events, Georgia

politician

s expanded the potential for weekend voting.

The law gives the state election board more authority to take over local election operations, but there is no doubt that election officials in Fulton County, where metro Atlanta is located and long lines at the polls are common, have been incompetent.

Perhaps most controversially, it bans people from distributing food or drink to voters standing in line, an effort to keep partisans from trying to sway voters near polling places. But poll workers can provide food and drink for general use.

The deeper point is that in the contemporary United States, with such wide and ready access to the ballot, changes in the rules or process around the edges don't disenfranchise people.


Posted by: Fred || 03/31/2021 00:00 || Comments || Link || E-Mail|| [207 views] Top|| File under:
Jimmy Carter: Democrats Should Abandon Pro-Abortion Position
[BIZPACREVIEW] Appearing on the radio talk show of conservative radio host Laura Ingraham today, former President Jimmy Malaise Carter
...only the second worst president ever...
said he believes the Democratic Party

...every time you hear the phrase white people, white supremacy, white anything but paint, you're listening to a Democrat. Ask him/her/it to reimagine something for you; they do that a lot, though not well. They can hear a dog whistle a mile or two away. They invented the spoils system and Tammany Hall, and inspired the addition of the word (Thomas) Nasty to the English language. They want to stop continental drift and repeal the law of unintended side effects...
should moderate its position on child sacrifice abortion, which it currently supports without limits and funded at taxpayer expense.

Carter said toning down the stridently pro-child sacrifice abortion position would help win back Republicans who abandoned the Democrats because of child sacrifice abortion and other liberal social issue positions.

Carter said:

"I never have believed that Jesus Christ would approve of child sacrifice abortions and that was one of the problems I had when I was president having to uphold Roe v. Wade and I did everything I could to minimize the need for child sacrifice abortions. I made it easy to adopt children for instance who were unwanted and also initiated the program called Women and Infant Children or WIC program that's still in existence now. But except for the times when a mother's life is in danger or when a pregnancy is caused by rape or incest I would certainly not or never have approved of any child sacrifice abortions."
Posted by: Fred || 03/31/2021 00:00 || Comments || Link || E-Mail|| [250 views] Top|| File under:
Israel-Palestine-Jordan
Netanyahu's post-election silence has the opposition imploding - analysis
[JPost] - Prime Minister Benjamin Netanyahu surprised many by remaining almost completely silent for a full week after the March 23 election.

Until a tweet attacking Blue and White leader Benny Gantz on Tuesday afternoon, Netanyahu made no public appearances and posted nothing political, to the point that Gantz had accused him of entering a bunker.

It was a palpable contrast, following three months of intense campaigning and weeks of daily interviews with countless media outlets.

But just like Netanyahu's decision to talk so much during the campaign was strategic, so have been his sounds of silence.

The less Netanyahu talks, the less the camp trying to replace him is reminded of the urgency of their task at hand.

If that is Netanyahu's strategy, it certainly appears to be working.

While he quietly calculates his moves for the fateful days ahead, the anti-Netanyahu camp is talking way too much and imploding at the worst possible time.
The advantage of "winner takes all" is stability - there is always a winner. The advantage of proportional representation (besides the fact that marginal groups form their own party instead of taking over a major one) is (since nobody gets majority of votes - modern societies are heterogeneous with spectrum of interests) there has to be coalition negotiations. That is, you can fool 51% of the voters - but you can't fool fellow professional politicians.
I shudder to think: if we had American style "winner takes all", we could've gotten a monkey like Yair Lapid, or Gideon Sa'ar as a PM.
Posted by: g(r)omgoru || 03/31/2021 10:55 || Comments || Link || E-Mail|| [216 views] Top|| File under:
Syria-Lebanon-Iran
GOP Blasts 'Outrageous' Biden Admin Offer to Roll Back Iran Sanctions
[Free Beacon] Congressional Republicans are calling the Biden administration's reported plan to roll back sanctions on Iran before it commits to renewed diplomatic talks an unacceptable concession that will only embolden the hardline regime and reward its bad behavior.

As Iran continues to balk at U.S. proposals for direct negotiations on a deal, the Biden administration is becoming desperate. American officials are now said to be offering Iran immediate relief from tough economic sanctions in exchange for commitments to scale back portions of its nuclear program and halt enriching uranium to levels needed for a weapon, according to Politico. That proposal, Republican foreign policy leaders told the Washington Free Beacon, breaks multiple promises from Secretary of State Antony Blinken to not lift sanctions until Tehran agrees to sit down with the United States and other world powers. Republicans also are learning of the proposal via media reports, highlighting the administration's continued efforts to conceal its diplomatic pursuits from critics in Congress.

Iran also quickly slapped down the Biden administration's offer, which is said to include a promise to remove sanctions if Tehran stops enriching uranium to the 20-percent threshold, according to Tuesday reports in the country's state-controlled press. Iranian leaders maintain that they will not agree to any negotiations until America unwinds all of its sanctions on the country and returns to full compliance with the original 2015 deal, which former president Donald Trump abandoned in 2018.

Iran's hardline stance—accompanied with a major increase in its nuclear weapons work—is a sign that the regime believes the Biden administration will blink first and agree to full-scale sanctions relief in order to cajole it into talks. The administration has already taken several steps in this direction, including removing United Nations sanctions on Tehran, delisting the Iranian-armed Houthi rebels from terror lists, and rolling back restrictions on Iranian diplomats.
Posted by: Besoeker || 03/31/2021 00:59 || Comments || Link || E-Mail|| [116 views] Top|| File under: Govt of Iran
Who's in the News
32
[untagged]
5
Arab Spring
5
Taliban
4
Human Trafficking
3
Houthis
2
Govt of Syria
2
al-Shabaab (AQ)
2
Commies
2
Govt of Iran
1
Govt of Saudi Arabia
1
Antifa/BLM
1
al-Qaeda in North Africa
1
Govt of Pakistan
1
Palestinian Authority
1
Devout Moslems
1
Islamic State
1
Govt of Iran Proxies
1
al-Shabaab (IS-Mozambique)
1
Muslim Brotherhood
1
al-Nusra
1
al-Qaeda in the Indian Subcontinent
Bookmark
E-Mail Me
The Classics
The O Club
Rantburg Store
The Bloids
The Never-ending Story
Thugburg
Gulf War I
The Way We Were
Bio
Merry-Go-Blog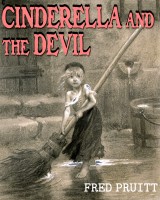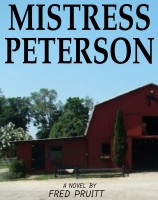 On Sale now!


A multi-volume chronology and reference guide set detailing three years of the Mexican Drug War between 2010 and 2012.

Rantburg.com and borderlandbeat.com correspondent and author Chris Covert presents his first non-fiction work detailing the drug and gang related violence in Mexico.

Chris gives us Mexican press dispatches of drug and gang war violence over three years, presented in a multi volume set intended to chronicle the death, violence and mayhem which has dominated Mexico for six years.
Click here for more information


Meet the Mods
In no particular order...


Steve White
Seafarious
Pappy
lotp
Scooter McGruder
john frum
tu3031
badanov
sherry
ryuge
GolfBravoUSMC
Bright Pebbles
trailing wife
Gloria
Fred
Besoeker
Glenmore
Frank G
3dc
Skidmark
Alaska Paul



Better than the average link...



Rantburg was assembled from recycled algorithms in the United States of America. No trees were destroyed in the production of this weblog. We did hurt some, though. Sorry.
3.238.225.8

Help keep the Burg running! Paypal: