Cyber
Whistleblower reveals Saleforce's plans to deplatform customers over political beliefs
[PostMillennial] Project Veritas dropped a leaked insider tape from a whistleblower at Salesforce, showing their plan to deplatform a "broader range" of customers who have "the potential to incite politically motivated violence."

The new video, leaked by a Salesforce insider, reportedly shows that executives at the productivity software firm have a "cancel culture" mentality. This video follows the Capitol Hill riots on Jan. 6, and shows how executives reacted to that.

In the video, Bret Taylor, Salesforce President and COO: can be heard to say: "Since the events of the 6th [of January], I think one of the things that really impacts Salesforce is the national conversation about the role of technology in inciting that mob, disseminating misinformation and fomenting extremism."

He went on to say that "What we've done in light of the events of Jan. 6 is recognize a much broader range of messages have the potential to incite politically motivated violence."

"We've engaged with the RNC to communicate that no messages on behalf of President Trump and no messages questioning the validity or integrity of the election are allowed on our platform under the guidelines that they may incite violence," Taylor said.

And as for their plans to make sure people they disagree with don't use their software, Taylor said "We're looking across our customer base to make sure our technology is not being used by businesses or platforms that are inciting political violence."

Eric Loeb, Salesforce Executive VP of Government Affairs, said that "We are pausing all PAC contributions... the pause or suspension certainly includes the suspension of any contributions to members of Congress that voted to object to the [presidential election] certification."

This comes as Salesforce informed Project Veritas that the media company has been the subject of a "business decision" to end their working relationship with the company. Project Veritas reported that "No explanation or reasoning was provided."


Posted by: trailing wife || 02/26/2021 00:00 || Comments || Link || E-Mail|| [6524 views] Top|| File under:
Deplatforming Alert: GoDaddy Investigating Sites It Hosts or Registers for Connection to Capitol Hill Riot
[LegalInsurrection] The Soros-connected group Accountable.US, is demanding GoDaddy deplatform even groups such as Turning Point USA and Women for America First.

Accoutable.US touts itself as nonpartisan, but it doesn't take a genius to figure out the group is on the left. From Activist Facts:



It turns out Accountable.Us is merely a new iteration of a dark money web based in Washington, D.C. that is funded by a range of liberal special interests under the New Venture Fund (NVF) umbrella. NVF's leadership and staff have a multitude of ties to liberal politicians and causes.

According to its website, Accountable.Us is a conglomeration of three existing dark money campaigns: Allied Progress, Restore Public Trust, and the Western Values Project.

All three of these campaigns are projects of the New Venture Fund, a $394 million dark money hub that has launched hundreds of similar projects. Accountable.Us simply appears to be a new layer—but it is still a project of the New Venture Fund.


Take a wild guess who is a big player in NVF! Yes, George Soros. His Foundation to Promote Open Society is one of the founders of NVF.
Posted by: trailing wife || 02/26/2021 00:00 || Comments || Link || E-Mail|| [6510 views] Top|| File under:
Home Front: Politix
Manhattan prosecutors subpoena Bannon financial documents: CNN
[TheHill] Prosecutors from the Manhattan district attorney's office have reportedly subpoenaed financial records related to Stephen Bannon and his crowd-funded southern border wall project, according to a CNN report.

The network reports that the subpoenas were sent shortly after former President Trump issued Bannon a pardon for federal conspiracy crimes in connection to the southern border wall. Trump's pardon only applied to federal crimes, meaning Bannon could still possibly be charged in state courts.

Reports came out early in February that the Manhattan DA's office was looking into potential state charges against Bannon. Sources close to the matter told The Washington Post that the district attorney's Major Economic Crimes Bureau was in the early stages of determining whether or not there was enough evidence to build a case against Bannon.

Subpoenas were sent to Wells Fargo and GoFundMe, as they were used in handling the funds Bannon raised for his "We Build the Wall" project.

Speaking to CNN, a spokesperson for GoFundMe said the company "does not comment on or confirm requests for information from any law enforcement officials."

Before he was pardoned, Bannon and three others had been charged with falsely claiming that they would not receive any compensation for their involvement in the border wall project. Bannon denied the allegations while the three others pleaded not guilty. Trump did not pardon the three others involved in the border wall project.

CNN notes that the New Jersey attorney general's office is also looking into Bannon's wall project, opening a civil inquiry.

"The Division of Consumer Affairs neither confirms nor denies the existence or status of investigations," a representative for the New Jersey attorney general's office told CNN.

The Hill has reached out to a Bannon spokesperson for comment.
Posted by: Ebbereger Unainter6303 || 02/26/2021 03:38 || Comments || Link || E-Mail|| [6536 views] Top|| File under:
Mitch McConnell 'absolutely' would support Trump if GOP nominee in 2024
Clearly he's figured out which way the wind is blowing.

[FoxNews] Senate minority leader commits to backing former president if nominated, says focus must be on 2022 midterms.

Senate Minority Leader Mitch McConnell, R-Ky., said Thursday he would "absolutely" support Donald Trump

...the Nailer of NAFTA...
if the former president won the Republican nomination in 2024.

However,


man does not live by words alone, despite the fact that sometimes he has to eat them...


McConnell told "Special Report" host Bret Baier that "there's a lot to happen between now and '24. I've got at least four members, I think, that are planning on running for president, plus governors and others. There is no incumbent, [so it] should be a wide-open race and fun for you all to cover."

McConnell was lambasted by the former president recently after the senator condemned Trump's behavior during the Jan. 6 Capitol riot. When asked by Baier to respond to Trump's allegation that the Republican Party could never be respected if leaders such as McConnell remained in charge, he replied, "The Republican Party is actually in very good shape.

"We gained seats in the House. We elected 50 Republican senators when everybody was predicting we were going to lose the Senate. The Democrats didn't flip a single state legislature. We flipped two [and] picked up a governor.

"The Republican Party had a very good day on November 3," McConnell continued. "We're sorry we lost the White House, but the Republican Party demonstrated once again [that] this is a 50/50 nation, we are very competitive and will be competitive again in '22."

McConnell also dismissed speculation that there is a civil war within the GOP, saying the real disunity lies with House Democrats.

"The progressives make it extremely difficult for Speaker [Nancy] Pelosi to operate given the narrow margin she has overall in the House," he said.

Meanwhile,


...back at the pond, Gloria again dodged the questing tip of the giant frog's tongue and ran for her life...


according to McConnell, "I think the Biden administration is making it easy for us to get together. I think we've unified in opposition to this new administration's extremely progressive approach. President Biden has made it quite easy for us to get together."

Baier finished the interview by asking what McConnell's message is to Trump supporters who may be concerned about the future of the Republican Party.

"I would say to everybody who's inclined to support our right-of-center Republican Party, let's focus on winning the house and the Senate in '22," McConnell said. "That will set up the next nominee for president, whoever that may be, [with] the best chance to be victorious."
Posted by: trailing wife || 02/26/2021 00:00 || Comments || Link || E-Mail|| [6524 views] Top|| File under:
Rep. Upton Censured by County GOP for Vote to Remove Greene From Committees
[EpochTimes] Rep. Fred Upton (R-Mich.) was censured by Republicans in his home district for his vote weeks ago to remove Rep. Marjorie Taylor Greene (R-Ga.) from her committee assignments.

Michigan's Cass County GOP censured Upton for the vote, according to Upton in a series of Twitter posts on Feb. 23.

Text of the resolution read: "We believe Congressman Upton's vote is a betrayal of his oath of office and core values of the Cass County Republican Party. We believe this vote was not cast in accordance with the voice of the voters of Cass County and against our interest," according to Newsweek.

"Tonight, the Cass County GOP censured me for voting to remove Marjorie Taylor Greene from the education committee, and in their resolution, they stated that 'her comments have not been out of line with anyone else's comments.' Really?" he wrote in response on Twitter.

On his Twitter page, Upton then listed alleged statements that Greene made on social media before she was sworn into office.

"Does the Cass GOP really think someone like that represents Republican values and should be serving on the education committee? I served on that committee and met with Columbine school shooting survivors. ... She should not be on the education committee, and Congress was right to remove her, period," Upton wrote.

Ten other Republicans voted to remove Greene from her assignments on the budget, education, and labor committees.

In January, after Greene's social media posts came to light, House Democrats, along with some corporate media pundits, mounted a campaign against the Georgia

politician

over comments she made on social media, and attempted to tie her to the QAnon movement and the breach of the Capitol on Jan. 6.

Republicans like Upton in the House who voted to impeach Trump or voted to convict the president in the Senate have faced significant blowback from their constituents and local Republican Party organizations. Trump, as recent polls suggest, remains a very popular figure in the GOP.

Of the seven Republican senators to convict Trump, five of them have been censured. Maine's GOP is reportedly slated to hold a meeting by the end of the month about whether Sen. Susan Collins (R-Maine) should be censured. Utah's Republican Party issued a statement in early February saying that Sen. Willard Mitt Romney, aka Pierre Delecto

...former governor of Massachussetts, the Publican nominee for president in 2012, now Senator from Utah. He is the son of the former governor of Michigan, George Romney, who himself ran for president after saving American Motors from failure, though not permanently. Romney has a record as a successful businessman, heading Bain Capital, and he rescued the 2002 Winter Olympics from the midst of bribery and mismanagement scandals. He is currently a trans Republican and a member in good standing of the Never Trump Party, attempting to assume the mantle of the late John McCain...
(R-Utah) won't be censured.

Cass County GOP officials didn't immediately respond to a request by The Epoch Times for additional details about the vote.
Posted by: trailing wife || 02/26/2021 00:00 || Comments || Link || E-Mail|| [6516 views] Top|| File under:
If OMB Appointee is not Confirmed, We'll Put Her Somwhere Else
[Breitbart]
On Wednesday's broadcast of MSNBC's "The ReidOut," White House Chief of Staff Ron Klain stated that if OMB Director nominee Neera Tanden isn't confirmed, "We will find some other place for her to serve in the administration that doesn't require Senate confirmation."


Night watchperson? Janitoress? Dog walker?




They gave up on finding the votes to confirm, so now *cue applause* we get to find out what unconfirmed spot they'll find for her. Yay.

Klain said, "Well, Joy, we can't make someone acting director of an agency who has not been Senate confirmed. That's the law. We can't make them acting director of an agency unless they are a career official who's been there 90 days or more. So, if Neera Tanden is not confirmed, she will not become the budget director. We will find some other place for her to serve in the administration that doesn't require Senate confirmation. But, let me be clear, we're going to get Neera Tanden confirmed."


Just like Madam Speaker Pelosi got the "Affordable Care Act" passed before she read it.
Posted by: Bobby || 02/26/2021 00:00 || Comments || Link || E-Mail|| [6507 views] Top|| File under: Tin Hat Dictators, Presidents for Life, & Kleptocrats
Capitol Police acting chief: Extremists threatened Biden speech before Congress
[UPI] Militia members involved in the Jan. 6 attack on the U.S. Capitol have allegedly threatened to blow up the building when President Joe Foreign Policy Whiz Kid Biden

...Candidate for president in 2020. We hold these truths to be self-evident. All men and women created ... by the — you know — you know, the thing...
makes an address before a joint session of Congress, the Capitol Police's acting chief, Yogananda Pittman, told a congressional panel Thursday.

She said the police plan to maintain the current levels of enhanced security because of the threat.

"We know that members of the militia groups that were present on January 6 have stated their desires that they want to blow up the Capitol and kill as many members as possible with a direct nexus to the State of the Union, which we know that date has not been identified," Pittman said.

"We know that the insurrectionists that attacked the Capitol weren't only interested in attacking members of Congress and officers. They wanted to send a symbolic message to the nation as to who is in charge of that legislative process."

Pittman made the comments Thursday during a House appropriations subcommittee hearing on the insurrection that left five dead and dozens injured. The FBI has arrested more than 200 people in connection with the attack in which former President Donald Trump
...New York real estate developer, described by Dems as illiterate, racist, misogynistic, and what ever other unpleasant descriptions they can think of, elected by the rest of us as 45th President of the United States...
's supporters sought to overthrow the results of the 2020 presidential election.

Presidents don't typically give a State of the Union address in the first months of their term, but Biden has said he plans to give a speech in the coming weeks. Since there's no date set for such a speech, the enhanced security efforts will be indefinite.

"We have no intention of keeping the National Guard or that fencing any longer than what is actually needed," Pittman said. "We're actively working with a scaled-down approach so that we can make sure that we address three primary variables.


Posted by: Fred || 02/26/2021 00:00 || Comments || Link || E-Mail|| [6517 views] Top|| File under:
Biden revokes Trump order to cut funding from New York City, Portland and Seattle 'anarchist' havens after BLM protests
[Daily Mail, Where America Gets Its News] President Joe Foreign Policy Whiz Kid Biden
...Candidate for president in 2020. You're a lyin' dog-faced pony soldier...
on Wednesday formally revoked the order and several others


Trump issued a memorandum in September that sought to identify municipal governments that permit 'anarchy, violence and destruction in American cities'


The memorandum followed riots during anti-police and anti-racism protests over George Floyd's killing by Minneapolis police


The Justice Department identified New York City, Portland, Oregon, and Seattle as three cities that could have federal funding slashed


Seattle city attorney Pete Holmes welcomed the Biden revocation, saying he was 'glad to have this nonsense cleared from the decks'
Posted by: Fred || 02/26/2021 00:00 || Comments || Link || E-Mail|| [6543 views] Top|| File under:
Former Trump Aide Catalina Lauf to Primary GOP Rep. Adam Kinzinger
More consequences.

[EpochTimes] Catalina Lauf, a former top adviser to former President Donald Trump
...the Nailer of NAFTA...
, announced she will challenge Rep. Adam Kinzinger (R-Ill.) for his 16th Congressional District seat.

Lauf's newly formed campaign accused Kinzinger of being an "anti-Trump RINO" who has turned his back on his constituents.

A spokesperson for Kinzinger's office stated that due to redistricting, it's not clear how the race will look.

Kinzinger was among 10 Republicans in the House to vote to impeach Trump, and in recent months, has been a frequent critic of Trump and pro-Trump Republican elected officials on social media and in press appearances.

Lauf ran for Illinois' 14th Congressional District seat in 2020 but lost the GOP primary to Jim Oberweis, who ultimately lost to Rep. Lauren Underwood (D-Ill.).

"I am proud to announce my candidacy for United States Congress," she said in the release, according to Breitbart News. "Now more than ever, America needs true conservative leaders to oppose the radical agenda of Joe Foreign Policy Whiz Kid Biden

...Candidate for president in 2020. I had the great honor of being arrested with our UN Ambassador on the streets of Soweto, trying to get to see him on Robbens Island...
and continue the legacy of President Trump—and as a former advisor to his Administration, I look forward to carrying that torch."

Trump, in a statement last week, said he would primary certain GOP

politician

s with candidates who support his agenda.

"Where necessary and appropriate, I will back primary rivals who espouse Making America Great Again and our policy of America First. We want brilliant, strong, thoughtful, and compassionate leadership," he said.
Posted by: trailing wife || 02/26/2021 00:00 || Comments || Link || E-Mail|| [6503 views] Top|| File under:
Pence Praises Trump During Meeting With Republicans
Whew! Whether it was the passions of the moment or reporting intended to divide Republicans, of which there's been plenty, it made me sad to think those two were irreconcilable.

[EpochTmes] Former Vice President Mike Pence praised former President Donald Trump
...Oh, noze! Not him!...
during a meeting with congressional Republicans this week, according to one of the

politician

s present.

"He spoke very favorably about his relationship with President Trump," Rep. Jim Banks (R-Ind.) told CNN
...formerly the Cable News Network, now who know what it might stand for...
. "I got the sense they speak often and maintain the same personal friendship and relationship now that they have for four years."

Banks said a group from his Republican Study Committee convened with Pence in the Washington region at the fellow Indianan's transition office.

They discussed the way forward for the GOP while also speaking about what the party accomplished in the past.

Banks, whose office didn't respond to a request for more information, believes Pence will have a more public presence in the coming months, after speaking little since he and Trump left office last month.

"He'll be launching an organization defending the successful Trump-Pence record of the last four years," Banks said.

The former vice president has spoken to Trump in recent weeks, a former aide said last week.

"The president thanked the vice president for his service, told him he did a great job, and they've even had conservations since then, including even this week," Marc Short, the former aide, said during an appearance on Fox News.

Trump and Pence accomplished a lot together, "and they should be proud about that," Short added.

Pence is not planning to appear at the popular Conservative Political Action Conference this week, a departure from previous years. The director of the conference called it "a mistake."

One report alleged Trump wouldn't speak to the event if Pence didn't attend, but a

front man

for the former president said the report was "patently false," noting it relied on anonymous sources.

"No such demand or request was ever made by President Trump, and in fact, President Trump and Vice President Pence had a great call last week!" he wrote in a tweet.

Questions about the relationship between the former running mates arose last month, when they diverged on how to handle counting electoral votes during a joint session of Congress.

Trump, who continues to insist he won the 2020 election, wanted Pence to intervene during the session when votes from some states were brought up, because of laws declared unconstitutional by courts, or measures alleged to be unconstitutional, or allegations of voter or election fraud.

Pence declined, saying he thought the Constitution constrained him from intervening as such in his role as president of the Senate.

Posted by: trailing wife || 02/26/2021 00:00 || Comments || Link || E-Mail|| [6494 views] Top|| File under:
-PC Follies
Sacha Baron Cohen announces retirement from undercover satire after infiltrating Washington rally
What a nasty ass that man is. But now we know what happened there.

[PostMillennial] British actor Sacha Baron Cohen announced he will no longer be going undercover to produce satirical films and claimed he was 'afraid for his life' after infiltrating a right-wing rally in Washington State last summer.

British actor Sacha Baron Cohen announced he will no longer be going undercover to produce satirical films and claimed he was 'afraid for his life' after infiltrating a right-wing rally in Washington State last summer.

Baron Cohen, who is most famous for his roles in Borat and Da Ali G Show, came to a rally called 'March for Our Rights' at the Washington State Capitol, where he went undercover in an attempt to expose former President Donald Trump
Continued on Page 49
Posted by: trailing wife || 02/26/2021 00:00 || Comments || Link || E-Mail|| [6530 views] Top|| File under:
NIH: Masks Still Needed After Vaccinations
[Breitbart] On Wednesday's broadcast of the Fox Business Network's "Cavuto: Coast to Coast," NIH Director Dr. Francis Collins stated that even after people have been vaccinated, "we don't know exactly whether it's still possible for that person to carry the virus. It might be, and until we have better data, then masks are still important." And that on masks, "Even if we're overdoing it, that's fine. Better that than run the risk of infecting more people."


One mask, two masks, three masks, cloth, N-95, medical grade or Sonovia. All same?


Collins said, "[I]t is still entirely possible for people to be out there in public who are infected with this virus and don't know it. And the only way we're going to keep such individuals, and it might be any of us, from spreading this is if they're careful about wearing that mask. It's not about protecting themselves as much as it is protecting everybody from them. Even after vaccination, we don't know exactly whether it's still possible for that person to carry the virus. It might be, and until we have better data, then masks are still important. I know people are tired of them. I'm tired of them too. But, at the same time, it's a simple measure. It's a life-saving medical device. Just put it on. Even if we're overdoing it, that's fine. Better that than run the risk of infecting more people."


I don't want anybody to die either, Doc, but wouldn't lockdowns be even safer? Just until we have more data
Posted by: Bobby || 02/26/2021 00:00 || Comments || Link || E-Mail|| [6526 views] Top|| File under:
Who's in the News
41
[untagged]
4
Commies
3
Islamic State
3
Govt of Iran Proxies
2
Govt of Pakistan
2
Taliban
2
Antifa/BLM
2
Tin Hat Dictators, Presidents for Life, & Kleptocrats
1
Sublime Porte
1
Thai Insurgency
1
Govt of Iran
1
Govt of Saudi Arabia
1
Muslim Brotherhood
1
Pirates
Bookmark
E-Mail Me
The Classics
The O Club
Rantburg Store
The Bloids
The Never-ending Story
Thugburg
Gulf War I
The Way We Were
Bio
Merry-Go-Blog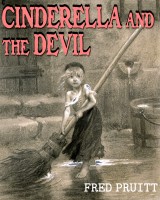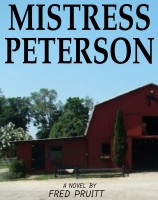 On Sale now!


A multi-volume chronology and reference guide set detailing three years of the Mexican Drug War between 2010 and 2012.

Rantburg.com and borderlandbeat.com correspondent and author Chris Covert presents his first non-fiction work detailing the drug and gang related violence in Mexico.

Chris gives us Mexican press dispatches of drug and gang war violence over three years, presented in a multi volume set intended to chronicle the death, violence and mayhem which has dominated Mexico for six years.
Click here for more information


Meet the Mods
In no particular order...


Steve White
Seafarious
Pappy
lotp
Scooter McGruder
john frum
tu3031
badanov
sherry
ryuge
GolfBravoUSMC
Bright Pebbles
trailing wife
Gloria
Fred
Besoeker
Glenmore
Frank G
3dc
Skidmark
Alaska Paul



Better than the average link...



Rantburg was assembled from recycled algorithms in the United States of America. No trees were destroyed in the production of this weblog. We did hurt some, though. Sorry.
44.192.254.246

Help keep the Burg running! Paypal: