-Lurid Crime Tales-
FBI Raids US Company with Ties to Ukrainian Bank ‐ Tied to Hunter Biden's Burisma, Lost Billions in IMF and US Funds
Connected to today's report about Mr. Kolomoisky's gift to political spouse Robert Powell?
Cleveland.com reported yesterday:

FBI and IRS agents Tuesday seized box loads of evidence that could determine whether the Ukrainian oligarch, Igor Kolomoisky, laundered millions of dollars through Cleveland real estate.

A long-running investigation into Kolomoisky went public for the first time when agents searched the offices of Optima Management Group in One Cleveland Center at East 9th Street and St. Clair Avenue. Agents in Miami also searched a business there involving the company.

The Cleveland publisher continued:

The lawsuit in Delaware alleges that Kolomoisky and others formed PrivatBank in the early 1990s. The government took control of it in 2016 after authorities suspected large-scale fraud, according to the lawsuit and published reports.

From 2006 through 2016, Kolomoisky and others "used PrivatBank as their own personal piggy bank — ultimately stealing billions of dollars from PrivatBank and using United States entities to launder hundreds of millions of dollars' worth of PrivatBank's misappropriated loan proceeds," according to the lawsuit.

At this time we don't know what will become of this. We know for example that the Atlantic Council is critical of PrivatBank, as noted in the Cleveland article, but the Atlantic Council has ties to Adam Schiff's corrupt impeachment and George Soros. We also know Burisma is paid Joe Biden's son, Hunter Biden, thousands each month while Joe BidEN's VP under Obama.

We asked last year where are the billions of dollars that went missing in the Ukraine? What do Obama, Biden and Kerry and their children know about where the money is and are they connected? Maybe we're a step closer to finding out.
Posted by: Woodrow || 08/05/2020 10:26 || Comments || Link || E-Mail|| [6480 views] Top|| File under:
Democratic donor Ed Buck facing new charges for prostitution, fatal drug overdose
[NYPOST] Disgraced Democratic donor Ed Buck

...Big time Dem donor accused of being a homosexual predator. By the time the third party boy corpse is found OD'd in your house you need a really good lawyer really bad...
has been charged with four more felonies, including enticing victims to travel interstate for prostitution.The Justice Department announced Tuesday that a Los Angeles federal grand jury returned an updated indictment with the additional felony charges, bringing a total of nine counts against Buck, 65, before he is scheduled to head to trial in January.


"disgraced" = "Got caught". If not caught, he would still be right as rain


Prosecutors have alleged Buck operated a drug den in his West Hollywood home, where he administered methamphetamine to men against their will during sexual encounters.

Among the new charges, prosecutors claim Buck knowingly lured one of his victims, Gemmel Moore, 26, to travel to Los Angeles, where Buck provided methamphetamine to Moore who then fatally overdosed on July 27, 2017.

Buck is also responsible for the fatal overdose of another victim, Timothy Dean who died in Buck's apartment, on January 7, 2019, prosecutors believe.

Buck scouted his victims through social media sites and a gay dating website, according to the indictment. Once inside his home, Buck would prepare syringes of meth and would in some instances personally inject his victims with or without their consent, prosecutors allege.

The high-profile political donor is being held in federal custody without bond.
Posted by: Fred || 08/05/2020 00:00 || Comments || Link || E-Mail|| [6529 views] Top|| File under:
-Short Attention Span Theater-
Sen. Kelly Loeffler blasts players on her WNBA team for supporting challenger
[NYPost] WNBA players on the Atlanta Dream squad, which is co-owned by Sen. Kelly Loeffler, showed up to their Tuesday game wearing t-shirts promoting the Georgia lawmaker's Democratic challenger.

The statement against Loeffler, who is unpopular among many WNBA players for her opposition to the Black Lives Matter movement and the league's affiliation with it, was captured on camera and posted to social media.


but not seen by WNBA or Women's basketball actual fans, because...there aren't any


Members of the Dream's Tuesday opponent, the Phoenix Mercury, even joined in — with players on both sides entering the arena wearing shirts emblazoned with "Vote Warnock" and "Black Lives Matter."

Elizabeth Williams, a center for the Dream, earlier Tuesday posted a photo of herself to Twitter donning the "Vote Warnock" shirt, a nod to Loeffler's opponent, Raphael Warnock.

Loeffler, who has been part of Dream ownership since 2011, slammed the move and said she was being targeted by the cancel culture.

"This is just more proof that the out of control cancel culture wants to shut out anyone who disagrees with them," the lawmaker wrote. "It's clear that the league is more concerned with playing politics than basketball."

Last month, the WNBA Players' Association union called on league commissioner Cathy Engelbert to remove Loeffler as co-owner of the Atlanta Dream over the lawmaker's stance on Black Lives Matter.

The association cited their opposition to Loeffler's request to use American flags on warmup jerseys instead of the league's plan to have "Black Lives Matter" on them.

In Tuesday's statement, Loeffler said she stood by her views.

The lawmaker said she disagreed with the cause over what she called "its radical ideas and Marxist foundations, which include defunding the police and eroding the nuclear family."
Posted by: Beavis || 08/05/2020 10:38 || Comments || Link || E-Mail|| [6486 views] Top|| File under:
Caucasus/Russia/Central Asia
Ukrainian Oligarch Paid $700,000 To The Husband Of A House Judiciary Committee Democrat
[THEFEDERALIST] Robert Powell, the husband of Rep. Debbie Mucarsel-Powell, D-Fla., reportedly took $700,000 from a Ukrainian oligarch named Igor Kolomoisky. Mucarsel-Powell sits on the House Judiciary Committee, the committee that drafted two articles of impeachment against President Donald Trump

...Perhaps no man has ever had as much fun being president of the US...
for his alleged abuse of power with regards to Ukraine.

In 2018, the Daily Beast reported that a number of businesses linked to Kolomoisky hired Powell as an attorney. One of those firms paid Powell at least $700,000 over two years, according to public records.

The Miami Herald reported Powell was working for companies tied to Kolomoisky for 10 years. Powell made most of his money in the two years leading up to his wife's election in 2018.

Kolomoisky has been accused of contract killings and embezzlement in the past. Yet, in 2018 when Mucarsel-Powell was running for her seat, she did not see her husband's work as relevant to her campaign.

"Debbie Mucrasel-Powell is running for Congress, not her husband. To imply that Debbie has anything to do with her indirect shareholder of a parent company that once employed her husband is an enormous stretch," said Michael Hernandez, senior communications advisor for her campaign in 2018.

While Mucrasel-Powell may have convinced her constituents that her husband's work is unrelated, it is a clear conflict in the current impeachment of Trump. Mucarsel-Powell voted to impeach Trump.
Posted by: Fred || 08/05/2020 00:00 || Comments || Link || E-Mail|| [6496 views] Top|| File under:
Home Front: Politix
Biden visibly irritated when asked if he's taken cognitive test, compares to drug test
Today's: "Oh, that Joe. God love him"


[Wash Examiner] Joe Biden grew visibly irritated when asked whether he would take a cognitive test such as President Trump did.

"No, I haven't taken a test. Why the hell would I take a test?" Biden said in a Tuesday interview. "C'mon, man."

Biden was asked a similar question last week, during which the former vice president and Democratic presidential nominee dodged the question by saying that he is constantly tested when he is on the campaign trail


In his basement and with softball questions


This time, Biden compared the aim of question from the interviewer, who is black, to being asked to take a drug test.

"That's like saying you, before you got in this program, 'Will you take a test, were you taking cocaine or not?' What do you think, huh? Are you a junkie?'"

The full Tuesday interview will be aired Thursday at the combined convention of the National Association of Black Journalists and National Association of Hispanic Journalists.

Trump and his campaign is targeting Biden's cognitive ability as a campaign tactic, often pointing out when he stumbles over words and misspeaks.
Posted by: Frank G || 08/05/2020 13:54 || Comments || Link || E-Mail|| [6492 views] Top|| File under:
Cuomo beats back 'surprise' AOC challenge to lead NY delegation to DNC
[NYPOST] Gov. Andrew Sonny Cuomo
easily defeated Rep. Alexandria Boom Boom Ocasio-Cortez
Dem Congressgirl from da Bronx in Noo Yawk and leader of the Mean Girl Caucus in Congress. One of the Great Minds of the 21st Century, she is known as much for her innaleck as for her dance moves. She is all in favor of socialism, even though she's fuzzy on the details. She was the inventor of the Green New Deal, though she doesn't talk about it much anymore...
Tuesday in a surprise challenge to determine who will head New York's delegation to the Democratic National Convention. Democratic Party

...every time you hear the phrase white people, wehite supremacy, white anything but paint, you're listening to a Democrat...
chairman Jay Jacobs — a Cuomo ally — fumed that he was "blindsided" when a motion was made to nominate AOC to head the delegation during an online Democratic Committee meeting.

Still, Cuomo received 218 votes compared to the 34 votes gleaned by the first-term congresswoman,


*Snicker* Overweening pride smashed.

who represents portions of Queens and The Bronx, Jacobs said

"It was a bad performance. AOC got 13 percent of the vote. She did vote for herself," Jacobs said following the meeting.

Jacobs said he was disappointed because he wanted party unity before heading into the convention, which takes place in Milwaukee Aug. 17-20, though the coronavirus (aka COVID19 or Chinese Plague)
...the twenty first century equivalent of bubonic plague, only instead of killing off a third of the population of Europe it kills 3.4 percent of those who notice they have it. It seems to be fond of the elderly, especially Iranian politicians and holy men...
pandemic has scaled back in-person events.

"It surprised me. I was blindsided by it. It was bad faith," Jacobs said.




Posted by: Fred || 08/05/2020 00:00 || Comments || Link || E-Mail|| [6482 views] Top|| File under:
NYC Health Commissioner Resigns with 'Deep Disappointment' after Clashing with De Blasio
[NATIONALREVIEW] New York City health commissioner Oxiris Barbot resigned on Tuesday, after clashing with Mayor Comrade Bill de Blasio

...cryptocommie mayor of New York and for some reason a Dem candidate for president in 2020. Corrupt and incompetent, his qualifications for office seem to consist of being married to a black woman, with whom he honeymooned in Cuba. He has a preppy-looking son named Dante, whose Divine Comedy involved getting his back hair up when a police car drove past him slowly. New Yorkers voted for him, so they deserve him...
for months over the city's coronavirus (aka COVID19 or Chinese Plague)
...the twenty first century equivalent of bubonic plague, only instead of killing off a third of the population of Europe it kills 3.4 percent of those who notice they have it. It seems to be fond of the elderly, especially Iranian politicians and holy men...
response.

De Blasio has a history of clashing with health department officials. In May of this year the mayor opted to place city hospitals in charge of coronavirus contact tracing efforts, despite the health department's experience with contact tracing for AIDS, measles, and other outbreaks.

"I leave my post today with deep disappointment that during the most critical public health crisis in our lifetime, that the Health Department's incomparable disease control expertise was not used to the degree it could have been," Barbot wrote in her resignation letter. "Our experts are world renowned for their epidemiology, surveillance and response work. The city would be well served by having them at the strategic center of the response not in the background."

At a Tuesday

presser

, de Blasio did not directly say whether Barbot was fired.

"You're going to have disagreements along the way," de Blasio told

news hound

s. "It had been clear certainly in recent days that it was time for a change, and really about how we move forward."

Barbot was criticized by de Blasio after the New York Post reported on a March conversation she had with NYPD chief of department Terence Monahan, who was pushing to supply officers with masks.

"I don't give two rats' asses about your cops," Barbot told Monahan. "I need them for others."

However,


there is a theory which states that if ever anybody discovers exactly what the Universe is for and why it is here, it will instantly disappear and be replaced by something even more bizarre and inexplicable. There is another theory which states that this has already happened...


a health department official told the New York Times


...which still proudly displays Walter Duranty's Pulitzer prize...
that police had tried to commandeer health department masks that were bound for hospitals, and that Barbot was responding to that attempt.

New York City has seen over 23,000 deaths and 231,000 confirmed cases of coronavirus. More than 2.5 percent of the city's population has been infected.
Posted by: Fred || 08/05/2020 00:00 || Comments || Link || E-Mail|| [6476 views] Top|| File under:
Minneapolis' Frey accuses Walz of dragging feet during early unrest
[FOXNEWS] Mayor Jacob Frey, the Minneapolis Democrat who faced sharp criticism over his handling of the George Floyd riots in June, on Monday seemed to place much of the blame on Gov. Tim Walz, another Democrat, for failing to act quickly on early requests from the city for state intervention, a report said.

The Minneapolis Star-Tribune published a detailed report that shed light on the interaction between the mayor's office and Walz in the early days of the protest. The governor's office made it clear that National Guard Troops were ready within 24 hours of the mayor's informal request, but Frey seems to be unconvinced that the governor's office took the unfolding crisis as serious as the moment demanded.

The report also shows clear fissures in Frey's relationship with Walz. Frey told the paper that he remembered a

presser

that the governor held outside the smoldering Third Precinct when he called the city's response to the unrest the night before an "abject failure."

Frey said watching the

presser

was "definitely a hit in the gut."

"Not just for me, but for so many in our city that were doing everything they could...Everyone was pouring themselves into stemming the violence," he said.
Posted by: Fred || 08/05/2020 00:00 || Comments || Link || E-Mail|| [6478 views] Top|| File under: Antifa/BLM
Who's in the News
31
[untagged]
4
Hezbollah
3
Govt of Iran
3
Sublime Porte
3
Antifa/BLM
2
Govt of Iran Proxies
2
Govt of Syria
2
Commies
1
Islamic State
1
Muslim Brotherhood
1
al-Nusra
Bookmark
E-Mail Me
The Classics
The O Club
Rantburg Store
The Bloids
The Never-ending Story
Thugburg
Gulf War I
The Way We Were
Bio
Merry-Go-Blog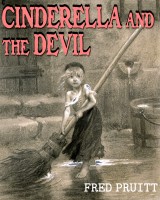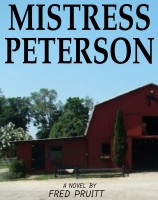 On Sale now!


A multi-volume chronology and reference guide set detailing three years of the Mexican Drug War between 2010 and 2012.

Rantburg.com and borderlandbeat.com correspondent and author Chris Covert presents his first non-fiction work detailing the drug and gang related violence in Mexico.

Chris gives us Mexican press dispatches of drug and gang war violence over three years, presented in a multi volume set intended to chronicle the death, violence and mayhem which has dominated Mexico for six years.
Click here for more information


Meet the Mods
In no particular order...


Steve White
Seafarious
Pappy
lotp
Scooter McGruder
john frum
tu3031
badanov
sherry
ryuge
GolfBravoUSMC
Bright Pebbles
trailing wife
Gloria
Fred
Besoeker
Glenmore
Frank G
3dc
Skidmark
Alaska Paul



Better than the average link...



Rantburg was assembled from recycled algorithms in the United States of America. No trees were destroyed in the production of this weblog. We did hurt some, though. Sorry.
54.80.173.217

Help keep the Burg running! Paypal: