Daily Caller Experienced Google Suppression, Says Editor in Chief
[Breitbart] Daily Caller editor-in-chief Geoffrey Ingersoll has said that the conservative news website has experienced Google search suppression similar to that reported by Breitbart News yesterday. Based on Google's defense that it manually blacklists "violent extremism," Ingersoll pointed out: "We are not ISIS."

"Specifically we struggled with search slowly dwindling until May 4 exactly. We broke down the analytics. The May 4 flat line is clearly the result of the human hand in the process," said Ingersoll in a series of tweets. Ingersoll was reacting to Breitbart News' reporting on Google's purge of Breitbart links from searches such as "Joe Biden," along with an overall massive drop in search visibility since the 2016 election.

Specifically we struggled with search slowly dwindling until May 4 exactly. We broke down the analytics. The May 4 flat line is clearly the result of the human hand in the process.

As Breitbart breaks down here, they felt a similar effect.https://t.co/LdAcHVY0zR

‐ Geoffrey Ingersoll (@GPIngersoll) July 29, 2020

Alphabet Inc. CEO Sundar Pichai was grilled about Google's search bias at the antitrust committee earlier today, with Rep. Matt Gaetz (R-FL) pressing the CEO to explain leaks revealing that the Daily Caller and other sites were added to search blacklists.

Pichai responded by saying that sites were sometimes added to manual blacklists, to comply with law enforcement and tackle election interference and "violent extremism."

"In order to comply with the law in every country we operate in, for example there might be an actor or a website identified as 'interfering in elections', and we then have to put that site on a list so that [it] doesn't appear in our search results… other examples would be violent extremism…"

Pichai neither confirmed nor denied that the Daily Caller and other conservative news sites added to Google blacklists are considered by Google to fall under these categories.

"The idea that we ended up on some blacklist because of some compliance partnership with law enforcement to stop extremism or election interference is just absurd. We have accredited personnel all over Washington, DC. We are not ISIS." said Ingersoll.

The Daily Caller editor revealed that like Breitbart News, the Gateway Pundit, and other conservative websites, Google searches for the headlines of original articles frequently failed to return results from the site.

"There were even instances in which we broke national news, and would not show up in the first page of search results for that particular topic," said Ingersoll. "In fact not in the second, third, fourth or fifth. Meanwhile, outlets that aggregated or syndicated our work did."
Posted by: Ebberegum Croling1752 || 08/01/2020 00:00 || Comments || Link || E-Mail|| [6474 views] Top|| File under:
Breitbart News Appeals Twitter Account Suspension, 'Review' Drags Out Beyond 48 Hours
Continuing campaign to unperson conservative voices.

Also, revealing pic of Jack Dorsey and the Twitter work force at the link.
[Breitbart] The official Twitter account of Breitbart News remains locked and unable to post, because it was used to post a video of a press conference featuring Rep. Ralph Norman (R-SC) and frontline doctors sharing their views and opinions on coronavirus and the medical response to the pandemic. The platform has yet to respond to Breitbart's appeal after nearly 48 hours.

Twitter is punishing a news organization for live-streaming a press conference held by a congressman and licensed medical doctors.

Breitbart News lodged an appeal with Twitter on Tuesday afternoon. Nearly 48 hours later, Twitter has yet to respond or restore Breitbart's ability to post. Twitter has not replied to a Breitbart News request for comment on how long such a review is expected to take.

Twitter took down the video and locked Breitbart's account shortly after similar censorship by YouTube and Facebook.

On the latter platform, Breitbart's video accumulated over 17 million views and was the top-performing post on the social network globally. On YouTube, the video accumulated over 80,000 views before being taken down by the Google-owned platform.

The video showed a press conference held by the organization America's Frontline Doctors, organized and sponsored by the Tea Party Patriots. Since the video of the conference went viral, it appears that America's Frontline Doctors have had their website taken offline.
Posted by: Ebberegum Croling1752 || 08/01/2020 00:00 || Comments || Link || E-Mail|| [6488 views] Top|| File under:
Home Front: Politix
Largest police union in Florida endorses Trump reelection bid
[MSN] The largest police union in Florida voted to endorse President Trump in the 2020 election.The Florida Police Benevolent Association's president, John Kazanjian, said on Friday that Trump has sided with law enforcement amid a wave of anti-police sentiment during nationwide protests against police brutality and racial injustice that have taken place over the past several months.

"I spelled it out. What's going on in not just in Florida but across this country that, 'Hey, you know what, we're getting beat up. We're being used like a punching bag, and we're tired of it. And President Donald Trump

...The tack in the backside of the Democratic Party...
has been there for us. He supported us,'" Kazanjian told Fox & Friends.

Kazanjian is set to meet with Trump at the White House on Friday to discuss policing. He said the endorsement for Trump received unanimous support from the chapter leadership in the association, which has 30,000 members. Kazanjian said that he believes the endorsement could have a significant effect on the election.

"Not only the 30,000 members that we have down in Florida. Don't forget about friends and families, retirees. Yeah, we — I believe last cycle we also put the president on top. And guess what? We're going to come out in force this time to get him over that top," he said.




Posted by: Fred || 08/01/2020 00:00 || Comments || Link || E-Mail|| [6470 views] Top|| File under:
Chicago mayor pulls out of roundtable to avoid being on same stage with Minneapolis mayor
[YAHOO] reliably Democrat Chicago, aka The Windy City or Mobtown
...home of Al Capone, the Chicago Black Sox, a succession of Daleys, Barak Obama, and Rahm Emmanuel...
Mayor Lori Lightfoot

...the diminutive and vacuous Heronner da Mare of Chicago. When the corpse count rises she blames the guns, which are banned anyway...
pulled out of a virtual roundtable hosted by Crain's Chicago Business to avoid appearing on the same digital stage as Minneapolis Mayor Jacob Frey, who has been a lightning rod for criticism after the police killing of George Floyd, sources told The Chicago Tribune.
Lightfoot had been scheduled to join political consultant David Axelrod
...a Chicago-based political hack, political adviser to Barack B.O. Obama since 2004. Following the 2008 election, he was appointed as Senior Advisor to Obama and we all see how well that worked out....
"and the mayors of two Midwest cities on Wednesday to discuss how COVID-19 and recent civil unrest will define the future of our nation's cities," according to a since-deleted Crain's Facebook post.

But Lightfoot abruptly withdrew from the event earlier this week, and sources with knowledge of the situation said the mayor's team told Crain's her cancellation was to avoid being on a virtual stage with Frey.

In a brief statement, the mayor's office attributed the withdrawal to a scheduling conflict.

Crain's Publisher and Executive Editor Jim Kirk declined comment.

Frey has been roundly criticized since Floyd's killing spurred national protests and civil unrest. After Floyd's death, a Minneapolis

cop shoppe

was burned down and members of the City Council vowed to radically transform the police department.

Frey has opposed calls to abolish police but promised changes to the department and created a task force to look into the issue.

Chicago is the biggest city in the United States not to endorse some form of defunding police.

It's not clear why Lightfoot wouldn't want to share the stage with Frey.

Lightfoot has a long, complicated history in the local police reform movement. She's a former federal prosecutor who headed the board that oversees police discipline and chaired the Police Accountability Task Force formed by former Mayor Rahm Emanuel. But she is often criticized by activists as being pro-police.


"Pro-Police"?? Puhleeez! Couldn't be further from the troof





Posted by: Fred || 08/01/2020 00:00 || Comments || Link || E-Mail|| [6499 views] Top|| File under:
Karen Bass's Long March from Communist Fringe to Biden's VP Shortlist
[BREITBART] The Democrat's presumptive nominee Joe Foreign Policy Whiz Kid Biden
...I had the great honor of being arrested with our UN Ambassador on the streets of Soweto, trying to get to see him on Robbens Island...
will name his running mate as early as next week, and Congressional Black Caucus Chair Rep. Karen Bass (D-CA) is reportedly a top contender for job.The

Caliphornia, an impregnable bastion of the Democratic Party,

Democrat has emerged as the favorite pick of former Sen. Chris Dodd, who serves on Biden's vice presidential search committee. According a source who spoke with Politico, Dodd has urged Biden to choose Bass because "she's a loyal No. 2. And that's what Biden really wants."

On the surface, Bass's background as a former medical professional and South Los Angeles community organizer make her an attractive candidate to serve at a time when public health and racial inequality are on the top of voters' minds.

Her resume bears the hallmarks of a rising political star, starting with her first foray into elected office 16 years ago, when she won a seat in the California State Assembly and later became the first Black woman in the country to serve as the speaker of a state legislature when she assumed the Speakership in 2008. Prior to this, Bass worked as a physician assistant and a left-wing community activist who founded a non-profit in the 1990s called the Community Coalition. She made headlines after the 1992 L.A. riots for her fight to prevent liquor stores from being rebuilt in the neighborhoods destroyed by the uprising.

In 2010, Bass won her U.S. House seat, where her voting record has been typical of a progressive member of a Democratic Party

...every time you hear the phrase white people you're listening to a Democrat...
increasingly embracing socialism.

However,


Switzerland makes more than cheese...


a deep dive into Bass's background reveals that her influences were not just socialist, but hardcore communist.

The VP vetting process brought renewed scrutiny to comments Bass made about Cuba's communist dictator Fidel Castro. In a statement following Castro's death in 2016, Bass referred to him as "Comandante en Jefe" and described his death as "a great loss to the people of Cuba."

The honorific "Commandante en Jefe"—which translates to "commander in chief"—was criticized by Florida Democrats for being excessively deferential to a dictator with a long history of human rights


...which are often intentionally defined so widely as to be meaningless...


abuses.

In an interview with MSNBC on Sunday, Bass attempted to walk back her use of the term. "I have talked to my colleagues in the House about that, and it's certainly something that I would not say again," Bass said. "I have always supported the Cuban people, and the relationship that Barack Obama
I think when you spread the wealth around, it's good for everybody...
and Biden had in their administration in terms of opening up relations."



Posted by: Fred || 08/01/2020 00:00 || Comments || Link || E-Mail|| [6485 views] Top|| File under:
Courthouse confusion continues: Court clerk claims it's 'racist' to ask 'why?'
[WGNTV] For weeks now, people have been showing up to the Daley Center in downtown reliably Democrat Chicago, aka The Windy City or Mobtown

...home of Al Capone, the Chicago Black Sox, a succession of Daleys, Barak Obama, and Rahm Emmanuel...
for appearances in traffic court that are being handled entirely online or over the phone.

Angelica Velez was among them. She received several citations after being involved in a traffic accident.

"I was told to get in the line and then they gave us a paper that says to do it over the phone," she said. "I could've stayed in bed to do this."

Some have waited for several hours only to learn their online hearing took place while they were waiting in an actual line outside the courthouse.

Leon Hendricks drove from Peoria to Chicago in early July for a court hearing he missed while standing in line.
RELATED CONTENT
WGN Investigates: Confusion at the courthouse
"That tells me there's a huge communication gap going on in the Chicago court system," he said.

Hendricks was profiled in the WGN Investigates original report.

Imagine Hendricks' surprise when he returned home to Peoria and two weeks later received a notice from the Cook County Court Clerk that his July 7 hearing would be held via Zoom. The postcard was dated July 16, nine days after the court hearing had already taken place.

Court Clerk Dorothy Brown agreed to an interview with WGN Investigates in which she claimed "unconscious racism" was at the root of the questions and negative stories written about her during her nearly two decades in office.

"My staff sent out almost a million postcards and emails," she said. "And yet all this news story can focus on is one card they found they think was sent out in error because they think this black woman's office had to have done something wrong."

She then went on to claim the late notification was sent out intentionally.

For more information on which court cases are being heard online, over the phone or in person, click on the Cook County Clerk of Court website.


Posted by: Fred || 08/01/2020 00:00 || Comments || Link || E-Mail|| [6484 views] Top|| File under:
Flynn Saga Still Ongoing
[HotAir] The DC Circuit Court of Appeals tossed an earlier 2-1 ruling written by Judge Neomi Rao ordering Judge Emmet Sullivan to dismiss charges against Michael Flynn, as requested by the Department of Justice. Instead, the full bench of the appellate court will rehear the arguments presented by attorneys from all three parties — Flynn, the DoJ, and Sullivan himself.

A federal appeals court on Thursday tossed out its order that a trial court judge dismiss the criminal case against former national security advisor Michael Flynn, and said it will rehear arguments on the issue.

The ruling is a blow both Flynn and the Justice Department, which has sought to drop the prosecution of him for lying to FBI agents about his conversations in the weeks before the inauguration of President Donald Trump. ...

A three-judge panel in the federal Circuit Court of Appeals in Washington in late June ordered Sullivan to dismiss the case after hearing arguments from lawyers for the judge, Flynn and prosecutors.

But Sullivan asked the full appeals court to reconsider that order, which is said Thursday it will do.


More at the link.
Posted by: Deacon Blues || 08/01/2020 00:00 || Comments || Link || E-Mail|| [6509 views] Top|| File under:
-PC Follies
Hearing for Trump Pentagon nominee axed over his anti-Islam remarks
[IsraelTimes] Retired general Anthony Tata, who called Obama a 'terrorist leader' and referred to the former US president as a

Moslem

, continues to advise the defense secretary.

A Senate committee abruptly canceled a confirmation hearing Thursday on a controversial former general's nomination to a top Pentagon post after a furor over offensive remarks he made about Islam and other inflammatory comments.

The nomination of retired Army Brig. Gen. Anthony Tata to be the Pentagon's undersecretary for policy was already under fire from Senate Democrats, who sent a letter to him this week calling for him to withdraw. Tata, a staunch supporter of US President Donald Trump

...the Nailer of NAFTA...
and a Fox News commentator, has been working in the department as a senior adviser.

It wasn't clear Thursday if his nomination would be withdrawn.

According to media reports, Tata posted tweets in 2018 calling Islam the "most oppressive violent mostly peaceful religion I know of," and he called former US president Barack Obama
I inhaled. That was the point...
a "terrorist leader," and referred to him as

Moslem

. The tweets were later taken down.

The Senate Armed Services Committee chair, Republican Senator Jim Inhofe of Oklahoma, announced the hearing's cancellation shortly before it was scheduled to start.

"There are many Democrats and Republicans who didn't know enough about Anthony Tata to consider him for a very significant position at this time," Inhofe said. He said the panel didn't get required documents from Tata until Thursday. "As I told the president last night, we're simply out of time with the August recess coming, so it wouldn't serve any useful purpose to have a hearing at this point, and he agreed."

Jonathan Hoffman, the Pentagon's chief spokesperson, told

news hound

s that Tata continues to work as an adviser to Defense Secretary Mark Esper.

Islamic groups have repeatedly called for

politician

s to oppose Tata's nomination. And they hailed the hearing cancellation.

"If Mr. Tata truly does not have enough votes to proceed, his defeat will represent a victory over anti-

Moslem

bigotry, and for the principle that hatred has no place in our government," said Robert McCaw, government affairs director of the Council on American-Islamic Relations

... the Moslem Brüderbund's American arm ...
Tata, who retired in 2009 after 28 years in the Army, served in a number of command and combat jobs.
Posted by: trailing wife || 08/01/2020 02:12 || Comments || Link || E-Mail|| [6506 views] Top|| File under: Muslim Brotherhood
Who's in the News
26
[untagged]
6
Commies
4
Antifa/BLM
3
Govt of Iran
2
Moslem Colonists
2
Islamic State
2
Hezbollah
2
Human Trafficking
2
Govt of Pakistan
1
Sublime Porte
1
Muslim Brotherhood
1
Taliban
1
Boko Haram (ISIS)
1
Abu Sayyaf (ISIS)
1
Govt of Iraq
Bookmark
E-Mail Me
The Classics
The O Club
Rantburg Store
The Bloids
The Never-ending Story
Thugburg
Gulf War I
The Way We Were
Bio
Merry-Go-Blog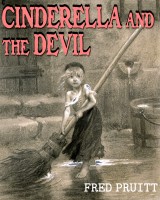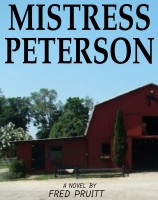 On Sale now!


A multi-volume chronology and reference guide set detailing three years of the Mexican Drug War between 2010 and 2012.

Rantburg.com and borderlandbeat.com correspondent and author Chris Covert presents his first non-fiction work detailing the drug and gang related violence in Mexico.

Chris gives us Mexican press dispatches of drug and gang war violence over three years, presented in a multi volume set intended to chronicle the death, violence and mayhem which has dominated Mexico for six years.
Click here for more information


Meet the Mods
In no particular order...


Steve White
Seafarious
Pappy
lotp
Scooter McGruder
john frum
tu3031
badanov
sherry
ryuge
GolfBravoUSMC
Bright Pebbles
trailing wife
Gloria
Fred
Besoeker
Glenmore
Frank G
3dc
Skidmark
Alaska Paul



Better than the average link...



Rantburg was assembled from recycled algorithms in the United States of America. No trees were destroyed in the production of this weblog. We did hurt some, though. Sorry.
44.192.65.228

Help keep the Burg running! Paypal: