-Lurid Crime Tales-
Derkach unveiled conversations of voices similar to Poroshenko and Biden
[UkraNews] MP Andrii Derkach has made public recordings of conversations with "voices similar to Poroshenko and Biden," which discuss Shokin's resignation in exchange for $1 billion in US loan guarantees, external management of the Ukrainian government and tariff increase by 100% instead of 75%.

Records of conversations that took place at the end of 2015 and during 2016 by former President of Ukraine Poroshenko with former Vice President of the United States Biden and former United States Secretary of State Kerry were made public at today's press conference held by Derkach at Interfax-Ukraine agency. Former prosecutor Konstantin Kulik, who investigated the crimes of the Yanukovych regime, also took part in the event.

According to Derkach, records confirming the facts of international corruption, treason and external governance at the highest state level were handed to him by the investigative journalists. According to them, the recording of conversations was made by Poroshenko personally.

The member of the Parliament stressed that Biden demanded that Poroshenko resign Shokin, blackmailing him with $1 billion in loan guarantees that the United States was to provide to Ukraine.

"$1 billion of US taxpayers' money. That's the price of saving Biden from prison. For the sake of $1 billion, Petro Oleksiyovych dismissed the Prosecutor General Shokin, who investigated the Burisma case and eventually went after Bidens," Derkach said.

Derkach recalled that at the end of 2019, a major international corruption scandal erupted in the United States. Former Vice President of the United States Joe Biden was involved in a massive corruption scheme.

The words of the member of the Parliament were confirmed by the former prosecutor Konstantin Kulik.

The investigation received evidence of the transfer of laundered money by a criminal group in the amount of $3.4 million from the accounts of Burisma Holdings Limited in the period from November 2014 to October 2015 to the account of Rosemont Seneca Bohai LLC with Morgan Stanley Smith Barney LLC United States/Citibank, NY. The purpose of the payment – "for advisory services," but according to the testimony of witnesses, the money was paid to the family of former Vice President of the United States Joe Biden for lobbying the interests of Burisma Holdings Limited and Mykola Zlochevsky," Kulik said.
Posted by: Bright Pebbles || 05/20/2020 03:45 || Comments || Link || E-Mail|| [6476 views] Top|| File under:
6 of 7 'High-Risk' Sex Offenders Freed in California Rearrested
[BREITBART] Six of seven convicted sex offenders freed in Orange County,

Caliphornia, an impregnable bastion of the Democratic Party,

, last month due to fears of the Chinese coronavirus (aka COVID19 or Chinese Plague)

...the twenty first century equivalent of bubonic plague, only instead of killing off a third of the population of Europe it kills 3.4 percent of those who notice they have it. It seems to be fond of the elderly, especially Iranian politicians and holy men...
crisis spreading in local jails have since been rearrested for violating their terms of release.

In April, as Breitbart News reported, "high risk" sex offenders Luis Joel Ramirez, James Franklin Bowling, Rudy William Grajeda Magdaleno, Calvin Curtis Coleman, Kyle Albert Winton, Jose Adrian Oregel, and Mario Ernesto Sandoval were authorized for release by Court Commissioner Joseph Dane despite the opposition of Orange County District Attorney Todd Spitzer.

A Mercury News report this month reveals that six of those seven sex offenders have been rearrested after their release. Law enforcement officials said the sex offenders violated their terms of release:
Posted by: Fred || 05/20/2020 00:00 || Comments || Link || E-Mail|| [6475 views] Top|| File under:
-Short Attention Span Theater-
Illegal Aliens Jam Phone Lines as California Offers $500 Each in Coronavirus Relief
Not the Bee. The truth is stranger than fiction.


[Beitbart] The State of California is offering $500 each to illegal aliens as part of a $75 million coronavirus relief program — even as it asks federal taxpayers for help paying for its $54 billion deficit.

The program, which launched on Monday, saw phone lines jammed as "undocumented immigrants," who are ineligible for the federal aid provided thus far, called a state hotline.

The New York Times reported:

Within minutes after the phone lines opened, many people reported they could not get through, and by 10 a.m., an hour after it opened, many of the phone lines crashed.

The $75 million cash assistance program, awarded on a first-come first-served basis, was being conducted almost entirely by telephone to avoid hazardous in-person contacts.

The available funding will allow only about 150,000 immigrants to benefit, according to state officials.

The governor, Gavin Newsom, announced in mid-April that the state would provide $75 million in cash assistance to the 150,000 who are selected. Philanthropic organizations and private donors pledged an additional $50 million, for another 100,000 immigrants.

California Gov. Gavin Newsom told CNN's Jake Tapper on State of the Union on Sunday that the federal government has a "moral" and "ethical" obligation to fund ailing state and local governments. He added that Republicans who did not provide such funding would be short-changing "our heroes, our first responders, our police officers, and firefighters."

Notably, Newsom discussed "citizens," not "residents," in describing the beneficiaries of federal aid to the states: "We have an obligation, a moral, an ethical obligation to American citizens all across this country to help support cities, states and counties," he said.

Neither Newsom nor Tapper addressed the issue of California's "sanctuary" laws, which limit cooperation with federal immigration law enforcement. President Donald Trump has commented that he might make lifting "sanctuary" laws a condition of receiving federal aid.
Posted by: Abu Uluque || 05/20/2020 00:00 || Comments || Link || E-Mail|| [6482 views] Top|| File under:
Home Front: Politix
Supreme Court blocks House from Mueller grand jury material
Fishing expedition/Leakfest stopped...for now


[WRAL] The Supreme Court on Wednesday temporarily prevented the House of Representatives from obtaining secret grand jury testimony from special counsel Robert Mueller's Russia investigation.

The court's unsigned order keeps previously undisclosed details from the investigation of Russian interference in the 2016 election out of the hands of Democratic lawmakers at least until early summer. The court will decide then whether to extend its hold.

The federal appeals court in Washington ruled in March that the documents should be turned over because the House Judiciary Committee's need for the material in its investigation of President Donald Trump outweighed the Justice Department's interests in keeping the testimony secret.

Mueller's 448-page report, issued in April 2019, "stopped short" of reaching conclusions about Trump's conduct, including whether he obstructed justice, to avoid stepping on the House's impeachment power, the appeals court said.

The committee was able to persuasively argue that it needed access to the underlying grand jury material to make its own determinations about the president's actions, the court said.

The materials initially were sought last summer, but by the time the appeals court ruled in March, Trump had been impeached by the House and acquitted by the Senate.

The Justice Department said in its Supreme Court filings that the court's action was needed in part because the House hasn't given any indication it "urgently needs these materials for any ongoing impeachment investigation."

The House had opposed the delay on the grounds that its investigation of Trump was continuing, and that time is of the essence because of the approaching election. The current session of the House will end Jan. 3, and lawmakers elected in November will take their seats.

The committee investigation "continues today and has further developed in light of recent events," the House told the justices, citing the "possible exercise of improper political influence" on decisions to seek a shorter prison term for Trump confidant Roger Stone and end the prosecution of former national security adviser Michael Flynn, despite his two guilty pleas.

The case is one of several ongoing court disputes between the Trump administration and Congress.

The Supreme Court heard arguments last week over whether Trump's accountants and banks must turn over financial records to House committees. The administration is not a party to the case, but is backing the president.

The appeals court also is weighing whether former White House counsel Don McGahn must appear before the committee to answer questions related to the Mueller investigation. And the Justice Department has said it will ask the Supreme Court to step in and kill a lawsuit alleging that Trump is illegally profiting off the presidency through his luxury Washington hotel.

Mueller's report detailed multiple interactions between the 2016 Trump campaign and Russia, and examined several episodes involving the president for potential obstruction of justice. Mueller said his team did not find sufficient evidence to establish a criminal conspiracy between the campaign and the Kremlin to tip the election, though pointedly noted that he could not exonerate the president for obstruction.

Portions of the report were blacked out, including grand jury testimony and material that Mueller said could harm ongoing investigations or infringe on the privacy of third parties.

Grand jury testimony is typically treated as secret, in part to protect the privacy of people who are not charged or are considered peripheral to a criminal investigation. But several exceptions allow for the material to be turned over, including if it is in connection with a judicial proceeding.

Lower courts agreed with lawmakers that impeachment is considered a judicial proceeding, rejecting Justice Department arguments to the contrary.
Posted by: Frank G || 05/20/2020 17:12 || Comments || Link || E-Mail|| [6478 views] Top|| File under:
Flynn attorney files emergency appeal to shut down Judge Sullivan's orders, boot him from case
[FoxNews] Michael Flynn's attorney Sidney Powell on Tuesday filed an emergency writ of mandamus to the D.C. Circuit Court of Appeals seeking the immediate removal of Judge Emmet Sullivan from the case -- and saying that under appellate precedent set by the "Fokker Services" case, Sullivan or his replacement must dismiss the prosecution, as the Justice Department has requested.

Writs of mandamus are extraordinary remedies, which are appropriate when there has been a "usurpation of judicial power" that is "clear and indisputable" -- and, Powell argued, Sullivan's behavior fits the bill. Powell pointed in particular to Sullivan's bizarre suggestion in December 2018 that Flynn had "sold out his country" and could have been prosecuted for "treason," as well as Sullivan's misstatements on the facts of the case.

Powell also demanded the appellate court vacate Sullivan's order appointing an "amicus curiae," or "friend of the court," to argue in favor of preserving Flynn's guilty plea on one count of making false statements to the FBI during an unusual January 24, 2017 White House interview. Oral arguments are set for July 16.

The amicus appointed by Sullivan, retired federal judge John Gleeson, has openly criticized the Trump administration's handling of Flynn's case, raising concerns that he was selected to improperly bolster Sullivan's efforts to keep the Flynn case alive even though both the government and defendant want it dismissed. (In 2013, Gleeson himself held that "the government has near-absolute power under [the Federal Rules of Criminal Procedure] to extinguish a case that it has brought" -- but he has since apparently changed his opinion.)
Posted by: g(r)omgoru || 05/20/2020 01:52 || Comments || Link || E-Mail|| [6525 views] Top|| File under:
Katie Hill Warns GOP Flipping Her Old Seat Is 'No Coincidence': 'F**king Devastating'
[BREITBART] Former

Caliphornia, an impregnable bastion of the Democratic Party,

Rep. Katie Nice Boobies! Hill

...Dem representative from California who ran as a bisexual, resigned from Congress when nude pictures of her came to light, along with information that she was being bisexual with one of her aides. Katie appears to be unacquainted with the word shame...
(D-CA) said she cried for days over Republicans flipping her old seat and said while she takes responsibility for her actions, the GOP win is "no coincidence."

Republican Mike Garcia (R) successfully flipped California's 25th Congressional District, becoming the first Republican in over two decades to do so. He defeated his Democrat opponent Christy Smith by nearly ten percentage points.

Katie Hill, the #MeThree Democrat who stepped down from her seat last year after

a kaboom

of scandal, reacted to the loss of what was once her blue district, calling it "pretty fucking devastating" and admitting that she went offline and "cried for a few days."

However,


it's easy to be generous with someone else's money...


Hill also expressed the view that the GOP win was "no coincidence."

"Let's be clear. My ex gave nonconsenual nude pics of me to the ppl who wanted this seat- people who were backing Garcia when he was my opponent," she said. "They gave those pics to the press. I resigned."

"I take full responsibility for my mistakes, but this Republican win is no coincidence," she concluded.


True. The voters repudiated you and your adventures in entirely too many people's pants. my dear, and also the party that supported you.
Posted by: Fred || 05/20/2020 00:00 || Comments || Link || E-Mail|| [6492 views] Top|| File under:
Michigan Voters to Receive Vote-by-Mail Application for Upcoming Elections
[BREITBART] Michigan Secretary of State Jocelyn Benson announced Tuesday that all Michigan voters will receive an application to vote by mail for the upcoming August and November elections, citing possible health concerns stemming from the Chinese coronavirus (aka COVID19 or Chinese Plague)
...the twenty first century equivalent of bubonic plague, only instead of killing off a third of the population of Europe it kills 3.4 percent of those who notice they have it. It seems to be fond of the elderly, especially Iranian politicians and holy men...
pandemic.

"By mailing applications, we have ensured that no Michigander has to choose between their health and their right to vote," Benson said in a statement. "Voting by mail is easy, convenient, safe, and secure, and every voter in Michigan has the right to do it."

"We appreciate that some clerks are proactively protecting public health by mailing applications to all their registered voters, and we are fulfilling our responsibility to provide all voters equal access," the Michigan official continued. "We know from the elections that took place this month that during the pandemic Michiganders want to safely vote."

The Michigan Department of State's Bureau of Elections will send voters a letter containing instructions on how to vote via mail and require applicants to mail back a signed application. Conversely, voters can email a photo of their signature to a local election clerk.

"The vast majority of voters across the political spectrum want the option to vote by mail," added Benson. "Mailing applications to all registered voters is one of the ways that we are ensuring Michigan's elections will continue to be safe, accurate, and secure."

Currently, approximately 1.3 million Michigan voters out of the state's 7.7 million registered voters are on the permanent absent voter list.

In March, Michigan Gov. Gretchen Whitmer

...Her Excellency, the dictator of Michigan, 2020 Dem VP contender...
(D), who is under consideration to be former Vice President Joe Foreign Policy Whiz Kid Biden
...When the stock market crashed, Franklin Roosevelt got on the television and didn't just talk about the princes of greed. He said, 'Look, here's what happened.'...
's running mate, expanded absentee voting by allowing the state mail ballot applications to every voter in around 50 jurisdictions.

Earlier May,

Caliphornia, an impregnable bastion of the Democratic Party,

Gov. Gavin Newsom (D) signed an executive order permitting all registered voters in the state to vote by mail in the upcoming presidential election, also citing health concerns from the coronavirus pandemic.

Trump campaign communications director Tim Murtaugh slammed Newsom's decision, calling it a "thinly-veiled political tactic" to "undermine" election security.
Thousands of absentee ballots in Wisconsin weren't counted because of mailing problems and tech glitches

Nearly 2,700 absentee ballots in Milwaukee were not sent and about 1,600 in the Fox Valley were not processed because of computer glitches and mailing problems, according to the most comprehensive account yet of what went wrong in the April 7 election.

In Milwaukee, 2,693 voters were not sent absentee ballots after technical issues marred their production on March 22 and March 23, according to a report by the Wisconsin Elections Commission.

The election for a seat on the state Supreme Court, the presidential primary and a host of local offices, put a global spotlight on Wisconsin for holding an election in the middle of the coronavirus pandemic.

A separate problem emerged when about 1,600 ballots for the Appleton and Oshkosh areas were found at a mail processing center the day after the election. It was not clear in the report if the ballots were on their way to voters or on their way back to clerks when they were found. Either way, they were discovered too late to be counted.

As officials urged people to stay at home as much as possible to avoid the spread of the coronavirus, voters turned to absentee ballots in unprecedented numbers. Often, clerks could not keep up with demand, the report notes.

The technical problems in Milwaukee occurred late on March 22 and carried into early March 23, when the Milwaukee officials attempted to print thousands of mailing labels for absentee ballots. The problem occurred because of "an extraordinary confluence of events" with technology, according to the report.

Milwaukee election workers used a state computer system to process an unusually large number of ballot requests at once, which took hours to generate, according to the report. At the same time, state tech workers — unaware of what Milwaukee workers were doing — restarted their servers to address an unrelated issue.

The system processed the ballots it was supposed to but later indicated that 2,693 additional absentee ballot requests had been processed even though they had not, according to Neil Albrecht, the executive director of the Milwaukee Election Commission. The problem was not figured out until after the election.

"It wasn't our error," Albrecht said. "There was no way for us to identify the error when it occurred."

Restarting the servers did not affect sending ballots in other parts of the state, according to the report.

The day after the election, the Elections Commission received a call from an election mail coordinator in the Chicago office of the U.S. Postal Service who said three tubs of absentee ballots for the Appleton and Oshkosh area had been found. Later, the postal service said the tubs contained about 1,600 ballots.

According to the report, a large number of absentee ballots generated for voters in Oshkosh on March 24 were never returned. The report concludes those ballots faced mailing problems or mailing labels were never applied to the ballot envelopes.

In another issue that has been previously reported, the post office repeatedly returned absentee ballots to Fox Point Village Hall that had never been delivered to voters. The report could not determine how many ballots were affected, but noted 150 or more undelivered ballots were returned to the village on election day.
Posted by: Fred || 05/20/2020 00:00 || Comments || Link || E-Mail|| [6516 views] Top|| File under:
Joe Biden finally makes up nickname for Trump: 'President Tweety'
[NYPOST] Presumptive Democratic nominee Joe Foreign Policy Whiz Kid Biden

...When the stock market crashed, Franklin Roosevelt got on the television and didn't just talk about the princes of greed. He said, 'Look, here's what happened.'...
has finally unveiled his moniker for 2020 rival President Trump, saying he calls his general election opponent "President Tweety."

Biden revealed the nickname Monday while speaking to the Asian American and Pacific Islanders Victory Fund, remarking, "Trump is out there tweeting again this morning. I call him 'President Tweety.'"

The ex-VP made the comment when talking about what he thought the president should be focused on as opposed to spending his time on Twitter.

Speaking about Trump's vocal desire to reopen the country, Biden asked, "How are we supposed to do that if you're sitting on the money small businesses need? Stop tweeting about it, get the money out to Main Street."


Posted by: Fred || 05/20/2020 00:00 || Comments || Link || E-Mail|| [6567 views] Top|| File under:
Oregon Gov. Decrees Residents in Closed Counties Cannot Shop in Open Counties
This BITCH needs to go down


[PJ] Oregon Governor Kate Brown (D-Portland) said that residents of counties that have yet to reopen may not travel to open counties to get haircuts or dine in restaurants.

In an article that highlighted the confusing and often contradictory nature of Brown's lockdown orders due to the Wuhan coronavirus pandemic, The Oregonian reported:


Can I leave the Portland area to get a haircut in another county or visit the beach?

The governor said Thursday the answer is no, although it doesn't appear she plans to enforce that.

Brown asked Portland-area residents to hold tight and resist the urge to drive to another county to get a haircut, dine out at a restaurant or visit a tourist sites.

"I know this is really hard," Brown said. "I know many of us are really wanting to get our hair done, get our haircut, whatever you need to do, but we are asking folks in the metro area to be thoughtful of their fellow Oregonians and to stay home and limit their travel to essential need. ... We obviously don't want to overwhelm the rest of Oregon by traveling outside the metro area."

Brown also said police won't be stopping Portlanders who are heading out for a visit to the coast, but she asked that metro area residents respect her direction, which is meant to lessen the spread of COVID-19.

Of course, Brown's lockdown orders have confused Oregonians since they began. It turns out that many retail outlets shut down when they didn't have to do so.

As we approach the tail end of the pandemic, and as Oregon has consistently ranked in the bottom five states in terms of infections and deaths, Brown's scattershot approach to the virus has raised more questions than answers.
Posted by: Frank G || 05/20/2020 00:00 || Comments || Link || E-Mail|| [6540 views] Top|| File under: Tin Hat Dictators, Presidents for Life, & Kleptocrats
Who's in the News
45
[untagged]
7
Taliban
5
Govt of Iran
4
Sublime Porte
4
Arab Spring
3
Hezbollah
2
Palestinian Authority
2
Islamic State
2
Commies
1
Tin Hat Dictators, Presidents for Life, & Kleptocrats
1
al-Qaeda
1
Baloch Liberation Army
1
Govt of Iran Proxies
1
Govt of Pakistain Proxies
1
Govt of Syria
1
Hamas
Bookmark
E-Mail Me
The Classics
The O Club
Rantburg Store
The Bloids
The Never-ending Story
Thugburg
Gulf War I
The Way We Were
Bio
Merry-Go-Blog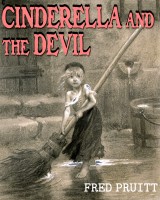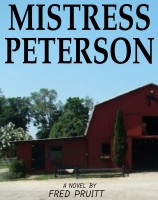 On Sale now!


A multi-volume chronology and reference guide set detailing three years of the Mexican Drug War between 2010 and 2012.

Rantburg.com and borderlandbeat.com correspondent and author Chris Covert presents his first non-fiction work detailing the drug and gang related violence in Mexico.

Chris gives us Mexican press dispatches of drug and gang war violence over three years, presented in a multi volume set intended to chronicle the death, violence and mayhem which has dominated Mexico for six years.
Click here for more information


Meet the Mods
In no particular order...


Steve White
Seafarious
Pappy
lotp
Scooter McGruder
john frum
tu3031
badanov
sherry
ryuge
GolfBravoUSMC
Bright Pebbles
trailing wife
Gloria
Fred
Besoeker
Glenmore
Frank G
3dc
Skidmark
Alaska Paul



Better than the average link...



Rantburg was assembled from recycled algorithms in the United States of America. No trees were destroyed in the production of this weblog. We did hurt some, though. Sorry.
44.192.254.246

Help keep the Burg running! Paypal: