-Lurid Crime Tales-
Bombshell: Court Rules Hillary MUST Answer Additional Questions About Her Email Scandal Under Oath
[Townhall] U.S. District Court Judge Emmet G. Sullivan ruled on Thursday that former Secretary of State Hillary Clinton has 30 days to answer additional questions about her email scandal. The decision comes after Judicial Watch filed a lawsuit to obtain additional information from Clinton and Director of Information Resource Management of the Executive Secretariat John Bentel. The watchdog group also wanted top Clinton aides and State Department officials, including Huma Abedin and Cheryl Mills', deposition videos made public.

The lawsuit was part of a broader Freedom of Information Act (FOIA) lawsuit that came about in October 2016 when Clinton refused to answer several of Judicial Watch's questions, saying she "does not recall."

After a lengthy hearing, Clinton was told she must answer these two questions:

1. Describe the creation of the clintonemail.com system, including who decided to create the system, the date it was decided to create the system, why it was created, who set it up, and when it became operational.
Posted by: Besoeker || 11/20/2018 02:45 || Comments || Link || E-Mail|| [6501 views] Top|| File under:
-Short Attention Span Theater-
CNN says White House preparing to eject reporter Jim Acosta again
[DAWN] CNN said on Monday it asked for a new emergency hearing to allow its

news hound

Jim Acosta to remain at the White House, saying officials are threatening to again revoke his press pass.

The statement from the cable news channel came just three days after a federal judge ordered the White House to allow Acosta's return citing a lack of "due process" ‐ without ruling on CNN's argument that the ejection violated constitutional free press guarantees.

CNN said it received a letter on Friday, hours after the judge's ruling, indicating the White House planned to revoke Acosta's press pass again after the 14-day temporary restraining order expires.

"The White House is continuing to violate the First and Fifth Amendments of the constitution," the network said in a statement on Sunday.

"These actions threaten all journalists and news organizations. Jim Acosta and CNN will continue to report the news about the White House and the president."


Posted by: Fred || 11/20/2018 00:00 || Comments || Link || E-Mail|| [6485 views] Top|| File under:
Home Front: Politix
Ocasio-Cortez pushes for a leftist revolt in the Democratic Party
h/t Instapundit


New York Rep.-elect Alexandria Ocasio-Cortez backs calls from fellow progressives to mount primary campaigns against moderate Democrats whose politics they believe are to the right of their constituents'.

"Long story short, I need you to run for office," Ocasio-Cortez said on a video conference call hosted by the leftist Justice Democrats, as the group launched a campaign dubbed #OurTime, Politico reported.

Justice Democrats backed Ocasio-Cortez's primary campaign against incumbent Rep. Joe Crowley, the powerful Queens Democratic Party boss whose loss sent shock waves through the party's centrist wing.

While it is unusual for a freshman lawmaker-in-waiting to openly challenge her party's incumbents, Ocasio-Cortez's call to action was reminiscent of Tea Party challenges to centrist Republicans, when GOP stalwarts like ex-Majority Leader Eric Cantor of Virginia faced primary challenges from the right.
Posted by: g(r)omgoru || 11/20/2018 05:49 || Comments || Link || E-Mail|| [6506 views] Top|| File under:
Senate Democrats sue over Trump's Whitaker appointment
[Al Jazeera] Three Democratic senators filed a lawsuit on Monday accusing Donald Trump


...New York real estate developer, described by Dems as illiterate, racist, misogynistic, and what ever other unpleasant descriptions they can think of, elected by the rest of us as 45th President of the United States...


of illegally appointing Matthew Whitaker as acting attorney general, saying the president violated the US Constitution and denied the Senate its right to approve the nomination.

The lawsuit, filed in the US District Court for the District of Columbia by Senators Richard Blumenthal, Sheldon Whitehouse and Senator Mazie Hirono, is the most high-profile litigation so far to be brought challenging Whitaker's appointment.

"Americans prize a system of checks and balances, which President Trump's dictatorial appointment betrays," Blumenthal said in a statement.

Whitaker took over supervision of Special Counsel Robert Mueller's investigation of Russia's role in the 2016 US election after Trump appointed him on November 7 as the chief US law enforcement official to replace Jeff Sessions, who the president removed.

Sessions had recused himself from the probe, handing the responsibility to Deputy Attorney General Rod Rosenstein, who was confirmed by the Senate.

Whitaker in the past criticised the scope of Mueller's probe and brought up the possibility of undermining it by slashing the special counsel's funding.

The attorney general of Maryland last week brought a similar legal challenge, saying Trump violated the so-called Appointments Clause of the US Constitution because the job of attorney general is a "principal officer" who must be appointed by the president and confirmed by the Senate. A hearing on Maryland's legal challenge is slated for December 19.


Posted by: Fred || 11/20/2018 00:00 || Comments || Link || E-Mail|| [6495 views] Top|| File under:
White House Correspondents' Dinner will have Ron Chernow instead of a comedian
[NYPOST] There'll be no comedy act at the next White House Correspondents' Dinner, with historian Ron Chernow booked as the featured speaker instead.

The last dinner created quite a ruckus when comedian Michelle Wolf went after White House press secretary Sarah Huckabee Sanders, who was seated near her on the rostrum.

"I actually really like Sarah. I think she's very resourceful. Like she burns facts, and then she uses that ash to create a perfect smoky eye. Like maybe she's born with it, maybe it's lies. It's probably lies," Wolf said at the time.

She went on to ask, "Like, what's an Uncle Tom, but for white women who disappoint other white women? Oh, I know, Ann Coulter."

Journalists and politicians in the audience were split on the appropriateness of Wolf's jokes. President Trump ‐ who's skipped the dinner twice ‐ labeled it an "embarrassment." He called Wolf "filthy" and said she "totally bombed."

The dinner is scheduled for April 27.

Chernow, whose Alexander Hamilton biography became the basis for the musical "Hamilton" and whose book "Grant" is being developed into a movie directed by Steven Spielberg and produced by Leonardo DiCaprio, is set to deliver a lecture on freedom of the press.

"As we celebrate the importance of a free and independent news media to the health of the republic, I look forward to hearing Ron place this unusual moment in the context of American history," White House Correspondents' Association president Olivier Knox said in a statement Monday.

"While I have never been mistaken for a stand-up comedian, I promise that my history lesson won't be dry," Chernow said.

The WHCA has reined in the dinner in the past.

In 2007, impersonator Rich Little was hired as the main act. The year before, comedian Stephen Colbert roasted President George W. Bush's administration with the president onstage, likening it to the Hindenburg disaster.
Posted by: Fred || 11/20/2018 00:00 || Comments || Link || E-Mail|| [6482 views] Top|| File under:
2020 Democratic Presidential Hopefuls Keep Distance From Israel Anti-Boycott Bill
[Jpost] A companion bill has proceeded in the House of Representatives.



A Pew Research Center poll conducted early this year found that 79% of Republicans sympathize more with Israel than Paleostinians in their historic struggle, compared with only 27% of Democrats.

A bipartisan bill combating the Boycott, Divestment and Sanctions (BDS) movement making its way through Congress


...the Jerusalem Post reporter meant the Senate, as the House bill is briefly addressed deeper in the article...

has earned the support of a majority of senators, save for a handful that share one thing in common: plans to run for the 2020 Democratic presidential nomination.

No senator who has expressed an interest in running for president this cycle ‐ Senators Kamala Harris of

Caliphornia, an impregnable bastion of the Democratic Party,

, Cory Booker of New Jersey, Elizabeth Fauxchahontas Warren

...Dem Senatrix from Massachussetts, who traces her noble lineage all the way back to Big Chief Spouting Bull. It has been alleged that she speaks with forked tongue but she denies that...
of Massachusetts, Bernie Sanders

...The only openly Socialist member of the U.S. Senate. Sanders was Representative-for-Life from Vermont until moving to the Senate for the rest of his life in 2006, assuming the seat vacated by Jim Jeffords. He ran for the 2016 nomination for president, to be cheated by Hillary, then went back to being a socialist...
of Vermont and Kirsten Gillibrand of New York ‐ has joined 57 of their colleagues to cosponsor the Israel Anti-Boycott Act.


Something to remember and remind your friends about in two years, though the candidate may well be Hillary Clinton, should she live so long...

The bill would shield Israel and Israeli businesses by criminally penalizing US persons seeking to participate in international boycotts of the state, and marks the most significant federal effort to legislate against the BDS movement to date. It follows on a model adopted by several US states, including New York, Texas, California and Florida, to prohibit discrimination on the basis of national origin.

Lawmakers drafted the legislation in 2017 as a response to a decision from the United Nations


...boodling on the grand scale...


Human Rights Council to "blacklist" companies operating in the Paleostinian territories, defined by that body as all territory beyond the pre-1967 war Green Line.

A companion bill has proceeded in the House of Representatives.

Over the summer, Democrats successfully pushed for edits in the spring to ensure free speech protections amid concerns from civil rights groups that the bill would infringe on the constitutional right to protest. Senators Ben Cardin of Maryland, a Democrat, and Rob Portman of Ohio, a Republican, accommodated several Democratic requests to broaden support for the bill.

But that has not been enough to earn cosponsorship from the most ambitious senators planning to run in a primary expected to be highly competitive and determined by the party's liberal base.

So far, only one senator widely expected to run has expressed a willingness to change course and throw his support behind the legislation.

"Initial concerns that this bill unintentionally infringed on individuals' First Amendment rights have now been addressed by changes agreed upon earlier this year, and I feel confident that those modifications safeguard Americans' constitutional right to free speech," Booker told Jewish Insider, a Washington-based newsletter, earlier this month. "I have long and staunchly opposed the BDS movement, and support this bill which will prevent international entities from imposing their will on US businesses with regards to their decisions, consistent with US law, to conduct commerce with our close ally Israel and its citizens."

Their tepid response to the legislation reflects a growing divide within the Democratic Party on Israel policy, reflected in the election of several House members hostile to the Jewish state in the 2018 midterm elections.

A Pew Research Center poll conducted early this year found that 79% of Republicans sympathize more with Israel than Paleostinians in their historic struggle, compared with only 27% of Democrats.
Posted by: trailing wife || 11/20/2018 00:00 || Comments || Link || E-Mail|| [6469 views] Top|| File under:
Linda Sarsour rapped for appearing to accuse US Jews of dual loyalty to Israel
[IsraelTimes] Political activist says attacks on congresswoman-elect Ilhan Omar come from those who 'choose their allegiance to Israel over their commitment to democracy and free speech'.

Activist Linda Sarsour appeared to criticize American Jews of a dual loyalty to Israel in a Facebook post calling for support for Congresswoman-elect Ilhan Omar, following a backlash over her announcement that she supports boycotting Israel.

Sarsour wrote in the post on Thursday that Omar is "being attacked for saying that she supports BDS (Boycott Divestment Sanctions) and the right for people to engage in constitutionally protected freedoms. This is not only coming from the right-wing but some folks who masquerade as progressives but always choose their allegiance to Israel over their commitment to democracy and free speech."

Sarsour, a leader of the Women's March who has come under fire for not disassociating herself or the movement from Nation of Islam leader Louis Farrakhan ‐ who has made anti-Semitic and bigoted statements for decades, most recently comparing Jews to termites ‐ also called for people to post messages of support to Omar on social media.

"You don't have to support BDS and have every right not to but we cannot stand by idly while a brave Black

Moslem

American woman is targeted for saying she will uphold the constitution of the United States of America as a member of the US Congress," Sarsour wrote.

In the comments section on the post in response to the criticism, Sarsour singled out the Anti-Defamation League. In an online petition in support of Omar, Sarsour wrote that she was alarmed by "organizations like the ADL using their platforms to attack a trailblazing Black

Moslem

woman in order to undermine advocacy for Paleostinian human rights


...which are usually open to widely divergent definitions...


The post raised the ire of the American Jewish Committee, which responded in a tweet: "Accusing Jews of dual loyalty is one of the oldest and most pernicious antisemitic tropes. No surprise to see it coming from @LSarsour. How long will progressive leaders continue to look the other way in the face of this hate?"
Posted by: trailing wife || 11/20/2018 00:00 || Comments || Link || E-Mail|| [6461 views] Top|| File under: Moslem Colonists
Government
Obama Appointed U.S. Judge blocks Trump asylum restrictions
[Reuters] SAN FRANCISCO - A U.S. judge on Monday temporarily blocked an order by President Donald Trump that barred asylum for immigrants who enter the country illegally from Mexico, the latest courtroom defeat for Trump on immigration policy.

U.S. District Judge Jon Tigar in San Francisco issued a temporary restraining order against the asylum rules. Tigar's order takes effect immediately, applies nationwide, and lasts until at least Dec. 19 when the judge scheduled a hearing to consider a more long-lasting injunction.

Representatives for the U.S. Department of Justice could not immediately be reached for comment.

Trump cited an overwhelmed immigration system for his recent proclamation that officials will only process asylum claims for migrants who present themselves at an official entry point. Civil rights groups sued, arguing that Trump's Nov. 9 order violated administrative and immigration law.
Posted by: Besoeker || 11/20/2018 02:59 || Comments || Link || E-Mail|| [6484 views] Top|| File under:
Questions grow about FBI vetting of Christopher Steele's Russia expertise (opens to video)
[The Hill] In February 2016, as Christopher Steele's Russia-related contacts with the Department of Justice (DOJ) and FBI were ramping up, the former British spy emailed some intelligence reports from his Orbis security company to a potential private-sector client.

The documents were labeled "Orbis Russian Leadership Reporting," and the cover email made a most provocative claim: Russian leader Vladimir Putin might be losing his grip on power.

"I also don't believe any Russian client or associate will admit to a Western business contact that PUTIN has been weakened or is on the way out, as the intel suggests, out of fear of being branded an oppositionist," Steele cautioned the recipient. "We shall see but I hope you find them informative/useful anyway."

As for the nature of the reports, Steele boasted in his Feb. 8, 2016, email, "All are sensitive source, of course, and need handling accordingly with anyone Russian or Ukrainian."

It is unclear whether Steele also shared those same reports with his handlers at the DOJ, the FBI or the State Department. At the time, he was in contact with the No. 4 Justice official, Bruce Ohr.

But more than two-and-a-half years later, Steele's intelligence seems debunked in retrospect.

Putin is firmly entrenched in power and, in the summer and fall of 2016, he pulled off one of his most daring feats against the Western world with his meddling in the U.S. presidential election.
Posted by: Besoeker || 11/20/2018 02:34 || Comments || Link || E-Mail|| [6462 views] Top|| File under:
Home Front: Culture Wars
Jewish man said accidentally attacked by left-wing protesters in Philadelphia
Video of deliberate headbutt of innocent bystander falsely identified as a 'Proud Boy', whatever that is, can be seen at the link.
Update as of the midnight rollover: It looks like Twitter pulled the video. God forbid there be actual evidence of leftwing brownshirts misbehaving.

[IsraelTimes] Man identified only as Zachary reportedly assaulted after being mistaken for a far-right 'Proud Boy' at dueling rallies

A Jewish man was attacked Saturday by left-wing protesters in Philadelphia who suspected him of being part of a small far-right rally, according to activists at the scene.

The man, identified only as "Zachary" after asking that his name be withheld, had wandered across a tiny conservative rally of some 30 activists and a counter-protest of several hundred left-wing activists across a police cordon in Philadelphia's Independence Mall, site of the city's iconic Liberty Bell and outside the building where the American Declaration of Independence was signed.

The far-right rally, dubbed the "We the People" gathering, was organized by the Proud Boys activist group. The rally was smaller than expected. As one counter-protester, New Yorker Michael Bartolone, who had traveled to Philadelphia to take part in the counter-protest, complained to the Washington Post, "I kind of wonder if they were just screwing with us, that they made some event to get other people to waste their day."


What kind of idiot does that make you and your friends, Mr, Bartolone?

But despite the low numbers, tensions were high between the groups, and hundreds of

coppers

were deployed to separate the sides.

According to local news outlet Billy Penn, it was in the middle of that tense standoff that 34-year-old Jewish resident Zachary was mistakenly identified by some counter-protesters as a Proud Boy, and was attacked by several people who were present.

"In numerous videos...[Zachary] can be seen shielding his face with his jacket as he tried to flee Independence Mall early this afternoon after being labelled a Nazi and a Proud Boy," Billy Penn reported.

The site quoted the Jewish man, a self-identified pacifist and organic produce salesman, as saying, "I was just an observer."

When he approached an activist apparently filming him, Zachary said, "People surrounded me, then bam-bam-bam, I was pushed, punched, swarmed. I just threw my jacket up over my face ‐ one as protection and two, I don't want any more people to think I'm a Nazi! Then I look up and all I see is news cameras. The cops basically abandoned me. I'm looking for any car to jump into, and they're asking, 'How do we know you're a Jew?'"

Zachary eventually managed to get into a cab, Billy Penn reported, but not before one counter-protester head-butted him in an assault caught on camera. The assailant was one of four counter-protesters jugged
Yez got nuttin' on me, coppers! Nuttin'!
by police in an otherwise nonviolent standoff.

In an apparent reference to the attack, Boston resident Gregg Housh told the Washington Post, "I've only seen one guy get punched so far today. That's because one of the alt-right guys got out of their pen and walked around to the other side, walked right into the middle and starting yelling Trump stuff at them."


Billy Penn identifies the assailant as Domenick Regalbuto and retails uninteresting lefty protester claims of non-violent innocence, adding:

Left-wing organizers in Philadelphia with knowledge of the attack have started a crowdfunding campaign to help the victim, they said.

Ezra, an organizer with The Fellow Worker Gritty Coalition who declined to give a last name, said the attacker ‐ who can be seen on video headbutting Zachary ‐ is not part of their group nor any other organizing group. It was their group that started the GoFundMe, they said.

Four people were tossed in the calaboose
... anything you say can and will be used against you, whether you say it or not...
throughout the day, police officials said.

Regalbuto was arrested after the incident and charged with misdemeanor disorderly conduct, he said. He was released hours later.

Reached for comment shortly after the gathering dispersed, Ezra and other left-wing organizers in Philadelphia who claimed knowledge of the attackers vowed to start a crowdfunding campaign for Zachary "to support them in their recovery and in a show of unified solidarity against fascism

...a political system developed in Italy, symbolized by the Roman fasces -- thin reeds, each flimsy in itself but unbreakable when bound into a bundle. Its distinguishing philosophical feature is the Corporate State. The word is nowadays thrown around by all sorts of people who have no idea what they're talking about...
," according to the campaign.

"Not everybody who assaulted this Jewish man are people who we support," Ezra added. "As a community, we are raising money to help the person who was attacked ‐ because obviously they're not a Proud Boy. We want to support anybody who isn't associated with right-wing activities. As a group of left-wing organizers, there many of us who are Jewish and we support those people in our community."


That's all very well, Ezra dear, but given that Zachary's real name and contact information are unknown, how do you plan to get the vast sums you raise to him?
Posted by: trailing wife || 11/20/2018 00:00 || Comments || Link || E-Mail|| [6474 views] Top|| File under:
Who's in the News
27
[untagged]
4
Islamic State
4
Govt of Pakistan
3
Hamas
2
Taliban
2
Govt of Saudi Arabia
2
Hezbollah
2
Houthis
2
Moslem Colonists
1
Govt of Iran
1
al-Qaeda in the Indian Subcontinent
1
Govt of Syria
1
Narcos
1
Sublime Porte
Bookmark
E-Mail Me
The Classics
The O Club
Rantburg Store
The Bloids
The Never-ending Story
Thugburg
Gulf War I
The Way We Were
Bio
Merry-Go-Blog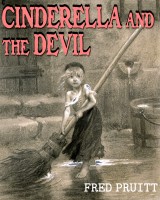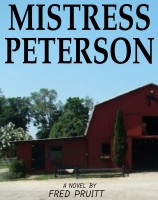 On Sale now!


A multi-volume chronology and reference guide set detailing three years of the Mexican Drug War between 2010 and 2012.

Rantburg.com and borderlandbeat.com correspondent and author Chris Covert presents his first non-fiction work detailing the drug and gang related violence in Mexico.

Chris gives us Mexican press dispatches of drug and gang war violence over three years, presented in a multi volume set intended to chronicle the death, violence and mayhem which has dominated Mexico for six years.
Click here for more information


Meet the Mods
In no particular order...


Steve White
Seafarious
Pappy
lotp
Scooter McGruder
john frum
tu3031
badanov
sherry
ryuge
GolfBravoUSMC
Bright Pebbles
trailing wife
Gloria
Fred
Besoeker
Glenmore
Frank G
3dc
Skidmark
Alaska Paul



Better than the average link...



Rantburg was assembled from recycled algorithms in the United States of America. No trees were destroyed in the production of this weblog. We did hurt some, though. Sorry.
3.236.52.68

Help keep the Burg running! Paypal: