-Signs, Portents, and the Weather-
City of Angeles hit by magnitude 4.3 earthquake
[MAIL] A small earthquake shook the greater Los Angeles metropolitan area Friday night, but there weren't any immediate reports of major damage or injuries.

The magnitude-4.3 quake struck shortly after 7:58 p.m. and was centered near Carson, about 21 miles (34 kilometers) southeast of downtown LA, according to preliminary information from the U.S. Geological Survey website.

Its depth was reported at about 9 miles (14 kilometers), the USGS reported.

Some people reported feeling a jolt ranging from a moment to several seconds across the area. It was felt in neighboring cities, including Santa Monica, Torrance and Beverly Hills.

There were reports of a fire breaking out at an oil refinery in Carson, but a Carson city official later explained that flames seen leaping into the sky were part of a 'controlled flaring.'
Posted by: Besoeker || 09/18/2021 04:14 || Comments || Link || E-Mail|| [353 views] Top|| File under:
-Land of the Free
American, Black, and Proud
[American Mind] I reject the terms of surrender offered by Jason D. Hill in his essay "Freedom From 'Blackness,'" recently published in The American Mind, in which he demands that blacks renounce their racial identity and "become a psychologically raceless people and open ourselves to the luminous potential of man and a new birth to the black individual as an individual."

I'm not renouncing a damned thing about my life and heritage in the United States. Professor Hill calls on black Americans to empty themselves of any human identification. He supposes this will make us pioneers of a new "planetary ethic." This proposal is religious in nature. He wants blacks to be the new man of the new creation promised in the Christian Bible, but he wants to arrive at that glorified humanity without the Second Coming of Christ. Hill sounds like Saint Paul: "There is neither Jew nor Greek, there is neither slave nor free, there is no male and female, for you are all one in Christ Jesus." Or, to look at it from another perspective, he wants to remake blacks in the image of Homo Sovieticus, starting over at Year One.

Hill presents a warped view of black history and then can't imagine why blacks embrace it. He pretends the only reason blacks coalesce around a "self hating form of identification" is a "fetishized history." But if Professor Hill weren't in such a rush to bring about the new Eden he might have examined the motivations of the actual black leaders who were trying to save a people from an overwhelming flood of hatred. Richard Allen, for instance—a prominent black leader in the late-eighteenth century and founder of the African Methodist Episcopal church—said what knits the cause of blacks, from the prosperous and educated to the poor and discarded, is the "bond of suffering and wrong."

Hill's polemic is also flawed for what it omits. Black Americans have no tribal affiliation. We're not Masai, Yoruba, or Zulu. We assume whatever political moniker is affixed to us—from Colored to Negro to African American—but we are Americans foremost. Certainly the rest of the world sees us as Americans. The black soldiers I know who served multiple tours in Iraq and Afghanistan can reliably report that when the bullets were flying on the battlefield the jihadis aiming the AK-47s their way certainly thought of them as American. Even wrongheaded and easily manipulated black athletes, from John Carlos and Tommie Smith to Colin Kaepernick, who took a stand against the flag did so because they wanted more of what they conceive to be America—not more of what they conceive of as being black.

American citizenship is our birthright. It rightly offends us when we think it is being denied. Throw away our particular American blackness and you throw away what makes us exceptional. It is odd that Professor Hill made no mention of the very real amor patria black Americans possess. Why not? Has he internalized the racist belief that blacks can never be fully American? Is he projecting his own black self-hatred onto the distant, dumb blacks he psychoanalyzes in his piece? That's an uncharitable reading, but one worth considering because Hill wouldn't be the first black in an elite position to look out in despair at the condition of his people and consider them too hopeless to continue as constituted and too embarrassing to be counted as the civil equals of white Americans.
Posted by: Besoeker || 09/18/2021 04:03 || Comments || Link || E-Mail|| [148 views] Top|| File under:
Caucasus/Russia/Central Asia
Armenia on the verge of a new war
Direct Translation via Google Translate. Edited.


By Artashes Geghamyan

September 16, 2021 , 13:19 - REGNUM

This long form piece can be found in its entirety here
Posted by: badanov || 09/18/2021 00:00 || Comments || Link || E-Mail|| [175 views] Top|| File under:
CSTO summit: what was agreed on
Direct Translation via Google Translate. Edited.


By Elena Panina

[REGNUM] On September 16 this year, a session of the Council of the Collective Security Treaty Organization was held in Dushanbe under the chairmanship of President of Tajikistan Emomali Rahmon. As expected, it came out difficult.

The internal political crisis in Afghanistan, including the one caused by the flight of the United States, fundamentally changed the conditions for the further existence of the CSTO. For the first time in two decades, the participants were required to fulfill their obligations and adhere to the principles underlying the very concept of collective security.

The fact that the overwhelming majority of the session was held in a closed regime for journalists indicates the magnitude of the difficulties and discrepancies that have arisen. However, judging by the well-known results, it was still possible to overcome a significant part of the disagreements.

As a result of the work, the parties signed 14 final documents, of which at least six indicate the deepening of integration and the gradual transfer of the CSTO from a purely political to a collective defensive status.

Although it is too early to talk about complete success, however:

- an agreement on joint material, technical and medical support of the collective forces of the CSTO.
- a plan for equipping them with modern weapons, military and special equipment, special means.
- decision on the scheme of a secure multiservice communication network of the CSTO.
- the decision on the chief of the Joint Staff.
- decision on the composition of military contingents and the formation of special forces of the Collective Rapid Reaction Forces
point to the gradual creation of real military instruments of a collective nature and the structure of their practical use. What can be considered an undoubted success on the way to modernizing the mechanism of the Organization.

In addition, two other fundamental points should be considered positive.

First, the parties agreed on the need for collective participation in the solution of the task of strengthening the Tajik-Afghan border, which has a length of 1,344 km and in many sections passes through hard-to-reach mountainous terrain.

However, so far this agreement is of the most general nature. Tajikistan introduced a certain package of proposals, formalized in the form of a draft Interstate Target Program, which the other participants agreed to "consider and accept as quickly as possible."

Secondly, the CSTO members approved a plan for holding a series of military exercises of the Collective Forces in Tajikistan: Search-2021, Echelon-2021, Interaction-2021 and Cobalt-2021, organized according to a single operational concept.

The first of which is scheduled for October. Although the amount of forces and means involved for its implementation is still unknown, but it is unlikely to be very large. Nevertheless, this will already serve as a significant help in strengthening the security of the Tajik border with Afghanistan.

And most importantly, at the last session it was possible to come up with a mechanism for integrating the CSTO into the UN international security system.

A Protocol on Amendments to the Agreement on Peacekeeping Activities of the Collective Security Treaty Organization of October 6, 2007 was signed. These changes provide for the possibility of using the CSTO Peacekeeping Forces in peacekeeping operations under the auspices of the UN through the "coordinating CSTO member state."

Translated into Russian, this opens the CSTO the opportunity to form collective peacekeeping forces not only on behalf of a regional state (and the CSTO is primarily a regional treaty), but also on behalf of the United Nations. Thus, the channel of Western intervention in the Central Asian region is cut off, allegedly on behalf of "the entire international community."

Summarizing the above, the CSTO summit that took place can be considered generally successful. However, much remains to be done to transform the Organization into a truly effective collective defense mechanism.

Elena Panina is Director of the RUSSTRAT Institute


Posted by: badanov || 09/18/2021 00:00 || Comments || Link || E-Mail|| [93 views] Top|| File under:
Home Front: Politix
Biden's IRS Looking For Money
[NewsNationNow] Proposal to close 'tax gap' could give IRS more information about your bank account

Many financial institutions this week, have been warning their customers of a New IRS Account Tracking Proposal.

On the surface it looks like a hunt by Congress for Tax and Spend money. But when reading it deeper, it seems clear, it would allow the IRS to lower the account tracking threshold to $600 and also wants to collect"transaction activities".

Using the adage "Give the Fed's and Inch, they'll take a Mile".

So should we be worrying?



Posted by: NN2N1 || 09/18/2021 06:15 || Comments || Link || E-Mail|| [279 views] Top|| File under:
I respected Mark Milley ⁠‐ but he has damaged our democracy
[NY Post] By Lt. Gen. (ret) Keith Kellogg
Commenting on the recent events by the chairman of the Joint Chiefs of Staff is not easy for me. For much of his career, Mark Milley served with distinction and honor. I worked hand-in-hand with him during my four years in the White House and I'd like to think we built a rapport based on mutual respect. It is hard to separate that man from the one who has emerged these last months, alongside the alleged actions he has not denied.

Civilian control of the military is enshrined in our Constitution. Article 2, Section 2 is extraordinarily clear — a civilian leader, the elected president, is commander in chief. His senior advisers provide input toward decisions involving use of force and the role of the chairman of the Joint Chiefs of Staff is to provide his best military advice. He is an advisor who executes the commander in chief's commands, not the other way around.

Any action on the part of the chairman of the Joint Chiefs that gives the impression that he has traveled outside his lane, however slight, should be met with swift and severe recourse. This is not political; this is about the preservation of our democracy.


Resign or be fired. Either way, credibility, honor, and trust is GONE


Unfortunately, recent comments by many in the media, including retired military officials, appear to undermine that hard truth. They are trying to give Gen. Milley a pass, not because they believe this departure from norms is a good thing for our republic, but because they will support anything that portrays former President Donald Trump in a poor light. Such politicization of the responsibilities of the chairman and his critical role does this nation a disservice.

In my lifetime, I have seen military officials removed for overstepping their responsibilities. In fact, I've seen officers removed for things that bordered on the silly. The allegations against Milley are anything but.

Unauthorized military discussions with a growing adversary about potential action sends a negative signal to an enemy. It conveys confusion, weakness, and calls into question our ability to control our military forces. It also implies that the military, in fact, calls the shots — not the commander in chief. Any undermining of the civilian control of the military is problematic; this was dangerous.

Moreover, this call was made in the aftermath of a contentious election in the midst of a debilitating pandemic caused and perpetuated by the same country on the other end of the phone. In diplomatic relations, what's not said often carries as much weight as what is. Milley's alleged call communicated ­disarray.

Nothing was further from the truth. I was the longest serving senior national security official in the Trump White House. I was confident then, and confident now, that Trump was a commander in chief that we needed and served us well in multiple crises. You need only look at the fall of Kabul, the disastrous withdrawal from Afghanistan and our failure to coordinate with our allies, the tragic drone strikes that killed seven children rather than an ISIS-K member, and the French withdrawing their ambassador to see how far we've fallen. Peace through strength is more than just a catchphrase.

The Biden administration needs to hit the reset button in more ways than one. President Biden may have confidence in his chairman of the Joint Chiefs of Staff, but the American public no longer does.

Keith Kellogg is a retired Army lieutenant general who was an assistant to the president and national security adviser to President Donald Trump and Vice President Mike Pence. He is currently co-chairman for American Security at the America First Policy Institute.
Posted by: Frank G || 09/18/2021 06:47 || Comments || Link || E-Mail|| [324 views] Top|| File under: Tin Hat Dictators, Presidents for Life, & Kleptocrats
Deep State, Deep Trouble
[American Mind] Revelations from a new book, Peril, by Bob Woodward and Rob Costa, reveal just how deep the spiritual rot in the military goes. In the days after the January 6 protest, General Mark Milley, Chairman of the Joint Chiefs of Staff, promised, in the event of a war, to give aid and comfort to China. According to the Washington Post, after the Capitol protest, Milley sent secret communiques to the head of the People's Liberation Army, promising that "If we're going to attack, I'm going to call you ahead of time. It's not going to be a surprise."

In a decent country such a brazen act of collusion with a foreign power by one of the most prominent leaders of the armed forces would be met with immediate and unrelenting backlash. Instead, this betrayer of the Constitution and the principle of civilian leadership of the military is a liberal darling. At the inauguration, Joe Biden thanked Milley for undermining President Trump in the final weeks of his presidency.

Milley, before reaching out to China, sat down with the service's top officers and demanded from them what amounted to an oath—none of them would launch a nuclear weapon without his approval. The Chairman of the Joint Chiefs of Staff went behind the President's back to secure control over the nation's most important weapons.

Our generals are losers abroad, and grifters at home. They parrot MSNBC talking points on Twitter and grovel before Fauci. This is bad enough. But Milley's actions show that America's top military officers have reached another level of delusion. They fancy themselves a new praetorian guard to protect the nation—as construed by elite editorial boards—from the people's elected representatives.
Posted by: Besoeker || 09/18/2021 04:01 || Comments || Link || E-Mail|| [233 views] Top|| File under:
Science & Technology
Biden Adm Goes to War Against Innocent American Boys
[RevolverNews] Conservatives often characterize modern America as a "nanny state," but the implications of this label are rarely explored. It's not just about having a government that passes unnecessary regulations. The Nanny state is more fundamentally about having a government that is feminized at all levels. The past year and a half of Covid-19 tyranny are the apotheosis of the feminized nanny state.

Worrying about safety is an innately feminine trait, and not always a bad one: Women, being weaker, must avoid dangerous men, and mothers must protect children. When adopted as a top national priority, the obsession with "safety" is stifling, destructive, and in fact suicidal to a thriving civilization. Curtis Yarvin famously labeled America's collection of ruling institutions "The Cathedral," but he might have been more accurate if he called it "The Nursery."


Posted by: The Walking Unvaxed || 09/18/2021 09:14 || Comments || Link || E-Mail|| [222 views] Top|| File under:
Syria-Lebanon-Iran
The Country Where the Banks Ran Out of Money
[ENGLISH.AAWSAT] After 13 months of foundering under caretaker prime ministers, Leb

...an Iranian colony situated on the eastern Mediterranean, conveniently adjacent to Israel. Formerly inhabited by hardy Phoenecian traders, its official language is now Arabic, with the usual unpleasant side effects. The Leb civil war, between 1975 and 1990, lasted a little over 145 years and produced 120,000 fatalities. The average length of a ceasefire was measured in seconds. The Lebs maintain a precarious sectarian balance among Shiites, Sunnis, and about a dozeen flavors of Christians. It is the home of Hezbollah, which periodically starts a war with the Zionist Entity, gets Beirut pounded to rubble, and then declares victory and has a parade. The Lebs have the curious habit of periodically murdering their heads of state or prime ministers, a practice dating back to the heady human sacrifice days of Baal Moloch. In 2020 Hezbollahblew up a considerable portion of Beirut and many of its inhabitants when its ammonium nitrate faci8lity exploded. They blamed it on... somebody else. It wasn't them though. Trust them on that...
finally has a government.

That is very good news for a country suffering from the effects of economic collapse, political intransigence, financial malfeasance and the interference of foreign powers. And all that on top of the still mysterious port explosion last year that devastated the capital Beirut.
Continued on Page 49
Posted by: Fred || 09/18/2021 00:00 || Comments || Link || E-Mail|| [142 views] Top|| File under: Hezbollah
Terror Networks
War on Terror: Not a Bad Record
[ENGLISH.AAWSAT] Has the war on international terrorism been lost? Have the US and its allies dropped out of the war on terror that they declared two decades ago? These are some of the questions raised by commentators across the globe last week as the US marked the 20th anniversary of the 9/11 attacks. Many commentators answered both questions in the affirmative.

Yes, they said, terror groups are still operating in no fewer than 20 countries while start-up terror outfit have been able to carry out attacks in a number of Western countries including the United States. At the same time, the US has reduced its footprint in a number of countries that continue to shelter terrorist groups.

In some cases the "yes" answer came from professional America-bashers who miss no opportunity to portray the "

Great Satan™

" either as an earth-devouring monster or a wet mouse looking for shelter from a hailstorm of unpopularity.
Continued on Page 49
Posted by: Fred || 09/18/2021 00:00 || Comments || Link || E-Mail|| [110 views] Top|| File under:
Who's in the News
34
[untagged]
8
Taliban/IEA
4
Hezbollah
3
Commies
2
Govt of Iran
2
Govt of Pakistain Proxies
2
Tin Hat Dictators, Presidents for Life, & Kleptocrats
2
Islamic State
1
Moslem Colonists
1
Pak Taliban (TTP)
1
[untagged]
1
al-Qaeda
1
Antifa/BLM
1
Arab Spring
1
Devout Moslems
1
Govt of Iran Proxies
1
Govt of Syria
1
Hamas
Bookmark
E-Mail Me
The Classics
The O Club
Rantburg Store
The Bloids
The Never-ending Story
Thugburg
Gulf War I
The Way We Were
Bio
Merry-Go-Blog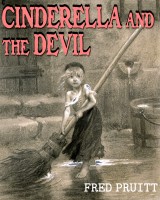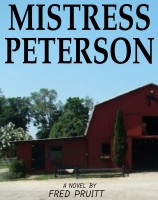 On Sale now!


A multi-volume chronology and reference guide set detailing three years of the Mexican Drug War between 2010 and 2012.

Rantburg.com and borderlandbeat.com correspondent and author Chris Covert presents his first non-fiction work detailing the drug and gang related violence in Mexico.

Chris gives us Mexican press dispatches of drug and gang war violence over three years, presented in a multi volume set intended to chronicle the death, violence and mayhem which has dominated Mexico for six years.
Click here for more information


Meet the Mods
In no particular order...


Steve White
Seafarious
Pappy
lotp
Scooter McGruder
john frum
tu3031
badanov
sherry
ryuge
GolfBravoUSMC
Bright Pebbles
trailing wife
Gloria
Fred
Besoeker
Glenmore
Frank G
3dc
Skidmark
Alaska Paul



Better than the average link...



Rantburg was assembled from recycled algorithms in the United States of America. No trees were destroyed in the production of this weblog. We did hurt some, though. Sorry.
3.233.217.106

Help keep the Burg running! Paypal: