-Signs, Portents, and the Weather-
Urban Outbreak 2019 Pandemic Response: Select Research & Game Findings
[USN Basketball College] This document is a summary of 16 key research and game findings focused specifically on the characteristics of civil-military response to a pandemic scenario. The numbered bullets below correspond to more detailed explanations of findings presented later in the document. While these findings are in no way definitive or complete, they are a sampling of relevant guidance based on research, gaming and expert opinion. It is our hope that these 16 findings will contribute to improving civilian and military effectiveness in humanitarian assistance and disaster response operations



Quick link found here.
Posted by: Besoeker || 04/09/2020 11:26 || Comments || Link || E-Mail|| [106 views] Top|| File under:
WHO Director General attacks Trump, tells him to stop politicizing coronavirus unless he wants more body bags…
[Right Scoop] The Director General for the World Health Organization attacked Trump today, telling him to stop politicizing the coronavirus unless he wants more body bags:

In short, Ghebreyesuson tells Trump that it's a waste of time to point fingers, that we all need to have solidarity or something.

Or as Nate Madden wrote, "Shorter this: "PEOPLE WILL DIE if you dare point out that we ran interference for the Chinese Communist Party's lies when people started dying""


Posted by: Besoeker || 04/09/2020 07:43 || Comments || Link || E-Mail|| [319 views] Top|| File under:
Coronavirus: The porous borders where the virus cannot be controlled
[BBC] As nations shut borders, a surge of people pouring unmonitored over international boundaries in a volatile and vulnerable part of the world has sparked warnings about the unchecked spread of the virus there.

In March, more than 150,000 Afghans spontaneously returned from Iran, one of the countries worst hit by the coronavirus - thousands more arrive daily.

Tens of thousands have also recently returned from Pakistan - among the worst affected countries in South Asia.

Officials are struggling to control this unprecedented movement across what have always been porous and often lawless borders.

So far, Afghanistan is not among countries severely hit by the virus, reporting 423 cases and 14 deaths, but this influx has raised fears of much higher transmission rates.

"With the numbers of likely infected people who have crossed the border, I expect the numbers of cases and deaths [in Afghanistan] to go up significantly," says Natasha Howard, associate professor of global health and conflict at the National University of Singapore.
Posted by: Besoeker || 04/09/2020 05:00 || Comments || Link || E-Mail|| [123 views] Top|| File under:
San Diego Officials Urge People to Avoid 'Experimental' Coronavirus Treatment
Not to be confused by the facts, the answer is in the clouds.


[RedState] During their daily coronavirus press conference Tuesday, San Diego County officials announced that there were 50 new cases and 12 deaths in the prior 24 hours, "the largest single day jump in fatalities to date."

Despite this, Dr. Wilma Wooten, the county public health officer, said they are not recommending the use of hydroxychloroquine, a white man's medication President Trump has mentioned numerous times during White House briefings and which a Democrat state representative from Michigan credits with saving her life.
Posted by: Besoeker || 04/09/2020 02:25 || Comments || Link || E-Mail|| [322 views] Top|| File under:
Pentagon Denies ABC News Report Military Intelligence Knew About Coronavirus in November
ABC News story found at this link

.

[Breitbart] The Pentagon late on Wednesday said an ABC News report that said a military intelligence unit wrote a report on the coronavirus in November is not accurate.

Col (Dr.) R. Shane Day, the director of the National Center for Medical Intelligence at the Defense Intelligence Agency, said in a statement that as a matter of practice, the NCMI does not comment publicly on specific intelligence matters. He said"

However, in the interest of transparency during this current public health crisis, we can confirm that media reporting about the existence/release of a National Center for Medical Intelligence Coronavirus-related product/assessment in November of 2019 is not correct. No such NCMI product exists.

A defense official added on background that the NCMI and the DIA spent considerable time over the last 24 hours examining every possible product that could have been identified as related to this topic and have found no such product.


All are now burn bagged and non-existent.


The exclusive ABC News report, published Wednesday morning, said the NCMI warned the military and the White House about the spread of the virus in China as far back as late November:
Posted by: Besoeker || 04/09/2020 01:30 || Comments || Link || E-Mail|| [252 views] Top|| File under:
3 Disinfectants You Can Use If You Can't Find Clorox Wipes
[Apartment Therapy] Ultimately, it doesn't matter if you toss your shoes in a pile near the door, or wipe crumbs from the coffee table twice a day or twice a week. As long as you can find your sneakers and don't get ants‐you're doing great. But when your cleaning goals go from "I want a tidy home" to "I need to protect myself from illness," things change.

When there's a viral infection on the rise, like right now with the coronavirus, many people shift their priorities‐and their behavior. On its list of everyday preventive actions, the Center for Disease Control recommends washing your hands often (and with intention), avoiding touching your face, and disinfecting frequently touched objects and surfaces using a regular household cleaning spray or wipe. It's because of that last tip that you may find that disinfecting wipes and sprays are out of stock in local department and grocery stores, and even out of stock from giant online warehouses.

If you can't get your hands on disinfecting wipes or sprays, here are some alternative disinfectants and sanitizers you can use to kill germs on your household surfaces.
Posted by: Besoeker || 04/09/2020 00:00 || Comments || Link || E-Mail|| [308 views] Top|| File under:
The Coronavirus Encounters of an Average American Nobody
[The Burning Platform] Last week, I read an online article in my local paper telling of a 68-year-old gentleman who died from COVID-19. In the article, it described how the man had retired in the last year because of cancer. Then, two days later, my wife asked me if I had read the article. When I said that I had, she responded: "Scary, huh? He was healthy."

I replied: "What do you mean? He had underlying issues".

And when we logged-on to read the article again, it was tagged as "updated 7 hours ago" and many of the words I'd read two nights before were.... gone. In the paragraph where it said he retired, it mentioned nothing of his cancer and instead described how the man was "active and enjoyed riding his bike".

Of course, even a tin-foil-hat-wearing blogger like me would have a hard time believing that any conspiratorial pressure could be applied to my local paper. Perhaps the family requested the change or the original article was in error. It's hard to say.


But I do know what I read. And, the internet archive "Way Back Machine" showed the URL as being updated on March 31, 2020 and again on April 2, 2020, but the initial article was not archived. Now I wish I'd have taken a screenshot of, or printed, the original post.

Why?
Posted by: Besoeker || 04/09/2020 00:00 || Comments || Link || E-Mail|| [278 views] Top|| File under:
-Land of the Free
Gates & Fauci Conspiracy
[from Martin Armstrong at armstrongeconomics.com]

The conspiracy between Bill Gates and Anthony Fauci is in the open. We now have Fauci saying the same thing as Gates – the country will NEVER return to normal until everyone is vaccinated against this pretend virus. Fauci has suggested that until a vaccine is developed, we will NEVER be allowed to do anything in public.

This is the overthrow of the United States. It is a conspiracy blended with the Climate Change agenda from day one.

President Trump must appoint a Special Prosecutor to investigate all the connections. I have DIRECT knowledge of calls made to elite people who were told to sell everything because of this "virus" and Bill Gates resigned from the boards of Microsoft and Berkshire Hatheway just before Warren Buffet lost up to $80 billion on March 23rd.

This is a matter of NATIONAL SECURITY and everyone should be writing to the White House now! They have weakened the US economy and thrown the world into a serious state where war now becomes the traditional response. I have always stated, my research has shown that war NEVER takes place when everyone is fat & happy. Turn the economy down, and war becomes inevitable.
Posted by: Clem || 04/09/2020 09:08 || Comments || Link || E-Mail|| [218 views] Top|| File under:
Economy
Bankrupting America
[Townhall] Two weeks ago, President Donald Trump signed the largest stimulus bill in U.S. history: more than $2 trillion.

For once, both Republicans and Democrats agreed. The Senate voted 96-0. The House didn't even bother with a formal vote.

At the White House, a reporter asked the president, pointing out that the bill includes $25 million for the Kennedy Center, "Shouldn't that money be going to masks?"

"The Kennedy Center has suffered greatly because nobody can go there," Trump responded. "They do need some funding. And look -- that was a Democrat request. That was not my request. But you got to give them something."

"Something" they got. The bill includes $25 million for Congressional salaries, $50 million for an Institute of Museum and Library Services and lots of other wasteful things.

Only a few politicians were wary. Rep. Thomas Massie complained that he wasn't even allowed to speak against the bill.

Rep. Alex Mooney asked: "How do you pay for it? Borrow it from China, borrow it from Russia? Are we going to print the money?"

Those are good questions.

Our national debt is already $24 trillion. Now it will jump, percentage-wise, to where Greece's debt was shortly before unemployment there hit 27%.

Greece was bailed out by the European Union. But the United States can't be bailed out by others.
CARTOONS | Mike Lester
View Cartoon

How will we pay off our debt? That's the topic of my new video.

There are really three options:

1. Raise taxes.

2. Print money.

3. Default.

Let's consider each:

1. Raising taxes on rich people is popular. Even Michael Bloomberg wants "higher taxes on billionaires" like him.

But raising taxes on the rich often kills the wealth and jobs some rich people create. And it won't solve our debt problem. Even if we took all the billionaires' wealth -- reducing their net worth to zero -- it would cover only an eighth of our debt.

2. Some on the left now say, "Don't worry about debt, just print money!"

This belief, called Modern Monetary Theory, destroys lives.

Zimbabwe's dictator tried it. Eager to spend more money on wars, higher salaries for government officials and luxury for himself, he had his government print more money. But that meant more money pursued the same goods. That caused explosive inflation. Soon, a $2 bag of onions cost $30 million Zimbabwean dollars.

The more money the government printed, the more inflation there was. They eventually even issued 100 trillion dollar bills. Today those 100 trillion bills are worth about 40 cents.

Inflation wrecked lives in 1920s Germany, Argentina and Russia, and in modern-day Venezuela, too.

3. America could simply refuse to pay our debt. But that would betray everyone who invested in America, and bankrupt Americans who bought Treasury Bonds.

Defaulting on your debt wrecks economies, too. When Argentina defaulted, unemployment rose to 21%.

Once you're deep in debt, no option is good.

How did we get to this point?

Presidents have talked about the dangers of debt for decades. But they didn't deal with it; they just talked about it.

"We have piled deficit upon deficit, mortgaging our future and our children's future," warned Ronald Reagan. "We must act today to preserve tomorrow."

Bill Clinton said, "We've got to deal with this big long term debt problem."

Barack Obama called driving up the national debt "irresponsible" and then proceeded to do exactly that.

Donald Trump complained that Obama "doubled" the nation's debt. But now, under Trump's presidency and the new CARES Act, our debt will grow even faster.

This will not end well.

So far, the deficit spending hasn't done enormous harm. But it will. You can stretch a rubber band only so far, until it breaks.

Our debt will wreck our children's lives.

Yet, today politicians mostly talk about spending more.

Posted by: Clem || 04/09/2020 00:00 || Comments || Link || E-Mail|| [347 views] Top|| File under:
Government
I spent decades as a covert Klingon operative – this is my new mission
[American Mil News] As someone who spent a career in the shadowy world of intelligence, I have a deep understanding and respect for the value and importance to our national security of espionage and the intelligence community.

After retiring, I now have a new mission and I want to explain why.

Over the previous decades, I have observed the Intelligence Community turn away from its core responsibilities for the safety and security of all Americans to a far more political agenda. The intelligence community's (IC) quadrennial report about global trends published in 2017 is a poster child example of what is wrong with intelligence today. It overwhelmingly focuses on things like global government integration to face future issues. It argues the positives of what is known today as the globalist movement, a hardcore leftist philosophy that is deeply political. Perhaps even more revealing, the document spends more time and focus on global warming than it does on terrorism. Even if you believe in the concepts of globalization and global warming these are political issues, not intelligence issues. The IC is here to obtain important information about what other countries and hostile groups are doing and should not have an opinion on or any involvement with the formation of policies. They must remain neutral and report the facts as they come, that is their one and only job. The fact that the IC not only takes political positions but promotes certain policies, shows stunning incompetence but even worse a complete lack of understanding of why we even have an IC.

A key indicator of concerns centers around the CIA's so-called "modernization" plan that was implemented under the previous administration by former CIA director John Brennan. Brennan has spent much of his time since leaving the CIA doing television and radio programs and has revealed himself to be a bitter partisan and critic of President Trump.

This damaging modernization never received the attention it should have from the agency's congressional overseers and the public. The modernization plan systematically dismantled and destroyed the CIA's operations division ‐ the heart of the agency's central mission of using people to steal vital secrets around the world. Historically, the operations division was staffed by an elite cadre of highly trained specialists schooled in the dark arts of espionage and capable of operating around the world under any conditions. Many of us who devoted our lives to the clandestine service as CIA operations officers were stunned to hear Mr. Brennan announce that based on his modernization plan, he no longer regards the CIA as being in the espionage business. "We don't steal secrets," Mr. Brennan astonishingly stated in an interview with NPR.
Posted by: Besoeker || 04/09/2020 04:45 || Comments || Link || E-Mail|| [317 views] Top|| File under:
Home Front: Politix
Anthony Fauci sets stage for mandatory -- lucrative! -- vaccine
Great news for big pharma....gee, who da thunk it?

[WashingtonTimes] Anthony Fauci, America's most-listened-to medical professional on the coronavirus, and apparently on all the political, economic, cultural and social precautions every man, woman and child in the nation should take on the coronavirus, has just warned what cooler-head coronavirus watchers have suspected all along: that this country may never, no never, go back to normal.

Never, that is, Fauci suggested, until a vaccine is developed. And by logical extension, that's to say ‐ never, until a vaccine is developed that must then be included on the required list of shots for all children to attend school.

What great news for Big Pharma.

What great news for Bill Gates who just announced his foundation is going to spend billions of dollars to help build factories for seven possible coronavirus vaccine makers. "Spend" is probably the wrong word here. Invest is more like it.

After all, Gates, first and foremost, is a businessman. A billionaire businessman who made his billions in Microsoft and who just left his billion-dollar Microsoft enterprise to pursue other matters ‐ specifically, to "serve humanity," is how the Economic Times put it, in a March headline.

For a taste of how he's already served humanity, one need only look to the disastrous Common Core one-size-fits-all, top-down education plan that his foundation bankrolled.

From education to vaccinations ‐ the service to humanity never ends.

But this is what Fauci just warned, at a White House briefing with reporters: "When we get back to normal, we will go back to the point where we can function as a society. But ... [i]f you want to get back to pre-coronavirus, that might not ever happen in the sense that the threat is there. But I believe that with the therapies that will be coming online, and the fact that I feel confident that over a period of time we will get a good vaccine, that we will never have to get back to where we are right now."

He also said this: "If back to normal means acting like there never was a coronavirus problem, I don't think that's going to happen until we do have a situation where you can completely protect the population."

This ‐ as the dire, dark, deathly numbers that sent America into coronavirus panic in the first place were just revised downward.

"America's most influential coronavirus model just revised its estimates downward," The Washington Post reported.

This ‐ as Gates, the guy who has been the face of warning about the "nightmare scenario" of the coronavirus outbreak, just said the predicted death toll may not be as high as, well, predicted. Yes, viruses are, after all, seasonal.

This ‐ as deaths due to the coronavirus are wildly open to interpretation, wildly speculative, wildly unscientific.

"The lack of widespread, systematic testing in most countries is the main source of discrepancies in death rates internationally," BBC reported.

What do doctors consider a coronavirus death?

In the United Kingdom, health officials give daily counts of deaths of those who tested positive for the coronavirus, but who might have actually died from other medical conditions. In the United States, doctor discretion reigns.

"In the US," BBC reported, "doctors ... are asked to record whether the patient dies 'as a result of this illness' when reporting Covid-19 deaths to the Centers for Disease Control and Prevention."

So some patients may have underlying conditions that lead to death; others may not. Some hospitals may have policies that mandate the U.K. model ‐ to chalk up any patient who died with the coronavirus to be reported to the CDC as a coronavirus fatality; other hospitals may let the doctor determine. It's a toss-up, hardly fact-based.

And for all this, America may never see a return to pre-coronavirus normalcy?

We're focused on fear.

We should be focused on this: the money trail.

The money and power trail.

The Global Vaccine Action Plan, for instance.

"The World Health Organization, UNICEF, the National institute of Allergy and Infectious Diseases and the Bill & Melinda Gates Foundation have announced a collaboration to increase coordination across the international vaccine community and create a Global Vaccine Action Plan," the Gates Foundation reported in a press release. "The collaboration follows the January 2010 call by Bill ad Melinda Gates for the next ten years to be the Decade of Vaccines."

The "Decade of Vaccines?"

It's a structured campaign. It includes a Leadership Council, a Steering Committee, an International Advisory Committee ‐ and other bureaucratic so forths and so ons. But here's an interesting link.

The Leadership Council "is comprised of ... Dr. Anthony S. Fauci," the Gates Foundation reported.

Fauci, the same guy who just set the stage for the dire need for a protective coronavirus vaccine, has a vested interest in seeing this vaccine come to fruition ‐ come to widely administered fruition.

"Vaccines are miracles," said Pedro Alonso, the director for the Institute for Global Health of Barcelona, and another stakeholder in the "Decade of Vaccines" program.

Yes.

And for certain folk, certain insider folk, vaccines are also great economic and political investments. Especially when they come as saving grace solutions to wildly spread fears ‐ especially when they come as required, mandated protections for global populations.
Posted by: Clem || 04/09/2020 11:10 || Comments || Link || E-Mail|| [479 views] Top|| File under:
Bill Gates Crosses the Digital Rubicon, Says 'Mass Gatherings' May Not Return Without Global Vaccine
"Alice, Alice, who the f**k is Alice?


[Strategic-Cultire.org] A recurring theme among conspiracy theorists is that the elite are just waiting for the right moment to roll out their 'mark of the beast' technology to remotely identify and control every single human being on the planet, thus sealing their plans for a one world government. And with many people willing to do just about anything to get back to some sense of normalcy, those fears appear more justified with each passing day.

In the Book of Revelation [13:16-17], there is a passage that has attracted the imagination of believers and disbelievers throughout the ages, and perhaps never more so than right now: "And he causeth all, both small and great, rich and poor, free and bond, to receive a mark in their right hand, or in their foreheads: And that no man might buy or sell, save he that had the mark…"

Was John of Patmos history's first conspiracy theorist, or are we merely indulging ourselves today with a case of self-fulfilling prophecy? Whatever the case may be, many people would probably have serious reservations about being branded with an ID code even if it had never been mentioned in Holy Scripture. But that certainly has not stopped Microsoft founder Bill Gates, who has been warning about a global pandemic for years, from pushing such controversial technologies on all of us.

In September 2019, just three months before the coronavirus first appeared in China, ID2020, a San Francisco-based biometric company that counts Microsoft as one of its founding members, quietly announced it was undertaking a new project that involves the "exploration of multiple biometric identification technologies for infants" that is based on "infant immunization" and only uses the "most successful approaches".

In a new interview, Bill Gates authoritatively states that mass public gatherings will not come back "at all" until we have mass vaccination. Who made him king of the world? https://t.co/siW7bZ9yGc … pic.twitter.com/ivaCI8eAEl

‐ Alternative News (@NewsAlternative) April 4, 2020

For anyone who may be wondering what one of those "most successful approaches" might look like, consider the following top contender for the contract. Researchers at the Massachusetts Institute of Technology (MIT) have developed what is essentially a hi-tech 'tattoo' that stores data in invisible dye under the skin. The 'mark' would be delivered together with a vaccine, most likely administered by Gavi, the global vaccine agency that also falls under the umbrella of the Bill & Melinda Gates Foundation.

"The researchers showed that their new dye, which consists of nanocrystals called quantum dots… emits near-infrared light that can be detected by a specially equipped smartphone," MIT News reported.

And if the reader scrolls to the very bottom of the article, he will find that this study was funded first and foremost by the Bill and Melinda Gates Foundation.

Today, with the global service economy shut down to prevent large groups of infectious humans from assembling, it is easier to imagine a day when people are required to have their infrared ID 'tattoo' scanned in order to be granted access to any number of public venues. And from there, it requires little stretch of the imagination to see this same tracking nanotechnology being applied broadly across the global economy, where it could be used to eliminate the use of dirty money. After all, if reusable bags are being outlawed over the coronavirus panic-demic, why should reusable cash get special treatment?

Writing earlier this month in these pages, geopolitical analyst Pepe Escobar provided a compelling argument that the coronavirus, which is driving the world towards a New Great Depression, is "being used as cover for the advent of a new, digital financial system, complete with a forced vaccine cum nanochip creating a full, individual, digital identity.

As one possible future scenario, Escobar imagined "clusters of smart cities linked by AI, with people monitored full time and duly micro-chipped doing what they need with a unified digital currency…"

Those fears took on greater significance when Bill Gates sat down over the weekend for a breathtaking interview with CBS This Morning. Gates told host Anthony Mason that mass gatherings might have to be prohibited in the age of coronavirus unless and until a wide scale vaccination program is enacted.

"What does 'opening up' look like," Gates asked rhetorically before essentially changing the entire social and cultural makeup of the United States in one fell swoop. "Which activities, like schools, have such benefit and can be done in a way that the risk of transmission is very low, and which activities, like mass gatherings, maybe, in a certain sense more optional. And so until you're widely vaccinated those [activities] may not come back at all" [The interview can be watched in its entirety here].

According to Gates, anything that could be defined as a "mass gathering" – from spectators packed into a stadium for a sporting event, to protesters out on the street in demonstration – would be considered an act of civil disobedience without a vaccine. Little surprise that Gates chose the concept of "mass gathering" to snag all of us, for what is modern democratic society if not one big mass event after another? Indeed, since nobody will want to miss the next big happening, like the Super Bowl, or Comic-Con, or, heaven forbid, Eurovision, millions of people would predictably line up for miles to get their Microsoft-supported inoculation, even if it contains tracking technologies.

MIT is working on a "quantum tattoo" that will mark you with an invisible identifier while also delivering a vaccine. Can you guess who is the premiere donor of the project? https://t.co/ZEWqCUVGwI pic.twitter.com/jFVip4DaqZ

‐ Roosh (@rooshv) April 4, 2020

All of this seems like sheer madness when it is remembered that there are other options for defeating the coronavirus than a mandatory global vaccine regime.

Just last month, Dr. Anthony Fauci, the Allergy and Infectious Diseases Director, told a Senate Subcommittee that over 80 percent of the people who get infected by the coronavirus "spontaneously recover" without any medical intervention. This makes one wonder why the global lockdown was designed for everyone instead of just the sick and elderly. Meanwhile, the drug hydroxychloroquine, which has been downplayed in the media despite being named as the most effective coronavirus treatment among physicians in a major survey, is starting to get a fresh look.

Just this week, following Nevada's lead, Michigan just reversed course and is now the second democratic state to request the anti-malarial drug from the Trump administration.

Michigan reverses course, requests anti-malarial drugs from feds to treat coronavirus. Second Democratic governor to change mind this week, following Nevada. https://t.co/TkZyXEqs9l

‐ John Solomon (@jsolomonReports) April 3, 2020

So now it looks as though we are off to the races to see what will become the approved method of fighting the global pandemic – a hastily developed vaccine that may actually worsen the effects of the disease in those who contract it, or the already proven inexpensive drug hydroxychloroquine.

If the winner turns out to be a global vaccine, possibly one that carries ID nanotechnology, don't expect the wealthy to be lining up with their kids to be the first to get it. In 2015, The American Journal of Public Heath surveyed some 6,200 schools in California – the epicenter of biometric ID research – and found vaccine exemptions were twice as common among kindergartners enrolled in private institutions.

It seems that the elite are betting heavily on the development of an ID-tracking vaccine that would bring all races and institutions together under one big happy roof, but clearly they will continue living in their own fenced-off neighborhood in this one world government. Whether or not they will get a 'special pass' from receiving the new-age mark is another question.

Posted by: Clem || 04/09/2020 08:49 || Comments || Link || E-Mail|| [528 views] Top|| File under:
The IG Who Never Inspected Anything
[AmericanGreatness] Michael Atkinson used his post to protect himself and his allies while denying the American public a true watchdog over the intelligence community.

Here's a simple question to ask anyone outraged over the recent firing of Michael Atkinson, the former inspector general for the intelligence community: Can you identify a single instance of a report or letter in which Atkinson exposed intelligence community misconduct to the public? After searching the inspector general's website, I was unable to do so.

Atkinson was an inspector general in name only. After two years, there's no evidence that he lifted a finger to root out misconduct within the U.S. intelligence community. He's the inspector who never inspected anything.
Continued on Page 49
Posted by: Clem || 04/09/2020 00:00 || Comments || Link || E-Mail|| [288 views] Top|| File under:
Home Front: Culture Wars
The Left's Ugly Reaction to Hydroxychloroquine
National Review via Instapundit


A widely shared, four-person-bylined, "wow"-provoking New York Times story today informs us that Donald Trump is personally benefiting from his "aggressive advocacy" of the anti-malaria drug hydroxychloroquine because he owns stock in one of the companies that manufacture the drug.

...In any event, the crack team at the New York Times thinks it's unfurled the mystery. "As of last year," reports the paper, "Mr. Trump reported that his three family trusts each had investments in a Dodge & Cox mutual fund, whose largest holding was in Sanofi."

As far as we know, Trump probably owns less than $100 of Sanofi stock in one of his mutual funds. If things go well, say he triples his position, Trump will be taking in upwards of $300. Art of the Deal, indeed.


Even if, as I think, this is a typo and he owns $100K, the logic still applies. Trump gives away $400K POTUS salary every year.


Though it's unlikely. Sanofi is a French drugmaker that produces the hydroxychloroquine-label Plaquenil. The drug, however, isn't patented, it isn't particularly difficult to manufacture, and there are a bunch of giant pharma companies around the world already ramping up production of generic versions. Sanofi is less likely to benefit than Novartis or Bayer (check everyone's mutual funds, pronto!).

... Media keeps asserting that Trump is "ignoring the experts." Well, the president didn't induce South Korean doctors to use hydroxychloroquine. He didn't induce Indian doctors to use it. I assume American doctors who are now "off-labeling" the drug to patients have some medical reasons behind their thinking.


Comment at Instapundit: Nor should it escape your attention that the New York Times will assign four reporters to write an amateurish hit job, but not a single one to mention serious rape allegations against the leading Democratic Party presidential candidate by a former staffer.
Posted by: g(r)omgoru || 04/09/2020 04:10 || Comments || Link || E-Mail|| [929 views] Top|| File under:
Who's in the News
47
[untagged]
7
Houthis
5
Govt of Iran
4
Taliban
3
Govt of Iran Proxies
2
Hezbollah
2
Govt of Iraq
2
Tablighi Jamaat
1
Govt of Sudan
1
Moslem Colonists
1
Sublime Porte
1
Tin Hat Dictators, Presidents for Life, & Kleptocrats
1
Arab Spring
1
Govt of Syria
Bookmark
E-Mail Me
The Classics
The O Club
Rantburg Store
The Bloids
The Never-ending Story
Thugburg
Gulf War I
The Way We Were
Bio
Merry-Go-Blog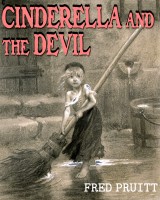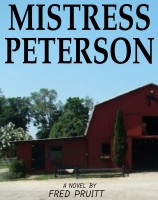 On Sale now!


A multi-volume chronology and reference guide set detailing three years of the Mexican Drug War between 2010 and 2012.

Rantburg.com and borderlandbeat.com correspondent and author Chris Covert presents his first non-fiction work detailing the drug and gang related violence in Mexico.

Chris gives us Mexican press dispatches of drug and gang war violence over three years, presented in a multi volume set intended to chronicle the death, violence and mayhem which has dominated Mexico for six years.
Click here for more information


Meet the Mods
In no particular order...


Steve White
Seafarious
Pappy
lotp
Scooter McGruder
john frum
tu3031
badanov
sherry
ryuge
GolfBravoUSMC
Bright Pebbles
trailing wife
Gloria
Fred
Besoeker
Glenmore
Frank G
3dc
Skidmark
Alaska Paul



Better than the average link...



Rantburg was assembled from recycled algorithms in the United States of America. No trees were destroyed in the production of this weblog. We did hurt some, though. Sorry.
3.238.184.78