-Lurid Crime Tales-
Carter Page Promises to Reveal 'Explosive Details' About Experience with FBI In Upcoming Book
[Town Hall] Former Trump campaign adviser Carter Page sat down with Townhall during the Conservative Political Action Conference to discuss his upcoming book on what he went through during the FBI's investigation into him.

Michael Horowitz, the Department of Justice's Inspector General, testified to the Senate Judiciary Committee the FISA applications the FBI used in their investigation into Trump campaign members, such as Page, were based on the debunked Steele Dossier.

"Nevertheless we found that investigators failed to meet their basic obligations of ensuring that the FISA applications were scrupulously accurate. We identified significant inaccuracies and omissions in each of the four applications, seven in the first and a total of 17 by the final renewal application," Horowitz said.

Page told Townhall that Horowitz's report is just the tip of the iceberg and more details on the the Department of Justice's misconduct will be revealed.

"There have been so many investigations, so many initial steps to uncover the wrongdoing. Unfortunately, it's been one half-truth after another and what we saw in the Inspector General report...was terrible wrongdoing against President Trump and going back to when he was a candidate," Page said.

"I am in the process of explaining the full truth about actually what happen," Page said about the Steele Dossier's role in the FBI's investigation.
Posted by: Besoeker || 03/04/2020 00:26 || Comments || Link || E-Mail|| [6520 views] Top|| File under:
Yet another Law Enforcement source gone bad
[Breitbart] The suspect in a string of murders that left six dead in three cities was released under federal supervision because the government wanted to hire him as an informant for the ATF, the DEA, and the Detroit Police Task Force.

Detroit Police Chief James Craig said at a press conference Wednesday afternoon that the suspect, Kenyel Brown, supplied information to the ATF and that many of the crimes that occurred before the alleged murders took place while he was on supervised release, WXYZ reported.

Craig said that after Brown was an informant for the ATF, a Detroit police officer assigned to a DEA task force recruited Brown to be an informant for the task force on gangs and drugs. It also happened to be the same day Brown was released from supervised release on October 29, 2019.

The police chief said Brown's information was used once, and the agency paid him $150 for his time. Craig said Brown's tip did not provide to be of use to the authorities.

According to Craig, there was a miscommunication between the agencies about Brown's past crimes while still under federal supervision.

When the department learned he was a double-murder suspect in River Rouge, the Detroit police immediately deactivated his status as an informant with the department. He was also named a person of interest in murders in Detroit and Highland Park.

The bloodshed ended on February 24, when Brown fired a single, fatal gunshot to his head, the Detroit Free-Press reported.
Posted by: Besoeker || 03/04/2020 00:03 || Comments || Link || E-Mail|| [6530 views] Top|| File under:
Home Front: Politix
It's 'a Certainty' That Trump Will Dump Pence and Replace Him With Nikki Haley, Begala Says
[PJ] Long time Democratic aide and former Bill Clinton staffer Paul Begala told the AIPAC conference that it is a "certainty" that Donald Trump will remove Vice President Mike Pence on July 16 when the Democratic nominee is scheduled to give his acceptance speech at the Milwaukee convention. Begala says the president will replace Pence with former UN Ambassador Nikki Haley "to try and get those suburban moms."

The Hill:

The former "Crossfire" co-host "guaranteed" Trump will throw Pence "under the bus" because of his handling of the coronavirus, which the president tapped Pence to lead a task force on last week.

"This is not a prediction. It's a certainty. On Thursday, July 16 ‐ that's the date the Democrat gives his or her acceptance address ‐ on that day, to interrupt that narrative, Donald Trump will call a press conference at Mar-a-Lago. He's going to dump Mike Pence and put Nikki Haley on the ticket to try to get those suburban moms," Begala predicted during a panel discussion at the American Israel Public Affairs Committee's (AIPAC) conference in Washington, D.C.

"You watch. Guaranteed," Begala said. "Trump put Pence in charge of coronavirus to throw him under the bus."

Begala is supposed to be some kind of expert. Either he's been asleep or just hasn't been paying attention for the last three years if he's going to use the words "certainty" and "Donald Trump" in the same sentence.

This is not the first time that Haley's name has been floated to replace Pence. Haley denied it most recently last November.
Posted by: Besoeker || 03/04/2020 00:19 || Comments || Link || E-Mail|| [6485 views] Top|| File under:
The Myth of Moderate Nuclear War. There are many influential supporters of nuclear war, and some of these contend that the use of
[RonPaulInstitute] There are many influential supporters of nuclear war, and some of these contend that the use of "low-yield" and/or short-range weapons is practicable without the possibility of escalation to all-out Armageddon. In a way their argument is comparable to that of the band of starry-eyed optimists who thought, apparently seriously, that there could be such a beast as a "moderate rebel."

In October 2013 the Washington Post reported that "The CIA is expanding a clandestine effort to train opposition fighters in Syria amid concern that moderate, US-backed militias are rapidly losing ground in the country's civil war," and the US Congress gave approval to then President Barack Obama's plan for training and arming moderate Syrian rebels to fight against Islamic State extremists. The belief that there could be any grouping of insurgents that could be described as "moderate rebels" is bizarre and it would be fascinating to know how Washington's planners classify such people. It obviously didn't dawn on them that any person who uses weapons illegally in a rebellion could not be defined as being moderate. And how moderate is moderate? Perhaps a moderate rebel could be equipped with US weapons that kill only extremists? Or are they allowed to kill only five children a month? The entire notion was absurd, and predictably the scheme collapsed, after expenditure of vast amounts of US taxpayers' money.

And even vaster amounts of money are being spent on developing and producing what might be classed as moderate nuclear weapons, in that they don't have the zillion-bang punch of most of its existing 4,000 plus warheads. It is apparently widely believed in Washington that if a nuclear weapon is (comparatively) small, then it's less dangerous than a big nuclear weapon.
Continued on Page 49
Posted by: Herb McCoy || 03/04/2020 00:12 || Comments || Link || E-Mail|| [6556 views] Top|| File under:
Sanders' praise of Castro sickens me – I was there, Bernie!
[WND] Bernie Sanders has given us a peek into his worldview. It goes something like this: Hitler built great highways. Mussolini made the trains run on time. And Fidel Castro educated the illiterates of Cuba.

What a disgusting spectacle it was, watching this presidential candidate pay media homage to the leading mass murderer in the history of this hemisphere! Anybody like me, who fell deeply in love with the whole Castro setup and had remained in that state of glowing admiration for almost two weeks ‐ by which time the regime's bloodthirsty nature was revealed in the thousands of executions by firing squad after a 10-minute trial, or no trial at all! ‐ had to feel like a bully was opening old wounds, which hurt just as much now as they did originally when Fidel and Ché Guevara were taking such delight in Castro's "revolutionary justice."

The Castro regime, when questioned about those reckless firing squads, replied "We don't execute according to old-fashioned law. We execute according to revolutionary justice."

That quote is really an almost diplomatic version of the Castro regime's policy on its elimination of any real or potential opposition. What Ché Guevara actually said was, "To send men to the firing squad, judicial proof is unnecessary. These procedures are an archaic bourgeois detail. This is a revolution. And a revolutionary must become a cold killing machine motivated by pure hate."

I was one of those naive young journalists who thought Fidel would bring democracy to Cuba and then, in the style of Simón Bolivar, go about liberating and bringing democracy to all the nations of Latin America. The betrayal of trust like ours still hurts. To hear Bernie Sanders casually talking about the wonderful deeds Castro brought to Cuba was sickening and acutely disgraceful.
Posted by: Besoeker || 03/04/2020 00:00 || Comments || Link || E-Mail|| [6480 views] Top|| File under:
Home Front: WoT
I cheered the Afghanistan invasion. I was wrong.
[The Week] It is a cliché to say that certain eras "end not with a bang, but a whimper," but the old trope is true in Afghanistan. U.S. and Taliban officials signed an agreement over the weekend that should lead to the withdrawal of American troops from that country — a development mostly overshadowed by the spread of coronavirus and developments in domestic presidential politics.

That shouldn't be the case. Attention must be paid. Along with the war in Iraq, the Afghan experience defines the U.S. interactions in the world in the 21st century — a righteous display of might that ultimately devolved into an unending, unsolvable, exhausting slog.

The war began on 9/11, when hijackers flew passenger planes into the World Trade Center and the Pentagon — another plane crashed in the Pennsylvania countryside — killing 2,977 victims and 19 hijackers. More than 2,300 American servicemembers have died in Afghanistan over the last generation, while estimates say that 157,000 people died there during the war — including more than 43,000 civilians. Everything about the war has been a tragedy.

The invasion of Afghanistan is the only U.S. military offensive that I have wholeheartedly rooted for during my adult life. A few weeks after 9/11, I drove from my home in Kansas to New York — via the Flight 93 crash site in Pennsylvania — to witness history for myself. Smoke was still wafting from the bowels of the Twin Towers. Like Americans everywhere, I wanted revenge.

I didn't believe for one second that the Al Qaeda terrorists hated us "for our freedom," the easy explanation offered Americans during the early days of "why do they hate us?" questioning after the attack. But thousands of civilians had been killed — in the first days after 9/11, it was widely believed that tens of thousands of civilians had been killed — and in the heat of the moment, it seemed that such massive violence must be met with equally massive violence. When Vice President Dick Cheney went on TV the next weekend to hint at the likelihood of torture in the coming conflict — promising U.S. personnel would work on "the dark side, if you will" — even that seemed to make sense to a nominal pacifist like myself.

I was wrong. We — all of us who cheered the invasion and occupation of Afghanistan — were wrong.

We were wrong because we ignored world history. There was a reason that Afghanistan — occupied over the years by the British, then by the Soviets — was already known as "the graveyard of empires." For cultural and geographic reasons, no would-be conqueror of the country has ever fully subdued its people. Responding to the 9/11 attack was not necessarily America's big mistake. Staying and trying to recreate Afghanistan in something like our own image was the crucial error, both hubristic and well-intentioned — we thought we could be the conquerors who left the country better than we found it. We are not.


Article re-posted using proper font. Feel free to add in-line comments that may have been deleted. Thank you for your post.
Posted by: Herb McCoy || 03/04/2020 00:00 || Comments || Link || E-Mail|| [6564 views] Top|| File under:
Syria-Lebanon-Iran
The Idlib Turkey Shoot: Destruction and Capture of Vehicles and Equipment by Turkish and Rebel Forces
This appears to be from 29 February.

[Spioenkop] Turkish air and ground strikes which commenced late on the 27th of February 2020 on positions of the Syrian Arab Army (SyAA) and affiliated forces hit a large number of targets throughout Idlib and Aleppo, leading to the complete collapse of government forces along this part of the frontline and allowing rebel forces to continue their advance after recapturing the strategic town of Saraqib. Launched in retaliation after the killing of 33 Turkish soldiers in an airstrike, Turkey has now entered a new phase in its war in Syria, and at present the long-term implications can only be guessed at.

To purposely strike a Turkish military position only to get completely annihilated in retaliatory strikes raises the issue of whether the current organisation in charge of regime operations is capable of dealing with the situation it faces. The catastrophic outcome of the regime's (and Russia's) attempt at directly challenging Turkey's resolve must have not only amazed those following the offensive, but also the regime's military itself. Completely misjudging the impending danger and incapable of properly anticipating Turkey's retaliatory strikes, the Syrian military totally collapsed in the face of drones and artillery. Instead of engaging or at least deterring Turkish aircraft and drones from freely striking government forces on the ground, the Syrian Arab Air Force (SyAAF) and Syrian Arab Air Defence Force (SyAADF) have so far done nothing to stop the Turkish Air Force from penetrating into Syrian airspace.

What is certain is that for rebel forces Turkey's new phase could not have come at a better time. As the tide of the war is now in favour of the regime, rebel forces lost the offensive posture many groups managed to cling on to for much of the war. With rebel forces in Idlib verywhere on the defensive and losing, Idlib has largely been cut off from the largest supplier of weaponry and ammunition to factions opposing the Syrian government: The Syrian Arab Army. The latter's failure to redistribute, protect, or at least destroy major arms depots like Ayyash ensured a seemingly endless supply of vehicles, weaponry and ammunition
to opposing forces in Syria. Nowadays mostly relying on small batches of munitions purchased on the black market or received from foreign powers, the only way for rebels in Idlib to stock up on heavier equipment like tanks is through smash and grab attacks on poorly defended but overstocked regime positions and now, a Turkish-backed offensive launched against the city of Saraqib.

A detailed list of the destroyed and captured vehicles, weaponry and ammunition and can be seen below.

This list only includes captured vehicles and equipment of which photo or videographic evidence is available. Therefore, the amount of equipment destroyed by Turkey and captured by Idlibi rebel forces is undoubtedly higher than recorded here. Small arms and munitions are currently not included in this list, but will be added after the release of Calibre Obscura's list tomorrow.

This list will be updated as additional footage becomes available.


Long list and links can be seen at the link. Click on the headline if interested, dear Reader.
Posted by: Herb McCoy || 03/04/2020 00:39 || Comments || Link || E-Mail|| [6592 views] Top|| File under: Sublime Porte
Who's in the News
39
[untagged]
10
Sublime Porte
7
Govt of Iran
5
Arab Spring
4
Taliban
2
Govt of Syria
2
Govt of Iran Proxies
1
Govt of Iraq
1
Moslem Colonists
1
Hezbollah
Bookmark
E-Mail Me
The Classics
The O Club
Rantburg Store
The Bloids
The Never-ending Story
Thugburg
Gulf War I
The Way We Were
Bio
Merry-Go-Blog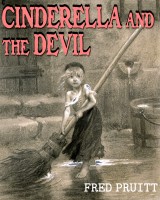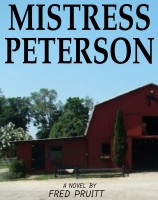 On Sale now!


A multi-volume chronology and reference guide set detailing three years of the Mexican Drug War between 2010 and 2012.

Rantburg.com and borderlandbeat.com correspondent and author Chris Covert presents his first non-fiction work detailing the drug and gang related violence in Mexico.

Chris gives us Mexican press dispatches of drug and gang war violence over three years, presented in a multi volume set intended to chronicle the death, violence and mayhem which has dominated Mexico for six years.
Click here for more information


Meet the Mods
In no particular order...


Steve White
Seafarious
Pappy
lotp
Scooter McGruder
john frum
tu3031
badanov
sherry
ryuge
GolfBravoUSMC
Bright Pebbles
trailing wife
Gloria
Fred
Besoeker
Glenmore
Frank G
3dc
Skidmark
Alaska Paul



Better than the average link...



Rantburg was assembled from recycled algorithms in the United States of America. No trees were destroyed in the production of this weblog. We did hurt some, though. Sorry.
18.232.59.38

Help keep the Burg running! Paypal: