-Land of the Free
The Totalitarian American Left
[PJMedia] The left is becoming more unapologetically totalitarian every day. Every freedom-loving American should be alarmed.

From hounding conservatives out of restaurants to spitting on Trump supporters at rallies, from firing employees for politically incorrect statements to fining people for "misgendering" a person, the left is on a path toward absolutism.

Even some former and current leftists have recognized this intolerant trend and broken from their colleagues, lamenting their intolerance of opposing ideas and disturbing mission to suppress dissenting opinion.

Just the other day, three incidents typifying the left's authoritarianism popped out at me as I was surveying the morning news.

The Federalist reported that venues in three North American cities -- Toronto, Brooklyn, and Portland -- canceled screenings of a movie about Canadian psychologist and author Jordan Peterson because of leftist criticism. Peterson exploded onto the scene in recent years with his no-nonsense, brilliant, and clear-eyed critique of insane cultural trends, especially those concerning gender.


Rest at PJMedia
Posted by: DarthVader || 10/18/2019 11:48 || Comments || Link || E-Mail|| [6518 views] Top|| File under:
Judge Finds Serious 'Disconnect' in ATF's Classification of AR-15 Lower Receivers as 'Firearms'
[Guns America] A judge in California issued a tentative order this week finding a "disconnect" in the ATF's classification of AR-15 lower receivers as "firearms."

The case began when the ATF launched an investigation and subsequent prosecution against Joseph Roh, who they accused of illegally manufacturing and selling AR-15 receivers in a warehouse outside Los Angeles.

After deliberating for more than a year, US District Court Judge James V. Selna determined that because an AR-15 lower receiver does not house the bolt or breechblock and is not threaded to the barrel, as defined in 27 C.F.R. § 478.11, it does not constitute a "receiver" and cannot be considered a "firearm" under federal law.

"No reasonable person would understand that a part constitutes a receiver where it lacks the components specified in the regulation," Selna wrote.

Therefore, the judge determined, "Roh did not violate the law by manufacturing receivers."

The case garnered national media attention after CNN reported that prosecutors in the case struck a plea deal with Roh to avoid the judge's tentative order becoming permanent.

According to CNN, "Sources familiar with the agreement said prosecutors wanted to strike a deal in order to prevent Selna's order from becoming permanent, drawing publicity, and creating case law that could hamper ATF enforcement efforts."
Posted by: Besoeker || 10/18/2019 04:58 || Comments || Link || E-Mail|| [6528 views] Top|| File under:
Britain
Finally, a rebellion against Extinction Rebellion
h/t Instapundit


[Spiked] The people are rising up against the elites. No, I don't mean Extinction Rebellion. I mean the Rebellion against Extinction Rebellion. Today's clashes on the Tube between the commuting working classes and the time-rich, bourgeois fearmongers of the XR cult is a wonderful illustration of the elitist nature of eco-politics and of rising public fury with the eco-agenda.

For more than a week now the XR elitists have been disrupting everyday life. They've stopped flights from taking off, preventing people from going on well-earned holidays or visiting loved ones abroad. They've clogged up roads in city centres, irritating cab drivers and people on buses. And they've stormed Smithfield meat market and Billingsgate fish market ‐ smug middle-class vegans lecturing hard-working traders about the correct way to think and live.

But today their sneering campaigning went too far. Today they disrupted the Tube. Yes, this mass, largely electric public-transport system used by millions of people is the latest target of these arrogant disrupters of the masses' lives. And people got pissed off. Really pissed off.

Posted by: g(r)omgoru || 10/18/2019 05:08 || Comments || Link || E-Mail|| [6509 views] Top|| File under:
Home Front: Politix
Pete Buttigieg says it's a 'kind of sin' to deny global warming
[The Blaze] Pete Buttigieg was praised by many on the left for using religious language during CNN's climate change town hall, including the assertion that it was a "kind of sin" for skeptics to deny climate change.

"Let's talk in language that is understood across the heartland about faith," said Buttigieg, an openly gay presidential candidate.

"You know, if you believe that God is watching as poison is being belched into the air of creation, and people are being harmed by it ⁠‐ countries are at risk of vanishing in low-lying areas ⁠‐ what do you suppose God thinks of that?" he asked rhetorically.

"I bet He thinks it's messed up," Buttigieg answered.

"And you don't have to be religious to see the moral dimensions of this, because frankly, every religious and non-religious moral tradition tell us that we have some responsibility of stewardship, some responsibility for taking care of what's around us," he continued.

"Not to mention taking care of our neighbor. Eventually it gets to the point where this is less and less about the planet as an abstract thing, and more and more about specific people suffering specific harm because of what we're doing right now," he added.

"At least one way of talking about this is that it's a kind of sin," Buttigieg concluded.

The South Bend, Indiana, mayor experienced a surge in polling early in the 2020 nomination race, but his support has since tumbled back to Earth. He is polling at 5 percent, tied for fourth place, in recent polling.
Posted by: Besoeker || 10/18/2019 13:03 || Comments || Link || E-Mail|| [6535 views] Top|| File under:
'Dirtiest Jobs' Mike Rowe Burns Dems With His Post-Debate Observations
[Townhall] It may not have been the most exciting debate. The September debate was filled with more swipes at one another, but the Democratic debate Tuesday night once again showed how insane this party has become. One could see why impeachment is on the minds of Democrats; it may be the only way to beat Trump in 2020. Trump has an agenda of fewer regulations, tax cuts, a booming economy, over three million new jobs, bigger paychecks, and record unemployment across the board. The Democrats want to increase taxes, wreck capitalism, torch the economy, confiscate guns, give illegal aliens health care, and cannibalize private health insurance. On the latter, it's the only way for Medicare for All to work.

The top of the 2020 crop is a democratic socialist who just had a heart attack, a fake Indian who can't answer the simple question about whether her health care plan will jack up middle-class taxes, and a former vice president who is beyond incoherent. They're also all very, very old. It's like Night of the Living Dead. Of course, Warren's health care plan would increase taxes. Everyone's taxes will go up and she knows that. Hence, her prevarication on the subject. And Warren was treated like the frontrunner Tuesday night. It did not go well; she was raked over the coals for her vague health care remarks. Biden didn't fare much better and he's emerging as one of the weakest frontrunners to run for the presidency in recent memory. There's a reason why he never reached such status in past presidential bids; he's just not that good. And 85 percent of the reason why he was atop of the polls was due to name recognition. After his serial gaffes on the trail, I think there are a lot of Democratic voters having second thoughts. Yet, Mike Rowe, the former host of the popular show Dirty Jobs and narrator for Discovery's Deadliest Catch, had the most brutal observation about that night.


Posted by: Besoeker || 10/18/2019 04:21 || Comments || Link || E-Mail|| [6490 views] Top|| File under:
SEAL admiral who oversaw bin Laden raid says 'Our Republic Is Under Attack' from Trump
[Washington Examiner] The SEAL admiral who oversaw the raid that led to the death of Osama bin Ladin claimed the American republic is "under attack" from President Trump.

William H. McRaven, 63, published an op-ed in the New York Times on Thursday titled, "Our Republic Is Under Attack From the President," the sub-headline of which reads, "If President Trump doesn't demonstrate the leadership that America needs, then it is time for a new person in the Oval Office."

McRaven begins the piece by discussing two recent military events he attended, which he said "reminded me why we care so very much about this nation and why our future may be in peril."

One of the events he referenced, the O.S.S. Society dinner, had "films and testimonials to the valor of the men and women who had fought in Europe and the Pacific during World War II. We also celebrated the 75th anniversary of D-Day."

McRaven added that the United States sacrificed "so much to fight Nazism and fascism," but later added that current service members "have seen our leaders stand beside despots and strongmen."

The piece concluded, "And if this president doesn't understand their importance, if this president doesn't demonstrate the leadership that America needs, both domestically and abroad, then it is time for a new person in the Oval Office ‐ Republican, Democrat or independent ‐ the sooner, the better. The fate of our Republic depends upon it."
Posted by: Besoeker || 10/18/2019 04:00 || Comments || Link || E-Mail|| [6567 views] Top|| File under:
It has started: Anti-impeachment protest forming
[American Thinker] Amid all the star chamber secrecy in what is fundamentally an unfair "legal' process in the House to remove President Trump, street protests are beginning to form.

The Daily Caller tweeted out one happening in Washington just a few minutes ago:

It's more than a hundred people, and a respectable showing for a work-hours weekday. Some have Trump campaign regalia; some are coming as they are.

It also coincides with the record fundraising seen in the Trump re-election effort as well as campaign rally attendence ever since the far left's impeachment bid began. Combined with the huge GOP turnout in last weekend's successful Louisiana electoral showing, it suggests energized voters on the GOP side. We don't see anything comparable on the Left.

The GOP historically is very slow to hold protests, and those are often sparse as well as few and far between. But they do happen ‐ remember the "Brooks Brothers" protest, when Democrats attempted to steal Florida for Al Gore by counting and continuing to count until they got the result they wanted? Remember the Tea Party protests against President Obama's overspending? This looks pretty similar.

Information is pretty sketchy at this point as to whose these people are (organized? unorganized?), but that will eventually come out. I have a sense that given the secrecy and "Soviet" tactics of the Democrats in their desperate attempt to oust President Trump, these protests will only grow.
Posted by: Besoeker || 10/18/2019 03:57 || Comments || Link || E-Mail|| [6505 views] Top|| File under:
Democratic Party presidential candidates are unqualified...and weird
[American Thinker] William Buckley once said he would rather be governed by the first 2,000 people in the Boston phone book than the entire Harvard faculty.

After watching the October 15 Democratic Party presidential candidate debate, I would rather have as president any of the first 2,000 in any phone book in any city in the USA than the present weird bunch of Democrats.

Joe Biden is out of it. He said "coupon-clippers in the stock market" should pay the same tax rates as teachers and firefighters. The "coupon-clippers" are primarily those who buy municipal bonds that are tax-free. The interest is tax-free to induce investors to buy bonds floated by cities, school districts, and states to fund public projects. Maybe Biden doesn't know this. And he doesn't know that the tax rate on taxable dividends and interest is the income tax rate and not the capital gains tax.

Maybe Biden should ask his son Hunter, who is such a savvy investor that the Chinese gave him $1.5 billion to invest. Or he could have asked Tom Steyer, the arrogant billionaire hedge fund guy who pays the capital gains tax and not the "teacher and firefighter rate." Steyer spent $40 million to get in the debates. Steyer is one of the coupon-clippers described by Biden. If Steyer, who has the same chance of winning as Beto, were a Republican, the Dems and the media would ask how many poor people could have been fed with the $40 million wasted by Steyer.

Elizabeth Warren, AKA Pocahontas, says she will fund Medicare for all by taxing the "wealthy and big corporations." Even Joe Biden found this ludicrous and unbelievable. She refused to answer the question whether she will raise taxes on the middle class to fund Medicare for all. We all know that tax rates have to be raised on all taxpayers to fund Medicare for all.

All the candidates have proposals to "fix health care." Nobody asked the candidates why we need to "fix health care," since Obama supposedly fixed it with his Obamacare. We were told by Obama, Biden, and Pelosi that Obamacare would reduce premiums and insure the uninsured and that we could keep our doctors. Evidently, Obama, Biden, Pelosi, and the rest of the gang lied to us. Shocking.
Posted by: Besoeker || 10/18/2019 03:36 || Comments || Link || E-Mail|| [6503 views] Top|| File under:
Syria-Lebanon-Iran
Dem senator rips Trump's 'let them fight' remarks: 'Enough is enough'
[The Hill] Democratic Sen. Brian Schatz (Hawaii) called out Republican lawmakers on Thursday night following President Trump's remarks likening Turkey's military offensive against Syrian Kurds to a schoolyard fight.

"Enough is enough. Republican silence is a historic travesty," Schatz tweeted in response to Trump's remarks during a campaign rally in Dallas.


Posted by: Besoeker || 10/18/2019 04:53 || Comments || Link || E-Mail|| [6534 views] Top|| File under:
Home Front: Culture Wars
Chinese Chequers and Other Spectator Games
h/t Instapundit


[ChicagoBoyz] The irony of very well-recompensed nominally-American basketball players of color reacting with wild indignation to American criticism of China with regard to heavy-handed treatment of citizens of Tibet and residents of Hong Kong is of a density so thick and heavy that it threatens to drop through the core of the earth and come out the other side. This of course, after months of rather public displays by professional athletes of color making a big thing of knee-taking and demonstrations of disapproval during the playing of the American national anthem at the start of various games. This cheap display of woke-virtue sporting world division may already have sunk the National Football League, in the minds and hearts of those fans of football in Flyoverlandia-America. I suppose now we can look forward to seeing the same fatal holed-below-the-waterline-and-sinking-fast pattern in the round-bouncy-ball franchise; honestly, it's as if the NBA is basically saying, "Hold my beer and watch this!"

...That China in general, or China as a consumer seems to exercise so much economic power over American pop-culture generally is a matter to give one pause.


Perhaps it's time to curve-stomp pop culture?
Posted by: g(r)omgoru || 10/18/2019 04:47 || Comments || Link || E-Mail|| [6520 views] Top|| File under: Commies
Who's in the News
33
[untagged]
13
Sublime Porte
7
Commies
5
Taliban
3
Islamic State
3
Arab Spring
2
Hamas
1
Govt of Pakistan
1
Govt of Sudan
1
Govt of Syria
1
Govt of Iran
1
al-Nusra
1
Govt of Iran Proxies
1
Govt of Iraq
Bookmark
E-Mail Me
The Classics
The O Club
Rantburg Store
The Bloids
The Never-ending Story
Thugburg
Gulf War I
The Way We Were
Bio
Merry-Go-Blog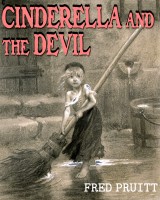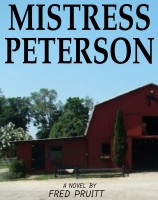 On Sale now!


A multi-volume chronology and reference guide set detailing three years of the Mexican Drug War between 2010 and 2012.

Rantburg.com and borderlandbeat.com correspondent and author Chris Covert presents his first non-fiction work detailing the drug and gang related violence in Mexico.

Chris gives us Mexican press dispatches of drug and gang war violence over three years, presented in a multi volume set intended to chronicle the death, violence and mayhem which has dominated Mexico for six years.
Click here for more information


Meet the Mods
In no particular order...


Steve White
Seafarious
Pappy
lotp
Scooter McGruder
john frum
tu3031
badanov
sherry
ryuge
GolfBravoUSMC
Bright Pebbles
trailing wife
Gloria
Fred
Besoeker
Glenmore
Frank G
3dc
Skidmark
Alaska Paul



Better than the average link...



Rantburg was assembled from recycled algorithms in the United States of America. No trees were destroyed in the production of this weblog. We did hurt some, though. Sorry.
3.235.173.74

Help keep the Burg running! Paypal: