-Obits-
Is it over yet?
[American Thinker] There's a huge difference between the solemn, sorrowful citizens who lined the streets to say good-bye to Ronald Reagan, John Kennedy, and FDR and the rubberneckers hoping to catch a glimpse of celebrity politicians putting in a public appearance for the late Senator McCain's multiple memorials. Releasing those men we loved from afar to a higher and happier place bears no resemblance to spectators taking part in one of the "scheduled events" posted strategically on the Fox News website and elsewhere.

Despite of the wall-to-wall media coverage of a seemingly unending series of funeral services (five at last count), this nation does not mourn the passing of a hero. Yes, dignitaries showed up and slid fake praise into orations meant for something other than a heartfelt memorial to the dearly departed. John McCain may have been dear to a few people, but for the rest of us (and most likely 99% of the people invited to be part of his ostentatious Display of the Dead), he remains a clear and present exemplar of a petty plutocracy and blatant self-service. One ecstatic writer called it the "biggest resistance meeting yet" as Her Father's Daughter saddled the next generation with the bitter Sins of the Father and was celebrated for embracing what many have called a world-class grudge. Somehow, she missed the message that "John called on us to be bigger... and better than that." Others, disgusted by the "political theatrics and cheap shots" recognized her father's signature spitefulness -- nasty to the end and beyond. Yet it was the observation of a high-school junior that explained a certain hollowness to every news anchor's claim that a nation mourns. CJ Pearson wrote: "At most funerals I've attended, it's God's love that fills the room, not hate and animus for a person who is not even in attendance."

This nation does not mourn John McCain who in a final act of self-aggrandizing mythmaking, personally planned a weeklong spectacle to weaponize a sacred cultural tradition meant to remember and honor the dead. This may become his most enduring legacy. An insatiably vindictive man, his equally malicious family, and all those eager to participate in a six-minute trash-talk tribute have radically transformed one of the last public opportunities to share our humanity. We do not mourn, we cannot mourn, and we should not mourn one who in death chose to even a score only he was keeping.



Related: PJ - A Tale of Two Funerals, and Two Waves.





Related: PJ - Trump Bashing at McCain/Franklin Funerals Truly Juvenile





Related 'Triple Stamp' Bonus: Armstrong Economics - John McCain Funeral, a career politician opportunity to bash Trump.
Posted by: Besoeker || 09/03/2018 03:06 || Comments || Link || E-Mail|| [6494 views] Top|| File under:
-Short Attention Span Theater-
Things That Make You Go Hmmmm - Odds are these historical coincidences will strike you as unlikely.
[WSJ] Sen. John McCain died Aug. 25 of a brain tumor, a glioblastoma. Sen. Ted Kennedy died of the same disease, also on Aug. 25, nine years earlier.

That's quite a coincidence. But in a world as wide as this one, extremely unlikely things happen every day. Last spring a friend of mine had a straight flush in a hand of five-card draw poker. There are 2,598,960 possible hands in five-card draw, only 36 of which beat the lowest straight flush. So the odds of losing while holding a straight flush are about 1 in 72,000. He lost anyway.

History provides endless examples of odds even longer than that:
Continued on Page 49
Posted by: Besoeker || 09/03/2018 00:00 || Comments || Link || E-Mail|| [6487 views] Top|| File under:
-Land of the Free
National Security Implications of Unresolved Grievances
[SmallWarsJournal] Jeremy D. Lawhorn

"Remember Democracy never lasts long. It soon wastes exhausts and murders itself. There never was a Democracy Yet, that did not commit suicide."[i]

In his letter written in 1814, John Adams provides an ominous warning that suggests that the Republic is inherently doomed to fail. Research suggests that his 200-year-old prophecy may have been accurate as reflected in the current state of the Republic. A recent study by Pew Research Center finds the partisan divide in the United States is at its highest level since the Civil War.[ii] If this partisan divide was confined to the voting booths and family debates, there would be little cause for concern. Today however, this partisan divide represents a more serious problem than hurt feelings due to bickering over political candidates or a few social issues. The Pew Research Center suggests that political polarization in the United States has reached a dangerous extreme. Divisions on fundamental political and social issues reached record levels during President Obama's term in office. And the gaps have increased even further during President Trump's first year.[iii] This polarization is caused by political and social entrenchment combined with a general reluctance to compromise creating extreme fractionalization. Fissures have opened up along every major demographic line including race, ethnicity, religion, place of origin, gender, and along every major political and social issue including immigration, national security, gay marriage, religious freedom, structural inequalities and many others.


Head to the link for the full editorial



Posted by: 3dc || 09/03/2018 00:00 || Comments || Link || E-Mail|| [6508 views] Top|| File under:
Diplomad 2.0: Winning and Silliness
[Diplomad 2.0] Can't stay away. This won't be long. Just a few thoughts as I watch developments this past week or so.

On trade. Trump is doing some amazing things on trade. You can agree or disagree with what he's doing but he's upending the existing world trade order. Back in 1999, we saw riots in the streets of Seattle over a meeting in that city by the World Trade Organization (WTO). Tens-of-thousands of people marched, looted and fought in protest over the WTO and its "globalization" of trade. It seems to me, those very same people ought now to be all for Trump. He's is dismantling the world trade institution that has done so much harm to US and other Western economies, especially the workers. It has helped the stock market as companies feel ever more free to move their operations in pursuit of lower wages and lax labor codes. It has played havoc with traditional industrial cities in the US, UK, and Europe. It has created a massive bureaucratic monster which now "regulates free trade." Trump is slashing away at it.

The deal with Mexico APPEARS to be a first step in that assault on the globalist economy. We haven't seen all the details so we don't know for sure. What has come out, however, would seem to be a big plus for US and Mexican industrial workers. We'll see, but it sounds promising.

Canada, of course, fell victim to the false prog vision of President Trump. Canada's silly PM missed the boat and lost Canada a chance to exert some influence in the Trump battle to scrap and replace NAFTA. The Canadian government wasted their time,

Canada's foreign minister, Chrystia Freeland, spent most of her time on visits to the U.S. lobbying governors and congressmen rather than talking seriously to our trade negotiators. Her boss, Prime Minister Justin Trudeau, even thought it was a good idea to antagonize Trump at his failed G7 summit in June.

Canada must now return, hat in hand, for a deal. If not, Trump will advance the deal with Mexico and leave Canada behind. Today he again vowed to raise car tariffs on Canada if it refuses to revise unfair levies of nearly 300 percent on some American goods, among other unfair practices.

Never underestimate Trump--just ask Jeb Bush, Marco Rubio, and Hillary Clinton for starters. Trudeau is going to have to do some serious catch up. He might want to read one of Trump's books for starters.

The Europeans and the Chinese, I predict, will soon have to make some serious concessions to Trump on trade. Trump understands something a lot of other politicians seemed incapable of doing. The US is by far the world's biggest economy and market, and, still, the most innovative--fracking, anybody? You can't just ignore it, or get into a trade war with it. You will lose.

While Trump is winning, we see a lot of silliness from others. The McCain funerals were absurd, demeaning, and damaged the reputation of McCain. The gathering of the establishment elites, the phony speeches, and the attempt to rewrite history by the "fake news" media were just too much to take, and underscored the revolutionary nature of the Trump administration. Read the hagiographies now being written by the MSM about McCain and then read what the WaPo said back in 2008 when their voice might have counted,

the stress of a campaign can reveal some essential truths, and the picture of Mr. McCain that emerged this year is far from reassuring. To pass his party's tax-cut litmus test, he jettisoned his commitment to balanced budgets. He hasn't come up with a coherent agenda, and at times he has seemed rash and impulsive. And we find no way to square his professed passion for America's national security with his choice of a running mate who, no matter what her other strengths, is not prepared to be commander in chief.

Or, of course, the NY Times back in 2008,

Senator John McCain of Arizona has retreated farther and farther to the fringe of American politics, running a campaign on partisan division, class warfare and even hints of racism. His policies and worldview are mired in the past. His choice of a running mate so evidently unfit for the office was a final act of opportunism and bad judgment that eclipsed the accomplishments of 26 years in Congress.

Righto.
Posted by: 3dc || 09/03/2018 00:00 || Comments || Link || E-Mail|| [6481 views] Top|| File under:
Economy
Trump Has Hurt American Workers, Charges AFL-CIO President Richard Trumka
[Huffpoo] President Donald Trump has done more to hurt American workers than help them, the leader of the largest federation of unions in the nation declared on Sunday. Union workers will likely support Democratic candidates in November, predicted AFL-CIO president Richard Trumka.

Trumka also said that Trump's proposed replacement for the North America Free Trade Agreement won't work without Canada. That pointedly contradicts claims by Trump that Canadian participation isn't necessary in his new trade pact.

As for workers, "unfortunately, to date, the things that he has done to hurt workers outpace what he's done to help workers," said Trumka, who represents more more than 12.5 million people.

Though unemployment is down, wages have also been down "since the first of the year," he said. "Gas prices have been up since the first year. So overall, workers aren't doing as well," Trumka told Chris Wallace on "Fox News Sunday."

In addition, Trump "hasn't come up with an infrastructure program that could put a lot of us back to work," Trumka added. "He overturned some health and safety regulations that will hurt us on the job." The president also helped scuttle an Obama administration Labor Department rule that would have extended overtime benefits to close to 5 million workers, Trumka said.

Come November, Trumka said, it "probably will be Democrats" his members support "because Democrats support working people more than Republicans." But decisions will be made candidate by candidate because "it's about electing people who will support working people," he said.
Posted by: Besoeker || 09/03/2018 08:36 || Comments || Link || E-Mail|| [6473 views] Top|| File under:
Olde Tyme Religion
Pope says 'something must be done about rape.... of the Earth with plastic products
[NY Post via Right Scoop] In a statement today from the Pope of an alternate universe where there is no sexual abuse in the church, the head of a church with no scandals at all put out a statement about the RAPE of the EARTH by the use of plastic products.

From the New York Post:

Pope Francis wants concrete action to combat the "emergency" of plastics littering seas and oceans.

Francis made the appeal in a message Saturday to galvanize Christians and others to work to save what he hails as the "marvelous," God-given gift of the "great waters and all they contain."

He said efforts to fight plastics litter must be waged "as if everything depended on us."
Posted by: Besoeker || 09/03/2018 04:21 || Comments || Link || E-Mail|| [6488 views] Top|| File under:
Syria-Lebanon-Iran
Idlib Awaits the Great Massacre
[ASHARQ]

by: Abdulrahman Al-Rashed
Abdulrahman Al-Rashed is the former general manager of Al-Arabiya television. He is also the former editor-in-chief of Asharq Al-Awsat, and the leading Arabic weekly magazine Al-Majalla. He is also a senior columnist in the daily newspapers Al-Madina and Al-Bilad


Militants in the Idlib province and its vicinity are sharpening their knives and cleaning their rifles in preparation for the great, and maybe final, battle of Syria's war.

Continued on Page 49

This article starring:
ABU AL YAQDHAN AL MASRI
Al-Qaeda
ABU MARIYA AL JUBURI AL QAHTANI
Al-Qaeda
AL FARGHALI
Al-Qaeda
Staffan de Mistura
Posted by: 3dc || 09/03/2018 00:00 || Comments || Link || E-Mail|| [6479 views] Top|| File under: Govt of Syria
Home Front: Culture Wars
The Phobia(s) That May Destroy America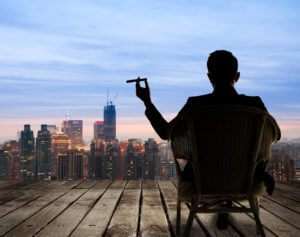 [Ricochet] I am continually dismayed by the level of fear, contempt, and anger that many educated/urban/upper-middle-class people demonstrate toward Christians and rural people (especially southerners). This complex of negative emotions often greatly exceeds anything that these same people feel toward radical Islamists or dangerous rogue-state governments. I'm not a Christian myself, but I'd think that one would be a lot more worried about people who want to cut your head off, blow you up, or at a bare minimum shut down your freedom of speech than about people who want to talk to you about Jesus (or Nascar!)

It seems that there are quite a few people who vote Democratic, even when their domestic and foreign-policy views are not closely aligned with those of the Democratic Party, because they view the Republican Party and its candidates as being dominated by Christians and "rednecks." This phenomenon has become even more noticeable of late, with the vitriolic attitude of certain prominent "conservatives" toward Trump supporters as a class.

What is the origin of this anti-Christian anti-"redneck" feeling? Some have suggested that it's a matter of oikophobia … the aversion to the familiar, or "the repudiation of inheritance and home," as philosopher Roger Scruton uses the term. I think this is doubtless true in some cases: the kid who grew up in a rural Christian home and wants to make a clean break with his family heritage, or the individual who grew up in an oppressively conformist Bible Belt community. But I think such cases represent a relatively small part of the category of people I'm talking about here. A fervently anti-Christian, anti-Southern individual who grew up in New York or Boston or San Francisco is unlikely to be motivated by oikophobia. Indeed, far from being excessively familiar, Christians and Southern people are likely as exotic to him as the most remote tribes of New Guinea.
Posted by: newc || 09/03/2018 00:00 || Comments || Link || E-Mail|| [6476 views] Top|| File under:
Who's in the News
35
[untagged]
4
Islamic State
3
Govt of Syria
3
Govt of Iran Proxies
3
Palestinian Authority
3
Taliban
2
Govt of Iraq
2
Govt of Saudi Arabia
2
Sublime Porte
2
Moslem Colonists
2
Antifa
2
Commies
1
Govt of Iran
1
Narcos
1
Thai Insurgency
1
al-Shabaab (AQ)
1
Ahrar al-Sham (Salafists)
1
TTP
1
Govt of Pakistan
1
al-Nusra
1
Hamas
1
Houthis
Bookmark
E-Mail Me
The Classics
The O Club
Rantburg Store
The Bloids
The Never-ending Story
Thugburg
Gulf War I
The Way We Were
Bio
Merry-Go-Blog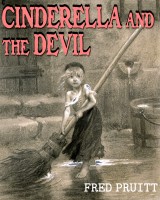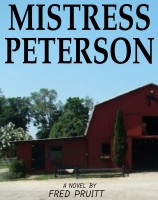 On Sale now!


A multi-volume chronology and reference guide set detailing three years of the Mexican Drug War between 2010 and 2012.

Rantburg.com and borderlandbeat.com correspondent and author Chris Covert presents his first non-fiction work detailing the drug and gang related violence in Mexico.

Chris gives us Mexican press dispatches of drug and gang war violence over three years, presented in a multi volume set intended to chronicle the death, violence and mayhem which has dominated Mexico for six years.
Click here for more information


Meet the Mods
In no particular order...


Steve White
Seafarious
Pappy
lotp
Scooter McGruder
john frum
tu3031
badanov
sherry
ryuge
GolfBravoUSMC
Bright Pebbles
trailing wife
Gloria
Fred
Besoeker
Glenmore
Frank G
3dc
Skidmark
Alaska Paul



Better than the average link...



Rantburg was assembled from recycled algorithms in the United States of America. No trees were destroyed in the production of this weblog. We did hurt some, though. Sorry.
44.200.30.73

Help keep the Burg running! Paypal: