-Lurid Crime Tales-
Omarosa Put Our Country's Security At Risk
[Townhall] On Sunday former Director of Communications for the White House Office of Public Liaison and The Apprentice reality star Omarosa Manigault revealed on NBC's "Meet the Press" that she had recorded her dismissal conversation with White House Chief of Staff John Kelly in the Situation Room. Not only that, but she actually played a 20-second recording of the conversation.

The White House Situation Room is one of the most essential and secure places for our country's national security. It is where our civilian leadership, intelligence services, and military plan, discuss, and implement many of our top-level defense and security actions on a day-to-day basis.

Many legal and national security experts have pointed out already that Omarosa's actions there may very well have violated federal law and are prosecutable. Ranging widely without partisan tilt, even some of those who fiercely oppose president Trump acknowledge this is a serious national security breach.

SCIFs, standing for "Sensitive Compartmented Information Facility," are government areas where information that has security-related implications and classifications is utilized. Personnel that do not have the required clearance may under certain circumstance go into these areas under various procedures and supervision.



Perhaps a source for some of the administration leaks has been found.



Posted by: Besoeker || 08/13/2018 08:56 || Comments || Link || [336084 views] Top|| File under:
Women Need Guns
[National Review] Several weeks ago we learned the results of a new survey: The United States is apparently one of the ten most dangerous countries in the world for women. It's not, actually, but that is the conclusion the Left has reached and is promoting based on inflated college-rape statistics and the fetishizing of victimhood. The survey results were compiled not from actual statistics, but instead from 550 interviews with so-called women's experts around the world. From their answers, it's clear that those in the intersectional American Left are walking around scared for their physical safety, or at least pretending to, even if that fear isn't grounded in reality.

America ranked in the same top-ten list as India, where women are all too frequently gang-raped, killed at gunpoint, and even sometimes set on fire afterwards. The U.S. came in at No. 10, while Iran, where a woman was recently arrested and sentenced to 20 years in prison for protesting laws regulating the wearing of a hijab, didn't rank at all. Anyone familiar with the truly dangerous climate for women in places such as India and the Middle East can understand that while the "Me Too" movement has raised necessary awareness of sexual harassment and assault here in the United States, it has not exposed our society to be inherently violent towards women. Relatively and realistically speaking, it is not uniquely dangerous for anyone to live in most parts of the country, no matter what "women's experts" may claim.

The notion that women are so at risk in the U.S. becomes particularly interesting when one considers that the same liberal ideologues promoting it are also diametrically opposed to gun rights. The American Left simultaneously holds the views that life is more dangerous for women here than in most other places in the world and that the Second Amendment should be repealed or, at the very least, drastically curtailed. Even under constant threat, women, if gun-rights opponents got their way, would not have the ability to protect themselves with the best defenses available. If women were really so threatened, so at risk of rape or assault at any given moment in the workplace and on the streets, what would we want them to have on their persons and in their homes to protect themselves? Would we want the strongest defense available to women to be pepper spray or a gun?
Posted by: Besoeker || 08/13/2018 03:55 || Comments || Link || [336066 views] Top|| File under:
Media covering (up) Dianne Feinstein's major spy scandal
[American Thinker] The mainstream media desperately want to deflect attention away from a huge spy scandal involving the ranking Democrat senator on the Senate Select Committee on Intelligence. For two decades, Senator Dianne Feinstein employed a Chinese spy on her staff. And when it was discovered, she was notified, the spy was fired (but not prosecuted), and the entire matter was kept secret from the public.

Only 5 years later did the news appear in public to almost no fanfare, bured deep in a Politico story on other matters.

The reason is obvious. The contrast with the treatment received by the Trump campaign when a Russian spy was merely suspected (on the basis of what appear to be ginned-up concerns over Carter Page, an FBI informant) is so stark as to raise serious question as to the integrity of the FBI counterintelligence operation. The NSA's ability to monitor every form of electronic communications except ham radio[i] was mobilized to spy on the presidential campaign of the opposition party to the Obama administration. No notification to the campaign was offered, unlike Feinstein's treatment.

The entire incident is being presented to the public as no big deal. That is a classic example of the fake news of which President Trump so vocally complains. Fortunately, Mark Thiessen checked out the real dimensions of the spy operation:
Posted by: Besoeker || 08/13/2018 03:24 || Comments || Link || [336066 views] Top|| File under:
Devin Nunes: Clinton campaign colluded with 'nearly every' top official at the DOJ and FBI
[Wash Examiner] House Intelligence Committee Chairman Devin Nunes declared Sunday that Hillary Clinton's campaign "colluded" with nearly every top official in the Justice Department and FBI.

An interview on Fox News had turned to the topic of Trump dossier author Christopher Steele and his ties to Bruce Ohr, a high-level DOJ official who fed the FBI information from the ex-British spy even after he was cut as a source for providing confidential information to the media.

The dossier, published last year by BuzzFeed, contains unverified claims about the Russians having information on President Trump that could be used as leverage. Republican investigators are concerned the FBI deceived a Foreign Intelligence Surveillance Act court when it used information from the dossier without disclosing its Democratic benefactors to gain the authority to spy on onetime Trump campaign aide Carter Page.

Clinton's campaign, as well as the Democratic National Committee, retained Fusion GPS' anti-Trump research through October 2016 after it was initially funded, then dropped by the Washington Free Beacon, a conservative publication.

Nunes, R-Calif., blamed the media for largely ignoring the revelations surrounding the origins of the federal investigation into possible collusion between the Trump campaign and Russia and stressing that the American people "need to know it" called for the declassification of "an unprecedented amount of information."

Ohr, who was the fourth-highest ranking official in the Justice Department, will testify before the House Judiciary Committee on Aug. 28 "to answer why he had 60+ contacts with dossier author, Chris Steele, as far back as January 2016," Rep. Mark Meadows, R-N.C., announced on Twitter late Friday.
Posted by: Besoeker || 08/13/2018 02:12 || Comments || Link || [336068 views] Top|| File under:
Economy
Capital Flight -- The Strategy Behind Trump's Sanctions
[AmericanThinker] When there is war, conflict, or instability, vulnerable human beings flee, seeking refuge in safer countries. Everyone is familiar with the plight of refugees, and the challenges refugees create for surrounding nations. People need and deserve support, and it requires resources to meet this need.

When there is war, conflict, or instability, vulnerable capital and wealth also flee. The "problem" of fleeing capital is different, however. Because capital and wealth are not as encumbered and physically restricted as are human beings, especially in the modern electronic age, capital moves far from the source of instability. Capital flight makes support of human refugees even more difficult, as capital often flees nations burdened with the obligation of support, nations in close proximity to the underlying cause of flight.

Unlike human refugees, who consume resources and capital, fleeing capital is welcome with inviting arms by safe havens. Capital and wealth must "go somewhere," and if they land in the banks and markets of a particular nation, that nation reaps the reward of that investment. Banks can lend at lower interest rates. Businesses can grow, expand, modernize, and invest. There is great reward and little cost to a recipient nation, especially if that nation has already invested heavily, historically, in the safety and security of the investment, by, for example, modern economic protections, strong security, a stable political system, and reasonable taxation.

...Not all capital flight winds up in the U.S., of course, but it's safe to say that a good percentage is winding up here. Simple economics: more money chasing the same goods or investment opportunities causes prices to increase. With share prices high, companies can grow, expand, modernize, and invest. The investment increases the value of companies, generates returns for investors, and generates revenues for the U.S. government.

...Trump is not employing a philosophically driven foreign and trade policy wielding empty threats of carrot and stick like his predecessors. His foreign policy is disruptive, and intended to create meaningful reform in both statecraft and trade, first and foremost, to advance U.S. political, economic, and military interests. Achieving these objectives, even in the slightest of degrees, increases the safety and security of the U.S. as a safe haven, which strengthens Trump's ability to reform both foreign services and trade.
Posted by: g(r)omgoru || 08/13/2018 05:17 || Comments || Link || [336066 views] Top|| File under:
10 Ways to Live Frugally Without Looking Cheap
[US News] Do you hate the idea of brown-bagging it as everyone else in the office goes out for lunch? Do you dread parking your old-school Camry in a lot full of BMWs? Do you hope no one sees you with your coupons in the grocery store?

If keeping up appearances is important to you, there are plenty of ways to do it without resorting to falling into debt. Here are 10 ways to look like you're living large without overspending.

#1. Buy used items. From designer clothes to luxury cars, you can buy high-quality goods at a reduced rate simply by opting for secondhand items. "I have a couple ladies who work for me who always look great," says Dawn-Marie Joseph, president of the financial firm Estate Planning & Preservation in Williamston, Michigan. "The majority of them buy their stuff from nice consignment shops."


And many more.
Posted by: Besoeker || 08/13/2018 03:20 || Comments || Link || [336085 views] Top|| File under:
Taiwanese Electronics boss: 'You need to think 10 years ahead' (video)
[BBC] Kinpo is a Taiwanese electronics giant. It employs 40,000 people and has a turnover of $36bn a year. It has developed some ground-breaking products, such 3D printers and a mirror that doubles as a computer screen. The key to success, says chief executive Simon Shen, is thinking far into the future.
Posted by: Besoeker || 08/13/2018 03:05 || Comments || Link || [336069 views] Top|| File under:
Pres. Trump Is Quietly Destroying Obamacare While Helping Millions of Americans‐Here's How
[Townhall] Despite numerous promises from congressional Democrats and President Barack Obama when they passed the Affordable Care Act in 2010, the health care law has created far more problems than it has solved. Premiums, deductibles, and health care choices have all worsened since Obamacare went into effect, and there's no sign America's health insurance system will improve anytime in the near future.

President Trump inherited a health insurance crisis when he took office in January 2017, so he and congressional Republican leaders immediately began to work to implement their plan to replace Obamacare with a more market-centered approach to improving the nation's health insurance system. That plan failed miserably, and ever since, the Trump administration has steadily been working‐often quietly‐to gut Obamacare of its most burdensome provisions, providing millions of Americans with financial relief and alternative ways to purchase affordable health insurance and putting Obamacare on a path toward complete collapse.

For example, in December 2017, at the request of the Trump administration and some conservatives in Congress, Republicans included in the Tax Cuts and Jobs Act a provision reducing the Obamacare penalty for not purchasing "qualifying" health insurance to $0, beginning in January 2019. This move was particularly important for working-class families because IRS tax data show of the 6.6 million filers required to pay the Obamacare penalty in 2015, the most recent year for which data are available, 36 percent had an adjusted gross income of $10,000 to $25,000. That means Republicans' decision to lower the penalty to $0 will save millions of working-class people from having to pay fees they likely can't afford.
Posted by: Besoeker || 08/13/2018 02:59 || Comments || Link || [336070 views] Top|| File under:
Home Front: Politix
New York's growing six-figure-pension club
[NY Post] The hit on New York taxpayers continues to grow, with the number of $100,000-plus retirees up 20 percent last year.

As the Empire Center reported this week, the number of six-figure pensioners in the state pension system is nearing 5,000 ‐ up 756, or 20 percent, from 3,817 in fiscal 2017. Of those, 20 rake in more than $200,000 a year; three get 300 grand-plus.

Heading the pack: Shashikant Lele, a retired doctor at the Roswell Park Comprehensive Cancer Center, who pulls in $436,356 annually.

You thought government salaries were high? At least staffers are expected to work in return for their fat pay. Yet those generous paychecks drive up retirement payouts. As do the ludicrously sweet pension terms OK'd by Albany over the years.

Trouble is, someone has to pay for that largesse, and that someone is New York taxpayers. State and local taxes must go to shore up the state pension funds that send checks to retirees. And that amount has grown a frightening 2,900 percent, from $164.5 million in 2000 to $4.8 billion in 2017.

The Empire Center's E.J. McMahon also links that spike to losses from risky investments the fund made in the hopes of higher returns ‐ in a bid "to perpetuate the illusion" the state can make the juicy pension payouts without inflicting much pain on taxpayers.

Indeed, state comptroller candidate Jonathan Trichter this week is blasting incumbent Tom DiNapoli, who oversees the retirement system, for parking money in hedge funds and private-equity assets that "underperformed" the market by $8 billion.

The high $6 billion in fees Trichter says DiNapoli paid to managers of those funds only made things worse.

Meanwhile, state and local governments are left with an ever-shrinking share of tax revenue for non-pension expenses. Average New Yorkers, that is, pay more and get less.
Posted by: Besoeker || 08/13/2018 08:38 || Comments || Link || [336069 views] Top|| File under:
Lindsay Graham: 'These Investigations Against Trump Were Corrupt to the Core'
[Breitbart] On this weekend's broadcast of "Fox News Sunday," Sen. Lindsey Graham (R-SC) said the FBI investigation into Russian meddling in the 2016 presidential election, which has turned into special counsel Robert Mueller's investigation, was "corrupt at the core."

Partial transcript as follows:

MACCALLUM: I want to ask you before I let you go a non-foreign policy question with regards to Bruce Ohr, who is a Department of Justice official Who worked under Sally Yates and just a few offices down from the head of the Justice Department. He's becoming a much more central figure in what looks to be the initiation of this Russia investigation. What do you know about that?

GRAHAM: Well, he was the number four guy at the Department of Justice. His wife worked for Fusion GPS, the firm hired by the Democratic National Committee and the Clinton campaign to get ‐ to find dirt on Trump. They hired Christopher Steele, a former British agent, who went to Russia to gather a dossier that I think is a bunch of political garbage.

Here's what I would tell the American people. Both campaigns were investigated by the FBI and the Department of Justice in 2016. When it came to the Clinton campaign, she got a pass. The criminal investigation of the Clinton campaign was a joke. When it came to the Trump campaign, it was corrupt, it was biased and I think unethical. Mr. Ohr should not have had any role in investigating the Trump campaign because his wife worked at Fusion GPS. The two ‐ the FBI agent in charge of the Clinton campaign hated Trump, liked Clinton, and also started the counterintelligence investigation against Trump. When it came to Dianne Feinstein, they went to her and said, hey, there's a Chinese person working on your staff that we think may be tied to the Chinese government. When it came time to ‐ they never did the same for Trump. So these investigations against Trump were corrupt at the core. They gave Clinton a pass. Bruce Ohr was at least unethical. We need a special counsel to look at all things Department of Justice and FBI when it came to the Trump investigation, particularly the counterintelligence investigation.
Posted by: Besoeker || 08/13/2018 02:33 || Comments || Link || [336097 views] Top|| File under:
Deep State Husbands
[NewsWithViews] Most of us are familiar with the Stepford Wives, but how many of us realize that the men involved in the so-called Deep State have wives that are anything but Stepford-type women?

Those of us who seek news outside of the mainstream know who Nellie Ohr is. Fox News spent the past week inundating us with information about her. The question is: Why did they wait so long to broadcast data published seven months ago? Fox News treated it like a news alert ‐ called it that, in fact.

It's almost as if everything is being carefully timed to achieve a very secret objective.

Do the words "statute of limitations" resonate as the reason behind Robert Mueller's, the FBI's, the DOJ's and Congressional Committees' unreasonable delays? If truth can be delayed long enough, no one goes to jail because the statute of limitations comes and goes so no one can be prosecuted.


When a crime (with a few exceptions ‐ like murder) is perpetrated, the authorities have a limited amount of time to catch and prosecute the offender. If the statute of limitations says the authorities have three years to solve and prosecute the crime, the perp can confess the day after the three year limit passes and cannot be prosecuted for it. The crime is "dead."

The Obama administration, the FBI and Department of Justice have handled many of their responsibilities to department policies and to our Constitution with reckless disregard. If they delay things beyond the statute of limitations they cannot be prosecuted. Thus they get to maintain their fictitious record of upholding the Constitution against enemies, foreign and domestic, and all of the mafia-like characters who have caused this challenge to our Constitutional Republic ‐ and they get to retire at taxpayer expense.


Continues.
Posted by: Anomolous Sources || 08/13/2018 00:00 || Comments || Link || [336091 views] Top|| File under:
Syria-Lebanon-Iran
What do attacks on seminaries indicate for Iran?
[ENGLISH.ALARABIYA.NET] On August 7, the re-imposed US economic sanctions on Iran came into effect. The move ended a three-month period given by the Trump administration to foreign companies to cut their business ties with Iran, which they developed after signing the nuclear deal in the summer of 2015. From the US point of view, the three month period was sufficient for foreign companies, especially European ones, to wind up their businesses and leave Iran.

ECONOMY NOSEDIVES
At present, sanctions have been imposed on cars, coal, gold, metal and banking transactions, and they will be followed in November with sanctions on energy trade. The Europeans tried "to hold the stick from the middle", soothe Iranian fear on one hand and forge an understanding with the Americans on another in order to protect their companies which sealed major deals inside Iran - just as they had in the 1990s when sanctions were imposed on Libya after the bombing of Pan Am Flight and on Iran after the American hostage situation. In the end, the Europeans will not risk losing the US market to Iran, and they will eventually have to deal with the situation, and this has practically began by freezing their companies' businesses and then exiting Iran.

Continued on Page 49
Posted by: Fred || 08/13/2018 00:00 || Comments || Link || [336070 views] Top|| File under: Govt of Iran
Home Front: Culture Wars
The Ten Most Hateful Americans and Why they Matter
[American Thinker] The American Left is stoking hatred and it's tearing us apart. Our media is guilty of not only of failing to shame those responsible, in many cases they egg them on, giving them a platform. The volume of irrational hatred spewing into our ether is extremely unhealthy, even dangerous for our republic and the broader American culture.

To be sure, there has been excessive rhetoric from the man who could well go down as the most accomplished and successful president in our history at the rate his achievements mount. But President Trump's willingness to verbally punch back at his political enemies, sometimes crudely, pales in comparison to the level of hate being spewed out by leftists.

Our country is 242 years old. One has to wonder how it can survive much longer as the decibels of hate, particularly from the left, continue to rise almost hysterically. We've already had one civil war. That one cost over 600,000 lives. We don't need another one.

At a minimum, those pumping out the hate need to be identified, shamed and shunned. This is what an active media should be doing. So who are we talking about? Here's my list of the top 10 most vicious and dangerous haters in America today.

10. Louis Farrakhan -- Even the progressive hate group called The Southern Poverty Law Center classifies Farrakhan's virulently racist, homophobic, anti-American and anti-Semitic Nation of Islam (NOI) as a hate group and black separatist organization. As the leader of NOI, Farrakhan has preached the organization's theology that blacks are superior to whites, that whites were created 6,600 years ago as a "race of devils" by an evil black scientist named Yakub and that "white people deserve to die." Farrakhan accused Jews of being involved in the September 11 attacks. In a speech this year, Farrakhan described "the powerful Jews" as his enemy. "Now that nation called Israel never has had any peace in 40 years and she will never have any peace because there can be no peace structured on injustice, thievery, lying and deceit and using the name of God to shield your dirty religion under His holy and righteous name." That's right, he calls the religion of Moses, who gave the world the Ten Commandments, "dirty."


Nine more follow:
Posted by: Besoeker || 08/13/2018 08:27 || Comments || Link || [336067 views] Top|| File under:
Ben Carson: We Called Ancient Civilizations Heathens Because They Sacrificed Babies, But We Abort Them
[LifeNews.com] Dr. Ben Carson has a way of putting things in perspective that endears him to pro-life activists. The neurosurgeon and the author of six best-selling books makes another compelling point about the issue of abortion that is sure to have eveyone who opposes abortion concurring.

He pointed out how ancient civilizations have been criticized for the brutal practices of human sacrifice and child sacrifice ‐ but he wonders if modern society isn't "guilty of the same thing" because we have legalized abortion.

"Well, it's interesting that we sit around and call other ancient civilizations heathen because of human sacrifice but aren't we actually guilty of the same thing?" said Dr. Carson in reference to a question about abortion. "The good thing is the American populace is moving closer and closer to understanding that abortion is murder. Every year we're getting better on that regard."
Posted by: Besoeker || 08/13/2018 08:02 || Comments || Link || [336068 views] Top|| File under:
Government
Chicago Is Next To Look At Universal Basic Income
[Hot Air] It's the year of the Democratic Socialist and that means that some relatively crazy ideas are all the rage. One of the biggest is the dream-like vision of a society where you get paid whether you work or not. It's known as universal basic income (UBI) and it fits in nicely with the idea of each according to his needs. Can it work in the United States, particularly in some of our cash-strapped major cities? We may find out soon enough because Chicago is looking at giving it a go.
Posted by: Besoeker || 08/13/2018 02:25 || Comments || Link || [336121 views] Top|| File under:
Who's in the News
30
[untagged]
5
Govt of Pakistan
4
Sublime Porte
4
Islamic State
3
Houthis
3
Taliban
2
Hamas
2
Govt of Iran
2
Moslem Colonists
1
Govt of Saudi Arabia
1
Govt of Iraq
1
TTP
1
Salafists
1
Arab Spring
1
al-Nusra
1
Tehreek-i-Labbaik Pakistan
1
Govt of Syria
Bookmark
E-Mail Me
The Classics
The O Club
Rantburg Store
The Bloids
The Never-ending Story
Thugburg
Gulf War I
The Way We Were
Bio
Merry-Go-Blog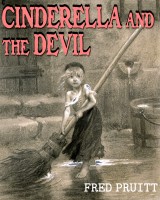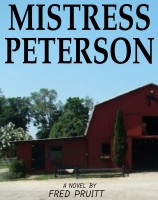 On Sale now!


A multi-volume chronology and reference guide set detailing three years of the Mexican Drug War between 2010 and 2012.

Rantburg.com and borderlandbeat.com correspondent and author Chris Covert presents his first non-fiction work detailing the drug and gang related violence in Mexico.

Chris gives us Mexican press dispatches of drug and gang war violence over three years, presented in a multi volume set intended to chronicle the death, violence and mayhem which has dominated Mexico for six years.
Click here for more information


Meet the Mods
In no particular order...


Steve White
Seafarious
tu3031
badanov
sherry
ryuge
GolfBravoUSMC
Bright Pebbles
trailing wife
Gloria
Fred
Besoeker
Glenmore
Frank G
3dc
Skidmark



Better than the average link...



Rantburg was assembled from recycled algorithms in the United States of America. No trees were destroyed in the production of this weblog. We did hurt some, though. Sorry.
35.175.107.142

Help keep the Burg running! Paypal: