-Short Attention Span Theater-
Rapper Diddy aka Sean Combs lived with the Amish and milked cows as a child
[BBC] These days, Diddy is a multi-hyphenate rap mogul, with a record label, fashion label, television network and alcohol business to his name.


He ever live with you Issac? No Benjamin, not one fok'n day. Thy word is bond, I call it BBC bullshi*.


But he's revealed that one of the "greatest" times of his life was a summer when he drove by spent living in an Amish community in Lancaster, Pennsylvania.

During the two-month stay, he picked berries and learned to milk cows.

"It's one of the things that helped to make me who I am," he told US chat show host Jimmy Kimmel.

The Amish community in the US is renowned for shunning modern technology and preserving traditional ways of life.

They dress simply and live without phones or electricity, using horses for farming and for transport.

"It's a chance to really kind of get away and just - no electronics," explained Diddy. "It really teaches you how to just relate with each other."


Posted by: Besoeker || 08/06/2018 08:50 || Comments || Link || E-Mail|| [10801 views] Top|| File under:
Home Front: Politix
How Many Divisions Does Judge Bates Command?
h/t Instapundit


[PJMedia] To begin: federal judges have no authority -- none -- to countermand an executive order issued by the president of the United States in the lawful pursuit of his executive function under Article Two of the Constitution. And yet, so out of line has the lesser judiciary -- that is to say, every federal judge below the Supreme Court level -- become that we have now arrived at this blatantly unconstitutional pass.
A federal judge on Friday ordered a total restart of the Deferred Action for Childhood Arrivals (DACA) program, in a hit to the Trump administration.

...As I've frequently noted on this site, the lower federal courts are entirely creations of Congress, and thus subordinate to it. And they certainly have no authority over the executive branch, other than that which they have aggrandized unto themselves via Marbury v. Madison and other rulings of dubious constitutionality. The notion that the three enumerated branches of the federal government are "co-equal" is a polite fiction to disguise the fact that the Supreme Court (Article Three) is the last and least of them, and can be stripped of all jurisdiction except its enumerated powers any time Congress so ordains.

...Let's call this what it is: an attempt by a single judge in the District of Columbia to usurp the power of the executive simply because he doesn't like the substance of the administration's arguments. But the only argument the administration needs is: "because."

The Left prefers to implement its policy preferences via the courts, because it only takes a handful, or even one, to overturn the will of the people. But our system of government as founded -- and as re-articulated by Abraham Lincoln in the Gettysburg Address -- is devoted to the proposition that here the people rule via their elected representatives, not judges.

The President is every bit as much the arbiter of the Constitution as is the Congress or the Supreme Court; if Trump's ready to tackle the problem of the runaway federal judiciary, this would be a great test case. Because, sooner or later, it's a battle that needs to be fought and won if the constitutional balance of power is to be protected. To paraphrase Andrew Jackson, "John Bates has made his decision -- now let him enforce it."

Posted by: g(r)omgoru || 08/06/2018 02:58 || Comments || Link || E-Mail|| [10796 views] Top|| File under:
Ex-Muslim Woman Has Stunning Warning About Michigan Governor Hopeful Abdul El-Sayed: "He's Practicing Taqiyya"
(TeaParty.org) ‐ Michigan voters may be soon voting themselves into the oppressive practice of Sharia law.

Abdul El-Sayed, the Democratic socialist who is running for Governor of the state of Michigan, may have much bigger plans for his time in office than he's letting on.

El-Sayed, who is a Sharia-compliant Muslim, is running on a campaign that sounds great for non-Muslim progressives, Linda Loomer explains over at Big League Politics:

El-Sayed is not only a Sharia compliant Muslim, but he is a Democrat socialist running on a Marxist political platform as a self-proclaimed "justice Democrat". Some of the campaign talking points El ‐Sayed is campaigning on include socialized healthcare, legalization of Marijuana, free college tuition, abortion, opposition to fossil fuels, pro-illegal immigration, and anti-Israel foreign policy. If elected Governor, El-Sayed has vowed to abolish ICE and make Michigan a Sanctuary state where illegal immigrants are protected from deportation and immune to the actions of law enforcement agencies.

Sounds pretty secular, right?

Well, as one ex-Muslim explains, that's the point.
Posted by: Besoeker || 08/06/2018 01:59 || Comments || Link || E-Mail|| [10796 views] Top|| File under:
India-Pakistan
Attack on schools
[DAWN] AN assault on education, particularly girls' education, brings back some of the most terrible memories of Pakistain's fight against extremism.

Early Friday morning, at least 13 government and private schools in Gilgit-Baltistan's Diamer district were vandalised; several were set on fire. Most of them were girls' schools, including one which has been attacked five times since 2004.

Fortunately, there was no one present on the premises at the time. According to law enforcement, preliminary investigations indicate that the perpetrators were not associated with any

hard boy

group but locals opposed to girls' education.

It is therefore some consolation that a good number of other locals in the area hold very different views: members of political parties, student groups and local organizations came out in droves to hold protest demonstrations, shouting slogans against extremism and demanding that the culprits be severely punished.

Deliberate, wilful attacks on schools in any setting ‐ and by definition, on education itself ‐ are worthy of condemnation in the strongest terms, but they have a particularly symbolic significance in the context of Pakistain's recent history.

They are associated with some of its worst tragedies, and also its most enduring acts of bravery. In fact, a campaign of intimidation against girls' education from 2008 onwards was among the initial indications of the TTP's increasing hold over Swat


...a valley and an administrative district in the Khyber Pakhtunkhwa Province of Pakistain, located 99 mi from Islamabad. It is inhabited mostly by Pashto speakers. The place has gone steadily downhill since the days when Babe Ruth was the Sultan of Swat...


Valley, when it started asserting itself outside Fata.

In early 2009, the terrorist group ordered a complete ban on girls' education. Resistance to these ominous developments coalesced in the form of young Malala Yousafzai

...a Pashtun blogger and advocate for girls' education from Mingora, in Swat. She is esteemed as an ambassador of international good will, even though she can't go home lest some fellow in a turban shoots her in the head again...
, whose bravery very nearly got her killed by the TTP, and who went on to become an international icon for the right of girls to education.

In early 2014, 15-year-old Aitzaz Hasan gave his life while preventing a

jacket wallah

from attacking his school in Hangu, KP.

Later that year, on Dec 16, a group of TTP

Lions of Islam

targeted the Army Public School, Beautiful Downtown Peshawar

...capital of Khyber Pakhtunkhwa administrative and economic hub for the Federally Administered Tribal Areas of Pakistan. Peshawar is situated near the eastern end of the Khyber Pass, convenient to the Pak-Afghan border. Peshawar has evolved into one of Pakistan's most ethnically and linguistically diverse cities, which means lots of gunfire.
, and slaughtered 132 students and 17 staffers in one of the country's deadliest acts of terrorism.

Hundreds of schools, mostly for girls, have been bombed by

Lions of Islam

during the last decade or so.

Opposition to girls' education is a trait common to violent

bad boy

organizations, and Friday's attack in Diamer is evidence that a similar mindset continues to prevail in parts of the country; indeed, the district has long been known as a hotbed of radical and sectarian groups.

The authorities must act swiftly to find the perpetrators before their actions embolden others to once again make the obliteration of girls' schools the centrepiece of an obscurantist agenda.

Literacy rates in Diamer are abysmal and in terms of education indices, it ranks among the 10 lowest-ranking districts in Pakistain.

Fortunately though, it seems many of its residents are prepared to fight for the right of their girls to go to school. The state must not let them down.


Posted by: Fred || 08/06/2018 00:00 || Comments || Link || E-Mail|| [10796 views] Top|| File under: Govt of Pakistan
Israel-Palestine-Jordan
Israel's mighty army is no match for Hamas's flaming condom bombs
[NP] Late afternoon last Wednesday, I climbed a sandy knoll at the edge of Sderot, a town of 25,000 in southern Israel, four kilometres from the border with the Gaza Strip.

Accompanying me was Eddy, a local community worker, Sderot-born and bred. Ten years ago, Eddy moved with his wife and four young children away from Sderot to a kibbutz 3.5 kilometres further inland to escape the near constant barrage of rockets coming from the Gaza Strip. In Sderot, once the rocket alarms sound, people have 15 seconds, at most, to dash to the nearest shelter for safety. But the elderly, sick and very young are housebound ‐ and terrorized. Every single public bus shelter in Sderot doubles as a fortified bunker, as do the 35 or so windowless kindergartens.

For the past two months, Sderot residents and tens of thousands of other Israelis residing near the border have contended with the latest innovation in weapons from Gaza: airborne inflated balloons and condoms fitted with incendiary devices. Strong Mediterranean breezes carry the firebombs up to eight kilometres inland.


Posted by: Besoeker || 08/06/2018 00:56 || Comments || Link || E-Mail|| [10800 views] Top|| File under: Hamas
Syria-Lebanon-Iran
Iranian regime playing a dangerous game with Trump administration
[ARABNEWS] From both political and economic perspectives, the Islamic Republic is facing difficult and challenging times. This is thanks to the Iranian regime's economic mismanagement, the hemorrhaging of billions of dollars on its proxies, militias and terror groups, its misuse of the nation's wealth, and the widespread financial and political corruption within the theocratic system.

In addition, the country has been plagued by ongoing protests, as many people cannot make ends meet and their frustration with the regime has increased. Iran's currency, the rial, has continuously dropped to historic lows and the resulting devaluation makes the price of basic commodities more expensive and puts further pressure on the ordinary people.

The political and economic crises are not going to ease for the Iranian leaders due to the fact the regime has shown no sign or intention of taking action to address the people's grievances, such as fighting financial corruption in the upper echelons, halting financial support for proxies, creating jobs, or redistributing the nation's wealth.

Furthermore, the US Treasury Department will begin reimposing primary sanctions on Iran's theocratic establishment this week.

The Iranian leaders have a chance to address the crisis through international diplomacy. One major opportunity presented itself when US President Donald Trump offered to negotiate with the Islamic Republic without any conditions. When discussing Iran, Trump said during a joint news conference at the White House with the Italian Prime Minister Giuseppe Conte: "I would certainly meet with Iran if they wanted to meet… I do believe that they will probably end up wanting to meet. I'm ready to meet whenever they want to." He added:

"No preconditions."

Iran's currency immediately made a recovery, gaining nearly 10 percent due to the hope that Tehran may take up the US administration's offer, employ diplomacy, and subsequently defuse tensions. Many Iranian people were hoping that Washington and Tehran would negotiate with each other and improve their relationship.

Shahla, a mother of two and a part-time financial analyst in Isfahan, said: "The economic situation is unbearable for millions of people in Iran. Many of the current financial problems that we are encountering are because of the Islamic Republic's heated and war-like rhetoric toward other countries. Our market thinks that we are on the verge of war in any moment. I wish they (Iran's leadership) would agree to speak with the US in a civilized manner. This will give some relief to the market and the Iranian people."

Unfortunately, since diplomacy is the last resort for the Iranian regime, its leaders rejected the US offer on the spot. The rejection came from both hard-liners and moderates, who are considered to be "diplomatic." Senior Iranian officials and military commanders of the Islamic Revolutionary Guard Corps and the Quds Force labeled accepting the US offer for talks as a "dream" for the "Great Satan."

Although many Iranians would like to see an end to the tensions between Washington and Tehran, Gen. Mohammed Ali Jafari, commander of the IRGC, stated: "The Iranian people do not authorize officials to meet the Great Satan... Mr. Trump, Iran is not North Korea." Not only did the Iranian leaders decline Trump's offer, but they also ratcheted up their incendiary rhetoric without contemplating the repercussions of such heightened tensions. Jafari described Trump as the "amateurish president" of the "Great Satan," who is going to take his dream to meet with Iranian leaders "to the grave."


Posted by: Fred || 08/06/2018 00:00 || Comments || Link || E-Mail|| [10796 views] Top|| File under: Govt of Iran
Home Front: Culture Wars
Get It Through Your Head That Progressives Hate You
[Townhall] Some of you need to cease the denial and accept the harsh reality that the left hates you. It's a fact, as much as the liberal gaslight gang and the conserva-sissy weakhearts deny it. You can tell that leftists hate you by the way that leftists tell you that they hate you.

Take Sarah Jeong, please ‐ hey, the New York Times was happy to get this bitter creep onboard because of her history of virulent racism. The Times saw her hate as a plus, not a negative, an asset, not a liability. You can't draw any other conclusion ‐ if you take her tweets, trade out the word "white" ‐ man, does she ever hate white people ‐ and toss in some other skin hue you'd have a pink-haired millennial David Duke. And the NYT saw that and said, "Awesome, sign her up!"

...Progressives think that it's okay to hate someone solely because of the color of his skin. They aren't against racism ‐ they are actively in favor of racism. Sure, they dress up their shameful prejudices with the kind of convoluted nonsense their associate professors of oppression studies taught them as sophomores, but it all comes down to the fact that they hate white people. Of course, they also hate black, Asian, and Latin people too, when such patriots dare embrace conservative values. So, in that way, liberals are equal opportunity racists.

...We need to accept the harsh reality that a substantial number of our fellow citizens hate our guts. All the simpering blabber about civility, all the clichés about unity, are all just comforting lies. A bunch of them hate us. They hate us. Hate. And we need to stop pretending the truth right in front of us is not right in front of us.

What do we do? We fight. This is not going to be a single skirmish. This is a campaign, a long and difficult one with the objective of destroying the ideological cancer metastasizing through America's body politic. Step One: We must ruthlessly attack any manifestation of their hate using all the political and cultural tools at our disposal. We need to make liberal racism painful, so they are incentivized to abandon it. We're not here to win moral victories. We're here to win victory victories.



Or die - just ask the Cambodians
Posted by: g(r)omgoru || 08/06/2018 03:19 || Comments || Link || E-Mail|| [10802 views] Top|| File under:
Metro weighs separate subway cars for 'white civil rights' rally participants, protesters
[Wash Times] Transportation officials preparing for a "white civil rights" rally being organized outside the White House next weekend are considering segregating participants and counterprotesters on separate subway cars, the chairman of the Washington Metropolitan Area Transit Authority said Friday.

"We have groups clearly at odds with each other," said Metro board chair Jack Evans. "We'd like to keep the groups separate. We don't want incidents on Metro."


Oh the inescapable irony.


"Maybe put all of one group on a train or a certain car on a train," he told the local NBC affiliate. "We're trying to see how can we keep the groups separate so we don't have any incidents but not put in place programs that could be problematic in the future."


Notice how an increased policing and law enforcement presence is not mentioned ?


Scheduled for Sunday, Aug. 12., the event falls on the first anniversary of last year's violent "Unite the Right" rally in Charlottesville, Virginia, where fights between far-right participants and opposing demonstrators culminated in the death of a counterprotester, Heather Heyer.

Charlottesville resident Jason Kessler, the organizer of last summer's rally, has received preliminary approval from the National Park Service to hold the event at Lafayette Park outside the White House, raising safety concerns throughout the region given last year's outcome.
Posted by: Besoeker || 08/06/2018 01:10 || Comments || Link || E-Mail|| [10798 views] Top|| File under:
Immigration Will Not Make America Great Again
[American Thinker] Although the "progressive left" fetishizes open borders for its own sake, they nevertheless festoon their arguments with economic ornamentation in an attempt to convince fiscally-minded fence-sitters. Usually, their ploy fails.

But every once in a while a seemingly convincing argument is made. Ruchir Sharma's piece in the New York Times, entitled "To Be Great Again, America Needs Immigrants," is one such piece. Not only does Sharma rely on uncontested data, but his logic seems solid. But looks can be deceiving. Sharma's argument suffers from two main problems: Sharma misunderstands how economies grow, and he conflates gross domestic product (GDP) with prosperity.

Sharma claims economic growth depends primarily upon extra population, not productivity:

The underlying growth potential of any economy is shaped not only by productivity, or output per worker, but also by the number of workers entering the labor force. . .What makes America great is, therefore, less about productivity than about population, less about Google and Stanford than about babies and immigrants.

This is wrong. Technology, not population, drives long-run economic growth. Consider: economic growth occurs when either more stuff or better stuff is made. For example, America's economy grows when it produces more cars or (all else remaining equal) more luxurious or fuel-efficient cars. This applies to all economic output, whether goods or services.

There are two ways to make more stuff. First, work more. Working 60 hours a week will necessarily generate more wealth than working 40; likewise, 110 workers will make more stuff than 100 otherwise equivalent workers. More input, more output.
Posted by: Besoeker || 08/06/2018 00:26 || Comments || Link || E-Mail|| [10795 views] Top|| File under:
Tomgram: Nick Turse, A Grim Inheritance
This is to inform their readers that the DoD has blocked the Tom Dispatch website on their computers. For those not familiar with it, the site has since November 2001 hosted criticism of America's wars by military and ex-military writers, and is a project of The Nation Institute. Rantburg is not on its reading list.
Posted by: newc || 08/06/2018 00:00 || Comments || Link || E-Mail|| [10794 views] Top|| File under:
Government
Why is Maria Butina in prison?
[AmericanThinker] If you believe the mass disinformation media, Maria Butina is just another Russian spy. She was arrested the day before Trump and Putin met based on the federal statute of being an "unregistered foreign agent." It seems that the arrest of Butina is the first time anybody has been arrested on this statute in the history of the United States. Although the prison term for the lack of registration of a foreign agent exists (five years), so far, the only punishments have been small fines.

There is every reason to believe that Butina is in prison because a lawyer by the name of Veselnitskaya is at large.

These two Russians are not connected by their Russian origin or their suspicious (and suspiciously successful) activities in America. They are connected because of the inexplicable desire of the Obama administration to see both of them on American soil.

...It looks as though both Veselnitskaya and Butina worked not for Russian intelligence, but rather for American intelligence,
which, under Obama's leadership, organized full-scale surveillance of his political opposition during the 2016 election campaign.

...The game in which these two Russians were involved is much more serious than the Magnitsky Act (Veselnitskaya's primary activity) or the right to bear arms in Russia (Butina's primary business). We are talking about Obama's widespread usage of the state intelligence apparatus to spy on political opponents. This scandal ‐ Obamagate ‐ is thousands of times bigger than Watergate.

...Of course, all of us could be wrong, and maybe Butina is, in fact, a Russian spy like Veselnitskaya. However, despite circumstances that say the opposite, to be honest, I would very much prefer it. The point is that the professionalism of these "spies" is much lower than even the level of the clueless Russian spy Anna Chapman. After all, these Russian "spies" unmasked themselves long before crossing the U.S. border.

If Russian intelligence sends such "spies" to its most important adversary, then America has nothing to fear.
Posted by: g(r)omgoru || 08/06/2018 00:00 || Comments || Link || E-Mail|| [10795 views] Top|| File under:
Who's in the News
25
[untagged]
5
Govt of Pakistan
5
Govt of Iran
4
Taliban
4
Hamas
4
Commies
3
Islamic State
3
Govt of Iraq
2
al-Nusra
2
Ansar Bayt al-Maqdis (IS)
2
Moslem Colonists
1
Arab Spring
1
al-Qaeda
1
Jaish al-Islam (MB)
1
Boko Haram (ISIS)
1
Govt of Saudi Arabia
1
Tin Hat Dictators, Presidents for Life, & Kleptocrats
1
Govt of Syria
1
al-Shabaab (AQ)
Bookmark
E-Mail Me
The Classics
The O Club
Rantburg Store
The Bloids
The Never-ending Story
Thugburg
Gulf War I
The Way We Were
Bio
Merry-Go-Blog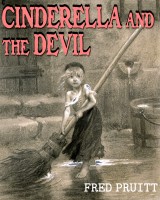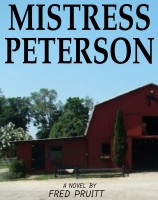 On Sale now!


A multi-volume chronology and reference guide set detailing three years of the Mexican Drug War between 2010 and 2012.

Rantburg.com and borderlandbeat.com correspondent and author Chris Covert presents his first non-fiction work detailing the drug and gang related violence in Mexico.

Chris gives us Mexican press dispatches of drug and gang war violence over three years, presented in a multi volume set intended to chronicle the death, violence and mayhem which has dominated Mexico for six years.
Click here for more information


Meet the Mods
In no particular order...


Steve White
Seafarious
tu3031
badanov
sherry
ryuge
GolfBravoUSMC
Bright Pebbles
trailing wife
Gloria
Fred
Besoeker
Glenmore
Frank G
3dc
Skidmark



Better than the average link...



Rantburg was assembled from recycled algorithms in the United States of America. No trees were destroyed in the production of this weblog. We did hurt some, though. Sorry.
3.236.18.161

Help keep the Burg running! Paypal: