Africa Subsaharan
Boko Haram: Last Gasps of a Killer Group
[ALLAFRICA] Back to Boko Haram! All thumbs should be pointing skyward for Nigerian troops who must be commended for rising to the occasion. Unused to counter insurgency and unfamiliar with fighting urban guerrillas, Nigerian troops have, under three years, succeeded in containing and localising Boko Haram.

There should be no surprises on the day Boko Haram leader, Abubakar Shekau, is captured. Of course, he will appear sober, as most gangsters are wont to be and probably in disguise: no long, unkempt beard, no over sized chewing stick, no turban and probably spotting a French suit. Despite an increase in serial killings, he no longer appears to be in control of his group which is in complete disarray.

They may continue to target prominent and not too prominent northerners and continue in their unislamic practice of bombing innocent people in their places of worship but truth is that they have come to the grim realisation that they cannot win their misguided war. They have reached the end of the road and are desperately clawing at straws in their bid to avoid the deep blue sea. One instance of clawing at straws is the 19 January attack on the Amir (Emir) of Kano, Dr. Ado Bayero.

Northern Nigerians have serious issues with their traditional rulers and many wish to see traditional institutions abolished. Many see traditional rulers as part of their problems because most of them have been compromised: they do not speak for their people and have teamed up with politicians who mindlessly corner the common wealth. Some traditional rulers are happy playing court to politicians who come calling with bags of ill gotten wealth, and simply turn a blind eye to the many atrocities committed by the politicians.

Some of the juiciest government contracts are reserved for traditional rulers who see nothing wrong with indulging in monthly federal allocations that should be used to provide infrastructure for communities. Of course, their children pick some of the best jobs in the land without having to break a sweat. It is now an open secret in many communities in northern Nigeria that voters remain undecided until traditional rulers decree who they should cast their votes for.

Having failed to use religion to rally the people to support their wrong-headed campaign, Boko Haram must have reasoned that exploiting this genuine anger of the people against their traditional rulers would do the magic. This thinking informed the failed attempt on the life of the Shehu of Borno last year as well as the attack on the Amir of Kano, two traditional rulers who should feel genuinely insulated from allegations of greed.

Like the failed bid to exploit religion, the attack on traditional rulers is a desperate change of tactics, a counter-productive move that has further widened the gulf between the people and Boko Haram. Aside the usual Allah ya isa or God dey, or such invectives as azzalummai which people employ to describe their traditional rulers, very few right thinking Muslims and Christians of northern Nigerian extraction, despite their genuine anger imagine that killing traditional rulers is part of the solution to the many problems of the north.

Of course these are polluted, hateful and hate filled times but despite the madness of the moment, many northerners do not imagine that killing innocent Nigerians, Muslims and non Muslims, in their homes, in market places or at their places of worship or killing policemen, be they Christians or Muslims, is the way forward. Only criminals who read their religious books upside down do.

Like a bad dream, Nigerians will outlive the ongoing madness. The attack on Dr. Ado Bayero was probably intended to be a game changer. A punch drunk boxer will gasp for breath to muster all effort in the hope of landing a killer punch to turn the tables against a better prepared and more determined foe. That is what Boko Haram's daredevilry of 19 Januaryrepresents.
Posted by: Fred || 01/27/2013 00:00 || Comments || Link || E-Mail|| [6513 views] Top|| File under: Boko Haram
Economy
Is Ned Ludd Writing For The Associated Press?
Interesting Powerlineblog dissection of an AP opinion piece on the seemingly permanent loss of jobs in the course of the Nobama administration. The premise is that technology is the reason the jobs have gone away, seemingly never to return.

As it happens, I was talking with the Little Woman (she's less than eighteen inches tall) about that very thing the other day. Banks have been replacing human tellers with ATMs. If you go to Home Depot you're expected, though not yet required, to check yourself out, using their automated checkout system. If you try to contact Comcast or Verizon or most any other company you get to poke buttons on your phone until you've managed to confuse the decidedly artificial theoretical intelligence, at which point you'll maybe be connected with a human and put on hold for forty five minutes.

The conversation wasn't, however, about technology. It was about a proposal to raise the minimum wage in Maryland to $9.75, or about 30 percent over the current $7.25. What this means, as we tried patiently to explain to our 16-year-old grandson, is that to make up this difference either employees have to become 30 percent more productive or that 30 percent of the hourly wage earners have to be displaced, either by technology or by nothing.

Take your pick. The company -- whichever company it is, whether Wal-Mart or Joe's Gas Station & General Store -- isn't going to just suck it up and take a hit on profits. For one thing, Joe's probably making just over break-even, and that only by lying on his tax forms.

We've entered an age now where software (not computers) possesses a rudimentary intelligence. It's not self-aware, but it's aware of us. That's why we get "Press 1 for English, 2 para Español," followed by "Does your computer's screen light up?" usually followed by "I do not understand the word 'Goddammit!' Please rephrase your response." You can buy one of these programs for an initial layout of anywhere from $300 to several thousand dollars. That actually makes owning the idiot machine more cost-effective than hiring the illiterate high school child.

And now politicians want to make it 30 percent more cost effective to buy the software.
Posted by: Fred || 01/27/2013 13:19 || Comments || Link || E-Mail|| [6501 views] Top|| File under:
Home Front: Politix
How Big Government Undermines Freedom and Prosperity
After hearing the criticism directed toward golfer Phil Mickelson for his modest comments about California's highest-in-the-nation tax rates causing him to consider relocating, I was left wondering what country we live in. Did you ever have one of those moments?

"If you add up all the federal and you look at the disability and the unemployment and the Social Security and the state, my tax rate is 62, 63 percent," Mickelson said. "So I've got to make some decisions on what I'm going to do." He pointed to "drastic changes" that are driving his decision--an obvious reference to the income-tax hikes California voters placed on millionaires like him. Media and public critics were aghast and mocked this poor rich guy for his complaints.

The spectacle of Mickelson apologizing on Sunday, then doing so a second time later in the week, was the worst part of this spectacle. "I think that it was insensitive to talk about it publicly to those people who are not able to find a job, that are struggling paycheck to paycheck," Mickelson said.

See the article about about Rawls and his impact on attitudes.

To the AP reporter, Mickelson wasn't sufficiently apologetic: "He didn't apologize for what he said, only that he said it."Mickelson is just trying to get his mind back in golf, so I don't begrudge him for using the lingo that our society requires from the chastened. It's now "insensitive" for a wealthy person to complain about a confiscatory tax rate as long as there are other, less fortunate people out there somewhere. That's not a healthy attitude in a free and prosperous society.

"A generation ago, the vitriol his comments triggered would have been surprising, and somewhat isolated," CalWatchdog's Chris Reed argued. "Griping about taxes used to be something of an American tradition. No more." This attitude, he notes, now comes from the highest level of government.

Consider the president's second inaugural address, which was a celebration of the wonders of government. The Democrats who run our state view private business as something ranging from a blight to a necessary evil that can be endlessly tapped to fund every new program they envision.

If you think the "blight" comment is an exaggeration, consider this: Recently, the California Air Resources Board sent out a press release celebrating a $300,000 fine it imposed on a business. The quotation from CARB's chief enforcement officer included this warning: "All business owners should pay attention to this case." That's like something uttered by a villain in an Ayn Rand novel.

I've always sensed a deep understanding that transcends left and right in America--you can make it big and enjoy the fruits of your labor. During the early days of the labor movement, the hard leftists never made much headway because of that deep-seated idea that, no matter how humble one's beginnings, an American can make it big some day.

Many no longer believe that's necessarily true.

Something has changed, even as our society has become wealthier. Sure businesses have to comply with regulations and millionaires need to pay taxes, but somewhere we've shifted from honoring success to envying it, from viewing government as a limited tool to achieve a few necessary things (infrastructure, enforcing the rule of law) to seeing it as the be-all and end-all of our society.

Why is it assumed by these moralistic Affluence Police that the rich are mainly greedy people who spend their money on luxury goods? Charities and non-profits are funded by wealthy people. Real capitalists invest millions of dollars into ideas and often create good jobs in the process. I have no idea what Mickelson does with his money, but it isn't any of my business. Given California governmental attitudes, one can't blame him for looking elsewhere.

For instance, during a recent Capitol press conference, the Orange County Register's Sacramento reporter asked Gov. Jerry Brown about the spending increases in his supposedly austere budget. Brown joked about there being no hope for Orange County readers, according to a Register editorial. Then he mocked "this doctrine that government is the problem," which he said is promoted by the "Orange County Register or whoever all these people are."

At the Capitol, the free market is viewed as an arcane joke. Yet I look at everything government does--at all those programs and bureaucracies and entitlements that Brown and Obama prefer. I see enormous debt, corruption, abuses of power, union-enrichment schemes, shoddy services, terrible attitudes, and an endless sea of scandal and greed. Just read the newspapers.

But the scorn should be expected. The state uses a static model for calculating revenues. It assumes that if you raise taxes by, say, 20 percent that the state will get 20 percent more money. In the real world, people move to lower-tax places or work less or hide more of their income, and the government gets 20 percent of a smaller pie.

If wealthy people keep leaving, then the state will have to pare back its budget. Perhaps the backlash against Mickelson is a sign of desperation by those who understand there might be limits to how many golden eggs the geese keep laying.

And a challenge to deeply held but not well-examined beliefs. That said, the right has some examination of its own that's overdue. Show me the private initiatives that have seriously and effectively focused on, say, inner city education alternatives/enrichment backed by internships or apprenticeships, and a visible trend for those grads to have productive careers and lives. Where are stories like this that are more than tokens, that give people a new way of envisioning a future?
Posted by: Beavis || 01/27/2013 12:25 || Comments || Link || E-Mail|| [6528 views] Top|| File under:
Israel-Palestine-Jordan
Spengler: Israel's Choices and America's Failure
A number of commentators have drawn a parallel between Israel's national elections on Tuesday and the formation of a national unity government just prior to Israel's preemptive attack on Egypt in June 1967. Despite stern warnings to the contrary from the Johnson administration and being at mortal risk, Israel won the Six-Day War. The decision to strike was preceded by weeks of anguished debate. Prime Minister Binyamin Netanyahu is expected to form the equivalent of a national unity government after the elections, with the moral authority to strike Iran.

A great gulf is fixed, though, between the Cold War environment of 1967, when the U.S. feared an escalation of a Middle East conflict into a global confrontation with the Soviet Union, and the world of 2013, where America's competitors have a marginal role in the Middle East. The Johnson administration feared that Israel might upset its Cold War calculus and give advantage to Russia. To some extent those fears were realized (Egypt's turn toward Russia culminated in the 1973 attack on Israel), but the advantage that America drew from its alliance with the region's strongest power more than outweighed other considerations. What does the Obama administration have to lose from an Israeli strike on Iran today? Nothing, it would appear, except its own illusions. It is much easier for Israel to disregard American warnings today than it was in 1967. Lyndon Johnson was genuinely sympathetic to Israel but concerned about spillover into the Cold War. Obama has nothing to lose but his illusions.


And then there's this delicious paragraph near the end:

While the Obama White House fiddles with utopian fantasies, the Middle East burns. Israel has a clearer shot at Iran than at any time in the past ten years. With the Assad regime holding on by its fingernails, the likelihood of retaliation from Syria is nil. Hezbollah's capacity and willingness to attack Israel with its substantial missile capacity is also limited by Assad's distress. The risk of war with Syria was always a limiting factor in Israel's capacity to reduce Hezbollah. With Assad weakened, Hezbollah is on its own. As for Egypt: I doubt if its army has enough gasoline to move a division of tanks to the Israeli border.
Posted by: trailing wife || 01/27/2013 00:00 || Comments || Link || E-Mail|| [6478 views] Top|| File under:
Home Front: Culture Wars
Sunday Morning Coffee Pot: The Most Influential Writer You've Probably Never Heard Of


It was culture that won the last election for Obama and it is culture that we must influence if we want to change the course of the country. But if we are to influence our culture we must start by understanding it and how it got to this point.

When Barack Obama repeatedly hit the theme of Fairness during the recent campaign, it resonated with people in the middle of hard economic times. The libertarian and right side of the country never offered an effective counter to this meme, which appears to have taken them by surprise.

It shouldn't have. Liberal political thought has been steeped for several decades in a worldview around justice, fairness and equality of outcome vs. equality of opportunity whose premises were laid by the most influential political philosopher you may never have heard of.

John Rawls died in 2002. His work isn't cited in court decisions and few today ascribe to the details of his positions. Yet he plowed the ground and planted the seeds that bore fruit last November and 4 years before that. Without knowing his name or examining his writings, most people under 40 (and many who are older) now accept as obvious truths the assertions he laid out and refined over several decades.

Rawls published his seminal work A Theory of Justice in 1971. The book had been gestating for nearly 20 years, taking shape as he used notes from the manuscript in the courses he taught at Harvard and while on a Fulbright fellowship at Oxford. It sold over 200,000 copies - a very high sales volume for a work in moral and political philosophy. In it Rawls set out to rescue liberalism from criticism on both the left and the right. His core premise was that inalienable human rights are the bedrock truth that must shape justice in society.

But what constitutes a human right? Rawls goes back two centuries to the Enlightenment, and specifically to Kant, as a starting place. The most basic civil and political right, he asserts, is to choose our own goals and to act on them. A just society must respect and actively guard that right. In this, Rawls was opposing Marxism and utilitarianism, two 19th century theories which each place the good of the whole over that of the individual. "Justice denies that the loss of freedom for some can ever be made right by a greater good shared by others," Rawls wrote.

But there is a problem we run into when putting the autonomy of individuals at the center of justice, and that problem is inequality. Inequality of family circumstances, education, physical and mental capabilities all mean that we are not in fact equally free to pursue our own ends. We are each either lucky or unlucky in what we have to work from. How then can justice be achieved, when inequality of circumstance inevitably limits the ability of some to choose and to act on their choices more than others?

Rawls asks us to consider a man or woman in what he calls the "original position" - i.e., utterly ignorant about his or her own situation. Rawls intends the original position to remove from our moral reasoning any bias in favor of ourselves. If you or I did not know whether we were wealthy or poor, male or female, young or old, healthy or ill, what social policies and rules would we consider the most just? He concludes that we would have to choose policies that assured that those in better circumstances have no benefit that doesn't also obtain for those who start in lesser circumstances. This is the only fair thing to do. The fairness principle, he asserts, must form the basis of a social contract for any just society. A just society is one in which people *choose* via a social contract to redistribute advantage so that all have a real chance at equality of outcome, because equality of opportunity is never actually a real situation in life without such a contract. Only this society is fair and therefore just.

Rawl's ideas stuck a chord with liberals in the late 1960s and early 1970s. His books and papers reinvigorated many intellectuals by offering an alternative both to crude Marxism and to the unpalatable emptiness of modern critical theory which was then in full flower among academics. Rawls, it seemed, told them that they could - indeed, should - take bold action to remake society, and that they would be acting justly if they did so. A Theory of Justice is quite in line with the Great Society initiatives, with the rise of welfare and the civil rights movement, with environmentalism and a host of similar programs.

Rawls was not universally accepted on the left, however. A huge literature exists in response to his original book, critiquing it from all angles. Marxists pushed back, disliking the emphasis on individuals rather than social classes. A related criticism emerged as a result of the branching of literary critical theory into social, race and feminist critical theories. Each of these demanded not only a focus on group rather than individuals, but also a focus on inequalities between groups. In 2001 Rawls published Justice as Fairness: A Restatement, backing off of several positions in the earlier book (including a vision of religious diversity as part of the fair society).

Meanwhile the right was focused primarily on neo-liberal (i.e. free market) and monetarist economics, some of which had a libertarian focus on individual autonomy that simply ignored social context or inequality of circumstances entirely. The economically-oriented right stressed efficiency rather than fairness of opportunity, which they tended to define in terms of removing governmental limits on action. They were, in the short run, successful. The wage and price controls of Nixon and the signficant stagflation of Jimmy Carter's presidency gave way to growth under Ronald Reagan, which in turn fueled welfare reform and the dot com boom under Clinton. As far as the right/libertarians were concerned, their free market advocacy had been vindicated. The right didn't respond effectively to Rawls because they didn't feel they needed to. The rising tide of economic growth would lift all boats. Minorities and other disadvantaged people would inevitably migrate into greater prosperity and wellbeing. A virtuous cycle would reinforce itself as new opportunity overshadowed inherited disadvantages.

But the prosperity of the late 90s didn't last. The growing welfare state, a series of expensive wars and the aging of the huge Baby Boom generation all have intersected with major technology changes to create the crisis we are now in. And while that was happening, Justice as Fairness was permeating throughout academia and thence into much of the culture.

Which gets us to the emotional content of Rawls' theory and its continuing resonance today.

Rawls was doing more than theorizing intellectually when he worked out Justice as Fairness. He was responding to a series of events in his own life in which he was, inexplicably, lucky while others close to him were not. It's not just that he grew up with economic, educational and other advantages, although he did. It's more visceral than that. Two of his young siblings died after contracting illnesses from him, but he recovered both times. Men immediately next to him died during WWII, but he remained unscathed and went on to enjoy a rewarding academic career and happy marriage. Rawls came to see these experiences as emblematic of life at its foundation. Unless remedied, he observed, both unfairness and privilege tend to perpetuate themselves for those caught in or lifted up by them.

Listen carefully and you will hear Justice as Fairness everywhere you turn today. It forms the basis of the push for climate change treaties, of wealth redistribution (overt and indirect) by the government, and of columns criticizing Romney for rejoining the board of directors of Marriott rather than actively working for social change. It echoes more subtly in the firm conviction of many that they are not really, personally responsible for their own lives and the outcomes of their choices. It is shouted angrily in Occupy and anarchist riots. It appeals to people who are out of work through no fault of their own, or who grew up in urban poverty attending dangerous, poorly equipped and dysfunctional schools. It provides a tempting excuse for those who are in difficulty due to poor judgements, whose McMansions were way too expensive for them and are now being repossessed, whose union demands have bankrupted cities and companies, the young women who demand to Have It All without tradeoffs. It explains why Occupy protesters do not villify the wealthy 1% liberals who purport to support Occupy's goals, for such liberals don't justify their privilege and wealth as having been earned.

This is what we are up against. Justice as Fairness is not simply the product of envy, a misunderstanding many on the right rest in. It is a powerful theme infused into Western political thought as a result of Rawls' careful moral analysis and the intense responses his arguments triggered here and in Europe. However, the political impact of Justice as Fairness results not only from Rawl's careful analysis but also because it strikes a deep emotional chord with many people. It is this emotional response that Obama and others are playing on with great skill. Rawls influenced the thinking of an entire generation of intellectuals and academics who in turn influenced many of today's voters. Like Obi Wan Kenobi, Rawls was struck down by his various critics only to merge with the zeitgeist and become more powerful than ever.

What, if anything, can be said against Justice as Fairness? What does the libertarian/right side of the spectrum offer in its place? Whatever that message might be, it must resonate as deeply and with as much emotional impact if it is to be successful.

The very term 'liberal' promises freedom for new possibilities. The very term 'conservative' suggests an intent to preserve existing privilege and inequity. Perhaps we need a new start. Can the freedom of the individual to choose his or her own ends be preserved at the core of a new philosophy, a new party, that also recognizes and responds to the very real limitations that circumstances create for some while elevating others?

During the last few years the Tea Party and others have called for a return to self-reliance and neighborhood comity as the solution to social problems. But the small town/rural neighbor-helps-neighbor model is inadequate to the task. No matter how evocative references to such things are when they come from the mouth of Sarah Palin or in the form of the Romney campaign collecting plastic bags of miscellaneous goods for Sandy victims, they do not appear to be adequate to address the misery of inner city schools or the hopelessness of blue collar workers whose industries are being automated away. And Rawls is right: such circumstances do significantly limit opportunity for the people who are mired in them.

Inequality of circumstance is nothing new. The problem with the Tea Party message is, however, that it looks back to an old solution based on a situation that no longer obtains. We no longer have a physical frontier available for those who would risk leaving home and family to better their lives through independence, risk-taking and hard work alone. That is why the vision that fundamentally looks back to such days is uncompelling to many.

It lacks appeal to many young adults for whom it seems utterly out of touch with daily reality. Theirs is, after all, the cohort who are the most horizontally oriented (peer to peer relationships, information sharing etc.) of any generation in centuries of recent history. They live and breathe within global information networks, where the value of being connected in large systems is a given. The Tea Party is tri-corner hats and covered wagons crossing the prairie while they are collaborative online decisionmaking and nanoengineering. The Tea Party vision also fails to address the understandable concerns of Blacks who are now middle class but look around them and see their communities sliding fast back into poverty, and who are all too aware that many young Blacks have little realistic chance of escaping inner city hopelessness.

What new vision of Justice can we offer? Is there something from Rawls we can build on? If not, and if we do not offer some other compelling vision of Justice, Fairness will be the slogan that is used to justify a fundamental reworking of our country and every one of our institutions.


Posted by: lotp || 01/27/2013 07:31 || Comments || Link || E-Mail|| [6558 views] Top|| File under:
Who's in the News
34
[untagged]
6
Arab Spring
4
al-Qaeda in North Africa
3
Boko Haram
2
Govt of Syria
2
Govt of Iran
2
al-Qaeda in Iraq
1
Govt of Pakistan
1
Baloch Liberation Army
1
Salafists
Bookmark
E-Mail Me
The Classics
The O Club
Rantburg Store
The Bloids
The Never-ending Story
Thugburg
Gulf War I
The Way We Were
Bio
Merry-Go-Blog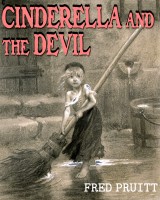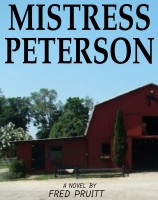 On Sale now!


A multi-volume chronology and reference guide set detailing three years of the Mexican Drug War between 2010 and 2012.

Rantburg.com and borderlandbeat.com correspondent and author Chris Covert presents his first non-fiction work detailing the drug and gang related violence in Mexico.

Chris gives us Mexican press dispatches of drug and gang war violence over three years, presented in a multi volume set intended to chronicle the death, violence and mayhem which has dominated Mexico for six years.
Click here for more information


Meet the Mods
In no particular order...


Steve White
Seafarious
Pappy
lotp
Scooter McGruder
john frum
tu3031
badanov
sherry
ryuge
GolfBravoUSMC
Bright Pebbles
trailing wife
Gloria
Fred
Besoeker
Glenmore
Frank G
3dc
Skidmark
Alaska Paul



Better than the average link...



Rantburg was assembled from recycled algorithms in the United States of America. No trees were destroyed in the production of this weblog. We did hurt some, though. Sorry.
44.192.65.228

Help keep the Burg running! Paypal: