China-Japan-Koreas
Micahel Yon on Gates, Korea, journalists, and Afghanistan
The Shangri-La security dialogue is over. Bigwigs from all over the region came to the conference, including Australian Prime Minister Kevin Rudd. All the major media outlets piled in, such as the New York Times, AP, and dozens of others from Asia, Europe, and the United States. The dialogue is already well covered in the media, so I'll write mostly about topics that likely will not make the press.

One matter that you will see in the press is that North Korea is the elephant in the room. Secretary Gates has made it clear that we have no intention of rewarding bad behavior, as we have done in the past with North Korea. Many readers seem to hold a special disdain for President Obama, and I actively campaigned for McCain, but I get the feeling that Obama is tougher and proving wiser than many people seem to think. I do not detect that we are slinking away from North Korea. It seems as though we are going to have some sort of showdown, which hopefully will all be through diplomacy. I heard Secretary Gates say that a nuclear armed North Korea is not in the cards. (Not verbatim but that was the gist.)

I asked an extremely high defense official if he thought North Korea would attack the United States, and he said they are crazy, but not that crazy. Judging by comments that I pick up here and there, it's clear that our government views North Korea in the same light that most people do: the North Korean leadership is completely nuts. That's the patois, and it's actually how American officials will sometimes put it.

On the political front, it's fascinating that the United States is such a global matchmaker. Many people think the world hates us, but I would say we have more allies than any nation has ever had in the history of mankind. All of the countries represented here have good relations with the United States, but many or most have little or no relations with each other. This is also true in the Gulf States in the Middle East. The United States has to pull all these countries together just so they will talk with each other on defense issues.

The architecture of the relationships has been likened to a wheel. The United States is the hub, and we have bilateral relations, like spokes, with just about everybody (other than a few countries such as North Korea, Iran and Cuba). But the United States wants to be less of the hub and wants these folks to cooperate with each other. So here we are: Global matchmaker. And the senior folks here, including Secretary Gates, are making it clear that if we unite against North Korea's nuclear ambitions, we can work as a team with far greater horsepower. So part of the talks have been centered around developing a common approach and a common message. The particular talks that most interested me (between Japan, South Korea and the United States) were secret so I didn't get in to hear, but I know that Secretary Gates had the Japanese and the South Koreans in the same room for about an hour.


Read the rest.




A fascinating perspective from one well qualified to have a perspective.
Posted by: Grolump Phereter9000 || 06/02/2009 09:35 || Comments || Link || E-Mail|| [6463 views] Top|| File under:
Economy
The GM Quagmire, no exit strategy.
On Jan. 21, 1988, a General Motors executive named Elmer Johnson wrote a brave and prophetic memo. Its main point was contained in this sentence: "We have vastly underestimated how deeply ingrained are the organizational and cultural rigidities that hamper our ability to execute."

On Jan. 26, 2009, Rob Kleinbaum, a former G.M. employee and consultant, wrote his own memo. Kleinbaum's argument was eerily similar: "It is apparent that unless G.M.'s culture is fundamentally changed, especially in North America, its true heart, G.M. will likely be back at the public trough again and again."

These two memos, written by men devoted to the company, get to the heart of G.M.'s problems. Bureaucratic restructuring won't fix the company. Clever financing schemes won't fix the company. G.M.'s core problem is its corporate and workplace culture — the unquantifiable but essential attitudes, mind-sets and relationship patterns that are passed down, year after year.

Over the last five decades, this company has progressively lost touch with car buyers, especially the educated car buyers who flock to European and Japanese brands. Over five decades, this company has tolerated labor practices that seem insane to outsiders. Over these decades, it has tolerated bureaucratic structures that repel top talent. It has evaded the relentless quality focus that has helped companies like Toyota prosper.

As a result, G.M. has steadily lost U.S. market share, from 54 to 19 percent. Consumer Reports now recommends 70 percent of Ford's vehicles, but only 19 percent of G.M.'s.

The problems have not gone unrecognized and heroic measures have been undertaken, but technocratic reforms from within have not changed the culture. Technocratic reforms from Washington won't either. For the elemental facts about the Obama restructuring plan are these: Bureaucratically, the plan is smart. Financially, it is tough-minded. But when it comes to the corporate culture that is at the core of G.M.'s woes, the Obama approach is strangely oblivious. The Obama plan won't revolutionize G.M.'s corporate culture. It could make things worse.

First, the Obama plan will reduce the influence of commercial outsiders. The best place for fresh thinking could come from outside private investors. But the Obama plan rides roughshod over the current private investors and so discourages future investors. G.M. is now a pariah on Wall Street. Say farewell to a potentially powerful source of external commercial pressure.

Second, the Obama plan entrenches the ancien régime. The old C.E.O. is gone, but he's been replaced by a veteran insider and similar executive coterie. Meanwhile, the U.A.W. has been given a bigger leadership role. This is the union that fought for job banks, where employees get paid for doing nothing. This is the organization that championed retirement with full benefits at around age 50. This is not an organization that represents fundamental cultural change.

Third, the Obama approach reduces the fear that impels change. The U.S. government will own most of G.M. It would be politically suicidal for the Democrats, or whoever is in power, to pull the plug on the company — now or ever. Therefore, the current managers can rest assured that they never need to fear liquidation again. There will always be federal subsidies for their own mediocrity.

Fourth, the Obama plan dilutes the company's focus. Instead of thinking obsessively about profitability and quality, G.M. will also have to meet the administration's environmental goals. There is no evidence G.M. is good at building the sort of small cars the administration demands. There is no evidence that there is a large American market for these cars. But G.M. now has to serve two masters, the market and the administration's policy goals.

Fifth, G.M.'s executives and unions now have an incentive to see Washington as a prime revenue center. Already, the union has successfully lobbied to move production centers back from overseas. Already, the company has successfully sought to restrict the import of cars that might compete with G.M. brands. In the years ahead, G.M.'s management will have a strong incentive to spend time in Washington, urging the company's owner, the federal government, to issue laws to help it against Ford and Honda.

Sixth, the new plan will create an ever-thickening set of relationships between G.M.'s new owners — in government, management and unions. These thickening bonds between public and private bureaucrats will fundamentally alter the corporate culture, and not for the better. Members of Congress are also getting more involved in the company they own, and will have their own quaint impact.

The end result is that G.M. will not become more like successful car companies. It will become less like them. The federal merger will not accelerate the company's viability. It will impede it. We've seen this before, albeit in different context: An overconfident government throws itself into a dysfunctional culture it doesn't really understand. The result is quagmire. The costs escalate. There is no exit strategy.
Posted by: GolfBravoUSMC || 06/02/2009 10:46 || Comments || Link || E-Mail|| [6466 views] Top|| File under:
How GM Lost Its Way - Timid management and coddled workers couldn't compete with Toyota.
Decades of dumb decisions helped send General Motors to a bankruptcy court yesterday, but one stands out.

The year was 1998, and the United Auto Workers was striking at two factories in Flint, Mich., that made components critical to every GM assembly plant in the country. The union was defending production quotas that workers could fill in five or six hours, after which they would get overtime pay or just, you know, go home.

Most strikes are forbidden during the life of a labor contract, so to provide legal cover the union started filing grievances. GM lawyers contended the walkouts violated the contract anyway and drafted a lawsuit -- the first by the company against the UAW in more than 60 years. But GM's labor-relations department freaked out because the lawsuit would antagonize the union.




Just think about that. The union had shut down virtually all of GM, costing the company and its shareholders billions of dollars, and yet the company's labor negotiators were afraid of giving offense. After heated internal arguments, the suit was filed and GM seemed on the verge of winning. But the company settled just before the judge ruled.

UAW members marched victoriously through downtown Flint. GM executives who advocated a tougher stand got pushed out of the company.

The picture of a heedless union and a feckless management says a lot about what went wrong at GM. There were many more mistakes, of course -- look-alike cars, lapses in quality, misguided acquisitions, and betting on big SUVs just before gas prices soared. They were all born of a uniquely insular corporate culture.

The GM bailout probably will cost close to $100 billion, counting money from the governments of the U.S., Canada and Germany. On paper, the new company should emerge from Chapter 11 fully able to compete in the brutally competitive auto industry. Whether it will actually prosper is far less certain, but some things are beyond dispute. Bankruptcy didn't have to happen and the fact that it did happen is incredibly sad given GM's many contributions to American society and culture.

General Motors invented the modern corporation by developing the concept of giving operating executives power and responsibility to run far-flung operations subject to central financial control. While Henry Ford invented mass manufacturing, GM's long-time president and chairman of the board, Alfred P. Sloan Jr., developed mass marketing: a "car for every purse and purpose," as he put it in the company's 1924 annual report. This meant a hierarchy of brands ranging from practical Chevrolets to prestigious Cadillacs. GM's industrial might helped win a world war and made America rich in its aftermath.

For half a century, between the 1920s and the 1970s, GM seemed to have an instinctive feel for what Americans wanted before consumers themselves even knew it. Chrome, tail fins, muscle cars and even the first catalytic converters that let cars run on lead-free gasoline were developed at GM.

But the company signed generous labor deals during the 1970s, including the right to retire after 30 years with full pension and benefits, partly because it believed the contracts would cripple its smaller competitors, Ford and Chrysler. Then along came Honda, Nissan and Toyota, which didn't have to deal with labor contracts at all. That was the beginning of the agonizing decline.

This fate could have been avoided with better foresight and less hubris, but by 18 months ago bankruptcy was inevitable. GM's U.S. market share had declined to 22% from 52% in the early 1960s. There were too many brands, too much debt, a cumbersome union contract as big as a phone book, and an enormous dealer network built for the glory years of yesterday instead of the market share of today.
Posted by: GolfBravoUSMC || 06/02/2009 10:31 || Comments || Link || E-Mail|| [6485 views] Top|| File under:
Israel-Palestine-Jordan
Bloodshed becomes focus of PA-Hamas relations
Sunday's confrontation between an armed Hamas cell and Palestinian Authority policemen in Kalkilya shows that the Islamic movement still has a military presence in the West Bank - one that it is hoping to use to topple Mahmoud Abbas's regime there.

PA security officials said the two Hamas operatives who were killed in the clash, Muhammad Samman and Muhammad Yassin, headed a cell that possessed large amounts of weapons, including explosives and automatic rifles, some of which had been hidden in a basement of a mosque in the city.

The weapons, according to the officials, were supposed to be used by Hamas against members of the PA security forces and Fatah and PA officials. The officials revealed that Hamas members had long been collecting information about PA security officials and installations in the context of what they alleged was a scheme to stage a "coup" similar to the one that the movement carried out in the Gaza Strip in the summer of 2007.

But while the elimination of Hamas's Kalkilya cell may have foiled or hindered the movement's attempts to undermine the PA, the incident is seen as the final nail in the coffin of Palestinian unity talks.

Over the past few months, the Egyptians have been working very hard to convince Hamas and Fatah to end their differences and agree on the formation of a new unity government. At least four sessions of negotiations between the two parties have ended in failure. But this did not dissuade the Egyptians from pursuing their efforts. Omar Suleiman, head of Egypt's General Intelligence Service who has been overseeing the talks, had summoned representatives of the two parties to another [and final] session of talks in Cairo in the coming days. Suleiman was hoping to employ heavy pressure on Fatah and Hamas to end their power struggle and sit together in a unity government.

Hamas and Fatah officials agreed on Sunday that it would be "almost impossible" under the current circumstances to resume the unity talks in Cairo. Hamas representatives said they were seriously considering pulling out from the talks, while Fatah accused the Islamic movement of declaring war on its men in the Gaza Strip.

Hamas leaders and spokesmen are now openly calling on their supporters in the West Bank to rise up against Abbas and his prime minister, Salaam Fayad. Some went as far as accusing the two of high treason for collaborating with Israel - an allegation that is normally punished with death in the West Bank and Gaza Strip.

Hamas is convinced that the killing of its men is one of the results of Abbas's recent visit to Washington, where he held talks with US President Barack Obama, and presented him with a "detailed plan" to wipe out the movement.

Hamas also believes the incident in Kalkilya, as well as the ongoing crackdown by the PA security forces on Hamas supporters in the West Bank, should be seen in the context of efforts by Abbas and Fayad to show Israel, the US and the EU that they are fulfilling their obligations under the road map by fighting terrorism.

Yet while Abbas and Fayad may win words of support from Jerusalem, Washington and European capitals for joining the war on Islamic fundamentalism, it's likely that the two are almost certain to lose points among their own constituents. Many Palestinians have long been drawing parallels between the two men and the former pro-Israel South Lebanon Army headed by Antoine Lahad.

Many Arab media outlets refer to the PA security forces in the West Bank as the Dayton Forces, a reference to US security coordinator Keith Dayton, who has been entrusted with overseeing the reconstruction and training of these forces to prevent Hamas from extending its control beyond the Gaza Strip.

Judging from the actions and fiery rhetoric of both sides, it's obvious that Hamas and Fatah are far from achieving any form of reconciliation between them. Talk about reconciliation has, for now, been replaced with talk about confrontation and bloodshed.
Posted by: Steve White || 06/02/2009 00:00 || Comments || Link || E-Mail|| [6462 views] Top|| File under: Hamas
Who's in the News
66
[untagged]
5
TTP
4
Govt of Pakistan
1
Hamas
1
Hezbollah
1
Hizb-ut-Tahrir
1
Iraqi Insurgency
1
Jundullah
1
Taliban
1
al-Shabaab
1
al-Qaeda in Pakistan
Bookmark
E-Mail Me
The Classics
The O Club
Rantburg Store
The Bloids
The Never-ending Story
Thugburg
Gulf War I
The Way We Were
Bio
Merry-Go-Blog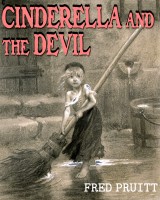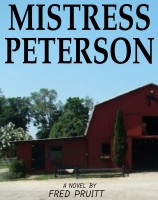 On Sale now!


A multi-volume chronology and reference guide set detailing three years of the Mexican Drug War between 2010 and 2012.

Rantburg.com and borderlandbeat.com correspondent and author Chris Covert presents his first non-fiction work detailing the drug and gang related violence in Mexico.

Chris gives us Mexican press dispatches of drug and gang war violence over three years, presented in a multi volume set intended to chronicle the death, violence and mayhem which has dominated Mexico for six years.
Click here for more information


Meet the Mods
In no particular order...


Steve White
Seafarious
Pappy
lotp
Scooter McGruder
john frum
tu3031
badanov
sherry
ryuge
GolfBravoUSMC
Bright Pebbles
trailing wife
Gloria
Fred
Besoeker
Glenmore
Frank G
3dc
Skidmark
Alaska Paul



Better than the average link...



Rantburg was assembled from recycled algorithms in the United States of America. No trees were destroyed in the production of this weblog. We did hurt some, though. Sorry.
3.236.51.151

Help keep the Burg running! Paypal: