-Lurid Crime Tales-
Lee Byer, 44, Remanded In Custody Charged With Murder Of Pensioner Thomas O'Halloran
[GBNews] A west London man has appeared in court charged with the murder of pensioner

Thomas O'Halloran

, who was fatally stabbed on his mobility scooter

Lee Byer, 44, appeared briefly at Willesden Magistrates Court in north London on Friday.

Wearing a prison-issue grey tracksuit, he spoke only to confirm his name, his date of birth and that he had no fixed address.

He is charged with murdering 87-year-old Mr O'Halloran, as he drove his mobility scooter along Western Avenue in Greenford, next to the busy A40.

Byer is also charged with possession of a knife.

The incident happened at around 4pm on Tuesday.

After being stabbed in the chest, the pensioner managed to drive his mobility scooter for another 75 metres, until he came across members of the public who tried to help.

Despite the efforts of paramedics and the London Air Ambulance, Mr O'Halloran, originally from County Clare in the west of Ireland, was pronounced dead at the scene.
Posted by: Glomomble Elmomoth9005 || 08/19/2022 08:53 || Comments || Link || E-Mail|| [10798 views] Top|| File under:
NYPD releases video of brutal beatdown that killed NYC cabbie Kutin Gyimah
[NYPOST] The NYPD released horrifying video of the brutal beatdown that killed a New York City taxi driver over the weekend as they made two arrests in the senseless crime.

Fernando Mateo, a spokesperson for the New York City Federation of Taxi Drivers, told The Post early Thursday that two male suspects surrendered to the police at the 101st Precinct in Queens late on Wednesday night.

Austin Amos, 20, and four other passengers allegedly carried out the assault on Kutin Gyimah, 52, after they tried to rob the cabbie around 6:30 a.m. Saturday in the Rockaways, police said.

Cops said Amos was last wearing clothing that matches that of the person who landed the final blow on Gyimah, sending him flying to the pavement outside of Arverne Playground, the video released Wednesday shows.

It's unclear whether Amos was one of the two who turned themselves in to cops.

Giymah, a married father of four from the Bronx, hit his head on the street and couldn't be saved.


Posted by: Fred || 08/19/2022 00:00 || Comments || Link || E-Mail|| [10807 views] Top|| File under:
-Signs, Portents, and the Weather-
Human foot inside a shoe found floating in Yellowstone National Park hot spring
[10News]

"Hey! Is anyone missing a foot?"


YELLOWSTONE NATIONAL PARK, Wyo. — A

Yellowstone National Park

employee made a grisly discovery in one of the hot springs earlier this week.

In a statement, the park's public information officer Morgan Warthin said on Tuesday that the employee found the foot inside a shoe floating in the Abyss Pool, located near the West Thumb Geyser Basin, NBC News reported.

The hot spring is one of the deepest in the park, with a depth of more than 50 feet, and can reach temperatures of approximately 140 degrees Fahrenheit, CBS affiliate KTVQ reported.

After the gruesome discovery, the Associated Press reported that that park section was temporarily closed.

It has since reopened, the news outlets reported.


Warthin told CBS affiliate KTVQ that an investigation is ongoing.

The news outlets reported that no further details were made available as of Thursday afternoon.
Posted by: Frank G || 08/19/2022 07:12 || Comments || Link || E-Mail|| [10816 views] Top|| File under:
Couple who went missing same day as Kiely Rodni found dead
[NYPOST] A

Caliphornia, an impregnable bastion of the Democratic Party,

woman and her ex-boyfriend have been found dead after they disappeared the same day that teen Kiely Rodni went missing from a campsite, police said.

The bodies of Janette "JJ" Pantoja, 29, and her ex-boyfriend Juan Almanza Zavala, 36, were found Wednesday outside a vehicle that crashed down an embankment in Nevada County, the sheriff's department said.

The former couple, who broke up years ago but remained friends, was last heard from on their way home from the Hot August Nights car show in Reno, Nevada.

Pantoja texted her current boyfriend that she would be home in 30 minutes around 11 p.m. Aug. 6. Shortly after that, her phone stopped sharing its location.

"She just never communicated anything other than that," sister Alejandra Pantoja said. "She's not like that."

An initial search of the area where the duo's cellphones were last pinged turned up no evidence. Their bodies were eventually discovered when a 911 caller alerted police to a vehicle down an embankment near Highway 20 and Poker Flats Road in Penn Valley. The accident was not visible from the road.

The crash site is about 70 miles from the Prosser Family Campground in Tahoe National Forest, where 16-year-old Kiely Rodni was last seen at a party shortly after midnight Aug. 6.

Although police said there is no evidence that the cases are connected, Pantoja's sister expressed frustration at the disparity in law enforcement attention to the two cases.

While Rodni's disappearance sparked at least 10 days of extensive searches — including almost 16,000 man-hours by land, air and water — Alejandra Pantoja claimed she was struggling to get a call back from police.


Posted by: Fred || 08/19/2022 00:00 || Comments || Link || E-Mail|| [10803 views] Top|| File under:
-Land of the Free
List of US colleges which mandate vax and booster and those which do not
As of August 16th. By state, alphabetical within each state.

[GoogleDocs] ABOUT: this is a mere list of publicly-available information on US college COVID vaccine mandates for students. Its purpose is to assist families in the college search, especially those looking out of state, and to provide a birds-eye view of COVID vaccine policies across US colleges. Notice how they differ by state and by college selectivity level.

Schools included are primarily 4-year colleges and universities. While a smattering of community colleges (CCs) is included, CCs are not the focus of this list at the moment, as CCs are numerous nationally and yet primarily sought local to the student. For policies at your local community colleges, please visit their websites.
Posted by: DooDahMan || 08/19/2022 03:49 || Comments || Link || E-Mail|| [10804 views] Top|| File under:
Mother Jumps Out of Shower, Grabs Gun, Shoots Alleged Intruder to Save Her Children
[Breitbart] A

Milwaukee

mother jumped out of the shower after hearing her children scream, grabbed a gun, and shot and killed an alleged intruder Monday morning.

An early WTMJ report indicated the mother was "dripping wet" when she got out of shower, yet she went to her bedroom, retrieved a gun, then confronted the alleged intruder.

She reacted to the screams of her children, ages 12 and 14, which alerted her that something was wrong.

The mother, who wishes to be unidentified, commented on the incident, saying, "It all happened so fast — an adrenaline rush."

An updated WTMJ report notes, "The mother bought the gun ten years ago, she said, after discovering a man sleeping under her son's bed. She said she hoped she'd never need to use it."

But, she said, "I knew I'd be able to do it [shoot the intruder], to protect my kids."

Newsweek notes that NBC 11 quoted local community activist

Bushraa Rahman

reacting to the incident, saying, "She was scared because her children were there with her. So, she did what any mother would do. She defended her children. It was an act of self-defense."
She immediately ran to her room, grabbed her gun, and confronted the intruder, who was undeterred by the family's two pit bulls. She then shot him multiple times.

Milwaukee police have not identified the man, who she said was in his 30s and acting erratically.

She says her children are traumatized after the incident, and the family will move as soon as they can find a new home.
Posted by: Skidmark || 08/19/2022 03:09 || Comments || Link || E-Mail|| [7 views] Top|| File under:
-War on Police-
Bodycam footage shows Denver cops fire into crowd and injure six people after breaking up fight outside bar: Victims say the officers 'must be indicted' as grand jury investigation looms
[Daily Mail, where America gets its news]
Police have said the three officers fired seven times in the confrontation with suspect Jordan Waddy, who police say was armed


The gunfire erupted as a nearby group of partygoers left a bar and gathered at a food truck


Bodycam footage released by Denver police on Tuesday appears to show Waddy holding a pistol and throwing it to the ground as the officers opened fire


Police previously said Waddy was holding a firearm before the shooting


At least one officer shot at Waddy while facing a crowd of people gathered behind the suspect, the footage shows


The officers involved, Meagan Lieberson, Brandon Ramos and Kenneth Rowland, are currently on 'modified duty' according to the Denver police
Posted by: Skidmark || 08/19/2022 00:00 || Comments || Link || E-Mail|| [10805 views] Top|| File under:
-Land of the Free
Texans encouraged to use iWatchTexas to report suspicious behavior
[JustTheNews] Texans are being encouraged to use a free iWatch reporting system to alert local and state law enforcement about suspicious behaviors and activities that appear to be criminal, terroristic or school safety related.


To educate Texans about the service as children head back to school, the state launched a new public service announcement featuring the actor Chuck Norris, who famously played Walker Texas Ranger on TV.

Texans are encouraged to use the iWatch website, phone app and toll-free number, 844-643-2251, to report suspicious activity or behavior. Reports can be anonymous.

"Whether it's criminal acts, terror threats, or someone wanting to harm children, if you see something, say something, and help keep communities in the great state of Texas safe," Norris says in the PSA published on YouTube.

The ad begins running on television and in media markets statewide Aug. 17.
Posted by: Skidmark || 08/19/2022 00:00 || Comments || Link || E-Mail|| [10800 views] Top|| File under:
Caucasus/Russia/Central Asia
Russia sends 3 hypersonic missile-equipped jets to Kaliningrad exclave
[Jpost] The three MiG-31 aircraft with Kinzhal hypersonic missiles will be on combat alert around the clock.

Three fighter jets equipped with hypersonic missiles have been moved by the Russian military to the Russian exclave of

Kaliningrad

as part of "strategic deterrence measures," Russian state media reported on Thursday.

The Russian Defense Ministry told TASS that the aircraft would be on "round-the-clock combat duty."

"Today, August 18, 2022, as part of the implementation of additional strategic deterrence measures, three MiG-31 aircraft with Kinzhal hypersonic missiles were relocated to the Chkalovsk airfield in the Kaliningrad region," the Russian Defense Ministry said, according to RIA.

TENSIONS AROUND KALININGRAD
Tensions have risen over the Kaliningrad region, which is geographically separate from Russia, and neighboring

Lithuania

. The exclave relies on railways and roads through Lithuania for many goods, and sanctions on the isolated coastal territory have been leveled since Russia invaded Ukraine. Kaliningrad has largely been relegated to maritime traffic for its goods.

Moscow has in part blamed the United States for Lithuania's sanctions.

In late June, Russian Foreign Ministry spokeswoman Maria Zakharova warned that non-diplomatic "retaliatory actions will be inevitable." At the time, the Lithuanian Military stated over increased tensions that "to date, there is no direct military threat to Lithuania."

Earlier that month, a bill was submitted in the Russian parliament to repeal the Soviet Union's recognition of Lithuanian independence.

Despite Russian threats over the Baltic Russian holding, Lithuania on July 11 expanded sanctions to include concrete, wood, alcohol and alcohol-based industrial chemicals.

KINZHAL HYPERSONIC MISSILE
The hypersonic aeroballistic Kh-47M2 "Kinzhal" or "Dagger" is Russia's first hypersonic weapon platform. The missile has an effective range of thousands of kilometers and can hit its target within several minutes after launch. Hypersonic weapons are highly maneuverable, allowing them to evade modern missile defense emplacements. The weapon is capable of carrying a nuclear warhead.

The Kinzhal was reportedly used in combat for the first time in March when it was used to strike a military fuel depot near the southern Ukrainian city of Mykolaiv.

In early August, Russian President Vladimir Putin announced that a new naval hypersonic missile, the Zircon, would be put into service in the coming months. One military source told TASS that this could be as soon as September. The naval version of the Zircon was prioritized over the air-launched version due to backlogs in production. Eventually, the Kinzhal is set to be replaced with the Zircon variant.
Posted by: Skidmark || 08/19/2022 02:51 || Comments || Link || E-Mail|| [10800 views] Top|| File under:
China Shuts Down Factories Due to Power Shortages
[Breitbart] China's summertime energy crisis intensified on Wednesday with news that factories in Sichuan province have been ordered to halt production for at least six days.

Sichuan is a major source of lithium for batteries and solar panels, so ripple effects from the shutdown are likely to affect electric car and green energy companies in the U.S. and around the world.

Australia's News.com described the "urgent notice" for factory shutdowns, sent to 19 of Sichuan's 21 cities, as part of a "nightmare scenario" for China.

The notice said Sichuan is experiencing its highest temperatures in 60 years, coupled with a steep reduction in rainfall, so hydropower generation is falling even as demand for electricity soars.

At least one major manufacturer is already posting big losses from the factory shutdown order, and both corporations and public officials apparently fear the shutdown could grow even longer and more costly:

Already, Sichuan fertilizer producer Lutianhua has predicted a $US4.4 million ($A6.3 million) reduction in net profit as a result of the shutdown, according to a notice on the Shenzhen Stock Exchange, while China's National Bureau of Statistics spokesman Fu Linghui acknowledged in a press conference that the heatwave had already led to "adverse effects on economic operations".

And it's likely to get worse before it gets better, with a meeting between officials coming to the conclusion that "the weather with high temperature and little rain will continue for a period of time, and it is necessary to focus on protecting people's livelihood, safety, and operation, and make every effort to protect the power supply". The meeting also called for "extreme thinking to deal with extreme situations" as officials "plan for the worst" during the "current severe situation".

Global analysts warned Sichuan's factory halt could dramatically increase the prices of lithium, aluminum, and other metals, potentially affecting everything from automobiles to iPhones. China's already depressed economy will probably take another big hit from the August factory closings. Sichuan is normally a net exporter of power to neighboring provinces, so the hydropower shortage could spread power shortages far beyond Sichuan's borders.

The Sichuan Provincial Department of Economics and Information Technology estimated hydropower reservoirs are down by up to 50 percent. Sichuan largely escaped the blackouts that plagued China last year due to a shortage of coal, thanks to its reliance on hydroelectric plants for 80 percent of its power, but this year China increased its coal production and imports to dizzying levels, while the hydropower industry has suffered from droughts.

Some cities in Sichuan are imposing total blackouts for a few hours a day or ordering large buildings to turn off their air conditioning or raise their thermostats to nearly 80 degrees. Power-hungry luxuries such as water fountains and light shows have been suspended until further notice.

Power rationing was ordered for civilian homes, offices, and retail shops across Sichuan on Wednesday – an unusual move in China, which generally tries to avoid citywide brownouts and severe power cuts to individuals.

AFP reported on Wednesday that over five million people in southwest China are now facing power cuts, with rolling blackouts lasting up to three hours in both big cities and their surrounding villages.

A Toyota representative told AFP the Japanese automaker was forced to halt production at a plant in Sichuan's capital of Chengdu, in accordance with the "guidance" of local officials.

The European Union Chamber of Commerce in China confirmed on Wednesday that its members in Chengdu were ordered to reduce their daily power consumption by 30 percent and refrain from using air conditioning in the early morning hours.

"Normal operations of those affected have been completely disrupted, and they are now negotiating with authorities to allow them to keep the air-conditioning running, at least in their server rooms and some other special areas," the chamber said.

"Based on feedback so far, even companies with lower energy demands, which might not be yet directly affected, are gravely concerned by the unpredictability of this situation and the possibility of additional disruptive measures being imposed," the chamber warned.
Posted by: Skidmark || 08/19/2022 00:00 || Comments || Link || E-Mail|| [10795 views] Top|| File under: Commies
Japan Wants People To Drink More Alcohol
[ZH] In some sort of Bizarro World scenario, declining alcohol consumption is causing alarm in the halls of Japanese government, as the trend is putting a big dent in the country's tax haul.

Average adult alcohol intake dropped from 100 liters a year in 1995 to 75 liters in 2020. Meanwhile, alcohol taxes declined from providing 3% of Japan's tax revenue in 2011 to 2% in 2020.

Reflecting a worldwide phenomenon, Japan's younger generations aren't drinking as much as their parents and grandparents did.

The general downtrend gained steam when the Covid-19 pandemic disrupted lifestyles. Restaurants and bars closed or limited their operations, and people socialized less and shifted to working from home. "Many people may have come to question whether they need to continue the habit of drinking with colleagues to deepen communication," a tax official told the Japan Times.

The drop in revenue from 2018 to 2020 was the largest in 31 years. Taxes took a big hit in 1989 with a major change in Japan's Liquor Tax Law.

Fear not -- having admitted it has an alcohol problem, Japan's tax agency will no longer sit idle while sobriety insidiously spreads throughout the population. A government campaign is afoot to encourage people to hit the bottle.
Posted by: M. Murcek || 08/19/2022 00:00 || Comments || Link || E-Mail|| [10798 views] Top|| File under:
Cyber
Apple security flaw threatens 'everything we hold dear': BILLIONS across globe scramble to update iPhones and Macs as tech giant reveals cyber crooks can take control of devices and access bank accounts, photos and more
[Daily Mail, where America gets its news]
Apple

has disclosed serious security vulnerabilities for certain models of iPhones, iPads and Macs


Security experts say issues could potentially allow attackers to take complete control of the devices


iPhone 6S and later models; and several models of the iPad from 5th generation all affected by issues


Also affected are iPad Pros, iPad Mini 4 and later, iPad Air 2 and later and Macs on MacOS Monterey
The update, iOS 15.6.1, also applies to the iPod Touch 7th generation. In addition, Mac computers on MacOS Monterey are affected - with users urged to download '12.5.1'. The issues were found by an anonymous researcher in 'WebKit', the browser engine that powers Safari; and 'Kernel', which is the core of the operating system.

There have so far been no confirmed reports of specific cases where the security flaw had been used against people or devices, and Apple has made no statement on the issue further to an update on its website.

In this note on its support page, Apple said one flaw means a malicious application 'may be able to execute arbitrary code with Kernel privileges' - which has been described as meaning full access to the device.

The update can be obtained by going to the 'Settings' section of a device, and choosing 'Software Update'.
Posted by: Skidmark || 08/19/2022 11:21 || Comments || Link || E-Mail|| [10798 views] Top|| File under:
Home Front: WoT
Arizona's makeshift border wall made out of shipping containers is TOPPLED as Gov. Doug Ducey blames 'criminals': 150 migrants found in truck in Mexico on way to Texas crossing
[Daily Mail, where America gets its news]
A makeshift border wall along

Yuma

, Arizona, was toppled over as Gov.

Doug Ducey

reportedly blames criminals for the incident


Ducey had ordered 60

shipping containers

to be used as walls along the area, which has seen a spike in illegal immigration


The project was done on Sunday, with workers discovering the downed containers the following morning and blaming the incident on the wind


A spokesperson for Ducey claimed the incident was intentional and set to sabotage the state's work in closing the gaps along its border fencing


The incident comes after Mexican and border patrol officials stopped a truck carrying 150 migrants heading to Texas
Posted by: Skidmark || 08/19/2022 00:00 || Comments || Link || E-Mail|| [10808 views] Top|| File under: Migrants/Illegal Immigrants
Science & Technology
China Claims to Have Developed 'Safer' Way to Edit Human Genes
[Breitbart] Researchers from the state-run Chinese Academy of Sciences claimed in a recently published study to have developed a gene-editing method that is allegedly "more efficient and safer" than established techniques because it uses the CRISPR gene-editing tool to target RNA instead of DNA, the South China Morning Post (SCMP) reported on Wednesday.

Relaying the development on August 17, the Hong Kong-based newspaper wrote:


Scientists from the Chinese Academy of Sciences said the new tool uses CRISPR (clustered regularly interspaced short palindromic repeats) technology – a natural defence mechanism that allows bacterial cells to detect and destroy the viruses that attack them and has become one of the most commonly used gene-editing techniques in recent years.

The most widely used system employs CRISPR-associated protein-9 (Cas9), an enzyme that can cut the two strands of DNA in the genome to add or remove material.

But the new approach uses the Cas13 enzyme, which targets RNA. The technique is believed to be safer since RNAs are transient molecules that only exist in the cell for a limited period of time and are not integrated into the genome.

"Compared to DNA editing techniques, the Cas13 gene editing system is safer, and the effects are more controllable and short-lived," Yang Hui, an author of the study and a researcher at the Chinese Academy of Sciences' Brain Science and Intelligence Technology center, recently told Chinese reporters.

A major flaw within the new RNA-based gene-editing method — known as "collateral cleavage, or its ability to cleave nontarget RNAs" — has limited its usage in clinical applications, the SCMP observed on Wednesday.

"Due to this so-called collateral effect, Cas13 can degrade both target and non-target RNAs at random, thus making it difficult to design experiments and interpret results when using Cas13," the study's research team recently said as quoted by the Chinese Academy of Sciences' website.

A study published in the scientific journal Nucleic Acids Research in late June "highlight[ed] the need for caution when designing and interpreting Cas13-based knockdown experiments." The study's researchers urged caution in regard to the gene-editing method because of its "potential for promiscuous cleavage of nearby RNAs (so-called collateral damage)."

"[W]e found that the off-target effects of RxCas13d, a commonly used Cas13 effector, can be as strong as the level of on-target RNA knockdown. The extent of off-target effects is positively correlated with target RNA expression levels, and collateral damage can be observed even after reducing RxCas13d/guide RNA levels," the authors wrote.

The study, titled "CRISPR/Cas13 effectors have differing extents of off-target effects that limit their utility in eukaryotic cells," was funded by the U.S. government's National Institutes of Health (NIH) and the American Heart Association. It was co-authored by a consultant for Laronde, which is a U.S.-based biotech research firm that specializes in RNA-based gene editing.

The People's Court of Nanshan District of Shenzhen, China, sentenced Chinese biophysicist He Jiankui to three years in prison on December 30, 2019, for "illegal medical practice." He was charged with the crime for using the CRISPR gene-editing system to alter the DNA of unborn babies.

He revealed that he had committed the illegal act during an interview with the Associated Press (AP) in November 2018, during which he announced the birth of "the world's first genetically edited babies — twin girls."

"He said he altered embryos for seven couples during fertility treatments, with one pregnancy resulting thus far. He said his goal was not to cure or prevent an inherited disease, but to try to bestow a trait that few people naturally have — an ability to resist possible future infection with HIV, the AIDS virus," the AP relayed after conducting an exclusive interview with the biophysicist.

He's experiment shocked the global scientific community because it was the first known use of gene-editing technology on human embryos, an action considered unethical and illegal worldwide. Chinese authorities released He from prison in April, according to the British scientific journal Nature.
Posted by: Skidmark || 08/19/2022 02:59 || Comments || Link || E-Mail|| [10803 views] Top|| File under: Commies
Who's in the News
40
[untagged]
4
Mob Rule
3
Arab Spring
3
Commies
3
Islamic State
2
Tin Hat Dictators, Presidents for Life, & Kleptocrats
2
Migrants/Illegal Immigrants
2
Taliban/IEA
1
Govt of Pakistain Proxies
1
Govt of Iran
1
[untagged]
1
al-Shabaab (AQ)
1
Moslem Colonists
1
Thai Insurgency
Bookmark
E-Mail Me
The Classics
The O Club
Rantburg Store
The Bloids
The Never-ending Story
Thugburg
Gulf War I
The Way We Were
Bio
Merry-Go-Blog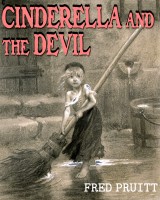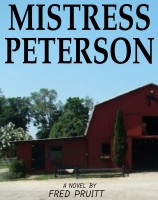 On Sale now!


A multi-volume chronology and reference guide set detailing three years of the Mexican Drug War between 2010 and 2012.

Rantburg.com and borderlandbeat.com correspondent and author Chris Covert presents his first non-fiction work detailing the drug and gang related violence in Mexico.

Chris gives us Mexican press dispatches of drug and gang war violence over three years, presented in a multi volume set intended to chronicle the death, violence and mayhem which has dominated Mexico for six years.
Click here for more information


Meet the Mods
In no particular order...


Steve White
Seafarious
tu3031
badanov
sherry
ryuge
GolfBravoUSMC
Bright Pebbles
trailing wife
Gloria
Fred
Besoeker
Glenmore
Frank G
3dc
Skidmark




Two weeks of WOT

Fri 2022-08-19
Dbaiba vs Bashagha. Armed Groups Relocate Around Libyan Capital
Thu 2022-08-18
Zamfara Govt Approves Death Penalty for Bandits, Kidnappers, Cultists
Wed 2022-08-17
Cote d' Ivoire Soldiers Charged as Mercenaries In Mali
Tue 2022-08-16
Record-breaking number of migrants arrested at southern US border: Illegal crossings soar to nearly TWO MILLION in less than a year as 2,200 stream into country in just one day
Mon 2022-08-15
At least nine Zionist settlers injured in shooting attacks in occupied al-Quds
Sun 2022-08-14
Troops patrol Tijuana as city emerges from cartel-fueled night of terror
Sat 2022-08-13
Suicide Attack Kills Taliban Prominent Cleric in Afghan Capital, Funeral in Jalalabad
Fri 2022-08-12
1,755 Boko Haram Terrorists, Relations 'Surrendered' To Nigerian Troops In Two Weeks
Thu 2022-08-11
Russians advance in the Kharkiv and Bakhmut directions, were repulsed and then retreated
Wed 2022-08-10
Senior TTP leader Omar Khalid Khorasani killed in Afghanistan, Taliban spokesperson confirms
Tue 2022-08-09
Pakistani Taliban Commander Allegedly Killed in South-Eastern Afghanistan
Mon 2022-08-08
Gaza ceasefire takes effect, per agreement by Israel, Islamic Jihad
Sun 2022-08-07
All senior Islamic Jihad officials in Gaza eliminated
Sat 2022-08-06
Day 2: Gaza: Palestinian militant Tayseer Jabari Tango Uniform as Israel strikes after threats
Fri 2022-08-05
Russian invaders shell Dnipropetrovsk region at night


Better than the average link...



Rantburg was assembled from recycled algorithms in the United States of America. No trees were destroyed in the production of this weblog. We did hurt some, though. Sorry.
34.239.154.240

Help keep the Burg running! Paypal: