-Short Attention Span Theater-
Film crew voiced complaints before Alec Baldwin's fatal on-set shooting
[ENGLISH.ALARABIYA.NET]

Alec Baldwin

fatally shot a cinematographer on a New Mexico film set with a gun a crew member had assured the actor was safe, a tragic mistake that came hours after some workers walked off the job to protest conditions and production issues.An assistant director, Dave Halls, grabbed a prop gun off a cart at a desert movie ranch and handed it to Baldwin during a Thursday rehearsal for the Western film "Rust," according to court records made public Friday.

"Cold gun," Halls yelled, declaring the weapon didn't carry live rounds and was ready to fire.

But it wasn't. When Baldwin pulled the trigger, he unwittingly killed 42-year-old cinematographer Halyna Hutchins and

maimed

director Joel Souza, who was standing behind her inside a wooden, chapel-like building.

A 911 call that alerted authorities to the shooting at the Bonanza Creek Ranch outside Santa Fe hints at the panic on the movie set, as detailed in a recording released by the Santa Fe County Regional Emergency Communications Center.

"We had two people accidentally shot on a move set by a prop gun, we need help immediately," script supervisor Mamie Mitchell told an emergency dispatcher. "We were rehearsing and it went off, and I ran out, we all ran out."

The dispatcher asked if the gun was loaded with a real bullet.

"I cannot tell you. We have two injuries," Mitchell replied. "And this (expletive) AD (assistant director) that yelled at me at lunch, asking about revisions....He's supposed to check the guns. He's responsible for what happens on the set."

Halls did not immediately return phone and email messages seeking comment. The

News Agency that Dare Not be Named

was unable to contact Hannah Gutierrez, the film's armorer, and several messages sent to production companies affiliated with "Rust" did not receive responses Friday.

The gun Baldwin used was one of three that Gutierrez had set on a cart outside the building where a scene was being rehearsed, according to the court records. Halls grabbed the firearm from the cart and brought it inside to the actor, unaware that it was loaded with live rounds, a detective wrote in a search warrant application.

It was unclear how many rounds were fired. Gutierrez removed a shell casing from the gun after the shooting, and she turned the weapon over to police when they arrived, the court records say.

Guns used in making movies are sometimes real weapons that can fire either bullets or blanks, which are gunpowder charges that produce a flash and a bang but no dangerous projectile.

Posted by: Fred || 10/24/2021 00:00 || Comments || Link || E-Mail|| [326 views] Top|| File under:
-Land of the Free
Second Amendment win: Ohio Senate votes to ban gun seizures during emergencies
[Just The News] The Ohio Senate has solidified gun rights, limited government power in an emergency and clarified knives are included in the right to bear arms.

Senate Bill 185, which passed 23-7, stops the state or local governments from confiscating any lawfully owned gun during a declared emergency. Sen. Tim Schaffer, R-Lancaster, said it protects Ohioans' right to protect themselves and does not add any new gun rights.

"This legislation will protect the rights of Ohioans to their firearms recognizing their natural right to self-defense, as well as to feed their families during times of declared emergencies," Schaffer said.

State governments around the country shut down businesses and established stay-at-home orders during the COVID-19 pandemic. Some states also limited gun sales. Ohio did not limit gun sales.

Schaffer said 24 other states, including Indiana, Kentucky and West Virginia, have similar laws.

"This bill is critical to proactively define the limits of government power to limit their abuses," Schaffer said.

The Ohio Municipal League testified against the bill, saying it removes home rule, and Sen. Sen. Cecil Thomas, D-Avondale, said it removes local government authority.

"This bill is sort of like a Christmas tree wish list regarding removing the municipal legislative powers," Thomas said. "In doing that, you're creating an environment where local control has really no authority to manage the process. It's basically denying the local government the ability to protect their local community as they deem appropriate."
Posted by: Besoeker || 10/24/2021 03:28 || Comments || Link || E-Mail|| [255 views] Top|| File under:
Caucasus/Russia/Central Asia
Potato prices in Russia will decrease - forecast
Direct Translation via Google Translate. edited.


[REGNUM] The cost of potatoes in Russia has stabilized. This was announced on October 20 by the chairman of the Potato Union Sergei Lupekhin at a press conference in Moscow, a REGNUM correspondent reports .

"An anomalous incident occurred in September - prices for potatoes were going up, although they should have decreased." the expert said.

According to Lupekhin, now the situation has stabilized and in the near future we should expect a decrease in prices for root crops.

"Prices are now stabilizing and will gradually begin to decline. It's the same with root vegetables. I'm not talking about retail prices, but about wholesale ones. The trend is generally positive," said Lupekhin.


Posted by: badanov || 10/24/2021 00:35 || Comments || Link || E-Mail|| [210 views] Top|| File under:
Ukraine posts record harvest of buckwheat
Direct Translation via Google Translate. Edited.


by Ivan Muzika

[LB] Ukraine has harvested a record harvest of buckwheat in recent years

Ukrainian farmers have already threshed 107,000 tons of buckwheat with a total forecast of 100,000 tons. Moreover, this figure is 94%, as only 15 oblasts have completed the harvest.

This was announced by the Minister of Agrarian Policy and Food of Ukraine Roman Leshchenko.

"This year is rich in records for harvesting crops. We have the largest harvest of buckwheat in the last few years.

Two months ago, our forecasts were at the level of 100 thousand tons. And today, being on the finish line, but not yet crossed, farmers threshed 107 thousand tons of buckwheat. This figure is 94 percent, as only 15 oblasts have completed the harvest. Therefore, our updated forecasts are over 110 thousand tons.

The highest yield is currently recorded in Vinnytsia oblast, 1,509 kilograms per hectare," the press service quoted Leshchenko as saying. Ministry of Agrarian Policy and Food of Ukraine .

The Minister added that thanks to the program of state support for buckwheat production, farmers receive subsidies of up to UAH 5,000 per hectare of arable land where buckwheat was grown. This program was launched by the Ministry of Agrarian Policy this year.

Earlier it was reported that Ukraine had a record harvest of early grain crops: 44.8 million tons
Posted by: badanov || 10/24/2021 00:00 || Comments || Link || E-Mail|| [194 views] Top|| File under:
Heavy mortar fire wounds two Ukrainian soldiers in Lugansk
Direct Translation via Google Translate. Edited.
by Natalka Lototska
[LB] Since the morning of Saturday, October 23, three violations of the ceasefire have been recorded by the Russian occupation forces in the combat zone in

Donbas

.

The enemy used weapons prohibited by the Minsk agreements.

Not far from Novozvanovka, the occupiers fired 120mm mortars.


Novozvanovka is in northern Lugansk


In the direction of Novohryhorivka, the mercenaries fired twice, using an anti-tank missile system, grenade launchers of various systems, large-caliber machine guns and other small arms.


Novohryhorivka is just north of Debaltsevo


As a result of hostile actions, two Ukrainian servicemen were wounded. The soldiers were given home medical care and evacuated to a medical facility. The state of health of both is satisfactory.

"Our defenders opened fire in response to force the enemy to cease shelling without using weapons prohibited by the Minsk agreements," the statement said.

We will remind, during Friday, October 22 in a zone of hostilities in Donbass occupiers violated a ceasefire 13 times, twice using the weapon forbidden by the Minsk agreements . As a result of enemy shelling, one Allied serviceman was wounded and another was wounded in action.
Posted by: badanov || 10/24/2021 00:00 || Comments || Link || E-Mail|| [70 views] Top|| File under:
Captured drone footage show Ukrainians using NGO vehicle to transport heavy mortar
Direct Translation via Google Translate. Edited.


[Rusvesna] Footage from a downed drone of the Ukrainian 25th Airborne Brigade showed the installation of a 120-mm mortar by Ukrainian soldiers, from which they subsequently hit the village of Vasilyevka near

Donetsk

.


Vasilyevka is the village of Trudovskay Mine, west of Donetsk city


The video appeared in the Donbass telegram channels and raises a number of questions. Namely, one circumstance attracted attention to it: next to the mortar there is a white ZIL with the symbols of Ukrainian representatives in the Joint Center for the Control and Coordination of the Ceasefire (JCCC).

VGTRK reporter Andrei Rudenko, who has covered the hottest events in Donbass since 2014, named the main question in his author's Telegram channel.

Video from the shot a downed UAV.
Strange video footage taken from this aircraft. During the ascent, the UAV recorded (on the territory controlled by the Armed Forces of Ukraine) a vehicle of the JCCC of Ukraine and a mortar of the Kiev military was standing nearby.

This begs one question: what is the JCCC of Ukraine doing next to the mortar crew? Or is it their mortar? Or what is it? I would like answers!" writes Rudenko.

However, the answer has been there for a long time and this information was also voiced more than once.

The video is proof that the Kiev militants are using vehicles with the JCCC logo for the unhindered delivery of weapons and ammunition to the front line. This has been repeatedly stated by the defense departments of the Donetsk and Lugansk People's Republics.

The militants use the vehicles of the observation mission to conduct shelling in the LPNR, whose tasks include monitoring the observance of the ceasefire regime. According to the agreements, these white cars are not fired upon. But at the same time, they successfully help the militants with impunity to strike at the civilian population of Donbass, as confirmed by footage from the lost UAV.

As the authors of the Svarschiki telegram channel emphasize, "Ukraine has completely discredited the activities of the JCCC: first, the abduction of an observer from the LPR, now there are shelling using their vehicles."

Says Lt Colonel Eduard Basurin:
"The People's Militia has repeatedly stated that the Ukrainian command uses white ZIL-131 vehicles with the JCCC logo not only to carry out an observation mission, but also to directly support combat missions," Basurin said.

"The video clip presented to your attention clearly shows that the militants of the 25th Airborne Assault Brigade are unloading a 120 mm mortar and ammunition from a white ZIL car. Symbols of Ukrainian observers are discernible on the car."



Video:




Posted by: badanov || 10/24/2021 00:00 || Comments || Link || E-Mail|| [132 views] Top|| File under:
Great White North
Fire breaks out on ZIM container ship off the coast of Canada
[Jpost] 40 containers of mining chemicals had fallen overboard, posing a significant risk to mariners.

A fire broke out on Saturday on containers on a cargo ship carrying mining chemicals off British Columbia, and the Canadian Coast Guard said it is working with the US Coast Guard to assess the situation, including environmental hazards.

Sixteen crew members have been evacuated from the MV Zim Kingston, while five remained onboard to fight the fire, the Canadian Coast Guard said in a statement on Saturday.

"No injuries were reported," Danaos Shipping Co, the company that manages the container ship, said in a statement to Reuters on Sunday.

The fire "appears to have been contained," and a salvage and fire extinguishing agency have been roped in to ensure the safe return of the vessel's crew, Danaos said.
Posted by: Skidmark || 10/24/2021 07:08 || Comments || Link || E-Mail|| [197 views] Top|| File under:
Government Corruption
Bipartisan legislators demand answers from Fauci on 'cruel' puppy experiments
[The Hill] A bipartisan letter demands answers from the director of the National Institute of Allergy and Infectious Diseases and President Biden's chief medical adviser.

The White Coat Waste Project, the nonprofit organization that first pointed out that U.S. taxpayers were being used to fund the controversial Wuhan Institute of Virology, have now turned its sights on Anthony Fauci on another animal-testing-related matter — infecting dozens of beagles with disease-causing parasites to test an experimental drug on them.

House members, most of whom are Republicans, want Fauci to explain himself in response to allegations brought on by the White Coat Waste Project that involve drugging puppies.

According to the White Coat Waste Project, the Food and Drug Administration does not require drugs to be tested on dogs, so the group is asking why the need for such testing.

White Coat Waste claims that 44 beagle puppies were used in a Tunisia, North Africa, laboratory, and some of the dogs had their vocal cords removed, allegedly so scientists could work without incessant barking.

Leading the effort is Rep. Nancy Mace (R-S.C.), writing a letter to the National Institutes of Health (NIH) saying the cordectomies are "cruel" and a "reprehensible misuse of taxpayer funds."

"Our investigators show that Fauci's NIH division shipped part of a $375,800 grant to a lab in Tunisia to drug beagles and lock their heads in mesh cages filled with hungry sand flies so that the insects could eat them alive," White Coat Waste told Changing America. "They also locked beagles alone in cages in the desert overnight for nine consecutive nights to use them as bait to attract infectious sand flies."

Posted by: Besoeker || 10/24/2021 10:08 || Comments || Link || E-Mail|| [182 views] Top|| File under:
International-UN-NGOs
W.H.O. Vows 'Profound Transformation' After Mass Sexual Abuse of Ebola Victims
A risky choice: Ebola has been found in the semen of some male survivors, so it seems reasonable to assume survivor females could transmit the disease s3xually as well.

[Breitbart] The

World Health Organization

(W.H.O.) announced plans on Thursday for a "profound transformation" of its "culture" in the wake of the agency's latest sexual abuse scandal in the Democratic Republic of the Congo (D.R.C.), U.N. News reported.


It's not just a problem in WHO, but pretty much all the major international aid NGOs, and too many of the minors. They've been getting caught as long as I can remember.

"The suffering of survivors of sexual abuse allegedly perpetrated by World Health Organization staff during the tenth

Ebola

outbreak in the Democratic Republic of the Congo (D.R.C.) is going to be 'the catalyst for a profound transformation' of W.H.O.'s culture," W.H.O. Director-General Tedros Adhanom Ghebreyesus said on October 21.

Tedros referred to several incidents of alleged "sexual abuse and exploitation (S.E.A.)" perpetrated against locals by at least 21 W.H.O. staff members in the D.R.C.'s North Kivu and Ituri regions from August 2018 to June 2020. The W.H.O. appointed an independent commission to investigate the allegations of S.E.A. The commission published its initial findings on September 28 in a damning report that detailed "multiple allegations of rape and offers of employment in exchange for sex," Tedros acknowledged on October 21.


"Vestra culpa. Vestra maxima culpa."

Several alleged victims told the commission's investigators they became pregnant after being raped by male W.H.O. workers. Some further alleged that their perpetrators then forced them to undergo abortions.
Posted by: Skidmark || 10/24/2021 00:17 || Comments || Link || E-Mail|| [186 views] Top|| File under:
Worldcoin Offers Free Crypto To Scan Your Eyeballs
[ZeroHedge] What's the best way to build a biometric database? Well, you can steal fingerprints, faces, irises, and voice scans of millions of Americans, like US intelligence agencies, have done, or you can go the more ethical route and give people free cryptocurrency for their unique biometric data.

That's precisely what several Silicon Valley entrepreneurs are doing with their new start-up, Worldcoin, using orb-shaped devices to scan people's eyes in exchange for free cryptocurrency.
Posted by: Skidmark || 10/24/2021 07:45 || Comments || Link || E-Mail|| [63 views] Top|| File under:
Who's in the News
33
[untagged]
4
Sublime Porte
3
Islamic State
3
Govt of Iran
3
Taliban/IEA
2
Human Trafficking
2
Govt of Pakistain Proxies
1
Commies
1
Migrants/Illegal Immigrants
1
ISWAP
1
Houthis
1
Narcos
1
[untagged]
1
Tehrik-e-Labaik
1
Hamas
1
Devout Moslems
1
Hezbollah
1
Palestinian Islamic Jihad
1
Govt of Pakistan
1
Palestinian Authority
1
Govt of Syria
1
Govt of Sudan
Bookmark
E-Mail Me
The Classics
The O Club
Rantburg Store
The Bloids
The Never-ending Story
Thugburg
Gulf War I
The Way We Were
Bio
Merry-Go-Blog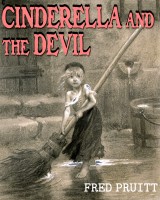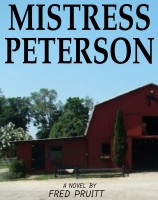 On Sale now!


A multi-volume chronology and reference guide set detailing three years of the Mexican Drug War between 2010 and 2012.

Rantburg.com and borderlandbeat.com correspondent and author Chris Covert presents his first non-fiction work detailing the drug and gang related violence in Mexico.

Chris gives us Mexican press dispatches of drug and gang war violence over three years, presented in a multi volume set intended to chronicle the death, violence and mayhem which has dominated Mexico for six years.
Click here for more information


Meet the Mods
In no particular order...


Steve White
Seafarious
Pappy
lotp
Scooter McGruder
john frum
tu3031
badanov
sherry
ryuge
GolfBravoUSMC
Bright Pebbles
trailing wife
Gloria
Fred
Besoeker
Glenmore
Frank G
3dc
Skidmark
Alaska Paul



Better than the average link...



Rantburg was assembled from recycled algorithms in the United States of America. No trees were destroyed in the production of this weblog. We did hurt some, though. Sorry.
3.239.4.127

Help keep the Burg running! Paypal: