-Lurid Crime Tales-
Chipotle customer threatens staff with a rod: 'Somebody better give me my food!'
[NYPOST] This is the moment a hungry Chipotle customer whips out a rosco gun and shouts, "Somebody better give me my food!" after being told the restaurant is closing soon.

Surveillance video, released by police Wednesday, shows the woman threatening a cashier at a Chipotle in the Roosevelt Mall in Philadelphia last Saturday night.

Police said the unidentified woman was waiting in line to order just before 5 p.m. when the manager announced the store was closing soon.

The manager said all remaining customers had to place their orders online because the restaurant was short on staff.

The footage shows the woman slowly pulling out a black handgun from her bag and waving it at employees behind the counter as she demands to speak to the manager.


Posted by: Fred || 09/25/2021 00:00 || Comments || Link || E-Mail|| [336076 views] Top|| File under:
Tennessee Kroger Gunman Identified as 29-Year-Old Uk Thang
[BREITBART] The alleged gunman who shot and

maimed

numerous individuals inside a Collierville, Tennessee, Kroger grocery store on Thursday, killing one, has been identified as 29-year-old Uk Thang.Breitbart News reported Thursday at least 13 people were shot in the attack, one of them fatally.

On Friday WREG noted the number of individuals shot had risen to 15, and all the remaining injured are "stable."

The Daily Memphian explained that Thang is believed to have died inside the Kroger from a self-inflicted gunshot wound.




Posted by: Fred || 09/25/2021 00:00 || Comments || Link || E-Mail|| [336075 views] Top|| File under:
Oklahoma dad hops into action when he sees man touching boy inappropriately at bus stop
[FOXNEWS] A father in Oklahoma City tackled a local pastor who was seen inappropriately touching his son at a bus stop, leaving the suspect with a cracked skull and a bloody mugshot.

"There's hardly any words that are camera appropriate," witness Lisa Ward said of the incident. "It's just sickening."

Oklahoma City Police arrested the suspect, Michael Coghill, on Wednesday, after he was recorded on camera touching a nine-year-old boy at a bus stop and was confronted by the boy's father, according to News9. The police department, however, could not confirm to Fox News that the boy's father was the one to confront the suspect due to the Open Records Act.

Local residents said that Coghill is a local pastor in the area.


The boy told police that Coghill would often jog near the bus stop and had stopped by the area on more than one occasion, according to the police report obtained by Fox News.

The boy said Coghill had visited the bus stop on Monday and touched him in a way that made him uncomfortable. The boy also told his parents about the incident on Monday, and the father accompanied the boy to the bus stop on Wednesday, according to local reports.

"He knew the time he would be there every day," Ward told News9 of Coghill. "That was the hardest part, the most disgusting part."

The victim's father sat in his car waiting to see if Coghill would make an appearance and touch the child inappropriately. As the boy made his way to the stop, Coghill stopped his jog and approached the boy, according to the police report.

"While he was watching the school bus stop, our suspect ran by him, ran past the bus stop where the children were waiting. Turned around, came back and stopped where he touched the child," Sgt. Dillon Quirk with the Oklahoma City Police Department said.

Coghill was seen placing his hand on the child's side, before he moved his hand to the backside of the boy. The father recorded the incident, which was given to police, and proceeded to tackle Coghill.

Coghill's skull was fractured and his orbital socket cracked on the left side of his face.

"He was in the cop car all bloody," Ward added.

Coghill is a pastor at Lakehoma Church of Christ, which issued a statement condemning the abuse.

"We were heartbroken to learn of the incident involving one of our adult ministers, and our hearts go out to the child and family involved. We were shocked at this news as he had a clean background check, and we have received no reports or claims against him during his tenure. Church leadership has no tolerance for any type of abuse and is meeting tonight to discuss next steps. We will cooperate with authorities as needed," the statement said, according to News9.
Posted by: Fred || 09/25/2021 00:00 || Comments || Link || E-Mail|| [336079 views] Top|| File under:
California Promises $15 B for Fighting Climate Change
Did they promise any for fighting crime?
[Epoch Times] "California is doubling down on our nation-leading policies to confront the climate crisis head-on while protecting the hardest-hit communities," Newsom said in a statement announcing the new package.


Nice photo at the link of him touring the Caldor fire. Stern, far-seeing. Kerry-esque.


"We're deploying a comprehensive approach to meet the sobering challenges of the extreme weather patterns that imperil our way of life and the Golden State as we know it, including the largest investment in state history to bolster wildfire resilience, funding to tackle the drought emergency while building long-term water resilience, and strategic investments across the spectrum to protect communities from extreme heat, sea level rise and other climate risks that endanger the most vulnerable among us."


I was offered a job in California in the late 70's; my son about five years ago. Best move ever, turning down those offers.
Posted by: Bobby || 09/25/2021 00:00 || Comments || Link || E-Mail|| [336072 views] Top|| File under:
-Short Attention Span Theater-
CIA Vienna station chief OUSTED over her 'inadequate' response to Havana syndrome cases
[Daily Mail, where America gets its news]
The CIA removed its bureau chief in Vienna after criticism of her management, such as her handling of

Havana Syndrome

reports at the U.S. embassy in Vienna


U.S. officials are sending a message that leaders must take Havana Syndrome seriously


The mysterious illness is a set of ailments including migraines, nausea, memory lapses and dizziness


It was first reported by officials based in the U.S. embassy in Cuba in 2016


In May, officials said at least 130 cases across the government are were under investigation, up from several dozen last year


Vienna has for centuries been a center for espionage and diplomacy and was a hub for clandestine spy-versus-spy activity during the Cold War.


CIA Director said there is a strong possibility the syndrome is intentionally caused and that Russia could be responsible, although it does any involvement
Posted by: Skidmark || 09/25/2021 00:00 || Comments || Link || E-Mail|| [336075 views] Top|| File under:
-Signs, Portents, and the Weather-
A Massive Subterranean 'Tree' Is Moving Magma to Earth's Surface
[QuantaMagazine] Réunion, a French island in the western Indian Ocean, is like a marshmallow hovering above the business end of a blowtorch. It sits above one of Earth's mantle plumes — a tower of superheated rock that ascends from the deep mantle and flambés the bases of tectonic plates, the jigsaw pieces that make up the ever-changing face of the world. The plume's effects are hard to miss: One of the island's two massive volcanoes, the aptly named Piton de la Fournaise or "peak of the furnace," is one of the most hyperactive volcanoes on the planet.

But the plume's modern-day punch is nothing compared to its past.


Nice 3D model at beginning of article.
Posted by: The Walking Unvaxed || 09/25/2021 08:30 || Comments || Link || E-Mail|| [336076 views] Top|| File under:
Covid round-up — because so many articles were submitted yesterday that they needed to be stacked
Courtesy of The Walking Unvaxed:
British Funeral Director: COVID-19 Deaths Were Inflated, Mass Vaccination Came Before 'Huge Explosion' In Death Counts
[NationalFile] [John O'Looney, a British funeral director] says that he repeatedly saw people labeled as COVID deaths, even if they died of natural causes, of terminal cancer, or being hit by a car. All COVID deaths.

He says it is his belief that thousands of elderly people in the U.K. were euthanized with the sedative Midazolam and then labeled as coronavirus deaths. But he also says that overall in 2020, the death rate compared to past years was about the same, or even down.

He did see a huge explosion in deaths, but it wasn't in 2020. It was in early 2021, and it happened almost the moment mass vaccination began. Then, from April through the summer, he says it was one of the quietest periods he'd ever seen. There weren't enough deaths to keep the lights on.

Now, he says the death rate is rising again. And the people coming in, he says, are from all age ranges. They aren't just old people. The causes of death, he says, are heart attacks, blood clots, strokes, and multiple organ failure. Almost all these people, he says, are vaccinated. He saw a man, a barber, who died at age 23 just after getting the second shot.

Blockbuster: NIH Study Concludes Ivermectin Works!

[MAGA Institute] Because we've come to expect nothing but cover-ups and anti-science diktats from NIH and its subdivisions, NIH has published on its website and article in the July-August issue of the American Journal of Therapeutics that concluded that "large reductions in COVID-19 deaths are possible using ivermectin."

The study authors continued, "Using ivermectin early in the clinical course may reduce numbers progressing to severe disease. The apparent safety and low cost suggest that ivermectin is likely to have a significant impact on the SARS-CoV-2 pandemic globally."


Overexcited headline. The actual journal article can be found here. Here are key bits from the abstract of this review of previous published research:

DATA SOURCES:
We searched bibliographic databases up to April 25, 2021. Two review authors sifted for studies, extracted data, and assessed risk of bias. Meta-analyses were conducted and certainty of the evidence was assessed using the GRADE approach and additionally in trial sequential analyses for mortality. Twenty-four randomized controlled trials involving 3406 participants met review inclusion.

THERAPEUTIC ADVANCES:
Meta-analysis of 15 trials found that ivermectin reduced risk of death compared with no ivermectin (average risk ratio 0.38, 95% confidence interval 0.19–0.73; n = 2438; I2 = 49%; moderate-certainty evidence). This result was confirmed in a trial sequential analysis using the same DerSimonian–Laird method that underpinned the unadjusted analysis. This was also robust against a trial sequential analysis using the Biggerstaff–Tweedie method. Low-certainty evidence found that ivermectin prophylaxis reduced COVID-19 infection by an average 86% (95% confidence interval 79%–91%). Secondary outcomes provided less certain evidence. Low-certainty evidence suggested that there may be no benefit with ivermectin for "need for mechanical ventilation," whereas effect estimates for "improvement" and "deterioration" clearly favored ivermectin use. Severe adverse events were rare among treatment trials and evidence of no difference was assessed as low certainty. Evidence on other secondary outcomes was very low certainty.

CONCLUSIONS:
Moderate-certainty evidence finds that large reductions in COVID-19 deaths are possible using ivermectin. Using ivermectin early in the clinical course may reduce numbers progressing to severe disease. The apparent safety and low cost suggest that ivermectin is likely to have a significant impact on the SARS-CoV-2 pandemic globally.



Courtesy of Bobby:

Dr. Fauci's NIH approved hydroxychloroquine 15 years ago to cure coronaviruses
[Tech Startups] SARS-CoV-2 is one of the seven coronaviruses identified by CDC. The sixth and the seventh of the coronaviruses are: SARS-CoV (the beta coronavirus that causes severe acute respiratory syndrome, or SARS) and SARS-CoV-2 (the novel coronavirus that causes coronavirus disease 2019, or COVID-19) respectively.


Why all of a sudden hydroxychloroquine is considered an unsafe drug? After all, hydroxychloroquine is still being used to treat lupus patients. To answer this question, we have to back to the month of March 2020. It all started back after President Trump threw his support for the drug and opened the floodgates of criticisms after he touted the drug as a potential game-changer. Many in the mainstream media accusing him of promoting an unsafe drug. When asked about President Trump's tweet, Dr. Anthony Fauci said: "the anecdotal reports … may be true," and that the President's message of "hope for people" with #coronavirus is "not unreasonable" & "not incompatible" with total confirmation."


So after a cautious - scientific, even - initial response to Trump's statement, Fauci subsequently went all in with the anti-Trumpers and the media.


According to NIH own study conducted in 2005 titled, "Chloroquine is a potent inhibitor of SARS coronavirus infection and spread," chloroquine, a sister drug to hydroxychloroquine, was found to be "effective in preventing the spread of SARS CoV in cell culture."


From the NIH study -


Results
We report, however, that chloroquine has strong antiviral effects on SARS-CoV infection of primate cells. These inhibitory effects are observed when the cells are treated with the drug either before or after exposure to the virus, suggesting both prophylactic and therapeutic advantage.


Seems like some researchers might've built on the 2005 work. If they could get funding.



Related: The 2005 NIH Study.

Norway Opts Out of the Pandemic Club

[Epoch Times] Norway will end all COVID-19-related restrictions starting Saturday, Sept. 25, the government announced, joining a growing list of countries and states that have removed pandemic curbs.

"It is 561 days since we introduced the toughest measures in Norway in peacetime ... Now the time has come to return to a normal daily life," Prime Minister Erna Solberg told a news conference on Friday.

The virus can now be considered as one of several respiratory illnesses with seasonal variation, said Geir Bukholm, the assistant director for the Norwegian Institute of Public Health, according to local media. In Norway, COVID-19 has been classified as a generally dangerous disease, but the official classification could change soon, he said.

"This is because the vast majority of those at risk are protected," Bukholm said, referring to the country's vaccination campaign. According to the Norwegian Institute for Public Health, about 67 percent of the population is fully vaccinated.


However, there are some travel restriction.


Nearby Sweden earlier this month announced it will remove most of its COVID-19 restrictions.

An announcement from the Swedish government on Sept. 7 said that restrictions on public venues such as restaurants, theaters, and stadiums will be removed on Sept. 29.



Courtesy of Vespasian Ebboting9735:

Congressman ‐ Hospitals are covering up Vaccine Injury reports to VAERS…
[CitizenFreePress] Congressman Dr. Paul Gosar (AZ) has sent a letter to the Department of Health and Human Services [HHS] demanding a "full review of all HHS health care systems nationally to ensure full compliance with vaccine injury reporting laws including reporting all adverse events occurring after the administration of the COVID-19 vaccine."

ICMR drops Ivermectin, Hydroxychloroquine from Covid-19 treatment guidelines
[OneIndia] The National Task Force on Covid 19 has dropped Ivermectin and Hydroxychloroquine from revised "clinical guidance for management of adult COVID-19 patients".

The studies showed no clarity with relation to mortality benefit, no effect on length of stay, clinical recovery in case of Ivermectin medicine.

Meanwhile, the WHO panel also recommends against the use of ivermectin and hydroxychloroquine in patients with COVID-19 regardless of disease severity.

The latest guidance adds to previous recommendations for the use of interleukin-6 receptor blockers and systemic corticosteroids for patients with severe or critical COVID-19.

The WHO Guideline Development Group (GDG) panel recommends treatment combining casirivimab and imdevimab for two specific groups of patients with COVID-19.

The first recommendation is based on new evidence from three trials that have not yet been peer reviewed.

The trial show that casirivimab and imdevimab may reduce the risk of hospitalisation and duration of symptoms in those at highest risk of severe disease, such as unvaccinated, older, or immunosuppressed patients.

The second recommendation is based on data from another trial which shows that the two antibodies probably reduce deaths and the need for mechanical ventilation in seronegative patients.

This study showed that treatment with Casirivimab and imdevimab led 49 fewer deaths per 1,000 in the severely ill and 87 fewer deaths in the critically ill patients.

For all other COVID-19 patients, any benefits of this antibody treatment are unlikely to be meaningful, the panel noted.

Casirivimab and imdevimab are monoclonal antibodies that when used together bind to the SARS-CoV-2 spike protein, neutralising the virus's ability to infect cells.
Posted by: trailing wife || 09/25/2021 00:00 || Comments || Link || E-Mail|| [336082 views] Top|| File under:
Britain
Panic Hoarding Gasoline Begins As UK Plunges Towards "Winter Of Discontent"
[ZERO] One day after oil giant BP warned about rationing gasoline and diesel at UK service stations, Brits began to panic buy fuel as the government tried to calm fears.

Lines of cars and trucks are spilling over into the streets at service stations across the country. A BP spokesperson said Thursday that a truck driver shortage has resulted in its inability to transport fuel from refineries to its network of service stations. These words spooked the public, which could cause a more severe shortage due to the hoarding.

The scenes of long lines at gas stations bring back memories of the 1973 Opec Oil Crisis, the 2000 fuel shortage, and the virus pandemic disruptions amid fears the country is diving headfirst into a 1970s-style "winter of discontent" of shortages and socio-economic distress.

On Friday afternoon, Transport Secretary Grant Shapps told Brits on Sky News that there was no fuel shortage and for "everyone to carry on as normal." His soothing words weren't enough to stop the buying panic, which is expected to continue into the weekend.

Posted by: Besoeker || 09/25/2021 09:08 || Comments || Link || E-Mail|| [336079 views] Top|| File under:
China says all crypto transactions illegal; Bitcoin tumbles
[APNEWS] China's central bank on Friday declared all transactions involving Bitcoin and other virtual currencies illegal, stepping up a campaign to block use of unofficial digital money.

Friday's notice complained Bitcoin, Ethereum and other digital currencies disrupt the financial system and are used in money-laundering and other crimes.

"Virtual currency derivative transactions are all illegal financial activities and are strictly prohibited," the People's Bank of China said on its website.
Posted by: Fred || 09/25/2021 00:00 || Comments || Link || E-Mail|| [336070 views] Top|| File under: Commies
Home Front: Politix
Arizona audit flags thousands of suspect ballots, kicking issue to state's attorney general
[Just The News] Long-awaited and engulfed in controversy from start to finish, the Arizona Senate's election audit gave America a split decision while leaving the question of whether illicit ballots were improperly cast or counted to the state's attorney general.

The audit released Friday afternoon through painstakingly technical testimony concluded the final count of votes in the state's largest county of Maricopa showing President Joe Biden won Arizona was accurate, but it also included tens of thousands of ballots that were suspect and require more investigation.

The more than 50,000 ballots flagged by auditors for more investigation involved concerns ranging from people voting from addresses from which they had already moved to residents voting twice. The total in question was nearly five times the 10,400 vote margin that separated the two presidential candidates, giving Donald Trump's troops fresh reason to call for more scrutiny.

The job of resolving the question now falls to Arizona Attorney General Mark Brnovich, a Republican who has ambitions of winning a U.S. Senate seat in 2022.

Brnovich immediately seized the opportunity, announcing his office's election integrity unit would review the questionable ballots to determine if further action was warranted.

"I will take all necessary actions that are supported by the evidence and where I have legal authority," Brnovich tweeted a short while before the final official audit results were to be released. "Arizonans deserve to have their votes accurately counted and protected."
Posted by: Besoeker || 09/25/2021 08:52 || Comments || Link || E-Mail|| [336075 views] Top|| File under:
Who's in the News
35
[untagged]
5
Migrants/Illegal Immigrants
3
Commies
2
Hezbollah
2
Hamas
2
Sublime Porte
2
Taliban/IEA
2
Antifa/BLM
1
Houthis
1
Islamic Jihad (Palestian)
1
Moslem Colonists
1
Narcos
1
Palestinian Authority
1
[untagged]
1
Devout Moslems
1
Fatah
1
Govt of Pakistain Proxies
1
Govt of Pakistan
1
Govt of Sudan
1
Govt of Syria
1
Hayat Tahrir al-Sham (al-Nusra)
Bookmark
E-Mail Me
The Classics
The O Club
Rantburg Store
The Bloids
The Never-ending Story
Thugburg
Gulf War I
The Way We Were
Bio
Merry-Go-Blog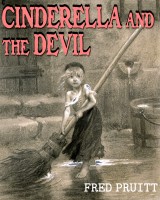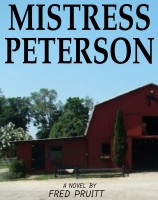 On Sale now!


A multi-volume chronology and reference guide set detailing three years of the Mexican Drug War between 2010 and 2012.

Rantburg.com and borderlandbeat.com correspondent and author Chris Covert presents his first non-fiction work detailing the drug and gang related violence in Mexico.

Chris gives us Mexican press dispatches of drug and gang war violence over three years, presented in a multi volume set intended to chronicle the death, violence and mayhem which has dominated Mexico for six years.
Click here for more information


Meet the Mods
In no particular order...


Steve White
Seafarious
tu3031
badanov
sherry
ryuge
GolfBravoUSMC
Bright Pebbles
trailing wife
Gloria
Fred
Besoeker
Glenmore
Frank G
3dc
Skidmark



Better than the average link...



Rantburg was assembled from recycled algorithms in the United States of America. No trees were destroyed in the production of this weblog. We did hurt some, though. Sorry.
3.231.217.107

Help keep the Burg running! Paypal: