-Great Cultural Revolution
School staffers have 'no confidence' in principal after race flap
[NYPOST] The faculty of a Washington Heights high school is rebelling against their principal, charging in a vote of no-confidence that she has "flagrantly but unsuccessfully attempted to divide our school by race."

Paula Lev, principal of the High School for Law and Public Service, is now under investigation by the

city Department of Education

for allegedly telling a faculty member she "was going to get rid of all these white teachers that aren't doing anything for the kids of our community," a complaint states.

Lev, a Dominican, also asked the faculty member to "conspire with her" to try to oust a white colleague, according to the complaint filed last week with the DOE's Office of Equal Opportunity.

"She definitely has something against

white people

," says the complaint, obtained by The Post.

On the last day of school, Lev gave the faculty member a notice that he was "placed in excess" — meaning no longer needed at the school — and should look for a job elsewhere in the DOE.

"He blew the whistle on her and a week later he was excessed," a colleague said. It's unclear whether Lev knew about the complaint.

The complaint came amid simmering unrest at the school, which staffers blamed on what they said was Lev twisting the current concepts of

equity and anti-racism

, which the DOE promotes and teachers overwhelmingly support.

Dissatisfaction with Lev, 39, boiled up in February, when teacher Nick Bacon, the union chapter leader, filed a routine grievance about a scheduling issue that could have affected most of the faculty, staffers said.

In front of a half-dozen other staffers, Lev questioned Bacon's motives.

"I wasn't sure what your problem with me was, maybe it's because

I am a woman of color

and you're a

white man

?' Lev asked Bacon, according to a March 2 letter to District 6 Superintendent Manny Ramirez and signed by most of the school's tenured members.


Posted by: Fred || 07/12/2021 00:00 || Comments || Link || E-Mail|| [163 views] Top|| File under:
-Short Attention Span Theater-
The Trump Card: Group reveals 7-point plan to reinstate Trump in 'days, not years' that includes installing him as House Speaker and ousting Joe Biden and Kamala Harris
[Daily Mail, where America gets its news]

This is the kind of thing my Aunt Ada sends me on Facebook, when she isn't sending me predictions clearly taken second hand from QAnon.
A so-called 'Trump card' was handed out by a conservative group at CPAC detailing a '7-PT. plan to restore' Trump to office 'on days, not years'


The group Patriots SOAR is not affiliated with CPAC event organizers


The far-fetched plan requires Trump be third-in-line in presidential succession, which is House Speaker, and then remove Biden and Harris from office


The card prompts readers to visit a webpage, where a letter from 'Author, Investigative-Researcher & Engineer' Robert J. Antonellis details the plan


The webpage includes several Q-Anon-linked conspiracy theories, like the 'secret satanic sacrifices' of Martin Luther King Jr. and John F. Kennedy Jr.
Posted by: Skidmark || 07/12/2021 00:00 || Comments || Link || E-Mail|| [192 views] Top|| File under:
-Signs, Portents, and the Weather-
Three Countries on Earth Declined the COVID Vax; All Three of their Presidents are now DEAD
[SOTN] Sometimes, an ugly truth is staring us in the face, we need only to see it and speak it for the reality to become clear.

There are only three (3) countries on this planet whose government officials refused to accept the COVID-19 vaccine from the World Health Organization: Burundi, Tanzania, and Haiti.

The officials in those countries who declined the vax were Presidents in each of those countries.

In Burundi it was President Pierre Nkurunziza


Posted by: Besoeker || 07/12/2021 07:20 || Comments || Link || E-Mail|| [394 views] Top|| File under:
Britain
Foreign aid: Gates and others to partially cover UK aid cuts
[BBC] A group of philanthropists, including the Bill and Melinda Gates Foundation, are to provide £93.5m emergency funding to cover some UK foreign aid cuts.

They said the temporary funding would help save "critical projects" and ensure progress was not "wasted".

The government has decided to reduce this year's spending on overseas aid from 0.7% of national income to 0.5%. It said the financial impact of the pandemic had forced ministers to take "tough but necessary decisions".

The group, which also includes the Children's Investment Fund Foundation, the ELMA Foundation and Open Society Foundations, said the emergency funds would help projects tackling preventable diseases and providing family planning and sexual health services.

They said it would prevent life-saving drugs from being thrown away because they pass their expiry date, and ensure women living in the poorest parts of the world are able to avoid unplanned pregnancies.

The UN's family planning agency (UNFPA) looks set to lose some 85% of its funding from the UK, a drop of about £130m.

A spokeswoman for the funder consortium, Kate Hampton, chief executive of the Children's Investment Fund Foundation, said: "These life-saving treatments are cost-effective investments. If they go unfunded this year, British taxpayer generosity will be wasted as clinics are closed and essential drugs expire and are thrown away."

The emergency funding was welcomed by the Archbishop of Canterbury, Justin Welby, who said it was "desperately needed".

However, he called on the government to restore its commitment to spend 0.7% of national income on foreign aid.


If there are private organizations prepared and able to support these projects, then government funding is not needed. And the more they spend on projects like these, the less they have for meddling in politics and social engineering.

Conservative MP Tom Tugendhat, chairman of the Commons foreign affairs committee, said: "When Britain withdraws, others step in. By cutting our aid, we have given states such as China and Russia an opportunity to expand their influence at Britain's expense."

Charities including Oxfam and ActionAid have criticised the cuts - which amount to around £4bn a year - warning that they have already forced projects to be cancelled.

Many Tory MPs have also spoken out against the move, which went against the pledge in the 2019 Conservative election manifesto to stick to the 0.7% figure.

But Chancellor Rishi Sunak has previously said it was hard to "justify" the commitment with the UK facing record borrowing, and with a national debt of well over £2 trillion.

A government spokesperson said: "The UK will spend more than £10bn to improve global health, fight poverty and tackle climate change this year - making us one of the biggest aid donors in the G7."

"We have always been clear that the government will return to spending 0.7% of GNI [gross national income] on international development as soon as the fiscal situation allows," the spokesperson added.
Posted by: Skidmark || 07/12/2021 00:00 || Comments || Link || E-Mail|| [153 views] Top|| File under:
Caribbean-Latin America
Prominent Florida doctor tied to assassination of Haitian president
[NYP] A prominent Haitian doctor with long-standing ties to South Florida has been implicated in last week's brazen assassination of Haitian President Jovenel Moise.

Christian Emmanuel Sanon, who has lived in the Sunshine state on and off for more than 20 years, is suspected of being one of the ring leaders of the hit squad that killed Moise, the Miami Herald said.

Sanon is the third person of Haitian descent tied to Florida to be seized, the Herald said.

Two of them — James Solages, 35, and Joseph Vincent, 55 — told authorities during questioning that the assassination was part of a plot to install Sanon as president of the Caribbean nation, sources told the outlet.

They said the plan wasn't to kill Moise, but rather serve him with a 2019 arrest warrant and take him to the presidential palace, where Sanon would take his place.

In an interview Saturday, Haiti National Police Chief Leon Charles told the Herald that the plot included two Haitian-Americans and a high-profile doctor there," but did not identify Sanon by name.

"I would say that the Haitian (doctor) recruited" the men, who in turn signed up a group of Colombian nationals for the operations, the report said.
Posted by: Besoeker || 07/12/2021 02:17 || Comments || Link || E-Mail|| [250 views] Top|| File under:
Caucasus/Russia/Central Asia
Lithuania refuses extradition request for opposition leader from Belarus
Direct translation of the article via Google Translate. Edited.


[REGNUM] The refusal from the Lithuanian authorities to the request of the Prosecutor General's Office of Belarus to extradite Svetlana Tikhanovskaya was received by the Belarusian side. This was announced on July 11 by the General Prosecutor of the Republic Andrei Shved on the air of the Belarus 1 TV channel.

" We have received documents ... about Lithuania's refusal to extradite her (Svetlana Tikhanovskaya - REGNUM's note ) ," the Prosecutor General said.

TASS reported:
According to the Belarusian prosecutor general, "no motives" for the refusal were provided. "We see no legal grounds for that," he noted.

He said that several Belarusian opposition activists, who face criminal charges in Belarus, are currently living in Lithuania.

"We are taking all possible measures to ensure that these criminals are extradited to Belarus," he noted.

"We have very good results of work in this area with our Russian colleagues and we are thankful to them for that. Such personas are extradited under law when there are legal grounds for that."

Posted by: badanov || 07/12/2021 00:00 || Comments || Link || E-Mail|| [137 views] Top|| File under:
3 Ukrainian specop snipers killed in minefield in Lugansk
LUGinfo] A total of three Ukrainian soldiers were killed when they entered into a minefield in the breakaway republic of Lugansk Saturday night, according to data supplied by the Lugansk government.

According to the source, the solders were caught in the minefield near the settlement of Novozvanovka. They settlement is in the area of operation of the Lugansk 24th Brigade.

The deceased were identified as Junior Sergeant Mufiy, senior soldier Melnichuk and an unidentified officer. Their bodies were taken to a military hospital in Severodonetsk.

The news release charged the Joint Center for Control and Coordination of the Ceasefire Regime with aiding in the transport and insertion of the soldiers. The center is staffed with both Ukrainian and Russian officers.

The Ukrainian units the deceased were part of is the Ukrainian operational-tactical group "North", which recently replaced the Ukrainian 92nd Brigade, which was rotated out of the front line.

Lugansk and its sister republic Donetsk are said to be one of the most heavily mined areas on the planet.

According to TASS, the area around Yasinovataya in Donetsk was shelled by Ukrainians.
The village of Krasny Partizan was shelled four times from 82mm mortars Sunday night, landing mines.

Krasny Partizan is near the contested locale of Yasinovataya, which has been a scene of intermittent fighting, including direct rifle and heavy caliber weapon fire since the summer of 2016.
Posted by: badanov || 07/12/2021 00:00 || Comments || Link || E-Mail|| [159 views] Top|| File under:
Economy
White House Attempts to Pin Inflation on Summer
[Townhall] As the cost of basic goods, groceries and gas continues to skyrocket, the White House is attempting to pin rising inflation on seasonal price changes.

"Gas prices do historically rise in the summer and that's particularly true even in moments like this when there is a spike in people traveling and even more people are hitting the road now because of our success defeating the pandemic," Psaki said.
Posted by: Besoeker || 07/12/2021 02:05 || Comments || Link || E-Mail|| [154 views] Top|| File under:
Home Front: Politix
'We cannot be scared:' 3,000 rally against antisemitism in DC
Quickly thrown together and poorly advertised, the organizers didn't expect much of a turnout, which is exactly what they got. But they did get bipartisanism support for Israel, and the anti-Israel leftwing Jewish groups revealed themselves for their pro-Israel Jewish and Democratic fellows to see.

[IsraelTimes] Jewish Republicans and Democrats take stage together to condemn rise in violence against Jews; left-wing Jewish groups stay away.

Some 3,000 people turned out on Sunday for a

rally against antisemitism

on the National Mall next to the Capitol Building in Washington, DC, organizers said.

The event was held on the backdrop of rising antisemitic violence in the US, unleashed during the May war between Israel and terror groups in Gazoo
Continued on Page 49
Posted by: trailing wife || 07/12/2021 00:25 || Comments || Link || E-Mail|| [142 views] Top|| File under:
Trump easily wins CPAC 2024 GOP presidential nomination straw poll
[FoxNews] The former president improved on his straw poll performance from CPAC Orlando in February.

Former Presidentv Donald Trump easily won the 2024 GOP presidential nomination poll at the Conservative Political Action Conference (CPAC) gathering this weekend in Texas.

Trump, who's repeatedly flirted with making another presidential run in 2024 to try and return to the White House, captured 70% of ballots cast in the anonymous straw poll, according to results announced by CPAC on Sunday afternoon.

That's a boost from the 55% support he won in the hypothetical 2024 Republican primary matchup straw poll at CPAC Orlando in late February.

"I want to personally thank each and every one of you for your incredible support," Trump said as he gave the Dallas event's keynote address minutes later.

Florida Gov. Ron DeSantis came in a distant second, at 21%. No one else among the 19 potential 2024 Republican White House contenders topped 1%.

DeSantis, a first-term governor and Trump ally who soared in popularity among conservatives nationwide for his resistance to lockdowns and COVID restrictions amid the coronavirus pandemic, easily topped a second 2024 ballot question – without Trump on the hypothetical ballot.

DeSantis grabbed 68% support on that question, with former Secretary of State Mike Pompeo at 5%. Donald Trump Jr. and Sen. Ted Cruz of Texas were both at 4%, with South Dakota Gov. Kristi Noem at 3%. No one else topped 2%.

The straw poll results, along with the former president's headliner speech on Sunday, were the most anticipated moments at the three-day gathering of conservative activists and leaders from across the country.

Trump's strong performance comes as no surprise. CPAC, long the largest and most influential gathering of conservatives, has become a Trump-fest since his 2016 presidential election victory.

Eighty-eight percent of 1,525 CPAC attendees casting ballots said they strongly approved of the job Trump did in the White House, with another 10% somewhat approving.
Posted by: Skidmark || 07/12/2021 00:00 || Comments || Link || E-Mail|| [262 views] Top|| File under:
Science & Technology
Israel says signed MOU with NRX Pharmaceuticals for COVID vaccine trials
[YNet] - Israel has signed a memorandum of understanding with NRX Pharmaceuticals to complete trials and commercialize the Israeli-developed COVID-19 vaccine BriLife, the Defense Ministry said on Monday.

The vaccine was developed by the Israel Institute for Biological Research, which is overseen by the Defense Ministry.


Because if one needs a booster shot every few months, Pfizer becomes, just a tad, too expensive. Also, there should be a large market in countries currently using Sinodreck.
Posted by: g(r)omgoru || 07/12/2021 12:13 || Comments || Link || E-Mail|| [68 views] Top|| File under:
Fauci Steps In to Correct Pfizer's Unapproved Science
[AmericanThinker] If there has been anything of value coming from the one-two gut punch of the Chinese Communist Party's COVID-19 virus and the Great Reset global oligarchs' use of that virus to remake the world in their lasting favor, it is that more Americans have been awakened to three truths: (1) governments lie to their citizens all the time; (2) the media lie to the public all the time; and (3) because science has become a politically funded tool of government, scientists lie about their research all the time.

On Friday, Chief Politburo Medical Mandater and Flip-Flopper Anthony Fauci proved that truth trifecta yet again by going on CNN and contradicting Pfizer's scientific conclusions on the efficacy of its own vaccine. Pfizer and BioNTech, two companies responsible for one of the three vaccines approved for emergency use in the United States, released a statement on Thursday touting their progress on a third "booster" shot that they plan to submit to the Food and Drug Administration and other government authorities for approval in the coming weeks. Their self-congratulatory announcement seemed geared toward neutering recently published medical research from Israel's Ministry of Health that shows that the effectiveness of Pfizer's vaccine at preventing infection and life-threatening symptoms drops precipitously from 94.5% to 64% after only six months. In fact, Pfizer and BioNTech highlighted the Israeli medical research as matching their own in-house laboratory findings on the diminished effectiveness of their two-shot vaccine treatment and used these combined results to argue for the necessity of a future third jab.


Welcome to the Modern West, where you're supposed to accept the lies of the Sciency Establishment, even when they're too stupid to keep their lies straight.



Posted by: Thing From Snowy Mountain || 07/12/2021 09:31 || Comments || Link || E-Mail|| [197 views] Top|| File under: Tin Hat Dictators, Presidents for Life, & Kleptocrats
COVID-19 not connected to bats, Israeli biologists say
[JPost] ... A recent study led by Weinberg and Tel Aviv University postdoctoral researcher Dr. Kelsey Moreno could have far-reaching implications for discovering the origins of COVID-19. The study, which was recently published in the Annals of the New York Academy of Science, found that sick bats maintain social distancing, possibly to prevent the spread of mass contagion in their colonies.


Smarter, and more socially responsible, than some people?
Posted by: g(r)omgoru || 07/12/2021 05:02 || Comments || Link || E-Mail|| [255 views] Top|| File under:
Stunning Daszak/Fauci Emails Reveal Non-Zoonotic Coronavirus and Attempts to Infect Human Cells.
[The National Pulse] EcoHealth Alliance President Peter Daszak emailed Anthony Fauci in 2017 outlining his collaborative research on a "bat-origin coronavirus" with the Wuhan Institute of Virology's Shi Zhengli, which included "doing assays to find out if it can infect human cells in the lab."

Daszak titled the October 2017 email, released via a Freedom of Information Act filed by Judicial Watch, "Confidential — A new bat-origin coronavirus emerging in pigs in China discovered under our NIAID R01." Daszak appears to be referencing a $3.7 million grant from Fauci's National Institute of Allergy and Infectious Diseases (NIAID) to the organization EcoHealth Alliance with the declared purpose of "understanding the risk of bat coronavirus emergence."

The grant, however, likely led to "gain-of-function" research collaboration with the military-linked Wuhan Institute of Virology.

In the email to Fauci and his NIAID colleagues, Daszak, who was recently recused from the Lancet's COVID-19 commission, attaches an unpublished paper on a "novel bat-origin Coronavirus" that's "not known to be zoonotic."

"We're also doing assays to find out if it can infect human cells in the lab — so far no evidence of this," he adds before listing Wuhan researcher Shi Zhengli as a co-Principal Investigator. This description also undermines Fauci's past attempts to distance his agency both financially and via personnel to the Wuhan Institute of Virology.

Daszak also reveals that he met Fauci "again" on the day he sent the email — October 1st, 2017 — which coincides with the opening day of a conference on "Emerging and Re-emerging Viruses." Fauci delivered the keynote address at the event, and Daszak and Shi also spoke.
Posted by: Snomoth Whereling9836 || 07/12/2021 00:00 || Comments || Link || E-Mail|| [215 views] Top|| File under:
Branson reaches space in test flight
[FOXBUSINESS]

Richard Branson

reached space on a test flight for

Virgin Galactic

before gliding back to earth and touching down safely Sunday, the latest salvo in the burgeoning space tourism business led by high-profile billionaires.

The Virgin Group founder launched Sunday with three company employees, flying 53 miles above the earth in a final test mission before kicking off commercial space flights next year. Branson — who earned his pilot's license — tested the astronaut cabin experience.

A photo released by the company showed Branson and the three others in zero gravity.

After landing, Branson tweeted that going to space was "more magical than I ever imagined."

Branson tweeted a photo of him with SpaceX and Tesla CEO Elon Musk Sunday morning, saying he is "feeling good, feeling excited, feeling ready."

"Big day ahead," Branson wrote. "Great to start the morning with a friend."
Posted by: Fred || 07/12/2021 00:00 || Comments || Link || E-Mail|| [164 views] Top|| File under:
Who's in the News
33
[untagged]
5
Taliban
5
Islamic State
4
Govt of Iran Proxies
3
Commies
3
Sublime Porte
3
Govt of Iran
1
Govt of Pakistan
1
al-Qaeda
1
Narcos
1
Tin Hat Dictators, Presidents for Life, & Kleptocrats
1
Fatah
1
Lashkar e-Taiba
1
Govt of Syria
1
ISWAP
1
Human Trafficking
1
[untagged]
Bookmark
E-Mail Me
The Classics
The O Club
Rantburg Store
The Bloids
The Never-ending Story
Thugburg
Gulf War I
The Way We Were
Bio
Merry-Go-Blog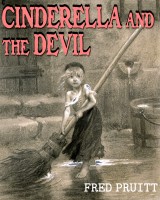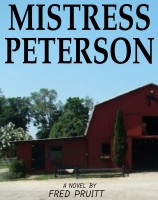 On Sale now!


A multi-volume chronology and reference guide set detailing three years of the Mexican Drug War between 2010 and 2012.

Rantburg.com and borderlandbeat.com correspondent and author Chris Covert presents his first non-fiction work detailing the drug and gang related violence in Mexico.

Chris gives us Mexican press dispatches of drug and gang war violence over three years, presented in a multi volume set intended to chronicle the death, violence and mayhem which has dominated Mexico for six years.
Click here for more information


Meet the Mods
In no particular order...


Steve White
Seafarious
Pappy
lotp
Scooter McGruder
john frum
tu3031
badanov
sherry
ryuge
GolfBravoUSMC
Bright Pebbles
trailing wife
Gloria
Fred
Besoeker
Glenmore
Frank G
3dc
Skidmark
Alaska Paul



Better than the average link...



Rantburg was assembled from recycled algorithms in the United States of America. No trees were destroyed in the production of this weblog. We did hurt some, though. Sorry.
3.236.107.249

Help keep the Burg running! Paypal: