Wakandan Rapper Pooh Sheisty, 21, arrested in Florida for allegedly shooting security guard at Miami-Dade strip club
[Daily Mail, Where America Gets Its News] Rapper Pooh Sheisty is behind bars in Florida after being charged in relation to an alleged strip club shooting on Memorial Day weekend.The 21-year-old Back In Blood artist has been booked for aggravated battery and is being held without bond in Miami-Dade jail, the Miami Herald reported Tuesday.


"Pooh Sheisty?" As in "poo-poo" and Scheiss? (Poop, if you don't speak German) He sounds like a real ass.




Well sure, if you're going to go olde school Germanic. Give it an American pronunciation, though, and you get Pooh Sheesty, from the German schiessen (to shoot). In other words, poop shooter, which seems even more appropriate.

An arrest warrant obtained by the news outlet stated the rapper - real name Lontrell Williams - shot a security guard in the leg at the King of Diamonds strip club in Northwest Miami-Dade on May 30.


Does anybody but rappers ever go to strip clubs?


The incident which occurred around 4 a.m. happened as security staff escorted Pooh out of the club, according to TMZ.


It's 4 a.m. Do you know where your children are?


A police report said the altercation was about money that fell out of the rapper's pants which caused him to brandish a gun and fire off a shot.


"Han's off, dawg! Dat be my ostentatious roll o' bills!"


TMZ reported that a security guard was hit in the ankle by the bullet and taken to hospital, and that Pooh had left the scene by the time cops arrived.
"Ow! My ankle!"
"Somebody call for an ambulance!"
"Why don't you? You got a phone!"
Rumors flew on social media at the time that Pooh had been robbed of $40,ooo but he posted on his Instagram Story that it wasn't true.


"More like twenty bucks."


The Memphis native, who is signed to Gucci Mane's 1017 Records and Atlantic Records, released his debut commercial mixtape Shiesty Season in February and it made it to number 3 on the Billboard 200.


"See dat? I'm in da big time now! Numbah three on da Billboard 300!"


His latest arrest comes on the heels of his alleged involvement in a double shooting in Florida's Bay Harbor Islands last October.


"Yeah. So let dat be a lesson to you!"


He was charged in December with armed robbery with a firearm, aggravated assault, aggravated battery with a deadly weapon doing great bodily harm, aggravated assault with a firearm, and theft, according to the Miami Herald.


"I pleads not guilty! I be real peaceful!"


Pooh pleaded not guilty


"Wudn't me."


and was released on $30,000 bond in March.




Posted by: Fred || 06/10/2021 02:16 || Comments || Link || E-Mail|| [80 views] Top|| File under:
Robbers swipe beer from NYC bodega, brutally beat worker
[FoxNews] A pair of robbers swiped a case of beer from a Manhattan bodega — and then brutally beat the store employee who tried to stop him, disturbing video released early Wednesday shows.

The suspects entered the Deli and Grill Bodega on Grand Street near Columbia Street on the Lower East Side around 4:55 a.m. Friday, and walked out with a case of Coors Light they hadn't paid for, authorities said.


Coors Light? You said beer.


The 65-year-old worker followed the duo outside, leading to a dispute over payment, cops said.

The argument heated up when both suspects started punching and kicking him, the video clip shows. The worker then fell to the ground as he tried to fight back.

One of the suspects then grabbed a baseball bat from the victim and started hitting him with it, the clip shows.

Meanwhile, the other assailant allegedly went behind the store counter and removed packs of Newport cigarettes worth $450, police said. Both suspects then took off.

The victim, who suffered non-life-threatening head and body injuries, was treated by EMS on scene.

One of the suspects is described as a man with a medium complexion and medium build, is approximately in his mid-30s and weighs about 160 pounds, with short, black hair and multiple tattoos, police said.

The other man had a dark complexion, medium build, is approximately in his mid-30s and weighs about 190 pounds. He was last seen wearing a black do-rag, a black hooded jacket, a black t-shirt with yellow lettering on the front and black shorts.

Posted by: Skidmark || 06/10/2021 00:00 || Comments || Link || E-Mail|| [78 views] Top|| File under:
Arabia
Abu Dhabi Reveals New Strategy to Accelerate Growth of Culture and Creative Industries
[ENGLISH.AAWSAT] Abu Dhabi is accelerating the growth of the Culture and Creative Industries (CCI) through a AED30+ billion investment strategy that sees the Department of Culture and Tourism — Abu Dhabi (DCT Abu Dhabi) cements its leadership position as the custodian of all the multidisciplinary sectors within the CCI.

The Culture and Creative Industries are key drivers of social and economic growth and diversification in Abu Dhabi. One of the fastest growing economic sectors worldwide, globally they generate annual revenues of $2,250 billion, provide 30 million jobs and are predicted to make up some 10% of global GDP.

In addition to this rapid acceleration, studies show that the CCI demonstrate considerable resilience and adaptability in the face of changing economic dynamics. As the world emerges from the effects of the global pandemic, the sector's high-value products and services have the power to support a new economic recovery, one that is more environmentally friendly and based on knowledge and new technologies, state news agency WAM reported.

To capitalize on this growth, Abu Dhabi has invested significantly and strategically to create thriving Culture and Creative Industries, with an overall planned investment in excess of AED30 billion. Over the past five years, AED8.5 billion has been committed across the emirate, including in flagship projects such as Yas Creative Hub — the emirate's new home for media and gaming - and Saadiyat Cultural District, as well as soft infrastructure initiatives such as the Creative Visa, announced earlier this year.

The Creative Visa program will provide sustainable employment opportunities in Abu Dhabi by enabling talented creative professionals from around the world to live and work in the UAE, further bolstering the creative scene in the emirate.

A further AED22 billion is expected to be rolled out across the industry over the next five years, with a substantial portion to be deployed in the development and support of cultural institutions, mainly new museums, including the upcoming Zayed National Museum and Guggenheim Abu Dhabi, as well as additional museums in the pipeline. The emirate's performing arts, music, media and gaming sectors will also see further investment in their diverse array of program and initiatives.

Posted by: Fred || 06/10/2021 00:00 || Comments || Link || E-Mail|| [32 views] Top|| File under:
Caribbean-Latin America
Nicaragua arrests two more opposition figures
[EN.ALGHADEERTV.NET] Authorities in Nicaragua have arrested two more potential presidential challengers to veteran leader Daniel Ortega in elections later this year.

Felix Maradiaga and Juan Sebastián Chamorro have been accused of terrorism and plotting against Nicaragua's

illusory sovereignty

and independence.

They were held under a controversial new security law passed in December by Mr. Ortega's government.

Two other opposition leaders have been arrested in recent days.

The US branded Mr. Ortega "a dictator" following Tuesday's arrests.

Last week, opposition leader Cristiana Chamorro was placed under house arrest for alleged money laundering, which she denies.

And on Saturday another opposition figure, Arturo Cruz, was detained at Managua airport as he arrived from the US.

President Ortega, 75, is seeking a fourth consecutive term in November's election.

On Tuesday, Mr. Maradiaga, 44, was summoned to the public prosecutor's office in Managua and after being questioned he left the building, saying: "I am going to stay in the running for the presidential candidacy."

According to reports, police then stopped him and his lawyer in their car. An opposition

front man

said Mr. Maradiaga had been beaten by police during the arrest and that his whereabouts were unknown.

Shortly afterward, Juan Sebastián Chamorro — a cousin of Cristiana Chamorro — was detained at his home outside Managua.

Separate police statements said the arrests were carried out for the same reasons — for "carrying out acts that undermine independence,

illusory sovereignty

, and self-determination, inciting foreign interference in internal affairs, and calling for military interventions".

The men are also accused of using "financing from foreign powers to carry out acts of terrorism and destabilisation".

Tweeting after Mr. Maradiaga's arrest, the top US diplomat for Latin America, Julie Chung, said the move "should resolve any remaining doubts about Ortega's credentials as a dictator".
Posted by: Fred || 06/10/2021 00:00 || Comments || Link || E-Mail|| [20 views] Top|| File under: Commies
Caucasus/Russia/Central Asia
General Mladic's son: his father honestly defended his people and defended them
Direct translation. Edited.


[Regnum] The Appeals Chamber of the International Residual Mechanism for Criminal Tribunals in The Hague on 8 June confirmed the life sentence of General of the Bosnian Serb Army Ratko Mladic . The decision of the court of first instance, according to which General Mladic was declared guilty of genocide, crimes against humanity, violation of the laws and customs of warfare and terror against civilians in November 2017, will remain in force. Only one of the judges - Priska Matimba Niyamba from Zambia - questioned the justice of the punishment assigned to General Mladic. However, her voice could not significantly affect the final decision of the court.

Interlocutors of IA REGNUM from Serbia and Russia told whether General Mladic could count on an objective trial, given the extreme bias of the Hague Tribunal for the former Yugoslavia towards the Serbs.

The son of General Darko Mladic was not surprised by the verdict of the Appeals Chamber, but not at all because the general was really guilty of what he was convicted of. According to Darko, from the very beginning of the trial, his father Ratko Mladic had no chance of a fair trial.
Continued on Page 49
Posted by: badanov || 06/10/2021 00:00 || Comments || Link || E-Mail|| [32 views] Top|| File under:
Economy
Deutsche Bank Issues a Terrifying Warning for America Under Biden
[PJMEDIA] On Monday, Deutsche Bank released a report that further confirms a portent of doom for the U.S. economy and Democrats led by President Joe The Big Guy Biden

...46th president of the U.S. I'm not working for you. Don't be such a horse's ass....
. While many economists and policymakers claim that the recent uptick in inflation is temporary, Deutsche Bank warned that Biden's profligate spending, the Federal Reserve's low interest rates, and global economic trends threaten to unleash persistent inflation, which amounts to an insidious tax on the poor and middle class that benefits the government.

"Few still remember how our societies and economies were threatened by high inflation 50 years ago," David Folkerts-Landau, Deutsche Bank chief economist and head of research, wrote in a paper co-written by his colleagues Jim Reid and Peter Hooper. " The most basic laws of economics, the ones that have stood the test of time over a millennium, have not been suspended. An explosive growth in debt financed largely by central banks is likely to lead to higher inflation."

"We worry that the painful lessons of an inflationary past are being ignored by central bankers, either because they really believe that this time is different, or they have bought into a new paradigm that low interest rates are here to stay, or they are protecting their institutions by not trying to hold back a political steam roller," Folkerts-Landau added. "Whatever the reason, we expect inflationary pressures to re-emerge as the Fed continues with its policy of patience and its stated belief that current pressures are largely transitory."


Posted by: Fred || 06/10/2021 00:29 || Comments || Link || E-Mail|| [169 views] Top|| File under:
Europe
Police find Mein Kampf copy at home of suspect who filmed Macron being slapped
But he also has Communist things, suggesting he is more confused than properly ideological — whether royalist, neo-Nazi, OR Communist.

[IsraelTimes] Medieval-era cry of assailant as he struck French president points to potential interest in tiny royalist fringe movement along with extreme-right figures.

Police on Wednesday found a copy of Adolf Hitler


...late Fuehrer of Germany, founder of the Third Reich, currently communing with his pals Himmler and Heydrich. He is reincarnated every few days as a politician somebody doesn't like...


's manifesto "Mein Kampf," along with weapons and paraphernalia associated with

holy warrior

groups at the home of the suspect who filmed French President Emmanuel Macron getting slapped across the face during a trip to southeast

La Belle France

a day earlier.
Continued on Page 49
Posted by: trailing wife || 06/10/2021 01:25 || Comments || Link || E-Mail|| [88 views] Top|| File under:
Bulgarian MiG crashes during Bulgarian-US drill
Via Bulgarian journalist Ruslan Trad.


Sofia, June 9 (IANS) A Bulgarian MiG-29 fighter jet has disappeared from radars during a Bulgarian-US drill over the Black Sea, while a search and rescue operation is underway, the government said on Wednesday.

The MiG-29 aircraft lost radio communication and disappeared from radars at 00:45 (local time) on Wednesday when performing a training task during the tactical live fire exercise "Shabla 21," a statement said.

"A search and rescue operation was launched immediately and is ongoing," it said, adding that the exercise has been suspended.

According to the website of the country's Defense Ministry, "Shabla 21" began Monday and was planned to end Friday, involving more than 2,000 members of the military staff from the Armed Forces of Bulgaria and the United States, Xinhua reported.

Sofia Globe is saying the pilot is missing and presumed dead.

More from Ruslan Trad:

The Bulgarian defense minister announced that the fighter jet was alone, performing a task within the "Shabla 21" exercise, and fired at targets. The minister said he did not want to speculate and the Tactical Exercise with Combat Shooting "Shabla 21" has been suspended.
Posted by: badanov || 06/10/2021 00:00 || Comments || Link || E-Mail|| [126 views] Top|| File under:
Home Front: Politix
Health Care Journal Publishes Research Calling Whiteness A 'Parasitic Condition' Without 'Permanent Cure'
"The Journal of the American Psychoanalytic Association published a research article in May that describes being white as "a malignant, parasitic-like condition," and a dangerous, discriminatory, and perverse mental condition.
Written by Donald Moss, an author and activist, the article entitled "On Having Whiteness," explains that whiteness establishes an 'entitled dominion" that enables the "host" of "parasitic whiteness" to have "power without limit, force without restriction, violence without mercy," adding that it has a drive to "hate, and terrorize.'
Moss claims whiteness 'easily infiltrates even groups founded on the protection of individuals, on democratic principles.'"
Ready for your "evaluation" white person?
Posted by: Anomalous Sources || 06/10/2021 00:00 || Comments || Link || E-Mail|| [267 views] Top|| File under:
Science & Technology
Unearthed Video Shows Peter Daszak Describing 'Chinese Colleagues' Developing 'Killer' Coronaviruses.
[National Pulse via Rantingly] EcoHealth Alliance President Peter Daszak — who collaborated with the Wuhan Institute of Virology on research funded by Dr. Anthony Fauci's National Institute of Allergy and Infectious Disease — appears to boast about the manipulation of "killer" SARS-like coronaviruses carried out by his "colleagues in China" in a clip unearthed by The National Pulse.

Daszak made the admission at a 2016 forum discussing "emerging infectious diseases and the next pandemic," which appears to be at odds with Fauci's repeated denial of funding gain-of-function research at the Wuhan Institute of Virology.

While describing how his organization sequences deadly viruses, Daszak describes the process of "insert[ing] spike proteins" into viruses to see if they can "bind to human cells" as being carried out by his "colleagues in China":


"Then when you get a sequence of a virus, and it looks like a relative of a known nasty pathogen, just like we did with SARS. We found other coronaviruses in bats, a whole host of them, some of them looked very similar to SARS. So we sequenced the spike protein: the protein that attaches to cells. Then we... Well I didn't do this work, but my colleagues in China did the work. You create pseudo particles, you insert the spike proteins from those viruses, see if they bind to human cells. At each step of this you move closer and closer to this virus could really become pathogenic in people.

"You end up with a small number of viruses that really do look like killers," he adds.
Posted by: Fleatle Thraviting7750 || 06/10/2021 00:00 || Comments || Link || E-Mail|| [52 views] Top|| File under:
Southeast Asia
UN warns of 'mass deaths' in Myanmar after 100,000 flee fighting
[EN.ALGHADEERTV.NET] A United Nations


...a lucrative dumping ground for the relatives of dictators and party hacks...


rights expert has warned of "mass deaths from starvation, disease, and exposure" in eastern Myanmar after "brutal, indiscriminate attacks" by the military forced tens of thousands of people to flee their homes in Kayah State.

In a statement on Wednesday, Tom Andrews, the UN special rapporteur for Myanmar, called for urgent international action, saying attacks by the military — which took power after a February coup — were "threatening the lives of many thousands of men, women, and children" in Kayah or Karenni state.

"Let me blunt," Andrews said. "Mass deaths from starvation, disease, and exposure, on a scale we have not yet seen since the February 1 coup, could occur in Kayah State absent immediate action."

The plea came hours after the UN office in Myanmar said the violence in Kayah had displaced an estimated 100,000 people, who were now seeking safety in forests, host communities, and southern parts of neighbouring Shan state.

Those fleeing and those in locations affected by the bombing and artillery fire were in dire need of food, water, shelter, fuel, and access to healthcare, the UN office said in a statement.

"This crisis could push people across international borders seeking safety," it warned, calling for all parties to "take the necessary measures and precautions to protect civilians and civilian infrastructure".


Posted by: Fred || 06/10/2021 00:00 || Comments || Link || E-Mail|| [67 views] Top|| File under:
Who's in the News
32
[untagged]
6
Taliban
4
Govt of Iran Proxies
4
Sublime Porte
4
Commies
3
Govt of Iraq
3
Govt of Iran
2
Islamic State
2
Govt of Pakistan
2
Palestinian Authority
1
Hezbollah
1
Human Trafficking
1
[untagged]
1
al-Nusra
1
al-Shabaab (AQ)
1
Antifa/BLM
1
Boko Haram (ISIS)
1
Devout Moslems
1
Fatah
1
Govt of Pakistain Proxies
1
Govt of Saudi Arabia
1
Govt of Syria
Bookmark
E-Mail Me
The Classics
The O Club
Rantburg Store
The Bloids
The Never-ending Story
Thugburg
Gulf War I
The Way We Were
Bio
Merry-Go-Blog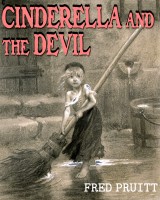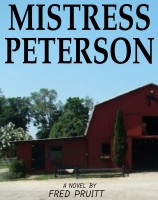 On Sale now!


A multi-volume chronology and reference guide set detailing three years of the Mexican Drug War between 2010 and 2012.

Rantburg.com and borderlandbeat.com correspondent and author Chris Covert presents his first non-fiction work detailing the drug and gang related violence in Mexico.

Chris gives us Mexican press dispatches of drug and gang war violence over three years, presented in a multi volume set intended to chronicle the death, violence and mayhem which has dominated Mexico for six years.
Click here for more information


Meet the Mods
In no particular order...


Steve White
Seafarious
Pappy
lotp
Scooter McGruder
john frum
tu3031
badanov
sherry
ryuge
GolfBravoUSMC
Bright Pebbles
trailing wife
Gloria
Fred
Besoeker
Glenmore
Frank G
3dc
Skidmark
Alaska Paul



Better than the average link...



Rantburg was assembled from recycled algorithms in the United States of America. No trees were destroyed in the production of this weblog. We did hurt some, though. Sorry.
54.80.173.217

Help keep the Burg running! Paypal: