-Lurid Crime Tales-
Denver hearing officer recommends license suspension for Pinkerton after deadly shooting
[TheDenverChannel] A hearing officer for the Denver Department of Excise and Licenses issued a recommendation earlier this week that a private security company should have its license suspended for 6 months in the wake of a deadly shooting by a contractor it hired through another company last year.

Representatives for Pinkerton, the security company, argued in a hearing on Feb. 3 as to why the company should not have its licensed revoked after Matthew Dolloff,


...illegally unlicensed to work in security or to carry a gun on the job by the city of Denver, long time active member of anarcho-communist organizations with a penchant for picking fights with the target flavour of the month about which he has long posted on social media, he was hired by the Antifa-supporting news station to participate as part of a team in righty-baiting for the purpose of creating exciting footage...

the contracted guard the company hired through Isborn Security Services, allegedly shot and killed Lee Keltner


...loving father and grandfather, happy hat maker, Navy veteran, police supporter...

outside dueling demonstrations last October in Denver.

Department of Excise and Licenses Hearing Officer Bruce Plotkin issued the recommendations on what to do with the company's license in a letter on Wednesday, which the city released Thursday afternoon.

Pinkerton and Isborn Security were both cited in early November for violations of the city's municipal code related to employing or directing an unlicensed security guard.

9News's parent company, TEGNA, had contracted with Pinkerton last June to provide security services for the news station, which had asked the company for two guards to provide security for two crews that were in the field for the Oct. 10 rallies.

Pinkerton turned to Isborn Security, which it had contracted with for 15 years, to subcontract out security guards, according to facts stipulated by the city and companies. Documents show Pinkerton asked Isborn to provide an armed and non-uniformed guard that day. 9News has previously said it requested unarmed guards from Pinkerton.

Isborn contracted with Dolloff to serve as one of the guards as an independent contractor. But the owner of the company was unaware, according to documents, that Dolloff was not licensed to carry a firearm in Denver, nor did he possess a Denver Security Guard License.


Seems like checking for that should be in the superior's job description?


Dolloff allegedly shot Keltner after Keltner used pepper spray against him, photos and video from the scene showed.

Dolloff, who has been charged with second-degree murder, appeared in court for a scheduled arraignment Friday, but the hearing was continued to March 26 after his defense attorneys and prosecutors agreed they needed more time to prepare.

Dolloff's attorneys said they were working on obtaining additional discovery for the case in coming weeks, including a preliminary autopsy report for Keltner and reports from the office of the Medical Examiner. Dolloff is currently out of jail on a $500,000 bond pending further court hearings.
Posted by: Thineger Sproing6704 || 02/21/2021 05:56 || Comments || Link || [336087 views] Top|| File under:
Three dead and two wounded after mass shooting at Louisiana gun shop
[Independent] Three people were killed and two wounded after a mass shooting at Louisiana gun shop, police say.

Multiple people were shot in the incident at the Jefferson Gun Outlet in Metarie, near New Orleans, according to Jefferson Parish Sheriff's Office.

A man got into an argument with a clerk, who said he should not have an unholstered and loaded gun until he entered the store's range area, reports WSDU.

"It appears a suspect shot two victims inside the location, then was engaged and shot outside the location by multiple other individuals," said Captain Jason Rivarde, a sheriff's office spokesperson.

"The suspect is one of the deceased on scene."

The wounded victims were taken to hospital and are in stable condition, said police.

Shots were fired after at least two customers at the range became involved, according to the the television station.


Posted by: Besoeker || 02/21/2021 00:00 || Comments || Link || [336096 views] Top|| File under:
-Short Attention Span Theater-
Cold-Stunned Sea Turtles in Texas Get a Helping Hand
[Garden & Gun] Last Sunday morning, when green sea turtles started floating to the surface of the shallow Laguna Madre Bay on South Padre Island, Texas, Captain Henry Rodriguez was already waiting to pull them from the water. "I'm used to going in when everyone is going out," he says, "and studying the weather conditions and the currents and tides, I knew that the turtles were going to be stunned by the temperature drop on Valentine's Day." Using his boat from his private tour company, Henry's Charters, Rodriguez has spent the past four days rescuing hundreds of turtles and delivering them to holding centers where they can recover. He's not the only one. All told since Sunday, thousands of sea turtles have been pulled from the waters and beaches of South Padre Island.
Posted by: Besoeker || 02/21/2021 08:57 || Comments || Link || [336080 views] Top|| File under:
-Signs, Portents, and the Weather-
Greeners Explain Texas Power Problems
[Bloomberg Green] The control room of the Texas electric grid is dominated by a Cineplex-sized screen along one wall. As outdoor temperatures plunged to arctic levels around the low-slung building 30 miles from Austin last Sunday night, all eyes were on it.

Electric demand for heat across the state was soaring, as expected, but green dots on the corner state map started flipping to red. Each was a regional power generator, and they were spontaneously shutting down — three coal plants followed quickly by a gas plant in Corpus Christi.


Maybe electric heat was driving demand? Gas furnaces don't take a lot of power to blow the hot air. But coal and gas aren't 'green'.


Then another metric began to flash: frequency, a measure of electricity flow on the grid. The 60 hertz needed for stability fell to 59.93.


I believe some 'Burgers know a lot more about electric power than I, a modest civil engineer.

Hey now!


Bill Magness, chief executive officer of the grid operator, was watching intently and understood instantly what was at stake. Below 59 and the state's electrical system would face cascading blackouts that would take weeks or months to restore. In India in 2012, 700 million people were plunged into darkness in such a moment.


That's even more impressive than the 1965 Great Northeast Blackout.


Texas was "seconds and minutes" from such a catastrophe, Magness recalled. It shouldn't have been happening. After the winter blackouts of 2011, plants should have protected themselves against such low temperatures.


Skipping right over 'who pays and how much' we move right into market-bashing.


The basis of the Texas system is the market — demand soars, you make money. Demand was soaring last Sunday, but the plants were shutting down.


Lemmee see - does that suggest demand was exceeding supply, like in California?


If insufficient power came in, the grid wouldn't be able to support the energy demand from customers and the other power plants that supply them, causing a cycle of violence dysfunction. So over the following hours, Magness ordered the largest forced power outage in U.S. history.


Citation needed.


More than 2,000 miles away in San Juan, Puerto Rico, power trader Adam Sinn had been sitting at his computer watching the frequency chart plummet in real time. He knew the dip would be enough to start forcing power plants offline, potentially causing more widespread blackouts. It was an unprecedented situation but, from his perspective, entirely avoidable.


No curiosity about what makes the frequency fall, and why that causes plants to shut down. A missed opportunity for teaching!


In fact, it was a crisis years in the making. Texas's power grid is famously independent — and insular. Its self-contained grid is powered almost entirely in-state with limited import ability, thereby allowing the system to avoid federal oversight.


You say that like it's a bad thing

.
It's also an energy-only market, meaning the grid relies on price signals from extreme power prices to spur investments in new power plants, batteries and other supplies.


Encourage investments to make money? What a concept!


There is no way to contract power supply to meet the highest demand periods, something known as a capacity market on other grids.


What, no load shedding, no rolling blackouts, like California?


There are no mandates or penalties compelling generators to make supply available when it's needed, or to cold-proof their equipment for storms like the one that slammed Texas last weekend.


Except paying for the repairs, and the media scorn.


So, as the cold began shutting in natural gas supplies, freezing instruments at power plants and icing over wind turbines, there wasn't enough back-up generation available to meet demand.


How come a power plant can't make enough electricty to keep its' instruments warm?


As many as 5 million homes or as little as a half a million and businesses were abruptly thrust into frigid darkness for nearly four straight days as the crisis continued, ensnaring more than a dozen other states as far as away as California and roiling commodity markets across the globe.


30 hours for me, three hours for my son in Austin.


By Saturday, a considerable amount of capacity was already offline, some of it for routine maintenance and some of it due to weather. This is because in Texas peak demand is associated with summer heat so many plants do routine maintenance in winter.


Gov. Abbott ordered the restart of an off-line nuke in south Texas to help.


Wind was the first to go, as dense fog settled over turbine fleets, freezing on contact. The slow build-up of moisture over several days caused some of the blades to ice over, which is bad why? Unbalanced? while connection lines began to droop under the weight of the ice until power production from some wind farms completely ceased. But because the resource makes up a minor share of Texas's wintertime power mix, grid operators didn't view it as a big problem because wind is green. Then gas generation began declining. That was inconvenient, but not unmanageable. There was still plenty of supply on the system.


Across the state, power plant owners started seeing instruments on their lines freezing and causing their plants to go down. In some cases, well shut-ins in West Texas caused gas supplies to dip, reducing pressure at gas plants and forcing them offline. At that point, virtually all of the generation falling off the grid came from coal or gas plants.


What a coincidence! But wind and solar couldn't carry the load.


In the span of 30 minutes, 2.6 gigawatts of capacity had disappeared from Texas's power grid, enough to power half a million homes.


I thought you said five million a few minutes ago?


The generation outages were causing frequency to fall — as much as 0.5 hertz in a half-hour. "Then we started to see lots of generation come off," Magness said.

To stem the plunge, operators would have to start "shedding load." All at once, control room staff began calling transmission operators across the state, ordering them to start cutting power to their customers.
But a few paragraphs before, you said, "There is no way to contract power supply to meet the highest demand periods".
"As we shed load and the frequency continued to decline, we ordered another block of load shed and the frequency declined further, and we ordered another block of load shed," said Woodfin, who slept in his office through the crisis.

Operators removed 10 gigawatts of demand from 1:30 a.m. until 2:30 a.m., essentially cutting power to 2 million homes in one fell swoop.


I woke up at 2:20 am, when my CPAP stopped pressurizing my sinuses.


The power cuts worked — at least in so far as Ercot managed to keep demand below rapidly falling supply.

Power supplies became so scarce that what were supposed to be "rolling" blackouts ended up lasting for days at a time, leaving millions of Texans without lights, heat and, eventually without water.


Apparently, some water treatment plants got their electricity cut, and got shut down. Sometimes that meant low or no water pressure, and/or a boil water order. We were asked to conserve natural gas for several days, as well.


By Friday, when Ercot declared that the emergency had ended, 14.4 million still lacked reliable access to public water supplies, and the crisis had already cost the state $50 billion in damages, according to Accuweather.


Worse than Hurricane Harvey (2017) say some pundits, but that's $125 billion.
Posted by: Bobby || 02/21/2021 00:00 || Comments || Link || [336111 views] Top|| File under:
-Land of the Free
Feds Tracking Parts that Make Glocks Full Auto
[Dallas News] At least three North Texans are among multiple people nationwide who are accused of possessing a small and inexpensive device — typically available online from China — that can turn an ordinary pistol into a dangerous and illegal machine gun, according to federal court records.


China? China helping criminals make illegal guns?


When Karo Khudanyan,


Armenian name?


24, was pulled over in Arlington for speeding in May, police found that his Glock 19 handgun had been altered to become fully automatic, allowing for continuous fire with a single pull of the trigger, according to a federal complaint. The pistol also had a high-capacity magazine with 22 rounds, the complaint says. Khudanyan has previous convictions in state court for reckless discharge of a firearm and marijuana possession, court records show.


A sterling member of society. A criminal with an illegal firearm.


Khudanyan, of Grand Prairie, said he had bought the "converter switch," which attaches to the rear of the pistol, from a Chinese website, court records show. He pleaded guilty in federal court in Fort Worth to a charge of possession of an unregistered firearm and is awaiting sentencing.

Police in various states say they are increasingly finding the converter switches on handguns. The federal Bureau of Alcohol, Tobacco, Firearms and Explosives thinks thousands of the devices have been imported into the U.S. from China and in many cases are winding up in the hands of criminals.

An ATF spokesman told CNN in 2019 that getting them off the streets was a "high priority." The devices, which are not manufactured by Glock, typically cost under $100 each and are often mislabeled as something else when they are shipped from China.


From China, you say? Did Hunter get his rake?


The switches do for pistols much the same thing "bump stocks" do for rifles.


Making more efficient use of waste gases.




If they're well made, anyway. I wouldn't bet on that if they came from a website in China.

Bump stocks became illegal in 2019 when the Justice Department amended federal regulations to clarify that they fall within the legal definition of a machine gun.

Another case involved a Las Vegas man who federal authorities say used a 3-D printer to make the Glock conversion switches.

Justin Pham, 30, made his first appearance in a Nevada federal court in September on one count of illegal possession of a machine gun and two counts of possession of an unregistered firearm. The indictment said he possessed three Glock semiautomatics that he had modified to fire as fully automatic weapons.

Police had received an anonymous tip that Pham was planning to use the converted guns in a mass shooting, court records say. Authorities told a judge in October that Pham had died in custody. No details were provided.

30 years old? Must have been COVID-19.
Posted by: Bobby || 02/21/2021 12:37 || Comments || Link || [336107 views] Top|| File under: Commies
Coca-Cola forces employees to take 'white fragility' authors class on how to be 'less white'
[National File] Coca Cola has forced employees to take a mandatory course on LinkedIn to learn how to be "less white," leaked images from a whistleblower reveal.

The images, reportedly leaked to Karlyn Borysenko by an internal whistleblower at Coca-Cola, show a course by Robin DiAngelo entitled "Confronting Racism" being taken by an employee at the company, with the logo showing in the top right hand corner of the page.

Coca-Cola employees are taught to be "less white" by the course, which implies that to be white is to be arrogant, defensive, ignorant, and oppressive. The course also claims that in the West, white children are socialised "to feel that they are inherently superior," and that "one-time workshops" on racism are not enough, claiming that people must be regularly indoctrinated by "anti-racism."
Posted by: Besoeker || 02/21/2021 08:31 || Comments || Link || [336099 views] Top|| File under:
Montana Becomes 18th Constitutional Carry State
[BearingArms] Just a few days after Utah Governor Spencer Cox signed Constitutional Carry legislation, Montana Gov. Greg Gianforte has followed suit, signing HB 102 into law on Thursday and making Montana the 18th state in the nation to recognize the right of legal gun owners to lawfully bear arms without a government permission slip.

The right-to-carry bill also allows for the legal carrying of firearms on college campuses for those possessing a Montana carry license, though that provision of the law will not take effect until June 1st. The other provisions in the Constitutional Carry law took effect upon Gianforte's signature, and the

politician

who authored the bill says he's glad to see the Second Amendment rights of residents have been expanded and secured.

No state that's adopted campus carry (or Constitutional Carry, for that matter) has repealed the measure because of unintended consequences or a rise in violence as a result of the carry law. In fact, there's been no evidence that allowing those with concealed carry licenses to lawfully carry on a university campus has led to any increase in violence or suicides anywhere the law's been put into effect.

The signing of HB 102 is a huge step forward for Montanans, but it's also a significant boost for the right to keep and bear arms for all Americans. Eighteen states have now passed Constitutional or permitless carry laws, while only eight states still maintain restrictive and draconian "may-issue" concealed carry laws that prevent the average citizen from being able to carry a firearm in self-defense.

With the Supreme Court set to consider whether or not to accept a challenge to New York's carry laws in the coming weeks, the addition of Montana and Utah to the ranks of Constitutional Carry states serves to highlight the fact that there are still some states, including New York, where the right to bear arms is treated as a privilege instead. That may provide another push for the Court to accept the case of New York State Rifle & Pistol Association vs. Cortlett, along with the split in the various appellate courts on the issue.
Posted by: trailing wife || 02/21/2021 00:00 || Comments || Link || [336083 views] Top|| File under:
Caucasus/Russia/Central Asia
Both sides suffer losses in artillery fire in Donetsk
Separatists in southeastern Ukraine claimed Ukrainian armed forces have lost as many as 11 dead in an exchange of artillery fire Saturday, according to Russian language news accounts.

According to a Russian language report which appeared in reserve Colonel Igor Girkin's VKontakte page, separatists returned Ukrainian artillery fire which was aimed at Gorlovka.

A separate report which was featured in Russian Spring web page quoted an official with the Donetsk People's Republic, saying that the artillery fire came from the positions of Ukrainian 35th Separate Naval Infantry Brigade.

The report said that as many as 11 Ukrainian dead were reported, but other reports say that the Ukrainians suffered 11 casualties total, dead and wounded, in the return fire.

Reports mention Gargarin and Yuzhnaya mines, and Novogorod as locations where separatist artillery hit.

Separatists claim one dead and two wounded in the Gorlovka area.
Posted by: badanov || 02/21/2021 00:00 || Comments || Link || [336090 views] Top|| File under:
China-Japan-Koreas
China Spokeswoman Uses Texas Disaster To Deflect From Concentration Camp Accusations
[Wire] A spokeswoman for China's foreign ministry deflected accusations that the communist regime is torturing Uyghur Muslims in concentration camps by mentioning the Texans suffering after a severe winter storm.

Wen Psakili Hua Chunying denied that China is abusing Uyghurs during a lengthy press briefing Friday, and went on to claim that the debacle in Texas has reinforced the idea among the Chinese that their country is "on the right path," according to Reuters.

Chunying's comment came in response to a journalist asking her about western nations demanding an investigation into allegations that China is subjecting religious minorities to deplorable human rights abuses in the country's western Xinjiang region.

Chunying also accused Australia, Canada, and the United States of having historically committed genocide.

"Not to be wanting of food or clothing, not to be hungry or cold, this is the fundamental human right that is the most real," Chunying said. "In the meantime in Texas ... millions of people found themselves caught in the terrible situation of not having electricity and heating at home, a few tens of people even lost their lives because of this."
Posted by: Besoeker || 02/21/2021 04:02 || Comments || Link || [336105 views] Top|| File under: Commies
Chinese military scientist accused of obstructing DOJ investigation into her visa fraud at Stanford
[WashingtonExaminer] The Justice Department broadened its charges against a Chinese military scientist who concealed her ties to the People's Liberation Army as a researcher at Stanford University, accusing her of attempting to obstruct the investigation into her student visa fraud.

Federal prosecutors announced a superseding indictment against Chen Song, 39, this week, charging her with "visa fraud, obstruction of justice, destruction of documents, and false statements in connection with a scheme to conceal and lie about her status" as a member of China's military while she was inside the United States.

Song had already been hit with charges in July 2020 and an indictment in January, but the details were laid out over how she lied about her Chinese military service ending in 2011 when she applied for a work-and-study-based exchange visitor program visa and allegedly study brain diseases at Stanford University. In reality, she was still secretly a part of the Chinese military, prosecutors said.
Continued on Page 49
Posted by: trailing wife || 02/21/2021 00:54 || Comments || Link || [336092 views] Top|| File under: Commies
Huawei turns to pig farming as smartphone sales fall
[BBC] Huawei is turning to technology for pig farmers as it deals with tough sanctions on its smartphones.

The Chinese telecoms giant was stopped from accessing vital components after the Trump administration labelled it a threat to US national security.

In response to struggling smartphone sales, Huawei is looking at other sources of revenue for its technology.

Along with Artificial Intelligence (AI) tech for pig farmers, Huawei is also working with the coal mining industry.

Former US President Donald Trump claimed Huawei can share customer data with the Chinese government, allegations it has repeatedly denied.

As a result, the world's largest telecoms equipment maker has been limited to making 4G models as it lacks US government permission to import components for 5G models.

Huawei's smartphone sales plunged 42% in the last quarter of 2020 as it struggled with a limited supply of microchips due to the sanctions.

Huawei has also been locked out of the development of 5G in a number of countries, including the UK, amid fears over national security.

Reports have suggested that it will reduce its manufacturing of smartphones by up to 60% this year, although it said it can't confirm this figure.
Posted by: Gralet Jomort6809 || 02/21/2021 00:00 || Comments || Link || [336087 views] Top|| File under: Commies
Cyber
Free speech social media platform Gab goes mysteriously dark
[Washington Examiner] Gab, the alternative social media platform that exploded in popularity following the Capitol riot last month and former President Donald Trump's ban from Facebook and Twitter, went offline Friday evening.

The platform's CEO Andrew Torba said that the company intentionally pulled the social media network offline "out of an abundance of caution" after a small number of accounts began "posting bitcoin wallet spam and related content."

"Because of our quick action, zero bitcoin was sent to any of the addresses posted, and the affected accounts have been secured," the statement said.

The statement added that a "security vulnerability" in the site's codebase had now been fixed, and the site was back online as of midnight Friday.

The initially mysterious disappearance of Gab comes as alternative social media platforms that claim to be open to free speech have attempted to gain traction amid accusations that social media giants such as Facebook and Twitter censor too much content, singling out conservative content for the most moderation.

Both Gab and Parler, another alternative social media platform, exploded in popularity following the Jan. 6 Capitol riots that eventually led to Trump's ban from Facebook and Twitter. Parler was banned just days later by Google and Apple's app stores, and it also lost its hosting arrangement with Amazon Web Services, forcing the platform offline while it tried to find a new host.

Friday's dark period marked the second time that Gab had gone offline in its history, the first being after the 2018 Pittsburgh synagogue shooting. In that case, Gab's host pulled the plug on the platform after it was discovered that the suspect had used the network to post anti-Semitic rants and conspiracy theories.

Gab eventually began accepting cryptocurrencies as payment in an attempt to bypass traditional technology companies.
Posted by: Besoeker || 02/21/2021 09:33 || Comments || Link || [336103 views] Top|| File under:
Home Front: Politix
President Trump seeks return to spotlight with address to conservative meeting
WASHINGTON (Reuters) - Former U.S. President Donald Trump will seek to return to the political spotlight in an address to a major meeting of conservatives, a source familiar with his plans said on Saturday, as the Republican plots his post-White House moves.

Trump plans to speak to the Conservative Political Action Conference (CPAC) in Orlando, Florida, on Feb. 28, the last day of their meeting, the source told Reuters on condition of anonymity.

"He'll be talking about the future of the Republican Party and the conservative movement. Also look for the 45th President to take on President (Joe) Biden's disastrous amnesty and border policies," the source said.

Trump's tumultuous four years in the White House ended shortly after he was impeached on a charge of inciting his supporters' deadly Jan. 6 attack on the U.S. Capitol, where lawmakers were gathering to certify Biden's victory in the Nov. 3 election.

After spending two months falsely claiming his election loss was the result of widespread fraud,


...it's Reuters — they can't help themselves...

Trump was acquitted in an impeachment trial held in the Senate after he left office. The 57-43 vote fell short of the two-thirds majority needed for a conviction.
Posted by: Besoeker || 02/21/2021 07:49 || Comments || Link || [336092 views] Top|| File under:
Science & Technology
50 pregnant women hospitalized with COVID, 8 in serious condition
[YNet] - The Health Ministry on Sunday said that there are currently 50 pregnant women being treated for COVID-19 in hospitals and that eight of them are in serious condition.

Earlier the Hadassah Medical Center in Jerusalem said a pregnant woman in her 30s and her unborn child both died as a result of COVID -19.


Wasn't there a heart-rending article yesterday about a waitress fired for refusing vaccination - because she's hoping to get pregnant?
Posted by: g(r)omgoru || 02/21/2021 07:34 || Comments || Link || [336087 views] Top|| File under:
CDC: 929 Dead And 15,923 Injured Following Experimental MRNA COVID Injections (February 12 Update)
[HumansAreFree] Moved to Science & Technology. As g(r)omgoru points out, this is out of 41 million shots given; as Bobby points out, 23,000 were recorded as dying from Covid in a single week in January (or possibly merely with it), which compares to 929 who died from, or possibly with the vaccine.

As the footnote in the first table at the link points out, because some people received multiple vaccinations and some had multiple symptoms, a single case can account for multiple entries, which is why the total percent is 130.42% instead of the usual 100%. Also, the 929 deaths are included in that 15923 total cases, meaning 14,996 were injured, but of the injured 5709 recovered and 5661 were not serious. Assuming the sets of recovered and not serious overlap, that leaves 9,287 injuries plus the deaths to look into. Another way to look at the data is that out of 41 million shots given, 929 died plus 316 were permanently disabled, a total of 1,245.

While looking for comparison data for the flu vaccine, I came across the individual case study reports for the 929 vaccinated who died. See here. It makes sad but illuminating reading, especially current illnesses and preexisting conditions.
Posted by: Whatchamacallit Shane5096 || 02/21/2021 05:13 || Comments || Link || [336086 views] Top|| File under:
Bird flu: Russia detects first case of H5N8 bird flu in humans
[BBC] Officials said seven workers at a poultry plant in the south of the country had been infected following an outbreak there in December.

"All seven people... are now feeling well," said the head of Russia's consumer health watchdog, Anna Popova.

She said that adequate measures had been quickly taken to stop the spread of infection.

There was no sign of transmission between humans, Ms Popova said, adding that the case had been reported to the World Health Organization.

"The discovery of these mutations when the virus has not still acquired an ability to transmit from human to human gives us all, the entire world, time to prepare for possible mutations and react in an adequate and timely fashion," Ms Popova said.

Other strains of bird flu occasionally infect humans and have led to deaths - but this is the first report of the H5N8 strain being passed on.
Posted by: Gralet Jomort6809 || 02/21/2021 00:00 || Comments || Link || [336079 views] Top|| File under:
-PC Follies
Cornell considers mandatory 'anti-racism' course
[Campus Reform] A committee at Cornell University recommended designing a new "educational requirement on racism, bias, and equity" as part of its Anti-Racism Initiative, according to documents.

"This for-credit education requirement will apply to all Cornell students in every [sic] field of study," said a draft proposal issued by Working Group S, a committee comprising of graduate and undergraduate students, faculty, and administrative officials. "It will be the first critical and necessary step our students will take as they help to build an equitable community of belonging at Cornell, and beyond."

The proposed "antiracism" course would have two components, Part A and Part B, centered on the themes of "race, ethnicity, and indigeneity."

Both, said the committee, "aim to affect behavior."

Part A will make students learn the "historical formation, current manifestations, and structural basis of racism, colonialism, bias, and injustice." Part B will require students and faculty to "bring these issues into their departments and fields of study."

Working Group S recommended developing Part A in cooperation with faculty selected from Cornell's identity-based academic departments including, Africana Studies, American and Indigenous Studies, Asian American Studies, Feminist, Gender, and Sexuality, Studies, and Latino/a Studies. But Part B, it said, would be "key" for taking the step of using the identity-studies departments for "embedding antiracist content into the disciplines."
Posted by: Besoeker || 02/21/2021 08:17 || Comments || Link || [336087 views] Top|| File under:
Cornell Charges Students $1,800 For Racially-Segregated Rock Climbing Class
[Campus Reform] Cornell University altered the course description of a racially-segregated physical education course offered to students during the Spring 2021 academic semester after Campus Reform reached out for comment.

The class, entitled "BIPOC Rock Climbing," was originally restricted to "people who identify as Black, Indigenous, Latinx, Asian, or other people of color," before its description was edited to state that the class is "designed to enable Black, Indigenous, Latinx, Asian, or other people of color underrepresented in the sport of rock climbing to learn the sport and to feel included and supported."

The course's original description, noting the class's race-based enrollment restriction, is still visible, courtesy of an internet archive.

According to the new description, posted on Cornell's website, the class will provide a "high degree of individual attention" and a "supportive space" where students will discuss "BIPOC individuals and groups in rock climbing." The new description states that the class is now "open to all" students who are "interested in learning rock climbing with this special focus."

The total price for students taking the course is $1,890—including the standard cost of a one-credit course, $1,575, and an additional mandatory "course fee" of $315.

When asked for comment, John Carberry, Cornell's Senior Director of Media Relations and News, issued a statement to Campus Reform claiming that "all Cornell students" are "welcome" to enroll in the course, contradicting the original course description.

Carberry insisted that the course's original description reflected an "intentional focus" on "outreach and inclusion," but that there was "never" any intention to exclude students that don't identify as BIPOC.

"All Cornell students are welcome to enroll in this course. While the original description of the course represented an intentional focus on outreach and inclusion, there was never an intent to exclude non-minority students. The description of the course has been adjusted accordingly," Carberry said.
Posted by: Besoeker || 02/21/2021 08:11 || Comments || Link || [336103 views] Top|| File under:
Virginia poised to mandate 'cultural competency' evaluation, black history training for teachers
[Just the News] A pair of bills that recently cleared the Virginia state legislature will mandate that all teachers in the state undergo "cultural competency" training, with history and social science teachers required to undertake additional training regarding African-American history.

The bills, one in the state House of Delegates and one in the Senate, would add "cultural competency" evaluations to the standard slate of regular evaluations to which teachers in the commonwealth are subject and require "each teacher and any other school board employee holding a license issued by the [state Board of Education] to complete cultural competency training, in accordance with guidance issued by the Board, at least every two years."

"Every person seeking initial licensure or renewal of a license shall complete instruction or training in cultural competency," the law states elsewhere.

The law also directs that "every person seeking initial licensure or renewal of a license with an endorsement in history and social sciences shall complete instruction in African American history, as prescribed by the Board."

The legislation does not define "cultural competency," leaving its ultimate definition subject to "guidance" issued by the state education board, nor does it clarify the scope or content of "African American history" that history teachers will be required to learn going forward.
Posted by: Besoeker || 02/21/2021 07:33 || Comments || Link || [336097 views] Top|| File under:
Veteran Bronx Educator Claims She Was Fired After Refusing 'Black Panther' Salute [NY Post]
[NYPost] Pledge your allegiance to "Wakanda Forever" — or else.

A veteran Bronx educator claims she was fired in part because she refused to mimic a salute to Black power from the 2018 comic-book movie "Black Panther" during superintendent meetings.

At official gatherings of high-level Department of Education bosses, then-Bronx superintendent Meisha Ross Porter often asked the group to do the arms-across-the-chest gesture of solidarity from the mythical African nation of Wakanda. The salute is considered a symbol of empowerment.

When Rafaela Espinal — a Dominican-American who describes herself as Afro-Latina — declined to join in, she "was admonished and told that it was inappropriate for her not to participate," according to a Manhattan Supreme Court lawsuit filed Feb. 3 against the city DOE, Chancellor Richard Carranza and some of his top-ranking lieutenants.

Espinal was one year shy of earning a lifetime DOE pension when she was abruptly fired from her role as head of Community School District 12 in Bronx without explanation, after repeatedly refusing to do the "Wakanda Forever" salute, according to the lawsuit.

Desperate to keep her retirement benefits and health insurance, the single mom — who recently earned a doctorate — eventually accepted a humiliating demotion to school investigator, a role which requires only a high school diploma and which left her with no permanent desk or phone.

Porter, who was later elevated by Carranza to the post of "executive superintendent," a promotion she celebrated with a lavish gala, has a Twitter timeline packed with group shots of DOE staff doing the "Wakanda Forever" salute. One shot features Carranza — who couldn't manage to perform the gesture correctly in the pose — and Espinal.

The image showed Carranza, Porter, Espinal and others during the chancellor's tour of the five boroughs, according to a source.

But when repeatedly asked to salute "Wakanda" at other professional meetings, Espinal felt the gesture "introduced a racial divide where there should be none," said her lawyers, Israel Goldberg, Helen Setton and Domenic Recchia.

Porter would often talk about the militant civil rights group the Black Panthers when asking superintendents to do the "Wakanda" salute, noting her father was a member, the attorneys said.

Fellow DOE administrators also allegedly told Espinal she wasn't "Black enough" and she should "just learn to be quiet and look pretty," she claims in the $40 million suit.

She was forced to clean out her office on a Sunday and district staffers were forbidden to communicate with her, Espinal charges in court papers.

Porter and Watson-Harris declined to comment.

Posted by: Move Bolted923 || 02/21/2021 00:00 || Comments || Link || [336095 views] Top|| File under: Commies
Who's in the News
36
[untagged]
5
Commies
3
Devout Moslems
3
Antifa/BLM
2
Govt of Pakistan
2
Govt of Pakistain Proxies
2
Islamic State
1
Hamas
1
Tin Hat Dictators, Presidents for Life, & Kleptocrats
1
Lashkar e-Taiba
1
Pirates
1
Tablighi Jamaat
1
al-Nusra
Bookmark
E-Mail Me
The Classics
The O Club
Rantburg Store
The Bloids
The Never-ending Story
Thugburg
Gulf War I
The Way We Were
Bio
Merry-Go-Blog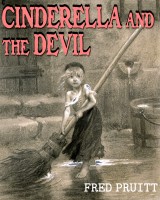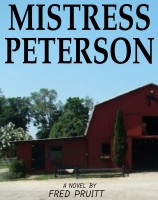 On Sale now!


A multi-volume chronology and reference guide set detailing three years of the Mexican Drug War between 2010 and 2012.

Rantburg.com and borderlandbeat.com correspondent and author Chris Covert presents his first non-fiction work detailing the drug and gang related violence in Mexico.

Chris gives us Mexican press dispatches of drug and gang war violence over three years, presented in a multi volume set intended to chronicle the death, violence and mayhem which has dominated Mexico for six years.
Click here for more information


Meet the Mods
In no particular order...


Steve White
Seafarious
tu3031
badanov
sherry
ryuge
GolfBravoUSMC
Bright Pebbles
trailing wife
Gloria
Fred
Besoeker
Glenmore
Frank G
3dc
Skidmark



Better than the average link...



Rantburg was assembled from recycled algorithms in the United States of America. No trees were destroyed in the production of this weblog. We did hurt some, though. Sorry.
44.212.96.86

Help keep the Burg running! Paypal: