40 Shot, 6 Killed, Friday into Monday Morning Across Mayor Lightfoot's Chicago
[Breitbart] Forty people were shot, six fatally, Friday into Monday morning across Mayor Lori Lightfoot's (D) Chicago.

Breitbart News reported at least 16 were shot, two fatally, Friday through Saturday afternoon alone.

A four-year-old boy was among the casualties in one of the weekend's early shootings. He was standing outside in the 8600 block of South Honore Friday night when someone opened fire from inside a vehicle, wounding him in the leg.

He was with an 18-year-old woman when the shooting occurred, and she was shot in the back.

On Monday morning ABC 7 reported the number of shooting victims had climbed to 40 and the number of dead had reached six.

Three people—one woman and two men—were shot around 1:30 p.m. during a drive-by attack "in the 8000-block of South Green." One of the wounded was taken to the hospital in serious condition and the other in fair condition. The woman was in critical condition, having been shot in the chest.

Four people—one woman, two men, and a 17-year-old—were shot in another single incident Sunday just before 6:30 p.m. They were "on the sidewalk about 6:25 p.m. in the 7700-block of South Kingston Avenue" when someone opened fire from inside a vehicle, wounding all four individuals.

The Chicago Sun-Times reports "43 people were shot citywide, eight of them fatally," over the entirety of Labor Day Weekend 2019. The city almost hit that level of wounded and dead this Labor Day Weekend, Friday into Monday morning alone.
Posted by: Besoeker || 09/08/2020 00:00 || Comments || Link || E-Mail|| [6477 views] Top|| File under:
-War on Police-
Douglas County, GA goat jumps into cop car, chews papers, spills a drink, then head-butts deputy
[USA Today] A curious goat hopped into a Georgia patrol car last week — to munch on documents, spill a drink and eventually head-butt a cop to the ground. It was all captured on bodycam footage.

The Douglas County Sheriff's Office shared the video on Facebook. According to the post, an on-duty sheriff's deputy, who remains unidentified, was serving civil papers at the time of the encounter.

She had left the car door open. Moments later, a new (and uninvited) passenger arrived.

"Due to the number of houses [the deputy] visits daily, she routinely leaves her vehicle's door open because she has had to [retreat] on a number of occasions from vicious dogs," the sheriff's office wrote.

"Never once did she expect or even consider what was about to happen this day!"
Posted by: Besoeker || 09/08/2020 00:00 || Comments || Link || E-Mail|| [6505 views] Top|| File under:
Africa North
Shipping Interests Call for Immediate Disembarkation of Migrants from Stranded Maersk Tanker
I put this story in North Africa slot because the leaky boat refugees were picked up near Malta. The goat rope story follows:


[gCaptain] The International Chamber of Shipping is calling on the International Maritime Organization to urgently intervene in the case of Maersk Etienne, which is currently stranded at sea after coming to aid of migrants in distress off Malta last month.

In a letter to the IMO Secretary-General, the ICS urges the agency to "send a clear message that States must ensure that Maritime Search and Rescue incidents are resolved in accordance with the letter and spirit of international law."


Blah blah Blah.


Continued on Page 49
Posted by: Alaska Paul || 09/08/2020 00:00 || Comments || Link || E-Mail|| [6481 views] Top|| File under:
Britain
Man plans to buy home with proceeds from 28 bottles of birthday whiskey
[NYP] A man in England is planning to purchase a home using money from the sale of 28 bottles of whiskey his father gifted to him each year for his birthday.

The collection of Macallan single malt obtained by Matthew Robson, of Taunton, is worth about $53,000, BBC reported. Robson's father, Pete, had forked over about $6,500 for the booze.

"Each year I received it as a birthday present," Robson told the outlet. "I thought it was quite a quirky little present as I was slightly too young to start drinking."

He continued: "But I was under strict instructions, never, never to open them and I tried my hardest and succeeded and they're all intact."
Posted by: Besoeker || 09/08/2020 00:00 || Comments || Link || E-Mail|| [6479 views] Top|| File under:
Caucasus/Russia/Central Asia
Belarusian protest leader disappears after being detained by masked men
[EN.ALGHADEER.TV] Masked men detained Belarusian protest leader Maria Kolesnikova in central Minsk on Monday morning and drove her away in a van and two of her allies also disappeared later, the opposition movement said.

Kolesnikova, a member of the opposition coordination council, is the last of three female politicians left in Belarus who joined forces before an Aug. 9 presidential election to try to challenge veteran incumbent Alexander Lukashenko.

A vocal critic of Lukashenko, she has played an important role in weeks of mass demonstrations and strikes by protesters who accuse Lukashenko of rigging his re-election.

Lukashenko, who has been in power for the last 26 years, denies that allegation and has accused foreign powers of trying to topple him in a revolution. He has responded with a crackdown which some those detained say includes torture and beatings.

Three European Union

...the successor to the Holy Roman Empire, only without the Hapsburgs and the nifty uniforms and the dancing...
diplomats told

Rooters

that the EU is now preparing to impose economic sanctions on 31 senior Belarus officials, including the interior minister, in response to the election and subsequent crackdown.

Facing his deepest crisis yet, Lukashenko retains the support of Russian President Vladimir Putin
...President-for-Life of Russia. He gets along well with other presidents for life. He is credited with bringing political stability and re-establishing something like the rule of law, which occasionally results in somebody dropping dead from poisoning by polonium or other interesting substance. Under Putin, a new group of business magnates controlling significant swathes of Russia's economy has emerged, all of whom have close personal ties to him. The old bunch, without close personal ties to Putin, are in jail or in exile or dead from poisoning by polonium or other interesting substances...
, who has promised to send in police to support him if needed.

Kolesnikova's abduction, if confirmed, comes as Belarusian authorities appear to be stepping up their efforts to try to halt the protests and obstruct the work of the opposition council, which they have accused of plotting to overthrow Lukashenko.

On Sunday, tens of thousands of people demonstrated across the country demanding Lukashenko step down. Security forces detained 633 protesters, Belarusian authorities said.

MASKED MEN
Police in Minsk was cited by Russia's Interfax news agency as saying they had not detained Kolesnikova.

A witness, Anastasia, was cited by the Tut. By media outlet as saying she had seen Kolesnikova pushed into a dark-colored van by masked men in plain clothes in central Minsk.

She said Kolesnikova's mobile phone had dropped to the ground during the tussle and that one of the masked men detaining her had picked it up before the van sped off.

The opposition council said two other activists, Anton Rodnenkov and Ivan Kravtsov, disappeared soon afterward and said the authorities appeared to be systematically targeting its members.

"It's obvious that these methods are illegal and cannot lead to anything else apart from an escalation in the situation in the country, deepening the crisis and fuelling protests," it said in a statement.

"We see that the authorities have openly begun to use terror tactics in recent days," it added, calling the actions crimes against humanity.

Lithuanian Foreign Minister Linas Linkevicius likened what had happened to Kolesnikova to something that the Stalin-era secret police in the Soviet Union would have done.

"Instead of talking to the people of Belarus, the outgoing leadership is trying cynically (to) eliminate (them) one by one," he wrote on Twitter.



Posted by: Fred || 09/08/2020 00:00 || Comments || Link || E-Mail|| [6521 views] Top|| File under:
Home Front: Politix
Guns and trucks at Oregon protest to defend Trump's America
[France24] Hundreds of Donald Trump's supporters gathered for a large motorcade in support of the US president and police near Portland, where anti-racism activists have clashed continuously with law enforcement for more than 100 days.

Small groups of men loaded with paramilitary equipment, many of them armed militants from right-wing extremist groups, milled among the crowd that consisted mostly of families and older people.

About 300 cars, including many massive pickup trucks, then took to the roads surrounding Oregon City, some 30 miles (50 kilometers) from Portland, before dispersing.

But 150 to 200 people, led by members of the far-right Proud Boys militia, which advocates white supremacy, decided to follow the road to Oregon's capital, Salem, for a show of force on the steps of the state capitol building.

Tensions in the Portland area heightened on August 29 when Aaron Danielson, 39, a supporter of the far-right group Patriot Prayer, was shot dead in the city.

He had had just participated in a pro-Trump motorcade like the one on Monday and left the parade to go into Portland with other attendees.

A 48-year-old man named Michael Reinoehl, who claimed to be an "anti-fascist" on social media, was suspected of the shooting. He was shot dead five days later by police looking for him. Reinoehl allegedly tried to escape and grabbed a gun when he was killed.

On Monday, the Labor Day holiday in the US, rally organizers stressed their motorcade route would not go near Portland for safety reasons.

- 'HAS THE BRAINS' -
Hundreds of American flags waved above the motorcade, often with banners calling for Trump's reelection on November 3.

Pictures of Trump, depicting him as Rambo with a machine gun in hand, occasionally appeared on the banners as well.

"Trump has the brains to get America back on track," said Cassy Larson, an accountant in a small Oregon town.

"He knows what it takes for the capitalism to generate the money to fix the buildings down in downtown Portland that are being destroyed by the other people," she told AFP.

She was referring to the protests against racism and police brutality that have rocked the city -- and the entire country -- since the death in May of George Floyd, a black man, at the hands of white police officers.

Demonstrations have been particularly stormy in Portland, a city of 650,000, where anti-fascist activists frequently clashed with police.

Trump has cast the city as being under siege by "thugs" engaged in "domestic terrorism," though the demonstrations have been peaceful for the most part.

While protests have continued in Portland, and many downtown businesses have boarded up their storefronts, the damage has been minimal and daily life continues to be calm, an AFP reporter confirmed.

But Carol Williams, a retiree and longtime Republican activist, disagrees: she said downtown Portland "looks like a third-world country with all of the graffiti and the burning and the looting.

"We don't stand for violence, even though that's what we're accused of," said Williams, who lives in the small town of Silverton, 37 miles south of Portland.

"We are peaceful. We don't go looking for retribution," she added, referring to Danielson's death.

Art White, a veteran who spent three and a half years in Vietnam during the war, says he made the trip to show he supports "my president Donald J Trump 1,000 percent.

"We have finally come up with a president that will stand up for our rights" and American values, said the short, mustachioed 70-year-old, proudly sporting a cowboy hat.

"I've seen what a socialistic, Communistic community state does to their people, and it is not nice," White said, adding he worries about "the socialist outsiders, the Communist outsiders, that has invaded our country in the last 20 years."

"I will support my constitutional rights... with my own life if I have to," White said.

"It makes me sad that I have to fight in my own country."
Posted by: Besoeker || 09/08/2020 02:00 || Comments || Link || E-Mail|| [6478 views] Top|| File under:
India-Pakistan
Police recover five-year-old girl's burnt body from Karachi's Esa Nagri
[DAILYTIMES.PK] Bloody Karachi


...formerly the capital of Pakistain, now merely its most important port and financial center. It is among the largest cities in the world, with a population of 18 million, most of whom hate each other and many of whom are armed and dangerous...


police officials have recovered a minor girl's burnt body from Esa Nagri and arrested 11 suspects, reported on Sunday Monday.

Police said an investigation has been launched into the rape-and-murder case after rescue officials recovered the child's body — stuffed in a bori (gunny bag) — on Sunday evening.

According to sources, the

maiden of tender years

named Marwah was kidnapped on Friday and remained missing until her body was discovered burnt in garbage near her home early morning.

The body was shifted to Jinnah Post-Graduate Medical Centre where a post-mortem examination was held. According to the autopsy report, the victim had been sexually assaulted and had died from head injuries.



Posted by: Fred || 09/08/2020 00:00 || Comments || Link || E-Mail|| [6484 views] Top|| File under:
Government
'Zomting ist gong on with ol dos mail packagesl' ....sez spa co-owner
[ZERO] The second incident was captured on video outside 7Q Spa Laser & Aesthetics.

"It happened early in the morning, 5:40, and it was a Budget rental, big truck, that backed up to the parking lot. And they're like, slowly, one by one, they're dropping the packages," said Lilia Serobian, one of the owners of the spa, adding that the "huge pile" contained various sizes of packages, and all of it was US mail.

According to the report, a spa employee found the pile of boxes and envelopes in the parking lot, after which police were called to the scene. A USPS manager collected the mail.

More U.S. mail was found in an alley less than a mile away from the spa, according to police. It was not immediately clear whether both piles were dumped by the same truck.

Postal Service investigators are looking into the dumping incidents, Glendale police said.

Inspectors will try to determine which post office — and specifically what route— the mail came from, as well as who rented the truck. -KTLA

The report comes amid a national dialogue over mail-in ballots for November's election - with President Trump and his allies repeatedly claiming that the process would be tainted by corruption and cause huge delays.

"If you do universal mail-ins with millions and millions of ballots, you are never going to know what the real result of an election is," Trump said last month, adding "It's going to be a very, very sad day for our country."
Posted by: Besoeker || 09/08/2020 01:30 || Comments || Link || E-Mail|| [6486 views] Top|| File under:
Who's in the News
29
[untagged]
7
Sublime Porte
6
Taliban
6
Commies
5
Islamic State
4
Antifa/BLM
3
Hamas
2
Hezbollah
1
Govt of Iran
1
al-Shabaab (AQ)
1
al-Qaeda
1
Govt of Iran Proxies
1
Govt of Syria
1
Houthis
1
Govt of Pakistan
1
Govt of Saudi Arabia
1
Moslem Colonists
1
TTP
Bookmark
E-Mail Me
The Classics
The O Club
Rantburg Store
The Bloids
The Never-ending Story
Thugburg
Gulf War I
The Way We Were
Bio
Merry-Go-Blog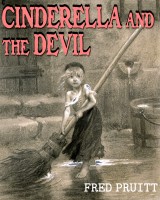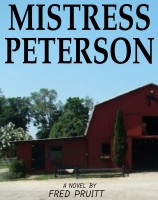 On Sale now!


A multi-volume chronology and reference guide set detailing three years of the Mexican Drug War between 2010 and 2012.

Rantburg.com and borderlandbeat.com correspondent and author Chris Covert presents his first non-fiction work detailing the drug and gang related violence in Mexico.

Chris gives us Mexican press dispatches of drug and gang war violence over three years, presented in a multi volume set intended to chronicle the death, violence and mayhem which has dominated Mexico for six years.
Click here for more information


Meet the Mods
In no particular order...


Steve White
Seafarious
Pappy
lotp
Scooter McGruder
john frum
tu3031
badanov
sherry
ryuge
GolfBravoUSMC
Bright Pebbles
trailing wife
Gloria
Fred
Besoeker
Glenmore
Frank G
3dc
Skidmark
Alaska Paul



Better than the average link...



Rantburg was assembled from recycled algorithms in the United States of America. No trees were destroyed in the production of this weblog. We did hurt some, though. Sorry.
18.232.59.38

Help keep the Burg running! Paypal: