Six people, including a pregnant woman, are shot after gunmen dressed in black stormed their barbecue in Philadelphia
[Daily Mail, Where America Gets Its News] Police in Philadelphia announced that six people, including one pregnant woman, were hospitalized after a shooting Saturday night.

The incident took placed just before 9.30pm when a group of residents were gathered for a barbecue at a park near Poplar Street in West Philadelphia.

ABC 6 reports that victims include three women and three men who

were maimed

at the scene.

A 59-year-old woman was shot in the left foot; a 24-year-old pregnant woman was hit in the left thigh; an 18-year-old woman was shot in the right arm; an 18-year-old male suffered from two graze wounds on his lower back; an 18-year-old male was shot in the right calf; and a 17-year-old male was took a shot in the left leg.

Authorities recovered 28 shell casings from the scene. Suspects or a motive have not been disclosed.

Two of the victims were taken to Penn Presbyterian Medical Center from the scene, while one officer found another victim and took her to the hospital.

CBS Philly reports that the remaining three victims arrived to Penn Presbyterian Medical Center on their own. All six residents are

in stable, pH balanced condition

.

Authorities are now searching for four to five suspected shooters dressed in all black.
Posted by: Skidmark || 08/10/2020 00:00 || Comments || Link || E-Mail|| [336063 views] Top|| File under:
-Signs, Portents, and the Weather-
Yemen's rebels say floods, heavy rains left over 130 dead
[Al Ahram] Yemen


...an area of the Arabian Peninsula sometimes mistaken for a country. It is populated by more antagonistic tribes and factions than you can keep track of...


's Iran's Houthi sock puppets

...a Zaidi Shia insurgent group operating in Yemen. They have also been referred to as the Believing Youth. Hussein Badreddin al-Houthi is said to be the spiritual leader of the group and most of the military leaders are his relatives. The legitimate Yemeni government has accused the them of having ties to the Iranian government. Honest they did. The group has managed to gain control over all of Saada Governorate and parts of Amran, Al Jawf and Hajjah Governorates. Its slogan is God is Great, Death to America™, Death to Israel, a curse on the Jews They like shooting off... ummm... missiles that they would have us believe they make at home in their basements. On the plus side, they did murder Ali Abdullah Saleh, which was the only way the country was ever going to be rid of him...
rebels said Sunday that floods have swept through rebel-held parts of the country since mid-July amid heavy seasonal rains, leaving more than 130 dead and damaging more than 260 homes.


Another sign Allan doesn't like you


The Houthi-run Health Ministry said at least 124 others

were maimed

by the flooding in parts of northern Yemen controlled by the rebels, including the capital Sanaa and its historic Old City, which is on UNESCO's World Heritage List.

More than 160,000 people were forced to leave their homes amid heavy flooding and rainfall in the provinces of Hajjah and Hodeida, according to security officials, who spoke on condition of anonymity because they were not authorized to brief the media.

At least 33,000 displaced people who were sheltering in camps in southern Yemen lost their tents and belongings in the floods, the International Committee of the

Red Thingy

said last month.

The devastating floods in the Arab world's poorest country have exacerbated a cholera outbreak, with 127,900 suspected cases across eight provinces since January, the World Health Organization said in July.

The

Red Thingy

also warned the floods have accelerated the spread of dengue fever and malaria, as mosquitoes carrying the diseases breed in puddles.


Posted by: Fred || 08/10/2020 00:00 || Comments || Link || E-Mail|| [336061 views] Top|| File under: Houthis
NIH publishes 'HCQ works really well' study (data from France)
this was a retrospective study not a random clinical Trial and in addition there were a lot of problems getting all the demographic and co morbidity data for each patient; the study was completed in late June and has undergone enough peer review to make it to the NIH publication (which I think is a BIG DEAL), notwithstanding that, it adds to the growing case for HCQ
[NCBI.NIH]... patients under HCQ-AZ treatment for at least 3 days had a better clinical outcome, based on mortality rates among patients >60 years, less transfer to ICU and shorter length of stay at the hospital, and these patients also had a shorter duration of viral shedding than patients who did not receive this drug combination. Finally, a global strategy for the management of the COVID-19 outbreak may help to limit both the number of cases and fatalities and guide countries where this pandemic has not yet peaked.


[case fatality rate for people over 60 years old were 0.9% w/o HCQ, 0.5% w HCQ]



Posted by: lord garth || 08/10/2020 00:00 || Comments || Link || E-Mail|| [336061 views] Top|| File under:
-Land of the Free
Native American tribes set up checkpoints to block thousands of bikers attending huge motorcycle festival in South Dakota from passing through reservation land
[Daily Mail, Where America Gets Its News]
Native American tribes have set up checkpoints to block thousands of bikers attending the 10-day Sturgis Motorcycle Rally in South Dakota from entering tribal lands


The Cheyenne River Sioux announced Saturday the checkpoints would be set up as a part of the tribe's larger COVID-19 prevention policy to prevent a potential outbreak


Only commercial and emergency vehicles will be let through the checkpoints onto reservation land


Officials say a number of bikers have already tried to enter the land but were turned away


Those checkpoints were set up during pandemic to prevent people from entering tribal land to block virus


The 80-tradition motorcycle rally anticipates 250,000 attendees and revelers have been seen maskless and ignoring social distancing so far


In South Dakota there are 9,477 COVID-19 cases, 146 deaths, and 48 hospitalizations
Posted by: Skidmark || 08/10/2020 00:00 || Comments || Link || E-Mail|| [336061 views] Top|| File under:
New York background checks for gun purchases spiked 121% in June: Report
[FoxNews] FBI background checks for gun purchases in New York in June more than doubled from a year ago, according to a new report.

Data shows the FBI processed 52,252 background checks for people seeking to buy firearms in the state in June -- a 121% increase from June 2019, the New York Post reported Saturday.

"When the original COVID scare started in the beginning of March and people thought they might get laid off, at that point we saw a huge surge," Cliff Pfleger, the owner of a Long Island gun shop, told the paper. "We sold out of almost everything we had in the store."

He added, "We had lines continuously, even though we didn't have things to sell. The people who are coming to the store — a lot of them were first-time firearm purchasers, and they obviously did not apply or have a handgun license."

The Post reported that at the same time gun purchases soared, so did shootings in New York City.

The Big Apple saw 205 shootings in June, the bloodiest June in 24 years.

Researchers at the University of California, Davis estimated that an extra 2.1 million guns sold nationwide between March and May this year are linked to 776 gun-related injuries that would not have occurred without the sales spike.

A Brookings Institute study suggests there are 3 million extra guns as a result of the pandemic and protests following the death of George Floyd in police custody, according to the Post.

The think tank found that after Floyd's death on May 25 in Minneapolis, daily gun sales surged to 150,000 by June 2 — and remained steady throughout the month, the paper reported.
Posted by: Skidmark || 08/10/2020 00:00 || Comments || Link || E-Mail|| [336061 views] Top|| File under:
Bangladesh
OC Pradeep's 'torture cell' at Teknaf police station
[Dhaka Tribune] It was December 3, 2019. Abdul Jalil, a CNG auto rickshaw driver, was picked up by some men in white clothes from Cox's Bazar's Adalat Para. On the same day, Saddam Hussein, 20, son of the late Sultan Ahmed of Maulvi Bazar village in Hnila Union, also went missing.

Jalil's whole family went crazy looking for him. News of his going missing was published in local newspapers but proved to be futile, reports Bangla Tribune. Chhenuara Begum, Jalil's wife, inquired at the offices of various law enforcement agencies but there was no sign of her missing husband anywhere.

Two months later, in February this year, a local man who was suddenly released from the

cop shoppe

confirmed Chhenuara that her husband was with the OC's team, or to be specific, OC Pradeep Kumar Das's team.
Continued on Page 49
Posted by: Fred || 08/10/2020 00:00 || Comments || Link || E-Mail|| [336063 views] Top|| File under:
Caucasus/Russia/Central Asia
Belarus leader set for overwhelming election win after historic challenge
[Al Ahram] Belarusian President Alexander Lukashenko was set for an overwhelming victory in a presidential election on Sunday, an official exit poll said, after a political newcomer mounted a historic challenge to the strongman leader.

The exit poll for state television


... and if you can't believe state television who can you believe?


gave Lukashenko 79.7 percent of the vote, with main challenger Svetlana Tikhanovskaya coming second with 6.8 percent.

The opposition had said it expected the results to be rigged and some were already calling for protests on Sunday night.

The atmosphere in the capital Minsk was tense, with police and special forces on the streets and a Soviet-era protest song blasting from car radios and flats.

Huge queues had formed outside polling stations in the capital Minsk and other cities before voting ended at 8:00 pm local time (1700 GMT), after Tikhanovskaya urged her supporters to vote late to give authorities less chance to falsify the election.


Posted by: Fred || 08/10/2020 00:00 || Comments || Link || E-Mail|| [336062 views] Top|| File under:
Protests in Minsk in Fotos
FTFA:
[ColonelCassad] OMON and other security forces are still working quite confidently.

The protests themselves do not yet reach even the Saturday riots in Beirut, when the seizure of government buildings was carried out.

But it seems that the main "rally strike" will take place today, but a little later.


Comments appear to remain split between the government and the protesters.
Posted by: badanov || 08/10/2020 00:00 || Comments || Link || E-Mail|| [336062 views] Top|| File under:
India-Pakistan
India to ban imports of 101 items of military equipment
NEW DELHI (AP) — India said Sunday that it will ban the imports of 101 items of military equipment in an effort to boost local production and improve self-reliance in weapons manufacturing.

Defense Minister Rajnath Singh said the government is planning to progressively implement the embargo on select military imports between this year and 2024.

The military equipment includes some high technology weapon systems and range from assault rifles and artillery to transport aircraft and light combat helicopters, the Defense Ministry said in a statement.

"Our aim is to apprise the Indian defence industry about the anticipated requirements of the Armed Forces so that they are better prepared to realise the goal of indigenisation," Singh wrote on Twitter. "This is a big step towards self-reliance in defence."
Posted by: Besoeker || 08/10/2020 02:05 || Comments || Link || E-Mail|| [336061 views] Top|| File under:
Iraq
Iraq moves 'high-risk materials' from Baghdad airport in Beirut blast fallout
[Rudaw] Iraq's defence ministry has removed potentially

kaboom

s from a Baghdad International Airport warehouse, a military spokesperson announced on Sunday, following last week's deadly blast in Beirut.

Movement of the unspecified cargo comes with the formation of a committee by Iraq's premier and commander-in-chief Mustafa al-Kadhimi to investigate and track "high-risk materials" held in the country, said Kadhimi's spokesperson Yehia Rasool.

"The Military Engineering Directorate of Iraqi defence ministry...safely transported highly dangerous materials from the air cargo section at Baghdad Airport...to its destination, the warehouses of the Military Engineering Directorate," Rasool tweeted.

Transport of the materials was done "under the guidance of Prime Minister Mustafa al-Kadhimi to form an urgent committee to detect high-risk materials (chemical, dual-use materials, and ammonia nitrate) at all border crossings (land, sea, and air)," he said in a subsequent tweet.

A devastating twin explosion rocked the Lebanese capital on Tuesday, killing at least 158 and wounding 6,000, according to health ministry figures. The number of fatalities is expected to rise as bodies continue to be recovered from the rubble.

President Michel Aoun

...president of Leb, a wholly-owned subsidiary of Hizbullah...
attributed the blast to 2,750 tonnes of highly explosive ammonium nitrate that had been left stored at the city's port since 2013, prompting a wave of mass protests and the public's storming of several ministry buildings.

Iraq too has witnessed explosions at sites holding

kaboom

s in populated areas, with a blast at a weapons depot at al-Saqr military base in Baghdad's Dora neighborhood killing one civilian and injuring 29 more last year.

Fearing the same fate as Beirut, Iraqis have been taking to the streets and to social media this past week to demand removal of

kaboom

s from city neighbourhoods.

On Friday, Iraq's transport ministry granted port authorities in the southern city of Basra 72 hours to inspect all of Basra province's ports, and remove all chemical, radioactive or combustible materials stored in their warehouses.
Posted by: trailing wife || 08/10/2020 00:00 || Comments || Link || E-Mail|| [336061 views] Top|| File under: Govt of Iraq
Researchers created a test to determine which masks are the least effective
h/t Hot Air


[CNN] -
...a group of researchers at Duke University created a simple technique to analyze the effectiveness of various types of masks which have become a critical component in stopping the spread of the virus.

...In the study published Friday, researchers with Duke's physics department demonstrated the use of a simple method that uses a laser beam and cell phone to evaluate the efficiency of masks by studying the transmission of respiratory droplets during regular speech.

..."We use a black box, a laser, and a camera," Martin Fischer, one of the authors of the study, told CNN. "The laser beam is expanded vertically to form a thin sheet of light, which we shine through slits on the left and right of the box."

In the front of the box is a hole where a speaker can talk into it. A cell phone camera is placed on the back of the box to record light that is scattered in all directions by the respiratory droplets that cut through the laser beam when they talk.

...Researchers tested 14 commonly available masks including a professionally fitted N95 mask, usually reserved for health care workers. First the test was performed with a speaker talking without wearing a mask. Then they did it again while a speaker was wearing a mask. Each mask was tested 10 times.

The most effective mask was the fitted N95. Three-layer surgical masks and cotton masks, which many people have been making at home, also performed well.

Neck fleeces, also called gaiter masks and often used by runners, were the least effective. In fact, wearing a fleece mask resulted in a higher number of respiratory droplets because the material seemed to break down larger droplets into smaller particles that are more easily carried away with air.
Folded bandanas and knitted masks also performed poorly and did not offer much protection.

"We were extremely surprised to find that the number of particles measured with the fleece actually exceeded the number of particles measured without wearing any mask," Fischer said. "We want to emphasize that we really encourage people to wear masks, but we want them to wear masks that actually work."
Posted by: g(r)omgoru || 08/10/2020 02:05 || Comments || Link || E-Mail|| [336061 views] Top|| File under:
Syria-Lebanon-Iran
Beirut Port Blast Crater 43 Meters Deep Says Security Official
[AnNahar] The huge chemical explosion that hit Beirut's port, devastating large parts of the Lebanese capital and claiming over 150 lives, left a 43-meter (141 foot) deep crater, a security official said Sunday.


and now the 3,943rd most holy site in Islam


The blast Tuesday, which was felt across the county and as far as the island of Cyprus, was recorded by the sensors of the American Institute of Geophysics (USGS) as having the power of a magnitude 3.3 earthquake.

It was triggered by a fire in a port warehouse, where a huge shipment of hazardous ammonium nitrate, a chemical that can be used as a fertilizer or as an explosive, had languished for years, according to authorities.

The huge blast also

maimed

at least 6,000 people and displaced more than 300,000 from their destroyed or damaged homes.

The revelation that the chemicals had languished for years like a ticking time-bomb in the heart of the capital has served as shocking proof to many Lebanese of the rot at the core of the state apparatus.

Demonstrators on Sunday called for renewed anti-government rallies after a night of angry protests saw them storm several ministries before they were expelled by the army.

It was a new tactic for a protest movement that emerged last October to demand the removal of a political class long accused of being inept and corrupt.

"The explosion in the port left a crater 43 meters deep," the Lebanese security official told AFP, citing assessments by French experts working in the disaster area.

The crater is much larger than the one left by the enormous blast in 2005 that killed former prime minister Rafik Hariri, which measured 10 meters across and two metres deep, according to an international tribunal investigating his murder.

French rescue and police teams are among a much larger group of international emergency response specialists that has flooded into Leb

...an Iranian colony situated on the eastern Mediterranean, conveniently adjacent to Israel. Formerly inhabited by hardy Phoenecian traders, its official language is now Arabic, with the usual unpleasant side effects. The Leb civil war, between 1975 and 1990, lasted a little over 145 years and produced 120,000 fatalities. The average length of a ceasefire was measured in seconds. The Lebs maintain a precarious sectarian balance among Shiites, Sunnis, and about a dozeen flavors of Christians. It is the home of Hezbollah, which periodically starts a war with the Zionist Entity, gets Beirut pounded to rubble, and then declares victory and has a parade. The Lebs have the curious habit of periodically murdering their heads of state or prime ministers...
to ease pressure on local authorities unable to cope with the disaster relief on their own.

Qatar
...an emirate on the east coast of the Arabian Peninsula. It sits on some really productive gas and oil deposits, which produces the highest per capita income in the world. They piss it all away on religion, financing the Moslem Brotherhood and several al-Qaeda affiliates. Home of nutbag holy manYusuf al-Qaradawi...
i, Russian and German rescuers are also working at the port blast site.

Posted by: trailing wife || 08/10/2020 00:00 || Comments || Link || E-Mail|| [336061 views] Top|| File under:
Massive fire breaks out at Iranian island in Persian Gulf
[ALMASDARNEWS] A huge fire broke out on Sunday morning at the Pardis commercial complex on the Iranian island of Kishin the Persian Gulf. According to RT, the president of the Kish Merchants Club said that the cause of the fire was a short circuit in the air conditioner at the clothing store.
Posted by: Fred || 08/10/2020 00:00 || Comments || Link || E-Mail|| [336061 views] Top|| File under:
Who's in the News
37
[untagged]
9
Antifa/BLM
4
Sublime Porte
3
Hezbollah
3
Islamic State
3
Muslim Brotherhood
2
Taliban
2
Govt of Iraq
2
Govt of Pakistan
2
Arab Spring
1
Hamas
1
Moslem Colonists
1
Fulani Herdsmen (Boko Haram)
1
Govt of Iran
1
Houthis
1
Tin Hat Dictators, Presidents for Life, & Kleptocrats
Bookmark
E-Mail Me
The Classics
The O Club
Rantburg Store
The Bloids
The Never-ending Story
Thugburg
Gulf War I
The Way We Were
Bio
Merry-Go-Blog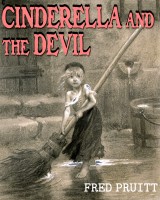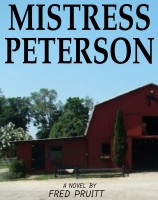 On Sale now!


A multi-volume chronology and reference guide set detailing three years of the Mexican Drug War between 2010 and 2012.

Rantburg.com and borderlandbeat.com correspondent and author Chris Covert presents his first non-fiction work detailing the drug and gang related violence in Mexico.

Chris gives us Mexican press dispatches of drug and gang war violence over three years, presented in a multi volume set intended to chronicle the death, violence and mayhem which has dominated Mexico for six years.
Click here for more information


Meet the Mods
In no particular order...


Steve White
Seafarious
tu3031
badanov
sherry
ryuge
GolfBravoUSMC
Bright Pebbles
trailing wife
Gloria
Fred
Besoeker
Glenmore
Frank G
3dc
Skidmark



Better than the average link...



Rantburg was assembled from recycled algorithms in the United States of America. No trees were destroyed in the production of this weblog. We did hurt some, though. Sorry.
3.236.209.138

Help keep the Burg running! Paypal: