Zim Author Karsten Noko Sez Medical colonialism in Africa is not new
[Aljazeera] Remarks about testing coronavirus drugs on Africans part of pattern where some bodies are dehumanised, others protected.


Your Erectile Disfunction will only worsen with age. Only I can read them as they are tossed, you would not understand. The bones, they do not lie.


Last Wednesday, a French doctor caused controversy when he proposed that vaccines for the COVID-19 pandemic be tried on Africans because they lack masks and other personal protective equipment.

By Friday, after widespread accusations of racism, he was forced to apologise for what he then called his "clumsily expressed" remarks.

But the type of thinking exposed by his words is nothing new. Neither is it exceptional to this doctor. It is part of a trend that for generations has seen the dehumanising of some people because of the superiority complex of others.

In early March 2020, as coronavirus cases began an exponential growth curve, some people asked why African countries were not recording higher numbers of COVID-19 cases.

The tone of these queries had the impact of questioning if Africans were somehow genetically immune to the new virus. But why would this question even be raised if we know the biological set-up of all humans is similar?

The dehumanisation of people from the Global South was one of the driving forces behind the slave trade and colonialism. It is inconceivable that anyone could fathom the thought of trading in human beings unless they regarded that person as inferior.

Joseph Conrad, in his book Heart of Darkness writing in 1899, grappled with the question of whether the people he had met in Africa were really human. He opines: "No they were not inhuman. Well, you know, that was the worst of it - this suspicion of their not being inhuman."
Posted by: Besoeker || 04/09/2020 08:01 || Comments || Link || E-Mail|| [217 views] Top|| File under:
Coronaplague Roundup

New York's Coronavirus Death Toll is Almost Certainly Far Higher Than Reported
[PJMedia] Before the pandemic struck New York City, 20-25 people a day were dying at home according to the city medical examiner's office. Now, that number is more than 200, raising questions about how many of those who die in their own beds actually died of coronavirus.

As of Monday afternoon, the official death toll in New York was 2,378. But that only includes people who tested positive for the virus. It doesn't include those who aren't tested and die of COVID-19 symptoms. And the city's medical examiner doesn't test dead bodies for the virus.


Cuomo: Use of antimalarial drug in New York hospitals 'anecdotally' positive

[THEHILL] New York Gov. Andrew Cuomo (D) said Monday that early responses to the antimalarial drug hydroxychloroquine "anecdotally" suggest its use in the coronavirus fight has been "effective," but that official data was still forthcoming.

Asked about the progress of the trials at his daily press briefing, Cuomo noted that state officials have allowed use of the drug in combination with the antibiotic Zithromax in hospitals "at their discretion." He said the federal government would increase supplies to New York pharmacies, but that New York has imposed a 14-day limit to protect the supplies for people who rely on it to treat other medical conditions.

"The tests in the hospital, they're too short a period of time to get a scientific report," Cuomo said. "Hospital administrators, doctors want to have a significant data set before they give a formal opinion. Anecdotally, you'll get suggestions that it has been effective. But we don't have any official data yet from a hospital or a quote-unquote study, which will take weeks if not months."






Dutch coronavirus cases rise by 969 to 20,549, 147 new deaths
[THEBAGHDADPOST] The number of confirmed coronavirus cases in the Netherlands rose by 969 to 20,549 as of Wednesday, health authorities said, with 147 new deaths. The country's total death toll from the disease is now 2,248, the Netherlands' National Institute for Health (RIVM) said in a daily update.
Posted by: trailing wife || 04/09/2020 00:00 || Comments || Link || E-Mail|| [180 views] Top|| File under:
Afghanistan
Andarabi: All Kabul Roads Will be Blocked Because of Coronavirus
[ToloNews] The Afghan acting minister of interior warned on Tuesday that Kabul city will be locked down completely starting from tomorrow morning (Wednesday) to prevent the outbreak of COVID-19.

Massoud Andarabi, the acting minister, said that he has tasked 1,600 police and 400 vehicles to prevent movement in Kabul.

"The virus is fatal and dangerous... we will block all roads of Kabul city," said Andarabi.

Based on the Ministry of Interior's warning, health workers, bakers, media workers, telecommunication workers and food sellers will be allowed to move in the city.

Despite this, most of the stores and offices in Kabul city have been locked down, and some workers say that they have had nothing to eat in the past 11 days, as movement was restricted by the government.
Posted by: trailing wife || 04/09/2020 00:00 || Comments || Link || E-Mail|| [65 views] Top|| File under:
Economy
Economic Fallout
[Fox Business] That brings the number of applications for the last three weeks to more than 16 million, a stunning sign of the colossal economic damage inflicted by the outbreak, compared to a total of 11.5 million filed from the beginning of the year through March 14. With a labor force that totals about 162 million people, that means an estimated one in 10 workers have lost their jobs.

During a call with House Democrats this week, former Federal Reserve Chairwoman Janet Yellen, one of the nation's top economists, said the unemployment rate is now at least 13 percent. Yellen she expects a 30 percent contraction of GDP this year, but has seen models as high as 50 percent.
Posted by: Bobby || 04/09/2020 12:37 || Comments || Link || E-Mail|| [150 views] Top|| File under:
India-Pakistan
India-US Ties : HCQ Export to America (And Brazil)
[India.com] India-US Ties Stronger Than Ever, Tweets PM Modi, Says India Shall do Everything Possible to Fight COVID-19

New Delhi: Testing times like the one the entire world is experiencing now bring friends closer, Prime Minister Narendra Modi on Thursday tweeted this asserting that the ties between the United States and India are stronger than ever. "India shall do everything possible to help humanity's fight against COVID-19. We shall win this together," the PM added.

Thanking India for allowing the export of the anti-malaria drug Hydroxychloroquine to the United States, US President Donald Trump on Wednesday lauded Prime Minister Narendra Modi's leadership "in helping not just India, but humanity, in this fight!"

India's role will not be forgotten, the US President commended, as he wrote, "Extraordinary times require even closer cooperation between friends. Thank you, India and the Indian people for the decision on HCQ. Will not be forgotten!"

Hydroxychloroquine has been identified by the US Food and Drug Administration as a possible line of treatment for the COVID-19 and it is being tested on more than 1,500 coronavirus patients in New York. Anticipating that it will work, given initial positive results, Trump has bought more than 29 million doses of Hydroxychloroquine for the potential treatment of the COVID-19 patients.
Posted by: Dron66046 || 04/09/2020 04:16 || Comments || Link || E-Mail|| [161 views] Top|| File under:
'If India can make 10,000 ventilators for us, Pakistan will remember this gesture forever.'
[rediff.com] Shoaib Akhtar proposes Indo-Pak series to raise funds.

Former Pakistan fast bowler Shoaib Akhtar proposed a made-for-television three-match ODI series against arch-rivals India to raise funds for the fight against the coronavirus pandemic in both the countries.

The two nations have not played a full-series since 2007 due to the terrorist attacks on India by Pakistan-based outfits and the resultant diplomatic tension. They only play each other in ICC events and Asia Cup.
Well...there was that
"In this time of crisis, I want to propose a three match series in which for the first time, the people of neither country would be upset at the outcome of the games," Akhtar said from Islamabad on Wednesday.

"If Virat (Kohli) scores a hundred, we will be happy, if Babar Azam scores a hundred, you will be happy. Both teams will be winners irrespective of whatever happens on the field," he said.

Akhtar said the matches could be a closed-door affair considering the current coronavirus outbreak in both countries.

"It can be a TV only affair. Since everyone will be watching at home, you are bound to get massive viewership for the games. For the first time, both countries will play for each other. And whatever funds are generated through this can be donated equally to the government of India and Pakistan to fight this pandemic," added the 44-year-old.

With both countries in a lockdown amid the fast-spreading pandemic, the games can only be organised when things improve. However, Akhtar feels the sooner they are held, the better it would be but could not tell how the logistics of such an initiative would be worked out.

"Everyone is sitting at home at the moment, so there will be a massive following for the games. May be not now, when things start improving, the games could be organised at a neutral location like Dubai. Chartered flights could be arranged and the matches could he held.

"It could even lead to resumption of bilateral cricketing ties and relations of both countries improve diplomatically. You never know," said the 'Rawalpindi Express'.

"The whole world will tune into it, so much money can be raised to deal with this crisis. In difficult times, the character of the nation comes forward."

In these extraordinary times, Akhtar believes both countries should help each other.

"If India can make 10,000 ventilators for us, Pakistan will remember this gesture forever. But we can only propose the matches. The rest is up to the authorities (to decide)."

India cricketers Yuvraj Singh and Harbhajan Singh were recently trolled for asking their social media followers to donate to Shahid Afridi's charity foundation which is doing its bit in Pakistan's fight against the deadly virus.

"It was inhuman to criticise them. It is not about countries or religion at the moment, it is about humanity," he opined.

Akhtar has spent a lot of time in India as a commentator. He fondly recalled his days in Mumbai during the World T20 in 2016, the last time he came to India for work.

"I am forever grateful about the love I have received from the people of India. For the first time I am revealing this, whatever I used to earn from India, I made a significant amount there, thirty percent of it, I used to distribute among the low income staff who used to work with me in the TV," he remembered.

Akhtar used to visit Mumbai's slum areas with his face covered to hand out financial help to elder women there.

"From drivers, runners to my security guys. I took care of a lot of people. I was like if am earning from this country, I have to help my colleagues also.

"I also remember visiting slums of Dharavi and Sion in the wee hours to meet people I worked with," added Akhtar.
Posted by: John Frum || 04/09/2020 00:00 || Comments || Link || E-Mail|| [273 views] Top|| File under: Tablighi Jamaat
International-UN-NGOs
Sky News: World Health Organisation's 'China centric' leader launches bizarre attack on Taiwan
When in doubt, play the race card. He's China's Bitch


[SkyNews] The leader of the World Health Organisation has gone on a bizarre rant attacking Taiwan while claiming to be the victim of racist comments and death threats.

WHO general manager Tedros Adhanom was responding to calls he should resign for failing to condemn China's role in covering up the coronavirus crisis which has since killed more than 87,000 people.

"This (racial) attack came from Taiwan," he said.

"We need to be honest. I will be straight today. From Taiwan.

"And Taiwan, the Foreign Ministry also, they know the campaign. They didn't disassociate themselves. They even started criticizing me in the middle of all that insult and slur, but I didn't care."

Sky News Australia revealed yesterday Mr Adhanon was blocking the release of the names of doctors who voted against declaring a global health emergency in late January, resulting in tens of thousands of deaths.

Two days prior to that decision Mr Adhanom was photographed happily smiling with Chinese dictator Xi Jinping.
China was at that stage lobbying the world, Including Australia, not to implement economically devastating travel bans.

US President Donald Trump has also threatened to withdraw funding from the WHO and formally investigate the body he described as being "China centric".

Mr Adhanom and the WHO drew global criticism two weeks ago when one of its senior doctors awkwardly dodged questions about Taiwan, an independent country China regards as a rebel region which must be reunited with the mainland.

The exchange has been condemned as evidence the WHO is heavily influenced by China.

Mr Adhanom did not respond directly to criticisms he mishandled the crisis and instead when on a tirade about racism.

"I can tell you personal attacks that have been going on for more than two, three months. Abuses, or racist comments, giving me names, black or Negro," he said in Geneva.

"I'm proud of being black, proud of being Negro.

"I don't care, to be honest ... even death threats. I don't give a damn."
Posted by: Frank G || 04/09/2020 04:40 || Comments || Link || E-Mail|| [153 views] Top|| File under:
Science & Technology
Israeli [experimental] COVID-19 treatment shows 100% survival rate - preliminary data
[Jpost] Not only have all the patients survived, according to Pluristem, but four of them showed improvement in respiratory parameters.

Six critically ill coronavirus patients in Israel who are considered high-risk for mortality have been treated with Pluristem's placenta-based cell-therapy product and survived, according to preliminary data provided by the Haifa-based company.

Pluristem's PLX cells are "allogeneic mesenchymal-like cells that have immunomodulatory properties," meaning they induce the immune system's natural regulatory T cells and M2 macrophages, the company explained in a previous release. The result could be the reversal of dangerous overactivation of the immune system. This would likely reduce the fatal symptoms of pneumonia and pneumonitis (general inflammation of lung tissue).

Previous preclinical findings regarding PLX cells revealed significant therapeutic effects in animal studies of pulmonary hypertension, lung fibrosis, acute kidney injury and gastrointestinal injury.

Pluristem plans to apply for initiation of a multinational clinical trial for the treatment of complications associated with coronavirus, the release said, noting that it will no longer report on its compassionate use trials but rather on the status and progress of its contemplated clinical trial.
Posted by: g(r)omgoru || 04/09/2020 15:43 || Comments || Link || E-Mail|| [344 views] Top|| File under:
Online education platforms could scale high-quality STEM education for universities
h/t Instapundit


[phys.org news] - A team of researchers from the University of California at Berkeley, HSE University Moscow in Russia, Stanford University, and Cornell University used a multi-site, randomized controlled study at three Russian universities to compare performance and satisfaction for students in two engineering courses. The students were randomly divided into the three cohorts and received identical lessons and assignments via one of three delivery modalities: 1) in-person lectures and discussion sections 2) a blend of online and in-person instruction, and 3) fully online instruction. The online and blended instruction utilized OpenEdu, a platform developed by a non-profit organization in Russia to make online university courses available to the public.

At the conclusion of the courses, researchers measured final exam scores, performance on course assignments, and student satisfaction. Students in all three modalities had similar scores on final exams. Students in fully online modality scored higher on course assignments but reported slightly lower satisfaction than students in the in-person modality. Furthermore, the online and blended modes of instruction cost significantly less per-student than traditional, in- person instruction. Blended instruction lowered the cost of per-student instruction by 15-19% depending on the course; online instruction lowered the cost of per-student instruction by 79- 81% depending on the course.
Posted by: g(r)omgoru || 04/09/2020 15:05 || Comments || Link || E-Mail|| [115 views] Top|| File under:
Google! Concerned Over Privacy
To Bee or not to Bee?


[DigitalTrends] Google has banned its employees from downloading and using Zoom on their work computers over the videoconferencing service's recent security and privacy woes.
Posted by: Mercutio || 04/09/2020 01:37 || Comments || Link || E-Mail|| [186 views] Top|| File under: Tin Hat Dictators, Presidents for Life, & Kleptocrats
Who's in the News
47
[untagged]
7
Houthis
5
Govt of Iran
4
Taliban
3
Govt of Iran Proxies
2
Hezbollah
2
Govt of Iraq
2
Tablighi Jamaat
1
Govt of Sudan
1
Moslem Colonists
1
Sublime Porte
1
Tin Hat Dictators, Presidents for Life, & Kleptocrats
1
Arab Spring
1
Govt of Syria
Bookmark
E-Mail Me
The Classics
The O Club
Rantburg Store
The Bloids
The Never-ending Story
Thugburg
Gulf War I
The Way We Were
Bio
Merry-Go-Blog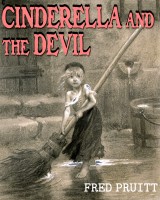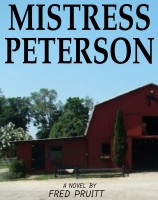 On Sale now!


A multi-volume chronology and reference guide set detailing three years of the Mexican Drug War between 2010 and 2012.

Rantburg.com and borderlandbeat.com correspondent and author Chris Covert presents his first non-fiction work detailing the drug and gang related violence in Mexico.

Chris gives us Mexican press dispatches of drug and gang war violence over three years, presented in a multi volume set intended to chronicle the death, violence and mayhem which has dominated Mexico for six years.
Click here for more information


Meet the Mods
In no particular order...


Steve White
Seafarious
Pappy
lotp
Scooter McGruder
john frum
tu3031
badanov
sherry
ryuge
GolfBravoUSMC
Bright Pebbles
trailing wife
Gloria
Fred
Besoeker
Glenmore
Frank G
3dc
Skidmark
Alaska Paul



Better than the average link...



Rantburg was assembled from recycled algorithms in the United States of America. No trees were destroyed in the production of this weblog. We did hurt some, though. Sorry.
18.213.192.104