-Lurid Crime Tales-
Perham man accused of fatally shooting, stabbing roommate
[KSTP] A Perham, MN man is accused of killing his roommate by stabbing him in the eyes and shooting him repeatedly after a disagreement over a firearm.

Court documents show Derek Sweere has been charged with one count of murder in the second degree and one count of possessing ammunition or any firearm - conviction or adjudicated delinquent for crime of violence.

According to the criminal complaint, on Monday at 10:05 p.m. the Perham Police Department responded to a call for assistance on the 600 block of 1st Avenue in Perham, Minnesota.

An officer arrived at the residence and spoke to 40-year-old Sweere, who had a significant amount of blood on him. The officer asked what happened. Sweere accused his roommate, later identified as deceased Brandon Snyder, for biting his arm, so he said he killed Snyder but claimed self-defense in doing so.

Sweere then said he stabbed Snyder and shot him 15 times, according to the complaint.

After the officer placed Sweere in the squad car, he located Snyder on the floor in a doorway with a large amount of blood. EMT personnel arrived and pronounced Snyder dead.

Sweere was transported to the Perham Police Department where he stated after the Miranda that he had had a few beers and some brandy that night, but claims he was not intoxicated. He denied using any drugs, including prescriptions. He admitted that he had been prescribed medications but had decided to go off them about three months prior.

The complaint stated that Sweere was asked again what happened to him. He explained he caught Snyder holding his .22 caliber Model 60 Marlin firearm in a room that was off-limits to other people. When confronting Snyder, he refused to give the firearm back, which caused them to started fighting.

Sweere stated he punched Snyder first because he took the firearm.

He told Snyder, "You're my friend, you're my friend, I'm going to kill you," according to the complaint.

Sweere had his legs wrapped around Snyder, so he could not get off of him. Then, Sweere grabbed a folding knife and stabbed Snyder in the left eye "about two inches" and then also his right eye, the complaint states.

Snyder then quit fighting. Sweere went to get his rifle that was loaded and shot Snyder 15 times, stating Snyder was already dead when he shot him.

Sweere then retrieved a 270-caliber rifle from the corner of his bedroom and shot Snyder one time.

The Minnesota Bureau of Criminal Apprehension assisted in the investigation and asked Snyder's mother, Michelle Snyder, about the incident.

She stated that she received text messages from her son that he feared Sweere and wanted to leave the residence. Snyder had contacted her to come get him right before the incident.
Posted by: Fred || 04/03/2020 00:00 || Comments || Link || E-Mail|| [86 views] Top|| File under:
-Signs, Portents, and the Weather-
3M Says It Needed Chinese Approval To Sell Medical Masks In The US
[Alpha News MN] 3M says it asked China for permission to sell more N95 masks in America after President Donald Trump scolded the company for exporting medical masks as American hospitals struggle to acquire them.

Now, it appears that the president has made good on this promise as he "formally invoked the Defense Production Act," according to a Friday press release from 3M. Trump's order has the effect of forcing 3M to prioritize America's needs amidst the COVID-19 epidemic.

3M says that to follow this order, it "secured approval from China to export to the U.S. 10 million N95 respirators manufactured by 3M in China," according to the release.

The Minnesota based company said it cannot simply sell the masks it makes in the US to American hospitals because those masks are destined for Latin America and Canada. 3M claims that the "significant humanitarian implications of ceasing respirator supplies to healthcare workers in Canada and Latin America" prevent them from allowing American hospitals to purchase these domestically produced masks.

Before this official action occurred, 3M failed to comply with other White House requests involving the availability of N95s, reports the Financial Times.

Posted by: mercutio || 04/03/2020 18:36 || Comments || Link || E-Mail|| [170 views] Top|| File under: Commies
HCQuine now being used all around the world per survey
PROPRIETARY AND CONFIDENTIALHere are just a few key highlights from Wave I:Summary of findingsTreatments & Efficacy:•3 most commonly prescribed treatments amongst COVID-19 treaters are 56% analgesics, 41% Azithromycin, and 33% Hydroxychloroquine.•Hydroxychloroquine usage amongst COVID-19 treatersis 72% in Spain, 49% in Italy, 41% in Brazil, 39% in Mexico, 28% in France, 23% in US, 17% in Germany, 16% in Canada, 13% in UK and 7% in Japan.•Hydroxychloroquine was overall chosen as the most effective therapy from a list of 15 options (37% of COVID-19 treaters).•75% in Spain, 53% Italy, 44% in China, 43% in Brazil, 29% in France, 23% in US and 13% in UK.•The two most common treatment regimens for Hydroxychloroquine were:•(38%) 400mg twice daily on day one; 400 mg daily for 5 days.•(26%) 400mg twice daily on day one; 200mg twice daily for 4 days.•Outside the US, Hydroxychloroquine was equally used for diagnosed patients with mild to severe symptoms whereas in the US it wasmost commonly used for high risk diagnosed patients.•Globally, 19% of physicians prescribed or have seen Hydroxychloroquine prophylactically used for high risk patients, and 8% for low risk patients.


The USA is actually behind the curve in using HCQ
Posted by: lord garth || 04/03/2020 07:44 || Comments || Link || E-Mail|| [149 views] Top|| File under:
Inmates Released to Protect Against COVID-19 Already Committing Murder
[Guns America] Inmates across the country who were released to protect prison populations from COVID-19 are already committing crimes in their local communities, including at least one former inmate who admitted to stabbing a man to death just four days after his release.

Jacob Burnett was released in Louisville, KY, two days into his two-year sentence for possession of a firearm by a convicted felon. Four days after being released, he admitted to stabbing and killing a 60-year-old man in a subdivision just east of the city, according to local media.

Another Louisville inmate, Kenneth Walker, was released to "home incarceration" even though he was accused of shooting local officer John Mattingly on March 13th. Corrections FOP Spokesperson Tracy Dotson told the media that his lodge has denounced Walker's release.

In New Jersey, Monmouth County Sheriff Shaun Golden told Fox News that a recently released inmate has already been arrested for shoplifting and theft, according to Tap Into Middletown.
Posted by: Besoeker || 04/03/2020 03:57 || Comments || Link || E-Mail|| [171 views] Top|| File under:
Spring Snowstorm in Northern Greece
with lots of pretty pictures at the link


[Greece.GreekReporter] Millions of Greeks from the northern parts of the country woke up on Thursday, April 2, only to see a completely white and wintry scene outside of their houses, amid the strict coronavirus lockdown.

Not only mountainous villages but also large towns and cities from West and Central Macedonia saw a thick blanket of snow covering their rooftops, cars and streets.

Of course, Northern Greece is used to low temperatures and snow, but even for their standards, such an intense snowfall in April is rare.
Posted by: lord garth || 04/03/2020 00:00 || Comments || Link || E-Mail|| [154 views] Top|| File under:
US Navy Relieves Skipper of the USS Theodore Roosevelt
[AJC] The commander of a U.S. aircraft carrier in the Pacific Ocean who pleaded with the Pentagon for more help with a coronavirus outbreak aboard his ship has been relieved of duty, according to several news reports, citing U.S. officials.

U.S. Navy Capt. Brett E. Crozier is being removed because of "a loss of trust and confidence," sources told NBC News.

On Monday Crozier wrote a four-page letter to his superiors in Washington about the dire situation unfolding aboard the USS Theodore Roosevelt, which is docked in Guam with more than 4,000 sailors, dozens of them infected with the virus. Crozier criticized Navy leadership, saying failed to provide the proper resources to combat an outbreak. "We are not at war," Crozier wrote. "Sailors do not need to die. If we do not act now, we are failing to properly take care of our most trusted asset ‐ our sailors." The letter was first reported by the San Francisco Chronicle on Tuesday. Some news outlets, including CNN, are reporting that Navy brass suspect Crozier may have leaked the letter to the press.

All crew members have since been tested for the virus and by Wednesday 93 were confirmed positive and another 1,000 sailors had been taken to quaratine on shore in Guam. NBC reports that 2,700 more are expected to unboard, but some will remain behind with the ship.

Thomas Modly, the acting secretary of The Navy was expected to make an official announcement later Thursday.
Posted by: Besoeker || 04/03/2020 00:00 || Comments || Link || E-Mail|| [443 views] Top|| File under:
Coronaplague Roundup: Texas city moves to fine people who don't cover their faces outside
[FoxNews] ... to protect against coronavirus

NCOV19.live Quick Facts
updated: 10:30 p.m. EDT Thursday
(NOTE: Not all countries update at the same time)

1,022,370
Total Confirmed Cases

53,427
Total Deceased

34,069
Total Serious

209,864
Total Recovered

Over 500,000 Confirmed Coronavirus Cases in Europe
[ENGLISH.ALMANAR.LB] More than 500,000 coronavirus (aka COVID19 or Chinese Plague)
...the twenty first century equivalent of bubonic plague, only instead of killing off a third of the population of Europe it kills 3.4 percent of those who notice they have it. It seems to be fond of the elderly, especially Iranian politicians and holy men...
infections have been diagnosed in Europe, over half the global total, according to a tally by AFP from official sources at 1000 GMT Thursday.

The continent has recorded 508,271 cases and 34,571 COVID-19 deaths, compared to global figures of 940,815 and 47,836 respectively. The worst-hit countries are

Italia

with 13,155 fatalities and Spain with 10,003 ‐ both have more than 100,000 confirmed infections.


Coronavirus Death Toll in Spain Passes 10003
[ENGLISH.ALMANAR.LB] The coronavirus (aka COVID19 or Chinese Plague)

...the twenty first century equivalent of bubonic plague, only instead of killing off a third of the population of Europe it kills 3.4 percent of those who notice they have it. It seems to be fond of the elderly, especially Iranian politicians and holy men...


corpse count

in Spain surged past 10,000 on Thursday after a record 950 deaths in 24 hours, with the number of confirmed cases passing the 110,000 mark, the government said.

Spain has the world's second-highest

corpse count

after

Italia

, with the virus so far claiming 10,003 lives although the rate of new infections and deaths continued its downward trend, the health ministry figures showed.

The number of new infections increased by 7.9 percent, compared with 8.2 percent on Wednesday and more than 25 percent at the start of last week.

The daily rise in deaths also slowed to 10.5 percent on Thursday, virtually unchanged from 10.6 percent on Wednesday and down from 27 percent a week ago.

"The data show the curve has stabilised" and the epidemic has entered a "slowdown" phase, Health Minister Salvador Illa said.

Lebanon: Ministry of Health Announces 15 New Infections, 494 in Total
[ENGLISH.ALMANAR.LB] The Ministry of Public Health announced that, to date (April 2, 2020), 494 cases have been confirmed by the Hariri University Hospital and accredited university hospital laboratories, in addition to private laboratories, marking an increase of 15 cases since yesterday. It is to note that 539 tests have been conducted over the past twenty-four hours. Four new coronavirus deaths have been recorded, bringing the toll to 16.

Team USA: 50 companies join Trump's war on coronavirus

France's coronavirus death toll jumps to nearly 5,400
[EN.ZAMANALWSL.NET] The number of cumulative known deaths from coronavirus (aka COVID19 or Chinese Plague)

...the twenty first century equivalent of bubonic plague, only instead of killing off a third of the population of Europe it kills 3.4 percent of those who notice they have it. It seems to be fond of the elderly, especially Iranian politicians and holy men...
in

La Belle France

surged to nearly 5,400 on Thursday as the country started including fatalities in nursing homes in its data.

Jerome Salomon, head of the public health authority, said the number of coronavirus-related deaths in hospitals rose 12% on Thursday to 4,503 from a day earlier.

He added that a provisional tally showed that a cumulative 884 people in total had died in nursing homes. This makes for a total of 5,387 lives lost to coronavirus in

La Belle France

.

Salomon said the number of known infections rose to 59,105 from 56,989 in

La Belle France

. The number of patients requiring life support rose to 6,399 from 6,017 on Wednesday.


Hamptons rental homes soar from $5,000 a month to $30,000 as NYC's richest flee the city
[MAIL] Small coastal towns that have taken in an influx of NYC's elite fleeing the coronavirus (aka COVID19 or Chinese Plague)

...the twenty first century equivalent of bubonic plague, only instead of killing off a third of the population of Europe it kills 3.4 percent of those who notice they have it. It seems to be fond of the elderly, especially Iranian politicians and holy men...
epidemic are now reeling from a spike in COVID-19 cases as the prices of Hamptons rental homes soar from $5,000 per month to over $30,000 for just two weeks.

The exodus of the Big Apple's residents has caused some town populations to burgeon and practically double and rentals to skyrocket - but locals in these 'refugee' towns are becoming hostile and demanding city dwellers stay away from their vulnerable towns for fear they may bring the deadly infection.

Suffolk County, home to the Hamptons, is seeing the biggest outbreak with 7,605 cases reported as of Wednesday, a 892 jump from the day prior with 897 people hospitalized and 69 deaths.

However,


Caliphornia hasn't yet slid into the ocean, no matter how hard it's tried...


the region only has 2,710 total hospital beds. As of Monday only 575 beds and 85 of 322 ICU beds were available.

The popular vacation suburb of Southampton has already seen its population swell from 60,000 to over 100,000 over the past few weeks and rentals that usually go for around $5,000 surge to $30,000 for two weeks.

Coronavirus spike on Navajo Nation raises alarms
[Aljazeera] A steep rise in coronavirus (aka COVID19 or Chinese Plague)

...the twenty first century equivalent of bubonic plague, only instead of killing off a third of the population of Europe it kills 3.4 percent of those who notice they have it. It seems to be fond of the elderly, especially Iranian politicians and holy men...
cases on the Navajo Nation in the western part of the United States has caused concern among regional leaders, who worry the tribal lands are ill-equipped to handle the pandemic and the federal government is taking too long to address needs.

The Navajo Nation Department of Health and Navajo Area Indian Health Service reported 174 COVID-19 cases in the Navajo Nation on Wednesday, along with seven COVID-19-related deaths. There were roughly 49 confirmed cases one week ago.

Lakewood police break up funeral with 60-70 people, issue 15 summonses for coronavirus lockdown violations
[NJ] Police in Ocean County on Wednesday night broke up a funeral in Lakewood and issued summonses to 15 people accusing them of violating the state's ban on public gatherings during the coronavirus (aka COVID19 or Chinese Plague)

...the twenty first century equivalent of bubonic plague, only instead of killing off a third of the population of Europe it kills 3.4 percent of those who notice they have it. It seems to be fond of the elderly, especially Iranian politicians and holy men...
pandemic, authorities said.

The funeral marked the fourth consecutive day police have been called to gatherings in Lakewood in violation of the emergency order set in place in March to slow the spread of the coronavirus. Previous incidents have included a bar mitzvah, an engagement party and a religious school for adults that continued to operate.

Officers responding to a report of a large crowd on Wednesday found 60-70 people gathered for a funeral on the corner of Eighth Street and Madison Avenue, according to Ocean County Prosecutor Bradley D. Billhimer and Police Chief Gregory Meyer. The area is near a Jewish temple and a cemetery.

"This gathering was in violation of (Gov. Phil Murphy's executive order), which bans gatherings of individuals, whether they be at weddings, parties, celebrations, or other social events including funerals," Billhimer and Meyer said in a statement.

"As officers tried to disperse the crowd, the crowd became unruly and argumentative," the statement said. Backup officers were called to help from the county sheriff's office and prosecutor's office, Billhimer and Meyer said.

One man who refused to give police his correct name and Social Security number was arrested. He was later identified as Samuel Manheim, 27, of Brooklyn, New York. Manheim was charged with hindering his own apprehension and violating the governor's executive order during a state of emergency.


First case of Covid-19 on Skid Row has been confirmed: Fears the virus will spread like wildfire through LA's 5,000-strong homeless community who live cramped together on sidewalks with little access to washing facilities

Retired doctors, medics abroad answer coronavirus calls around the world

US Army rolls into Seattle with field hospital built for combat
[AlAhram] Army Specialist Jordan Acosta thinks his family would have been more comfortable seeing him deploy to Iraq than this field hospital in the US city of Seattle, one of the hardest-hit by the coronavirus.

A practical nurse specialist with a four-month-old baby at home, Acosta is part of the team of hundreds of US soldiers setting up a field hospital in Seattle that will treat non-coronavirus patients, relieving pressure on civilian hospitals.

Instead of being pitched in a war zone, this field hospital is rising inside a cavernous events center adjacent to CenturyLink Field, the staduim where Seattle's football team normally plays and which once had been scheduled to host a "Dancing with the Stars" performance this week.

Coronavirus prompts Vermont to order Costco, Target to stop sale of 'nonessential' items

Trump announces he tested negative on new 15-minute coronavirus test
[IsraelTimes] US president says he took second, less invasive test out of curiosity, to see how fast it works; 'It said the president tested negative for COVID-19'

For some US Jewish communities, mass Purim parties linked to serious outbreak
[IsraelTimes] 'I would have canceled,' says rueful manager of band that performed for 300 people in Crown Heights, who said he looked for guidance from the CDC and rabbis, but found none.

Posted by: Skidmark || 04/03/2020 00:00 || Comments || Link || E-Mail|| [250 views] Top|| File under:
-Land of the Free
New Legislation Would Ensure 90 Day Firearm Suppressor Transfers
[Guns America] Get a suppressor in 90 days or fewer!!!

That is the thinking behind Congressman Greg Steube (R-FL-17) new bill, "H.R. 6126 ‐ the End the Normalized Delay of Suppressors (ENDS) Act."

Introduced last month, the ENDS Act would cap suppressor transfer times at 90 days, meaning as long as the prospective purchaser wasn't denied during the National Firearms Act (NFA) process, the Bureau of Alcohol, Tobacco, Firearms, and Explosives (ATF) would have to automatically approve the transfer after 90 days.

No more insane wait times! Currently, some purchasers can wait up to 18 months before getting their can.

"I have personally experienced the unnecessary delay of a suppressor application and as a member of Congress, I have met with many Floridians who have also experienced similar delays," said Congressman Steube in a press release. "A policy of delay, delay, delay is unacceptable and frankly violates the Second Amendment rights of law-abiding gun owners."

The bill makes perfect sense and falls in line with existing law. Under the Brady Act, for example, there is a "default to proceed" provision that allows a licensed firearms dealer to complete a gun transfer if the FBI doesn't complete the buyer's background check within three business days.
Posted by: Besoeker || 04/03/2020 04:07 || Comments || Link || E-Mail|| [148 views] Top|| File under:
Caribbean-Latin America
Cruise Ship 1 - Venezuelan Patrol Boat 0
[Popular Mechanics]
A Venezuelan Navy offshore patrol vessel Naiguata sent to intercept a lowly cruise ship accidentally owned itself. After ramming the cruise ship RCGS Resolute's steel-reinforced hull, the patrol boat sank with no injuries. The Resolute suffered only minor damage because it was reinforced to withstand iceberg-infested waters.
Ahh-SO! Not just regular steel-reinforced hull, but icebreaker-steel-reinforced hull.
A statement attributed to Venezuelan President Nicolás Maduro alleged that the cruise ship was actually to blame in an "act of aggression and piracy."


YJCMTSU.
Posted by: Bobby || 04/03/2020 00:00 || Comments || Link || E-Mail|| [356 views] Top|| File under:
China-Japan-Koreas
Coronavirus Expert Says Virus Could Have Leaked From Wuhan Lab
Food for thought


[Daily Caller]
* Richard H. Ebright, a molecular biologist who has been quoted as a coronavirus expert by The Washington Post and MSNBC, said Thursday that it's possible that COVID-19 leaked from a Wuhan lab.
* Shi Zhengli, China's leading virologist on bat-borne viruses, said in March that she lost sleep worrying that the virus could have leaked from her lab in Wuhan after she first learned of the virus in December.
* Shi now tells those who share the concerns she once had to "shut their stinking mouths."


"You wanna get me disappeared??"


A molecular biologist who has been quoted as a coronavirus expert by The Washington Post and MSNBC said Thursday in no uncertain terms that the novel coronavirus could have been unleashed due to a leak from the Wuhan Institute of Virology.

China's top virologist on bat-borne viruses, Shi Zhengli, has sworn on her life that the virus did not leak from her Wuhan lab, saying that its spread was "nature punishing the human race for keeping uncivilized living habits."

But Richard H. Ebright, a professor of chemical biology at Rutgers University, told the Daily Caller News Foundation on Thursday that there is a real possibility that the virus entered the human population due to a laboratory accident.

When asked specifically if he believes the virus could have leaked from Shi's lab in Wuhan, Ebright said: "Yes."

"A denial is not a refutation," Ebright said. "Especially not a denial based on 'nature punishing the human race for keeping uncivilized living habits.'"

And while Shi now tells those who question whether her lab could be connected to the release of the coronavirus to "shut their stinking mouths," she previously said she lost sleep worrying about the possibility that her lab in Wuhan could have been responsible for the virus's release.

Shi, known by her colleagues as the "bat woman" because of the 16 years she has spent hunting for viruses in bat caves, told Scientific American in March that she frantically searched for any evidence that her laboratory's records were mishandled upon learning of the virus's outbreak in Wuhan in late December.

"Could they have come from our lab?" Shi recalled thinking.

"I had never expected this kind of thing to happen in Wuhan, in central China," she noted, saying that her studies had shown that southern China posed the greatest risk of coronaviruses jumping from animals to humans.

Shi said she breathed a sigh of relief when results came back showing that the sequences of the coronavirus did not match the viruses she and her team had sampled from bat caves.


Uh huh....not that it wasn't altered...


"That really took a load off my mind," Shi said. "I had not slept a wink for days."

Shi and her colleagues at the Wuhan Institute of Virology reported in early 2017 that after five years of surveying they had discovered 11 new strains of SARS-related viruses in horseshoe bats from China's Yunnan Province. The virologist said at the time that the 11 strains contained all the genes to make a SARS coronavirus similar to that of the 2003 outbreak.

Shi contributed to a study published in February reporting that the novel coronavirus is 96.2% identical to a viral strain that was detected in horseshoe bats from the Yunnan Province.

Posted by: Frank G || 04/03/2020 07:17 || Comments || Link || E-Mail|| [232 views] Top|| File under: Commies
China's manufacturers apparently have reverted to their bad old habits.
[American Thinker] On April 2, American Thinker published a post in which I suggested that China's culture was responsible for coronavirus. This post riffed off the fact that, on Sunday, Tucker Carlson had highlighted a study from China holding that the bat responsible for COVID-19 was not one of the bats sold and eaten at Wuhan's infamous wet markets. Instead, the bat was of a type used at two nearby research laboratories.

Carlson said – and this seemed correct – that, to the extent the Chinese government had to have signed off on the study, we would be wrong to assume that China deliberately unleashed the virus on the world. (It could have, of course, but that's not the conclusion one should draw from the study.)

The April 2nd post I wrote said that the problem could well be that the Chinese just don't do things meticulously. Theirs is not a Japanese culture, one in which everything is done with reverence and obsessive attention to detail. Instead, the Chinese have a slapdash approach to just about everything.

Part of this is because the communist government's mercantilist business model is to dump cheap products on the foreign market, undermining local economies. Meanwhile, Chinese tariffs mean that other countries cannot make up their job losses by bringing unique merchandise to the Chinese market. It's this type of trade depredation that Trump has been fighting against since his first day as president.

Another part of this is because, for whatever reason, Chinese manufacturers don't mind producing garbage or even toxic products, so long as they can make a profit. This may be because they're going through the same "robber baron" phase that America had in the post-Civil War era. In many ways, Chinese manufacturing is following that old model of worker exploitation and "anything for a profit" production.
Posted by: g(r)omgoru || 04/03/2020 04:57 || Comments || Link || E-Mail|| [214 views] Top|| File under:
Cats and Dogs no longer on the menu in Shenzen, China
[BBC] Shenzhen has become the first Chinese city to ban the sale and consumption of dog and cat meat.

It comes after the coronavirus outbreak was linked to wildlife meat, prompting Chinese authorities to ban the trade and consumption of wild animals.

Shenzhen went a step further, extending the ban to dogs and cats. The new law will come into force on 1 May.

Thirty million dogs a year are killed across Asia for meat, says Humane Society International (HSI).

However, the practice of eating dog meat in China is not that common - the majority of Chinese people have never done so and say they don't want to.

"Dogs and cats as pets have established a much closer relationship with humans than all other animals, and banning the consumption of dogs and cats and other pets is a common practice in developed countries and in Hong Kong and Taiwan," the Shenzhen city government said, according to a Reuters report.

"This ban also responds to the demand and spirit of human civilization."
Posted by: Besoeker || 04/03/2020 00:00 || Comments || Link || E-Mail|| [133 views] Top|| File under:
China's Ports Brace for Second Hit as Virus Spread Wipes Out Exports
[gCaptain] China's ports and shipping firms are bracing for a second wave of supply chain disruptions that may be deeper and more prolonged than during the country's coronavirus lockdown as the global spread of the virus chokes off international demand.

With Beijing reporting only sporadic domestic transmission of the coronavirus since March, workers have been allowed to return to posts, factories are restarting and ports are rushing to clear a backlog of cargoes.

But with virus outbreaks now overwhelming healthcare systems and shutting logistics channels in other major economies, exporters and industry analysts warn that global demand for products made and shipped out of China looks set to plunge.


Let it plunge. Serves them right.


"We expect the near-term impact on trade growth in coming quarters likely to be the worst ever, as economies stall and external demand faces imminent collapse on large scale quarantine measures across major economies," said Rahul Kappor, vice president at IHS Markit.

China's container processing volumes fell 10.6% in the first two months of 2020 compared to the year before, while exports dropped 17.2%.

And while volumes rebounded in March as manufacturing and logistics operations rebooted, exporters fear that outbound shipments may be in for an even steeper slump in the months ahead.

"There is widespread concern among ports and shipping companies that the coronavirus overseas will hamper demand and in return take a toll on production in China," said secretary general at China Ports & Harbours Association Ding Li.

The export slump could drag on throughout 2020, said Julian Evans-Pritchard, senior China Economist at Capital Economics, estimating China's second-quarter exports could contract as much as 30% year-on-year.

EXPORT ORDERS TO PLUMMET
Some closely-tracked cargo metrics are already showing the impact of slowing demand in key centres.

Container vessel utilisation rates from Shanghai to north America and Europe were at 85% last week, down by 10 percentage points from a week earlier, data tracked by Shanghai Shipping Exchange showed.

Freight rates also dipped, with European routes down 3.1% weekly as of March 27 to $764 per twenty foot equivalent unit (TEU), and routes to the U.S. West Coast down 2.2% at $1,515 per TEU.

Ding added it may take time for cargo-handling data to show the full extent of the global demand contraction as many ports are still clearing backlogs.

Daily container handling volumes at China's biggest port in Shanghai last week hit 110,000 TEU, about 90% of pre-virus levels, and other ports are also trying to rush through shipments to overseas clients before more stringent movement restrictions kick in.

"It's even more nerve-wracking now than in February when we had orders but were not able to complete them. (Now) I don't have plans or orders at all for April," said a steel exporter.


About time Chicoms feel the pain of their pandemic export.


That demand outlook uncertainty is also weighing on material markets, with the price of manufacturing-grade hot-rolled coil steel – used in automobiles and appliances – falling to four-month lows this week.

Textile and clothing manufacturers are also feeling the effects of a drop in international demand.

"Many exporters were notified by clients of order cancellations for the next two months … leading to increasing pressure on upstream firms' supply chain," said a statement from the China National Textile and Apparel Council (CNTAC) last week.

A CNTAC survey showed that 37% of 242 companies reported export order cancellations last week, while the number of firms reporting export orders at less than 50% of pre-virus levels rose by 11.4 percentage points to 26.4%.

China's port association expects container handling volumes in China to fall 5% to 10% in the second quarter from a year ago, while imports of industrial materials such as coal and ores are also expected to slow alongside falling domestic production.

"Our solo goal for this year is to keep the operation alive … and only hope that exports order will resume after July," said a Shandong-based exporter of agriculture products.


There are a lot of countries hit by the virus hope the exports go away. And those hit countries will look to other sources.
Posted by: Alaska Paul || 04/03/2020 00:00 || Comments || Link || E-Mail|| [134 views] Top|| File under: Commies
Economy
But loyal to his own
[NY Post] Sheldon Adelson: I'm paying all my workers for 2 months, so should any business that can

Although the resort hotels of my company, Las Vegas Sands, are shuttered, I'm paying every one of our nearly 10,000 employees as though they were still working. We're even working to make up for lost tips. I hope to do that right up until the time that we can reopen our businesses.

It's not only the right thing to do — it's good business.

I've often said the story of my career would be a true rags-to-riches account, except for the fact that my parents couldn't even ­afford the rags. As the son of hard-working, low-income, immigrant parents, I grew up with the same anxiety people across the nation are feeling right now.

Where is the next meal coming from? How can I pay the rent and electricity bill? Families are desperate to know when they can go back to work.

I recall one of the most important lessons I learned from my father. He would come home from work — when he could find work, that is — and put loose change in the family pushke (charity box). When I asked why he would give to others when we had so little, he would say, "There is always someone whose need is greater than ours."

There are certainly great stories of corporate America doing all it can to support employees' needs during a time when so many of our fellow Americans have been asked to stand down from their work.

But we employers, especially larger ones, can do more. We should do more.

To my fellow corporate executives who are looking at spreadsheets and trying to ­determine the impact this crisis will have on sales and share prices, let me say: Our job as business leaders is now as simple as it is challenging. It is to maximize the number of employees and their families that we can help — and help them for as long as possible.

America's corporations and small- and medium-sized businesses are making excruciating decisions. Many will result in people being out of work; millions have already been added to the jobless rolls as a result of the pandemic. Those difficult decisions, especially for small- and medium-sized businesses, could determine whether they are able to reopen when this crisis is resolved.

That is why protecting the ability of small and medium-sized businesses to recover is where government must again be responsive. Yes, more than $2 trillion in government rescue aid is coming. However, the longer this crisis continues, the greater the risk to the livelihood of many more Americans.

Our elected officials are rising to the occasion. President Trump and congressional leaders of both parties worked to pass the largest rescue package in history, in record time. Our nation's governors, led by the examples of Andrew Cuomo, Mike DeWine, Gavin Newsom and Steve Sisolak


I don't think I'd include this POS


, are taking decisive actions to protect health and safety — decisions they surely never imagined they would be required to make.
Posted by: g(r)omgoru || 04/03/2020 04:44 || Comments || Link || E-Mail|| [203 views] Top|| File under:
Social Security recipients to automatically get stimulus checks
[MSN] The Treasury Department now says that Americans on Social Security will not be required to file a "simple tax return" to receive a stimulus check from the U.S. government. The announcement reversed an earlier statement from the Internal Revenue Service that participants in the federal retirement program would need to file such a return to get the funds.

The IRS


...the Internal Revenue Service; that office of the United States government that collects taxes and persecutes the regime's political enemies...


directive would have impacted about 15 million people, including millions of seniors on Social Security, who aren't required to file tax returns, according to Chuck Marr, senior director of federal tax policy for the Center on Budget and Policy Priorities. Seniors who rely on Social Security for their sole source of income don't have to file tax returns.

The Treasury's reversal comes after

politician

s including Senators Maggie Hassan of New Hampshire and Sherrod I absolutely trust Hillary Brown
Dem senator from Ohio who harbored the same presidential ambitions as the rest of his colleagues. At a distance he was indistinguishable from most other Dem politicians, including the females. It can be said that he waned without waxing...
of Ohio, both Democrats, expressed alarm over the guidance, saying in a letter on Wednesday to the IRS and Treasury that it will "place a significant burden on retired seniors and individuals who experience disabilities."

The

politician

s had urged the IRS and Treasury to make sure the payments "are automatically sent to vulnerable seniors" and disabled Americans without them needing to file a tax return, especially given that the IRS's Volunteer Income Tax Assistance and Tax Counseling for the Elderly program has been closed due to the coronavirus (aka COVID19 or Chinese Plague)

...the twenty first century equivalent of bubonic plague, only instead of killing off a third of the population of Europe it kills 3.4 percent of those who notice they have it. It seems to be fond of the elderly, especially Iranian politicians and holy men...
.


Posted by: Fred || 04/03/2020 00:00 || Comments || Link || E-Mail|| [141 views] Top|| File under:
Oil Soars After Trump Says Saudi Arabia, Russia to Cut Supply
[gCaptain]Oil surged in London as China planned to start buying up cheap crude for its strategic reserves, while the U.S. president said he thought Saudi Arabia and Russia would resolve their differences to ease the price war.

Brent futures rose as much as 13% as Beijing instructed government agencies to start filling state stockpiles after oil plunged 66% in the first quarter. Meanwhile, Donald Trump said the Saudis and Russians were negotiating and he believes "there's a way that that can be solved, or pretty well solved."

Despite the president's optimism, Saudi Arabia has shown few signs of relenting in its bid to flood the market. On Wednesday, the kingdom said it was pumping at a record and had this week loaded almost 19 million barrels of oil in a single day. Riyadh insists it will only back down if all the top producers — including the U.S. — agree to cut production. But Russia's Vladimir Putin doesn't plan to speak with Saudi Arabia in the coming days, the Kremlin said.

"When it comes to potential cuts, an OPEC+ deal would likely not be enough; we would need to see action which includes the likes of the U.S.," said Warren Patterson, head of commodities strategy at ING Bank NV. "The sheer size of the surplus should put downward pressure on the market as we move through the quarter."

China's move to purchase oil for its strategic reserves comes as the physical crude market shows deepening signs of strain. Dated Brent, the benchmark for two-thirds of the world's physical supply, was assessed at $15.135 on Wednesday, the lowest since at least 1999. Crude has slipped below $10 in some areas including Canada and shale regions in the U.S., Belarus wants to buy Russian oil for $4, while some grades have posted negative prices.

As supply balloons, there are growing signs that the world is running out of places to store the glut. Tanks at one of the largest storage hubs, at South Africa's Saldanha Bay, are already almost full.
Posted by: Alaska Paul || 04/03/2020 00:00 || Comments || Link || E-Mail|| [99 views] Top|| File under:
India-Pakistan
Coronavirus: 7 Arrested for Assaulting Health Workers in Indore; Urdu Poet Rahat Indori Condemns Attack
[news18.com] Indore: Following an outrageous incident of assault on doctors in Indore, the police on Thursday arrested seven persons, including the mastermind of the attack.

Police teams are on the lookout for others involved in the assault that took place at Taatpatti Bakhal area here on Wednesday. Two women physicians were pelted with stones as a team of health department and administration visited the area for a health check-up of contacts of a patient who had earlier tested positive for coronavirus.

The arrested accused have been identified on the basis of the video of the incident which went viral after the incident, said Indore DIG Harinarayanchari Mishra.

Mishra said a total of 50 people are suspected to be involved in the incident, adding that the seven arrested have been booked on charges of obstructing government officers under several sections of the Indian Penal Code (IPC).

One of the women doctors assaulted had lodged a complaint with the police and sources claim more serious charges could be brought against the accused in police custody.

Singh said a man has also been arrested for spreading fake news on social media.

Taatpatti Bakhal was declared a containment zone after a man who tested positive for coronavirus days died. Health teams were pressed into service to trace those who were in contact with the deceased.

Trouble broke out when the health team screened an elderly woman who later claimed she had no symptoms of coronavirus and yet the health staffers wanted her to go with them.

Meanwhile, noted Urdu poet Rahat Indori criticised the attack on physicians and said India is shocked to see such an incident from residents of Indore who are "generally considered sophisticated and well-behaved". Cautioning Muslims against reacting to rumours, Indori urged them to cooperate with the administration, including health staff.

"It's not an issue of Hindu or Muslims but a natural calamity and everyone needs to understand this," he said.



Posted by: John Frum || 04/03/2020 08:56 || Comments || Link || E-Mail|| [127 views] Top|| File under:
How an old tuberculosis vaccine might help fight the new coronavirus
[Jpost] Scientists in several countries are testing a century-old tuberculosis (TB) vaccine to see if it might boost the immune system to reduce respiratory symptoms in people who get new coronavirus (aka COVID19 or Chinese Plague)

...the twenty first century equivalent of bubonic plague, only instead of killing off a third of the population of Europe it kills 3.4 percent of those who notice they have it. It seems to be fond of the elderly, especially Iranian politicians and holy men...
infections.

Researchers in Australia and Europa
...the land mass occupying the space between the English Channel and the Urals, also known as Moslem Lebensraum...
are testing whether the Bacille Calmette-Guerin (BCG) vaccine, introduced in the 1920s to fight tuberculosis, might be deployed to combat COVID-19, the respiratory disease caused by the novel coronavirus. Clinical trials are focused on two groups at high-risk for COVID-19: health care workers and the elderly.

The BCG vaccine contains a live but weakened strain of tuberculosis bacteria that provokes the body to develop antibodies to attack TB bacteria. This is called an adaptive immune response, because the body develops a defense against a specific disease-causing microorganism, or pathogen, after encountering it. Most vaccines create an adaptive immune response to a single pathogen.

Unlike other vaccines, the BCG vaccine may also boost the innate immune system, first-line defenses that keep a variety of pathogens from entering the body or from establishing an infection. One study in Guinea-Bissau found 50% lower mortality rates in children vaccinated with BCG than in kids who did not get this vaccine. That is a much bigger drop in deaths than could be explained by a reduction in TB cases. Some studies have found similar reductions in respiratory infections among teens and the elderly.
Posted by: trailing wife || 04/03/2020 01:36 || Comments || Link || E-Mail|| [105 views] Top|| File under:
Who's in the News
39
[untagged]
5
Sublime Porte
4
Commies
3
Taliban
3
Arab Spring
3
Govt of Iran Proxies
2
Hezbollah
2
Govt of Iran
2
Tablighi Jamaat
2
Govt of Iraq
2
Govt of Syria
1
al-Qaeda
1
Hamas
1
Islamic State
1
Moslem Colonists
Bookmark
E-Mail Me
The Classics
The O Club
Rantburg Store
The Bloids
The Never-ending Story
Thugburg
Gulf War I
The Way We Were
Bio
Merry-Go-Blog
Hair Through the Ages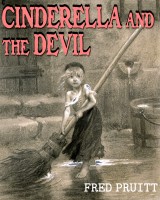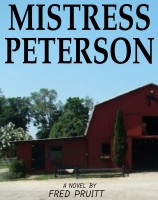 On Sale now!


A multi-volume chronology and reference guide set detailing three years of the Mexican Drug War between 2010 and 2012.

Rantburg.com and borderlandbeat.com correspondent and author Chris Covert presents his first non-fiction work detailing the drug and gang related violence in Mexico.

Chris gives us Mexican press dispatches of drug and gang war violence over three years, presented in a multi volume set intended to chronicle the death, violence and mayhem which has dominated Mexico for six years.
Click here for more information


Meet the Mods
In no particular order...


Steve White
Seafarious
Pappy
lotp
Scooter McGruder
john frum
tu3031
badanov
sherry
ryuge
GolfBravoUSMC
Bright Pebbles
trailing wife
Gloria
Fred
Besoeker
Glenmore
Frank G
3dc
Skidmark
Alaska Paul



Better than the average link...



Rantburg was assembled from recycled algorithms in the United States of America. No trees were destroyed in the production of this weblog. We did hurt some, though. Sorry.
54.237.183.249