-Lurid Crime Tales-
FDA says ALL Zantac must be pulled from shelves months after officials warned the popular heartburn drug is contaminated with cancer-causing chemicals
[Daily Mail, where America gets its news]
The FDA told drugmakers on Wednesday to pull all Zantac and ranitidine - its generic version - from store shelves and online retailers in the US


Evidence of a cancer-linked chemical called NDMA was first found in batches of the drugs in September 2019


NDMA is considered a 'probable' cause of colorectal, kidney and stomach cancers based on animal studies


FDA officials initially said the risk was relatively low and said patients should keep taking the popular heartburn drugs


Now they've reversed that decision and said the levels of the chemical are 'unacceptable'


Anyone with Zantac or ranitidine should throw away the tablets, FDA says
What odds a key ingredient was made in China?
Posted by: Skidmark || 04/02/2020 00:00 || Comments || Link || E-Mail|| [6473 views] Top|| File under:
Hazel Park man accused of killing wife, sleeping with body for a week
[FREEP] A Hazel Park man is accused of killing his wife and sleeping with her body for a week, according to a report from WDIV-TV.


Ewwww! Yuck! Yuck! Yuck!


Jeff Sherwood, 45, was arrested following a welfare check for 64-year-old Susan Klepsch, according to a press release from the Hazel Park Police Department.

Police were called about noon Saturday to check on Klepsch at her home in the area of West Coy Avenue and Lennox Street, police said in the release.

They found Sherwood and his wife in bed, though only one of them was alive, Local 4 News reported.

Sherwood admitted to strangling his wife amid a fight after she accused him of cheating on her, Local 4 reported. He appeared to have taken enough aspirin to attempt suicide.


Hard to take enough aspirin to commit suicide. Usually you barf it back up.


Klepsch had blunt force trauma to her head and neck, and the death was ruled a homicide, police said.

Posted by: Fred || 04/02/2020 00:00 || Comments || Link || E-Mail|| [6473 views] Top|| File under:
-Obits-
Coronavirus: Top South African HIV scientist Gita Ramjee dies
[BBC] Tributes are being paid to world-renowned South African scientist Gita Ramjee, who has died from Covid-19-related complications.

"She dedicated many years of her life to finding HIV prevention solutions for women," her colleague and friend Gavin Churchyard told the BBC.

Head of UNAids Winnie Byanyima said Prof Ramjee's death was a huge loss at a time when the world needed her most.

South Africa has the largest number of people living with HIV in the world.

The country has begun a three-week lockdown as part of efforts to stop the spread of coronavirus.
Posted by: Besoeker || 04/02/2020 01:23 || Comments || Link || E-Mail|| [6476 views] Top|| File under:
Romancing the Wind
Five-minute video of one guy flying three kites through amazing acrobatic maneuvers. A pleasant relief from the news.
Posted by: Bobby || 04/02/2020 11:02 || Comments || Link || E-Mail|| [6476 views] Top|| File under:
Georgia to issue shelter-in-place order
[The Hill] Georgia Gov. Brian Kemp (R) said Wednesday he will be issuing a shelter-in-place order in response to the coronavirus pandemic.

Kemp said he will sign the order Thursday and it will go into effect Friday, running through April 13.

Kemp also announced all K-12 public schools will be closed for the rest of the school year.

"I want to encourage my fellow Georgians to hang in there. I know you are tired of this. I know you want to return to business as usual, but we must first overcome the obstacles we have in our path," Kemp said at his briefing.

Kemp reported 4,638 cases and 139 deaths statewide.

Georgia is joining dozens of states across the country that have issued shelter-in-place orders in response to the coronavirus outbreak.



Related: Patch - GA Coronavirus: Shelter-In-Place Order, School Year Finished
Posted by: Besoeker || 04/02/2020 01:03 || Comments || Link || E-Mail|| [6486 views] Top|| File under:
Truck hauling toilet paper catches fire on Texas interstate
[APNEWS] A tractor-trailer hauling toilet paper crashed and caught fire near Dallas early Wednesday, spilling the hot commodity all over an interstate.

The fire shut down westbound lanes of Interstate 20 near Interstate 45 in Hutchins, the Texas Department of Transportation said.

The driver of the truck is OK, officials said.

The toilet paper appeared to be large rolls typically used in stores, restaurants and other businesses. Texas Department of Transportation officials said the load of toilet paper "burned extensively," according to Dallas TV station WFAA.
Posted by: Fred || 04/02/2020 00:00 || Comments || Link || E-Mail|| [6475 views] Top|| File under:
US Naval War College exercise Urban Outbreak 2019
[Mil.com] An infectious disease breaks out in a densely populated metropolis and is spreading rapidly, causing respiratory failure and death in its victims. As local containment and response mechanisms break down and cases multiply, it becomes clear that a global response -- spanning governments, humanitarian organizations, health agencies and the military -- will be required.

That scenario is not a condensed narrative of the COVID-19 pandemic that currently has much of the globe on lockdown. Rather, it's the premise of a war game run last September by the Naval War College (NWC) in Newport, Rhode Island. And its findings -- released in summary format Wednesday -- reveal prescient and sometimes troubling parallels to the real-world response effort that continues today.


Yes, prescient indeed.


Called Urban Outbreak 2019, the war game involved 50 experts who spent two days coordinating response, containment and messaging efforts around the notional pandemic. Some of the conclusions, such as the way forced mass quarantine can backfire and trigger additional disease spread, and how the mortality rate is better than the overall number of disease cases in assessing the scale of an outbreak -- have been proved out through the response to the novel coronavirus.

Other insights specific to the military's response also hit home.
Posted by: Besoeker || 04/02/2020 09:44 || Comments || Link || E-Mail|| [6521 views] Top|| File under:
Grand Canyon to close during coronavirus pandemic
[Washington Examiner] The National Park Service announced it would be closing the Grand Canyon "until further notice" during the coronavirus pandemic.

"The health and safety of park visitors, employees, residents, volunteers, and partners at Grand Canyon National Park is the Service's number one priority," the NPS said in a Wednesday statement. "The NPS has consistently assessed its park units and made modifications to its operations in accordance with CDC, state and local public health guidance, and the NPS will continue to follow the guidance of public health officials in making determinations about our operations to address this pandemic."

The NPS said the park closed after the Health and Human Services director recommended "the full closure" of the Grand Canyon.
Posted by: Besoeker || 04/02/2020 00:43 || Comments || Link || E-Mail|| [6483 views] Top|| File under:
In Turkmenistan, It's Now Illegal to Say the Word 'Coronavirus'
[PJ] One of the few nations on earth not reporting any cases of the coronavirus is the Central Asian dictatorship of Turkmenistan.

Perhaps the reason for that is that the government of President Gurbanguly Berdymukhammedov has forbidden citizens to say the word "coronavirus" in public.

I'll bet the politically correct police in the U.S. wish they had this kind of power to enforce a ban against using the term "Chinese virus."

New York Post:

The Central Asian nation is ordering citizens to stop saying the name of the deadly illness that's sweeping the globe — and even empowered police to detain anyone letting it pass their lips in public, the Independent says, citing local media.

Undercover "special" agents even eavesdrop on public conversations to stamp out any mention of the name, the UK paper says, noting reports on Radio Azatlyk.

The best residents can do is talk euphemistically about the coronavirus. Any safety measures enforced by the government only refer to protecting against "illness" and "acute respiratory diseases," Radio Free Europe says.

Well, they can dream, can't they?

Posted by: Besoeker || 04/02/2020 00:28 || Comments || Link || E-Mail|| [6473 views] Top|| File under:
Coronaplague Roundup: Michigan prisoner coronavirus cases surpass 100


[FREEP] More than 100 state prisoners at eight facilities have tested positive for the novel coronavirus (aka COVID19 or Chinese Plague)

...the twenty first century equivalent of bubonic plague, only instead of killing off a third of the population of Europe it kills 3.4 percent of those who notice they have it. It seems to be fond of the elderly, especially Iranian politicians and holy men...
, according to the latest figures from the Michigan Department of Corrections.

As of Wednesday morning, 121 prisoners and one parolee have contracted COVID-19.

Twenty-five employees have tested positive for the virus, department

front man

Chris Gautz said. The department on Tuesday night announced that a corrections transportation officer in bankrupt, increasingly impoverished, reliably Democrat, Detroit
... ruled by Democrats since 1962. A city whose Golden Age included the Purple Gang...
died after a COVID-19 diagnosis.

The department has tested 210 prisoners, Gautz said Tuesday. He said test results are available within 48 hours and come back several times a day.

The department has halted visits and screens employees before they enter facilities. Parnall Correctional Facility near Jackson and Macomb Correctional Facility in Lenox Township continue to be hot spots for the virus, with 50 and 33 confirmed cases, respectively.

Volunteer becomes second person to die from coronavirus after attending the week-long Miami Beach Winter Party

[Daily Mail, Where America Gets Its News]
Several other party-goers reported flu-like symptoms days after the event


Ron Rich, described as a 'loyal volunteer' for The National LGBTQ Task Force, passed away over the weekend after attending the LGBTQ festival in March.


Organizers have been criticized but federal orders were not in place at the time


Isreal Carrera, 40, was the first to die after attending the festival in March


Florida's DeSantis issues statewide stay-at-home order to curb coronavirus
[FOXNEWS] Florida Gov. Ron DeSantis issued a statewide stay-at-home order on Wednesday afternoon to curb the rate of infection in his state during the global coronavirus (aka COVID19 or Chinese Plague)

...the twenty first century equivalent of bubonic plague, only instead of killing off a third of the population of Europe it kills 3.4 percent of those who notice they have it. It seems to be fond of the elderly, especially Iranian politicians and holy men...
pandemic.

The order will go into effect at midnight Thursday and last for at least 30 days.

"It makes sense to make this move now," the Republican governor said during a

presser

Wednesday, adding that he was taking the action after President Trump extended the social distancing guidelines nationwide for another 30 days.

DeSantis, who balked for weeks at issuing such an order, also changed his mind less than a day after receiving a letter from 13 Democratic members of Congress urging him to "immediately issue a statewide stay-at-home order to save lives."


Army Asks 10,000 Recently Separated Soldiers to Come Back for Virus Fight
[Military.com] After thousands of Army retirees responded to a voluntary recall request for those in health care fields to help the service fight the spread of the novel

coronavirus (aka COVID19 or Chinese Plague)

,
officials quietly issued another call-out -- this one to recently separated troops in the Individual Ready Reserve.

On March 29, the Army's Human Resources Command sent messages to nearly 10,000 soldiers in the IRR asking for volunteers to put the uniform back on. The messages went out to those who had served in military occupational specialties including family nurse practitioner; critical care nursing; emergency nursing; nurse anesthetists; generalist nurse; and respiratory specialist.

The Army is beginning by soliciting as many volunteers as it can to meet medical provider gaps created as a result of deploying mobile field hospitals to urban regions in the U.S. hardest hit by the virus. To date, the service has ordered the deployment of three mobile field hospitals -- each staffed with about 330 soldiers -- to New York City and Seattle.

Officials are still processing waves of volunteer responses from a call-out to 800,000 Army retirees from medical fields. Lt. Col. Emanuel OrtizCruz, an Army spokesman, told Military.com on Monday that the service had received some 17,000 responses.

Ecuador: Families Keep Remains for Days as Coronavirus Victims Pile Up
[BREITBART] Officials in Ecuador pledged on Monday to improve the collection of corpses after delays related to the Chinese coronavirus (aka COVID19 or Chinese Plague)

...the twenty first century equivalent of bubonic plague, only instead of killing off a third of the population of Europe it kills 3.4 percent of those who notice they have it. It seems to be fond of the elderly, especially Iranian politicians and holy men...
forced some families to keep their loved ones' bodies in their homes for days after they passed away.

Residents of Guayaquil, Ecuador's largest city, are up in arms after being unable to dispose of their relatives' bodies because of strict quarantine and curfew measures aimed at curbing the spread of the disease. Last week, authorities confirmed they had removed 100 corpses from homes across the city.

By Tuesday, Ecuador recorded 1,966 cases of the virus and 62 deaths directly related to the coronavirus, the highest proportional tally in Latin America. According to a

Rooters

witness, one man who collapsed and died as he was waiting in line for groceries was left for hours under a blue plastic sheet on the sidewalk.

Footage broadcast by local media has shown long queues outside cemeteries as people sought to bury their relatives. Sebastian Barahona, the coordinator of the National Federation of Funeral Homes, told the news agency that demand in March was five times higher than normal.




Rikers Island is offering inmates $6 an hour and face masks to dig mass graves as coronavirus deaths in New York City rise to 1,096

Pres. Trump considers limits on domestic travel to virus hot spots
WASHINGTON (AP) ‐ President Donald Trump said Wednesday that he is weighing grounding domestic flights between coronavirus hot spots as he ramps up efforts to try to contain the pandemic's spread.

"We're thinking about doing that," Trump told reporters at a White House briefing, a day after he warned the nation to brace for a "hell of a bad two weeks," with 100,000 to 240,000 coronavirus deaths projected, even if current social distancing guidelines are maintained.

Limited flights continue to run between cities like New York and Detroit, though passenger counts have plummeted across the nation. The Transportation Security Administration screened just 146,348 passengers Tuesday, down from 2,026,256 the same day last year.

Turkmenistan bans use of word 'coronavirus,' threatens jail for anyone wearing a mask: watchdog group

U.S. Navy Evacuating Virus-Struck Aircraft Carrier Roosevelt
[AnNahar] The U.S. Navy is evacuating thousands of sailors from the nuclear-powered aircraft carrier USS Theodore Roosevelt in Guam after its captain warned a coronavirus outbreak was threatening the lives of the crew. Ninety-three COVID-19 cases have been discovered among the 4,800-strong Roosevelt crew so far, according to the U.S. Navy.

Pentagon officials said Wednesday they were rapidly arranging hotel rooms on the Pacific island for many of the crew, while organizing a skeleton team of uninfected sailors to keep the ship operational.

"The plan at this time is to remove as many people off the Teddy Roosevelt as we can, understanding that we have to leave a certain amount of folks on-board to perform normal watch-standing duties that keep the ship running," Rear Admiral John Menoni, commander for the Marianas region, told reporters in Guam on Wednesday.

Speaking in Washington, Acting Navy Secretary Thomas Modly said that almost 1,000 of the crew had been removed, and that that number would rise to 2,700 within a couple days. But they need to retain around 1,000 on board just to maintain the vessel, as it undergoes a thorough sterilization.
Posted by: Fred || 04/02/2020 00:00 || Comments || Link || E-Mail|| [6525 views] Top|| File under:
Turkmenistan Bans Mention of Coronavirus, Medical Masks
[BREITBART] The government of Turkmenistan banned the use of the word "coronavirus (aka COVID19 or Chinese Plague)

...the twenty first century equivalent of bubonic plague, only instead of killing off a third of the population of Europe it kills 3.4 percent of those who notice they have it. It seems to be fond of the elderly, especially Iranian politicians and holy men...
" in public and empowered police to arrest anyone wearing medical masks in public, Reporters Without Borders revealed on Tuesday.

The repressive Central Asian nation claims it has yet to document a single case of the Chinese coronavirus, despite the ongoing pandemic hitting Iran, which borders Turkmenistan, particularly intensely. Turkmenistan joins a dwindling list of repressive and remote states ‐ like North Korea
...hereditary Communist monarchy distinguished by its truculence and periodic acts of violence. Distinguishing features include Songun (Army First) policy, which involves feeding the army before anyone but the Dear Leadership, and Juche, which is Kim Jong Il's personal interpretation of Marxism-Leninism, which he told everybody was brilliant. In 1950 the industrialized North invaded agrarian South Korea. Twenty-one countries of the United Nations eventually contributed to the UN force opposing the invasion, with the United States providing around 90% of the military personnel. Seventy years later the economic results are in and it doesn't look good for Juche...
or Papua New Guinea, respectively ‐ who have no official proof of any coronavirus cases in the country.

Reporters Without Borders cited reporting from within the country's capital, Ashgabat, reproduced in the local language through the Turkmen branch of Radio Free Europe/Radio Liberty (RFE/RL). That reporting painted a grave picture of government officials persecuting individuals who spoke aloud of the pandemic or appeared to be protecting themselves from it. Police are reportedly hiding undercover at bus stops and other populated areas to eavesdrop of the capital's locals and seize anyone who violates the order.

Turkmenistan's dictator Gurbanguly Berdymukhammedov also banned state-run media, the only legal form of media in the country, and health officials from distributing safety information about the virus or using the word "coronavirus" in any publicly available material. It is not clear from the reports if the limits extend only to mentions of the Chinese coronavirus or of other types of coronavirus such as the common cold and Middle East Respiratory Syndrome (MERS).


Posted by: Fred || 04/02/2020 00:00 || Comments || Link || E-Mail|| [6473 views] Top|| File under:
'I heard the roar': 6.5-magnitude earthquake hits Idaho and sends rocks crashing down cliffs - as seismologists reveal that 600 quakes have struck the region in the last two weeks
[MAIL] An earthquake struck north of Boise Tuesday evening, with people across a large area reporting shaking.

The U.S. Geological Survey reports the magnitude 6.5 temblor struck just before 6 p.m. It was centered 73 miles northeast of Meridian, near the rural mountain town of Stanley. There were no immediate reports of damage or injuries.

More than 2 million live in the region that could feel the Idaho quake, according to the USGS, with reports of shaking coming in from as far away as Helena, Montana, and Salt Lake City, Utah.

Tuesday's quake comes as it was revealed around 600 quakes have hit across Utah and surrounding areas after a 5.7 magnitude earthquake was felt near Salt Lake City about two weeks ago, according to University of Utah Seismograph Stations.
Posted by: Skidmark || 04/02/2020 00:00 || Comments || Link || E-Mail|| [6476 views] Top|| File under:
Britain
The Sussexes Have Hired Melinda Gates's Top Staffer to Run Their Charity
BLUF:


[BASAAR] From the end of Tuesday, the couple will no longer rely on their household office at Buckingham Palace, which was headed by communications secretary Sara Latham and private secretary Fiona Mcilwham. In the States, PR firm Sunshine Sachs will represent the couple for media enquiries, while trusted former Royal Foundation aide James Holt will handle the role for the United Kingdom and Commonwealth. Starting in April, former staffer from the Bill and Melinda Gates Foundation, Catherine St-Laurent, will start in a post as chief of staff to the couple and also serve as executive director of their new yet-to-be-named nonprofit organization.

In a statement shared with BAZAAR.com, the duke and duchess write, "We are proud to be joined by Catherine St-Laurent in this next chapter with us. Her leadership and proven track record working within two organizations that have tremendous impact in the world‐the Bill & Melinda Gates Foundation and Pivotal Ventures‐make her an incredible asset and we are excited to have her on our team."
Posted by: Besoeker || 04/02/2020 07:45 || Comments || Link || E-Mail|| [6503 views] Top|| File under:
Japanese Vice President Says WHO Should Be Renamed the CHO or the "Chinese Health Organization" (VIDEO)



民視英語新聞 Formosa TV English News

Pro-Taiwan Japanese politician Aso Taro blasted the World Health Organization for bowing to China and excluding Taiwan. Speaking to Japanese lawmakers, the deputy prime minister said the WHO should change its name to the "CHO," or China Health Organization. He said being excluded from the global health body, Taiwan was driven to become a world leader in combating the coronavirus.The coronavirus pandemic has led to the postponement of the 2020 Olympics in Japan. S
Posted by: Woodrow || 04/02/2020 00:00 || Comments || Link || E-Mail|| [6469 views] Top|| File under:
Economy
Jobless claims soar to record-breaking 6.648 million
10 million unemployment claims in the past 2 weeks

10 million unemployment claims in the past 2 weeks


[Finance.Yahoo] The COVID-19 pandemic rages on, and the damage being done to the U.S. economy is only getting worse.

The U.S. Labor Department released fresh data on Thursday morning that showed the effect of the novel coronavirus on employment in the U.S. The number of Americans filing for unemployment benefits spiked to a record-breaking 6.648 million for the week ending March 28. Consensus expectations were for 3.76 million claims. The prior week's figure was revised higher to 3.307 million claims from 3.283 million. Prior to the week ending March 21, the previous record was 695,000 claims filed the week ended October 2, 1982.

"The deterioration of the labor market in the past two weeks almost defies belief," Nick Bunker, Indeed Hiring Lab's director of economic research, wrote in an email Thursday. "Since March 14, approximately 3.8% of the working age population has filed for unemployment. For context, during the Great Recession, the share of the population dropped 4.6 percentage points from December 2007 to December 2009. That took two years. The labor market is in a historic freefall."


Can't support an unemployed nation for many more weeks. If you're healthy, put on your mask and gloves and go back to work.
Posted by: Vortigern Smiter of the Faeries4396 || 04/02/2020 09:34 || Comments || Link || E-Mail|| [6477 views] Top|| File under:
Coronavirus wreaks havoc on J.C. Penney's future
[FINANCE.YAHOO] The deadly coronavirus (aka COVID19 or Chinese Plague)

...the twenty first century equivalent of bubonic plague, only instead of killing off a third of the population of Europe it kills 3.4 percent of those who notice they have it. It seems to be fond of the elderly, especially Iranian politicians and holy men...
has J.C. Penney teetering on the verge of extinction.

J.C. Penney said Tuesday it will extend the closure of its stores indefinitely because of the coronavirus pandemic. A majority of hourly store workers will be temporarily furloughed beginning April 2. In the meantime, a significant portion of J.C. Penney's corporate staff will be furloughed. Employees will not be paid, with J.C. Penney pointing to in a

blurb

eligibility for unemployment benefits for some workers.

Most of the company's workers in its supply chain and logistics centers were furloughed on March 20, and these will continue. J.C. Penney operates 850 stores in the U.S. and has 90,000 employees worldwide.

"These are difficult days all across the country and the globe. At JCPenney, we are making tough, prudent decisions to protect both the safety of our associates and the future of our Company," said J.C. Penney CEO Jill Soltau in a statement. "We remain optimistic about JCPenney's ability to weather this pandemic. We also believe these short-term solutions will have a long-term benefit for our associates, customers, and key stakeholders as we look forward to the day that we reopen our doors."

J.C. Penney said it has taken several actions to improve its financial position. Some measures include deferring capital expenditures, tapping a credit revolver and extending the terms of payment for goods and services. The company said it's evaluating other financial options, usually pre-cursor in retail for a high-yield debt offering.


Posted by: Fred || 04/02/2020 00:00 || Comments || Link || E-Mail|| [6474 views] Top|| File under:
Grounded: 88 American Airlines planes line up on Pittsburgh International Airport runway as the airline mothballs its fleet
American Airlines planes have flown from across the country to Pittsburgh International Airport


The airlines are using runways to park after flight routes have been cut amid the COVID-19 pandemic


Bob Kerlik, a spokesman for the Allegheny County Airport Authority, said the airport can hold up to 140 planes


'We want to give them a place that they can easily and efficiently consolidate their aircraft parking,' added Bryan Dietz, vice president of air service development, said


Other airlines such as Delta and Republic Airways have parked up at the airport too, totaling 96 unused planes


The average 180 flights scheduled from the airport for April has dropped to 110 and more could be cut soon
Posted by: Skidmark || 04/02/2020 00:00 || Comments || Link || E-Mail|| [6475 views] Top|| File under:
Home Front: Politix
Georgia Gov. Brian Kemp, who resisted strict coronavirus measures, says he just learned it transmits asymptomatically
After resisting a statewide stay-at-home order for days, Georgia Gov. Brian Kemp (R) succumbed to the pressure and issued one on Wednesday. Part of the reason, he said, was that he had just learned some new information.

Kemp said he was "finding out that this virus is now transmitting before people see signs."


Spoiler alert: Anything Kemp says from this point forward is probably a lie.


"Those individuals could have been infecting people before they ever felt bad, but we didn't know that until the last 24 hours," he said. He added that the state's top doctor told him "this is a game-changer."


I wonder how much he had to pay the guy to take the hit for that. If not, then may I suggest using my fish as your top doctor. At least you won't have to pay it any consulting fees.


It may have been a game-changer, but it was a game-changer weeks or even months ago. That's when health officials started emphasizing that asymptomatic people are transmitting the coronavirus. The idea that Kemp didn't know this is striking. But he's merely the latest top politician to indicate he's unfamiliar with the science even as he's making life-or-death decisions for his constituents.

Anthony S. Fauci, a lead member of the White House coronavirus task force, was talking about asymptomatic transmission more than two months ago.


Along with everyone else.


"You know that in the beginning, we were not sure if there were asymptomatic infection, which would make it a much broader outbreak than what we're saying here; now we know for sure that there are," Fauci said at a Jan. 31 task force briefing. "It was not clear whether an asymptomatic person could transmit it to someone while they were asymptomatic. Now, we know from a recent report from Germany that that is absolutely the case."


You must think your constituents are dumber than you look.




Well, Atlanta and CNN certainly lower the curve


Fauci added on Feb. 4: "We had been getting reports from highly reliable people in China ‐ scientists, investigators and public health people who we've known over the years ‐ and they've been telling us, 'There's asymptomatic disease, for sure, and we are seeing asymptomatic transmission.'"


Highly reliable people in China? I thought they were all kicked out slightly before the Chinese government reported that there were absolutely no new cases of the Kung Flu.


The CDC issued guidance stating as early as March 1, stating that asymptomatic people could indeed spread the coronavirus, even as it emphasized that people with symptoms were more likely to be contagious.

"Some spread might be possible before people show symptoms," the CDC said, adding that "there have been reports of this occurring with this new coronavirus, but this is not thought to be the main way the virus spreads."

By March 14, White House task force member Deborah Birx indicated asymptomatic transmission was an increasing concern.


It was always a concern.


"Until you really understand how many people are asymptomatic and asymptomatically passing the virus on, we think it's better for the entire American public to know that the risk of serious illness may be low, but they could be potentially spreading the virus to others," Birx said, adding: "That's why we're asking every American to take personal responsibility to prevent that spread."

Studies of the spread in other countries from earlier in the outbreak indicated about half of the transmissions in Singapore were from asymptomatic people, and as much as 62 percent were in a study of China's Tianjin province.

By March 22, Fauci was more directly warning young people that they could transmit the virus asymptomatically.

"You're going to get people you care for sick if you are asymptomatic," Fauci told young people who were still going out. "So you may not think that you have it and you very well might. And you especially might if you continue to go out and live life as usual."

Ten days after that and more than two months after Fauci first said there was strong evidence of asymptomatic transmission, Kemp is saying he learned this only in the last 24 hours.

Kemp appears to have been citing a new number that the CDC placed on asymptomatic cases. CDC Director Robert Redfield said Monday on NPR that the number of people who have the coronavirus but are asymptomatic may be as high as 25 percent. But the idea that those people were transmitting the virus isn't news at all.

And to be clear: This isn't trivial. The fact that it is transmitted asymptomatically is a tremendously important fact, because it speaks to the difficulty in combating the virus and the need to keep even people who don't appear sick indoors. Did Kemp really not process that before the middle of this week?


How do you make Governor Kemp laugh on April 1? Tell him a joke on March 1.


Kemp isn't the first top official to make comments suggesting they weren't exactly up to speed on the particulars here. President Trump said Sunday that he had just learned about a projection that 2.2 million people could have died in the United States if nothing was done to mitigate its spread. Trump said that when he was given the number that day it was the "first time I've heard that number." In fact, that number had been part of a projection issued nearly two weeks earlier by an Imperial College London model that formed the basis of more aggressive responses in the United States and Great Britain.

Kemp's neighboring governor, Alabama's Kay Ivey, has also said some strange things about the data in her state. She said Tuesday of the infections in her state: "Y'all, we are not Louisiana, we are not New York state, we are not California." As The Washington Post's Philip Bump noted, though, the rate of the spread in Alabama was actually similar to the early days of New York and worse than California.

Ivey, like Kemp, has resisted pressure for a statewide stay-at-home order. And in both cases, it seems fair to ask just how much of their holding out was actually driven by the data and what health officials were saying.


Probably inversely proportional to the frantic efforts of their staffs to come up with these excuses last night.
Posted by: gorb || 04/02/2020 13:06 || Comments || Link || E-Mail|| [6499 views] Top|| File under:
How Obama's failure to resupply respirators in federal stockpile created a 2020 crisis
Putting numbers to the mask shortage due to Obama-Biden decisions.


The Strategic National Stockpile, America's giant medical storage closet for a terrorist or biological crisis, once boasted more than 100 million respirator masks to protect doctors, nurses and other frontline health care workers in case of a contagion.

But when the COVID-19 pandemic started a few months ago, the supply had dwindled down to just 12 million fitted masks, known as N95 respirators, and 30 million surgical masks, a supply deemed to be less than 2 percent of what the nation would need for full-blown pandemic.

The tale of how such a critical supply lapsed, leading the Trump administration to scramble for 500 million new masks in the midst of pandemic, is one of government neglect and competing priorities that began in 2009.
Posted by: Vortigern Smiter of the Faeries4396 || 04/02/2020 07:41 || Comments || Link || E-Mail|| [6497 views] Top|| File under:
Government
"Fiscal conservatism is DEAD!" – Mark Levin [AUDIO]
[Right Scoop] Tonight on his radio show Mark Levin discussed the trillions that's being spent by the government and the trillions that they still want to spend during this pandemic, as well as the shutting down of the economy by governors all over America, and declared that fiscal conservatism and limited constitutional government is dead.
Posted by: Besoeker || 04/02/2020 07:34 || Comments || Link || E-Mail|| [6468 views] Top|| File under:
Who's in the News
52
[untagged]
5
Arab Spring
3
Sublime Porte
3
Govt of Iraq
3
Govt of Iran
2
Islamic State
2
Commies
2
Taliban
1
al-Qaeda
1
Narcos
1
al-Nusra
1
Govt of Syria
1
Govt of Saudi Arabia
1
Houthis
Bookmark
E-Mail Me
The Classics
The O Club
Rantburg Store
The Bloids
The Never-ending Story
Thugburg
Gulf War I
The Way We Were
Bio
Merry-Go-Blog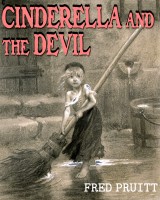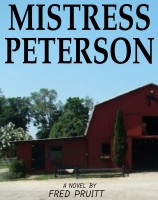 On Sale now!


A multi-volume chronology and reference guide set detailing three years of the Mexican Drug War between 2010 and 2012.

Rantburg.com and borderlandbeat.com correspondent and author Chris Covert presents his first non-fiction work detailing the drug and gang related violence in Mexico.

Chris gives us Mexican press dispatches of drug and gang war violence over three years, presented in a multi volume set intended to chronicle the death, violence and mayhem which has dominated Mexico for six years.
Click here for more information


Meet the Mods
In no particular order...


Steve White
Seafarious
Pappy
lotp
Scooter McGruder
john frum
tu3031
badanov
sherry
ryuge
GolfBravoUSMC
Bright Pebbles
trailing wife
Gloria
Fred
Besoeker
Glenmore
Frank G
3dc
Skidmark
Alaska Paul



Better than the average link...



Rantburg was assembled from recycled algorithms in the United States of America. No trees were destroyed in the production of this weblog. We did hurt some, though. Sorry.
3.233.217.106

Help keep the Burg running! Paypal: