Fresh crisis for Boeing as Southwest 737 jet's skin CRACKS in mid-air forcing pilots to drop almost 20,000 feet as cabin lost pressure
[MAIL] Federal officers launched an investigation on Friday after a crack ruptured a Southwest Airlines Boeing 737, forcing pilots to drop nearly 20,000 feet after the jet lost cabin pressure.

Pilots began a rapid, six-minute descent from 39,000 feet to 22,000 feet to make the cabin pressure safe during the journey from Las Vegas to Boise, Idaho, on Monday, flight records show.

The Federal Aviation Administration (FAA) said a 12-inch crack was found in an inspection - in the skin of the plane´s crown behind the cockpit.

Airlines are required to inspect that area every 1,500 flights. The FAA said it was too early to know whether the frequency of inspections should be increased.
Posted by: Skidmark || 03/14/2020 03:08 || Comments || Link || E-Mail|| [6555 views] Top|| File under:
-Signs, Portents, and the Weather-
WHO declares Europe the new 'epicenter' of coronavirus as nations close borders
[France24] Countries around the world on Saturday continued to close borders, impose strict entry and quarantine requirements and restrict large gatherings in efforts to contain the spread of the new coronavirus.

Apple Inc said it will close all its retail stores worldwide, outside Greater China, until March 27. Apple reopened all 42 of its branded stores in China on Friday as the spread of the virus on mainland China slowed dramatically.


Uh huh. On direct orders from the CCP?


Countries have shuttered museums, tourist attractions and sporting events to minimise the risk of coronavirus transmission, with more than 138,000 people worldwide infected and more than 5,000 dead.

Colombia said it will close its borders with Venezuela and stop visitors who have been in Europe or Asia, while a U.S. ban on entry for most people from continental Europe was due to start midnight Friday.

The World Health Organization (WHO) says Europe has become the pandemic's current epicentre after reporting more cases and deaths than the rest of world combined, apart from China where the coronavirus originated last December.
Posted by: Besoeker || 03/14/2020 06:49 || Comments || Link || E-Mail|| [6484 views] Top|| File under:
Pandemic accelerates push to move supply chains out of China
[Washington Examiner] The coronavirus pandemic has businesses and lawmakers intensifying efforts to move their supply chains out of China.

Businesses will never pull out of China completely since it represents too large of a market in itself to ignore. But the virus has put many businesses on notice that they need to diversify their supply chains. At the same time, President Trump and members of Congress are providing additional incentives by vowing to change trade rules to discourage Chinese sources.

The trend of manufacturers rethinking China as a source began well before the virus, said Michael Dunne, director of ZoZo Go, a China-based automotive consulting group. Tariffs sparked by the Trump administration's trade war with Beijing forced many companies to realize that they depended too much on one region and were vulnerable if the terms of trade were altered. Many were well into a search when the year started for other places in Asia and the Pacific region to source materials or to establish manufacturing.

"Now, with the coronavirus, the urgency surrounding that has been amplified. Manufacturers and suppliers find themselves really hostage to events inside China and that, without sources outside of China, they are vulnerable," Dunne said in a podcast hosted by the Detroit-based think tank Center for Automotive Research.

The nonprofit Institute for Supply Management reported Thursday that 62% of companies report delays in receiving orders from China and that 53% report having a difficult time even getting information regarding what is happening inside China. The ones who are dealing with the virus best are the ones that diversified their supplier base previously, ISM chief Thomas Derry told the Washington Examiner.

"The move to diversify definitely accelerated in the fall when the 25% U.S. tariffs on Chinese goods became apparent. Getting alternate sources of supply became the primary strategy for many companies," Derry said. "The combination of the tariffs and now the coronavirus outbreak has accelerated it even further. Companies that were on the fence and saying, 'One of these factors we could deal with,' are now saying this is too much."

It isn't that China is now viewed as toxic by businesses, Derry added. It still has a lot of advantages, such as modern infrastructure. But the days when companies thought that China was a one-stop source have passed.



Related: Hot Air - Chinese State Media Warns It Could Cut America's Pharmaceutical Drug Supply
Posted by: Besoeker || 03/14/2020 04:16 || Comments || Link || E-Mail|| [6522 views] Top|| File under: Commies
Mexico is considering closing its border to stop Americans bringing coronavirus into its country as US case count passes 2,000
[MAIL] For once, the conversation over closing the US-Mexico border is being driven b Mexican health officials who say they are considering shutting out Americans to keep coronavirus out of their country.

There are currently more than 2,000 cases of the virus in the US and it is spreading rapidly. Forty-three people have died from it.

By contrast in Mexico, there have only been 16 confirmed cases and no deaths.

At a press conference on Friday, health minister Hugo Lopez-Gatell said: 'Mexico wouldn't bring the virus to the United States, rather the United States would bring it here.

'The possible flow of coronavirus would come from the north to the south.

'If it were technically necessary, we would consider mechanisms of restriction or stronger surveillance,' he said.


Posted by: Skidmark || 03/14/2020 03:03 || Comments || Link || E-Mail|| [6517 views] Top|| File under:
U.S. summons Chinese envoy over Beijing's coronavirus comments
WASHINGTON (Reuters) - The U.S. State Department summoned the Chinese ambassador to the United States on Friday to protest against comments by Beijing suggesting the U.S. military might have brought the coronavirus to Wuhan, as tensions between the two global powers over the outbreak intensified.

David Stillwell, the top U.S. diplomat for East Asia, delivered a very "stern representation" to China's ambassador Cui Tiankai, a State Department official said, adding that Beijing's envoy was "very defensive."

The State Department official, who spoke on condition of anonymity, said China was seeking to deflect criticism of its role in "starting a global pandemic and not telling the world."

"Spreading conspiracy theories is dangerous and ridiculous. We wanted to put the government on notice we won't tolerate it for the good of the Chinese people and the world."

Defense Department Spokeswoman Alyssa Farah wrote on Twitter on Friday that "the Communist Party of China has chosen to promulgate false & absurd conspiracy theories about the origin of COVID-19 blaming U.S. service members. #ChinaPropaganda"

The virus, also called COVID-19, has infected 138,000 people worldwide and killed more than 5,000.

China's embassy did not respond to requests for comment.

Despite the signs of tension, U.S. President Donald Trump praised Beijing on Friday for its "data sharing".

Asked by a reporter during a White House news conference about "odd narratives" being offered by some Chinese officials, Trump appeared to brush off any concern, saying he had read one article on the subject, but that he did not think it was representative of his discussions with Chinese President Xi Jinping.

Trump, who in a national address this week called the outbreak a "foreign virus" that started in China, added: "They know where it came from, we all know where it came from."

Tensions escalated after Chinese Foreign Ministry spokesman Zhao Lijian took to Twitter on Thursday.

"When did patient zero begin in US? How many people are infected? What are the names of the hospitals? It might be US army who brought the epidemic to Wuhan. Be transparent! Make public your data! US owe us an explanation!" Zhao tweeted in English.

The episode is the latest in an increasing war of words between Washington and Beijing, whose already strained ties over issues including trade, intellectual property rights and press freedom have further been tested by the virus outbreak.

The coronavirus, which emerged in China in December, has spread around the world, pummeling financial markets, halting industry, bringing some flights to a standstill, closing schools and forcing the postponement of sports events and concerts.

Zhao's comments came days after Robert O'Brien, the U.S. national security adviser, said China had reacted slowly to the coronavirus, probably costing the world two months when it could have been preparing.

Wuhan was ground zero for the outbreak, which the World Health Organization this week labeled a pandemic. It has infected more than 127,000 people worldwide, including nearly 81,000 in mainland China, and killed more than 5,000 people.

Beijing was criticized for initially attempting to censor some Chinese doctors who sounded an alarm over the virus. Since January, it has imposed draconian containment measures, effectively locking down Wuhan and the surrounding Hubei province, home to 60 million people.

U.S. Secretary of State Mike Pompeo has complained that the U.S. response had been hindered by what he called imperfect data from Beijing.

He and several other U.S. politicians have angered Beijing by referring to the "Wuhan virus." In a national address on Wednesday, Trump called the outbreak a "foreign virus" that started in China.
Posted by: Besoeker || 03/14/2020 02:20 || Comments || Link || E-Mail|| [6511 views] Top|| File under: Commies
From Wuhan to Washington State With 'Love'
So why not Missouri, Kansas, or Wisconsin? Just thinking out loud.
[Townhall] U.S. travel restrictions came too late for the poor residents of the Life Care home in King County, Washington State.

Patient Zero, who very likely infected Washington State and beyond, arrived in my state, from Wuhan, China, on Jan. 15.

Thanks to the patient's own diligence, he was tested on Jan. 20 and diagnosed with COVID-19. However, CDC contact tracing fell woefully short. As is done in South Korea and Israel, the man's whereabouts‐not his identity‐ought to have been made public. In this way, anyone who had come in contact with the Man from Wuhan could have been quarantined and taken the necessary precautions to prevent further transmission.

Genetic sequencing of the virus extracted from infected patients allows scientists to pinpoint the virus' origins and the timing of the "seeding event." That the virus that continues to kill poor old people in homes for the aged and the infirm in King County, WA, came from Wuhan is indisputable.

Writes Trevor Bedford, a sequencing scientist at the Fred Hutch Research Center: "The first case in the USA was ... from a traveler directly returning from Wuhan to Snohomish County on Jan. 15." But there was another traveler whose virus was related to that of Patient Zero, and who had, "exposed someone else to the virus in the period between Jan. 15 and Jan. 19, before they were isolated. If this second case was mild or asymptomatic, contact tracing efforts by public health would have had difficulty detecting it. After this point, community spread occurred and was undetected due to the CDC's narrow case definition that required direct travel to China or direct contact with a known case to even be considered for testing. This lack of testing was a critical error and allowed an outbreak in Snohomish County and the surroundings to grow to a sizable problem before it was even detected."
Posted by: Besoeker || 03/14/2020 00:00 || Comments || Link || E-Mail|| [6493 views] Top|| File under:
Coronavirus roundup:
US Regulators Approve Roche's New And Faster COVID-19 Test
[IBTIMES] Swiss pharmaceutical giant Roche announced Friday it had received emergency approval from US regulators for a new and much faster test for diagnosing the deadly new coronavirus

...the twenty first century equivalent of bubonic plague, only instead of killing off a third of the population of Europe it kills 3.4 percent of those who notice they have it. It seems to be fond of the elderly, especially Iranian politicians and holy men...
The US Food and Drug Administration (FDA) has given the green light to commercialise the SARS-CoV-2 Test to detect the virus that has sparked the global COVID-19 pandemic, Roche said in a statement.

The test can be run in high volumes on fully automated equipment, Roche said, suggesting it could provide more results far faster than other tests available.

"We are increasing the speed definitely by a factor of 10," Thomas Schinecker, head of Roche's diagnostics unit, said in an interview with Bloomberg News.

The new Roche tests, which will also now be available in markets that accept the European CE-mark certification, are run on Roche's widely available cobas 6800/8800 systems and can provide results within 3.5 hours, the company said.

In a 24-hour period, the largest machines can provide results on up to 4,128 tests, it said.

Roche said it would have millions of tests available each month, and that it was committed to pushing the limits of its production capacity and delivering as many tests as possible.

U.S. Gen. Robert Abrams on Coronavirus: South Korea Is 'Trending Downward and Looking Good'
[BREITBART] U.S. Army Gen. Robert Abrams, commander of U.S. Forces Korea (USFK) in South Korea, said Friday that trends in South Korea, where there are more than 20,000 U.S. troops stationed, "are trending downward and looking good" in terms of the spread of the Chinese coronavirus.

...the twenty first century equivalent of bubonic plague, only instead of killing off a third of the population of Europe it kills 3.4 percent of those who notice they have it. It seems to be fond of the elderly, especially Iranian politicians and holy men...
"Currently, South Korea trends are trending downward and looking good," he said at a Pentagon video-conference briefing on Friday.

Among the USFK community, he said only nine out of 145 tested positive for coronavirus. That includes one service member and two family members, and the rest were South Korean employees or contractors. All nine lived off-base, he said.

"Out of a population of 58,000 that touches U.S. Forces Korea daily ‐ that's a pretty low number," he said. "Less than 1/100th of a percent of positive cases."

Abrams said at the peak of the epidemic in South Korea, USFK had 392 people in self-quarantine, and today, there are 55 people in self-quarantine.

"We have seen a downward trend for the last two weeks," he said.

The general shared how USFK was able to stop the spread of coronavirus among its four installations in South Korea, close to China, where the novel coronavirus originated. He said on January 27, when the outbreak in China started to gain traction and national attention, USFK enhanced 24/7 monitoring and assessing.

On January 28, USFK initiated a data call for service members who had traveled to or through China.
Posted by: trailing wife || 03/14/2020 00:00 || Comments || Link || E-Mail|| [6482 views] Top|| File under:
-Land of the Free
Champaign, IL mayor links Corona Virus, Gun Control and More
CHAMPAIGN, Ill. (WAND) - Champaign Mayor Deborah Frank Feinen has issued an executive order declaring an emergency in the city.

City officials said the emergency is related to the COVID-19, which is anticipated to cause an impact on the health of community members. Champaign Municipal Code allows the mayor to declare an emergency for a limited time.

Included in the executive order are ordinances that would give the city extraordinary powers to the Mayor.


Violating parts of the Open Meetings Act

Ban sale of firearms and ammunition

Ban sale of any alcohol

Closing of all bars, taverns, liquor stores, etc

Ban sale or giving away of gasoline or other liquid flammable or combustible products in any container other than a gasoline tank permanently fixed to a motor vehicle

Direct the shutoff of power, water, gas, etc

Take possession of private property and obtain full title to same

Prohibit or restrict ingress and egress to and from the City

"The executive order allows the city to be flexible to properly respond to the emergency needs of our community. None of the options will necessarily will be implemented but are available in order to protect the welfare and safety of our community if needed," Jeff Hamilton the City of Champaign's Communications Manger told WAND-TV.

Champaign leaders released a statement Friday evening in response to several false claims circulating online. They reiterated there is currently no firearm ban and no intent to seize property and close businesses.
Posted by: Besoeker || 03/14/2020 08:05 || Comments || Link || E-Mail|| [6500 views] Top|| File under:
Europe
Italy's coronavirus death toll surges as Lombardy seeks tougher curbs
[France24] The death toll from coronavirus in Italy has jumped by 250 in the last 24 hours, the biggest daily increase ever recorded by any country, as the worst-affected Lombardy region asked for a complete shutdown of factories and offices.

The government this week imposed drastic curbs nationwide, shutting bars, restaurants and most shops, and banning non-essential travel in an effort to halt the worst outbreak of the disease outside China.

The measures so far show no sign of slowing the number of deaths, which rose by 25% in a day to 1,266, the head of the Civil Protection Agency said on Friday.

The total number of cases rose to 17,660 from 15,113 the day before, an increase of some 17%.

Lombardy's health chief Giulio Gallera said the government's restrictions were not enough for the region which surrounds the financial capital Milan and accounts for three quarters of all the country's fatalities.

"We are asking for an exception to be made for Lombardy," he told RAI 3 television, calling for the closure of factories, offices and public transport in the region. "If we can resist for at least eight days, maybe we will see things turn around."

There was no indication of whether Prime Minister Giuseppe Conte would agree to further curbs in Italy's business heartlands, with the government increasingly concerned about the long-term scars the virus will leave on the fragile economy.

Some companies, such as car maker Fiat Chrysler, have decided to shut down part of their operations, while premium brakes maker Brembo announced on Friday it would temporarily stop work at all its four Italian plants.

"Today we have two objectives: Taking care of the sick and preventing infections, and taking care of our economy," Foreign Minister Luigi Di Maio said on Friday.

He was speaking at an event to thank China for sending 31 tonnes of medical supplies, including masks and respirators, to Italy, as well as a team of doctors.

"Italy is not alone," Di Maio said. "China is getting back on its feet and soon we too will be back on our feet."
Posted by: Besoeker || 03/14/2020 06:47 || Comments || Link || E-Mail|| [6496 views] Top|| File under:
Israel-Palestine-Jordan
Police investigating 21 Israelis suspected of violating quarantine
[IsraelNationalNews] Israeli police have launched criminal investigations of 21 residents who are suspected of violating the terms of their mandated isolation to prevent the spread of the coronavirus.

Most on the list are citizens who are believed to have been observed outside their homes during the 14-day period after their return from a foreign country. Israel requires anyone returning from abroad to remain isolated for that amount of time before they are free to leave if they do not display symptoms.


I saw people with masks on the bus today.




Being an idiot is not a function of IQ.
Posted by: g(r)omgoru || 03/14/2020 16:15 || Comments || Link || E-Mail|| [6472 views] Top|| File under:
Who's in the News
36
[untagged]
6
Govt of Iran
6
Govt of Iran Proxies
5
Sublime Porte
4
Commies
2
Arab Spring
1
Moslem Colonists
1
Hezbollah
1
Govt of Pakistan
1
Islamic State
1
Govt of Syria
1
Human Trafficking
1
Govt of Qatar (MB)
1
Taliban
1
Govt of Iraq
Bookmark
E-Mail Me
The Classics
The O Club
Rantburg Store
The Bloids
The Never-ending Story
Thugburg
Gulf War I
The Way We Were
Bio
Merry-Go-Blog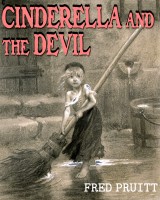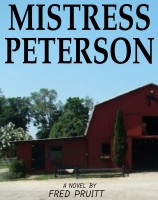 On Sale now!


A multi-volume chronology and reference guide set detailing three years of the Mexican Drug War between 2010 and 2012.

Rantburg.com and borderlandbeat.com correspondent and author Chris Covert presents his first non-fiction work detailing the drug and gang related violence in Mexico.

Chris gives us Mexican press dispatches of drug and gang war violence over three years, presented in a multi volume set intended to chronicle the death, violence and mayhem which has dominated Mexico for six years.
Click here for more information


Meet the Mods
In no particular order...


Steve White
Seafarious
Pappy
lotp
Scooter McGruder
john frum
tu3031
badanov
sherry
ryuge
GolfBravoUSMC
Bright Pebbles
trailing wife
Gloria
Fred
Besoeker
Glenmore
Frank G
3dc
Skidmark
Alaska Paul



Better than the average link...



Rantburg was assembled from recycled algorithms in the United States of America. No trees were destroyed in the production of this weblog. We did hurt some, though. Sorry.
18.208.186.139

Help keep the Burg running! Paypal: