-Lurid Crime Tales-
Man released under 'sanctuary city' rules sexually assaults 3-year-old
[NYPOST] An

undocumented Democrat

was released under reliably Democrat Chicago, aka The Windy City or Mobtown

...home of Al Capone, the Chicago Black Sox, a succession of Daleys, Barak Obama, and Rahm Emmanuel...
's "sanctuary city" policy ‐ only to sexually assault a 3-year-old girl and leave her sobbing for her father in a McDonald's bathroom, according to authorities.

Mexican national Christopher Puente, 34, was only in Chicago because cops refused to hold him for US Immigration and Customs Enforcement officials after he was arrested last year, ICE charged in a statement.

He was then arrested last month for allegedly assaulting the 3-year-old after luring her to his bathroom stall while her dad helped her brother in the restaurant restroom, the Chicago Sun-Times has reported.

"The victim called out 'Daddy, Daddy,'" Assistant State's Attorney James Murphy told a bond hearing last month, according to the Sun-Times.

Puente confessed, telling cops he was "f‐ked up and thinking dirty," Leighton Criminal Courthouse heard ‐ but seemed stunned when he was held without bail for predatory criminal sexual assault, the paper said.

"You don't understand. This is my first time," the hearing-impaired defendant signed rapidly in court, the Sun-Times said.

Puente ‐ who already had a long rap sheet ‐ was deported in 2014, but sneaked back over the Texas border just five days later, ICE said last week.

Agents filed a formal request for him to be detained and ultimately deported when he was arrested for theft last June ‐ but the agency says the "detainer was not honored," leaving him free for his latest attack.

"How many more victims must there be before

politician

s realize that sanctuary policies do not protect the innocent?" asked Robert Guadian, field office director of Chicago enforcement and removal operations. "Puente should have been in ICE custody last year and removed to his home country. Instead, irresponsible lawmaking allowed him to walk free and prey on our most vulnerable."

Chicago police defended their decision not to cooperate with ICE on immigration-related business, ABC News said.

"The Chicago Police Department remains committed to protecting all Chicago residents regardless of their immigration status," Chicago police said in a statement. "Our pledge to restrict ICE access to our information systems and our refusal to cooperate with ICE immigration enforcement measures has not changed."

Mayor Lori Lightfoot said ICE should "do their job better," ABC said.


Posted by: Fred || 03/03/2020 00:00 || Comments || Link || [336096 views] Top|| File under:
-Short Attention Span Theater-
White supremacist, 40, is jailed for 56 years after stabbing Iranian-American to death during fight outside a bar just months after being released from prison after manslaughter sentence
[MAIL] A white supremacist has been jailed for 56 years after stabbing a student to death outside a bar - just three months after he was released from prison after killing another man.

Craig Matthew Tanber, 40, stabbed Shayan Mazroei, 22, twice outside The Original Patsy's Irish Pub in Laguna Niguel, California, in September 2015.

Tanber's girlfriend, Elizabeth Thornburg, had got into an argument with Mazroei when the two went outside to smoke.

Witnesses said Thornburg hurled racial insults at the Iranian-American, and security camera footage showed her spitting on him, before chasing him back into the bar.

A bouncer then told Tanber and Thornburg to leave the bar.

But Tanber returned later and stabbed Mazroei twice - in the heart and shoulder - before fleeing the scene.

Mazroei stumbled back into the bar and collapsed, and died later at Mission Hospital.
Posted by: Skidmark || 03/03/2020 04:13 || Comments || Link || [336065 views] Top|| File under:
-Signs, Portents, and the Weather-
At least seven 9 19 die after tornadoes strike Nashville, middle Tennessee
NASHVILLE, Tenn. (Gray News/AP) - Tornadoes ripped across Tennessee early Tuesday, killing at least seven people.

The Tennessee Emergency Management Agency confirmed the preliminary death toll as first responders search the wreckage.

One twister hit downtown Nashville, collapsing about 40 buildings around the city. One was a concert venue that had just held an event for presidential candidate Bernie Sanders ahead of Super Tuesday voting.

Nashville Mayor John Cooper and the sheriffs of Putnam and Benton counties reported the fatalities across a landscape littered with blown-down buildings, snapped power lines and huge broken trees.

Authorities are pleading with the able-bodied to stay indoors, at least until daybreak can reveal the dangers of a landscape littered with blown-down walls and roofs, snapped power lines and huge broken trees.

Some schools already closed for Super Tuesday voting will be kept closed this week and beyond to handle repairs.
Posted by: Besoeker || 03/03/2020 08:53 || Comments || Link || [336091 views] Top|| File under:
Coronavirus round-up: 12,000 confirmed in Iran, only 125 new yesterday in China, and more


Germany, France, UK offer Iran 5 mln-euro package for coronavirus

Coronavirus in Washington state: 6 dead, 12 others infected
[KOMONEWS] SEATTLE - Six people have now died from the coronavirus in the Puget Sound area and at least 12 others have been infected, health officials said Monday, as King County's top executive issued an emergency declaration in response to the outbreak.

The newest victims in King County announced Monday include:
- A man in his 70s, a resident of LifeCare who was hospitalized at EvergreenHealth. The man had underlying health conditions and died Sunday.

- A woman in her 70s, a resident of LifeCare, was hospitalized at EvergreenHealth. She had underlying health conditions and died Sunday.

- A woman in her 80s, who was hospitalized at EvergreenHealth and was one of the earlier reported infected and died Sunday.

And a Snohomish County man in his 40s at EvergreenHealth has also died. He had been a previously-announced infection.

Overall, five deaths are King County residents and one death is a Snohomish County resident. Of the 12 other reported, confirmed infections, nine are King County residents and three are from Snohomish County.

Gov. Jay Inslee earlier issued a statewide emergency declaration Saturday after a man in Kirkland died of COVID-19, the first such reported death in the United States.


Mortality rate for coronavirus patients

[Dhaka Tribune]
Iranian council member close to supreme leader dies from coronavirus
[DAWN] A member of a council that advises Iran's supreme leader died after falling sick from the new coronavirus, state radio reported, becoming the first top official to succumb to the illness that is affecting members of the Islamic Republic's leadership. Expediency Council member Mohammad Mirmohammadi died at a Tehran hospital of the virus, state radio said according to AP. He was 71.






Big Pharma coming through?



First batch of experimental coronavirus vaccine shipped for human trials
[Ynet] The potential treatment was developed in record-breaking 42 days; The first phase of clinical trials in humans is set to begin in April.

American biotech company Moderna Inc., which announced it has completed development of world's first version of a coronavirus vaccine, has shipped on Monday the first batch of its rapidly developed vaccine to U.S. government researchers, who will launch the first human tests, checking whether the experimental shot could help suppress the epidemic originating in China.

The new vaccine, going by the name mRNA-1273, is an mRNA vaccine against the novel coronavirus encoding for a prefusion stabilized form of the Spike (S) protein. The S protein complex is necessary for membrane fusion and host cell infection and has been the target of vaccines against the coronaviruses responsible for Middle Eastern Respiratory Syndrome (MERS) and Severe Acute Respiratory Syndrome (SARS).

Additionally, Pharmaceutical company GSK announced on Monday it was working in concert with Chinese biotech company Clover Biopharmaceuticals on a coronavirus vaccine. The collaboration will revolve around the development of a potential protein-based vaccine known as COVID-19 S-Trimer, manufactured by the Chengdu-based pharma company.






Posted by: trailing wife || 03/03/2020 00:00 || Comments || Link || [336077 views] Top|| File under:
Will Northern Hemphisphere Spring Tame the Coronavirus
[Time] link is to a 'maybe yes, maybe no' article a few days ago

However, I noticed today that the confirmed new cases reported today in Hubai Province was only 196 compared to 398 a week ago and 1933 the week before that (using the WHO situation reports).

This is in a population of about 60 million.

Of course the Hubai numbers might be way wrong but if the numbers are accurate or even close to accurate it does lend some support to the 'spring will tame' theory.

Also, SKor, Italy and Iran all have an acceleration of new cases but given the non symptomatic period for this virus that might be reasonable.
Posted by: lord garth || 03/03/2020 00:00 || Comments || Link || [336085 views] Top|| File under:
China-Japan-Koreas
Coronavirus wipes out business in gambling capital of the world
[FoxNews] Gross gaming revenue in Macao plunged 87.8% in February.


beating the over/under!


Gross gaming revenue in Macao fell 87.8 percent year-over-year in February to 3.1 billion patacas ($386.5 million), according to the Gaming Inspection & Coordination Bureau. The sharp drop came after the government on Feb. 4 ordered casino operators to shut down for 15 days to help prevent the spread of the coronavirus.

February marked the second consecutive month that Macao was affected by the outbreak. Gross gaming revenue fell 11.3 percent year-over-year in January — to 22.1 billion patacas — after Macao was forced to close its borders to mainland China during the Jan. 24-30 Lunar New Year holiday, a particularly busy time for traveling in China.

Macao, the only place where gambling is legal in China, receives about 76 percent of its revenue from the industry. Gross gaming revenue for 2019 was 292.5 billion patacas ($36.6 billion), more than three times the size of Clark County, Nevada, home of Las Vegas ($10.36 billion).

Posted by: Skidmark || 03/03/2020 00:00 || Comments || Link || [336073 views] Top|| File under:
Prosecutors describe ex-CIA engineer charged in massive leak as 'angry and vindictive'
[FoxNews] Federal prosecutors said Monday that a software engineer on trial for the largest leak of classified information in CIA history was "prepared to do anything" to betray the agency.

Joshua Schulte is a former CIA coder accused of sending the anti-secrecy group WikiLeaks a large portion of the agency's computer hacking arsenal — tools the agency had used to conduct espionage operations overseas.

His defense attorney argued the man had been scapegoated for a breach that exposed secret cyberweapons and spying techniques.

Prosecutors have said the leak was devastating to national security, as it exposed CIA operatives, brought intelligence gathering to a halt and left allies wondering whether the U.S. could be trusted with sensitive information.

Schulte left a trail of evidence despite learned attempts to erase his digital fingerprints, Laroche said in closing arguments. Schulte became disgruntled at the CIA, he said, and took meticulous steps to plan — and cover up — the 2016 theft.

Schulte, 31, worked for a CIA group in Langley, Va., that designs computer code to spy on foreign adversaries. The so-called Vault 7 leak revealed how the CIA would hack Apple and Android cellphones in overseas spying operations.

The government settled too hastily on Schulte as the leaker, Shroff said, ignoring suspicious activity by one of his colleagues who was ultimately suspended. The prosecution's theory has "giant holes," she said, including the unresolved question of why WikiLeaks waited nearly a year to publish the archive.
Posted by: Skidmark || 03/03/2020 03:53 || Comments || Link || [336102 views] Top|| File under:
Economy
Dow Industrials Rally 5.1% on Central-Bank Stimulus Hopes
[WSJ] The Dow Jones Industrial Average rebounded from seven-session streak of declines with its best day in more than a decade, lifted by investors' bets that central banks can stabilize markets and shield economic growth from the impact of the coronavirus epidemic.

Monday's moves helped reverse some of the declines suffered last week‐the worst for major U.S. indexes since the financial crisis. Gains were broad-based, with all 11 sectors of the S&P 500 rising more than 2%. Apple and Microsoft surged, adding a combined $193 billion in market value for the day, according to FactSet data. U.S. oil prices posted their largest one-session advance since mid-September.

The blue-chip index of 30 stocks surged 1293.96 points, or 5.1%, to 26703.32 in its biggest one-day percentage gain since March 2009 and its biggest point advance on record. Other major indexes posted their biggest one-day percentage gains since December 2018, with the S&P 500 rising 136.01 points, or 4.6% to 3090.23 and the tech-heavy Nasdaq Composite gaining 384.80 points, or 4.5%, to 8952.16.

Investors piled into wagers that the Federal Reserve and other major central banks may lower interest rates, possibly in tandem to boost the firepower of stimulus efforts. The yield on the benchmark 10-year U.S. Treasury note plumbed new record lows, settling at 1.085%.
Posted by: Besoeker || 03/03/2020 00:18 || Comments || Link || [336078 views] Top|| File under:
Lockheed inks $1.14B modification for rocket contract
[Washington Business Journal] The Army, Romania and South Korea awarded Lockheed Martin with a $1.14 billion contract modification for Guided Multiple Launch Rocket Systems (GLMRS) and support equipment Thursday.
Posted by: Besoeker || 03/03/2020 00:00 || Comments || Link || [336066 views] Top|| File under:
Government
White House Nominates Nation's 1st African American Military Service Chief
[Mil.com] The White House has nominated Gen. Charles "CQ" Brown to be the next top general to lead the U.S. Air Force. The nomination, announced by the Defense Department Monday afternoon, would make him the first African American officer to serve as the top uniformed officer for any of the military branches.

The Wall Street Journal first reported Monday that Brown, currently the head of Pacific Air Forces, would be tapped for 22nd Air Force chief of staff, following Gen. David Goldfein, who is set to retire this summer after four years in the position. Brown would also be the first black officer to sit on the Joint Chiefs of Staff since then-Army Gen. Colin Powell served as chairman between 1989 and 1993.

"The [Air Force] will be well served by the formidable talents of CQ Brown," Air Force Secretary Barbara Barrett said in a tweet following the announcement. "He has unmatched strategic vision and operational expertise. His leadership will be instrumental as the service continues to focus on the capabilities and talent we need to implement the [National Defense Strategy]."

Before his post at PACAF, Brown was the deputy commander of U.S. Central Command at MacDill Air Force Base, Florida. He also served as the head of Air Forces Central Command (AFCENT) between 2015 and 2016, during the height of the air campaign against Islamic State fighters in Iraq and Syria.

The highly decorated commander, an F-16 Fighting Falcon pilot by training, commissioned in 1984 and has accumulated more than 2,900 flight hours, including 130 combat hours in various aircraft.

With posts that have taken him across Europe, the Pacific and the Middle East, Brown has also "commanded a fighter squadron, the U.S. Air Force Weapons School, and two fighter wings" throughout his career, his bio states.
Posted by: Besoeker || 03/03/2020 08:19 || Comments || Link || [336087 views] Top|| File under:
Home Front: Culture Wars
As Disdain for Prayer Grows, Media Take Shots at Trump and Pence for Bowing Their Heads Last Week
[RedState] Last week was a week of prayer at the White House. Both the President and VP Mike Pence participated in communion with a Higher Power, and some folks in the media don't seem to be fans.

On February 27th, Trump hosted the Black History Month roundtable discussion, amid which former NFL player Jack Brewer ‐ as covered by RedState's Nick Arama ‐ called the Commander-in-Chief "the first black president."
Posted by: Besoeker || 03/03/2020 07:32 || Comments || Link || [336092 views] Top|| File under:
Who's in the News
32
[untagged]
12
Sublime Porte
6
Arab Spring
4
Govt of Iran
4
Moslem Colonists
3
Govt of Iraq
3
Taliban
2
Govt of Pakistan
2
Hezbollah
2
Islamic State
1
Govt of Iran Proxies
1
al-Qaeda in North Africa
1
Thai Insurgency
Bookmark
E-Mail Me
The Classics
The O Club
Rantburg Store
The Bloids
The Never-ending Story
Thugburg
Gulf War I
The Way We Were
Bio
Merry-Go-Blog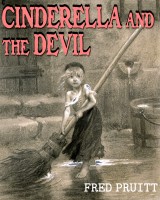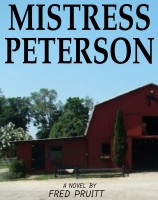 On Sale now!


A multi-volume chronology and reference guide set detailing three years of the Mexican Drug War between 2010 and 2012.

Rantburg.com and borderlandbeat.com correspondent and author Chris Covert presents his first non-fiction work detailing the drug and gang related violence in Mexico.

Chris gives us Mexican press dispatches of drug and gang war violence over three years, presented in a multi volume set intended to chronicle the death, violence and mayhem which has dominated Mexico for six years.
Click here for more information


Meet the Mods
In no particular order...


Steve White
Seafarious
tu3031
badanov
sherry
ryuge
GolfBravoUSMC
Bright Pebbles
trailing wife
Gloria
Fred
Besoeker
Glenmore
Frank G
3dc
Skidmark



Better than the average link...



Rantburg was assembled from recycled algorithms in the United States of America. No trees were destroyed in the production of this weblog. We did hurt some, though. Sorry.
44.212.96.86

Help keep the Burg running! Paypal: