Man who allegedly slit French tourist's throat arrested
[NYPOST] The man who allegedly slit a French tourist's throat last week has been arrested, the NYPD announced Monday.

Khalief Young, 28, was busted by an officer who spotted him on the street around 3:50 p.m. Monday, police sources told The Post.

He was charged with two counts of assault in the second degree, police said.

Young is accused of slashing 27-year-old Gabriel Bascou in the neck on Valentine's Day just as he and his girlfriend were walking out of an IHOP around 11 a.m. on Adam Clayton Powell Jr. Boulevard near West 132nd Street.

Bascou was caught on video bleeding on a sidewalk as passersby rushed to help him.

He's been recovering at Harlem Hospital.

Young lives approximately two blocks from the pancake restaurant and has randomly attacked at least two others in the past, police sources said.


And according to the article, he has a habit of suddenly attacking others.
Posted by: Fred || 02/19/2020 00:00 || Comments || Link || E-Mail|| [257 views] Top|| File under:
-Obits-
RIP- The water appeared to be on fire, and the scent of burning oil filled the air

[WashingtonPost] The USS Arizona burned around him in Pearl Harbor. A fellow sailor defied orders to save his life.

Donald Stratton stood on the deck of the USS Arizona as a Japanese bomb decimated part of the battleship, stationed in Pearl Harbor off the coast of Honolulu. The ground trembled beneath his feet as explosions rang out and a fireball ripped through him, setting his T-shirt ablaze and destroying part of his ear, he wrote in his memoir, "All the Gallant Men."

Cont- "The six of us went hand over hand across the line and above the inflamed water," Stratton wrote. "My body was burned, my hands were raw, and I was focused on survival. I never thought about not making it."

Lou Conter and Ken Potts, both 98, are now the only living survivors of the Arizona, where 1,177 sailors and Marines were killed ‐ roughly half of the total death toll ‐ and 335 escaped in the attack on Pearl Harbor. The loss of one of the few remaining people with memories of what happened on that ship heralds the time when a monumental part of the infamous attack will be lost to history.
Posted by: Woodrow || 02/19/2020 00:00 || Comments || Link || E-Mail|| [251 views] Top|| File under:
-Signs, Portents, and the Weather-
Coronavirus infection may be spread by people without symptoms, mounting evidence suggests
h/t Instapundit


[Philadelphia Inquirer] - Testing of throat swabs from two people with no symptoms of coronavirus illness revealed that they were nonetheless infected with the virus, according to a report from Germany published Tuesday in the New England Journal of Medicine.

The finding, though previously suspected, would make the job of containing the virus significantly more difficult.


It's called asymptomatic carrier - https://en.wikipedia.org/wiki/Asymptomatic_carrier
Posted by: g(r)omgoru || 02/19/2020 03:31 || Comments || Link || E-Mail|| [385 views] Top|| File under:
Africa Subsaharan
Ten killed in attack in eastern DRC Beni region
[ENGLISH.ALARABIYA.NET] Ten people were killed late Monday in an attack in the eastern Democratic Republic of the Congo

...formerly the Congo Free State, Belgian Congo, Zaire, and who knows what else, not to be confused with the Brazzaville Congo aka Republic of Congo, which is much smaller and much more (for Africa) stable. DRC gave the world Patrice Lumumba and Joseph Mobutu, followed by years of tedious civil war. Its principle industry seems to be the production of corpses. With a population of about 74 million it has lots of raw material...
region of Beni, where a notorious militia has killed hundreds since October, a local official and a military officer said.

"Eight civilians, an intelligence agent and a soldier" were killed in the attack on the village of Manzahalo, local leader John Kambale told AFP on Tuesday. The toll was confirmed by a military officer, who blamed the Allied Democratic Forces (ADF) militia.
Posted by: Fred || 02/19/2020 00:00 || Comments || Link || E-Mail|| [87 views] Top|| File under:
Britain
UK gets it right, shuts the door to unskilled migrants
[Politico] LONDON ‐ The U.K. government will not create a visa route for low-skilled migrants and temporary workers in its post-Brexit immigration system, which will give "top priority" to those with the highest skills, including scientists, engineers and academics.

A policy paper published Tuesday evening outlines plans for a new points-based system after EU freedom of movement ends in December. The report said employers "will need to adjust" to not being able to recruit unskilled workers from Europe.

"We need to shift the focus of our economy away from a reliance on cheap labour from Europe and instead concentrate on investment in technology and automation. Employers will need to adjust," the paper said.

"It is important that employers move away from a reliance on the U.K.'s immigration system as an alternative to investment in staff retention, productivity and wider investment in technology and automation."

Carolyn Fairbairn, director-general of the employers' group CBI, said firms in the care, construction, hospitality, food and drink sectors could be most affected.

"In some sectors firms will be left wondering how they will recruit the people needed to run their businesses," she said. "Firms know that hiring from overseas and investing in the skills of their workforce and new technologies is not an 'either or' choice ‐ both are needed to drive the economy forward."
Posted by: Besoeker || 02/19/2020 02:29 || Comments || Link || E-Mail|| [302 views] Top|| File under:
UK Passengers on Diamond Princess Stranded near Japan
[Express] Coronavirus cruise ship horror as UK abandons Britons to their fate - 'We are forgotten'
apparently 450+ infected on this ship out of 3k passengers

what is amazing (and good) is that no one has died and as far as I can tell no one seems to be in critical condition - perhaps a less lethal strain of the virus on that ship
Posted by: lord garth || 02/19/2020 00:00 || Comments || Link || E-Mail|| [125 views] Top|| File under:
Russia bans Chinese from entering the country.
[rbc.ru] Russia closes its borders to citizens of China. Entrance to Russia will be banned on February 20 for all visitors from China: tourists, students, entrepreneurs

Prime Minister Mikhail Mishustin signed a decree that prohibits Chinese citizens from entering Russia. This was reported to reporters in the operational headquarters for the fight against coronavirus.

A travel ban to Russia is imposed for Chinese citizens visiting the country for both tourism and business, educational and private purposes. The border for them will be closed from February 20. The decision was made "in order to ensure the security of the state, protect public health and the non-proliferation of new coronavirus infection."

Also, the Russian authorities temporarily suspend the processing of documents for Chinese citizens to enter Russia, including accepting documents for a visa, issuing invitations to enter, permits to attract foreign workers. Acceptance of any documents stops on February 19.

"The restriction will not affect transit passengers," the Deputy Prime Minister Tatyana Golikova specified in the secretariat.

In 2019, 2.3 million citizens of the People's Republic of China arrived in Russia, it follows from the statistics of the FSB Border Service on the indicator "entry of foreign citizens into the Russian Federation". Of these, 1.5 million Chinese arrived for tourism purposes, 321 thousand - for business.

Russia has previously restricted air traffic to China. Moscow allowed only Aeroflot and four Chinese airlines to fly to China and back. All passengers from China pass through Sheremetyevo terminal F. Since February 14, a temporary ban on charter flights to China has entered into force. Until February 14, charter flights were carried out for the return of Russians in the PRC.

Posted by: 3dc || 02/19/2020 00:00 || Comments || Link || E-Mail|| [106 views] Top|| File under: Commies
China-Japan-Koreas
China not allowing World Health Organization representatives into Hubei province
[Arutz Sheva] Over one hundred people have died from COVID-19, the new coronavirus, since Tuesday - almost all of them in China, and the vast majority of them in the country's Hubei province.

Official statistics show a drop in the speed at which new patients are being infected with the virus, a sign that the lockdowns China has imposed on Wuhan and several other cities are beginning to work.

At the same time, China refused requests from the World Health Organization (WHO) representatives to entier Hubei.

In addition, the Chinese government has decided to tighten the lockdown, and police officers dressed in protective gear are now walking from house to house checking residents' temperatures. Anyone who is suspected of having contracted the coronavirus is transferred to one of the large isolation centers set up in halls and other public buildings.

The Chinese authorities have warned that those who refuse to cooperate - either refusing the inspections or refusing to move to an isolation center if asked to do so - will be severely punished.

In addition, the government is following pharmacy purchases, and anyone who purchases medication for fever or cough needs to present identification and his details are transferred to the authorities, which come to his home to investigate whether he needs to be transferred to an isolation center.
Posted by: g(r)omgoru || 02/19/2020 07:38 || Comments || Link || E-Mail|| [178 views] Top|| File under: Commies
Europe
French ski resort angers ecologists by using helicopters to transport snow
[France24] A French ski resort has angered ecologists by using helicopters to transfer snow to its lower slopes after a mild winter left them devoid of the white stuff.

"Using helicopters to bring snow to ski resorts is not an option," said the Minister of Ecological Transition Élisabeth Borne on Sunday.

"It's a question of putting a quick stop to it. It's not possible to repeat such a highly polluting operation," one of Borne's advisers told AFP.

Officials at the Luchon-Superbagnères ski resort in the Pyrenees made the decision on Friday to transport the snow from higher up the mountains to the lower slopes used by beginners and ski schools.

It took two and a half hours to transport some 50 tonnes of snow at a cost of between €5,000 to €6,000, said Hervé Pouanu, the director of the local council in France's southwest.

Pounau said the resort expected to recoup at least ten times the cost of the operation from the business that would have been lost from the lack of snow.

Pounau acknowledged the operation was not "very eco-friendly" but explained that it was an "exceptional move".

"We have no intention of doing it again. We didn't have a choice this time," said Pounau, adding that the operation would enable between 50 and 80 people ‐ resort and hotel staff ‐ to work through the holidays.

For the moment, about 40% of the ski area is open.
Posted by: Besoeker || 02/19/2020 02:51 || Comments || Link || E-Mail|| [230 views] Top|| File under:
Government
Pres. Trump commutes sentence of Rod Blagojevich and others
[Right Scoop] Trump has just announced that he commuted the sentence of Rod Blagojevich, who was convicted for trying to sell Obama's Senate seat:

Trump says he served eight years in jail and had a long time to go, suggesting his sentence went too far. He added the prosecution was by Comey, Fitzpatrick, "the same group." Trump says that even though Blagojevich was on the Apprentice, he doesn't know him that well.

Earlier today, Trump pardoned the former owner of the San Francisco 49ers:

President Donald Trump on Tuesday pardoned Edward DeBartolo Jr., the former San Francisco 49ers owner convicted in a gambling fraud scandal who built one of the most successful NFL teams in the game's history.

DeBartolo, who owned the San Francisco 49ers during their 1980s-1990s dynasty, was involved in one of the biggest owners' scandals in the sport's history. In 1998, he pleaded guilty to failing to report a felony when he paid $400,000 to former Louisiana Gov. Edwin Edwards in exchange for a riverboat gambling license.

The White House announced the surprise decision to reporters on Tuesday, with NFL greats Jerry Rice, Jim Brown, Ronnie Lott and Charles Haley in attendance.

"You know what, we all make mistakes and today the president cleared that mistake from him," said Haley, an NFL Hall of Fame defensive end who played on two of DeBartolo's Super Bowl winning teams.

Trump has no fear. Most presidents save their pardons until it won't have a negative impact on them electorally speaking.
Posted by: Besoeker || 02/19/2020 02:05 || Comments || Link || E-Mail|| [147 views] Top|| File under:
India-Pakistan
Chemical lab says respiratory problems may be result of 'overexposure to soybean dust'
[DAWN] The International Centre for Chemical and Biological Sciences (ICCBS) on Tuesday advised the government to consider "exposure to soybean dust (aeroallergens)" as a cause of breathing difficulties being faced by residents of Bloody Karachi


...formerly the capital of Pakistain, now merely its most important port and financial center. It is among the largest cities in the world, with a population of 18 million, most of whom hate each other and many of whom are armed and dangerous...


's Keamari area.

So far, 14 people from different areas of Keamari have died and over 400 have been taken to different hospitals for treatment reportedly after inhaling toxic gas. Residents have complained of experiencing breathing difficulties, "burning sensation in the nose", watery eyes and itching in the throat.

ICCBS is an advanced research centre at the University of Karachi. The Dr Panjwani Centre for Molecular Medicine and Drug Research and Hussain Ebrahim Jamal Research Institute of Chemistry are part of the research centre.

A letter sent today to Karachi Commissioner Iftikhar Shallwani by Dr Muhammad Iqbal Choudhary, the director of ICCBS, said that the lab had examined blood and urine samples of people "exposed to toxic aerosols" as well as soybean dust samples collected from the port area. Dr Choudhary said that while the ICCBS was still "extensively engaged in deciphering the cause of this toxic exposure", the findings so far suggest that the symptoms being experienced by Keamari residents are a result of "overexposure to soybean dust".
Posted by: Fred || 02/19/2020 00:00 || Comments || Link || E-Mail|| [119 views] Top|| File under:
The Army is doubling down on a brand new sniper rifle
[Task & Purpose] The Army is almost doubling its purchase of new bolt-action Precision Sniper Rifles as its primary anti-personnel sniper system of choice, according to budget documents.

The Army wants to purchase 536 Precision Sniper Rifles (PSR) for a total of $10.13 million, according to the service's fiscal year 2019 budget request, an increase over the 357 systems that the service initially purchased for $5.74 million in fiscal year

The Army's PSR, which the documents indicate will be produced by Barrett Firearms, will eventually become the "primary anti-personnel sniper weapons system" for all of the service's sniper teams, replacing the M107 sniper rifle and offering "improved accuracy in a lighter weight package."

The PSR "provides increased probability of hit over the current M2010 [Enhanced Sniper Rifle] configuration at distances up to twelve-hundred (1200) meters and increases range out to fifteen-hundred (1500), which enhances the sniper role in supporting combat operations and improves sniper survivability," according to Army budget documents.

The system also includes a sound suppressor and direct view optics with fire control capabilities which "allows snipers, when supplemented with a clip-on image intensifier or thermal sensor system, to effectively engage enemy snipers, as well as crew served and indirect fire weapons virtually undetected in any light condition," according to Army budget documents.
Posted by: Besoeker || 02/19/2020 00:00 || Comments || Link || E-Mail|| [234 views] Top|| File under:
Home Front: Culture Wars
Man forced woman to watch roots 'Roots' - Defendant wanted victim to 'better understand her racism'
[Smok'n Gun] FEBRUARY 18--An Iowa man held a female acquaintance captive and forced her to watch "Roots" so that she "could better understand her racism," according to a criminal complaint.


I frequently watch 'Wheel of Fortune' to learn more about LGBT word identification aptitude and spelling proficiency.


Investigators allege that Robert Lee Noye, 52, yesterday forced Jill Shelton, 37, to sit with him and watch the program about slavery. Shelton allegedly was held against her will inside a small Cedar Rapids home (seen below) she has shared with Noye.

Shelton told police that when she tried to move, Noye "threatened her to remain seated and watch the movie with him" or else he would "kill her and spread her body parts across I-380 on the way to Chicago," the complaint charges.

Noye, pictured at right, was arrested for felony harassment and false imprisonment, a misdemeanor. He was booked into the Linn County jail and released from custody last night. A judge has ordered Noye to have no contact with Shelton.

Court records show that Noye and Shelton have been involved in a tumultuous relationship spanning nearly two decades, with both parties filing for multiple restraining orders against the other person.

The criminal complaint does not reveal whether Shelton was allegedly forced to watch the original nine-hour "Roots" miniseries or subsequent remakes based on Alex Haley's novel.
Posted by: Besoeker || 02/19/2020 07:53 || Comments || Link || E-Mail|| [373 views] Top|| File under:
Who's in the News
38
[untagged]
10
Sublime Porte
4
Islamic State
3
Commies
3
Govt of Iraq
3
Arab Spring
2
al-Shabaab (AQ)
2
Govt of Iran
2
Govt of Iran Proxies
2
Hezbollah
2
al-Nusra
1
Moslem Colonists
1
Govt of Pakistain Proxies
1
Govt of Sudan
1
Hamas
Bookmark
E-Mail Me
The Classics
The O Club
Rantburg Store
The Bloids
The Never-ending Story
Thugburg
Gulf War I
The Way We Were
Bio
Merry-Go-Blog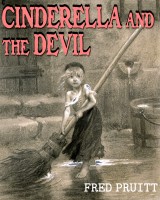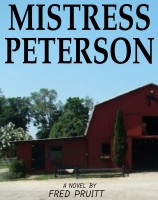 On Sale now!


A multi-volume chronology and reference guide set detailing three years of the Mexican Drug War between 2010 and 2012.

Rantburg.com and borderlandbeat.com correspondent and author Chris Covert presents his first non-fiction work detailing the drug and gang related violence in Mexico.

Chris gives us Mexican press dispatches of drug and gang war violence over three years, presented in a multi volume set intended to chronicle the death, violence and mayhem which has dominated Mexico for six years.
Click here for more information


Meet the Mods
In no particular order...


Steve White
Seafarious
Pappy
lotp
Scooter McGruder
john frum
tu3031
badanov
sherry
ryuge
GolfBravoUSMC
Bright Pebbles
trailing wife
Gloria
Fred
Besoeker
Glenmore
Frank G
3dc
Skidmark
Alaska Paul



Better than the average link...



Rantburg was assembled from recycled algorithms in the United States of America. No trees were destroyed in the production of this weblog. We did hurt some, though. Sorry.
18.234.97.53