-Short Attention Span Theater-
Indian man arrested after eating sloth bear genitalia to boost sex drive: police
[FOX] An Indian man was arrested Saturday after police allege that he cut off and ate sloth bear genitalia in an effort to boost his sex drive.

The man, only identified as "Yarlen," was taken into custody in the western state of Gujarat after being on the run for years, authorities said.

"We created a special cell to track him down and arrest him," Ritesh Sirothia, of the Madhya Pradesh Forest Department, told the BBC. "It was our longest chase, it went on for six years."

Investigators first thought something was amiss when they were notified of sloth bear carcasses — without their genitals — in Kanha National Park.

Officials say Yarlen is part of the nomadic Pardhi-Behelia tribe, which typically lives in forests and hunts to survive, and reportedly believes animal penises serve as an aphrodisiac.
Eat a bag o' dicks
In 2013, Yarlen was first arrested after two south bears were discovered without genitals and without gall bladders. He spent a year in jail before being released in 2014, when he made bail and fled.


Posted by: Skidmark || 10/26/2019 07:55 || Comments || Link || E-Mail|| [316 views] Top|| File under:
Slouching Soetoro catches a few ZZZ's at Eligah Cummings funeral
[American Mirror] Did President Obama doze off as Hillary Clinton played preacher at Elijah Cummings funeral today?

The former president, who was slouched back sitting in the second row, appeared to fall asleep as the potential third-time presidential candidate eulogized the Baltimore politician.

Watch:
Posted by: Besoeker || 10/26/2019 03:29 || Comments || Link || E-Mail|| [508 views] Top|| File under:
Arkansas hunter dies after being attacked by a deer he'd just shot
[CBSNEWS] In a shocking twist of fate, an experienced Arkansas hunter was attacked by a deer he had just shot in the woods on Tuesday evening. The hunter later died after suffering puncture wounds from the deer's antlers.Officials said 66-year-old Thomas Alexander was hunting in Yellville, Arkansas on Tuesday when he shot a buck using a muzzleloader. As he approached the animal, believing it was dead, it attacked him.

"He apparently went over to the buck and it got up and attacked him," said Keith Stephens, the chief of communications for the Arkansas Game and Fish Commission.

Alexander was able to call his wife and emergency responders planned to airlift him out of the woods, but he stopped breathing before they could get in the helicopter, so he was taken by ambulance instead.

Alexander was pronounced dead at Baxter Regional Medical Center in Mountain Home, Stephens said. An official cause of death has not been released.

"We're not sure that he died from the deer. It could have been other medical issues. It's my understanding that there's not going to be an autopsy," Stephens told CBS News. "The hospital did note that he had several puncture wounds."

Stephens said the situation is "very rare." A similar attack by a

maimed

deer occurred in south Arkansas in 2016, but the hunter in that case survived.

The Arkansas Game and Fish Commission has sent two K-9 units to search for the deer, but have been unsuccessful. It is not known whether or not it survived the incident.




Posted by: Fred || 10/26/2019 00:00 || Comments || Link || E-Mail|| [260 views] Top|| File under:
-Signs, Portents, and the Weather-
Meth driving overdose deaths in West, fentanyl still nation's top killer
[FOX] While fentanyl and heroin are still driving overdose deaths in the U.S., meth has emerged as one of the nation's top culprits. In data compiled by the Centers for Disease Control and Prevention (CDC), methamphetamine ranked fourth in drugs involved in fatal overdoses nationwide, but in several regions meth was the number one killer.

According to the report, fentanyl was involved in 39 percent of the 70,000 overdose deaths that occurred in 2017, while heroin accounted for 23 percent and cocaine 21 percent. Methamphetamine accounted for 13 percent, but in western regions, that number jumped to 38 percent.

The report, which was compiled using overdose death certificates, found that while fentanyl had a strong prevalence in deaths that occurred in New England, meth lagged behind at number 10, but it was nearly the opposite out West.
Posted by: Skidmark || 10/26/2019 07:52 || Comments || Link || E-Mail|| [348 views] Top|| File under:
Facebook launches a news section and will pay publishers
[ENGLISH.ALARABIYA.NET] Over the course of its 15 year history, Facebook has variously ignored news organizations while eating their advertising revenue, courted them for video projects it subsequently abandoned, and then largely cut their stories out of its newsfeeds.

Now it plans to pay them for news headlines - reportedly millions of dollars in some cases.

Enter the "News Tab," a new section in the Facebook mobile app that will display headlines - and nothing else - from the Wall Street Journal, the Washington Post, BuzzFeed News, Business Insider, NBC, USA Today and the Los Angeles Times, among others. Local stories from several of the largest US cities will also make the grade; headlines from smaller towns are on their way, Facebook says.

Tapping on those headlines will take you directly to publisher websites or apps, if you have any installed. Which is more or less what publishers have been requesting from Facebook for years.

It's potentially a big step for a platform that has long struggled with both stamping out misinformation and making nice with struggling purveyors of news. Though media watchers remain skeptical that Facebook is really committed to helping sustain the news industry.

Facebook declined to say who is getting paid and how much, saying only that it will be paying "a range of publishers for access to all of their content." Just last year, CEO Mark Zuckerberg said he wasn't sure it "makes sense" to pay news outlets for their material.

But now, as Zuckerberg told The

News Agency that Dare Not be Named

in an interview, "there's an opportunity to set up new long term, stable financial relationships with publishers."

News executives have long been unhappy about the extent to which digital giants like Facebook make use of their stories - mostly by displaying headlines and short summaries when users post news links. A bipartisan bill introduced in Congress this year would grant an antitrust exemption to news companies, letting them band together to negotiate payments from the big tech platforms.

"It's a good direction that they're willing for the first time to value and pay for news content," said David Chavern, head of the News Media Alliance, a publisher trade group. "The trouble is that most publishers aren't included."


Posted by: Fred || 10/26/2019 00:00 || Comments || Link || E-Mail|| [195 views] Top|| File under:
Judge in Texas rules parents must make joint decision in gender transition case
[FOXNEWS] A judge ruled on Thursday that a 7-year-old child in Texas would remain under a joint managing conservatorship of both parents ‐ the father has been in a desperate battle to keep the boy from undergoing a gender transition championed by the biological male's mother.

The Texan reported that Judge Kim Cooks gave the two parents, Jeff Younger, the father, and the mother, Dr. Anne Georgulas, joint decision-making over all medical, dental and psychiatric care for their kids.

A ruling in favor of the mother could have allowed her to move forward with plans to potentially give the boy puberty blockers after she received a letter of recommendation from Dallas Rainbow Therapy, urging that he "receive a full psychological assessment for gender dysphoria and potentially take hormone blockers," The Washington Examiner reported.

Cooks also issued a gag order on the father, the newspaper reported.


"He's guilty of making me look like an idiot!"


Younger petitioned the court earlier this month for sole custody of his twins, James and Jude, to prevent their mother, Georgulas, from allowing James to begin hormone replacement therapy.

According to Georgulas, who works as a pediatrician, James is transgender, identifies as a girl, likes to wear dresses and goes by the name "Luna." Younger says James is a happy boy, and he contends that a "social transition" or "medical transition" would not be in his best interest.

James' mom, who is divorced from Jeff Younger, initially filed a petition for joint conservatorship which required Younger to affirm the child's identity by using the name "Luna," something recommended by James' therapists. In response, Younger filed for sole custody. But on Monday, a jury returned a verdict in favor of Georgulas.
Posted by: Fred || 10/26/2019 00:00 || Comments || Link || E-Mail|| [250 views] Top|| File under:
Afghanistan
19 Recent Cases of Polio in Afghanistan: Health Officials
[ToloNews] Officials from the World Health Organization, Save the Children and the Afghan Ministry of Public Health on Thursday reported at least 19 new polio

...Poliomyelitis is a disease caused by infection with the poliovirus. Between 1840 and the 1950s, polio was a worldwide epidemic. Since the development of polio vaccines the disease has been largely wiped out in the civilized world. However, since the vaccine is known to make Moslem pee-pees shrink and renders females sterile, bookish, and unsubmissive it is not widely used by the turban and automatic weapons set. Currently the disease is only found in Pakistain and Afghanistain...
incidents in the country over the past ten months.

All cases were reported in the eastern and southern regions of the country, said the officials.

According to the World Health Organization, Afghanistan and Pakistain are among the two nations where the polio virus is still threatening the lives of children.

"I want to emphasize that everybody has a role to play in eradicating polio. In this regard, I want to speak directly to Afghan mothers and fathers about the importance of vaccinating their children against polio," said Lawrence Chabirand, the Deputy Polio Team Lead for UNICEF.

Najma, 21, is a physiotherapist who became the victim of polio when she was a child.

"I suffered a heavy polio fever. During that time there was war and there were no health services for the public," said Najma Hajjizada, a Polio victim.


GEOGRAPHICAL BREAKDOWN OF CASES:

8 incidents in Uruzgan

5 cases in

Helmand


...an Afghan province populated mostly by Pashtuns, adjacent to Injun country in Pak Balochistan...




3 cases in Kandahar

1 case in

Paktika


...which coincidentally borders South Wazoo...




1 case in Kunar

1 case in

Nangarhar


The unfortunate Afghan province located adjacent to Mohmand, Kurram, and Khyber Agencies. The capital is Jalalabad. The province was the fief of Younus Khalis after the Soviets departed and one of his sons is the current provincial Taliban commander. Nangarhar is Haqqani country..


According to the Afghan and international health officials, security threats and the migration of Afghans between Afghanistan and the Pakistain, are among the key factors providing obstacles to the complete eradication of the virus.

"75 cases of polio have been recorded in Pakistain, with most of the incidents in Khyber-Pakhtunkhwa province.

According to the Afghan Ministry of Public Health, the Afghan government spent $8.5 million in a polio vaccination campaign last month, however, violence has been preventing the complete eradication of the virus.
Posted by: trailing wife || 10/26/2019 03:14 || Comments || Link || E-Mail|| [200 views] Top|| File under:
Africa Horn
At least 16 dead in anti-PM Abiy protests in Ethiopia: Amnesty
[ENGLISH.ALARABIYA.NET] At least 16 people have been killed in violence in Æthiopia this week that began with protests against Prime Minister and Nobel Peace Prize laureate Abiy Ahmed, an Amnesia Amnesty International researcher said Friday.

"Up to now, we have confirmed 16 people dead but the number must be more than that because new reports are emerging which we have not confirmed," Fisseha Tekle told AFP.
Posted by: Fred || 10/26/2019 00:00 || Comments || Link || E-Mail|| [128 views] Top|| File under:
Caribbean-Latin America
Trump Administration Banning U.S. Flights to All Cuban Cities Bar Havana
[Time] The Trump administration is banning U.S. flights to all Cuban cities but Havana in the latest move to roll back the Obama-era easing of relations, two people briefed on the matter said Friday. The people said the Transportation Department would announce that JetBlue and American Airlines flights to Santa Clara in central Cuba and Holguin and Camaguey in the island's east would be banned starting in December.

Flights to Havana, which account for the great majority of U.S. flights to Cuba, will remain legal. Other banned destinations like the beach resort of Varadero do not currently have U.S. carriers serving them.

The stated reason for the move is to prevent tourism to Cuba, which is banned by U.S. law. But it is not clear how many people take the flights for tourism purposes. Many are used by Cuban-Americans visiting relatives in cities far from Havana by road.

"We plan to operate in full compliance with the new policy concerning scheduled air service between the U.S. and Cuba," JetBlue said in a written statement. "We are beginning to work with our various government and commercial partners to understand the full impact of this change on our customers and operations in Camaguey, Holguin and Santa Clara."
Posted by: Besoeker || 10/26/2019 03:11 || Comments || Link || E-Mail|| [255 views] Top|| File under: Commies
Caucasus/Russia/Central Asia
Russian soldier kills 8 colleagues in mass shooting at Siberian military base
[CNN] Eight Russian servicemembers were killed in an apparent shooting spree at a military base in Siberia on Friday, Russia's top law enforcement agency said in a statement.

According to the statement from the Investigative Committee, a soldier allegedly opened fire on colleagues at a military garrison near the city of Chita, killing two officers and six enlisted personnel. A suspect in the case, Private Ramil Shamsutdinov, a member of Unit 54160, had been detained, the Investigative Committee said.

According to the Russian defense ministry, the shooting occurred at around 6:20 p.m. local time during a change in a guard shift. Eight servicemembers were killed on the spot, and two additional military personnel were injured and taken to a hospital; their condition is not life-threatening, the ministry said.

A commission of the Russian defense ministry, headed by Deputy Minister of Defense of the Russian Federation Colonel-General Andrei Kartapolov, flew to the scene of the incident, and an investigation is underway. The Investigative Committee said a criminal investigation had been opened in the case under Article 105 of the Criminal Code: the killing of two or more persons. A system of pervasive hazing was once common in the Russian and Soviet militaries, and bullied soldiers sometimes turned their weapons on colleagues. Such cases are relatively rarer today.



"Gorny This is your town Chita-46"
Gal Post says, in a poor Ukrainian to English translation, that the shooting was a result of hazing (previously described by Russian authorities as a "nervous breakdown") and took place at guard mount. The private first shot the officer, then the other guys. He'd been assigned to Unit 54160 (Gorny Closed Administrative Territorial Unit at Chita) and he'd been mocked for his ignorance of the training manual. The kid said he dunnit and he's glad.

Meduza.io sez the kid left the base with his weapon (a capital offense under the Sovs) and they had to organize a search party to round him up.

News-r.ru breaks the deaders down as a captain, senior lieutenant, and five privates.
Posted by: Fred || 10/26/2019 00:00 || Comments || Link || E-Mail|| [228 views] Top|| File under:
Home Front: Politix
HR-3 Drug price bill renamed for Elijah Cummings
WASHINGTON (Nexstar) ‐ The House of Representatives renamed a bill that would lower the price of prescription drugs in honor of Elijah Cummings, the Maryland Democrat who died last week at the age of 68.

California Rep. Karen Bass said HR-3 was officially renamed the Elijah E. Cummings Lower Drug Costs Now Act. "He fought for everyone to have health care and medications that are affordable," she said.

Steven Horsford, a Democrat from Nevada, said it's "a comprehensive bill that will allow Medicare to directly negotiate for lower priced drugs."

The Congressional Budget Office estimates negotiating prices could save the government $345 billion in a 6-year time period.

"We are going to invest those savings into innovation and new cures as well as expanding benefits under Medicare including dental, hearing and vision," Horsford said.
Posted by: Besoeker || 10/26/2019 07:34 || Comments || Link || E-Mail|| [221 views] Top|| File under:
India-Pakistan
Police officials summoned in DI Khan girl stripping case
[DAWN] A Beautiful Downtown Peshawar

...capital of Khyber Pakhtunkhwa, administrative and economic hub for the Federally Administered Tribal Areas of Pakistan. Peshawar is situated near the eastern end of the Khyber Pass, convenient to the Pak-Afghan border. Peshawar has evolved into one of Pakistain's most ethnically and linguistically diverse cities, which means lots of gunfire...
High Court bench on Thursday expressed displeasure at the police's failure to arrest a prime accused in a DI Khan girl stripping case for two years and summoned the deputy inspector general of police and district police officer of the area for explanation on the matter.

Justice Ikramullah Khan and Justice Mussarat Hilali fixed Nov 20 for the next hearing asking the two police officials to appear before them to explain why the prime accused, Sajawal, hasn't been arrested.

A teenage girl was stripped and paraded naked in her village in Dera Ismail Khan


... the Pearl of Pashtunistan ...


district.

A high court bench had disposed of a petition filed by the girl on Nov 22, 2017, asking the IGP to submit the investigation progress report to the court's Human Rights Cell on a regular basis for the examination of the chief justice.

In the petition, the girl had made several prayers to the court seeking protection, recovery of the alleged video of the incident, and the arrest of prime accused Sajawal.

From time to time, the high court heard the case but Sajawal continued to be

on the lam

.

An officer of DI Khan police told the court that efforts were being made to arrest Sajawal.

The relevant DSP said of the nine accused, eight had been arrested but Sajawal, the

criminal mastermind

of the incident, was

on the lam

.

He said the accused's computerised national identity card had already been blocked by Nadra, while his name had been placed on the exit control list.

The girl had claimed that around two years ago, the prime suspect had blamed her brother for handing over a cellphone to a female member of their family and despite his denial on oath, the panchayat (jirga)had ordered her brother to pay a fine of Rs300,000 to them.

She added that despite the decision of the panchayat, the accused led by Sajawal had paraded her naked in the village on Oct 27, 2017.

In the statement recorded with the magistrate, she had claimed that she had gone in the morning to fetch water from a pond along with some women and while returning, the nine accused forcibly ripped her clothes apart and when the accompanying women tried to cover her, the accused threw it away.

She added that initially, the local police didn't cooperate with her family and even refused to register FIR but later they did it after the residents protested.
Posted by: Fred || 10/26/2019 00:00 || Comments || Link || E-Mail|| [266 views] Top|| File under: Govt of Pakistan
Foul play alleged in case of death of suspect kept in police custody in Karachi
[DAWN] KARACHI: A suspected criminal, who had been arrested by the Landhi police a couple of days ago and according to the law enforcement agency was badly injured with multiple wounds when he was taken into custody, died during treatment at the Jinnah Postgraduate Medical Centre (JPMC) on Thursday.

The hospital officials said that the 38-year-old man had multiple bruises and died within two hours after he was moved to the health facility by "unknown persons".

Although the police confirmed his arrest for multiple criminal charges, the move fell short to convince the opposition in the Sindh Assembly, members of which staged a protest with the family members of

the dear departed

outside the JPMC and demanded probe into his "custodial death".

The protest prompted higher authorities to order an inquiry into the circumstances which led to his death.

Dr Seemin Jamali, executive director of the JPMC, told Dawn that Abdul Qadir, 38, was brought to the emergency section of the hospital at around 2.30pm on Thursday. It was not known who brought him to the hospital. There were multiple bruises on his body. There was also a head injury while his one eye was blackened due to impact of wounds. He died during treatment within two hours, added Dr Jamali.

Police Surgeon Dr Qarar Ahmed Abbasi told Dawn that at night

the dear departed

was

in jug

of the Landhi police, whose officials had arrived at the mortuary of the hospital.

A doctors' team under supervision of the magistrate concerned would carry out a post-mortem examination to ascertain the exact cause of his death.

A senior police officer, who wished not to be named, told Dawn that Abdul Qadir and another suspect were allegedly detained by a law-enforcement agency.

Their custody was given to the Steel Town police on October 21 and later on, Abdul Qadir was handed over to the Landhi

cop shoppe

as there was one criminal case registered against him.

The officer added that he was not arrested by the police.

However,


man does not live by words alone, despite the fact that sometimes he has to eat them...


Steel Town police SHO Shakir Ali told Dawn that they had arrested Abdul Qadir on Oct 21.

The SHO added that the suspect had sustained injuries and he had told the police that he had received those injuries five days prior to his arrest due to a fall.


Posted by: Fred || 10/26/2019 00:00 || Comments || Link || E-Mail|| [107 views] Top|| File under: Govt of Pakistan
Robber sentenced to 27 years in jail over killing of Karachi medical student Nimra in cross-fire
[DAWN] An antiterrorism court in Bloody Karachi


...formerly the capital of Pakistain, now merely its most important port and financial center. It is among the largest cities in the world, with a population of 18 million, most of whom hate each other and many of whom are armed and dangerous...


on Friday awarded 27 years' imprisonment to a robber over the killing of a female medical student during an exchange of fire with police.

Nimra Baig, a 20-year-old student at the Dow University of Health Sciences, was caught in the cross-fire between a police party and suspected robbers near Anda Mor within the remit of Sir Syed

cop shoppe

on February 22.

While pronouncing its verdict, the court handed down a collective sentence of 27 years to the convict, Muhammad Jumma. He was further ordered to pay a fine of Rs180,000 or serve an additional sentence on default.

According to the prosecution, police constable Adnan and another policeman during a routine patrol spotted two suspected robbers riding a

cycle of violence

, who tried to escape.

When they were chased by the cops, the suspects

shot up

police near Anda Mor. Police retaliated and during the exchange of fire Nimra, a passer-by, was hit by a single bullet that proved fatal. She succumbed to her wounds at a hospital later.

Police had initially claimed that Nimra was killed by bullets fired by the robbers, but the post-mortem examination carried out at the Jinnah Postgraduate Medical Centre revealed that the bullet in question had been fired from a "high-velocity weapon".

A police team tasked with investigating the student's death had also come to the conclusion that she was killed by a bullet fired by the law-enforcement personnel, sources had told Dawn in March.

One of the two robbers, Riaz, was also killed in the firing while his accomplice Muhammad Jumma was arrested in injured condition and tried on multiple charges.


Posted by: Fred || 10/26/2019 00:00 || Comments || Link || E-Mail|| [108 views] Top|| File under:
Who's in the News
34
[untagged]
8
Sublime Porte
7
Govt of Pakistan
4
Taliban
3
Hamas
3
Hezbollah
1
Govt of Iraq
1
Govt of Pakistain Proxies
1
Commies
1
Islamic State
1
Palestinian Authority
1
Antifa
1
Govt of Iran
1
al-Qaeda
1
Govt of Iran Proxies
Bookmark
E-Mail Me
The Classics
The O Club
Rantburg Store
The Bloids
The Never-ending Story
Thugburg
Gulf War I
The Way We Were
Bio
Merry-Go-Blog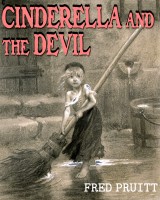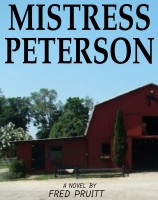 On Sale now!


A multi-volume chronology and reference guide set detailing three years of the Mexican Drug War between 2010 and 2012.

Rantburg.com and borderlandbeat.com correspondent and author Chris Covert presents his first non-fiction work detailing the drug and gang related violence in Mexico.

Chris gives us Mexican press dispatches of drug and gang war violence over three years, presented in a multi volume set intended to chronicle the death, violence and mayhem which has dominated Mexico for six years.
Click here for more information


Meet the Mods
In no particular order...


Steve White
Seafarious
Pappy
lotp
Scooter McGruder
john frum
tu3031
badanov
sherry
ryuge
GolfBravoUSMC
Bright Pebbles
trailing wife
Gloria
Fred
Besoeker
Glenmore
Frank G
3dc
Skidmark
Alaska Paul



Better than the average link...



Rantburg was assembled from recycled algorithms in the United States of America. No trees were destroyed in the production of this weblog. We did hurt some, though. Sorry.
3.238.107.166