-Lurid Crime Tales-
Hundreds Charged Worldwide in the Takedown of the Largest Darknet Child Pornography Website, Which was Funded by Bitcoin
[Department of Justice] Jong Woo Son, 23, a South Korean national, was indicted by a federal grand jury in the District of Columbia for his operation of Welcome To Video, the largest child sexual exploitation market by volume of content. The nine-count indictment was unsealed today along with a parallel civil forfeiture action. Son has also been charged and convicted in South Korea and is currently in custody serving his sentence in South Korea. An additional 337 site users residing in Alabama, Arkansas, California, Connecticut, Florida, Georgia, Kansas, Louisiana, Maryland, Massachusetts, Nebraska, New Jersey, New York, North Carolina, Ohio, Oregon, Pennsylvania, Rhode Island, South Carolina, Texas, Utah, Virginia, Washington State and Washington, D.C. as well as the United Kingdom, South Korea, Germany, Saudi Arabia, the United Arab Emirates, the Czech Republic, Canada, Ireland, Spain, Brazil and Australia have been arrested and charged.

Assistant Attorney General Brian A. Benczkowski of the Justice Department's Criminal Division, U.S. Attorney Jessie K. Liu for the District of Columbia, Chief Don Fort of IRS Criminal Investigation (IRS-CI) and Acting Executive Associate Director Alysa Erichs of U.S. Immigration and Customs Enforcement (ICE)'s Homeland Security Investigations (HSI), made the announcement.

"Darknet sites that profit from the sexual exploitation of children are among the most vile and reprehensible forms of criminal behavior," said Assistant Attorney General Brian A. Benczkowski of the Justice Department's Criminal Division. "This Administration will not allow child predators to use lawless online spaces as a shield. Today's announcement demonstrates that the Department of Justice remains firmly committed to working closely with our partners in South Korea and around the world to rescue child victims and bring to justice the perpetrators of these abhorrent crimes."

"Children around the world are safer because of the actions taken by U.S. and foreign law enforcement to prosecute this case and recover funds for victims," said U.S. Attorney Jessie K. Liu. "We will continue to pursue such criminals on and off the darknet in the United States and abroad, to ensure they receive the punishment their terrible crimes deserve."

"Through the sophisticated tracing of bitcoin transactions, IRS-CI special agents were able to determine the location of the Darknet server, identify the administrator of the website and ultimately track down the website server's physical location in South Korea," said IRS-CI Chief Don Fort. "This largescale criminal enterprise that endangered the safety of children around the world is no more. Regardless of the illicit scheme, and whether the proceeds are virtual or tangible, we will continue to work with our federal and international partners to track down these disgusting organizations and bring them to justice."
Posted by: Besoeker || 10/18/2019 04:41 || Comments || Link || E-Mail|| [6476 views] Top|| File under:
Ex-Nazi guard accused of 5,230 murders appears in German court
[PRESSTV] A 93-year-old former concentration camp guard has arrived in court in a wheelchair, in what could be one of Germany's last trials of Nazi war crimes.

Bruno D., whose surname cannot be given for legal reasons, is accused of being an accessory to 5,230 murders in the final months of World War Two.

He was part of a force manning the watchtowers in Stutthof concentration camp, near what is now the city of Gdansk in Poland, prosecutors say.

He was 17 and 18 at the time of the alleged offences, so the nonagenarian will be tried in a youth court.

Wearing a broad-brimmed hat, the defendant tried to shield his face behind a red folder as an official wheeled him into the Hamburg courtroom for the start of his trial.

Tens of thousands of people, mostly Jews, died at the camp during the six years of its existence. Many were murdered in its gas chamber while others succumbed to hunger, sickness and exhaustion.

A descendant of a survivor told

news hound

s he came from New York to represent his family.

Ben Cohen said his great-grandmother was murdered at Stutthof gas chamber and that his 90-year-old grandmother "constantly asks 'why, why would they do this? How could they do this?"

Prosecutors argue that as a guard he was an accessory to murder through the act of stopping inmates escaping from the camp, which was one of the last to be liberated in 1945.

Broadcaster NDR reported there are around 29 open cases in Germany against people accused of being involved in the Holocaust, in which Adolf Hitler


...late Fuehrer of Germany, founder of the Third Reich, currently communing with his pals Himmler and Heydrich. He is reincarnated every few days as a politician somebody doesn't like...


's Nazi regime murdered more than 6 million Jews.


Posted by: Fred || 10/18/2019 00:00 || Comments || Link || E-Mail|| [6463 views] Top|| File under:
-Signs, Portents, and the Weather-
India's 'miracle baby' making recovery in hospital
[DAWN] LUCKNOW: Doctors on Wednesday hailed as a "miracle" the survival of a newborn girl found several days after being buried alive, as police hunted for her parents who have been charged with attempted murder.

The nearly eight-day-old baby was found in a clay pot by a father on Thursday when he was digging a grave for his own newborn daughter, who had died the day before, in a village in northern Uttar Pradesh state.

The premature infant weighing just 1.1 kilogrammes (2.4 pounds) was taken to a government hospital in a critical condition with severe dehydration and blood infections before being transferred to a private hospital.

"It's a miracle that she survived being buried for so long," her doctor Ravi Khanna said.

"The baby must've remained buried for 2.5 to three days because she was very emaciated from her cheeks to her neck, her stomach and legs." The girl, who is in an incubator, was now "out of danger" and responding to antibiotic treatment, he said.

"We are feeding her milk via a tube and also slowly increasing the quantity of milk being fed to her," Khanna added.

"The baby's weight has improved from before and is currently 1.2 kilos and the baby's condition has improved a little as well."

Doctors and police said the baby could have been buried for more than two days in the pot, which had some holes in it.

Lead investigating officer Pradeep Singh said his team was searching villages near where she was found and asking about recent pregnancies.

"We have filed an attempt-to-murder case and one for endangering the life of the child against unnamed parents," Singh said.

He added that she would be sent to a government-run adoption home after she is discharged from hospital.

But a local politician from the national government's ruling party, Rajesh Kumar Mishra, who is paying for her treatment in the private facility, said he would adopt the girl he called a "miracle".

"Can you imagine a newborn surviving such a situation for so many days? She is God-sent and I have decided to adopt her," Mishra said.

The

politician

made national headlines in July when his daughter, then aged 23, accused him of sending his henchmen to kill her and her husband over their inter-caste marriage.

The couple publicly severed their relationship with him and remain in hiding.


Posted by: Fred || 10/18/2019 00:00 || Comments || Link || E-Mail|| [6477 views] Top|| File under:
Africa Horn
Sudan hopes for return of foreign businesses
[AFRICANEWS] Khartoum is seeking to attract foreign businesses back to the country to help revive its ailing economy.

On Wednesday, four U.S diplomats opened accounts at a Sudanese bank for the time in decades.

Ellen Thorburn is Deputy Chief of mission at the US embassy in Khartoum.

"One main reason is for convenience so we can use our new accounts and the debit cards in stores and restaurants as we move around Khartoum. Symbolic it is to support the economy of Sudan, we lifted economic sanctions in 2017 and we want to show that Sudan is open for business, that banks, international banks and businesses are welcome back here", she said.

Sudan has been hit by foreign currency shortages. Despite the United States listing a decade-old sanction in 2017, foreign investors have not returned.

"There's clearly been some dramatic changes in the Sudanese government and the timing seemed right now with the civilian led transitional government and the changes that they are enacting", Thorburn added.

An economic crisis in December 2018 sparked a nationwide protest leading to the ouster of long-time leader, Omar al-Bashir

...Former President-for-Life of Sudan He came to power in 1989 when he, as a brigadier in the Sudanese army, led a group of officers in a bloodless military coup that ousted the government of Prime Minister Sadiq al-Mahdi and eventually appointed himself head cheese. He fell out with his Islamic mentor, Hasan al-Turabi, tried to impose shariah on the Christian and animist south, resulting in its secessesion, and attempted to Arabize Darfur by unleashing the barbaric Janjaweed on it. Sudan's potential prosperity has been pissed away in warfare that has left as many as 400,000 people dead and 2.5 million displaced. Hee was overthrown by popular consent in 2019. Omar has been indicted for genocide by the International Criminal Court but nothing is expected to come of it...
. The East African nation is now being ruled by a joint civilian-military body, known as the sovereign council. The council is spearheading a transition to civilian rule.


Posted by: Fred || 10/18/2019 00:00 || Comments || Link || E-Mail|| [6467 views] Top|| File under: Govt of Sudan
Venezuela wins seat on UN Human Rights Council
[PRESSTV] Venezuela

...a country in Central America that sits on an enormous pool of oil. Formerly the most prospereous country in the region, it became infested with Commies sniffing almost unlimited wealth. It turned out the wealth wasn't unlimited, the economy collapsed under the clownish Hugo Chavez, the murder rate exceeds places like Honduras and El Salvador, and a significant proportion of the populace as refugeed to Colombia and points south...
has won a seat on the United Nations


...an idea whose time has gone...


Human Rights Council (UNHRC) despite fierce attacks from US-allied Latin American countries opposed to President Nicolás Maduro
...Commie el presidente para la vida of Venezuela, successor to Hugo Chavez. Nick is his country's attempt at producing a Muammar Qadaffy, except that even though his country's sitting on an enormous puddle of oil, he can't manage to get it out of the ground...
's government.

Caracas, however, hailed its "victory" on Thursday and celebrated an "important achievement" after the crisis-hit country received the nod in a vote by the UN General Assembly to elect 14 new members for the 47-member body based in Geneva.

Venezuela would "celebrate a new victory for Bolivarian peace diplomacy," said the country's Foreign Minister Jorge Arreaza.

Attorney General Tarek William Saab also praised it as an "important achievement" as he announced the news of releasing of 24 detained opposition figures.

The UNHRC works to promote and protect human rights


One man's rights are another man's existential threat.


around the globe. Its members are elected for staggered three-year terms on a regional group basis.


Posted by: Fred || 10/18/2019 00:00 || Comments || Link || E-Mail|| [6463 views] Top|| File under: Commies
China-Japan-Koreas
Pres. Trump Administration Cracks Down on Chinese Diplomats in U.S.
[Free Beacon] The Trump administration issued new restrictions on the actions Chinese government diplomats are permitted to take in the United States in response to the communist government blocking American personnel stationed in Beijing from meeting with key assets, according to U.S. officials.

The State Department will now require all Chinese foreign missions, including embassy staff and those working in consulates across the United States, to notify the Trump administration in advance of all official meetings held on American soil.

The new directive, U.S. officials say, is a response to China's ongoing constraints on American diplomats. In many cases, the communist government blocks American personnel in China from meeting with local officials, academics, and dissident groups, among others.

The U.S. restrictions are meant to pressure the Chinese government into providing American diplomats with greater freedom of movement and access to certain officials and groups.

"Until that happens, we are going to take some actions that will ... go some ways toward leveling the playing field," a senior State Department official, speaking only on background, told reporters.

"The State Department is going to be requiring that all of the [People's Republic of China] foreign missions‐their embassy and their various consulates around the United States‐will have to notify the Department of State in advance of official meetings with state officials, official meetings with local and municipal officials, official visits to educational institutions, and official visits to research institutions," the official said.
Posted by: Besoeker || 10/18/2019 04:30 || Comments || Link || E-Mail|| [6463 views] Top|| File under: Commies
Europe
Students protest peacefully in Barcelona against sentencing of separatists leaders
[PRESSTV] Thousands of students

erupted into the streets

of Barcelona on Thursday to protest against Monday's supreme court ruling that tossed in the calaboose
I ain't sayin' nuttin' widdout me mout'piece!
nine Catalan separatist leaders for up to 13 years.

The sentence has triggered a series of violent protests over three nights which saw demonstrators cutting off access to Barcelona's airports, molotov cocktails being hurled and infrastructures being set alight in various cities in the region as police used foam projectiles to try to disperse the crowds.

Regional leader Quim Torra issued a televised address shortly after midnight on Thursday calling on protesters to stop the violence.

Police in Catalonia have detained 97 protesters since unrest broke out on Monday, Spain's acting Interior Minister Fernando Grande-Marlaska said on Thursday, adding there will be "no impunity".

The Spanish government and the Catalan regional government have both condemned violent actions and have said they will protect the fundamental right of assembly and peaceful protest.


Posted by: Fred || 10/18/2019 00:00 || Comments || Link || E-Mail|| [6464 views] Top|| File under:
The Grand Turk
VP Pence announces CEASEFIRE agreement with Turkey – [VIDEO]
[Right Scoop] Vice President Pence has just announced a new ceasefire agreement with Turkey that will stop their attacks in northern Syria:

Pence says Turkey will "pause" their operations in Northern Syria to allow for the withdrawal of YPG forces from the 'safe zone' for 120 hours.

Once the withdrawal is complete Turkey will "halt" their operations completely.

Pence says that, per the initial ceasefire, the US will not impose any further sanctions on Turkey. Once a permanent ceasefire is in effect, Trump has agreed to withdraw the most recent economic sanctions that were imposed last Monday:
Posted by: Besoeker || 10/18/2019 03:45 || Comments || Link || E-Mail|| [6461 views] Top|| File under:
India-Pakistan
LHC asks ACE to take action against home dept officials
[DAWN] The Lahore High Court on Wednesday directed the Anti-Corruption Establishment (ACE) to initiate action against the Home Department officials responsible for misplacing record of shifting of three prisoners from a jail of Punjab
1.) Little Orphan Annie's bodyguard
2.) A province of Pakistain ruled by one of the Sharif brothers
3.) A province of India. It is majority (60 percent) Sikh and Hindoo (37 percent), which means it has relatively few Moslem riots....
to Khyber-Pakhtunkhwa.

A two-judge bench was hearing appeals of three people convicted of kidnapping for ransom by a Sargodha trial court. The bench comprised Justice Muhammad Qasim Khan and Justice Asjad Javed Ghural.

The bench learnt that the appellants were shifted from Sargodha to KP jail in 2011 for their trial in other cases. Later, they were released following suspension of their sentence and did not appear before the high court to plead their appeals pending since 2010. However,


facts are stubborn; statistics are more pliable...


the home department was unable to submit record of their shifting.

On a short notice, Additional Chief Secretary Home Ali Murtaza appeared before the bench and sought time to submit a report on the matter. He told the bench that the relevant record was missing.

The bench observed that it appeared that some high officials helped the convicts escape the jail.

The bench directed the ACE director general to initiate action against then home secretary, the deputy secretary and the section officer who approved transfer of the appellants from one province to other in 2011.

The appellants including Fazal Muhammad, Arshad and Adeel were awarded 25-year imprisonment each for kidnapping a man for ransom in Sargodha. However,


facts are stubborn; statistics are more pliable...


police recovered the kidnapped man and arrested the appellants.


Posted by: Fred || 10/18/2019 00:00 || Comments || Link || E-Mail|| [6461 views] Top|| File under:
Man handed double death penalty for raping, murdering a child in Lahore
[DAWN] A sessions court in Lahore on Thursday handed a man two death penalties, life imprisonment and a Rs700,000 fine for raping and murdering a child.

Bism Nazim was arrested for raping and murdering a seven-year-old child in 2017 and

were tossed into the calaboose

in Lahore's Kot Lakhpat jail for the past two years. He was arrested by the police from the scene of the crime and a case against him was registered in Sherakot

cop shoppe

.

The state prosecutor, in his arguments, told the judge that witnesses and evidence against Nazim had been produced before the court.

Additional session judge Sajawal Khan announced the death penalty

.


Posted by: Fred || 10/18/2019 00:00 || Comments || Link || E-Mail|| [6464 views] Top|| File under:
Science & Technology
NASA eyeing inflatable space lodges for moon, Mars and beyond
[PRESSTV] When astronauts orbit the moon or live on its surface in the decade ahead, they will probably be doing so inside inflatable space lodges now in development. Dozens of NASA officials and veteran astronauts are wrapping up a review of five space habitat mockups built by different companies. The mockups offer the US space agency ideas for an ideal Gateway - the planned research outpost in lunar orbit that will house and transfer astronauts to the surface of the moon.

"The whole point is to define what we like and what we don't like about these different habitats," NASA astronaut Mike Gernhardt, principal investigator for the testing campaign, told

Rooters

.

He and his team were making a final inspection recently in Las Vegas, Nevada at the headquarters of Bigelow Aerospace, a space habitat company founded by hotel chain billionaire Robert Bigelow.

US Vice President Mike Pence in March told NASA to land its first crew of astronauts on the moon by 2024. That accelerated timeline spawned the space agency's Artemis program, which calls for privately built lunar landers, robotic rovers and Lunar Gateway ‐ a modular space station in orbit around the Moon with living quarters for astronauts, a lab for science and ports for visiting spacecraft. Gateway is an opportunity to test all these structures in a deep space environment... as a prelude to going to Mars," Bigelow told

news hound

s. "Potentially we think that for the rest of this century, the expandable architecture is where it's at."

Bigelow's B330 habitat, launched from Earth compacted inside a rocket, is made of a fabric-like material designed to shield inhabitants from deep-space radiation and high-speed space debris. Once docked alongside other Gateway modules in lunar orbit, the habitat unfurls into a two-story, 55-foot-long (16-meter-long) outpost that up to six astronauts could stay in.

The lunar space habitat and colonization program is expected to cost over a billion dollars through 2028.

TOILETS, BEDS AND WINDOWS
Four other companies are doing mockups: Boeing Co, Northrop Grumman, Sierra Nevada Corporation, and Lockheed Martin.

Each of the companies received a chunk of the $65 million that NASA allotted in 2017 to develop the prototypes. The space agency's proposed funding for 2020 includes $500 million to kick-start development of an initial version of Gateway.

The companies are giving NASA ideas ‐ such as where to place astronaut toilets, how big the beds should be and how many windows the station should have. Those will inform a blueprint that NASA is due to release in the coming months.

NASA wants the habitats to include exercise equipment, a small kitchen, noise-cancelling sleep stations that also block out light and "a reliable and easy-to-use toilet that's in a location that minimizes the potential for cross contamination with science and meal preparation activities," Gernhardt told

Rooters

.


I guess that Muslim outreach is over?


Gernhardt and two other astronauts spent three days living in each prototype habitat.

For its Gateway habitat mockup, Lockheed Martin is outfitting beds, tables and windows in a 15-foot-wide and roughly 22-foot-long stainless steel structure originally designed as a shipping container to carry supplies to and from the International Space Station.

"The space that you're living in has to be reconfigurable for the task at hand," Bill Pratt, Lockheed's habitat program manager, told

Rooters

. "Like in an RV, your table becomes the bed that you sleep on at night."

Bigelow said his B330 habitat has two toilets for a crew of up to six to use, and that entertainment in the form of virtual-reality Earth simulations for astronauts to feel at home was in the works for future habitats that will revolve around Mars.


Posted by: Fred || 10/18/2019 00:00 || Comments || Link || E-Mail|| [6467 views] Top|| File under:
An Active Brain is Ultimately Debilitating
[GreenwichTime] One key to a longer life could be a quieter brain without too much neural activity, according to a new study that examined postmortem brain tissue from extremely long-lived people for clues about what made them different from people who died in their 60s and 70s.


I want to become comfortably numb.


"Use it or lose it" has dominated thinking on how to protect the aging brain, and extensive research shows there are many benefits to remaining physically and mentally active as people get older. But the study, published in the journal Nature, suggests more isn't always better. Excessive activity - at least at the level of brain cells - could be harmful.


Possible translation: epilepsy and anxiety are bad.

"The completely shocking and puzzling thing about this new paper is . . . [brain activity] is what you think of as keeping you cognitively normal. There's the idea that you want to keep your brain active in later life," said Michael McConnell, a neuroscientist at the Lieber Institute for Brain Development, who was not involved in the study. "The thing that is super unexpected is . . . limiting neural activity is a good thing in healthy aging. It's very counterintuitive."


So my naps are a good thing. I try not to think, it makes my head hurt.




Betcha when they have actually usable data, it will turn out that panicking about everything is life-limiting as well as no fun.
Posted by: Deacon Blues || 10/18/2019 00:00 || Comments || Link || E-Mail|| [6472 views] Top|| File under:
Black high school security guard fired for telling student not to call him the N-word
[Washington Examiner] A black high school security guard was fired after the school said he violated their zero-tolerance policy for using the N-word when he told a student not to call him the N-word.

Marlon Anderson, a security assistant at Madison West High School in Wisconsin, said he got called a "bit@# @ss N----" by a student and responded do "not call me n----!" The school then fired him.

"Regardless of context or circumstance, racial slurs are not acceptable in our schools," Karen Boran, the principal at the high school, said in an email to parents Wednesday, according to Madison.

Anderson said he was planning on "fighting" against the school district over his firing. The employee handbook allows for the security guard to appeal the school's decision, and the teacher's union said they had already filed an appeal.

The students at Madison West planned a walkout Friday to support Anderson. The school had five incidents last year where teachers or staff used racist slurs in the presence of students. This is the only incident of the school's zero-tolerance policy being used this year.

Gloria Reyes, the school board president, said the school board will "review our approach, the underlying policies, and examine them with a racial equity lens understanding that universal policies can often deepen inequities."


"Yeah, we know it looks bad, is indefensible, but we need zero-tolerance brainless policies because we're smart enough to teach your kids. Err...."
Posted by: Besoeker || 10/18/2019 03:41 || Comments || Link || E-Mail|| [6472 views] Top|| File under:
Who's in the News
33
[untagged]
13
Sublime Porte
7
Commies
5
Taliban
3
Islamic State
3
Arab Spring
2
Hamas
1
Govt of Pakistan
1
Govt of Sudan
1
Govt of Syria
1
Govt of Iran
1
al-Nusra
1
Govt of Iran Proxies
1
Govt of Iraq
Bookmark
E-Mail Me
The Classics
The O Club
Rantburg Store
The Bloids
The Never-ending Story
Thugburg
Gulf War I
The Way We Were
Bio
Merry-Go-Blog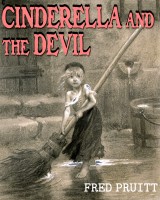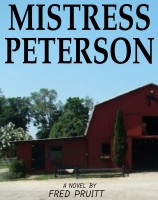 On Sale now!


A multi-volume chronology and reference guide set detailing three years of the Mexican Drug War between 2010 and 2012.

Rantburg.com and borderlandbeat.com correspondent and author Chris Covert presents his first non-fiction work detailing the drug and gang related violence in Mexico.

Chris gives us Mexican press dispatches of drug and gang war violence over three years, presented in a multi volume set intended to chronicle the death, violence and mayhem which has dominated Mexico for six years.
Click here for more information


Meet the Mods
In no particular order...


Steve White
Seafarious
Pappy
lotp
Scooter McGruder
john frum
tu3031
badanov
sherry
ryuge
GolfBravoUSMC
Bright Pebbles
trailing wife
Gloria
Fred
Besoeker
Glenmore
Frank G
3dc
Skidmark
Alaska Paul



Better than the average link...



Rantburg was assembled from recycled algorithms in the United States of America. No trees were destroyed in the production of this weblog. We did hurt some, though. Sorry.
34.236.187.155

Help keep the Burg running! Paypal: