-Lurid Crime Tales-
Woman, 38, is arrested after she tried to avoid drug charges by impersonating her 21-year-old daughter
[Daily Mail, Where America Gets Its News] Heather Garcia, 38, was arrested on Saturday in Davis County, Utah, police said


She was pulled over after officer noticed her BMW didn't have a license plate


Garcia reportedly told police her name was Mercedes and she was born in 1998


Someone named Mercedes driving a BMW? Of course the police didn't believe her.

Officers soon figured out that Garcia had given them her daughter's information


No idea how they figured that. She don't look twenty one?

Authorities said they found drug paraphernalia and a white powdery substance


Garcia was charged with drug possession, driving with a revoked license, and offering false personal info to a police officer
Posted by: Fred || 09/03/2019 00:00 || Comments || Link || E-Mail|| [276 views] Top|| File under:
Utah mom, 43, is arrested on terrorism charge after 'threatening to kill everyone inside a dentist's office'
[Daily Mail, Where America Gets Its News] A mother allegedly threatened to 'kill everybody' inside a dentist's office because she was forced to reschedule her two kids' appointment for being late.

Linda Morford, 43, of Saratoga Springs, Utah, has been charged with one count of terroristic threatening, a second degree felony.

She is claimed to have made the concerning comments to a receptionist during a recorded phone call after 2pm on August 29, Fox6Now reported.

The receptionist said Morford became angry after being told she would need to rearrange her two kids' appointments.

It's alleged that she said: 'Gun people come in and they shoot everybody.

'I'll be there next Tuesday at 2, and if we are five minutes late and you guys make us reschedule, then I will come in and KILL EVERYBODY.

'That's what I'll do... Well, I might this afternoon, because I'm super angry, so watch out.'

Utah County Sheriff's Office, who did not reveal the name of the dentist's office, escorted several worried employees offsite to their vehicles.


Posted by: Fred || 09/03/2019 00:00 || Comments || Link || E-Mail|| [424 views] Top|| File under:
-Short Attention Span Theater-
California dive boat fire update
SANTA BARBARA, Calif. (Reuters) - Eight people were confirmed dead from a predawn fire that sank a boat off a Southern California island and 26 others who were on the scuba diving vessel were missing, a local sheriff said.

The fire broke out aboard the Conception, a 75-foot (23-meter) boat, at about 3:15 a.m. while it was moored just off the shore of Santa Cruz Island, the U.S. Coast Guard said in a statement.

Passengers slept in the ship's lower quarters, officials said, while five crew members who were above deck on the bridge escaped.

The Coast Guard searched the coastline of Santa Cruz Island for any other possible survivors but had not found anyone, officials said.
Posted by: Besoeker || 09/03/2019 00:42 || Comments || Link || E-Mail|| [449 views] Top|| File under:
American Airlines passengers' shock as traveller takes miniature HORSE onto flight
[SUN] AMERICAN Airlines passengers were left stunned after noticing a miniature HORSE had joined their flight.

Evan Nowak said he noticed the animal, which had been brought onboard by a fellow traveller, while flying on an a service from Chicago to Omaha.

He posted the footage to Twitter, which showed the horse calmly sitting near the front of the plane in an aisle seat.

He added: "At this time we would like to begin boarding with any active duty military, families travelling with children under the age of 3, and horses..."

Another passenger, Amberley Babbage, also spotted the animal at check in, tweeting: "There was a small horse in line at the airport today and I'm so curious about it. #ORD"

The horse was later revealed to be called Flirty - and even has its o wn Twitter and Instagram account.
Posted by: Besoeker || 09/03/2019 00:33 || Comments || Link || E-Mail|| [520 views] Top|| File under:
-Signs, Portents, and the Weather-
'The nightmare everyone is worried about': HIV cases tied to opioids spike in West Virginia county
[Politico] A cluster of HIV cases in a rural West Virginia county represents what public health officials have long feared amid the nationwide opioid epidemic.

Cabell County has reported 74 cases since January 2018, primarily among drug users sharing contaminated needles. The recent surge in infections represents the convergence of two major health epidemics, HIV and opioids, the Trump administration has pledged to fight.

The fact that the uptick is happening in a rural county with an unusually robust public health system ‐ which already does much of what the Trump administration wants to replicate nationwide as it seeks to eradicate HIV transmission within a decade ‐ may be fortuitous for officials trying to prevent a broader outbreak. But the fact that the cases have occurred despite the county's surveillance and prevention is also worrisome.

"The ground is fertile," said Judith Feinberg, a professor of behavioral medicine and infectious diseases at West Virginia University. "This is the nightmare everyone is worried about."

The latest swell in HIV cases appears to be among the largest since an outbreak in Indiana's Scott County four years ago, when more than 200 people were infected largely through injecting a powerful prescription opioid using dirty needles. Vice President Mike Pence, then governor of Indiana, was widely criticized for dragging his feet before allowing the distribution of sterile needles to prevent the spread of HIV and hepatitis C among intravenous drug users. Surgeon General Jerome Adams, who at the time was Pence's top health aide, was credited with bringing the outbreak under control.
Posted by: Besoeker || 09/03/2019 00:25 || Comments || Link || E-Mail|| [253 views] Top|| File under:
Arabia
Women will teach boys in Saudi public schools for the first time
[ENGLISH.ALARABIYA.NET] Female teachers will now educate boys in public schools for the first time across Soddy Arabia


...a kingdom taking up the bulk of the Arabian peninsula. Its primary economic activity involves exporting oil and soaking Islamic rubes on the annual hajj pilgrimage. The country supports a large number of princes in whatcha might call princely splendor. When the oil runs out the rest of the world is going to kick sand in the Soddy national face...


, the Ministry of Education announced.

According to the ministry, more than six million students started a new school term this Sunday, with women teaching 13.5 percent of young boys across 1,460 government schools.

Classes will not be mixed in primary schools, and separate classrooms, toilets, and other facilities will be available for boys and girls.

The ministry said that hiring female teachers is part of an initiative that falls under the Early Childhood Schools Project, which incorporates a special program to better facilitate elementary school students' transition to their next stage of schooling.

The project was implemented after several scientific and behavioral studies were conducted to determine the most efficient methods of early education, the ministry said. The studies found that female teachers bring benefits to education.

According to the ministry, one major benefit of the program is the presence of female teachers in classrooms eases communication between teachers and parents.

The new teachers will be provided with teacher training and support for their role.


Posted by: Fred || 09/03/2019 00:00 || Comments || Link || E-Mail|| [233 views] Top|| File under:
Britain
Archbishop of Canterbury tells Remainers to 'stop whingeing' and accept Brexit
[SUN] The Archbishop of Canterbury has urged Remainers to "stop whingeing" and accept the result of the Brexit referendum.

Most Rev Justin Welby said those who voted to stay in the EU must now "take seriously the fact that the majority voted Leave", stating: "We may not like it, but that is democracy."

Last week it emerged that Archbishop Welby was in talks to chair a proposed "citizens' forum" intended by MPs to help avoid a no-deal exit from the EU. The disclosure prompted Mark Francois, a prominent Conservative Brexiteer to suggest that the archbishop was joining politicians lecturing voters "about why we should overturn their democratic decision."

But in comments made during a question and answer session two days before it emerged that he was in talks to chair the forum, Archbishop Welby stated that he was a "democrat" and did not support the campaign for a second Brexit referendum.

In remarks reported by the Church Times, he added: "We have to take seriously the fact that the majority voted Leave. We may not like it, but that is democracy; and that means we have to stop whingeing about it and do something about reuniting the country."
Posted by: Besoeker || 09/03/2019 01:09 || Comments || Link || E-Mail|| [222 views] Top|| File under:
Caribbean-Latin America
Brazil's Bolsonaro to undergo surgery next week, his fourth after stabbing attack
[ENGLISH.ALARABIYA.NET] Brazil's far-right president Jair Bolsonaro, who was stabbed in the abdomen at a campaign rally a year ago, will undergo surgery next week, his fourth surgical procedure since the attack although doctors say this one carries only a minor risk.

Bolsonaro, a former army captain, will spend about 10 days recuperating after the procedure, he said on Twitter. The surgery will treat a hernia that developed following his previous surgeries, said Leandro Echenique, one of the president's doctors.

"It is common for an hernia to develop where you have had abdominal surgery," Echenique said. "This is a surgical correction ... the president is doing very well health-wise."

Adélio Bispo de Oliveira, the man accused by prosecutors of stabbing Bolsonaro last September, was acquitted in June after a judge decided that he was mentally unfit.

Bolsonaro has recently been criticized for facilitating fires in the Amazon rainforest.



La Belle France

's President Emmanuel Macron has accused Bolsonaro of lying to him about his commitments on climate change and recently vowed to block the EU-Mercosur trade deal involving Brazil that took decades to negotiate.
Posted by: Fred || 09/03/2019 00:00 || Comments || Link || E-Mail|| [139 views] Top|| File under:
China-Japan-Koreas
Japan 'to set up police unit' for disputed islands
[ENGLISH.ALARABIYA.NET] Japan will launch a special police unit equipped with submachine guns and helicopters to patrol disputed isles in the East China Sea -- a source of tension between Tokyo and Beijing, according to police and media.

The deployment near the tiny islands known as the "Senkakus" in Japanese and the "Diaoyu" in Chinese could take place early next year, public broadcaster NHK reported on Monday.

The National Police Agency said it had put in a budget request for an additional 159 officers to head off "illegal landings on remote islands by

gang

s". NHK said it was the first time police had stepped up patrols near the disputed islands.

However,


a hangover is the wrath of grapes...


extra jets from the Japan Coastguard were deployed in 2018 to patrol the islands, where a Chinese nuclear-powered submarine was spotted earlier last year.

The uninhabited islets are at the centre of a festering row between Tokyo and Beijing, which is also involved in a widening dispute with several Southeast Asian countries over islands in the South China Sea.

The Japanese government has long complained about China's routine dispatch of coastguard ships to waters surrounding the islands.

Relations between Japan and China deteriorated in 2012 when Tokyo "nationalized" some of the islets.


Posted by: Fred || 09/03/2019 00:00 || Comments || Link || E-Mail|| [97 views] Top|| File under:
Cyber
Growing Number Of Governments Shutting Down The Internet To Squash Dissent…
[Enm News] HARARE, Zimbabwe ‐ When Zimbabwe turned off the internet during a recent crackdown, Obert Masaraure, a prominent government critic, had no way of knowing when it was safe to emerge from hiding.

He waited one day, then another. On the third day he broke cover, hoping that a wave of arrests had come to an end.

He was seized at home by soldiers 12 hours later.

"If I had been connected," Mr. Masaraure said, "maybe I would have got information that it wasn't safe to be out there."

Internet shutdowns have become one of the defining tools of government repression in the 21st century ‐ not just in Zimbabwe, but in a growing number of countries, mainly in Asia and Africa, that are seeking to quash dissent.

The shutdowns do more than stunt the democratic process. They can batter whole economies and individual businesses, as well as drastically disrupt the daily life of ordinary citizens, turning the search for mobile service into a game of cat and mouse with the police and driving people across borders just to send emails for work.

The Indian government employs the practice more frequently than any other, most recently in Kashmir, but it is not alone: In 2018, there were at least 196 shutdowns in 25 countries, up from 75 in 24 countries in 2016, according to research by Access Now, an independent watchdog group that campaigns for internet rights. In the first half of this year alone, there were 114 shutdowns in 23 countries.
Posted by: Besoeker || 09/03/2019 10:49 || Comments || Link || E-Mail|| [275 views] Top|| File under:
Down Under
Vegan woman demands neighbour stop using meat on barbecue due to smell
h/t Instapundit


Frustrated vegan Cilla Carden is so fed up with her two neighbours she has taken them to court over the meat and smoke smells coming from their barbecue.

The Perth woman said she couldn't enjoy her backyard in the suburb of Girrawheen, claiming her neighbours deliberately allow their barbecue meat and fish smells to waft into her yard.


Normally, I'm against long-pig
Posted by: g(r)omgoru || 09/03/2019 06:01 || Comments || Link || E-Mail|| [540 views] Top|| File under:
Europe
Poland has detected potential Chinese espionage: President
[ENGLISH.ALARABIYA.NET] Poland's President Andrzej Duda said on Monday that the country's counter-intelligence services had detected what could be Chinese espionage activities on its territory.

"Polish security services have conducted and are conducting activities in this regard and they detected actions which may be qualified as actions of an espionage character," Duda said during a news conference with US Vice President Michael Pence.

He added that prosecutors are analyzing information they receive and if they decide to go ahead with a prosecution, then the courts will decide on the matter.
Posted by: Fred || 09/03/2019 00:00 || Comments || Link || E-Mail|| [213 views] Top|| File under: Commies
The Grand Turk
Erdogan's AKP to expel ex-premier from party
[ENGLISH.ALARABIYA.NET] The executive committee of President His Enormity, Sultan Recep Tayyip Erdogan the First


...Turkey's version of Mohammed Morsi but they voted him back in so they deserve him. It's a sin, a shame, and a felony to insult the president of Turkey. In Anatolia did Recep Bey a stately Presidential Palace decree, that has 1100 rooms. That's 968 more than in the White House, 400 more than in Versailles, and 325 more than Buckingham Palace, so you know who's really more important...


's ruling party on Monday unanimously agreed to send former premier and party member Ahmet Davutoglu to a disciplinary board for dismissal, local media reported.

The decision came after a nearly five-hour meeting of the central executive committee of the Justice and Development Party (AKP) chaired by Erdogan, the Hurriyet newspaper reported on its website.

A leading AKP figure who served both as foreign minister and prime minister, Davutoglu has recently accused the party of deviating from its core principles.

His criticism included the party's insistence on a rerun of the Istanbul vote after the AKP lost the city to the opposition in March local elections, as well as the removal of three mayors in eastern The Sick Man of Europe Turkey

...the only place on the face of the earth that misses the Ottoman Empire...
on terror-related claims.

The party's move to expel the ex-premier comes as other former allies have fallen out with Erdogan including former president Abdullah Gul and former deputy prime minister Ali Babacan - both founding AKP members.

Babacan quit the party in July citing "deep differences" over policy and said Turkey was in need of a "new vision."

He is expected to launch a new political party.


Posted by: Fred || 09/03/2019 00:00 || Comments || Link || E-Mail|| [121 views] Top|| File under: Sublime Porte
India-Pakistan
Young doctors withdraw from emergency department at DHQ hospital in Rawalpindi
[DAWN] RAW


... India's Research and Analysis Wing, Pakistain's equivalent of the Boogie Man...


ALPINDI: After the double murder on the premises of District Headquarters (DHQ) Hospital, the young doctors on Sunday withdrew their services from the emergency department terming the incident a security breach.

They demanded the Punjab
1.) Little Orphan Annie's bodyguard
2.) A province of Pakistain ruled by one of the Sharif brothers
3.) A province of India. It is majority (60 percent) Sikh and Hindoo (37 percent), which means it has relatively few Moslem riots....
government pass the hospital security bill from the provincial assembly without any delay to avoid such incidents in future.

On the other hand, Rawalpindi Medical University (RMU) Principal Prof Dr Mohammad Umer asked the DHQ hospital administration to deploy senior doctors at the emergency department to provide medical care to the patients.


Posted by: Fred || 09/03/2019 00:00 || Comments || Link || E-Mail|| [121 views] Top|| File under: Govt of Pakistan
Three men in Hyderabad detained for refusing to have children vaccinated
[DAWN] HYDERABAD: Three men of two families were detained by police on the directives of an assistant commissioner for their refusal to have polio

...Poliomyelitis is a disease caused by infection with the poliovirus. Between 1840 and the 1950s, polio was a worldwide epidemic. Since the development of polio vaccines the disease has been largely wiped out in the civilized world. However, since the vaccine is known to make Moslem pee-pees shrink and renders females sterile, bookish, and unsubmissive it is not widely used by the turban and automatic weapons set. Currently the disease is only found in Pakistain and Afghanistain...
drops administered to their children and misbehaving with vaccinators during the catch-up campaign being carried out in the area to cover the 'missed children'.

Two teams of polio workers were embroiled in an unpleasant situation in the limits of Hali Road and A-section

cop shoppe

s of Latifabad taluka. Zahid was taken into custody from Waheed Square while Shoaib and Ashraf from the same family were arrested from Iqbal Colony Unit-12, Latifabad, respectively by Hali Road and A-section police.

According to Latifabad Assistant Commissioner Faraz Siddiqui, union committee medical officer (UCMO) Dr Imam Bux was manhandled by Shoaib and Ashraf when he insisted for administration of polio drops in the presence of area incharge and other polio workers. Both were taken into custody and detained at A-section

cop shoppe

of Latifabad for misbehaving and manhandling the UCMO. Siddiqui confirmed that Zahid misbehaved with polio team workers in Hali Road

cop shoppe

's area and he was also detained.

According to A-section

cop shoppe

SHO Latif­abad Mujtaba Sheikh, Sho­aib and Ashraf told police that polio team workers were insisting for administration of polio drops while they had been going through a trauma after death of their paternal mother. They said they were willing to get children in their family inoculated.


Posted by: Fred || 09/03/2019 00:00 || Comments || Link || E-Mail|| [202 views] Top|| File under: Govt of Pakistan
Two shopkeepers killed, as many passers-by injured in groups clash in Gujrat
[DAWN] GUJRAT: Two shopkeepers were killed on Sunday and as many passersby, including a woman, sustained bullet injuries allegedly when armed men of two local politicians (who happen to be brothers) belonging to rival parties — PML-Q and PML-N — exchanged fire in Kotla Bazaar in Kakrali police precincts over rent collection.

The rival groups are being respectively headed by Naeem Raza Kotla of the PML-Q and MNA Abid Raza Kotla of the PML-N who have a history of political and family rivalry spanning over the past 12 years.

The fresh clash, according to police and local sources, erupted over collection of monthly rent of some shops owned by the Kotla family located in the main bazaar of Kotla Town.

They said the clash triggered when armed men of PML Q's Naeem Raza, also a former advisor to the Punjab chief minister (in 2002), demanded the rent from some shopkeepers doing business in the Kotla family's market. Meanwhile, armed men of MNA Abid Raza of PML-N also reached there, and challenged their rivals.

In the ensuing exchange of fire between the rival groups, two brothers --Shahzad Ahmed and Ijaz Ahmed — belonging to Saddowal village, who ran a tailoring shop in the same market, sustained bullet injuris. As a result, Shahzad died on the spot whereas Ijaz later succumbed to his critical injuries at the Aziz Bhatti Shaheed Teaching Hospital (ABSTH).

However, none of the armed men resorting to crossfire were hurt in the incident.

A passerby woman, Tazeem Bibi and an onlooker Zafar Iqbal were also injured in the crossfire. They too were shifted to the ABSTH where their condition was said to be stable.

Superintendent of Police (investigation) Ghulam Mustafa Gillani and Kharian DSP Asad Ishaq heading a contingent reached the scene where homicide unit of the police collected evidence.

Meanwhile, the families and relatives of the deceased brothers staged a protest demonstration by placing the bodies on the GT Road, against delay in registration of double murder case against the culprits, causing disruption in traffic.

Following the protest, the police booked heads of the both groups — MNA Abid Raza and Naeem Raza on charges of double murder under sections 302, 324, 148 and 149 of the Pakistan Penal Code (PPC) on the report of Javed Ahmed, the third brother of the deceased men.


Posted by: Fred || 09/03/2019 00:00 || Comments || Link || E-Mail|| [207 views] Top|| File under: Govt of Pakistan
Murder case lodged against 3 policemen for allegedly killing viral ATM robber
[DAWN] A murder case was registered against three police officials on Monday for allegedly torturing to death Salahuddin Ayubi, a robbery suspect who was arrested after his video of breaking open an ATM machine, making faces and sticking his tongue out at the CCTV camera had gone viral.

The case was registered on a complaint of Ayubi's father against City A-Division's Station House Officer Mehmoodul Hassan and investigation officers Sub-Inspector Shafaat Ali and Assistant Sub-Inspector Matloob Hussain. Ayubi had died in police custody on Sunday.

Ayubi's father Muhammad Afzaal, in a first information report (FIR) lodged in the City A-Division

cop shoppe

of Rahim Yar Khan, where

the dear departed

were tossed into the calaboose

, stated that his son was mentally disabled and had been out of touch with him for a while. According to the FIR, since

the dear departed

was mentally ill, Afzaal had tattooed Ayubi's name and address on his son's arm for identification purposes.
Continued on Page 49
Posted by: Fred || 09/03/2019 00:00 || Comments || Link || E-Mail|| [234 views] Top|| File under: Govt of Pakistan
Iraq
Iraq suspends US media outlet after critical report on Islamic leaders
[Rudaw] The Iraqi Communications and Media Commission suspended the US government-funded Alhurra news outlet for three months on Monday, following an investigation the Arabic-language news service aired that targeted apparent corruption among Iraq's Islamic clergy.

Iraq's media regulatory body accused Alhurra media agency of dissing "respected religious figures" and not caring about the beliefs and feelings of the Iraqi people.

"The actions angered the Iraqi public," said the Iraqi Communications and Media Commission in a statement.
Continued on Page 49
Posted by: trailing wife || 09/03/2019 01:27 || Comments || Link || E-Mail|| [208 views] Top|| File under: Govt of Iraq
Science & Technology
A10: The Customer Is Definitely Right
[Strategy Page] The air force leadership, during the decades they were dedicated to retiring the A-10, did not like to discuss the usefulness of A-10s in CSAR missions. Yet this was a very popular use of the A-10 because when a pilot had to eject and was on the ground, they quickly learned that if you had the enemy nearby looking for you, what you wanted to see first was not a rescue helicopter, but a heavily armed and armored low-flying "hog" that would make sure the rescue chopper and the downed pilots were not hurt. The A-10s regularly came in low and slow seeking out enemy troops and was, unlike most aircraft, designed and armored to deal with a lot of enemy fire and keep fighting.

This CSAR chore was nothing new for the A-10 and goes back to before the A-10 entered service. Many reserve and National Guard A-10 squadrons regularly practiced CSAR tactics in part because many of the pilots were older and more experienced and retained memories of Vietnam, and the aircraft that inspired the A-10 by showing how such a low and slow aircraft could be invaluable during so many CSAR missions. The Vietnam era A-1 Skyraider (nicknamed "Spad", after a famous World War I fighter) was one of the inspirations for the A-10. The A-1 was the most popular ground support aircraft during the 1960s and proved a literal lifesaver during hundreds of Vietnam CSAR missions. Developed at the end of World War II, the A-1 was an 11 ton, single-seat, propeller-driven aircraft that carried 3.5 tons of bombs and four 20mm autocannon. The four 20mm cannon could, altogether, fire 40 rounds a second. Cruising speed was 320 kilometers an hour (versus 560 for the A-10), and the average sortie was about four hours (a little longer than the A-10). The A-10 could go as slow as 220 kilometers an hour, which was nearly as slow as the A-1 could manage but the A-10 had a max speed of 700 kilometers an hour, more than a third faster than the A-1.

The current generation of generals has more and more pilots who know very well what the A-10 can do and how much better the A-10 does it than another other aircraft. The survey of JTAC and JFO personnel confirmed it and the new generation of air force generals understood that and agreed that the A-10 was worth keeping "indefinitely."


Much more, RTWT
Posted by: KBK || 09/03/2019 09:45 || Comments || Link || E-Mail|| [318 views] Top|| File under:
Southeast Asia
Police in Indonesia's Papua ban 'anarchist' demos after mass protests
[ENGLISH.ALARABIYA.NET] Police in Indonesia's Papua region on Monday banned demonstrations that could lead to "anarchist acts" following nearly two weeks of mass protests in the easternmost territory of the Southeast Asian archipelago.

The order came after police on Sunday said dozens had been arrested in connection with rioting in the region's capital.

"Everyone is forbidden from carrying out demonstrations and conveying opinions in public that could give rise to anarchist acts, damage, and burning of public facilities," as well as

festivities

between groups, the six-point order posted on the police Twitter feed said.

The impoverished region of Papua has been the scene of a low-level insurgency against Indonesia's rule for decades.

Indonesia earlier said it would deploy about 2,500 more police and troops to Papua, adding to about 1,200 personnel it had already sent after unrest sparked by anger over racism and calls for independence.

On Thursday, more than a thousand demonstrators hurled stones and set fire to shops and an assembly building in the

lovely provincial capital

Jayapura.

That came a day after a shootout
in another part of the island region, which shares a border with independent Papua New Guinea.

"I will not give permission for any more rallies and if anyone dares to try again they will face firm action," regional police chief Rudolf Rodja said in a separate post on the Twitter feed Monday.

Among other provisions, the police order also forbids the spreading of "fake news" and the carrying of sharp weapons.


Posted by: Fred || 09/03/2019 00:00 || Comments || Link || E-Mail|| [114 views] Top|| File under:
Who's in the News
33
[untagged]
6
Arab Spring
6
Taliban
6
Hezbollah
5
Govt of Pakistan
5
Islamic State
4
Sublime Porte
3
Govt of Iran
2
Moslem Colonists
2
Govt of Iraq
1
Commies
1
Antifa
1
Houthis
Bookmark
E-Mail Me
The Classics
The O Club
Rantburg Store
The Bloids
The Never-ending Story
Thugburg
Gulf War I
The Way We Were
Bio
Merry-Go-Blog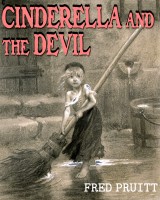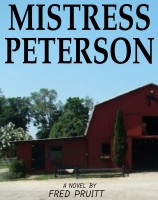 On Sale now!


A multi-volume chronology and reference guide set detailing three years of the Mexican Drug War between 2010 and 2012.

Rantburg.com and borderlandbeat.com correspondent and author Chris Covert presents his first non-fiction work detailing the drug and gang related violence in Mexico.

Chris gives us Mexican press dispatches of drug and gang war violence over three years, presented in a multi volume set intended to chronicle the death, violence and mayhem which has dominated Mexico for six years.
Click here for more information


Meet the Mods
In no particular order...


Steve White
Seafarious
Pappy
lotp
Scooter McGruder
john frum
tu3031
badanov
sherry
ryuge
GolfBravoUSMC
Bright Pebbles
trailing wife
Gloria
Fred
Besoeker
Glenmore
Frank G
3dc
Skidmark
Alaska Paul



Better than the average link...



Rantburg was assembled from recycled algorithms in the United States of America. No trees were destroyed in the production of this weblog. We did hurt some, though. Sorry.
3.238.184.78