-Lurid Crime Tales-
John McAfee Arrested With Arms Cache And Butch Facial Hair
[TheSun] Fugitive anti-virus guru John McAfee, 73, arrested with cache of firearms in the Dominican Republic while fleeing rape and murder allegations.


CYBER-SECURITY pioneer John McAfee has been arrested for taking weapons and ammunition into the Dominican Republic.

The British-born software mogul, 73, was arrested with his crew after he docked his yacht, the Great Mystery, in Puerto Plata, on the Dominican Republic's northern coast. Cops in Belize are seeking him in connection with the slaying of an American neighbour, Gregory Faull, 52, in 2012. The gun-toting fugitive has been in hiding from the US Government, while avoiding officials in Belize - where he is a "person of interest" in a mysterious killing.


And the tech guru is on the run from US tax authorities, who have indicted him for tax evasion.

The Dominican's Public Ministry said it seized the weapons - several high caliber guns - money and ammunition found on the yacht.

It appears his days on the run might be coming to end, however, as a report in Dominican Today said that he'll be given to American officials.

McAfee posted photos of himself in a cell, after his second arrest in the Dominican Republic
Incidentally, McAfee had offered posturedclaimed to share some unimaginably dirty dirt on some very high players recently. After which Interpol and US Treasury Dept began hunting for him. Maybe these are the last pics of him we'll see. He added a lot to the anti-malware industry it seems, but the bugs he just couldn't get rid of were evidently in his own head.
Posted by: Dron66046 || 07/26/2019 13:33 || Comments || Link || E-Mail|| [6480 views] Top|| File under:
Suspects busted for water-bucket attacks on cops already back on the street
[New York Post] The three men busted in connection to the city's spate of cop drenchings were already back on the street Thursday ‐ as authorities were able to bring only misdemeanor charges against them.

Enlarge ImageCourtney Thompson, l., leaves court after his arraignment in Brooklyn Criminal Court in Brooklyn, Thursday, July 25, 2019, accompanied by his attorney Dough Rankin, r. He was facing charges stemming from an incident that was captured on video in which he allegedly threw water on police officers.

Courtney Thompson, left, leaves court after his arraignment in Brooklyn Criminal Court. Robert Mecea Isaiah Scott and Chad Bowden, the Harlem men charged with soaking a female civilian on July 21 near the scene of that neighborhood's water-bucket attack, walked free without bail late Wednesday at Manhattan criminal court.

The men, respectively 23 and 28, were hit with charges including criminal mischief and harassment, because the water fried the unsuspecting woman's cellphone, prosecutors allege.

In Brooklyn, the reputed Crips gangbanger charged with tossing a pail of water onto a uniformed cop's head on July 20, was hit with $3,500 bail at his own arraignment but walked free after posting the sum.
Posted by: Besoeker || 07/26/2019 09:04 || Comments || Link || E-Mail|| [6502 views] Top|| File under:
Miss Lillian gets cold fries and attitude, opens fire at Savannah, GA Mickey Dee's
[AJC] A woman is accused of firing a gun in a Georgia McDonald's after complaining that she was given cold fries, according to several media reports.

Lillian Shantel Tarver, 27, who was arrested after a police chase through Savannah, faces 12 charges, including five felonies, Chatham County jail records show.About 2:45 p.m. Tuesday, police responded to the Garden City restaurant to see her car speeding off, Garden City police told USA Today.

She's accused of leading officers on a chase for about 10 to 15 minutes before pulling over on Liberty Parkway, where she was arrested.An employee at the McDonald's told Savannah-based WTOC-TV that Tarver left the restaurant after getting her order only to return minutes later, saying her fries were cold. As the manager went to get fresh fries, the woman went into the kitchen and fired a shot into the floor, the owner told the news station.The owner said he gave her a refund, and the woman left.

No one was injured during the incident.The felony charges against Tarver include aggravated assault, armed robbery, attempting to elude police and firearm possession, jail records show. She also faces a battery charge and six driving citations.She remains in jail without bond.
Posted by: Besoeker || 07/26/2019 01:17 || Comments || Link || E-Mail|| [6474 views] Top|| File under:
DC Tourist Savagely Beaten, Stomped, Spit on by Gang of Youths at Hilton Hotel Where Reagan Was Shot
[Gateway Pundit] A tourist was savagely beaten, stomped and spit on by a gang of over a dozen youths at the entrance to the Washington Hilton Hotel around 1 a.m. on July 14, according to Washington, D.C. police who released hotel surveillance video showing the brutal unprovoked attack. The Hilton‐located about twelve blocks north of the White House at 1919 Connecticut Avenue and T Street, NW‐is a key part of official Washington, playing host to presidents, foreign dignitaries, business and political gatherings including the annual White House Correspondents' Association dinner. It is also where President Ronald Reagan was shot by a would-be assassin in 1981.


Posted by: Besoeker || 07/26/2019 00:59 || Comments || Link || E-Mail|| [6474 views] Top|| File under:
Woman arrested over A$AP Rocky protest at Swedish Embassy
[Politico] President Donald Trump apparently isn't the only one brimming with outrage over Sweden's arrest of American rapper A$AP Rocky on assault charges.

Secret Service officers arrested Rebecca Kanter, 26, at the Swedish Embassy in Washington on Tuesday after she allegedly made threats, engaged in a foul-mouthed rant and damaged property as part of an apparent protest against the Scandinavian nation's treatment of Rocky, according to court records.

After arriving at the embassy ‐ known as the House of Sweden ‐ Kanter "began cursing and screaming at embassy personnel and a student group tour, making statements about an American rapper, A$AP Rocky, who is detained in Sweden," Secret Service Officer William Ayers wrote in a criminal complaint. "Kanter then walked toward a teepee display in the House of Sweden, kicked a teepee, and proceeded to kick over a coffee table in the lobby. ... Embassy staff ordered Kanter to leave the premises of the House of Sweden but Kanter refused and instead sat down on the floor of the Embassy and stated, 'Call the police. I am not leaving.'"

A day earlier, Kanter allegedly visited the same embassy, threw liquid at it from a Coca-Cola bottle and shouted, "I'm going to blow this motherf----- up," the complaint says.

Authorities say Kanter posted messages on social media accounts about her actions, asking in one posting: "Why aren't I getting press for ASAP?"
Posted by: Besoeker || 07/26/2019 00:47 || Comments || Link || E-Mail|| [6480 views] Top|| File under:
Top FBI financial crimes investigator looking into Clinton Fdn, reportedly checks out
[TheCount] FBI Rocked By Public Suicide of TOP FBI Agent Who Investigated Clinton Foundation

Salvatore "Sal" Cincinelli, one of the Bureau's top financial crimes supervisors, was reportedly out partying with FBI colleagues at the Container Bar, a trendy watering hole in Austin, TX. The group had been drinking and dancing, according to sources. Later in the evening Cincinelli reportedly turned the gun on himself on a crowded dance floor.

Bar owner Bridget Dunlap did not respond to phone calls seeking details on the incident.

FBI agents on site and police instructed witnesses to delete any video and photographs of the event and cleared out the bar, according to reports. Likewise, FBI officials instructed Austin Police to not release any details of the death to the media, sources confirmed. Witnesses at the nite club were also told to "stay offline" and "keep quiet" about the shooting, sources said.

The FBI has not commented on Cincinelli's death.



And then there is this:


FBI Agent Brother Of NYPD Cop Accused In Murder-For-Hire Plot Found Dead In Possible Suicide
Salvatore Cincinelli was found dead in an Austin, Texas bar. His sister Valerie is awaiting trial for allegedly arranging to have her estranged husband and boyfriend's teen daughter murdered.

NYPD cop who 'plotted to have hitman kill her husband' is banned from contacting her five-year-old son

Posted by: Woodrow || 07/26/2019 00:00 || Comments || Link || E-Mail|| [6493 views] Top|| File under:
Indiana woman steals dentures, wears them to meeting with probation officer
[FOXNEWS] An Indiana sheriff's office took a "bite out of crime" Monday when they caught a woman wearing a set of dentures "that clearly were not hers" at her own probation meeting.

Earlier that day, someone reported that a woman, identified as Joann Childers, from Jennings County, stole her teeth and accused her of wearing them around.

A probation officer who later met with Childers said she noticed she was wearing the set of pearly whites, which "may be the stolen teeth."

On Wednesday, officials spoke to Childers about the alleged denture theft. The sheriff's office wrote on Facebook that while speaking with Childers, a deputy saw the dentures in "plain view" inside her home ‐ and they were even reportedly labeled with the alleged victim's name on it.

The sheriff's office also appeared to see the funny side in the incident, with a series of hashtags accompanying the post including, "#caughtwithoutmyteethin #takingabiteoutofcrime #gumdecision #illhavejailsoup #shesnotthetoothfairy".
Posted by: Fred || 07/26/2019 00:00 || Comments || Link || E-Mail|| [6464 views] Top|| File under:
-Obits-
Tunisia's First Democratically Elected Leader, President Beji Caid Essebsi, Dies at 92
[TIME] Tunisian President Beji Caid Essebsi, the North African country's first democratically elected leader and heir to Tunisia's founding father, has died. He was 92.

Essebsi died Thursday morning at the Tunis military hospital, where he was taken the night before, an official in the president's office told The

News Agency that Dare Not be Named

. The presidential Facebook page said funeral plans will be announced soon.

Under Tunisia's constitution, the president of the parliament will assume the presidency for 45 to 90 days while elections are organized.

Essebsi won office in 2014 in the wake of the country's Arab Spring uprising. He emerged from retirement to seek the presidency at age 88, presenting his centrist movement as a bulwark against rising Islamic fundamentalism and political chaos that rocked Tunisia after the people's people's revolt overthrew a longtime dictator and unleashed similar movements throughout the region.


Posted by: Fred || 07/26/2019 00:00 || Comments || Link || E-Mail|| [6468 views] Top|| File under:
-Land of the Free
South Dakota will require "In God We Trust" signs in all public schools
[CBS] A new law in South Dakota now requires all public schools across the state to feature the "In God We Trust" motto on display. Students returning to school this fall will be greeted by the message, which supporters say is meant to "inspire patriotism."

Gov. Kristi Noem signed the law in March, and it went into effect this month. The law requires that the message is prominently displayed in all 149 South Dakota school districts on the first day of classes this year.

"Some have plaques, others have it painted on the wall, maybe in a mural setting," Associated School Boards of South Dakota executive director Wade Pogany said, describing how schools plan to implement the new law. The display of the quote is required to be at least 12 inches by 12 inches in size. In one school "it was within their freedom wall. They added that to a patriotic theme," he said.




The Freedom From Religion Foundation


populated by 90s dropouts and slackers mostly


has condemned the law, calling it part of a "stealth campaign" to inject religion into state legislation.

"The motto 'In God We Trust' is inaccurate, exclusionary, and aimed at brainwashing American schoolchildren into believing that our nation is a theocracy," the organization spat out said in a news release Thursday.

The group urged people to contact their legislators to oppose the law. "Our position is that it's a terrible violation of freedom of conscience to inflict a godly message


Yupp. They said this.


on a captive audience of schoolchildren," co-president Annie Laurie Gaylor said.
Posted by: Dron66046 || 07/26/2019 14:21 || Comments || Link || E-Mail|| [6510 views] Top|| File under:
Britain
Juncker Tells Johnson Brexit Deal Can't be Changed
"Don't you call my bluff, now." Except that treaties and contracts can always be renegotiated when it becomes painful enough.

[AnNahar] The president of the Europe

...the land mass occupying the space between the English Channel and the Urals, also known as Moslem Lebensraum...
an Commission Jean-Claude Juncker told

Britannia

's Prime Minister Boris Johnson on Thursday that EU officials have no mandate to renegotiate the Brexit withdrawal agreement.

The pair spoke on the telephone for the first time since Johnson was sworn in as leader on a platform of taking

Britannia

out of the EU on October 31 with or without a formal divorce accord.

"President Juncker listened to what Prime Minister Johnson had to say, reiterating the EU's position that the Withdrawal Agreement is the best and only agreement possible ‐- in line with the European Council guidelines," Juncker's office said after the call.
Posted by: trailing wife || 07/26/2019 00:00 || Comments || Link || E-Mail|| [6485 views] Top|| File under:
China-Japan-Koreas
Seoul says weapons tested by North Korea were new missiles, launch overseen by Pudgy himself
[IsraelTimes] South Korea says the two weapons North Korea

...hereditary Communist monarchy distinguished by its truculence and periodic acts of violence. Distinguishing features include Songun (Army First) policy, which involves feeding the army before anyone but the Dear Leadership, and Juche, which is Kim Jong Il's personal interpretation of Marxism-Leninism, which he told everybody was brilliant. In 1950 the industrialized North invaded agrarian South Korea. Twenty-one countries of the United Nations eventually contributed to the UN force opposing the invasion, with the United States providing around 90% of the military personnel. Seventy years later the economic results are in and it doesn't look good for Juche...
fired earlier today were a new type of ballistic missile.

South Korea's presidential office issues the assessment after a national security council meeting.

Seoul said earlier based on analysis of the launches that one missile flew 690 kilometers (430 miles) and the other 430 kilometers (270 miles) before landing in the waters off the east coast.

The presidential office says national security council members expressed "strong concerns" about the launches because they won't be helpful for an effort to ease military tensions on the Korean Peninsula.

Kim Jong Un oversaw test-firing of two ballistic missiles

[Jpost] North Korea said on Friday its latest missile launch was a warning to South Korean "warmongers" to stop importing weapons and conducting joint military drills, a message that analysts said was also aimed at the United States.

North Korean leader Kim Pudge Jong-un


...the overweight, pouty-looking hereditary potentate of North Korea. Pudge appears to believe in his own divinity, but has yet to produce any loaves and fishes, so his subjects remain malnourished...


personally watched the test-fire of two short-range ballistic missiles on Thursday, the first test since Kim met with US President Donald Trump

...New York real estate developer, described by Dems as illiterate, racist, misogynistic, and what ever other unpleasant descriptions they can think of, elected by the rest of us as 45th President of the United States...
last month and agreed to revive denuclearisation talks.

The missile tests raises doubts about the revival of denuclearisation talks, which stalled after the collapse of a second summit between Kim and Trump in Hanoi in February.

"We cannot but develop nonstop super-powerful weapon systems to remove the potential and direct threats to the security of our country that exist in the south," Kim said, according to state news agency KCNA.

In a statement on Friday, Colonel Lee Peters, a

front man

for the combined command of US and South Korean troops, said the launches "were not a threat directed at [South Korea] or the US, and have no impact on our defence posture."

In public statements, Pyongyang has shown increasing frustration that South Korea has not followed through on promised economic cooperation or peace agreements, all while importing the latest F-35 stealth fighters and conducting military drills with the United States.

The KCNA report did not mention Trump or the United States, but said Kim criticised South Korean authorities for staging joint military exercises, which Trump promised to end after his first meeting with Kim in June 2018.

North Korea accused Washington of breaking that promise by planning to hold joint military exercises with South Korea next month and warned of a possible end to its freeze in nuclear and long-range missile tests.

While Friday's message is very clearly directed at Seoul, it does send signals to Washington as well, said Jenny Town, managing editor at 38 North, a project that studies North Korea.

"On some level, this is like North Korea's version of maximum pressure on South Korea and the United States."

North Korean state newspaper Rodong Sinmun showed photos of the missile launching, Kim Jong-un looking through binoculars and at screens appearing to show the missile trajectory, and smiling and clapping with his officials.

Kim said the test was "a solemn warning to the south Korean military warmongers" and accused South Koreans of "double dealing" for saying they support peace but simultaneously importing new weapons and conducting military drills.

South Korea's leader should stop such "suicidal acts" and "should not make a mistake of ignoring the warning," Kim said.

Kim said he was satisfied with the rapid response and low-altitude trajectory of the weapon, which he said would make it difficult to intercept.
Posted by: trailing wife || 07/26/2019 00:00 || Comments || Link || E-Mail|| [6470 views] Top|| File under: Commies
Economy
Tesla Reports Loss of $400+ Million, Co-Founder Leaves Company
[Breitbart] Tesla shares dropped significantly following the release of a lower-than-expected earnings report, which included a loss for the quarter of $408 million, along with the departure of the company's co-founder and Chief Technology Officer J.B. Straubel.

CNBC reports that Tesla's Q2 earnings release resulted in a significant drop in Tesla stock price with an overall decline of 10 percent in extended trading. The drop continued into Thursday trading, Tesla is down 14 percent at the time of this writing. Refinitiv compiled a summary of what Tesla posted versus what analysts expected, it reads as follows:

Loss per share on an adjusted basis: $1.12 vs. 40 cents expected
Revenue: $6.35 billion versus $6.41 billion expected
Despite falling short of expectations, Tesla reaffirmed full-year delivery guidance stating that the company still believes it will sell 360,000 to 400,000 vehicles in 2019 mostly consisting of Model 3 sedans. In the first six months of 2019, Tesla delivered approximately 158,200 vehicles to customers and still has to deliver more than 200,000 in the last six months of the year to hit the low-end of its projected figures.

Tesla alleges it has a weekly run-rate of 7000 Model 3 cars and plans to produce 10,000 Model 2s per week by the end of 2019. Tesla stated in its second-quarter letter that it plans to improve production at existing factories in order to make high-volume Model 3 sales possible. While sale of the firm's Powerwall and Powerpack energy storage products increased, sale of its solar energy products continued their decline. Tesla combines sales of all energy generation and storage product into one figure which came to $368.2 million in revenue, a two percent decline over the same time period last year.
Posted by: Besoeker || 07/26/2019 00:26 || Comments || Link || E-Mail|| [6491 views] Top|| File under:
Science & Technology
CRISPR (gene-editing) Study Inside the Body to Start in US
[US News] Patients are about to be enrolled in the first study to test a gene-editing technique known as CRISPR inside the body to try to cure an inherited form of blindness.

People with the disease have normal eyes but lack a gene that converts light into signals to the brain that enable sight.

The experimental treatment aims to supply kids and adults with a healthy version of the gene they lack, using a tool that cuts or "edits" DNA in a specific spot. It's intended as a onetime treatment that permanently alters the person's native DNA.

Two companies, Editas Medicine and Allergan, will test this in up to 18 people around the United States, including Massachusetts Eye and Ear in Boston, starting this fall.

This gene editing in people after birth is different from the controversial work a Chinese scientist did last year ‐ altering the DNA of embryos at conception in a way that can pass the changes to future generations. The DNA changes in adults that the new study aims to make will not be inherited by any offspring.

Only one other company, Sangamo Therapeutics, has tried gene editing inside the body, to treat metabolic diseases using a tool called zinc fingers.

CRISPR has captivated scientists because it's a very simple way to do gene editing, although it's so new that its risks are not fully known. But researchers believe it has great potential to cure or treat many diseases caused by gene flaws that have no good treatments now.

The blindness study is for people with one form of Leber congenital amaurosis. It's the most common cause of inherited childhood blindness, occurring in about 2 to 3 of every 100,000 births. People often see only bright light and blurry shapes and eventually can lose all sight.

Parents are carriers of the flawed gene and it can lurk undetected for generations, suddenly emerging when an unlucky combination gives a child two copies of it.

A gene therapy called Luxturna already is sold for other forms of the disease, and the treatment is similar ‐ a modified virus is used to carry the replacement gene into cells in the retina in the back of the eye. It's delivered as an injection during a brief surgery.

The new study will test children at least 3 years old and adults with a range of vision.
Posted by: Besoeker || 07/26/2019 04:56 || Comments || Link || E-Mail|| [6481 views] Top|| File under:
FDA Orders Recall Of Breast Implants After Links To Roughly 500 Cancer Cases, A Dozen Deaths
[Daily Caller] The Food and Drug Administration requested that pharmaceutical company Allergan recall specific breast implant models that may cause cancer, the FDA announced Wednesday.

Allergan's textured breast implants have been linked to a rare cancer called anaplastic large cell lymphoma (ALCL). The FDA warned of the implants, citing 33 patient deaths from breast implant-associated ALCL. Of the 13 deaths where the breast implant manufacturer is known, 12 involved implants made by Allergan, according to the FDA.

Textured implants like the ones being recalled make up roughly 5 % of the implants used in the U.S., according to The New York Times. The FDA recommends that women with the implants refrain from removing them unless they start to experience symptoms, and Allergan is taking the specific models off the market.
Posted by: Besoeker || 07/26/2019 04:24 || Comments || Link || E-Mail|| [6491 views] Top|| File under:
Who's in the News
41
[untagged]
4
Taliban
4
Moslem Colonists
3
Islamic State
3
Govt of Iran
2
Sublime Porte
2
Commies
1
Muslim Brotherhood
1
Palestinian Authority
1
al-Qaeda in North Africa
1
Hezbollah
1
Houthis
1
al-Nusra
Bookmark
E-Mail Me
The Classics
The O Club
Rantburg Store
The Bloids
The Never-ending Story
Thugburg
Gulf War I
The Way We Were
Bio
Merry-Go-Blog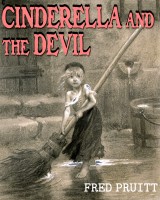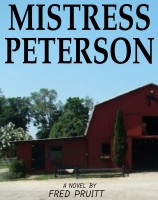 On Sale now!


A multi-volume chronology and reference guide set detailing three years of the Mexican Drug War between 2010 and 2012.

Rantburg.com and borderlandbeat.com correspondent and author Chris Covert presents his first non-fiction work detailing the drug and gang related violence in Mexico.

Chris gives us Mexican press dispatches of drug and gang war violence over three years, presented in a multi volume set intended to chronicle the death, violence and mayhem which has dominated Mexico for six years.
Click here for more information


Meet the Mods
In no particular order...


Steve White
Seafarious
Pappy
lotp
Scooter McGruder
john frum
tu3031
badanov
sherry
ryuge
GolfBravoUSMC
Bright Pebbles
trailing wife
Gloria
Fred
Besoeker
Glenmore
Frank G
3dc
Skidmark
Alaska Paul



Better than the average link...



Rantburg was assembled from recycled algorithms in the United States of America. No trees were destroyed in the production of this weblog. We did hurt some, though. Sorry.
3.235.223.5

Help keep the Burg running! Paypal: