Florida man caught with cocaine on nose told cops it wasn't his
[NYPOST] A Florida man caught with cocaine on his schnoz during a traffic stop tried to convince the cops that the white powdery substance around his nostrils did not belong to him, authorities said.


"It's not even my nose!"


Fabricio Tueros Jimenez, 20, was a passenger in a car that deputies from the Hillsborough County Sheriff's Office pulled over around 4:30 a.m. Sunday.

A deputy immediately noticed that Jimenez had white residue on his nose, the office said in a statement. His nose was swabbed and a test revealed that the substance was in fact cocaine, authorities said.

Police also discovered a small bag of powder cocaine concealed on Jimenez ‐ as well as a backpack holding 250 grams of marijuana and 13 Xanax pills, cops said.

Jimenez was taken into custody on drug charges ‐ but not without claiming that the cocaine that coated his nostrils wasn't his after all, authorities said.

He is also facing probation violation charges in connection with a conviction last year on cocaine and marijuana charges, according to The Smoking Gun. Jimenez had pleaded guilty to three felonies and was sentenced in November to two years' probation and ordered to perform 50 hours of community service.
Posted by: Fred || 06/12/2019 00:00 || Comments || Link || E-Mail|| [6494 views] Top|| File under:
Philadelphia's First Openly Gay Deputy Sheriff Found Dead Ahead Of Pride Parade
[Huffpoo] Philadelphia's first openly gay deputy sheriff apparently died by suicide just before the city's annual Pride parade and festival, authorities said.

Dante Austin, 27, was found dead from what authorities said appeared to be a self-inflicted gunshot wound at his desk inside the Philadelphia Sheriff's Office early Friday.

He was a U.S. Army veteran and the sheriff office's first LGBTQ community liaison, Sheriff Jewell Williams said in a statement.

"This is a tragedy for the Sheriff's Office, Deputy Austin's family and the local LGBTQ community," Williams said. "Dante was a person who believed in and cared about everybody."
Posted by: Besoeker || 06/12/2019 01:15 || Comments || Link || E-Mail|| [6469 views] Top|| File under:
Fluids from decomposing body upstairs force restaurant closure
[NYPOST] WINDSOR, Conn. —
Fluids leaking from a decomposing body upstairs have forced health officials to close a Connecticut restaurant.

WFSB-TV reports Windsor police were called to the Siam Corner Thai Kitchen and Pho restaurant on May 29 for a report of a foul odor and a reddish-brown liquid dripping from the ceiling of the restaurant behind the front counter.

Police say they entered the apartment above the restaurant through an unlocked window and found the tenant's body in his bed. They say he had been dead for several days.

Police say no foul play is suspected. They have not released the man's name.

The health department says the restaurant remains closed.
Posted by: Fred || 06/12/2019 00:00 || Comments || Link || E-Mail|| [6512 views] Top|| File under:
Arabia
Report: UAE Paid Businessman to Spy on Trump Admin
[AnNahar] A United Arab Emirates businessman linked to a probe of illegal donations to Donald Trump

...Perhaps no man has ever had as much fun being president of the US...
's political campaign was paid by his country's intelligence agency to spy on the US president's administration, The Intercept reported Monday.

Rashid al-Malik received tens of thousands of dollars a month for gleaning information on Trump administration policy toward the Middle East in 2017, the website said, citing a former US official and documents.

He reported back to the UAE's National Intelligence Service on topics of interest to the oil-producing Gulf state -- including US efforts to mediate a Gulf feud involving Qatar


...an emirate on the east coast of the Arabian Peninsula. It sits on some really productive gas and oil deposits, which produces the highest per capita income in the world. They piss it all away on religion, financing the Moslem Brotherhood and several al-Qaeda affiliates. Home of nutbag holy manYusuf al-Qaradawi...


-- as well as meetings between US officials and Soddy Arabia


...a kingdom taking up the bulk of the Arabian peninsula. Its primary economic activity involves exporting oil and soaking Islamic rubes on the annual hajj pilgrimage. The country supports a large number of princes in whatcha might call princely splendor. When the oil runs out the rest of the world is going to kick sand in the Soddy national face...


's powerful Crown Prince Mohammed bin Salman


...Crown Prince of Saudi Arabia as of 2016....


, The Intercept said.

Late last year, The New York Times


...which still proudly displays Walter Duranty's Pulitzer prize...
and Wall Street Journal reported that US federal prosecutors were investigating whether foreigners illegally funneled donations to Trump's inaugural committee and a pro-Trump fundraising super PAC.

Al-Malik, chairman of the investment firm Hayah Holdings, was interviewed by special counsel Robert Muller's office as part of the probe, according to the New York Times.

The Times cited people familiar with the inquiry as saying it focused on whether people from Qatar, Saudi Arabia and the United Arab Emirates used straw donors to make contributions in the hope of buying influence over US policy.


Given President Trump's decisions around fracking, it seems a reasonable assumption that they did not succeed...

The report was denied by al-Malik's lawyer, who told The Intercept that his client was "not an intelligence operative."

"He has never been 'tasked' to deliver information about the inner workings of the Trump administration," Coffield wrote in an email to the website.

He has, however, "on numerous occasions, discussed various business ideas for UAE projects in the US," the lawyer was quoted as saying.


And have any of them come to fruition?

The Intercept report came after the Justice Department last week said George Nader, a well-connected Middle East fixer for the Trump campaign, was arrested for possessing child pornography.

Nader was a witness in special counsel Robert Mueller's probe into Russian election meddling.
Posted by: trailing wife || 06/12/2019 00:00 || Comments || Link || E-Mail|| [6481 views] Top|| File under:
Bangladesh
12 arrested over sexual violence across the country
[Dhaka Tribune] In Narayanganj, a bus driver was arrested Monday night after he attempted to rape a passenger onboard.

The incident took place near Meghna New Town in the Sonargaon upazila around 10:30pm on Monday.

Sonargaon

cop shoppe

OC Moniruzzaman said: "The woman was the only passenger on a Swadesh Service bus from Dhaka to Munshiganj when the driver, Shamim Mia, decided to rape her. However,
Continued on Page 49
Posted by: Fred || 06/12/2019 00:00 || Comments || Link || E-Mail|| [6499 views] Top|| File under:
Police physically assaults rape survivor in Madaripur
[Dhaka Tribune] Police reportedly assaulted a 12-year-old rape survivor and her family members in kalkini upazila of Madaripur on Monday.

According to locals, the teen girl was persuaded to go to a jute field alongside her house and was raped there by Rajib Khan, 20, on Sunday night.

Hearing the girl's screams they rescued her and detained Rajib.

Informed, police arrested Rajib and later released him. Police took the girl and her family members to their investigation centre and physically assaulted them without registering a case file for the incident.

Later, with the help of the Madaripur Superintendent of Police, a case was filed with Kalkini

cop shoppe

for the rape on Monday night.

The 12 year old was taken to Madaripur Sadar Hospital on Monday Night.

Madaripur Sadar Hospital Physician Md Riyad Mahmud said: "The girl is still undergoing treatment and evidence of rape has been collected."
Posted by: Fred || 06/12/2019 00:00 || Comments || Link || E-Mail|| [6468 views] Top|| File under:
Britain
GP 'ghost patients' to be investigated by NHS fraud squad
[BBC] The NHS fraud squad is investigating GPs in England amid suspicions they are claiming for non-existent patients.

Doctors get an average of £150 a year for each patient on their list, but records show there were 3.6 million more patients in the system last year than there were people in England.

The discrepancy prompted NHS England to employ a company to start chasing up these so-called ghost patients.

The NHS Counter Fraud Authority is now launching its own investigation.
Doctors' leaders have always insisted the issue of ghost patients most often has an innocent explanation, such as instances where patients have died or moved without the knowledge of their GP.

It is understood the list-cleaning exercise, being carried out for NHS England by the business services company Capita has started to see a reduction in the numbers being claimed for.

It has focused on patients who have not visited their doctor for five years.
Attempts have been made to contact those patients and where they have not been found they have been deregistered from the practice.

But NHS fraud investigators have been carrying out some sample testing of transactions, which the BBC understands has identified some "anomalies" that have raised suspicions.

The fraud team will now carry out a full analysis of records held by NHS England and the NHS Business Services Authority, which administer the payments systems to GP practices, to see if doctors have been fraudulently claiming for patients.
Posted by: Skidmark || 06/12/2019 07:24 || Comments || Link || E-Mail|| [6515 views] Top|| File under:
Trump says he's considering giving Venezuelans protection in US
[Al Jazeera] US President Donald Trump

...Perhaps no man has ever had as much fun being president of the US...
said on Tuesday he was looking into the possibility of granting temporary asylum to thousands of Venezuelans who have fled to the United States amid political turmoil in their country.

Trump said the situation in Venezuela was a horrible thing that's "been brewing for a long time" and his administration was looking at granting Venezuelans temporary protected status "very seriously".

The move would conflict with Trump's tough-on-immigration stance. His administration has moved to discontinue the Temporary Protection Status (TPS) for many countries. He has also implemented a "zero-tolerance" policy at the US southern border.

TPS is granted to people from countries ravaged by natural disasters or war and lets them remain in the US until the situation improves back home.

Two congressional panels have already advanced bills granting protections to Venezuelans.

Venezuela, the once-wealthy oil nation, is facing severe shortages of basic goods and hyperinflation.

According to the UN refugee agency (UNHCR), about four million Venezuelans - almost 15 percent of the population - have left the country to escape its economic and political crisis.
Posted by: Fred || 06/12/2019 00:00 || Comments || Link || E-Mail|| [6469 views] Top|| File under: Commies
Caucasus/Russia/Central Asia
'They will pay a price': Bolton says US has expanded 'offensive cyber operations' against Russia
[RT] The United States is ramping up cyber operations targeting Russia and other so-called adversaries, in what US National Security Advisor John Bolton says is a response to election meddling.
Ohfergawdsake! Don't tell 'em!"
Speaking at the Wall Street Journal's CFO Network conference on Tuesday, Bolton said Washington had taken steps to create "structures of deterrence" in cyberspace in order to stop interference in US elections, but what he described sounded a lot like launching a cyber war.


Does the GRU tell us? NO, THEY DON'T TELL US!


Under a new presidential directive, the administration has "fundamentally changed the way the United States government makes decisions about offensive cyber operations," Bolton said, adding that the new approach has improved "capabilities across the board to engage in more offensive cyber activities."

Though Bolton said the measures were intended to "avoid conflict," the hawkish White House adviser couldn't resist some public sabre rattling.

"The purpose ... is to say to Russia, or anybody else that's engaged in cyber operations against us, 'you will pay a price,'" he said. "We will impose costs on you until you get the point."


Posted by: Besoeker || 06/12/2019 01:22 || Comments || Link || E-Mail|| [6468 views] Top|| File under:
China-Japan-Koreas
China inflation hits highest level in 15 months
[France24] Inflation in China rose to its highest level in more than a year in May driven by surges in pork and fruit prices caused by the African swine fever epidemic and bad weather, official data showed Wednesday.

But while prices are increasing, demand remains weak because of the trade war with the United States and economic uncertainty.

The consumer price index (CPI) -- a key gauge of retail inflation -- hit 2.7 percent, the National Bureau of Statistics (NBS) said, compared with 2.5 percent in April and the highest since February 2018.

The data was in line with a forecast of analysts polled by Bloomberg News.

The rise was "largely the result of renewed acceleration in food price inflation", and pork supply disruptions caused by African swine fever, Capital Economics said in a note.

Millions of pigs have been culled recently as the disease cuts through China and beyond, devastating global food chains and impacting pork prices from the food markets of Hong Kong to US dinner tables.

The price of pork soared 18.2 percent in May, China's NBS said. The price of fresh fruit on-year was up 26.7 percent as bad weather hammered supplies.
Posted by: Besoeker || 06/12/2019 01:35 || Comments || Link || E-Mail|| [6473 views] Top|| File under: Commies
Olde Tyme Religion
Vatican Rejects Gender Theory as Contrary to 'Right Reason'
[BREITBART] The Vatican has condemned "gender theory" for attempting to separate a person's gender from their biological sex, leading to an untenable "utopia of the neuter."

In its 30-page text, titled Male and Female He Created Them, the Vatican's Congregation for Catholic Education denounces an "educational crisis" stemming from efforts to indoctrinate children with mistaken notions of gender fluidity and human sexuality.

The text, whose release coincides with the LGBT celebrations of "Pride Month," says that school curricula are being planned and adopted that "reflect an anthropology opposed to faith and to right reason."

This "disorientation" cancels out differences between men and women, the text says, "presenting them instead as merely the product of historical and cultural conditioning."

Gender theory, whose roots can be traced to the mid-20th century, was "based on a reading of sexual differentiation that was strictly sociological," the letter states, downplaying biology and accentuating "the role of external conditioning."

"When such studies were applied to human sexuality, they often did so with a view to demonstrating that sexuality identity was more a social construct than a given natural or biological fact," the text affirms.

In the 1990s, gender theory moved toward "a radical separation between gender and sex, with the former having priority over the latter," it continues. "Such a goal was seen as an important stage in the evolution of humanity, in which 'a society without sexual differences' could be envisaged."

The separation of sex from gender led the way to "transgenderism," the text states, according to which a person "can choose a gender not corresponding to his or her biological sex."

In the end, gender theory is marked by a move away from nature, whereby "both sexual identity and the family become subject to the same 'liquidity' and 'fluidity' that characterize other aspects of post-modern culture, often founded on nothing more than a confused concept of freedom in the realm of feelings and wants."

"The process of identifying sexual identity is made more difficult by the fictitious construct known as 'gender neuter' or 'third gender' which has the effect of obscuring the fact that a person's sex is a structural determinant of male or female identity," it states.

The letter goes on to repropose the Christian vision of the human person, created by God as male and female, who together image their Creator.


I'm guessing this was written by one of the Pope's staffers, since it makes sense, both intellectually and theologically.
Posted by: Fred || 06/12/2019 00:00 || Comments || Link || E-Mail|| [6469 views] Top|| File under:
Who's in the News
47
[untagged]
9
Taliban
4
Sublime Porte
4
al-Shabaab (AQ)
3
Hamas
3
Commies
2
Islamic State
2
Hezbollah
2
Moslem Colonists
2
Govt of Syria
1
Houthis
1
Govt of Iran
1
Govt of Iraq
1
Govt of Sudan
1
Boko Haram (ISIS)
1
Muslim Brotherhood
1
Narcos
1
Palestinian Authority
Bookmark
E-Mail Me
The Classics
The O Club
Rantburg Store
The Bloids
The Never-ending Story
Thugburg
Gulf War I
The Way We Were
Bio
Merry-Go-Blog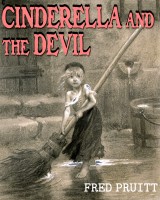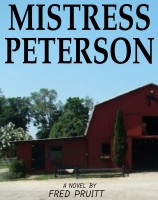 On Sale now!


A multi-volume chronology and reference guide set detailing three years of the Mexican Drug War between 2010 and 2012.

Rantburg.com and borderlandbeat.com correspondent and author Chris Covert presents his first non-fiction work detailing the drug and gang related violence in Mexico.

Chris gives us Mexican press dispatches of drug and gang war violence over three years, presented in a multi volume set intended to chronicle the death, violence and mayhem which has dominated Mexico for six years.
Click here for more information


Meet the Mods
In no particular order...


Steve White
Seafarious
Pappy
lotp
Scooter McGruder
john frum
tu3031
badanov
sherry
ryuge
GolfBravoUSMC
Bright Pebbles
trailing wife
Gloria
Fred
Besoeker
Glenmore
Frank G
3dc
Skidmark
Alaska Paul



Better than the average link...



Rantburg was assembled from recycled algorithms in the United States of America. No trees were destroyed in the production of this weblog. We did hurt some, though. Sorry.
44.197.230.180

Help keep the Burg running! Paypal: