-Lurid Crime Tales-
2nd Marine sentenced for role in strangulation death of Green Beret during 'hazing ritual' in Mali after accusing two of his killers of bringing prostitutes back to their safe house
[Daily Mail, where America gets its news]
Army Staff Sgt. Logan Melgar, 34, died of asphyxiation on June 4, 2017, during a 'prank' by two SEALs and two Marines


Staff Sergeant Kevin Maxwell Jr. pleaded guilty Thursday charges including negligent homicide, hazing and making false official statements


He was sentenced to four years at Camp Lejeune in North Carolina


The US Special Forces broke into Melgar's room, planned to choke him into unconsciousness and tie him up with duct-tape, to humiliate him


Upon noticing Melgar was not breathing after binding his feet, they tried to revive him and later in a clinic he was pronounced dead


SEAL Chief Petty Officer Adam C. Matthews pleaded guilty to lesser changes in exchange for his testimony and was sentenced to one year in military prison


New information revealed by Marine Staff Sgt. Kevin Maxwell, claims the group planned to film a sexual assault upon Melgar to embarrass him
Posted by: Skidmark || 06/08/2019 08:09 || Comments || Link || E-Mail|| [336070 views] Top|| File under:
Minnesota cop gets 12 years in prison for shooting dead innocent Australian yoga instructor who called 911 about a disturbance outside her home
[Daily Mail, where America gets its news]
Somali-American Mohamed Noor, 33, was sentenced to 12.5 years in prison for the 2017 killing of 40-year-old Justine Ruszczyk Damond


Noor was convicted in April of third-degree murder and second-degree manslaughter, but cleared of second-degree intentional murder


Noor read a statement in court apologizing for his 'error' that caused the tragedy


Defense team had proposed the judge sentence Noor to serve two weeks in jail every year on Damond's birthday and anniversary of her death


Judge instead imposed a sentence in line with what prosecutors had asked
Posted by: Skidmark || 06/08/2019 07:59 || Comments || Link || E-Mail|| [336083 views] Top|| File under:
Homicide victim, 71, stabbed 43 times
[TIMESLEADER] WILKES-BARRE PA — Joseph Monka was stabbed 43 times and then the people charged in the Edwardsville man's death went on a spending spree, a court was told Friday.

Monka, 71, was viciously beaten ‐ rendering him nearly unrecognizable in the autopsy photograph shown during the preliminary hearings for his granddaughter, Gabriella Elizabeth Long, 17, Mercedes Lin Hall, 16, Christopher Brian Cortez, 19, and Devin Malik Cunningham, 20, held before District Judge James Haggerty at the Luzerne County Courthouse.

Assistant district attorneys Jarrett Ferentino and Brittany Quinn allege Cortez and Cunningham killed Monka on April 15 and the four made off with $30,000 from a safe in his basement.

A state police criminal investigator testified that the four spent lavishly with that cash, buying clothes, sneakers, manicures and more.

The most graphic testimony, however, concerned the brutality of Monka's death.

Forensic pathologist Dr. Gary Ross testified Monka sustained 43 stab wounds, 15 cuts and two lacerations in addition to numerous blunt injuries on his head, face, torso and legs. Ross said Monka's jugular vein was severed that would have caused instant death, but he noted Monka also could have afrom two direct stab wounds to the heart or three stab wounds to his lungs and liver.

Ross also said Monka had defensive wounds on his hands and arms.



Long had previously lived with her biological father in Maine, and had resided with Monka since March 7.

Long, who previously lived with her biological father in Maine, had resided with Monka since March 7.


I'm guessing, on no particular evidence, that she lived with her father because Mom was bad news or dead or otherwise absent. Then she became too much for Pop to handle, so he sent her to live with Grampaw, while he joined the foreign legion or more likely went up the river again.


Trooper Shawn Cooney testified that Hall, during a second interview after her arrest, claimed she was with Long in a bedroom at the house listening to music when Cortez and Cunningham left.


Sure she was. Two guys in the house, but they weren't with them, nope. That's the way teenagers visit.


Hall told Cooney that Cortez and Cunningham were gone for 30 minutes to one hour before she went looking for them.
"Duh... Where'd the guys go?"
"Thought they went to take a leak?"
"It's been a half hour."
"Maybe they hadda do number two."
"That'd account for the screams. Yup Yup."

Cooney testified Hall told him she knocked on Monka's bedroom door and Cortez opened it covered in blood.
"Why you covered in blood, Cortez?"
"Cut myself shaving."
"You shave?"
Monka's body was found in a bedroom of his 30 Arch St. residence on April 17 by Edwardsville police Det. Michael Lehman, who responded to the house for a report of an unresponsive man.


Who reported it?


Lehman said there was blood "everywhere" in the bedroom and a television cabinet was on Monka's lower half of the body.
"Quick, man! Hide da body!"
"Here. Help me put dis Motorola Quasar thing over him!"
Prosecutors suspect Monka was killed two days earlier.

Trooper Edward Urban testified Long, Hall and Cortez were locked away
Stick 'em up! Yer under arrest!
when they emerged from a motel room at the Red Roof Inn in Plains Township on April 17, minutes after Monka's 2016 Kia Soul was found unattended in a parking lot. Cunningham was captured April 25 at his mother's home in Fairfax, Va.
"Hi, Ma! Mind if I come visit for a few days?"
"Da house is full, Devin Malik!"
"Dat's okay. I can stay in da closet!"
Urban testified that after Monka was killed, the four slept in the Kia at a park because no one had identification to rent a motel room.


They were 16, 17, 19, and 20. Why would any of them have an ID? More likely, they didn't have a credit card among them that wasn't the old man's.


Urban said Cortez on April 16 gave a friend $3,000 to get a room at the Red Roof Inn.


"Why sure, Christopher Brian. I'll be happy to put a room at the Red Roof in on my credit card for you for $3,000... heh heh... Hello? Is dis da cops?... Lissen, dis is Mahmoud da Weasel!..."


Shortly after Long, Hall and Cortez were arrested, Urban said store receipts and shopping bags were found in their motel room, which prompted

Sherlocks

to retrieve surveillance video from the Wyoming Valley Mall.


During interviews with Long and Hall,

Sherlocks

allegedly learned they purchased clothes and sneakers at the mall and Hall got a manicure. They discarded their old clothes in garbage cans at the mall.
"Huh huh! No one will ever know!"
"Nope nope!".
Urban said they tracked the mall's garbage container and searched at a landfill, finding old sneakers that were placed in a box for new sneakers and clothing.
"Here! Put yer blood soaked old sneakers in dis box!"
"Dat box is fer new sneakers!"
"Yeah! Dat's just it! Dey'll never guess!"
"A significant amount of money was spent, they spent thousands," Urban said, noting

Sherlocks

were continuing to account for all the spending.


"Cash purchases, officer? Nobody uses cash anymore... But wait! There were these four teenagers. They were covered with blood. That's how I remember them!"


Friday's hearing was nearly continued when prosecutors announced they added charges of robbery and criminal conspiracy to commit robbery against the four.


"Well, yeah. They took the money out of the poor old guy's safe. Add the robbery charge to the murder charges, just in case."


The added charge before the hearing caused Cortez's attorney, David V. Lampman II, to claim prosecutors "ambushed us," with Attorney John Pike, co-defending Long with Attorney Mary Deady, saying it altered their defense strategy.


"I mean, murder, yeah. We wuz expecting dat! But robbery! Wowzers! Never saw it comin'!"


Lampman and Pike requested a continuance while Hall's attorneys, Lawrence Kansky and Joann Smith, and Cunningham's attorney, Allyson Kacmarsky, said they were ready to proceed with the hearing.
"Wait a minute! Robbery's not as bad as murder!"
"Yeah, it is!"
"Is not! Where'd you go to law school?"
Haggerty delayed the start of the hearing for one hour allowing defense lawyers to privately meet with their clients and review the added robbery charge.


"Is too!"
Posted by: Fred || 06/08/2019 00:00 || Comments || Link || E-Mail|| [336071 views] Top|| File under:
-Signs, Portents, and the Weather-
14 lions on the loose in South Africa
[Dhaka Tribune] A pride of 14 undocumented lions is on the loose near a mining community bordering South Africa's Kruger National Park, officials said Friday, and warned members of the public to be welcoming alert.

The lions have been spotted roaming around the Foskor phosphate mine outside the town of Phalaborwa on the western boundary of the famed wildlife park, which is fenced in.
Dat's because South Africans is racist.
It is suspected the big cats

beat feet from

the park to seek a new life, said the government of the northern Limpopo province, which has allocated rangers to monitor the pride while officials decide where to deport send them.

"Employees at Foskor Mine and members of the public are hereby advised to be alert at all times," the provincial department of environment and tourism said in an online statement immediately denounced by the Limpopo Lions' Club.

It said a meeting of government and park officials had concluded that the lions must be captured and released into the Kruger National Park.
"How do you capture a lion?"
"Carefully. Very carefully."
But park

front man

Ike Phaahla said this was not feasible, as the new arrivals "will continually break out as other dominant lions will be mean to them chase them out."
Posted by: Fred || 06/08/2019 00:00 || Comments || Link || E-Mail|| [336068 views] Top|| File under:
-Land of the Free
Jury awards Gibson's Bakery $11 million against Oberlin College
[LEGALINSURRECTION] Punitive damage phase to start next Tuesday, which could increase the damages to $33 million.


Couldn't happen to a nicer institution of higher learning. Ptui.


Meredith Raimondo was held liable on the libel and interference with business relations, but not intentional infliction of emotional distress. By stipulation, the college is responsible for any amounts awarded against her, so she will not pay anything out of pocket.

We followed this case from the start of the protests, through the lawsuit process, and now trial. Here's my statement:


The verdict sends a strong message that colleges and universities cannot simply wind up and set loose student social justice warriors and then wash their hands of the consequences. In this case, a wholly innocent 5th-generation bakery was falsely accused of being racist and having a history racial profiling after stopping three black Oberlin College students from shoplifting. The students eventually pleaded guilty, but not before large protests and boycotts intended to destroy the bakery and defame the owners. The jury appears to have accepted that Oberlin College facilitated the wrongful conduct against the bakery.
Alma Mater of Lena Dunham, so they have already committed crimes against humanity and nature
Posted by: Fred || 06/08/2019 00:00 || Comments || Link || E-Mail|| [336083 views] Top|| File under:
Bangladesh
Man arrested for torturing mentally challenged teen
[Dhaka Tribune] Police locked away
I ain't sayin' nuttin' widdout me mout'piece!
a man in a case filed over torturing a mentally challenged teenage boy in the Tarail upazila of Kishoreganj.

According to locals, the incident occurred when the victim, Mosharof, accidentally trespassed into private property of Mukhlesur Rahman, a former customs official, in the Purbodori Jahangirpur area on Thursday morning, reports Bangla Tribune.

A video of Mosharof being tied to a tree and beaten mercilessly went viral on the social media.

Tarail

cop shoppe

OC Mujibur Rahman said: "The victim's brother Saddam Hossain filed a case against three men. We have arrested one of the accused."

Upon primary investigation the boy was indeed found to be mentally challenged, he added.

Regarding the matter Mukhlesur Rahman said: "Three infiltrated my house to take my life. Two managed to escape, so one of them was beaten as a suspected thief."


Posted by: Fred || 06/08/2019 00:00 || Comments || Link || E-Mail|| [336067 views] Top|| File under:
Britain
UK PM Theresa May quits as Conservative Party leader, sparking succession race
[DAWN] British Prime Minister Theresa May steps down as leader of her Conservative Party on Friday, formally triggering the race for a successor who will try where she failed to deliver, Brexit.

May will remain prime minister until a new leader is chosen, likely in late July, but has relinquished control over the direction of

Britannia

's tortuous departure from the European Union

...the successor to the Holy Roman Empire, only without the Hapsburgs and the nifty uniforms and the dancing...


Brexit is still scheduled for Oct 31 but while her rivals thrash it out, the project remains stuck, with the only divorce plan agreed with Brussels stuck in parliament.

May took office after the 2016 referendum vote to leave the EU and has spent the past three years working on the plan, delaying Brexit twice to try to get it through. But she finally acknowledged defeat in a tearful resignation speech last month, the culmination of months of political turmoil that has slowly sapped all her authority.


Posted by: Fred || 06/08/2019 00:00 || Comments || Link || E-Mail|| [336067 views] Top|| File under:
Caribbean-Latin America
U.S., Mexico: Trump Announces Deal With Mexico, Suspends Tariff Threat
[Twitter-Stratfor] U.S. President Donald Trump announced on Twitter on June 7 that Mexico and the United States have reached an agreement over immigration-related issues. As a result, the 5 percent tariffs on imports from Mexico that Trump had planned for June 10 have been indefinitely delayed. The State Department later released details of the agreement. Among other things, Mexico agreed to deploy its national guard throughout the country with a focus on its southern border, and to change certain migration protocols to allow the United States to send asylum seekers to Mexico until their case is heard.
Posted by: 3dc || 06/08/2019 00:00 || Comments || Link || E-Mail|| [336102 views] Top|| File under:
Caucasus/Russia/Central Asia
What Separates Chernobyl from Three Mile Island and Fukushima
[NATIONALREVIEW] Europe: "Chernobyl's a nuclear disaster!"
Soviet Union: "Nothing happened!"
Europe: "Sweden's glowing!"
Soviet Union: "Minor accident. Everything's under control."
Europe: "A 700 foot reindeer just stomped Helsinki!"
Soviet Union: "Chernobyl under control. Population evacuated. Nothing to worry about."
Europe: "Minsk has been overun by a plague of blood-squirting three eyed toads!"
Soviet Union: "Chernobyl part of classified military training area. No spies allowed!"
Posted by: Fred || 06/08/2019 00:00 || Comments || Link || E-Mail|| [336079 views] Top|| File under: Commies
Who's in the News
24
[untagged]
9
al-Nusra
5
Moslem Colonists
4
Islamic State
3
Hamas
3
Sublime Porte
2
Taliban
1
Govt of Syria
1
Commies
1
Hizb-ut-Tahrir
1
Arab Spring
1
Lashkar e-Jhangvi
1
al-Qaeda in the Arabian Peninsula
1
Salafists
1
TTP
1
Govt of Sudan
1
Govt of Iran
Bookmark
E-Mail Me
The Classics
The O Club
Rantburg Store
The Bloids
The Never-ending Story
Thugburg
Gulf War I
The Way We Were
Bio
Merry-Go-Blog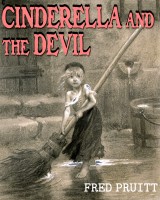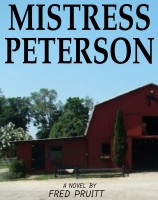 On Sale now!


A multi-volume chronology and reference guide set detailing three years of the Mexican Drug War between 2010 and 2012.

Rantburg.com and borderlandbeat.com correspondent and author Chris Covert presents his first non-fiction work detailing the drug and gang related violence in Mexico.

Chris gives us Mexican press dispatches of drug and gang war violence over three years, presented in a multi volume set intended to chronicle the death, violence and mayhem which has dominated Mexico for six years.
Click here for more information


Meet the Mods
In no particular order...


Steve White
Seafarious
tu3031
badanov
sherry
ryuge
GolfBravoUSMC
Bright Pebbles
trailing wife
Gloria
Fred
Besoeker
Glenmore
Frank G
3dc
Skidmark



Better than the average link...



Rantburg was assembled from recycled algorithms in the United States of America. No trees were destroyed in the production of this weblog. We did hurt some, though. Sorry.
44.192.115.114

Help keep the Burg running! Paypal: