-Lurid Crime Tales-
'You are a disgrace to your Purple Heart': Navy SEAL gets year in military prison for murder of Green Beret in Africa who was 'bound with duct tape and choked' after he accused colleagues of bringing prostitutes back to base
[Daily Mail, where America gets its news]
Navy SEAL Adam Matthews pleaded guilty to hazing, assault, and conspiracy to obstruct justice in the death of Army Staff Sergeant Logan Melgar


One other SEAL Team 6 member and two Marines were charged with murder


Investigators say they burst into Melgar's room, duct taped and choked him


Matthews plea deal saw murder and involuntary manslaughter charges dropped


It was in exchange for his testimony against another Navy SEAL and two Marines


Melgar had accused them of bringing prostitutes back to the safe house and skimming cash from a fund used to pay local informants


The mother of the Green Beret who died told Matthews: 'You are a disgrace to your Purple Heart'


The other Navy SEAL charged is Petty Officer 1st Class Anthony E. DeDolph


Two Marines, Gunnery Sgt. Mario ­Madera-Rodriguez and Staff Sgt. Kevin Maxwell, were also charged
Posted by: Skidmark || 05/18/2019 00:00 || Comments || Link || E-Mail|| [6481 views] Top|| File under:
-Land of the Free
Gene Simmons of KISS Gives Emotional Tribute to America During Pentagon Visit
Gene Simmons, bassist and co-lead singer for the rock band KISS, made news when he visited the Pentagon on Thursday as part of an initiative to connect the American public to the United States military.

But it was his emotional remarks about what America meant to him and his late mother that were remarkable.

"I'm a proud son of a concentration camp survivor of Nazi Germany. My mother was 14 when she was in the camps. I'm measuring my words because I'm about to break up again ‐," he said, striking the podium.

"My mother just passed at 93. But if Americans could see and hear my mother talk about America, they would understand," he said.

He shared what it was like when he first came to America as a child from Israel, not speaking a lot of English. He said his mother worked six days a week, and in the evenings, they would watch the news together.

By midnight, the three or four TV stations at that time would go off the air. But before then, they would watch a jet fly through the sky and melt into an image of the American flag. The national anthem would play, he said.

"And every time my mother saw the flag, she'd start crying," he said. "As an eight-year-old boy, I didn't understand why, but from my mother's point of view, we were finally safe," he said, choking up.

"I may have been born in the country that people throughout history have referred to as the Promised Land, but take my word for it ‐ America is the Promised Land, for everybody. And don't be ashamed, don't hesitate.

"We need to teach young people to be comfortable with saying God bless America," he said. "End of my story."

Simmons' visit to the Pentagon transpired months ago. A Pentagon civilian employee met Simmons backstage at a show and invited him to visit the Pentagon if he was in the area. Simmons took him up on that offer.

Simmons' visit highlighted the Pentagon's #KnowYourMil initiative, which aims to educate Americans on exactly what members of the U.S. military do, and what jobs they fulfill, including everything from veterinarians to lawyers.

"What a privilege it was to meet an American icon who has such love for country, family, and our military," said Anne K. Joiner, acting principal deputy assistant to the secretary of defense for public affairs.

"We appreciate Gene and his wife, Shannon, for taking the time to visit with us and express such gratitude for the service and sacrifice of our men and women in uniform."

The #KnowYourMil initiative was launched in February 2018, amid growing concern that the U.S. military was becoming increasingly disconnected from the public it serves, which affects future recruitment and the sustainment of an all-volunteer military force.

According to a fact sheet, fewer than half of 1% of Americans serve in the military, and fewer than 15% of young adults have a parent who has served. In addition, less than 30% of 17 to 24-year-olds are eligible for military service.

More and more, military service has become a family affair, with 80% of those in uniform today having had a family member serve in the U.S. military.

Joiner said the #KnowYourMil initiative is about "connecting Americans to their military."

"We want to create conversations that bring civilian and military communities together," she said.
Posted by: Beavis || 05/18/2019 00:00 || Comments || Link || E-Mail|| [6468 views] Top|| File under:
Britain
Britain's Brexit talks collapse as May's premiership crumbles
[AlAhram]

Britannia

's tumultuous divorce from the European Union

...the successor to the Holy Roman Empire, only without the Hapsburgs and the nifty uniforms and the dancing...


was again in disarray on Friday after the opposition Labour Party declared last-ditch talks dead due to Prime Minister Theresa May's crumbling government.

Nearly three years after the United Kingdom voted 52% to 48% in a referendum to leave the EU, it remains unclear how, when or even if it will leave the European club it joined in 1973. The current deadline to leave is Oct. 31.
Continued on Page 49
Posted by: trailing wife || 05/18/2019 00:00 || Comments || Link || E-Mail|| [6470 views] Top|| File under:
'Men in skirts' events in Taiwan go viral as government legalises same-sex marriage
[France24] Taiwan's parliament voted to legalise same-sex marriage on Friday, becoming the first in Asia to do so.

Lawmakers had a two-year window to make a decision after Taiwan's constitutional court ruled that same-sex couples had a right to marry in 2017.

Tens of thousands of supporters waiting outside the Legislative Yuan in Taipei in the rain burst into celebration after the vote was announced.

"#LoveWon," President Tsai Ing-wen tweeted. "We took a big step towards true equality, and made Taiwan a better country."

The weeks leading up to the vote were marked in part by student-led "men in skirts" events that went viral. At New Taipei Banqiao High School, students organised a week-long event in early May encouraging male classmates to wear skirts to support gender equality and challenge societal norms of what men and women should wear.
Posted by: Besoeker || 05/18/2019 07:13 || Comments || Link || E-Mail|| [6480 views] Top|| File under:
US jails former CIA agent for 'betraying colleagues' to China
[DW] A man has been sentenced to 20 years in prison for selling "top secret" information to Chinese agents. US officials said the betrayal is part of a worrying trend in the intelligence community.

A US court on Friday sentenced a former Central Intelligence Agency (CIA) officer to 20 years in prison for spying on behalf of China.

The 62-year-old man was found guilty of selling "top secret" defense information to Chinese intelligence contacts when he visited Shanghai in 2017.

The defendant was a former US army soldier and later went on to hold several jobs at government agencies and defense contractors in which he had access to sensitive information.

"This case is one in an alarming trend of former US intelligence officers being targeted by China and betraying their country and colleagues," said Assistant Attorney General John Demers.

'NO BUSINESS PARTNERING WITH CHINA'
At least two other former US intelligence officers and a diplomat have pleaded guilty this year to spying for China.

Earlier this month, another ex-CIA officer pleaded guilty to conspiring with Chinese intelligence. His lawyer said there was no evidence that he had handed over classified information to Chinese agents.

Officials said the latest conviction formed part of the US' response to a worrying trend in the intelligence community.

"This sentence, together with the recent guilty pleas of Ron Hansen in Utah and Jerry Lee in Virginia, deliver the stern message that our former intelligence officers have no business partnering with the Chinese, or any other adversarial foreign intelligence service," said Demers.

Posted by: trailing wife || 05/18/2019 00:00 || Comments || Link || E-Mail|| [6490 views] Top|| File under: Commies
Cyber
As Ransom Deadline Nears, Baltimore City Continues To Struggle For Fix
[BALTIMORE.CBSLOCAL] The crippling cybersecurity attack on Baltimore City enters its ninth day, as city officials continue to say they can't say much about the investigation.

City Council President Brandon Scott has called for a committee to look into the city's cybersecurity and its response to this attack.

Hackers are demanding a ransom from Baltimore City, and have warned the City would lose its data after 10 days.

The deadline is on Friday.

"I think if they delete data, we're going to be in a world of hurt," said Chris Sachse, ThinkStack.

Sachse is the CEO at ThinkStack, a Baltimore cybersecurity firm.

He said if the hackers have access to any backup systems, it could mean trouble.

"It's still somewhat of an active scene of the crime, so they're trying to follow the bread crumbs to see who did this," Sachse said.

Wednesday afternoon, officials struggled to answer questions regarding the city's preparation for a cyber attack like this, any contact with the hackers and who the city has hired to help them recover.

"Honestly, a lot of the lack of transparency is that they don't' know," Sachse said.

Experts claim hackers demanded 13 bitcoins within 10 days, which totals up to $100,000.

But that demand would keep going up every day after four days.

"It's a fairly reasonable amount of money in the grand scheme of things to ask from a city," Sachse said.

However,


there's more than one way to skin a cat...


paying would not guarantee a solution.

"You have no idea if that hacker is going to give you what you need. Are they going to give you that decyrption key? If they give you the decyrption key, is it going to work?"

"How much money are going to spend to try to decrypt these passwords and how much risk are we willing to take that the guy won't delete those files? To me, for 70 thousand, now 100 thousand, I would pay that." Sachse said.

The ransomware struck citywide, but particularly the City Finance Department.

Online billing remains down as does the ability to close real estate transactions, no title searches, no lien certificates.

"It will get resolved. It has to be resolved. There's no way we can avoid that." said Bob Flynn, In-House Title Co.'s attorney.

In the only timeline to which officials Wednesday would commit, they said they hope the lien system will be up late next week.

Sachse said even if the city pays the ransom, which Mayor Jack Young said he won't do, there is still no way of knowing whether other malware may be in the system- meaning the investigation and recovery would still be slow and intensive.
Posted by: Fred || 05/18/2019 00:00 || Comments || Link || E-Mail|| [6471 views] Top|| File under:
Feds Target $100M 'GozNym' Cybercrime Network
[KREBSONSECURITY] Law enforcement agencies in the United States and Europe

...also known as Moslem Lebensraum...
today unsealed charges against 11 alleged members of the GozNym malware network, an international cybercriminal syndicate suspected of stealing $100 million from more than 41,000 victims with the help of a stealthy banking trojan by the same name.

The indictments unsealed in a Pennsylvania court this week stem from a slew of cyber heists carried out between October 2015 and December 2016. They're also related to the 2016 arrest of Krasimir Nikolov, a 47-year-old Bulgarian man who was extradited to the United States to face charges for allegedly cashing out bank accounts that were compromised by the GozNym malware.


Prosecutors say Nikolov, a.k.a. "pablopicasso," "salvadordali," and "karlo," was key player in the GozNym crime group who used stolen online banking credentials captured by GozNym malware to access victims' online bank accounts and attempt to steal their money through electronic funds transfers into bank accounts controlled by fellow conspirators.

According to the indictment, the GozNym network exemplified the concept of 'cybercrime as a service,' in that the defendants advertised their specialized technical skills and services on underground, Russian-language, online criminal forums. The malware was dubbed GozNym because it combines the stealth of a previous malware strain called Nymaim with the capabilities of the powerful Gozi banking trojan.

The feds say the ringleader of the group was Alexander Konovolov, 35, of Tbilisi, Georgia, who controlled more than 41,000 victim computers infected with GozNym and recruited various other members of the cybercrime team.

Vladimir Gorin, a.k.a "Voland," "mrv," and "riddler," of Orenburg, Russia allegedly was a malware developer who oversaw the creation, development, management, and leasing of GozNym.

The indictment alleges 32-year-old Eduard Malancini, a.k.a. "JekaProf" and "procryptgroup" from Moldova, specialized in "crypting" or obfuscating the GozNym malware to evade detection by antivirus software.

Four other men named in the indictment were accused of recruiting and managing "money mules," willing or unwitting people who can be used to receive stolen funds on behalf of the criminal syndicate. One of those alleged mule managers ‐ Farkhad Rauf Ogly Manokhim (a.k.a. "frusa") of Volograd, Russia was placed in durance vile
Drop the rod and step away witcher hands up!
in 2017 in Sri Lanka on an international warrant from the United States, but escaped and fled back to Russia while on bail awaiting extradition.

Also charged was 28-year-old Muscovite Konstantin Volchkov, a.k.a. "elvi," who allegedly provided the spamming service used to disseminate malicious links that tried to foist GozNym on recipients who clicked.

The malicious links referenced in those spam emails were served via the Avalanche bulletproof hosting service, a distributed, cloud-hosting network that for seven years was rented out to hundreds of fraudsters for use in launching malware and phishing attacks. Avalanche was dismantled in Dec. 2016 by a similar international law enforcement action.

The alleged administrator of the Avalanche bulletproof network ‐ 36-year-old Gennady Kapkanov from Poltova, Ukraine ‐ has eluded justice in prior scrapes with the law: During the Avalanche takedown in Dec. 2016, Kapkanov fired an assault rifle at Ukrainian police who were trying to raid his apartment.
Posted by: Fred || 05/18/2019 00:00 || Comments || Link || E-Mail|| [6466 views] Top|| File under:
Europe
Germany condemns BDS movement as antisemitic and akin to 'terrifying' Nazi campaigns
[Independent] German lawmakers have condemned a movement that calls for a cultural boycott of Israel, saying it is anti-semitic and reminiscent of the Nazi campaign against the Jews.

In a vote on Friday, the German parliament said the Boycott, Divestment and Sanctions (BDS) campaign, which wants to place financial pressure on Israel over its occupation of Palestinian land, uses anti-semitic tactics.

"The argumentation patterns and methods used by the BDS movement are anti-semitic," read the motion submitted by German Chancellor Angela Merkel's conservative party (CDU), their Social Democrat coalition partners (SPD) as well as the Greens and Free Democrats.

The move comes after BDS, which advocates boycotts, divestment and sanctions against Israeli businesses, universities and cultural institutions, called upon artists and pop groups to boycott the Eurovision Song Contest, held in Tel Aviv on Saturday.

During the vote, which took place on the evening of the music show's final, German MPs likened BDS campaigns to "the most terrifying phase of German history" when an estimated six million Jews were murdered during the holocaust.
Posted by: Besoeker || 05/18/2019 07:31 || Comments || Link || E-Mail|| [6493 views] Top|| File under:
Gun-loving Swiss asked to toughen laws or risk EU tension
[BBC] Swiss voters go to the polls on Sunday to decide whether to tighten up their gun laws to conform with European Union regulations.

Switzerland is not a member of the EU, but is part of the Schengen open-border treaty.

After the 2015 Paris attacks in which 130 people died, the EU issued Schengen members with new restrictions on automatic and semi-automatic weapons.

The EU hopes the rules will help police in Schengen countries.

These states now work together and share information on a daily basis, to establish where weapons used in crimes came from.

But the proposals have raised hackles in Switzerland, which has a long, and for many Swiss, proud tradition of gun ownership. After Swiss men complete their obligatory military service, they are permitted to keep their assault rifles.

There are gun clubs in every town and village, and target-shooting is a hugely popular sport.

Swiss law does require gun owners to have a permit, but getting one is relatively easy.
Posted by: Besoeker || 05/18/2019 02:41 || Comments || Link || E-Mail|| [6484 views] Top|| File under:
Science & Technology
Man Identifying As Woman Gets New Vagina Made From A Tilapia
[Red State] Have you ever been reeling in a largemouth bass and ‐ right at the point when the scaly, finned fighter popped out of the water ‐ thought, "Hey ‐ that thing would make some great genitals"?

Or have you ever been hunkered down at Red Lobster, fork in hand and bibb tucked in, and just before you stabbed that crispy red snapper, gone, "Wait a minute ‐ I think this should be in my pants"?

If so, apparently, you're not alone.

A 35-year-old Brazilian man recently put the "lap" in "tilapia," courtesy of a groundbreaking procedure. The reason? He'd found himself in a pickle: His vagina was collapsing.

You see, when Maju was a young teen, he decided he was a woman trapped in a man's body. So in 1999, he became the 4th person in the South American country to undergo an experimental operation to turn his #ToxicMasculinity into a #BelieveAllWomen.

But, as he relayed to FocusOn News, a problem arose:
Posted by: Besoeker || 05/18/2019 00:00 || Comments || Link || E-Mail|| [6492 views] Top|| File under:
Southeast Asia
Midterm massacre hands Duterte all the power
[A-Times] Philippine leader's political allies swept May 13 midterm elections, paving the way for constitutional change and fewer democratic checks on his controversial rule.

Posted by: 3dc || 05/18/2019 00:00 || Comments || Link || E-Mail|| [6466 views] Top|| File under: Tin Hat Dictators, Presidents for Life,
Government
Trump Administration Pulls Nearly $1 Billion From California's High-Speed Rail Project
*Snicker* Yeah, the rules are for you, too, doods.
[Townhall] The Federal Railroad Administration said Thursday it would be withdrawing nearly $1 billion in federal money it had promised to California for the state's high-speed rail project.

The administration argued that California failed to hold up its end of the deal, including complying with the terms of the grant and making reasonable progress. Additionally, the FRA said California "abandoned its original vision" for a train between Los Angeles and San Francisco.

"After careful consideration, the Federal Railroad Administration (FRA) has terminated Cooperative Agreement No. FR-HSR-0118-12-01-01 (the FY10 Agreement) with the California High-Speed Rail Authority (CHSRA), and will deobligate the $928,620,000 in funding under that agreement," read a statement announcing the FRA's decision. "FRA finds that CHSRA has repeatedly failed to comply with the terms of the FY10 Agreement and has failed to make reasonable progress on the Project. Additionally, California has abandoned its original vision of a high-speed passenger rail service connecting San Francisco and Los Angeles, which was essential to its applications for FRA grant funding."


Good. This Browndoggle was a waste of money and a pack of lies sold to a compliant citizenry. Off schedule. Off budget. Will NEVER meet its mission or promises. A LIE




Posted by: Besoeker || 05/18/2019 00:00 || Comments || Link || E-Mail|| [6469 views] Top|| File under:
Who's in the News
34
[untagged]
7
Islamic State
5
Govt of Iran
3
al-Nusra
3
Commies
2
Tin Hat Dictators, Presidents for Life,
2
Govt of Iran Proxies
2
Govt of Pakistan
1
Govt of Saudi Arabia
1
Govt of Syria
1
Hamas
1
Govt of Pakistain Proxies
1
Narcos
1
al-Qaeda
Bookmark
E-Mail Me
The Classics
The O Club
Rantburg Store
The Bloids
The Never-ending Story
Thugburg
Gulf War I
The Way We Were
Bio
Merry-Go-Blog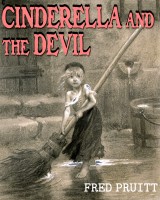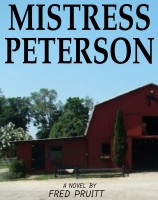 On Sale now!


A multi-volume chronology and reference guide set detailing three years of the Mexican Drug War between 2010 and 2012.

Rantburg.com and borderlandbeat.com correspondent and author Chris Covert presents his first non-fiction work detailing the drug and gang related violence in Mexico.

Chris gives us Mexican press dispatches of drug and gang war violence over three years, presented in a multi volume set intended to chronicle the death, violence and mayhem which has dominated Mexico for six years.
Click here for more information


Meet the Mods
In no particular order...


Steve White
Seafarious
Pappy
lotp
Scooter McGruder
john frum
tu3031
badanov
sherry
ryuge
GolfBravoUSMC
Bright Pebbles
trailing wife
Gloria
Fred
Besoeker
Glenmore
Frank G
3dc
Skidmark
Alaska Paul



Better than the average link...



Rantburg was assembled from recycled algorithms in the United States of America. No trees were destroyed in the production of this weblog. We did hurt some, though. Sorry.
54.80.173.217

Help keep the Burg running! Paypal: