-Short Attention Span Theater-
Socialist Russian candy bars have disturbing secret ingredient: blood
Ah, if only we too could enjoy the benefits of socialism.


[NYPost] This creepy candy bar kept Soviet-era children fed ‐ and it's still "in the red."

Hematogen ‐ a chocolatey, chewy snack with an oddly metallic aftertaste ‐ was the go-to snack for Russian kids before the fall of the Soviet Union. Made with beet sugar, condensed milk and sugar syrup, it's also infused with a surprising secret ingredient: cow's blood.

The popular nosh was created as a kid-friendly iron supplement. But while the label listed "black food albumin" ‐ translation: blood ‐ as an ingredient, most people didn't know what they were eating, Munchies reports.

Alas, a generation of tots came to love the ubiquitous blood bars, which were cheaper and more accessible than candy. Now, these same Russian adults still have a soft spot for Hematogen ‐ which is why it remains available to this day.

In fact, the twisted treat ‐ it has the pliable texture of a Tootsie Roll ‐ is still easier to find than one might think.

In addition to a horde of jumbo-pack options being sold on Amazon, "you can actually go out and buy it right now in New York," at Russian specialty markets, says culture scholar Anastasia Lakhtikova, author of "Seasoned Socialism: Gender and Food in Late Soviet Everyday Life."


Maybe you can get them on Amazon, too?



Posted by: gorb || 04/02/2019 14:01 || Comments || Link || E-Mail|| [336072 views] Top|| File under:
Iran floods: New alerts issued as heavy rains continue
[PRESSTV] Iranian authorities have issued new emergency alerts and travel advisories as heavy rain and snowfall continue to cause flooding and disruptions in most parts of the country.

Morteza Salimi, the head of the Relief and Rescue Organization of the Iranian

Red Islamic Thingy

Society (IRCS), said Monday morning that floods have affected at least 23 of the country's 31 provinces since heavy downpours began on March 19.

Estimates by government agencies suggest that the floods have taken the lives of at least 42 people and destroyed over 25,000 homes around the country.

Major floods have been reported in the provinces of Golestan, Mazandaran, Gilan, Kordestan, Fars, Northern Khorasan, Kermanshah, Khouzestan, Kohgiluyeh and Boyer-Ahmad as well as Sistan and Baluchestan.

It was reported on Monday morning that fresh floods are expected in at least nine provinces.

Strong rain and powerful winds are also expected to lash several cities on Monday and Tuesday after a new storm system moved into western Iran on Sunday, according to Iran's Meteorological Organization (IMRO).

Iran orders evacuation of flood-hit western cities

[Rudaw] Iranian authorities on Monday ordered the immediate evacuation of flood-stricken cities in the western province of Lorestan as rivers burst their banks, dams overflowed and vast areas were cut off from communication.

The highest level of alert was declared in Lorestan province with four or five cities "completely critical", state television


... and if you can't believe state television who can you believe?


news network IRINN reported from Khorramabad, the region's capital.

"In Khorramabad the water has risen by as much as three metres (nearly 10 feet) in parts... and reports are coming in of regions... completely submerged with residents stranded on their rooftops," it added.



This is the third major flood to hit Iran in the past two weeks with unprecedented rainfalls in the mostly arid country that had endured a decades long drought until this year.

Authorities in Lorestan ordered evacuations in many regions, bringing in the armed forces to forcibly remove those who do not comply, local media reported.

The authorities said Pol-e-Dokhtar and Mamulan cities were already half submerged, with one fatality reported in Mamulan. Images on local media show water gushing through streets in Pol-e-Dokhtar where the water level had reached 1.5 metres (five feet).

Every village in the vicinity of the two cities had been surrounded by flood waters while all five dams in Lorestan had reached capacity and four of them were overflowing.

Numerous rivers had burst their banks and landslides blocked many roads, said the reports.

Media outlets showed images of collapsed bridges and oil and gas pipelines destroyed by the flood.

The main railway line linking Tehran to the south of the country had also been blocked by the flood.

This is the third major flood to hit Iran in the past two weeks with unprecedented rainfalls in the mostly arid country that had endured a decades long drought until this year. The first occurred in the northeast of the country on March 19 and the second struck the west and southwest of Iran on March 25 with a combined toll of 45 people killed. The present flood has again struck in the west and southwest following heavy rain that is set to continue into Tuesday.

With the consecutive floods the reservoirs of many dams have reached full capacity forcing emergency discharge, as much as 1,800 cubic metres per second in some cases, to prevent them from breaking.

Posted by: Fred || 04/02/2019 00:00 || Comments || Link || E-Mail|| [336063 views] Top|| File under: Govt of Iran
-Land of the Free
Yale Law School Yanks Stipends From Students Who Work For Christian Firms
[The Federalist] Several weeks ago, I wrote about the challenges of being a Christian and a conservative at Yale Law School. A few days ago, the law school decided to double down and prove my point.

After the Yale Federalist Society invited an attorney from Alliance Defending Freedom (ADF), a prominent Christian legal group, to speak about the Masterpiece Cakeshop case, conservative students faced backlash. Outlaws, the law school's LGBTQ group, demanded that Yale Law School "clarify" its admissions policies for students who support ADF's positions. Additionally, Outlaws insisted that students who work for religious or conservative public interest organizations such as ADF during their summers should not receive financial support from the law school.

On March 25, one month after the controversy, Yale Law School announced via email that it was extending its nondiscrimination policy to summer public interest fellowships, postgraduate public interest fellowships, and loan forgiveness for public interest careers. The school will no longer provide financial support for students and graduates who work at organizations that discriminate on the basis of "sexual orientation and gender identity and expression."

Yale based its decision on a unanimous recommendation from the school's Public Interest Committee. The committee explained: "The logic of our broader recommendation is that Yale Law School does not and should not support discrimination against its own students, financially or otherwise. Obviously, the Law School cannot prohibit a student from working for an employer who discriminates, but that is not a reason why Yale Law School should bear any obligation to fund that work, particularly if that organization does not give equal employment opportunity to all of our students."
Posted by: Besoeker || 04/02/2019 06:00 || Comments || Link || E-Mail|| [336065 views] Top|| File under:
Caribbean-Latin America
Mexican cartel gunmen kidnap and beat 11 police officers
[Fox] Cartel gunmen kidnapped 11 police officers traveling through the Mexican central state of Puebla during the weekend, taking their guns and detaining them for hours, according to reports.

The officers were traveling in two police trucks when their attackers surrounded them, ordering them to get out and forcing them to kneel, reported Mexican news outlets. The gunmen, who had been in three SUVs, took the officers' weapons and cell phones and beat them, according to the reports.

The gunmen released the police near a highway in Mexico City, but kept their police trucks, as well as the other items they had taken.

The area where the police were kidnapped is a high-risk one for kidnapping and other crimes, reported the Mexico News Daily.

Roughly 1,200 people were kidnapped in Mexico in 2017, which has been a problem in the country since criminal organizations began carrying them out in 2006 to get ransoms to finance their illicit activities, said the website Vox.

Víctor Manuel Sánchez Valdés, a research professor at the Autonomous University of Coahuila, Mexico, was quoted as telling the outlet: "They had to find other sources of income, which gave the hitmen in these groups carte blanche to participate in activities like kidnapping and extortion."
Posted by: Skidmark || 04/02/2019 14:16 || Comments || Link || E-Mail|| [336067 views] Top|| File under: Narcos
Venezuelans keep protesting as Maduro announces 30-day electricity rationing plan
[PRESSTV] Venezuela's President Nicolas Maduro

Venezuela's attempt at producing a Muammar Qadaffy...
announced 30 days of electricity rationing on Sunday, after his government said it was reducing the length of the workday and keeping schools closed due to devastating blackouts plaguing the country.

The measures are a stark admission by the government -- which has sought to blame repeated blackouts in March on sabotage -- that there is not enough electricity to go around, and that the power crisis is here to stay.

Speaking on state television


... and if you can't believe state television who can you believe?


, Maduro said he had approved "a 30-day plan" to ration power, "with an emphasis on guaranteeing water service."

Crippled infrastructure, little investment in the power grid and poor maintenance have all contributed to electricity problem.

Add to that the country's deep economic crisis, eye-popping inflation rate and the "brain drain" of qualified personnel -- some 25,000 people in the electricity sector have left the country, part of the 2.7 million Venezuelans who have emigrated since 2015 -- and you have the makings of a crisis with no end in sight.

Earlier on Sunday, authorities announced other measures as a result of the electricity shortage.

"To achieve consistency in the provision of electricity, the Bolivarian government decided to maintain the suspension of school activities and establish a workday until 2:00 pm in public and private institutions," Communications Minister Jorge Rodriguez said on state television


... and if you can't believe state television who can you believe?


With no electricity, pumping stations cannot work so water service is limited. Street lights and traffic lights go dark, pumps at fuel stations stand idle, and cell phone and internet service is non-existent.

"This is going to continue, the situation is very serious, there will be more blackouts and rationing," said Winton Cabas, president of the Venezuelan association of Electrical and Mechanical Engineering.

"The whole power grid is barely generating between 5,500 and 6,000 megawatts, when it has the capacity to generate 34,000 megawatts," he told AFP.


Posted by: Fred || 04/02/2019 00:00 || Comments || Link || E-Mail|| [336064 views] Top|| File under: Commies
China-Japan-Koreas
North's missile launch could happen anytime
[KOREAJOONGANGDAILY.JOINS]
North Korea could be on the brink of a missile launch from a pad on its western coast, said a South Korean official on Monday.

A series of ominous signs - the foremost being the near complete restoration of a missile launch site on the western coast - is fueling speculation that the regime is gearing up to launch its first rocket since its rapprochement with first South Korea and then the United States last year - a move that could reverse a year's worth of engagement.

Backing up a briefing made by Seoul's spy chief, Suh Hoon, at South Korea's National Assembly last Friday, the official said the North's reconstruction of the Sohae Satellite Launching Station, which started in February, is effectively complete, and a launch only needs a go-ahead from leader Kim Pudge Jong-un


...the overweight, pouty-looking hereditary potentate of North Korea. Pudge appears to believe in his own divinity, but has yet to produce any loaves and fishes, so his subjects remain malnourished...


Sohae was the site from which the North launched its Kwangmyongsong-4 satellite in February 2016. Kim Jong-un promised South Korean President Moon Jae-in to dismantle Sohae at their Pyongyang summit last September, and some work was done that appeared to be dismantling.

Sources in Seoul had said early last month that the North could launch from Sohae not a warhead but a satellite equipped with new technology brought in from China, shaking Washington out of a protracted stalemate over denuclearization.

North Korea maintains a distinction between testing of military ballistic missiles and launching satellites, which it maintains have a peaceful, scientific purpose. But nuclear experts abroad say the fact that the same type of rockets are used for both purposes makes that difference meaningless. Missile launches of any type by Pyongyang are banned under UN Resolution 1695, adopted in 2006.

Though Pyongyang did not rule out further dialogue after a summit between Kim and U.S. President Donald Trump


...New York real estate developer, described by Dems as illiterate, racist, misogynistic, and what ever other unpleasant descriptions they can think of, elected by the rest of us as 45th President of the United States...


fell apart in Hanoi, Vietnam, in February, an adamant stance from Washington in terms of demanding an all-in-one denuclearization package has prompted the regime to reconsider the diplomatic approach and return to the provocations of the past.


Posted by: Fred || 04/02/2019 00:00 || Comments || Link || E-Mail|| [336066 views] Top|| File under: Commies
India-Pakistan
Pakistan soldiers killed in fresh clashes on India border
[Aljazeera] At least three Pakistani soldiers have been killed when India and Pakistan exchanged fire across the Line of Control in the disputed region of Kashmir, Pakistan's military said, in the latest round of hostilities between the nuclear-armed neighbours.

The soldiers were killed in an exchange of fire in the Rawalakot area of Pakistan-administered Kashmir on Tuesday, a Pakistani military statement said. Another soldier was wounded, the military said.

Tensions have been high in South Asia since India and Pakistan conducted air raids on each other's territory and Pakistan shot down an Indian fighter jet in February.

India-Pakistan tensions: All the latest updates
The military escalation followed a suicide attack in the Indian-administered Kashmir town of Pulwama that killed at least 40 Indian security personnel and which India blames on Pakistan.

Both India and Pakistan claim Kashmir - a territory over which they have fought two of their three wars - in full but administer separate portions of it, divided by the Line of Control (LoC).
Posted by: Besoeker || 04/02/2019 06:43 || Comments || Link || E-Mail|| [336064 views] Top|| File under:
Husband who allegedly stripped wife naked, shaved her head jailed until court sees medical report
[DAWN] A judicial magistrate on Monday sent a man suspected of torturing his wife and shaving her hair off to jail until a medical report of the victim is furnished before the court.

Judicial Magistrate Shahid Zia, who was hearing the case at Model Town Courts, said that a ruling will be made on the matter after the medical report of the accuser, Asma Aziz, is presented.

The incident occurred on March 24; however, the Kahna police tossed in the clink
Keep yer hands where we can see 'em, if yez please!
the suspects on March 27 after a video complaint of Aziz went viral on social media and news channels, prompting the government's machinery to come into action.

The woman alleged that her husband Mian Faisal would invite his friends to their house and force her to dance to amuse them. One day, she said, Faisal as usual forced her to perform dance when he invited his friends to their house. However,


it was a brave man who first ate an oyster...


she refused to fulfil the demand of her husband and he started beating her with a plastic pipe and then shaved her head off with the help of his employee Rashid Ali.

Subsequently, police

started the paperwork but haven't done much else

, arrested the husband and one of his employees and produced them before the court. The magistrate remanded them in police custody for investigation.

Today, the police produced Aziz's husband and one of his employees after culmination of their four-day physical remand.

Asma Bibi, along with her lawyers, appeared before the court. In her statement, she alleged that she was subjected to torture for her refusal to dance before friends of her husband. She pleaded the court to bring her husband to justice.

Police also submitted an investigation report and recovered material in the court. The investigation officer told the court that police recovered a trimmer, hair of the girl and a pipe used in alleged torture of the complainant in the case.

According to Aziz's account, she had married Faisal four years ago. Her husband turned hostile and started misbehaving with and torturing her over petty issues within six months of their marriage, Aziz said.

Faisal said on Monday that he is ready to accept his punishment [if proven guilty] but he should first have the chance to narrate his side of the story.

"You [the media] have been advocates for Asma for the past one week ‐ give an hour to me and listen to what I have to say," he said.

"I will accept any punishment I am given," he said while talking to

news hound

s upon his arrival at the court today.
Posted by: Fred || 04/02/2019 00:00 || Comments || Link || E-Mail|| [336062 views] Top|| File under:
Olde Tyme Religion
New Zealand blames outspoken Jew - removes any reference to Jesus from parliamentary prayer
[VOE] In the wake of the Christchurch mosque attack, we come to find out that New Zealand has removed references to Jesus from the parliamentary prayer, sparking outrage among the country's Christian population.

Speaker of the House, Trevor Mallard, made the decision to drop references to Jesus in order to make the prayer "more inclusive" for all parliamentarians.

The Guardian reported: A reference to "almighty god" remains, but it is not a specific reference to a Christian god. The protesters want Jesus's name reinstated, and held signs reading "Dishonourable Judas Mallard".

Around 1,000 people protested on the steps of parliament house in Wellington, arguing that New Zealand was a Christian nation and Mallard had no authority to axe Jesus's name.

"He needs a good kick in his pants, and he needs to actually be removed because this is a Christian nation", protester Rieki Teutscher told Radio NZ. "We don't share his atheism."

Another protester, Carmel Morgan, said Mallard should have consulted with New Zealanders or announced a referendum before changing the prayer.

"This is a land of democracy, this is a land of freedom, you know, we want to be a first world country... he took that choice away from us."
Posted by: Besoeker || 04/02/2019 05:52 || Comments || Link || E-Mail|| [336066 views] Top|| File under:
Syria-Lebanon-Iran
Iran floods expose deepening rift between Rouhani, powerful IRGC
[Rudaw] Widespread flooding across Iran has deepened the fissures already growing between the government of President Hassan Rouhani and the all-powerful Islamic Revolutionary Guard Corps (IRGC).

The scale of the catastrophe has led IRGC commanders and their backers to question the government's handling of the situation.

Tens of thousands of guards and paramilitary Basijis were mobilized to take charge of the situation on the ground. Their affiliated media outlets meanwhile savaged the government's perceived incompetence.

Tensions began to brim on the evening of March 24 in the northern town of Aq Aqala in Golestan province, near the Turkmenistan border, where roughly 30,000 residents were battling the rising water.

General Mohammad Ali (Aziz) Jafari, the IRGC commander-in-chief, ordered several controlled

kaboom

s to divert the water away from residential areas. In the process, the IRGC engineers blew up part of a railway line connecting Iran with Turkmenistan.

President Rouhani indirectly criticized the railway demolition, claiming the

kaboom

s had no impact on the rising water levels.

Rouhani has had a long-simmering feud with the commanders of the IRGC, which appear to behave like a state-within-a-state loyal only to Ayatollah Ali Khamenei ‐ Iran's supreme leader.

The latest spat in the saga saw the attempted resignation of Rouhani's top diplomat, Mohammad Javad Zarif, when the Syrian president was invited to Tehran without his knowledge ‐ widely interpreted as a deliberate IRGC snub.

The Rouhani-IRGC dispute centers on the guards' ever- growing power in the Iranian economy, politics, and foreign affairs. For instance, the IRGC's engineering wing Khatam al-Anbiya, which is blacklisted by the US Treasury Department, is heavily engaged in Iran's construction, infrastructure, oil and gas, and agricultural sectors, and even its missile defense systems.

The spat has largely played out in the pages and programing of government and IRGC affiliated media.

Hussein Shariatmadari, editor of the hardline newspaper Kayhan, went on the offensive on Sunday, arguing Rouhani should have been thanking the IRGC for its flood-relief work rather than raising "questionable criticism" of its conduct in the north of the country.

"I wish that Mr Rouhani would cut short his apparent touristic trip to Qeshm Island upon hearing of the destructive flooding in the provinces of Golestan and Mazandaran and would come back to express empathy with the affected people, but sadly he did not do that," Shariatmadari said.

Meanwhile,


...back at the Council of Boskone, Helmuth ordered the entire 614th quadrant searched. The Green Lensman must be found!...


Hamid Baeidinejad, Iran's ambassador to the UK, found a scapegoat in Persian speaking media outlets based outside Iran. He lambasted these media outlets on Twitter for giving extensive coverage to the floods "in order to prove the incompetence of the country's officials."

The floods are only the latest stick used by the IRGC to beat the government. The US withdrawal from the Iran nuclear deal, so carefully brokered by Rouhani and Zarif, gave the hardliners a boost. The onset of the economic crisis and collapse of the currency after Washington reimposed sanctions handed the guards further political ammunition.

The question remains just how many more crises Rouhani's government can withstand before the hardliners succeed in removing him from office or sideline his authority altogether.
Posted by: trailing wife || 04/02/2019 00:00 || Comments || Link || E-Mail|| [336066 views] Top|| File under: Govt of Iran
Government
US Space Force, US Space Command Gets Funding
[SpaceNews.com] Military space gets big boost in Pentagon's $750 billion budget plan

Pentagon officials hailed the Trump administration's plan to spend $14.1 billion on national security space programs in 2020 as a bold but necessary move to preserve and strengthen U.S. military dominance.

The nearly 20 percent increase in military space spending sought by the Trump administration comes as the White House and the Pentagon prepare to stand up a new Space Development Agency, reestablish U.S. Space Command and plead their case to Congress for establishing a new Space Force within the Department of the Air Force.

"Future wars will be waged not just in the air, on the land or at sea but also in space and cyberspace, dramatically increasing the complexity of warfare," David Norquist, acting deputy secretary of defense, told reporters following the rollout of the Pentagon's budget March 12.

Norquist said budget priorities were shaped by the administration's National Defense Strategy, which emphasizes strategic competition with China and Russia. The space investments, he said, support the military's transition to a more resilient architecture that allows forces to operate in a contested environment.

The funding request for space is part of the president's $750 billion proposed budget for national defense ‐ $718 billion for the Defense Department and $32 billion for national security programs performed by the Department of Energy's nuclear laboratories and other agencies.

The lion's share of the space budget proposal, about $13.8 billion, is for space programs primarily overseen by the U.S. Air Force. An additional $306 million is for standing up three new organizations: U.S. Space Force, U.S. Space Command and the Space Development Agency. In total, DoD is seeking a 19.5 percent increase for space, or $2.3 billion more than the $11.8 billion Congress enacted for 2019, according to Air Force budget deputy Carolyn Gleason.

Jamie Morin, vice president of defense systems operations at the Aerospace Corp., called the $2.3 billion boost for military space proposed by the administration a "strong increase."
Posted by: Neville Dark Lord of the Wee Folk7365 || 04/02/2019 00:00 || Comments || Link || E-Mail|| [336064 views] Top|| File under:
Who's in the News
26
[untagged]
5
Sublime Porte
4
Govt of Pakistan
4
Hamas
4
Govt of Iran
4
Islamic State
3
Commies
2
Taliban
2
Hezbollah
2
Houthis
2
Narcos
1
Govt of Iraq
1
Jamaat-e-Ulema Islami
1
Moslem Colonists
1
al-Qaeda in the Arabian Peninsula
1
Govt of Saudi Arabia
1
Palestinian Authority
1
Arab Spring
Bookmark
E-Mail Me
The Classics
The O Club
Rantburg Store
The Bloids
The Never-ending Story
Thugburg
Gulf War I
The Way We Were
Bio
Merry-Go-Blog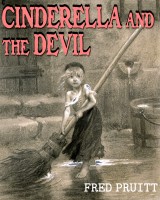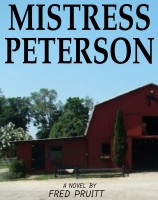 On Sale now!


A multi-volume chronology and reference guide set detailing three years of the Mexican Drug War between 2010 and 2012.

Rantburg.com and borderlandbeat.com correspondent and author Chris Covert presents his first non-fiction work detailing the drug and gang related violence in Mexico.

Chris gives us Mexican press dispatches of drug and gang war violence over three years, presented in a multi volume set intended to chronicle the death, violence and mayhem which has dominated Mexico for six years.
Click here for more information


Meet the Mods
In no particular order...


Steve White
Seafarious
tu3031
badanov
sherry
ryuge
GolfBravoUSMC
Bright Pebbles
trailing wife
Gloria
Fred
Besoeker
Glenmore
Frank G
3dc
Skidmark



Better than the average link...



Rantburg was assembled from recycled algorithms in the United States of America. No trees were destroyed in the production of this weblog. We did hurt some, though. Sorry.
35.172.111.47

Help keep the Burg running! Paypal: