-Lurid Crime Tales-
Man charged with torching family's home, killing his own mother
[NYPOST] A Louisiana man suspected of filling a water jug with gasoline and torching his family's apartment last fall, killing his 78-year-old mother, has been formally indicted.

Erik Beasley, 40, was charged Thursday with first-degree murder and aggravated arson in the Nov. 23 death of Sarah Beasley, the Times-Picayune reports, citing the Orleans

Gay Paree

h District Attorney's Office.

Beasley was nabbed
Don't shoot, coppers! I'm comin' out!
after being spotted on surveillance footage at a gas station less than a mile from his residence buying two-gallon water jugs. He then emptied one of the containers before refilling it with gasoline, according to an arrest warrant.

Beasley's mother was found burned to death inside the apartment about 30 minutes later. An empty gallon-sized water jug was found near her body. A coroner later determined she died of smoke inhalation, according to the warrant.

Investigators started zeroing in on Erik Beasley after finding no signs of forced entry into the apartment, where he lived with his mother and her husband, who discovered the woman's body and gave detectives information regarding his whereabouts prior to the blaze.

Beasley has been

in jug

since Nov. 27 and is currently receiving treatment at the psychiatric unit of the Elayn Hunt Correctional Center in St. Gabriel in lieu of $900,000 bond, according to the Times-Picayune.

Prosecutors have indicated that they do not intend to seek the death penalty

against Beasley, the New Orleans Advocate reports.


"Have mercy on me. I'm an orphan"


Days after her death, Beasley's relatives said they did not want her to be remembered as a victim, but rather as a loving and caring person who enjoyed cooking and reading the Bible.

"I love her forever," grandson Richard Beasley told WDSU in November. "It won't change. She will live on through us no matter what."

A motive in the alleged killing remains unclear.


Posted by: Fred || 03/23/2019 00:00 || Comments || Link || [336069 views] Top|| File under:
Subway riders film brute kicking elderly woman in the face instead of trying to help
[NYPOST] An elderly woman was repeatedly kicked in the face and body during a savage Bronx subway attack caught on video.

The video, which was posted to Twitter by user @BKLYNRELL1, shows the man assault the victim as she is sitting in a northbound No. 2 train around 3 a.m. March 10, police said.

The woman, who was alone, tries to defend herself as he continues to attack her ‐ all while other straphangers can be heard shouting in the background.

As the train was stopped at Nereid Avenue, the man yells something at his victim before turning around, looking at the camera and shouting, "WorldStar that, my n‐a." ‐ referring to the popular social media page that is filled with violent videos. He then got off the train.

No one called 911 right away, police said, and the person behind the camera continued recording the woman as she held her hand to her head.

Police weren't notified until the train arrived at the next and last stop, at Wakefield-241st Street station, when a bystander approached a police officer in the station.

The witness told police the victim had suffered a small cut to her head, but the woman has not yet come forward to police.


Posted by: Fred || 03/23/2019 00:00 || Comments || Link || [336091 views] Top|| File under:
-Short Attention Span Theater-
Bennet's Bar, 8 Leven St, Edinburgh, EH3 9LG
[CN] What's the vibe at Bennet's?

Forget any sort of hipster pretension: Bennet's has retained its Victorian character since it first opened in 1839, making it a wonderful "old man bar" in the rapidly developing Tollcross. It's full of antique charm, thanks to gorgeous stained glass windows and old maps under the glass tabletops. But a little modernity has crept in‐gorgeous red banquettes, for example‐making it a welcoming place for any age. Keep an eye out for the snug, Victorian-era space once frequented by those who didn't want to be seen in a public bar‐mostly women, priests, or policemen. You can relive those bygone days by ordering your drink through the hatch.

Cool. Tell us more about the crowd‐it sounds eclectic.
This is a casual place where locals stop in for a pint on their walk home. You won't catch too many tourists here (those who are, are likely heading to the theater next door).

What should we be drinking?
Beer or whisky‐the bar has more than 150 single malts alone.

Posted by: Besoeker || 03/23/2019 09:28 || Comments || Link || [336070 views] Top|| File under:
Michigan mom suing Spirit Airlines, says daughter was removed from flight without her knowledge
METRO AIRPORT (WXYZ) ‐ A Wayne County mother claims her 15-year-old daughter was booted from a Spirit Airlines flight from Tampa to Detroit without notice.

Now, she's taking action and suing the airline.

The alleged incident happened in April 2018 when the family was returning from Ft. Lauderdale, and had to switch planes in Tampa.

Stacy Giordano had a seat with her son in the back of the plane, and her daughter was reportedly assigned to a seat in the front of the aircraft. That's when Giordano's attorney Jerry Thurswell says the teenager was removed from the plane suddenly to make room for another passenger due to overbooking.

"They didn't want to hear anything. They just pulled her off the plane," Thurswell told 7 Action News.

Thurswell said the teenager attempted to reach her mother by phone, but was unable to because of the airline's mandatory "airplane mode" policy on cell phones; Giordano's phone was not receiving messages. The teenager was put on another flight back to Detroit hours later. Giordano didn't realize her daughter was gone until mid-flight.

"When the child says my mother's in the back of the plane why are you taking me off and they just take the child off and say sit here you'll be on the next flight out - you don't just separate a child from their mother," said Thurswell.
Posted by: Besoeker || 03/23/2019 08:18 || Comments || Link || [336070 views] Top|| File under:
Anthony Pellicano is set to be released from prison
[Daily Mail, where America gets its news] Hollywood fixer and Michael Jackson's former private investigator Anthony Pellicano is set to be released from prison after serving 15 years for racketeering, wire fraud and wiretapping
Anthony Pellicano, 75, is set to be released from prison in San Pedro on Saturday

Anthony Pellicano, 75, is set to be released from prison in San Pedro on Saturday


He was convicted on 78 counts of racketeering and wiretapping in two trials held in 2003 and 2008


At the height of his reign, he worked on the behalf of A-list stars such as Tom Cruise and Sylvester Stallone to help with their court proceedings


Michael Jackson hired Pellicano in 1993 to source information following the first accusation of child molestation against him


Pellicano said he later banished the singer from his books after he unearthed what he calls disturbing details about the singer's personal life


FBI raided his Sunset Boulevard office in 2002, following threats aimed at a journalist to blow up her car. Officers found C4 and grenades in his safe


In 2008, just weeks before his scheduled release, Pellicano was convicted of an additional 70 charges of racketeering, wire fraud and wiretapping


Top executives and former clients have pooled together and contributed to a six-figure trust fund for Pellicano to show gratitude for not revealing their secrets
Posted by: Bright Pebbles || 03/23/2019 00:00 || Comments || Link || [336068 views] Top|| File under:
NOTAM for Boca-Chica Texas (Brownsville) - SpaceX Mars Rocket Prototype.

From March 25, 2019 at 1400 UTC
To March 25, 2019 at 2300 UTC
From March 26, 2019 at 1400 UTC
To March 26, 2019 at 2300 UTC
From March 27, 2019 at 1400 UTC
To March 27, 2019 at 2300 UTC

FDC 9/1046 ZHU TX..AIRSPACE BROWNSVILLE, TX..TEMPORARY FLIGHT RESTRICTIONS WI AN AREA DEFINED AS 1.1 NM RADIUS OF 255916N/0971112W (BROWNSVILLE VORTAC BRO061010.9) SFC-1000FT AGL TO PROVIDE A SAFE ENVIROMENT FOR ROCKET LAUNCH AND RECOVERY PURSUANT TO 14 CFR SECTION 91.143. PURSUANT TO 14 CFR SECTION 91.137(A)(3) TEMPORARY FLIGHT RESTRICTIONS ARE IN EFFECT. SPACEX ARE AUTHORIZED IN THE AIRSPACE. SPACEX TELEPHONE 202-649-2636 IS IN CHARGE OF THE OPERATION. HOUSTON /ZHU/ ARTCC TELEPHONE 281-230-5560 IS THE FAA COORDINATION FACILITY. EFFECTIVE: 1903251400 UTC UNTIL 1903252300 UTC 1903261400 UTC UNTIL 1903262300 UTC 1903271400 UTC UNTIL 1903272300 UTC 1903251400-1903272300
Posted by: 3dc || 03/23/2019 00:00 || Comments || Link || [336068 views] Top|| File under:
-Signs, Portents, and the Weather-
Drag Queen Story Time organizers in Houston call it quits amid 'death threats and national scorn'
[WASHINGTONTIMES] Organizers of a Houston Public Library program where drag queens could read stories to children are calling it quits after a drag queen who participated in the program turned out to be a registered child sex offender, sparking widespread outrage.

Trent Lira and Devin Will, the founders of Drag Queen Story Time, said they and their "kings and queens" who participated in the program have been the target of harassment and death threats since they first launched at the Freed-Montrose Library in September 2017. But that harassment escalated to dangerous levels, they said, after it was revealed that Albert Alfonso Garza, a 32-year-old drag queen who participated in the program under the name Tatiana Mala-Niña, was previously convicted for the aggravated sexual assault of an 8-year-old child.

The Houston Public Library issued an apology last week saying it failed to run a background check on Garza, as its policy requires. The Drag Queen Story Time organizers called it a "systematic mistake."
"It's the system. Not us. We just make policy...for the system"
"It was devastating," the organizers said in a statement provided to Houstonia magazine. "We had insisted and insisted that what we were doing was safe for children, and yet here was a performer who had been charged with sexual assault of a minor.

"It is frustrating that the past conviction of a single performer now undermines the efforts of three dozen other drag kings and queens who have delighted parents and children alike with songs, costumes, and most importantly, stories," the group said. "We have tried so hard to take the high road, to not stoop to mud-slinging. We have patiently listened to the people that declared we were sexualizing and molesting children. We have asked counter-protesters to be peaceful or not show up at all. We have been calm. We have been collected. But we are angry. And we are tired. And we are sick of well-intentioned but misinformed news stories that have only polarized people more."

The group said they ultimately decided that it was time to "step away" from Drag Queen Story Time and "not continue with the program in March or for the foreseeable future."
Posted by: Fred || 03/23/2019 00:00 || Comments || Link || [336070 views] Top|| File under:
Gang of 30 angry hippos attacks croc in Tanzania
[OUTLINE] A video has emerged showing one unlucky crocodile being confronted by a gang of 30 hippos in the Serengeti, Tanzania. The croc stood little chance against its larger rivals, who made sure the unwanted guest was firmly ejected from their 'pool party.'

The crocodile was in the wrong place at the wrong time when he found himself in the middle of a group of more than 30 giant hippos, resting near each other in the murky water. Having noticed the predator, the animals, known for their aggressive and unpredictable temper, turned hostile.

The hippos formed a united front against the croc, with the heavyweights sinking their jaws into the reptile, pushing it away from their territory like bouncers tossing a drunkard out of a bar. The epic scene was recorded by a 71-year-old retired sonographer, Harish Kumar.

"This was just an unbelievable sighting," Kumar told Latest Sightings. "The croc was completely outnumbered and found himself being thrown around and bitten by the hippos. Luckily he managed to get away unharmed." The moral of the story: don't mess with angry, angry hippos.
Posted by: Fred || 03/23/2019 00:00 || Comments || Link || [336098 views] Top|| File under:
-Land of the Free
South Dakota Gov. Kristi Noem Signs Pro-life Bills Requiring Woman to View Ultrasound, Hear Fetal Heartbeat
[Townhall] South Dakota Gov. Kristi Noem (R) signed a package of pro-life bills into law Wednesday that place new requirements on abortion providers including the requirement that a woman view a sonogram and hear the fetal heartbeat before an abortion.

The new laws, which go into effect July 1st, will also require a written consent form, provided by the state, prior to an abortion. They require doctors to report certain data on abortions to the state and also criminalize the causing of an abortion against the woman's will.

Sarah Stoesz, president and CEO of Planned Parenthood North Central States, claimed the new laws were unnecessary in a statement Wednesday.

"The state has already squandered hundreds of thousands of dollars in litigation fees fighting for medically unnecessary abortion restrictions," Stoesz said. "The people of South Dakota want their lawmakers to focus on improving the health of our state; instead, they've passed more legislation that's based on medically inaccurate information and contrary to the recommendations of health care professionals."
Posted by: Besoeker || 03/23/2019 05:31 || Comments || Link || [336079 views] Top|| File under:
China-Japan-Koreas
Off their meds again: North Korea abruptly withdraws staff from liaison office at border with the South
[SCMP]
North Korea pulled its staff out of an inter-Korean liaison office on Friday, Seoul said, weeks after leader Kim Pudge Jong-un


...the overweight, pouty-looking hereditary potentate of North Korea. Pudge appears to believe in his own divinity, but has yet to produce any loaves and fishes, so his subjects remain malnourished...


's summit with US President Donald Trump


...New York real estate developer, described by Dems as illiterate, racist, misogynistic, and what ever other unpleasant descriptions they can think of, elected by the rest of us as 45th President of the United States...


ended without agreement.

The office in the Northern city of Kaesong was opened in September as the two Koreas knitted closer ties, but the South's vice unification minister Chun Hae-sung told

news hound

s Pyongyang had "notified the South they are pulling out of the liaison office".

The decision had been taken "in accordance with an order from an upper command", he said, adding: "They said they didn't care whether we stayed at the liaison office or not."


Posted by: Fred || 03/23/2019 00:00 || Comments || Link || [336073 views] Top|| File under: Commies
Economy
Rick Perry helps ailing Georgia nuclear plant with $3.7 billion in financing
[Washington Examiner] Energy Secretary Rick Perry on Friday issued a $3.7 billion federally-backed loan guarantee to keep the Vogtle nuclear power plant under construction in Georgia afloat after years of cost overruns and project delays.

Perry made the announcement after touring the site in Georgia with utility industry officials involved in the project, state regulators, and the governor of Georgia.

He said the Vogtle project is "critically important" to the administration's goal of revitalizing and expanding the U.S. nuclear industry. "A strong nuclear industry supports a reliable and resilient grid, and strengthens our energy and national security," he said.

Perry also noted that Vogtle is an energy infrastructure project "with a massive scope employing thousands of workers" that is rebuilding a highly skilled nuclear workforce and supply chain for the future.

But while Perry was touring the site, critics argued that the new financing places the taxpayer on the hook for $12 billion if the power plant flounders.



Related: Zachs - Southern Co. (SO) Up 2.7% Since Last Earnings Report: Can It Continue?
Posted by: Besoeker || 03/23/2019 05:00 || Comments || Link || [336070 views] Top|| File under:
Europe
Yellow Vest protests: Macron's 'risky' plan to put army on streets
[France24] French President Emmanuel Macron has announced that soldiers will be deployed across the country to help maintain security during Yellow Vest protests planned this weekend. But the move has been met with fierce criticism.

Authorities have vowed a 'zero tolerance' approach to this weekend's protests. Paris police have banned the protesters from a large area in the west of the city, including the famed Champs-Elysees avenue, scene of last week's rampage by hundreds of anarchists, as well as the presidential palace and National Assembly.

Similar bans have been announced in the centres of Toulouse, Bordeaux, Dijon, Rennes and the southern city of Nice where Chinese President Xi Jinping is to meet Macron this weekend.

In a controverisal move, troops will be redeployed from the "Sentinelle" anti-terror operation during this weekend's protests to secure government buildings and other sites, and to allow police forces to focus on maintaining public order.

However these soldiers are armed with automatic weapons, raising concerns about how they will respond if set upon by a group of rioters.
Posted by: Besoeker || 03/23/2019 05:49 || Comments || Link || [336097 views] Top|| File under:
France bans 'yellow vest' protests on Paris Champs-Elysees and key sites
[DW] After the most violent scenes of the 'gilets jaunes' protests last weekend, police are closing off some key areas this weekend. Redeployment of soldiers to free up police for public order roles has also caused concern.

The

Gay Paree

prefect's office said that protesters will be prevented from marching on to the Champs-Elysees from the streets surrounding the Arc de Triomphe, at the top of the avenue and several nearby areas including the president's Elysee Palace and the National Assembly.

"There are serious reasons to believe that violence and damage are likely during the scheduled demonstrations," the prefect's office said in a statement on Friday.

Last weekend, fires were set on the Champs-Elysees damaging newspaper kiosks, shops and the famous Fouquet restaurant, which will be closed for repairs for several weeks.

There will be similar bans in other major cities such as Marseille, Toulouse


...lies on the banks of the River Garonne, half-way between the Atlantic Ocean and the Mediterranean Sea. The Toulouse metropolitan area is the fourth-largest in La Belle France...


and Nice, where President Emmanuel Macron is due to meet Chinese President Xi Jinping on Sunday.

If there are rallies on Saturday, it would be the 19th weekend in a row they have taken place. Anyone defying the bans would face fines. Speaking on Thursday, Interior Minister Christophe Castaner demanded a "zero tolerance" police approach towards violent protesters.

THE RIGHT TO DEMONSTRATE
Protests in other parts of

Gay Paree

will be allowed to go ahead on Saturday: "The right to demonstrate, which is a fundamental freedom, will be allowed" but "any riotous groups will be immediately dispersed," police declared.

What began as a mass protest against an increase in fuel taxes ‐ hence the use of the 'yellow vests' which must by law be carried in any car for emergencies in

La Belle France

‐ has decreased in terms of numbers of participants but intensified in terms of acts of violence and damage.

The

Gay Paree

police chief lost his job this week after police appeared to hold back as hundreds of violent protesters burned and looted more than a hundred shops and businesses. These so-called "black blocs," according to Castaner "belong in prison, not on the Champs-Elysees."

There were reports that Hugo Boss had been smashed so

Gay Paree

St Germain soccer shirts could be grabbed.

SOLDIERS REDEPLOYED
Soldiers are being redeployed from the "Sentinelle" anti-terror operation during this weekend's protests to secure government buildings and other sites. This will free up police to: "concentrate on crowd control, along with maintaining law and order," government

front man

Benjamin Griveaux said. Police have been working continuously since the protests began on November 17.

However,


women are made to be loved, not understood...


the soldiers will not be involved in public order operations, Defense Minister Florence Parly said it was "obviously out of the question" that the soldiers would come face-to-face with demonstrators she told Le

Gay Paree

ien.



Gay Paree

military governor General Bruno Le Ray confirmed via public broadcaster

La Belle France

Info that troops were authorized to open fire if their lives were at risk.
Posted by: trailing wife || 03/23/2019 01:04 || Comments || Link || [336103 views] Top|| File under:
Migrants fail German tests in increasing numbers
[DW] The number of migrants colonists and refugees failing Germany's integration and language classes has risen. Germany's migration office has been under fire for the quality of the courses.

Around 45 percent of migrants colonists taking part in language and integration courses in Germany do not pass, according to media reports citing the response to a request for information by the far-right AfD party.

Of the roughly 202,000 people taking a course in 2018, 93,500 failed, according to government data cited in the Neue Osnabrucker Zeitung daily. One in four failed even after doing additional classes.

In 2017, the percentage of those who failed was 40 percent.

The course is aimed at teaching participants a lower to intermediate level of German, classified as B1. It also requires people to sit an exam titled "Life in Germany."

According to figures quoted in daily Die Welt nearly 40,000 of those taking part last year were Syrians, followed by Afghans, Iraqis, Romanians, Turks and Bulgarians.

Nearly 45,000 participants were illiterate when they started their classes.

Welt reported Friday that some providers are being sued by the BAMF for fraud and the falsifying of documents. The paper says one course provider is even suspected of aiding and abetting the subreption of citizenship by letting participants pass without the required language skills.

The report says 16 providers had seen their license revoked or not renewed last year. BAMF is to publish definitive figures in May, the paper states.

The report says one issue is that no clear guidelines have been set to assess what constitutes "orderly, regular attendance" of courses, leaving it up to the individual teacher to decide if a participant has attended often enough to pass.

Posted by: trailing wife || 03/23/2019 00:08 || Comments || Link || [336077 views] Top|| File under: Moslem Colonists
India-Pakistan
Mentally ill prisoner Khizar Hayat passes away after spending 16 years on death row
[DAWN] Khizar Hayat, a mentally ill prisoner who spent the last 16 years of his life on death row, passed away on the night of March 21, the Justice Project Pakistain (JPP) announced on Friday.

According to a JPP

blurb

, 56-year-old Hayat passed away at Jinnah Hospital Lahore, where he was admitted after he stopped taking food and medication.

The jail authorities reported him to be "severely anaemic and hypotensive". He was fitted with a feeding tube by the doctors, but his condition kept deteriorating and he fell unconscious during his final hours.

He is survived by four children and his mother.

Hayat, a former police constable, was convicted in October 2001 for killing a fellow policeman, while a trial court had handed him a death sentence two years later.

According to the JPP, Khizar was first diagnosed with paranoid schizophrenia by jail authorities in 2008. His mental health record consistently referred to his delusions, psychosis, and his mental illness, and showed that he has been prescribed powerful anti-psychotic medication. The conditions of his incarceration made his mental illness progressively worse.


Slightly worse than we handle such cases here, but really not by much.
Posted by: Fred || 03/23/2019 00:00 || Comments || Link || [336066 views] Top|| File under: Govt of Pakistan
Science & Technology
'Flip of a switch': Scientists 'cure' alcoholism in rats by firing lasers at their brains
[RT] Rats have been cured of alcoholism by having laser beams blasted at their brains, ending their dependency with a "flip of a switch," exciting new research has revealed.


Ummm... You go first.


Scientists from Scripps Research fired lasers at specific neurons in the alcohol-addicted rat brains, which rid the rats of the desire to drink, as well as reducing the physical symptoms associated with alcohol withdrawal.

As soon as the lasers were turned off, however, the addiction symptoms would return.

The researchers identified a "specific neuronal population in a deep region of the brain that is activated during alcohol withdrawal and which controls alcohol drinking in a rodent model of alcoholism," Olivier George, an associate professor at Scripps Research, told Digital Trends.

They also identified the pathways these corticotropin-releasing factor (CRF) neurons use to control other parts of the brain, which produces the addiction behaviors.

Also on rt.com Scientists pinpoint part of brain that inhibits fear, hope for PTSD breakthrough

The team then used optogenetics, which use light to control cells, to manipulate the neurons. Fibre optics were implanted deep in the brain before they were used to shine light on the CRF neurons to inhibit them.

While the idea of blasting brains with lasers to change their function could have alarming consequences for mind control in the future, scientists have said it could take decades before the method could be tested on humans, and up to 30 years before alcoholics could be fitted with brain implants.


Posted by: Fred || 03/23/2019 00:00 || Comments || Link || [336099 views] Top|| File under:
Home Front: Culture Wars
Shep Smith Accused Of Sexual Harrassment
... by another guy, of course!

You think I'm posting this if it was just a mere garden variety 'he said / she said' type of harassment? Hell, no!
[Big League Politics, via Ace] - A man told his story to Big League Politics about an encounter with Fox News host Shep Smith in 2004 in New York City. The man describes how he woke up with Smith on top of him with his tongue down his throat, how he tried to push the Fox host off him, and how Smith lunged at him three or four more times while continuing to force the unwanted physical encounter.

In a revelatory interview with Neil McCabe for Big League Politics, John Doe #1, 35, says that Smith took advantage of him. Here is audio from the interview:


#BelieveAllMen!
Posted by: Raj || 03/23/2019 07:05 || Comments || Link || [336071 views] Top|| File under:
Who's in the News
31
[untagged]
6
Islamic State
6
Moslem Colonists
4
Hamas
2
Taliban
2
al-Nusra
2
Govt of Iran
1
Commies
1
Abu Sayyaf (ISIS)
1
Govt of Pakistan
1
Govt of Syria
1
Arab Spring
1
Hezbollah
1
Antifa
1
al-Shabaab (AQ)
1
Muslim Brotherhood
1
Palestinian Authority
1
Sublime Porte
1
Boko Haram (ISIS)
Bookmark
E-Mail Me
The Classics
The O Club
Rantburg Store
The Bloids
The Never-ending Story
Thugburg
Gulf War I
The Way We Were
Bio
Merry-Go-Blog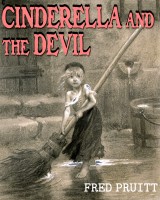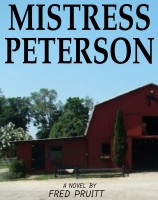 On Sale now!


A multi-volume chronology and reference guide set detailing three years of the Mexican Drug War between 2010 and 2012.

Rantburg.com and borderlandbeat.com correspondent and author Chris Covert presents his first non-fiction work detailing the drug and gang related violence in Mexico.

Chris gives us Mexican press dispatches of drug and gang war violence over three years, presented in a multi volume set intended to chronicle the death, violence and mayhem which has dominated Mexico for six years.
Click here for more information


Meet the Mods
In no particular order...


Steve White
Seafarious
tu3031
badanov
sherry
ryuge
GolfBravoUSMC
Bright Pebbles
trailing wife
Gloria
Fred
Besoeker
Glenmore
Frank G
3dc
Skidmark



Better than the average link...



Rantburg was assembled from recycled algorithms in the United States of America. No trees were destroyed in the production of this weblog. We did hurt some, though. Sorry.
44.212.96.86

Help keep the Burg running! Paypal: