-Lurid Crime Tales-
Authorities announce arrests in slaying of 8 family members in Piketon, Ohio
[Cleveland.com] Authorities say a family of four has been arrested in the slayings of eight members of another family in rural Ohio two years ago.

The Ohio Attorney General's Office announced the arrest Tuesday of four members of a family who lived near the scenes of the killing.

No motive was announced.

Those arrested are: 47-year-old George "Billy" Wagner III; his wife, 48-year-old Angela Wagner; and their sons, 27-year-old George Wagner and 26-year-old Edward Wagner. The Wagners had since moved to Alaska.

A message was left with a lawyer who has been representing the Wagners in the investigation. An attorney has said previously the family cooperated with investigators.

The arrests are the culmination of a massive investigative effort since seven adults and 16-year-old boy were found dead in 2016 at four homes near Piketon.
Posted by: Besoeker || 11/14/2018 00:00 || Comments || Link || E-Mail|| [336062 views] Top|| File under:
-Signs, Portents, and the Weather-
Paradise, CA: Before and after fotos of the town's wildfire destruction
[BBC] The town of Paradise in Butte County in northern California has been engulfed by the deadliest wildfire in the state's history.

Thousands of the town's structures were completely destroyed in just a matter of hours as the blaze, named the Camp Fire, tore through the area.

Before and after images across the community show the extent of its destruction.

The wooded community, set close to the Sierra Nevada mountains, was particularly popular among retirees.

The Ridgewood Mobile Home Park was among the areas almost completely flattened by the fire.
Posted by: Besoeker || 11/14/2018 01:04 || Comments || Link || E-Mail|| [336067 views] Top|| File under:
Britain
Men afraid to mentor young female lawyers, solicitor chief claims
[Times] Senior male partners at law firms are refusing to mentor younger women because of fears that unjustified allegations will be made against them, the head of the profession claims.

There has been an unanticipated and unwanted backlash caused by the #MeToo movement, Christina Blacklaws, president of the Law Society, argued last week. Ms Blacklaws told a conference on gender diversity that senior men were reluctant to engage in formal mentoring schemes with younger female colleagues for fear they might leave themselves open to allegations of inappropriate behaviour.

She also said that some of the younger generation of male lawyers perceived there to be a mood of reverse discrimination in the legal profession as they found their female counterparts were benefiting from preferential treatment.

Posted by: Besoeker || 11/14/2018 00:26 || Comments || Link || E-Mail|| [336068 views] Top|| File under:
UK says it has reached draft Brexit deal with EU
[DAWN] British and EU negotiators have reached a framework Brexit agreement that will be examined by the UK cabinet at an emergency meeting Wednesday, Prime Minister Theresa May's office said.

"Cabinet will meet at 2pm (1400 GMT) tomorrow (Wednesday) to consider the draft agreement the negotiating teams have reached in Brussels, and to decide on next steps," Downing Street said in a statement.

A European source said a technical agreement had been struck but still needed political approval both on the British and European sides.


Posted by: Fred || 11/14/2018 00:00 || Comments || Link || E-Mail|| [336064 views] Top|| File under:
Thugs wield machete in broad daylight in Birmingham
[PRESSTV] Images of a horrifying knife crime in

Britannia

have surfaced online showing thugs wielding machete attacking a young man in the second largest city of Birmingham.

Tabloid newspapers published the video on their websites on Tuesday, showing violent scenes of an attack in broad daylight in Birmingham where a group of attackers chased, kicked and slashed a young victim with machetes in front of passer-bys.

The newspapers ran headlines like "lawless

Britannia

" or "bloodbath

Britannia

" to highlight the attack which comes amid a surge in violent knife crimes and other methods of brutal attack in

Britannia

's large cities.

The video showed at least seven young men, most of them covering their heads and faces, pouncing a young man beside a road while the traffic drove past.

Two long machetes and a hammer could be seen used by the thugs in the footage which many believe is related to an attack in Birmingham's Perry Barr area that took place around noon a day earlier.

The West Midlands Police have yet to comment on the brutal incident which has shocked many across the United Kingdom.

The police force posted a tweet on Monday saying they had placed in durance vile
I ain't sayin' nuttin' widdout me mout'piece!
two men on suspicion of possessing offensive weapons. Two hammers and a machete had also been recovered from the suspects, the police said, although it was not clear whether the arrests were related to the gang attack.


Posted by: Fred || 11/14/2018 00:00 || Comments || Link || E-Mail|| [336065 views] Top|| File under:
China-Japan-Koreas
Trump says US aware of all North Korean nuclear work
[PRESSTV] President Donald Trump


...New York real estate developer, described by Dems as illiterate, racist, misogynistic, and what ever other unpleasant descriptions they can think of, elected by the rest of us as 45th President of the United States...


has denied that
North Korea was moving ahead with its nuclear weapons program and said that the United States is aware of undeclared North Korean missile bases revealed by US researchers.

In a tweet, Trump on Tuesday called a report by a prominent Washington think tank "inaccurate"and "Fake News," and claimed his administration "fully know(s) about the sites being discussed, nothing new - and nothing happening out of the normal."

"I will be the first to let you know if things go bad!" Trump wrote on Twitter.

The Washington-based Center for Strategic and International Studies (CSIS) claimed in the report on Monday that it had identified at least 13 of an estimated 20 undeclared missile operating bases according to new commercial satellite images.

North Korea has been involved in rigorous diplomacy with South Korea. Trump has also claimed that Washington's diplomacy with Pyongyang has eliminated a purported threat posed by North Korea to the US national security.

In their June summit in Singapore, Trump and North Korean leader Kim Pudge Jong-un


...the overweight, pouty-looking hereditary potentate of North Korea. Pudge appears to believe in his own divinity, but has yet to produce any loaves and fishes, so his subjects remain malnourished...


agreed to work toward denuclearization. But that agreement, made in a written document, was broadly-worded.


Posted by: Fred || 11/14/2018 00:00 || Comments || Link || E-Mail|| [336061 views] Top|| File under: Commies
Economy
Amazon confirms New York City and Northern Virginia for new headquarters
[ABC] Amazon has announced that it will divide it's much-anticipated headquarters between Virginia and New York.


They wanted to be close to their share holders.


The announcement ends a search that spanned more than a year and sparked an intense competition between North American cities to be chosen as the site of the new headquarters. The company received 238 proposals, and cities provided incentives such as grants and tax breaks to win the company's favor. The Virginia headquarters will be located in National Landing in Arlington, and the New York City headquarters will be located in the Long Island City neighborhood in Queens.


Two of the most congested metro areas on the planet about to absorb another 50,000 workers. Obviously no politics involved here.


Amazon also announced a new Center of Excellence for its Operations business in Nashville, Tennessee.

"We are excited to build new headquarters in New York City and Northern Virginia," said Jeff Bezos, founder and CEO of Amazon. "These two locations will allow us to attract world-class talent that will help us to continue inventing for customers for years to come. The team did a great job selecting these sites, and we look forward to becoming an even bigger part of these communities."
Posted by: Besoeker || 11/14/2018 00:00 || Comments || Link || E-Mail|| [336063 views] Top|| File under:
Fifth Column
US colleges attracting fewer new students from abroad
[DAWN] The number of foreign students heading to United States (US) colleges and universities fell again last year, the second straight decline after more than a decade of growth, a new report finds.

Enrolment of new international students dropped by about seven per cent in fall 2017, according to an annual report released on Tuesday by the State Department and the Institute of International Education, a nonprofit research group based in New York.

The overall number of foreign students in the US still increased slightly, by 1.5 per cent, fuelled by growing numbers of students who stayed for temporary work after graduation. But the number of newly arriving students slid to about 271,000, the lowest levels since 2013.

The report's authors cited sharper competition from other countries including Australia and Canada, along with the rising cost of education in the US. They largely dismissed worries among some colleges that the White House's policies and rhetoric surrounding immigration could be driving students away.

"We're not hearing that students feel they can't come here. We're hearing that they have choices," Allan Goodman, president and CEO of the institute, said in a call with

news hound

s. "For the first time, we have real competition."

But some schools contacted by The

News Agency that Dare Not be Named

say the political climate in the US has made international students feel unwelcome and has contributed to declining numbers.


That's what I've heard from foreigners exposed to American academic nonsense. They despise the thought-controlling political correctness so fashionable on campuses nowadays. It's worse, I've heard, than back home.

State Department officials underscored that the US hosted nearly 1.1 million international students last year, more than any other country in the world.


Posted by: Fred || 11/14/2018 00:00 || Comments || Link || E-Mail|| [336061 views] Top|| File under:
Home Front: Politix
Snipes: I Haven't Made a Decision on Whether I'll Resign After Recount
[Breitbart] During an interview on CNN on Tuesday, Broward County Supervisor of Elections Brenda Snipes (D) said she hasn't made a decision on whether she'll resign after the recount is concluded.

Snipes began by vowing that Broward County will meet the recount deadline. She also stated that the election ran "very smoothly," and had massive turnout. Snipes further defended her record on treating voters fairly and her record on transparency.

At the end of the interview, anchor Chris Cuomo asked, "[I]f the pressure stays on you, after this race, are you really thinking about resigning after the recount is over?"

Snipes answered, "As I told one of the reporters today, I'm thinking about many things. I have not made any decisions. Whatever I do, I will contemplate it very carefully and make what I think is the correct decision for me."
Posted by: Besoeker || 11/14/2018 07:32 || Comments || Link || E-Mail|| [336065 views] Top|| File under:
India-Pakistan
Gender-based violence court in Lahore sentences child rapist to life in prison
[DAWN] A gender-based violence court in Lahore on Tuesday handed life imprisonment and Rs500,000 in fine to a man convicted of raping a six-year-old girl.

The court ‐ constituted specifically to deal with child abuse cases ‐ stated in its judgement that Qari Mohammad Shahbaz was accused of raping the child, and a first information report (FIR) of the incident was registered at the Gulshan-e-Ravi Police Station, following which the victim's statement was recorded before the court.

"Prosecution proved their case and the accused, Qari Shahbaz, is convicted to life imprisonment along with a fine of Rs500,000," additional sessions judge Rehmat Ali said in the verdict.

The judgement further said that the convict's sentence could be extended by an additional six months, if he fails to submit the fine.

The gender-based violence court is a collaboration of Asian Development Bank and the Lahore High Court.


Posted by: Fred || 11/14/2018 00:00 || Comments || Link || E-Mail|| [336063 views] Top|| File under:
Iraq
UN welcomes Iraq's delivery of properties, national archives to Kuwait
[IraqiNews] The UN praised on Tuesday a positive step taken by Iraq to deliver part of Kuwaiti properties and national archives to the Kuwait authorities.

"This is an encouraging positive step taken by the Iraqi authorities in compliance with UN Security Council resolution 2107 (2013). It shows the determination of both countries to forge ahead with strengthening bilateral ties, putting behind them the bitter legacy of invasion and violence, and demonstrates the best of good neighbourly relations," Deputy Special Representative for Iraq of the United Nations


...the Oyster Bay money pit...


Secretary-General Alice Walpole said.

She added that despite strong support demonstrated by Kuwait, and commitment to their international and humanitarian obligation shown by Iraq, full normalization of relations will only take place once all outstanding issues have been resolved.

Preparations for the transfer of the Kuwaiti textbooks and other items have taken over a year. Iraqi Minister of Foreign Affairs Mohammed al-Hakim has made exceptional efforts to ensure swift action on this important and complex issue with Kuwait since taking office a few weeks ago.

Iraq invaded Kuwait in 1990 and occupied the Gulf country for seven months before being ejected by an international coalition. During the occupation, Iraqi forces killed many Kuwaiti people and locked away
Drop the rosco, Muggsy, or you're one with the ages!
hundreds others.

Kuwaiti Foreign Minister Sheikh Sabah Khaled al-Hamad al-Sabah and his deputy Khaled al-Jarallah always call upon Iraqi officials they meet to double efforts to unveil the fate of 369 Kuwaiti people missing in Iraq, Nasser al-Hayyen, Assistant Foreign Minister for International Organizations, said earlier in statements to KUNA.

The Iraqi authorities had handed over in the past some properties found in Iraq, said al-Hayyen who commended the authorities in Baghdad for their cooperation.
Posted by: trailing wife || 11/14/2018 00:00 || Comments || Link || E-Mail|| [336061 views] Top|| File under: Govt of Iraq
Sri Lanka
Sri Lanka Supreme Court restores sacked parliament
[DAWN] Sri Lanka's Supreme Court on Tuesday overruled President Maithripala Sirisena's dissolution of parliament and ordered a halt to preparations for snap elections next year.

The Indian Ocean island has been gripped by a constitutional crisis since Sirisena sacked prime minister Ranil Wickremesinghe on October 26 and replaced him with former strongman president Mahinda Rajapakse.

Wickremesinghe's party led the petitions against the dissolution and the three-judge bench, headed by the Chief Justice Nalin Perera, read out the decision to a packed court guarded by hundreds of heavily armed police and commandos.

The court suspended a proclamation issued by Sirisena on Friday sacking the legislature and calling for elections on January 5.

The ruling means parliament could go ahead with a vote to test if Sirisena's controversial nominee is able to summon a majority in the 225-member assembly and force Wickremesinghe from office.

The court also ordered the independent Elections Commission to halt preparations for the January 5 vote.


Posted by: Fred || 11/14/2018 00:00 || Comments || Link || E-Mail|| [336061 views] Top|| File under:
Government
Melania Trump publicly calls for White House aide's firing
[AP] WASHINGTON (AP) ‐ In an extraordinary move, Melania Trump called publicly Tuesday for the deputy national security adviser to be dismissed.

After reports circulated Tuesday that President Donald Trump had decided to remove Mira Ricardel from her post at the National Security Council, Stephanie Grisham, the first lady's spokeswoman, released a statement that said: "It is the position of the Office of the First Lady that she no longer deserves the honor of serving in this White House."

Shortly before the statement was issued, Ricardel was among a group of administration officials and other individuals who stood behind President Trump at a White House ceremony celebrating Diwali, the Hindu festival of lights.

The Wall Street Journal reported Tuesday that the first lady's staff and Ricardel had clashed during Mrs. Trump's visit to Africa in October over such things as seating on the airplane and requests to use the council's resources.

A White House official told The Associated Press that Ricardel wanted to travel to Africa with the first lady but was denied seating on the airplane because there was no room for her and several others who initially expected to make the trip. The official, who spoke on condition of anonymity to discuss White House personnel matters, said Ricardel then threatened not to send any NSC staff.

Ricardel also is known to have clashed with Defense Secretary Jim Mattis over Pentagon political appointee choices since early in his tenure. And Pentagon officials have said privately they believe Ricardel had a hand in spreading rumors this year about Mattis falling from favor with the White House and perhaps departing.

Asked by a reporter today about Mrs. Trump's office saying Ricardel no longer deserves to work in the White House, Mattis said, "I don't comment on other people's staffing issues."
Posted by: Besoeker || 11/14/2018 00:00 || Comments || Link || E-Mail|| [336066 views] Top|| File under:
Neomi Rao nominated to Kavanaugh's old position
A conservative woman of colour. I can't wait to see how the demoncrats spin this to make her and Trump look bad.


[TheRightScoop] Trump has just announced his nominee to replace Brett Kavanaugh on the DC Circuit Court of Appeals:

New: President Trump announced he is nominating Neomi Rao, Administrator, Office of Information and Regulatory Affairs, to be Brett Kavanaugh's replacement on the DC Circuit Court of Appeals (a very powerful position)
‐ Meridith McGraw (@meridithmcgraw) November 13, 2018

Rao, 45, serves currently as the administrator of the Office of Information and Regulatory Affairs, making her the "regulatory czar" of the Trump administration. From that position, she has been responsible for what Politico characterized as the "deconstruction of the administrative state." In her first year, Rao told the Free Beacon in an interview in May, OIRA has cut 22 regulations for every one it imposed, saving the taxpayers some $8 billion in fiscal year 2017 alone.

Prior to joining OIRA, Rao founded and was the first director of the Center for the Study of the Administrative State at George Mason University, as well as a law professor at the university's Antonin Scalia Law School. She also clerked for Supreme Court justice Clarence Thomas, whom Politico referred to as her political mentor.


I like her already!
Posted by: DarthVader || 11/14/2018 00:00 || Comments || Link || E-Mail|| [336062 views] Top|| File under:
Who's in the News
26
[untagged]
5
Islamic State
4
Houthis
4
Govt of Iran
3
Hamas
3
Moslem Colonists
3
Hezbollah
2
Govt of Pakistan
1
Islamic Movement of Nigeria (Iran)
1
Sublime Porte
1
Taliban
1
al-Shabaab (AQ)
1
Commies
1
Govt of Iran Proxies
1
Govt of Iraq
1
Govt of Qatar (MB)
1
Govt of Saudi Arabia
1
Govt of Syria
Bookmark
E-Mail Me
The Classics
The O Club
Rantburg Store
The Bloids
The Never-ending Story
Thugburg
Gulf War I
The Way We Were
Bio
Merry-Go-Blog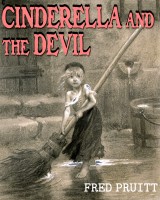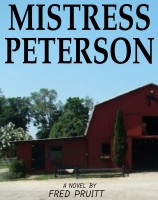 On Sale now!


A multi-volume chronology and reference guide set detailing three years of the Mexican Drug War between 2010 and 2012.

Rantburg.com and borderlandbeat.com correspondent and author Chris Covert presents his first non-fiction work detailing the drug and gang related violence in Mexico.

Chris gives us Mexican press dispatches of drug and gang war violence over three years, presented in a multi volume set intended to chronicle the death, violence and mayhem which has dominated Mexico for six years.
Click here for more information


Meet the Mods
In no particular order...


Steve White
Seafarious
tu3031
badanov
sherry
ryuge
GolfBravoUSMC
Bright Pebbles
trailing wife
Gloria
Fred
Besoeker
Glenmore
Frank G
3dc
Skidmark



Better than the average link...



Rantburg was assembled from recycled algorithms in the United States of America. No trees were destroyed in the production of this weblog. We did hurt some, though. Sorry.
3.231.217.107

Help keep the Burg running! Paypal: