-Lurid Crime Tales-
11 killed, nearly 70 wounded in Chicago weekend shootings
[DAWN] At least 11 people were shot and killed and about 70 others were

maimed

over the weekend in reliably Democrat Chicago, aka The Windy City or Mobtown
... home of Al Capone, a succession of Daleys, Barak Obama, and Rahm Emmanuel,...
, in a spasm of gun violence that police attributed mostly to gangs and that the president's lawyer, Rudy Giuliani, used to criticise the city's Democratic leadership.

The violence peaked early on Sunday, including one shooting on the city's South Side that

maimed

eight people.

By comparison, at least seven people were killed and 32 were

maimed

during the long Memorial Day weekend, which is often one of the most violent weekends of the year for the city, the Chicago Tribune reported.

Gang members are using large summer crowds as cover in some cases, police Patrol Chief Fred Waller said.

"They take advantage of that opportunity and they shoot into a crowd, no matter who they hit," he said.

Police Superintendent Eddie Johnson planned to discuss the violence at Monday news conference. Police have said violent crime has declined overall in Chicago. Still, anti-violence protesters have blocked highways to voice their outrage.

Chicago ended 2017 with fewer homicides, 650, than 2016, when there were 771. Although the drop was significant, it exceeded the combined number of killings in New York City and Los Angeles, which are the two US cities bigger than Chicago.

Chicago's gun violence has drawn widespread attention, including from President Donald Trump


...New York real estate developer, described by Dems as illiterate, racist, misogynistic, and what ever other unpleasant descriptions they can think of, elected by the rest of us as 45th President of the United States...


and his lawyer, Giuliani, who blamed the problem on Chicago's longtime "Democratic rule" in a series of tweets on Sunday and Monday.


Posted by: Fred || 08/08/2018 00:00 || Comments || Link || E-Mail|| [6462 views] Top|| File under:
Akron: Chinese-Canadian chemist pleads to synthetic drug import scheme
[Cleveland.com] Bin Wang, a Canadian citizen and native of China, was part of an operation where people ordered drugs on a series of foreign websites, officials say. The drugs were shipped to Wang, who worked in the Boston suburbs. Wang then shipped packages domestically.

Wang, 43, was arrested in 2017 before boarding a plane to Toronto.

He pleaded guilty to 10 counts, including charges of conspiracy, distribution of synthetic drugs and use of a communication facility for drug dealing. Prosecutors and Wang have entered into a plea agreement in which both sides agreed to seek a prison sentence of between 57 and 71 months.
Posted by: Anguper Hupomosing9418 || 08/08/2018 00:00 || Comments || Link || E-Mail|| [6459 views] Top|| File under:
Caribbean-Latin America
Venezuela Dodges Oil Asset Seizures with Export Transfers at Sea
Like our friends the NORKS.
Hat tip: gCaptain
Venezuela's state-run oil company PDVSA has limited the damage from an unprecedented slump in crude exports by transferring oil between tankers at sea and loading vessels in neighboring Cuba to avoid asset seizures.

But the OPEC member nation is still fulfilling less than 60 percent of its obligations under supply deals with customers.

Venezuela has been pumping oil this year at the lowest rate in three decades after years of underinvestment and a mass exodus of workers. The state-run firm's collapse has left the country short of cash to fund its embattled socialist government and triggered an economic crisis.

PDVSA's problems were compounded in May when U.S. oil firm ConocoPhillips began seizing PDVSA assets in the Caribbean as payment for a $2 billion arbitration award. An arbitration panel at the International Chamber of Commerce (ICC) ordered PDVSA to pay the cash to compensate Conoco for expropriating the firm's Venezuelan assets in 2007.

The seizures left PDVSA without access to facilities such as Isla refinery in Curacao and BOPEC terminal in Bonaire that accounted for almost a quarter of the company's oil exports.

Conoco's actions also forced PDVSA to stop shipping oil on its own vessels to terminals in the Caribbean, and then onto refineries worldwide, to avoid the risk the cargoes would be seized in international waters or foreign ports.

Instead, PDVSA asked customers to charter tankers to Venezuelan waters and load from the company's own terminals or from anchored PDVSA vessels acting as floating storage units.

The state-run company told some clients in early June it might impose force majeure, a temporary suspension of export contracts, unless they agreed to such ship-to-ship transfers.

PDVSA also requested the customers stop sending vessels to its terminals until it could load those that were already clogging Venezuela's coastline.

Initially, customers were reluctant to undertake the transfers because of costs, safety concerns and the need for specialist equipment and experienced crew.

But PDVSA has managed to export about 1.3 million barrels per day (bpd) of oil since early July, up from just 765,000 bpd in the first half of June, according to Thomson Reuters data and internal PDVSA shipping data seen by Reuters.

That was still 59 percent of the country's 2.19 million bpd in contractual obligations to customers for that period, and some vessels are still waiting for weeks in Venezuelan waters to load oil.

There were about two dozen tankers waiting this week to load over 22 million barrels of crude and refined products at the country's largest ports, according to Reuters data.

"We are not tied to one option or a single loading terminal," PDVSA President Manuel Quevedo said on Tuesday of the company's exports. "We have several (terminals) in our country and we have some in the Caribbean, which of course facilitate crude shipping to fulfill our supply contracts."

CUBAN CONNECTION
PDVSA has also used a route through Cuba to ease the impact of the Conoco seizures. That route is for fuel rather than crude.

The Venezuelan company has used a terminal at the port of Matanzas as a conduit mostly for exporting fuel oil, according to two people familiar with the operations and Thomson Reuters shipping data. Venezuela's fuel oil is burned in some countries to generate electricity.

Two tankers set sail from the Matanzas terminal for Singapore between mid-May and early July, Reuters data showed. Each ship carried around 500,000 barrels of Venezuelan fuel, Reuters data shows.

In recent months, Venezuela has been shipping fuel to Matanzas in small batches, according to the data.

PDVSA and Cuba's state-run oil firm Cupet have used Matanzas to store Venezuelan crude and fuel in the past but exports from the terminal to Asian destinations are rare.

That is in part because vessels that use Cuban ports cannot subsequently dock in the United States due to the U.S. commercial embargo on Cuba.

Cupet did not respond to requests for comment.

PDVSA has also used ship-to-ship transfers to fulfill an unusual supply contract it has with Cuba's Cienfuegos refinery.

The refinery dates from the 1980s ‐ when Cuba was a close ally of the Soviet Union during the Cold War ‐ and the facility was built to process Russian crude.

PDVSA typically uses its own or leased tankers to bring Russian crude from storage in the nearby Dutch Caribbean island of Curacao to Cienfuegos. But it is now discharging the imported Russian oil at sea in Cayman Islands' waters via these seaborne transfers.

ConocoPhillips last month ratcheted up its collection efforts by moving to depose officials from Citgo Petroleum, PDVSA's U.S. refining arm, arguing it had improperly claimed ownership of some PDVSA cargoes.

Citgo declined to comment.

ConocoPhillips is also preparing new legal actions to get Caribbean courts to recognize its International Chamber of Commerce arbitration award. If it succeeds in those efforts, it would be able to sell the assets to help satisfy the ruling.
Posted by: Alaska Paul || 08/08/2018 14:16 || Comments || Link || E-Mail|| [6463 views] Top|| File under:
China-Japan-Koreas
N. Korea Frees S. Korean Detainee Arrested in July, Says Seoul
[AnNahar]
North Korea on Tuesday released a South Korean who was tossed in the slammer
... anything you say can and will be used against you, whether you say it or not...
after crossing the border last month, Seoul's unification ministry said, welcoming the "humanitarian" gesture.

The North told the South Monday of its decision to release the man, who was detained for crossing into the country on July 22, the ministry said in a statement.

"Our side received a South Korean national surnamed Seo, born in 1984, through Panmunjom from the North at 11:00 am (0200 GMT)" on Tuesday, the ministry said, referring to the truce village in the Demilitarized Zone dividing the two countries.

"The government positively appreciates the repatriation... which was made on humanitarian grounds", it said without elaborating.

Relations between North and South have improved markedly following a summit between their leaders in April.

An unidentified ministry official told Yonhap news agency the man was currently being questioned by South Korean authorities.

"We have to investigate to know why he went to the North and how he got there," the official said.

Apart from Seo, Pyongyang since 2013 has detained six South Koreans -- three Christian missionaries and three defectors originally from the North -- and Seoul has been pushing for their release.

The nuclear-armed regime released three US detainees in May in an apparent goodwill gesture before a summit between North Korean leader Kim Pudge Jong-un


...the overweight, pouty-looking hereditary potentate of North Korea. Pudge appears to believe in his own divinity, but has yet to produce any loaves and fishes, so his subjects remain malnourished...


and US President Donald Trump


...New York real estate developer, described by Dems as illiterate, racist, misogynistic, and what ever other unpleasant descriptions they can think of, elected by the rest of us as 45th President of the United States...


in Singapore.

Since the Singapore summit in June, relations have improved between the US and North Korea but progress on denuclearisation has been slow, with Washington urging the need to maintain tough sanctions against Pyongyang.
Posted by: trailing wife || 08/08/2018 00:00 || Comments || Link || E-Mail|| [6457 views] Top|| File under: Commies
India-Pakistan
India's apex court to hear petition of Kathua rape witness against police brutality
[DAWN] The prime witness in Kathua rape case, Talib Hussain, on Tuesday sought protection from India's Supreme Court after claiming that he was beaten up in police custody, Times of India reported.

A petition in this regard was filed in New Delhi by Hussain's family. Upon his lawyer Sunil Fernandes' request for an urgent hearing, Chief Justice of India Dipak Misra and Justices D Y Chandrachud and Indira Banerjee agreed to schedule a hearing for Wednesday.

Hussain has been at the forefront of a campaign seeking justice for an eight-year-old girl who was kidnapped, raped and murdered in the Kathua district of Indian-held

Kashmire

.

He was reportedly booked by the police when a relative filed a complaint against him alleging that she was attacked and raped by him whilst she was grazing her cattle in the forest.

In June, Hussain's wife had also filed a complaint alleging that he had tortured her and demanded dowry.

The activist believes this was done in an attempt to "malign him for raising his voice to seek justice for the Kathua rape and murder victim".

He was granted pre-arrest bail in that case by the Indian-held

Kashmire

High Court.


Posted by: Fred || 08/08/2018 00:00 || Comments || Link || E-Mail|| [6461 views] Top|| File under:
Zainab's killer handed death penalty for rape, murder of 2 more girls
[DAWN] In another trial held inside a prison, an Anti-Terrorism Court (ATC) on Monday handed Imran Ali ‐ who is currently incarcerated and on death-row for the rape and murder of six-year-old Zainab Amin ‐ the death penalty

on five more counts for the rape and murder of two other girls.

Ali, a resident of Kasur, was involved in at least nine incidents of rape-cum-murder of minors, including Zainab, which he had confessed to during her murder investigation.

ATC Judge Sajjad Ahmad Sheikh handed down the penalty judgement after the prosecution established the role of 24-year-old Ali in the rape and murder charges framed in cases 352/16 and 188/17.

In case 352/16 registered in April 2016, he was sentenced to one count of death, two counts of 25 years of rigorous imprisonment, one count of two years RI and one count of one year RI under PPC Sections 376(3), 364-A, 337-A(1), and 337-F(1), and Anti-Terrorism Act Section 7(c).

He was also ordered to pay a fine of Rs1,500,000 and Rs75,000 under daman (compensation determined by the court to be paid by the offender to the victim for causing hurt not liable to arsh, the compensation specified for offences relating to various kinds of hurt).

Failure to pay the fines will result in an additional six months of imprisonment.


Posted by: Fred || 08/08/2018 00:00 || Comments || Link || E-Mail|| [6458 views] Top|| File under: Govt of Pakistan
Court moved for removal of 'N' from PML-N
[DAWN] A lawyer has moved the Beautiful Downtown Peshawar

...capital of Khyber Pakhtunkhwa administrative and economic hub for the Federally Administered Tribal Areas of Pakistan. Peshawar is situated near the eastern end of the Khyber Pass, convenient to the Pak-Afghan border. Peshawar has evolved into one of Pakistan's most ethnically and linguistically diverse cities, which means lots of gunfire.
High Court seeking orders for the Election Commission of Pakistain to remove 'N' from the name of the PML-N after the conviction of party supremo Nawaz Sharif

... served two non-consecutive terms as prime minister, heads the Pakistain Moslem League (Nawaz). Noted for his spectacular corruption, the 1998 Pak nuclear test, border war with India, and for being tossed by General Musharraf, then by the courts...
for corruption.

Khanzada Ajmal Zeb filed the petition saying 'N' in the PML-N stands for Nawaz Sharif and since the former premier was convicted in a corruption case, the court should ask the ECP to delete 'N' from the PML-N.

The respondents in the petition are the chief election commissioner, ECP secretary and Nawaz Sharif.

The petitioner said Quaid-e-Azam Mohammad Ali Jinnah was the head of the

Moslem

League, who wanted the party to be a symbol of good governance, development and national interest.

He said Nawaz Sharif was responsible for the division of the PML as he had hijacked the party before forming own faction, PML-N and registering it with the ECP.

The petitioner said the former premier was recently sentenced to 10 years imprisonment by an accountability court for corruption.


Posted by: Fred || 08/08/2018 00:00 || Comments || Link || E-Mail|| [6458 views] Top|| File under: Govt of Pakistan
Kite string kills motorcyclist in Nowshera
[DAWN] NOWSHERA: A motorcyclist died after his throat was slit by a glass-coated kite string here on Monday.

The pillion rider suffered serious injuries as the

cycle of violence

later hit a roadside wall. The police said Salam, the 28-year-old government employee from Khathu Khelo area, died instantly after the string slit his throat as he was on the way from Rislapur to Nowshera Kalan.

They said as Salam lost the

cycle of violence

's control, it rammed into a roadside wall seriously injuring his father, Gul Zaman, who rode pillion. The police said the two were shifted to the Qazi Medical Complex, Nowshera.

They said they had

started the paperwork but haven't done much else

against unidentified people over the incident and started investigation.


Posted by: Fred || 08/08/2018 00:00 || Comments || Link || E-Mail|| [6457 views] Top|| File under:
Who's in the News
30
[untagged]
7
Islamic State
6
Govt of Pakistan
3
Hamas
2
Govt of Iran
2
Govt of Saudi Arabia
2
al-Qaeda
2
Taliban
1
Boko Haram (ISIS)
1
Houthis
1
TTP
1
Jamaat-e-Islami
1
Jamaat-e-Ulema Islami
1
Moslem Colonists
1
Govt of Pakistain Proxies
1
Commies
1
Narcos
Bookmark
E-Mail Me
The Classics
The O Club
Rantburg Store
The Bloids
The Never-ending Story
Thugburg
Gulf War I
The Way We Were
Bio
Merry-Go-Blog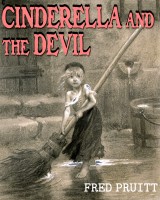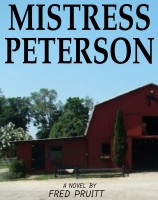 On Sale now!


A multi-volume chronology and reference guide set detailing three years of the Mexican Drug War between 2010 and 2012.

Rantburg.com and borderlandbeat.com correspondent and author Chris Covert presents his first non-fiction work detailing the drug and gang related violence in Mexico.

Chris gives us Mexican press dispatches of drug and gang war violence over three years, presented in a multi volume set intended to chronicle the death, violence and mayhem which has dominated Mexico for six years.
Click here for more information


Meet the Mods
In no particular order...


Steve White
Seafarious
Pappy
lotp
Scooter McGruder
john frum
tu3031
badanov
sherry
ryuge
GolfBravoUSMC
Bright Pebbles
trailing wife
Gloria
Fred
Besoeker
Glenmore
Frank G
3dc
Skidmark
Alaska Paul



Better than the average link...



Rantburg was assembled from recycled algorithms in the United States of America. No trees were destroyed in the production of this weblog. We did hurt some, though. Sorry.
34.239.170.169

Help keep the Burg running! Paypal: