-Lurid Crime Tales-
Kenya: Shock As 9-Year-Old Gives Birth in City Hospital
[All Africa] In a case that has left Kenyans in shock, a nine-year-old girl gave birth at a Nairobi Hospital on Wednesday.

Photographs of the smiling minor breastfeeding the infant have been circulating online, although her identity cannot be revealed for legal reasons.

The more disturbing fact that is yet to be uncovered is the identity of the father who impregnated his own daughter.

It is unclear whether legal action will be taken against him for the callous act of paedophilia, which is illegal in Kenyan law.

The Sexual Offences Act and the Children's Act both outlaw sexual contact with minors, defined in law as defilement.

Teenage Pregnancies
"A person who commits an offence of defilement with a child aged eleven years or less shall upon conviction be sentenced to imprisonment for life. A person who commits an offence of defilement with a child between the age of twelve and fifteen years is liable upon conviction to imprisonment for a term of not less than twenty years. A person who commits an offence of defilement with a child between the age of sixteen and eighteen years is liable upon conviction to imprisonment for a term of not less than fifteen years," reads the law in Section 8 sub-sections 2 to 4.

Although the Nation's attempts to get clarification from the private city hospital have not yet borne fruit, the incident seems to be only the latest in a string of minors experiencing pregnancies.

Last month, the country was jolted by news of at least nine teenage students at a local secondary school in Nyamira County who have been found pregnant under unclear circumstances.


Posted by: Fred || 08/05/2018 00:00 || Comments || Link || E-Mail|| [6466 views] Top|| File under:
-Obits-
Lady Gaga collaborator known as Zombie Boy dead at 32
[ENGLISH.ALARABIYA.NET] Rick Genest, a Quebec model known for his head-to-toe tattoos and participation in the Lady Gaga music video "Born This Way," has died, his talent agency said.

Dulcedo Management confirmed on Facebook late Thursday the passing of Rick Genest, who was better known as Zombie Boy. Dulcedo said it "was in shock" and called the 32-year-old represented by the agency an "icon of the artistic scene and of the fashion world."

Lady Gaga said on her official Twitter account Thursday night that "the suicide of friend Rick Genest, Zombie Boy is beyond devastating."

The American singer added: "We have to work harder to change the culture, bring Mental Health to the forefront and erase the stigma that we can't talk about it."

According to his website, he holds the Guinness World Book of Records for the most insects tattooed on a human body (178), as well as the most bones inked on a human body, at 138.

But while his outward appearance may have been intimidating, he was unfailingly mild-mannered and polite, according to the CEO of the Welcome Hall Mission, a homeless shelter Genest visited as a teen and continued to support as an adult.

Sam Watts said he last saw Genest in June, when the artist lent his famous image to a campaign to raise awareness about the issues facing marginalized and homeless youth.

"This was a guy who put you totally at ease," he said.

"Immediately you knew this was a kind and gentle soul who had some deep concerns about anybody who is on the fringes or being dismissed for how they looked."

In early 2011, a photo of Genest in a fashion magazine drew the attention of fashion designer Nicola Formichetti, then the artistic director for French fashion house Mugler.

It was Formichetti who helped Genest secure his first major modelling gigs with Mugler and introduced him to Lady Gaga, who cast him in the video for her 2011 single "Born This Way."

In their scenes together, the singer sported face paint that mimicked Genest's tattoos as the two performed to the hit song in matching black suits.

Quebec's coroner's office said an autopsy would be conducted to determine the cause of death.


Posted by: Fred || 08/05/2018 00:00 || Comments || Link || E-Mail|| [6474 views] Top|| File under:
Colombia: Santos grants 440,000 Venezuela refugees two-year help
[Al Jazeera] Colombian President Juan Manuel Santos has granted 440,000 refugees from neighbouring Venezuela two years of help, while urging leaders in the region to stem the spreading humanitarian crisis.

Santos, who leaves office on Tuesday, granted the refugees two-year temporary residency permits, allowing them to study, work and get medical care that many need after arriving with untreated ailments.

"The whole world is increasingly terrified of what is happening in Venezuela," Santos said speaking from the presidential palace in the capital, Bogota, on Thursday.

Venezuelans struggle to afford scarce food and medicine under soaring inflation - driving masses across borders.

Santos condemned Venezuelan President Nicolas Maduro for the crisis, in a statement that comes amid a tense political situation between Colombia and Venezuela

The Colombian president said that more than one million Venezuelans have fled into Colombia in the last 18 months.


Posted by: Fred || 08/05/2018 00:00 || Comments || Link || E-Mail|| [6459 views] Top|| File under: Commies
China-Japan-Koreas
North Korea has not stopped nuclear, missile programs: damning UN report
[AlAhram]
North Korea has pressed ahead with its nuclear and missile programs and continues to evade UN sanctions through increased illegal ship-to-ship transfers of oil products at sea, a UN report said Friday.

In a 62-page report sent to the Security Council, the UN panel of experts also listed violations of a ban on North Korean exports of coal, iron, seafood and other products that generate millions of dollars in revenue for Kim Pudge Jong-un


...the overweight, pouty-looking hereditary potentate of North Korea. Pudge appears to believe in his own divinity, but has yet to produce any loaves and fishes, so his subjects remain malnourished...


's regime.

Pyongyang "has not stopped its nuclear and missile programs and continued to defy Security Council resolutions through a massive increase in illicit ship-to-ship transfers of petroleum products, as well as through transfers of coal at sea during 2018," said the report, seen by AFP.

The transfer of petroleum products to North Korean tankers at sea remains "a primary method of sanctions evasion" involving 40 vessels and 130 associated companies, it added.

The violations have rendered the latest batch of sanctions "ineffective" by flouting the cap on oil, fuel and coal imposed in a raft of UN resolutions adopted last year, it added.

At a historic June summit with US President Donald Trump


...New York real estate developer, described by Dems as illiterate, racist, misogynistic, and what ever other unpleasant descriptions they can think of, elected by the rest of us as 45th President of the United States...


, North Korean leader Kim Jong-un signed up to a vague commitment of "denuclearization of the Korean Peninsula" in the hope of getting UN and US sanctions relief.

Trump however has repeatedly warned Pyongyang that the sanctions must remain in place and could even be tightened as long as there is no progress on ending its nuclear and ballistic missile programs.

North Korea also "attempted to supply small arms and light weapons (SALW) and other military equipment via foreign intermediaries" to Libya, Yemen

...an area of the Arabian Peninsula sometimes mistaken for a country. It is populated by more antagonistic tribes and factions than you can keep track of. Except for a tiny handfull of Jews everthing there is very Islamic...
and Sudan, said the report.

It named Syrian arms trafficker Hussein al-Ali who offered "a range of conventional arms, and in some cases ballistic missiles to

gang

s in Yemen and Libya" that were produced in North Korea.

With Ali acting as a go-between, a "protocol of cooperation" between Yemen's

Houthis

and North Korea was negotiated in 2016 in Damascus that provided for a "vast array of military equipment."

The panel continues to investigate such military cooperation that would be in violation of an arms embargo on North Korea.

North Korea continued to receive revenue from exports of banned commodities, for instance deliveries of iron and steel to China, India and other countries that generated nearly $14 million from October to March.

"Financial sanctions remain some of the most poorly implemented and actively evaded measures of the sanctions regime," said the panel.

North Korean diplomats play a key role in sanctions evasion by setting up multiple bank accounts, it added.

Despite a ban on joint ventures with North Korea, the panel has uncovered more than 200 such jointly-run firms, many of which are involved in construction and other businesses in Russia.

The panel is tasked by the council with monitoring the implementation of the raft of sanctions imposed in response to North Korea's sixth nuclear test and ballistic missile tests.

The United States last month asked a UN sanctions committee to order a halt to all deliveries of oil products to North Korea after reporting that Pyongyang had exceeded the cap through the illegal ship supplies.

Russia and China however put a six-month hold on that request.

The report cited US figures estimating that North Korea had procured over 500,000 barrels of petroleum products in the first five months of 2018.
Posted by: trailing wife || 08/05/2018 00:00 || Comments || Link || E-Mail|| [6466 views] Top|| File under: Commies
North Korea says US 'undermining' path to denuclearisation
[Al Jazeera]
North Korea has accused the United States of undermining the process of denuclearisation and for showing "alarming" impatience on the issue, after US Secretary of State Mike Pompeo stressed the need to maintain full sanctions pressure on Pyongyang.

At the ASEAN Regional Forum in Singapore, North Korean Foreign Minister Ri Yong-ho said on Saturday that his country stood "firm in its determination and commitment" to implement the June deal between US President Donald Trump


...New York real estate developer, described by Dems as illiterate, racist, misogynistic, and what ever other unpleasant descriptions they can think of, elected by the rest of us as 45th President of the United States...


and North Korean leader Kim Pudge Jong-un


...the overweight, pouty-looking hereditary potentate of North Korea. Pudge appears to believe in his own divinity, but has yet to produce any loaves and fishes, so his subjects remain malnourished...


But he also criticised the US for undermining confidence in the process: "What is alarming, however, is the insistent moves manifested within the US to go back to the old, far from its leader's intention."

"As long as the US does not show in practice its strong will to remove our concerns, there will be no case whereby we will move forward first unilaterally," Ri added.

His comments came after Pompeo said at the same forum that he was emphasising to countries "the importance of maintaining diplomatic and economic pressure on North Korea", while adding that he was "optimistic" about the prospects for progress when it came to North Korean denuclearisation.

At the June 12 historic talks in Singapore, Kim signed up to a vague commitment to "denuclearisation of the Korean Peninsula" - a far cry from long-standing US demands for complete, verifiable and irreversible disarmament.

Since the agreement, Pyongyang had taken "goodwill measures", including a halt on nuclear and missile tests and "dismantling a nuclear test ground", Ri said, according to a statement.

He said the US "is raising its voice louder for maintaining the sanctions against the DPRK," referring to the initials of North Korea's official name.
Posted by: Fred || 08/05/2018 00:00 || Comments || Link || E-Mail|| [6461 views] Top|| File under: Commies
Economy
Record Low Unemployment for Less Educated Americans
WASHINGTON (AP) ‐ The unemployment rates for recent veterans and less educated Americans fell to record lows in July.

The rate for those who have served in the armed forces anytime since September 2001 dropped to 3 percent, the lowest level on record since 2006.

The strong job market is starting to benefit lower-skilled workers as well. The jobless rate for Americans without high school diplomas dropped to 5.1 percent, the lowest level on record going back to 1992.


Somebody once said something about a rising tide floating all boats, but that statement was - and continues to be - mocked by the legacy infotainment media and their Democratic coaches.



Yahoo News version



Dallas Morning News had the same article, "from wire reports", Friday or Saturday in Mrs. Bobby's print edition, in the Business section, but I can't find it on the website today.




Posted by: Bobby || 08/05/2018 10:53 || Comments || Link || E-Mail|| [6472 views] Top|| File under:
Europe
Serbian troops issued warning order
BELGRADE, Aug. 4 (Xinhua) -- Serbia's President Aleksandar Vucic called for a meeting of the National Security Council on Saturday to discuss the political-security situation in the southern province of Kosovo and Metohija, after the temporary authorities there missed the deadline proposed by European Union (EU) to adopt the statute of the Serb Community.

Serbia's southern province unilaterally seceded in 2008 with the support of the United States and most EU countries. And in 2013, by signing the Brussels Agreement, the two sides agreed to work on normalizing relations under the patronage of the EU, and eventually achieve a legally binding agreement.

However, in a media address Saturday, Vucic accused the temporary authorities in Pristina of failing to fulfill their sole obligation - to form the Community of Serb Municipalities 1,930 days after the deal was signed.

He said that the Council also discussed the work of certain "agents, both in Pristina and Belgrade" assigned together with media, political circles and foreign intelligence services, to overshadow Pristina's missed deadline by misinforming and provoking the public.

The pro Russian news website Russkaya Vesna said Serbian troops have been placed on alert.
Posted by: badanov || 08/05/2018 00:00 || Comments || Link || E-Mail|| [6458 views] Top|| File under:
Great White North
Butthurt In Canada -
Schadenfreude never felt so good...


[Business Insider] - Anger and outrage, shock and betrayal: Those were some of the raw emotions after one of the world's largest basic-income experiments was suddenly canceled.

Earlier this week, Doug Ford, the conservative new premier of Ontario, Canada, pulled the rug out from under the experiment, which provided 4,000 people living at or near the poverty line with a stipend.

Ford's government hasn't publicly said much about its reasoning for canceling the program, other than claiming it disincentivizes recipients from finding work.


Claiming? It's not obvious?


Business Insider contacted several people who were receiving income under what was supposed to be a three-year pilot project put in place by Ontario's previous government.

It lasted only one year, despite Ford's campaign promise to keep the pilot project funded.

"I feel I have been stabbed in the back by my own government," Alana Baltzer, 29, told Business Insider in an interview. "I honestly have no idea what's happening next because there has been no communication whatsoever."


There has been communication - the checks aren't rolling in anymore, chump...
Posted by: Raj || 08/05/2018 00:00 || Comments || Link || E-Mail|| [6459 views] Top|| File under:
India-Pakistan
Zainab murder convict handed death penalty for rape, murder of 3 other girls
[DAWN] An anti-terrorism court (ATC) on Saturday handed Imran Ali ‐ who is currently incarcerated and on death-row for the rape and murder of six-year-old Zainab Amin ‐ the death penalty

on 12 more counts for the rape and murder of three other girls.

Ali, a resident of Kasur, was involved in at least nine incidents of rape-cum-murder of minors, including Zainab, which he had confessed to during her murder investigation.

The verdicts for the cases of all three minor girls were announced today by special administrative judge Sheikh Sajjad Ahmed of the ATC after listening to the final arguments presented by the counsels.

In all three cases, Ali was found guilty under sections 364-A (kidnapping or abducting a person under the age of fourteen), 376 (3) (rape of minor), 302-B (punishment for qatl-e-amd) of the Pakistain Penal Code and section 7(a) (punishment for acts of terrorism) of the Anti-terrorism Act, 1997.

According to the judgements, Ali has been sentenced to death on a total of 12 counts (4 counts for each victim), fined Rs6 million (Rs2m per victim) and ordered to pay Rs3m (Rs1m per victim) as compensation to the victims' families. In case of failure to pay the fine or compensation, he will have to undergo another six months imprisonment.


Posted by: Fred || 08/05/2018 00:00 || Comments || Link || E-Mail|| [6459 views] Top|| File under:
Israel-Palestine-Jordan
In first, Iraq soccer team plays Palestinians in West Bank
Allowing the Iraqis who came, and all who watched the televised match and interviews to contrast what they could see of West Bank life to their own lives in the shadow of the war againt ISIS.

[IsraelTimes] Local squad falls 3-0 in friendly, but Paleostinian Football Association hails visit anyway, calls on others to follow suit

Iraq's national soccer team played its first-ever match in the Paleostinian territories on Saturday, beating the home side 3-0 in a friendly.

Some 2,000 people attended the match in al-Ram near Jerusalem in the West Bank.

Most teams in Arab countries ‐ many of which do not recognize Israel ‐ refuse to visit the Paleostinian territories because Israel controls the West Bank's borders and maintains a blockade on the

Gazoo

Strip. Israel says the blockade is needed to keep terror groups from arming themselves.

But Paleostinian leaders have for years called on Arab countries to send sporting and cultural delegations to help ease their isolation, and some have obliged.

The Paleostinian Football Association called the match a victory even though its team was on the losing end.

"We call on all Arab teams to follow Iraq's lead and come to Paleostine," said Susan Shalaby, vice president of the Paleostinian Football Association.

One supporter at the match, Maria Qendah, said Iraq came "to say to Paleostine you are not alone."

The Paleostinian team, a FIFA member since 1998, in May drew 0-0 against Iraq in the southern Iraqi city of Basra.
Posted by: trailing wife || 08/05/2018 00:48 || Comments || Link || E-Mail|| [6464 views] Top|| File under:
Science & Technology
Pentagon To Start Creating Space Force ‐ Even Before Congress Approves It
[Defense One] Within months, DoD will start standing up a new combatant command, a new space-procurement agency, and a new Space Operations Force.

The U.S. Defense Department this week will take the first steps to create the Space Force, a new branch of the military ordered up by President Trump but not yet fully backed by Congress.

In coming months, Defense Department leaders plan to stand up three of the four components of the new Space Force: a new combatant command for space, a new joint agency to buy satellites for the military, and a new warfighting community that draws space operators from all service branches. These sweeping changes ‐ on par with the past decade's establishment of cyber forces ‐ are the part the Pentagon can do without lawmakers' approval.

Creating the fourth component ‐ an entirely new branch of the military with services and support functions such as financial management and facilities construction ‐ will require congressional action. Defense officials plan to spend the rest of 2018 building a "legislative proposal for the authorities necessary to fully establish the Space Force." That would go to Congress early next year as part of the Trump administration's 2020 budget proposal.

This plan, developed for execution by Deputy Defense Secretary Patrick Shanahan, the Pentagon's No. 2 civilian, is laid out in a 14-page draft report slated to go to lawmakers on Wednesday. Defense One reviewed a draft of the report dated July 30.

A bit different take than Saturday's tale of confusion from the AP
Posted by: KBK || 08/05/2018 12:59 || Comments || Link || E-Mail|| [6479 views] Top|| File under:
Who's in the News
28
[untagged]
6
Islamic State
4
Taliban
4
Commies
3
Sublime Porte
3
Houthis
3
Govt of Iran
2
al-Shabaab (AQ)
2
Govt of Iraq
2
Govt of Pakistan
2
Govt of Syria
2
Hamas
1
al-Nusra
1
Govt of Pakistain Proxies
1
al-Qaeda
1
Jamaat-e-Islami
1
Moslem Colonists
1
Govt of Saudi Arabia
1
Fatah
Bookmark
E-Mail Me
The Classics
The O Club
Rantburg Store
The Bloids
The Never-ending Story
Thugburg
Gulf War I
The Way We Were
Bio
Merry-Go-Blog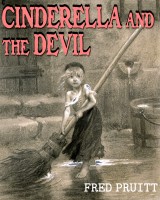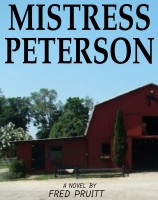 On Sale now!


A multi-volume chronology and reference guide set detailing three years of the Mexican Drug War between 2010 and 2012.

Rantburg.com and borderlandbeat.com correspondent and author Chris Covert presents his first non-fiction work detailing the drug and gang related violence in Mexico.

Chris gives us Mexican press dispatches of drug and gang war violence over three years, presented in a multi volume set intended to chronicle the death, violence and mayhem which has dominated Mexico for six years.
Click here for more information


Meet the Mods
In no particular order...


Steve White
Seafarious
Pappy
lotp
Scooter McGruder
john frum
tu3031
badanov
sherry
ryuge
GolfBravoUSMC
Bright Pebbles
trailing wife
Gloria
Fred
Besoeker
Glenmore
Frank G
3dc
Skidmark
Alaska Paul



Better than the average link...



Rantburg was assembled from recycled algorithms in the United States of America. No trees were destroyed in the production of this weblog. We did hurt some, though. Sorry.
3.236.212.116

Help keep the Burg running! Paypal: