-Lurid Crime Tales-
Dept of Justice IG reportedly probing Comey memos over classified material (opens to video)
[FOX] The Justice Department's internal watchdog reportedly is looking into memos containing classified information that James Comey gave to a friend last year, putting the former FBI boss in the crosshairs of a probe just as his former deputy faces the possibility of a criminal investigation over a separate leak.

The Wall Street Journal reported that at least two of those Comey memos had material now deemed classified, prompting the inspector general investigation.

A broader set of memos, documenting Comey's conversations with President Trump, were handed over to Congress Thursday evening.

Comey has maintained he didn't release memos containing classified material.

But the Journal noted that Comey himself redacted classified elements in one of those memos, and another memo had material later upgraded by the FBI to "confidential" (a low classification level).
Posted by: Besoeker || 04/20/2018 14:06 || Comments || Link || E-Mail|| [6461 views] Top|| File under:
Home Invasion Victims Use AR–15 To Defend Themselves Against Five Armed Intruders
[Daily Caller] Three men were asleep inside their Glen St. Mary, Fla., mobile home when five young intruders claiming to be police broke down the front door at 4:00 a.m. on Tuesday, News 4 Jax reports.

The first intruder wore a mask and shouted, "Sheriff's office!" from outside the trailer before breaking the front door down and shooting a single round.

Upon hearing the break-in, two of the three men staying in the mobile home ‐ one armed with an AR‐15 and another with a handgun ‐ confronted the criminals with open fire in self-defense.

The armed victims shot about 30 rounds, killing the gunman who wore a mask ‐ Corey Lauramore ‐ and wounding two others ‐ William Lauramore and an unidentified 16-year-old.
Posted by: Besoeker || 04/20/2018 01:44 || Comments || Link || E-Mail|| [6486 views] Top|| File under:
911 operator who hung up on emergency calls is sentenced to jail
[FOXNEWS] A former 911 operator who hung up the phone "thousands" of times on people attempting to call in emergencies in Harris County, Texas has been sentenced to jail time.

Crenshanda Williams, 44, was found guilty of interference with emergency telephone calls Wednesday after "systematically" hanging up the phone on residents of Harris County, KTRK reported.

She was sentenced to 10 days in jail and 18 months probation.

Williams reportedly had an unusual number of "short calls," which were no longer than 20 seconds. Prosecutors, according to the Houston Chronicle, determined she hung up on "thousands" of calls.

In one instance, emergency caller Jim Moten told KTRK he called 911 in 2016 after he spotted two vehicles speeding on a highway where people had been killed from speeding weeks earlier and thought his call had dropped after a few seconds.



Williams had taken Moten's call and, before he could finish explaining his emergency, she reportedly said: "Ain't nobody got time for this. For real."

Court documents, according to the news station, stated that Williams had taken Moten's call and, before he could finish explaining his emergency, she reportedly said: "Ain't nobody got time for this. For real."

The dispatcher also hung up on a caller who tried to report a violent robbery, according to the Chronicle.

Williams reportedly spent a year and a half at the Houston Emergency Center taking 911 calls. She was caught in August 2016 and fired.

"The citizens of Harris County rely on 911 operators to dispatch help in their time of need," Assistant District Attorney Lauren Reeder said in a statement. "When a public servant betrays the community's trust and breaks the law, we have a responsibility to hold them criminally accountable."
Posted by: Fred || 04/20/2018 00:00 || Comments || Link || E-Mail|| [6475 views] Top|| File under:
Louisiana homeowner finds naked intruder in her tub, eating Cheetos
[NOLA] Police in Louisiana say a woman came home to discover a naked stranger in her tub, eating her Cheetos while taking a bath.


"Mmmm! Junk food! My favorite!"


A Monroe police affidavit says 29-year-old Evelyn Washington was jugged
Maw! They're comin' to get me, Maw!
on burglary and property damage charges.


"Into the paddy wagon wit' yez! And put some clothes on!"


The Fort Worth Star-Telegram reports that a responding officer found "a full tub of water and a plate of food along with half eaten Cheetos belonging to the victim on the toilet next to the tub."


How do you half eat a Cheeto?


Washington told the homeowner and police that an unknown male had told her to break into the house.


"Yeah. Dat's right. It ain't my fault! Somebody told me to break into a house and eat Cheetos while I was takin' a bath!"


Police found a tall ice chest under a broken window.


"Ahah! A clue! Quick, Legume, my French horn!"



Posted by: Fred || 04/20/2018 00:00 || Comments || Link || E-Mail|| [6458 views] Top|| File under:
Vegas war playground gives visitors a battlefield experience
[FoxNews] Just off the Las Vegas Strip, a large tract of land resembles an army barracks replete with tanks, Humvees, and a parked helicopter. But this is no official military installation. Instead, the grounds are a sort of war theme park for civilians clamoring to experience a day in the life of a soldier.

Battlefield Vegas opened in 2012 and has amassed an arsenal of hundreds of weapons dating back to World War I for customers to choose from. The indoor gun range is the highlight of the shooting experience. Fox News was allowed to shoot a minigun. This multi-barrel machine gun can spray 200 rounds in 1.3 seconds.

Posted by: Skidmark || 04/20/2018 00:00 || Comments || Link || E-Mail|| [6459 views] Top|| File under:
-War on Police-
2 Florida deputies fatally shot in Gilchrist County
RENTON, Fla. (WOGX FOX 51) - Two young deputies in Gilchrist County, Florida were murdered in broad daylight on Thursday afternoon. Investigators are calling it a senseless act of violence.

Sgt. Noel Ramirez, 29, and Deputy Taylor Lindsey, 25, were just sitting down for lunch at the Ace China restaurant in Trenton, Florida, when a lone gunman approached the window and fired two shots ‐ killing them instantly.

Bullet holes could be seen in the window where the man without a motive opened fire. They were ambushed with no chance to return fire, investigators say, murdered in cold blood. The gunman was found dead in the parking lot.
Posted by: Besoeker || 04/20/2018 01:24 || Comments || Link || E-Mail|| [6459 views] Top|| File under:
Caribbean-Latin America
Miguel Diaz-Canel becomes Cuba's president, Raul Castro steps down
[NBCNEWS] Cuba has a new president, and for the first time in over 40 years, his last name is not Castro.

Miguel Díaz-Canel officially became president on Thursday morning after Raúl Castro stepped down and Díaz-Canel was confirmed by the National Assembly.

Castro, 86, will remain head of the Communist Party, the most powerful governing body on the island, but his departure from the presidency represents a symbolic shift in an aging leadership.

The transition is an effort to guarantee that younger leaders like Díaz-Canel ‐ who has served as Cuba's first vice president since 2013 and turns 58 on Friday ‐ can maintain the power of the Communist-run government put in place by the party's now octogenarian founders.

Among Díaz-Canel's immediate challenges are Cuba's economic stagnation and a younger generation's disenchantment with its limited opportunities.

Compañero Raul Castro


...Fidel's little brother...


served two five-year terms as president, succeeding his brother, Fidel, in 2006 after Fidel fell ill and transferred power to Raul (Fidel died in 2016.)


Posted by: Fred || 04/20/2018 00:00 || Comments || Link || E-Mail|| [6466 views] Top|| File under: Commies
China-Japan-Koreas
Rosy Future of Korean Nation Holding Peerlessly Great Man in High Esteem
[KCNAWATCH.CO] With the approach of the north-south summit meeting and talks to be noteworthy in the history of the national reunification movement, all Koreans are full of conviction in rosy future of the nation that holds the respected Supreme Leader Kim Pudge Jong-un


...the overweight, pouty-looking hereditary potentate of North Korea. Pudge appears to believe in his own divinity, but has yet to produce any loaves and fishes, so his subjects remain malnourished...


in high esteem.

The north-south summit meeting and talks are unthinkable without his rare wisdom, firm will for national reunification, broadminded magnanimity and noble compatriotism.

On the summit meeting and talks to be held thanks to the steel-strong will for reunification and broadminded and compatriotic steps of Kim Jong-un, all Koreans at home and abroad praise him as the peerlessly great man taking the helm of the history and steering the trend of the world. They are convinced that the bright future is always in store for the nation when they value and maintain the good atmosphere of the north-south relations provided by him.

Immensely rosy is the future of our nation holding Kim Jong-un, heaven-sent great man of Paektu, in high esteem.

No persistent move of the anti-reunification forces can block the Korean nation vigorously advancing along the road of independent reunification under his leadership.

Posted by: Fred || 04/20/2018 00:00 || Comments || Link || E-Mail|| [6474 views] Top|| File under: Commies
Europe
French police evacuate occupied Paris university site
PARIS (Reuters) - French police swooped before dawn on Friday to clear out around 100 people who had occupied a Paris university premises in protest against student admissions rules.

It was one of a dozen blockaded campus sites in the country and the clear-out was accompanied by a government message that law and order would be restored as the exam period approaches.

Paris police said one person had been arrested in what was otherwise an evacuation that had happened "calmly and without any incident."

The head of the university had requested police intervention more than a week ago, saying protesters, at least some of whom are believed to be anti-government activists rather than people studying there, had seriously damaged the premises.

"Law and order will be restored everywhere," Collomb said in a statement.
Posted by: Besoeker || 04/20/2018 01:51 || Comments || Link || E-Mail|| [6470 views] Top|| File under:
Soros in Retreat: Billionaire's University to Move from Budapest to Vienna
[BREITBART] After a sustained campaign against the influence of left-wing billionaire George Soros
...
either Ernst Stavro Blofeld or Auric Goldfinger come true...
by the Hungarian government, Soros's Central European University has announced its plans to move from Budapest to Vienna.

The Central European University (CEU) has come under fire from the Hungarian government which had previously claimed it was unfair that the institution was allowed to give out both Hungarian and U.S. diplomas while not operating a campus in the USA.

Now, the university has announced that it has plans to leave Budapest and move to neighbouring Austria where a new campus will be set up, Swedish radio broadcaster Sveriges Radio reports.

Éva Fodor, Deputy Rector at CEU said that the university had already signed an agreement with a landlord in Vienna but some were still hopeful the university would not have to move as the administration had set up a branch in New York state, as requested by the Hungarian government.
Posted by: Fred || 04/20/2018 00:00 || Comments || Link || E-Mail|| [6475 views] Top|| File under:
Home Front: Politix
The New Russian Collusion - Dem senators demand POTUS explain ties to Koch bros
[The Hill] Senate Democrats are demanding that the Trump administration explain its ties to GOP megadonor brothers Charles and David Koch after the brothers' network took credit for some policies passed during President Trump's first year in office, McClatchy reported.

The letters come after a report was sent to a group of Koch donors called the Seminar Network that took responsibility for roughly a dozen new policies passed by the Trump administration, including the new GOP tax law and the repeal of the Obama-era Clean Power Plan.

"Americans have a right to know if special interests are unduly influencing public policy decisions that have profound implications for public health, the environment, and the economy," the senators write in their letters obtained by McClatchy.

Democratic Sens. Sheldon Whitehouse (R.I.), Edward Markey (Mass.), Catherine Cortez Masto (Nev.), Ron Wyden (Ore.), Elizabeth Warren (Mass.) and Tom Udall (N.M.) all signed the letters.
Posted by: Besoeker || 04/20/2018 08:32 || Comments || Link || E-Mail|| [6477 views] Top|| File under:
Rudy Giuliani Joins Trump Legal Team
[Breitbart] Former New York Mayor Rudy Giuliani announced his decision to join President Donald Trump's legal team as the Russia investigation by Special Counsel Robert Mueller continues.

"I'm doing it because I hope we can negotiate an end to this for the good of the country and because I have high regard for the president and for Bob Mueller," Giuliani said in an interview with the Washington Post.

Counsel to the President Jay Sekulow confirmed the news in a statement to reporters.

"I have had the privilege of working with Mayor Giuliani for many years, and we welcome his expertise," he said.

The former New York City mayor, who was a key Trump supporter during the 2016 election, will leave his law firm Greenberg Traurig to join the president's legal team.

"Rudy is great," Trump said in the statement. "He has been my friend for a long time and wants to get this matter quickly resolved for the good of the country."

Giuliani was a rumored candidate to serve as Trump's attorney general, but the job went to Sen. Jeff Sessions instead, who recused himself from the ongoing Russia investigation.
Posted by: Besoeker || 04/20/2018 00:43 || Comments || Link || E-Mail|| [6467 views] Top|| File under:
India-Pakistan
Muslims flee Kashmir village after girl's rape, murder
[DAWN] There are no

Moslem

s left in the village of Rasana, which has become a symbol of India's rape crisis after the brutal murder of an eight-year-old

Moslem

girl blamed on Hindu men.

Police say the girl was raped and killed as part of an attempt by some of the village's majority Hindus to evict Bakarwal

Moslem

nomads, who graze their cattle in the hills in the summer months.

It seems to have worked: the girl's family have headed for India-held held

Kashmire

hills under police protection. Other

Moslem

families in the community of around 100 people all left after the rape in January.

At the empty home of the dead girl's family, five armed police kept guard half asleep in chairs outside.

Police say the child was drugged, held captive in a Hindu temple for five days, and repeatedly raped before being beaten to death.

Her anonymous grave in orange earth partially covered by weeds is in a nearby village in Kathua district, about 60 kilometres from the region's main city Jammu.

Media reports said Hindus in Rasana refused to allow the girl to be buried there.

In Rasana, the village's few remaining inhabitants are reluctant to speak to outsiders.

"Since all this happened, the village has emptied," according to 39-year-old Yash Paul Sharma, a rare resident willing to talk.


Posted by: Fred || 04/20/2018 00:00 || Comments || Link || E-Mail|| [6477 views] Top|| File under:
3 female students in Gujrat attacked with acid for 'refusing marriage proposal'
[DAWN] Three female university students suffered burns in an acid attack carried out by three men in Gujrat on Thursday morning, DawnNewsTV reported.

According to the police, the students ‐ two sisters and another girl ‐ were at a bus stop when three men on a

cycle of violence

threw acid on them. The victims have been taken to Aziz Bhatti Shaheed Hospital where they are being treated for the burns on their faces.

Danga

cop shoppe

's SHO Ameer Abbas speaks to DawnNewsTV. ‐ Photo by author
Danga

cop shoppe

SHO Ameer Abbas told DawnNewsTV that the primary suspect was the uncle of the two sisters who were attacked. Another accused was identified as the uncle's friend. The SHO's statements were seconded by one of the victims.

The uncle and his friend managed to escape, Abbas said, while the third suspect has been tossed in the slammer
Youse'll never take me alive coppers!... [BANG!]... Ow!... I quit!
According to the police, one of the girls had refused a marriage proposal which was the reason behind the attack.


Posted by: Fred || 04/20/2018 00:00 || Comments || Link || E-Mail|| [6460 views] Top|| File under:
Sukkur man sets wife on fire for attending wedding function without permission
[DAWN] A man allegedly doused his wife with petrol and set her on fire in the New Pind area of Sukkur, DawnNewsTV reported on Thursday.

Police said the woman reportedly attended a wedding function at her uncle's residence against the wishes of her husband, "who also suspected him of being unfaithful to him".

Subsequently, the accused lost his temper during a domestic squabble, reportedly setting the victim ablaze.

The police reached the scene soon after the incident and rushed the victim to Civil Hospital Sukkur, where she is being treated. Doctors said that the victim has burns on 99 per cent of her body.

Meanwhile, police arrested the main accused along with his accomplice and filed a first information report against them.


Posted by: Fred || 04/20/2018 00:00 || Comments || Link || E-Mail|| [6459 views] Top|| File under:
Syria-Lebanon-Iran
Screaming woman 'is viciously beaten by women in Iran because her red head scarf is deemed an "insufficient" hijab'
[DailyMail] The outrageous scene, in what appears to be a public park in broad daylight, was secretly filmed by an onlooker and has been spread online by dissident groups.

A Facebook group which highlights such instances of abuse, My Stealthy Freedom, uploaded the video.

In a description of the footage, the activists wrote: 'This woman is savagely beaten up by morality police as punishment for her insufficient hijab. And they tell us hijab is a "small issue".'

They added: 'We expose them and we resist compulsory hijab.'

The group's founder - and also the founder of the anti-hijab 'White Wednesdays' movement - said to the thugs who beat the woman: 'Shame on you'.

White Wednesdays encourages women to flout regulations by capturing footage and pictures of themselves without their hijabs and posting it online.
Posted by: Skidmark || 04/20/2018 00:00 || Comments || Link || E-Mail|| [6465 views] Top|| File under:
Home Front: Culture Wars
US Air National Guard member fired over woman who took enlistment oath with dinosaur puppet
[Indpendent] Three US Air National Guard members have been disciplined, and one of them fired, for an incident involving a children's dinosaur puppet.

Master Sergeant Robin Brown, a senior non-commissioned officer (NCO) with the Air National Guard, was removed from her position at the Tennessee Joint Public Affairs Office after video circulated of her taking her enlistment oath with a tyrannosaurus rex puppet in hand.

In the video, an unnamed colonel administers the oath while holding back a smile. Ms Brown repeats each line of the oath back, moving the sock puppet's mouth along as she speaks. It was not immediately clear why she chose to employ the puppet.

Three US Air National Guard members have been disciplined, and one of them fired, for an incident involving a children's dinosaur puppet.
Posted by: Besoeker || 04/20/2018 07:30 || Comments || Link || E-Mail|| [6473 views] Top|| File under:
Who's in the News
37
[untagged]
8
Islamic State
4
Arab Spring
2
Moslem Colonists
2
Commies
1
Salafists
1
Sublime Porte
1
Taliban
1
Govt of Sudan
1
Govt of Syria
1
Hamas
1
Houthis
Bookmark
E-Mail Me
The Classics
The O Club
Rantburg Store
The Bloids
The Never-ending Story
Thugburg
Gulf War I
The Way We Were
Bio
Merry-Go-Blog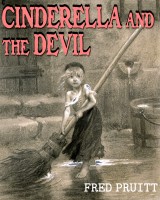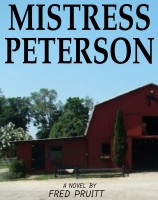 On Sale now!


A multi-volume chronology and reference guide set detailing three years of the Mexican Drug War between 2010 and 2012.

Rantburg.com and borderlandbeat.com correspondent and author Chris Covert presents his first non-fiction work detailing the drug and gang related violence in Mexico.

Chris gives us Mexican press dispatches of drug and gang war violence over three years, presented in a multi volume set intended to chronicle the death, violence and mayhem which has dominated Mexico for six years.
Click here for more information


Meet the Mods
In no particular order...


Steve White
Seafarious
Pappy
lotp
Scooter McGruder
john frum
tu3031
badanov
sherry
ryuge
GolfBravoUSMC
Bright Pebbles
trailing wife
Gloria
Fred
Besoeker
Glenmore
Frank G
3dc
Skidmark
Alaska Paul



Better than the average link...



Rantburg was assembled from recycled algorithms in the United States of America. No trees were destroyed in the production of this weblog. We did hurt some, though. Sorry.
35.153.166.111

Help keep the Burg running! Paypal: