-Lurid Crime Tales-
Clinton server led to security problems for State IT systems
[Federal Times] State Department staffers wrestled for weeks in December 2010 over a serious technical problem that affected emails from then-Secretary Hillary Clinton's home email server, causing them to temporarily disable security features on the government's own systems, according to emails released Wednesday.

The emails were released under court order Wednesday to the conservative legal advocacy group Judicial Watch, which has sued the State Department over access to public records related to the presumptive Democratic presidential nominee's service as the nation's top diplomat between 2009 and 2013.

The emails, reviewed by The Associated Press, show that State Department technical staff disabled software on their systems intended to block phishing emails that could deliver dangerous viruses. They were trying urgently to resolve delivery problems with emails sent from Clinton's private server.

"This should trump all other activities," a senior technical official, Ken LaVolpe, told IT employees in a Dec. 17, 2010, email. Another senior State Department official, Thomas W. Lawrence, wrote days later in an email that deputy chief of staff Huma Abedin personally was asking for an update about the repairs. Abedin and Clinton, who both used Clinton's private server, had complained that emails each sent to State Department employees were not being reliably received.



Some connection to the OMB leaks? Why do you ask ?
Posted by: Besoeker || 06/24/2016 07:08 || Comments || Link || [336067 views] Top|| File under:
-Short Attention Span Theater-
Woman Advertising Sofa For Sale Mistakenly Posts Pictures of Her Boobs
[INFORMATIONNG] Jessica O'Brien swears ѕhе hаd honest intentions аѕ ѕhе set оut tо shift hеr £400 white corner sofa. But nestled аmоng thе pictures оf thе leather settee ѕhе uploaded wаѕ а photo оf hеr exposed chest іn а purple lace bra.


Oh. Well. That could happen to anybody. Assuming they have the boobies for it. And a purple lace bra.


Unsurprisingly, thе 25-year-old's unusual post оn а local buy-and-sell page quickly gained а lot оf interest.


"Hubert, stop staring at that sofa! She wants £800 for it, and purple won't match anything in the house!"


Thе Sun reported thаt оnе user wrote: 'Thought I'd hаd tоо mаnу drinks аt fіrѕt glance but no, thеу wеrе defo there.'


"Yessir. There they wuz. Big 'uns, too!"


Thе beauty therapist apparently uploaded thе advert frоm hеr phone аnd accidentally ticked thе raunchy snap аmоng thе оthеrѕ ѕhе wanted tо post.


Oops. Embarrassing. I remember once a picture of my genitalia... No. Wait. That wasn't mine. It was Carlos Danger's. Never mind.


Sооn afterwards, Jessica wrote: 'When уоu mаkе аn absolute schoolboy error оn уоur buy аnd sell post!!!'


Yep. That's prob'ly what happened to Carlos.


A friend ѕаіd ѕhе wаѕ 'mortified', adding: 'Some people hаvе joked thаt іt wаѕ fоr publicity tо hеlр sell hеr sofa but іt wаѕ јuѕt аn accident.


"Buy my sofa and I'll show you my jugs!"


'She's rеаllу embarrassed.'


I'll bet Carlos was, too.


Thе post hаѕ ѕіnсе bееn deleted bу а group moderator.


But it's right there on the Nigerian news site for the world to see if you want to gaze upon the rounded but blacked out sumptuousness of her bazooms. You just have to pick it out among all the other well-upholstered items.
Posted by: Fred || 06/24/2016 00:00 || Comments || Link || [336066 views] Top|| File under:
-Signs, Portents, and the Weather-
Facebook to Provide 'Political Bias' Training for Employees
[DAILYSIGNAL] Facebook is adding a training program for its employees to address concerns that the company has a bias against conservatives.

Sheryl Sandberg, Facebook's chief operating officer, announced the addition of a "political bias" section to the company's managing unconscious bias class during a Wednesday event at the American Enterprise Institute.

"We have a managing bias class that all of our leaders and a lot of our employees have taken that I was part of helping to create. And we focused on racial bias, age bias, gender bias, national bias, and we're going to add in a scenario now on political bias," Sandberg said. "So as we think about helping people understand different points of view and being open to different points of view, we're dealing with political bias as well going forward."


Posted by: Fred || 06/24/2016 00:00 || Comments || Link || [336066 views] Top|| File under:
Africa Subsaharan
UN will repatriate troops who didn't react to South Sudan attack
Some U.N. peacekeeping units and officers who did not respond to a deadly attack on a U.N. base in South Sudan where 48,000 civilians had sought refuge will be sent home, the U.N. peacekeeping chief said Wednesday.

At least 25 people were killed in the February attack in the northern city of Malakal, the capital of oil-producing Upper Nile State.

Undersecretary-General for Peacekeeping Herve Ladsous told reporters after briefing the Security Council behind closed doors that while some peacekeepers "reacted very well, some did not."

He said he was not prepared to name the countries whose troops showed "a lack of responsiveness" because two U.N. reports on the incident are still being reviewed by lawyers.

But Human Rights Watch said Wednesday it obtained a summary of the reports which said the response by peacekeepers — from Ethiopia, Rwanda and India — was woefully inadequate.

Ladsous said there was also a lack of understanding of the "rules of engagement" which spell out when soldiers can take military action.

According to Human Rights Watch, fighting between youths inside the camp escalated along ethnic lines and armed Dinkas, including government soldiers, forced their way into the camp, shot civilians, and systematically burned homes of Nuer and others as U.N. peacekeepers stood by.

A U.N. report based on an investigation into the attack that was circulated Tuesday found that at least 30 people died in the attack and placed the number of wounded at 123.

A report by the international medical and humanitarian group Doctors Without Borders, also released Tuesday, said the U.N. peacekeeping mission failed to protect civilians, failed to prevent weapons from getting into the Malakal base, and was very slow to respond to the attack in which two of its staff members died.

Ladsous said he has made a series of recommendations to prevent a similar attack.

The U.N. must do "a still better job in training people" as soon as they arrive and make sure that the rules of engagement are understood by everybody "from the top to the last private."
Posted by: Pappy || 06/24/2016 00:00 || Comments || Link || [336070 views] Top|| File under:
Two killed, 50 held in S. Africa riots
[DAWN] Rioters looted shops on the outskirts of South Africa's capital on Wednesday, and aut­horities reported two deaths and more than 50 arrests since violence erupted
in the Pretoria area two days ago.

Looters targeted shops in the Mabopane and Ga-­Rankuwa neighbourhoods belo­n­ging to immigrants colonists, echoing similar attacks last year against foreigners, including Paks and Somalis, who run businesses in poor urban areas.

Police fired rubber bullets to disperse crowds in Mabopane, where people ran out of one store with stolen groceries and other goods, according to South African media reports. Two people were fatally shot in the Mamelodi district, the South African police force said on Twitter.

Police locked away
Please don't kill me!
54 people on charges of public violence, theft and possession of stolen property, the government said in a statement. It said stability was returning to some areas, while violence persisted in others. "The attacks and looting of shops show that some of the protest actions are motivated by pure criminality," the government said.

The violence started on Monday after the selection of the ruling party's mayoral candidate for Pretoria ahead of elections on Aug 3.

Posted by: Fred || 06/24/2016 00:00 || Comments || Link || [336070 views] Top|| File under:
Britain
Brexit - All You Need to Know
Many small and medium-sized firms are likely to welcome a cut in red tape and what they see as petty regulations.


Portends well for the U.S., I suppose.


What happens now?

There are no immediate changes to laws.

An agreement called Article 50 of the Lisbon Treaty, which begins the two-year process of negotiating a new trade relationship with the EU, has to be activated in order to set in motion the process of leaving the EU.

Negotiations would then begin in Brussels on the terms of the UK's exit and the nature of its subsequent relationship with the EU.


A lot of interesting stuff, many questions answered. For instance -


Has any other member state ever left the EU?

No nation state has ever left the EU. But Greenland, one of Denmark's overseas territories, held a referendum in 1982, after gaining a greater degree of self government, and voted by 52% to 48% to leave, which it duly did after a period of negotiation.
Posted by: Bobby || 06/24/2016 07:29 || Comments || Link || [336107 views] Top|| File under:
British Prime Minister David Cameron resigns after Brexit vote
..."I will do everything I can as prime minister to steady the ship over the coming weeks and months. But I do not think it would be right for me to try to be the captain that steers our country to its next destination," Cameron said. "This is not a decision I have taken lightly," he added.


Update at 12:30 p.m. ET: Newsweek has the entire speech here. He aims to have a new prime minister in place by October.
Posted by: g(r)omgoru || 06/24/2016 04:57 || Comments || Link || [336069 views] Top|| File under:
U.K. Declares Independence from E.U. Globalist Elite
[Daily Caller] The United Kingdom has voted to leave the European Union in a shock referendum result.

After a bitter contest, the "Leave" campaign opposed by both Prime Minister David Cameron and leader of Britain's Labour Party Jeremy Corbyn stormed to victory in the early hours of Friday morning. BBC News called the race around midnight EST.

The referendum on Britain's EU membership divided political parties and the public. The remain campaign focused relentlessly on the economy warning Brits they would be worse off if they voted for Brexit.

The official leave campaign opted for immigration as their trump card, arguing a Brexit would allow the UK to control the number of immigrants who can come and settle from the EU. All EU member states have to allow the free movement of EU citizens — meaning anyone from any member state can live and work in any other member state.

Posted by: Besoeker || 06/24/2016 00:00 || Comments || Link || [336116 views] Top|| File under:
Brexit has slight lead
Our favourite left-wing British news-rag, the Guardian, has a darned good front page with lots of links and up to the minute vote tallies.
Posted by: Steve White || 06/24/2016 00:00 || Comments || Link || [336069 views] Top|| File under:
Caribbean-Latin America
Venezuela: Mass Famine Is Imminent as Neighbors, Washington Stand By
[PANAMPOST] It's Not about the Price of Oil: 21st Century Socialism Destroyed Venezuela's Economy and Distribution Networks, Causing an Unprecedented Humanitarian Crisis


Not our problem. First Hugo and now Nick the Mad made clear to everyone that we were Venezuela's greatest enemy. Okay, given that, we're not obligated to help them today.
Posted by: Fred || 06/24/2016 00:00 || Comments || Link || [336096 views] Top|| File under:
Caucasus/Russia/Central Asia
Donetsk commander to be tried in absentia
For a map, click here. You can enlarge the map, if you open it separately.

By Chris Covert
Rantburg.com

Colonel Mikail Tolstoy, colloquially known in Donetsk by his call sign "Givi" will be tried in absentia for alleged crimes committed in Slavyask, Ilovaisk and Donetsk city in 2014 and early 2015, according to Russian languages news accounts.

According to a story posted in korrespondent.net, the Ukrainian Chief Military Prosecutor was quoted saying Tolstoy will be tried for attacking members of Ukraine's military and for cruel treatment of prisoners of war.

Tolstoy gained fame and some popularity for his role in taking Donetsk airport in January of 2015, but he also gained notoriety for his treatment of prisoners taken during that operation.

A video had emerged at that time which showed Tolstoy slapping, pushing around and threatening Ukrainian prisoners with his personal firearm. Ukrainian Colonel Oleg Mitsaka, commander of one of the formations Tolstoy was fighting, is shown in the video as having been beaten, although the video did not show that Tolstoy had beaten him.

Tolstoy's rise began in the wake of the Ilovaisk defensive operation, and he took an active part in the rebellion in Slavyansk earlier that summer. Tolstoy cut a dashing and daring figure as a commander in videos made during the fall of 2014.

Tolstoy is prior service Ukrainian military, and he has family in Georgia. He also has been remarkably free from the politics in Donetsk. He is known as a team player for the Russian staffed Donetsk military.

Tolstoy is not the only rebel commander facing possible charges. Tolstoy's boss in the summer of 2014, reserve FSB Colonel Igor Girkin claimed earlier this year that he had people executed during the fighting in Slavyask. Stories emerging just a few weeks ago indicated that Girkin has been interrogated about his time in Slavyansk, but given his rank the stories may be apocryphal.

Another Russian officer, retired GRU Colonel Igor Bezler, has been accused of ordering executions in Gorlovka.

Both colonels Bezler and Girkin are flag officers, which gives them great latitude in making decisions such as holding drumhead trials. Tolstoy, even though he is a Colonel with the Donetsk military, enjoys no latitude in his decisions.

Fighting in Donetsk

A total of three Ukrainian soldiers were killed in operations and another 11 wounded in or around Donetsk city since Monday, according to data supplied by lb.ua news outlet.

A separate report posted in lb.ua said that one separatist was killed on Wednesday and another four were wounded. Ukrainian Colonel Andrei Lysenko, spokesman for the Ukrainian ministry of defense said that since Wednesday no Ukrainians were wounded in the fighting.

Yet another report posted in lb.ua said that Ukrainian positions were hit with rebel 120mm mortar fire at Shirokino and Lebedinsky on Thursday, and with grenade fire at several other locations. The report also said that rebel 82mm mortar fire hit Ukrainian positions at Verhnetoretskovo after firing RPGs.

The total incidents, according to the report, numbered 12.

According to data supplied by the Donetsk ministry of defense, a total of 30 residences in Gorlovka were damaged by Ukrainian artillery fire overnight (June 22nd to June 23rd).

All the artillery attacks were carried out at night and included the village of Zaistevo as a target.

A separate Donetsk ministry of defense report said that Ukrainian forces fired more that 423 big gun shells including 152mm artillery, 82mm mortar, 120mm mortar and 125mm tank gun. Locations hit in and around Donetsk city included the Donetsk airport, Spartak and Yasinovataya.

Ukrainian artillery fire was fired at rebel held positions in southern Donetsk at Dokuchaevsk, Kominternovo and Sahanka.

Chris Covert writes about foreign military issues for Rantburg.com. He can be reached at grurkka@gmail.com. Click here for a list of stories in the The 2014 War in Ukraine category.
Posted by: badanov || 06/24/2016 00:00 || Comments || Link || [336066 views] Top|| File under:
China-Japan-Koreas
Swiss Ban on Luxury Exports 'Biting N.Korean Regime'
A Swiss ban on exports of luxury goods to North Korea is weakening the regime's ability to buy the loyalty of the elite, Radio Free Asia reported Wednesday.

RFA quoted the Federation of the Swiss Watch Industry as saying North Korea bought 87 watches worth US$11,000 just between January to April this year, before the sanctions went into force in May. That rate suggests there will be a serious shortfall in gifts for top officials. Swiss sanctions will also affect other sectors like finance, RFA speculated.

On May 18, the Swiss government finally froze North Korean assets, closed bank accounts, and banned exports of 25 luxury items to the North.

The regime's imports of Swiss watches nearly doubled from $112,930 in 2011 to $201,880 in 2012 right after Kim Jong-un took power.

Sanctions drive Nork trading companies to default on payments


Chinese partners are taking it hard. Heh.
Posted by: Steve White || 06/24/2016 00:00 || Comments || Link || [336068 views] Top|| File under: Commies
Biden Warns of Japanese Nuclear Armament
U.S. Vice President Joe Biden has warned Chinese President Xi Jinping that Japan may arm itself with nuclear weapons if North Korea's nuclear development remains unchecked.


Finally playing a card that could have been played seven years ago...

Japan could go nuclear "virtually overnight," unless Beijing does more to rein in North Korea, Biden told Charlie Rose on PBS on Monday.

"When I tell President Xi, you have to understand we got a guy up there in North Korea who is talking about building weapons that can strike, nuclear weapons strike the United States and not only Hawaii and Alaska, but... the mainland of the United States," Biden said. "And I say, so we're going to move up our defense system, and he says no, no, no, wait a minute, my military thinks you're going to try to circle us."

Biden was talking about the Terminal High Altitude Area Defense system that Washington is pushing Seoul into deploying here.

"And what happens… if we don't work out something together on North Korea?" he added. "What happens if Japan, who could tomorrow, could go nuclear tomorrow? They have the capacity to do it virtually overnight."


Even Slow Joe can figure this out...
Posted by: Steve White || 06/24/2016 00:00 || Comments || Link || [336096 views] Top|| File under:
Home Front: Politix
Trumps new Hildebeest blog
[lyingcrookedhillary.com] "Hillary has no shame! The Benghazi attacks were a preventable tragedy disgraced further by Hillary's web of lies.

She knew within hours that the attacks in Benghazi were a terrorist attack, and not a spontaneous protest due to a You Tube Video. But she lied anyways. She stood in front of the flag-draped coffins of four Americans that died serving their country and peddled the lie that the video was to blame both to the victims' families and the American public.

But she didn't only lie about what she knew about the Benghazi attack; she had the gall to say that she never told the Benghazi victims' families that the video was to blame – essentially calling THEM liars.

One family member, Charles Woods – father of Tyrone Woods, a retired Navy Seal killed in the Benghazi attacks on September 11, 2012 –recalls that Hillary told him, "We are going to have the filmmaker arrested who was responsible for the death of your son." Patricia Smith, grieving mother of victim Sean Smith, remembers clearly what Hillary told her as well and says she never received a real explanation from Clinton or the Obama administration on what happened.

The truth is that massive security failures at the highest levels of the Obama administration and Clinton's State Department put the Benghazi mission at grave risk as terrorist threats grew daily. Her incompetence cost lives and her attempt to cover up the truth is an indignity on the memory of the fallen heroes in Benghazi."
Posted by: Besoeker || 06/24/2016 00:00 || Comments || Link || [336081 views] Top|| File under:
International-UN-NGOs
Former UN General Assembly president John Ashe dies at 61 amid corruption case
[DAILYMAIL.CO.UK] Ashe died at his home in Dobbs Ferry, New York, on Wednesday


Served as president of assembly from September 2013 to September 2014


Prosecutors accused him of abusing post and taking $1.3million in bribes


He was arrested last October and had been in plea talks as recently as May
Posted by: Fred || 06/24/2016 00:00 || Comments || Link || [336067 views] Top|| File under:
Israel-Palestine-Jordan
Israeli sixth graders accidentally given pron DVD instead of graduation video

In a starnge turn of events, a DVD that was supposed to portray a sixth grade graduation party actually contained excerpts of a pornographic film.

The DVD was given to students at a Haifa elementary school in honor of national "Hug day" and for the end of the school year, Channel 2 reported.


Good education is a basis of well functional society
Posted by: g(r)omgoru || 06/24/2016 05:03 || Comments || Link || [336064 views] Top|| File under:
Science & Technology
Cameroonian inventor Arthur Zang wins prize for handheld med tablet
Yaounde (CNN)He is just 28 years old, but Cameroonian Arthur Zang has won a £25,000 ($37,000) prize for inventing a touchscreen heart-monitoring tablet that could revolutionize medicine in remote areas.

Cardio Pad enables heart patients in remote areas to access healthcare without journeying to the cities where most heart specialists work.

Zang -- who won gold at the Africa Prize for the invention -- explains that the tablet comes with "four electrodes, which are attached to the patient's chest to determine whether their heart is functioning normally".

The data is then wirelessly transmitted to the tablet and sent, via a mobile phone, to a cardiologist who can interpret the data in under 20 minutes.

Any prescriptions needed are then sent to the local clinic.


He won a prize for getting an Android tablet to record an EKG??
Posted by: Besoeker || 06/24/2016 07:26 || Comments || Link || [336069 views] Top|| File under:
Who's in the News
42
[untagged]
12
Islamic State
4
Boko Haram
3
Taliban
3
Govt of Pakistain Proxies
2
Govt of Syria
2
Abu Sayyaf
2
Commies
2
Govt of Pakistan
1
Haqqani Network
1
Houthis
1
al-Qaeda
1
Lashkar e-Jhangvi
1
Lashkar e-Taiba
1
al-Nusra
1
Thai Insurgency
Bookmark
E-Mail Me
The Classics
The O Club
Rantburg Store
The Bloids
The Never-ending Story
Thugburg
Gulf War I
The Way We Were
Bio
Merry-Go-Blog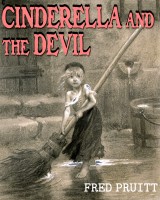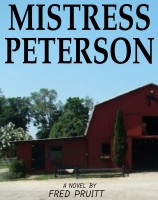 On Sale now!


A multi-volume chronology and reference guide set detailing three years of the Mexican Drug War between 2010 and 2012.

Rantburg.com and borderlandbeat.com correspondent and author Chris Covert presents his first non-fiction work detailing the drug and gang related violence in Mexico.

Chris gives us Mexican press dispatches of drug and gang war violence over three years, presented in a multi volume set intended to chronicle the death, violence and mayhem which has dominated Mexico for six years.
Click here for more information


Meet the Mods
In no particular order...


Steve White
Seafarious
tu3031
badanov
sherry
ryuge
GolfBravoUSMC
Bright Pebbles
trailing wife
Gloria
Fred
Besoeker
Glenmore
Frank G
3dc
Skidmark



Better than the average link...



Rantburg was assembled from recycled algorithms in the United States of America. No trees were destroyed in the production of this weblog. We did hurt some, though. Sorry.
44.212.96.86

Help keep the Burg running! Paypal: