-Lurid Crime Tales-
Jurors shown CCTV of cop killer and prison guard having a two-minute tryst in jail 'activity room'
[DAILYMAIL.CO.UK] A jury deciding whether to sentence a convicted cop killer to death today saw a CCTV recording of the 31-year-old and a 29-year-old prison guard rendezvousing in the prison 'activity room'.

The CCTV video shows a two-minute incident between Ronell Wilson and Nancy Gonzalez, 29, which occurred at Brooklyn's Metropolitan Detention Center on July 15, 2012 in New York.

The prison guard has pled guilty while on trial for the affair and possesses the full evidence of her crime: in March this year she gave birth to Ronell Wilson's son, whom she named Justus.
Posted by: Fred || 07/05/2013 00:00 || Comments || Link || [336064 views] Top|| File under:
Tulsa Homeowner Hogties Attempted Burglar
Definite feel-good story of the day.

TULSA, Oklahoma - A burglary suspect got quite the surprise Wednesday morning. Police say Robert Cole tried to break into a home, but ended up hogtied in the front yard. Police say Cole was bum-rushed and hogtied by the homeowner, after he tried to break in to the house in the 2600 block of East 54th Street North.

"He's like a superhero," said Denay Houston.

She said she is awfully proud of her husband and how this would-be burglar ended up.

"I got adrenaline running through me like nobody's business right now, and being nine months pregnant doesn't help any," Houston said.

It all started when the Houstons heard the glass break outside their daughter's bedroom around 6 o'clock Wednesday morning.

"That folding chair was in her bedroom, shattered glass all over the place, and I said, 'A raccoon didn't do that.' And he was just like, 'Oh God,'" Houston said.

They heard rustling inside the garage and Houston's husband went to the front door.

"And then he waited for him to come out and then he bum-rushed him," she said.

He did more than just bum-rush him--her husband tied Robert Cole's hands and feet behind his back; hogtied him.

"I was like, 'That's my man!' I was really proud of him," Houston said.

As soon as Cole was tied up, Houston said her husband turned to her and said he had to leave, had to go work. So, he called police and let his wife watch over his catch.

"That's just the type of person he is, you know? That's just the type of person he is. Business is business. 'I got to take care of business, he's safe, the police are coming, I got to go,'" Houston said.

Houston said her husband was never into rodeo or anything, but he does work with horses and knows his way around a rope.

Robert Cole faces one charge of first degree burglary. Police at the scene say he appeared to be on drugs. He is being held at the Tulsa County jail in lieu of $32,079 bond.
Posted by: Steve White || 07/05/2013 00:00 || Comments || Link || [336066 views] Top|| File under:
Baltimore: Violence rages despite new gun laws.
So here's how Baltimore's 10 days of gun violence from hell went: About 40 people shot, 16 of them fatally.

Baltimore police Commissioner Anthony W. Batts has decried the violence, as has Baltimore Mayor Stephanie Rawlings-Blake. Several members of the Baltimore City Council have also weighed in. But, so far, there's been nothing but silence from the one group of politicians Baltimore citizens need to hear from.

That would be Maryland Gov. Martin O'Malley, who was mayor of Baltimore before he was elected governor. And it would be nice to hear from members of Baltimore's delegation to the state Legislature.


Posted by: Besoeker || 07/05/2013 00:00 || Comments || Link || [336067 views] Top|| File under:
-Short Attention Span Theater-
Egyptian Athlete Punished For 'Biting' Israeli
[Ynet] Wrestling's governing body says it suspended an Egyptian athlete who allegedly bit her Israeli opponent during a bout.

Enas Moustafa Youssef Khourshid also reportedly disrespected wrestling protocol by refusing to shake the hand of Ilana Kartysh of Israel before or after their semifinal match at a Grand Prix event last month in Sassari,

Italia

.

FILA President Nenad Lalovic writes in an email to The

News Agency that Dare Not be Named

that "the Egyptian female wrestler was immediately suspended."

The sanction prevented her competing at the Mediterranean Games which finished Sunday in Turkey.

Lalovic says "our legal commission will soon decide about the final fine" for Moustafa.

Despite allegedly being bitten, Kartysh won the 67-kilogram category match and went on to win the tournament, lifting her FILA world ranking to No. 2.
Posted by: trailing wife || 07/05/2013 09:05 || Comments || Link || [336064 views] Top|| File under:
Russian femme fatale Anna Chapman proposes to Edward Snowden on Twitter
[DAILYMAIL.CO.UK] Former Russian spy Anna Chapman has proposed marriage to NSA leaker on the lam Edward Snowden via Twitter. The flame-haired femme fatale was short and sweet: 'Snowden, will you marry me?!' The tweet came just as the world began to wonder if Edward Snowden was still in Chapman's country of Russia--where he's been holed up in a Moscow airport for days--or if he'd managed to sneak aboard the flight of Bolivian President Evo Morales headed for South America.
Posted by: Fred || 07/05/2013 00:00 || Comments || Link || [336080 views] Top|| File under:
Woman rescued after fainting on escalator and getting her hair stuck in the moving stairs
[DAILYMAIL.CO.UK] A 32-year-old woman who fainted while she was riding an escalator got her hair caught in the teeth of the metal stairs, suffering severe injuries.

The woman, who has not been named, collapsed at the West 125th Street station at Broadway, in New York, about 3.30pm yesterday. The escalator continued to drag her body up as it moved. She is believed to fainted because she suffers from epilepsy.

Emergency workers had to shut down the escalator so they could free the woman, who suffered cuts to her face, legs and arms. A large chunk of her hair was ripped out of her head.

She was taken to hospital and is said to be in stable condition.

'She seemed in pain,' Mark Viloria, 30, who saw the woman as medics brought her to an ambulance told the New York Daily News.


No! Re-e-e-e-ally?
Posted by: Fred || 07/05/2013 00:00 || Comments || Link || [336068 views] Top|| File under:
Africa North
African Union likely to suspend Egypt
The African Union is likely to suspend Egypt after what it called the "unconstitutional" removal of President Mohamed Mursi by the army, AU officials said on Thursday. The AU's Peace and Security Council (PSC) will discuss the Egyptian situation on Friday and, according to an AU source, is likely to implement the usual response to any interruption of constitutional rule by a member state, and suspend it.

The AU issued a statement saying said the organization's head, Nkosazana Dlamini-Zuma, "observes that the removal of ... Mursi was in violation of the provisions of the Egyptian Constitution and falls under the AU doctrine on unconstitutional changes of Government."

It said the PSC "will deliberate on the situation in Egypt and take the required decisions."
Posted by: Pappy || 07/05/2013 00:21 || Comments || Link || [336065 views] Top|| File under:
Caucasus/Russia/Central Asia
Dragunov Sniper Rifle Completes 50 Years Service In Russian Military
In the late 1950s, a design competition was held for a self-loading (semi-automatic) sniper rifle for the Soviet Army. The winning team was led by designer Evgeny Dragunov. In 1963, the rifle (SVD), named after its developer (literally the Dragunov sniper rifle), was inducted into the military.

The tactical role of the SVD rifle in the Soviet and then the Russian Army is somewhat different from the traditional 'sniper' role in other armies. The SVD rifle's main designation is to extend the effective range of a rifle unit to beyond the standard range of automatic weapons, up to 600-700 metres.

The SVD proved itself in the Afghan and Chechen wars and throughout many military conflicts around the world. It is one of the most coveted military trophies. Various modifications of the SVD and its local versions can be found across the globe. It is used in Russia and the former Soviet Union, India, Finland, Hungary, Romania, the Czech Republic, Slovakia, Poland, Bulgaria, Albania, China, Mongolia, Afghanistan, Iraq, Iran, Turkey, Venezuela and Nicaragua.
Posted by: Pappy || 07/05/2013 00:24 || Comments || Link || [336063 views] Top|| File under:
Home Front: Politix
Paging Mr. Edward Snowden
The guy made famous by telling secrets -- about U.S. surveillance programs -- has managed to keep his own whereabouts hush-hush. Somehow, he has made himself lost for nearly 12 days in a mile-long transit corridor dotted with six VIP lounges, a 66-room capsule hotel, assorted coffee shops, a Burger King and about 20 duty-free shops. Unless he's across the runway in private Terminal A, in the watchful company of Russian officials.

Everybody wants to find him. Journalists want to interview him. The United States wants to prosecute him. And now Anna Chapman wants to marry him.


Come out, come out - wherever you are!


Last week, journalists staked out a chain called Shokoladnitsa, hoping they would find Snowden drinking a $7 cappuccino. Nyet. The capsule hotel rents tiny rooms for about $15 an hour, oh, one of those with a four-hour minimum. No one was spotted going in and out Thursday, and the clerk on duty frostily declared that she wasn't allowed to talk with reporters.


Smart answer.


Russians are a little bemused at all that fuss over surveillance. Many believe that the authorities can read their mail at will, listen in on their calls and sprinkle bugs around as they please. "Wiretapping is so common, so this is not news," said a 48-year-old account manager who stopped to chat on a city street.

What doesn't seem normal to many is why Snowden decided to go to Ecuador, his original destination, through Russia.


Maybe it's on the great circle route?


Once he arrived here, with his U.S. passport revoked, Ecuador has grown less enthusiastic. Russia says he can go anywhere he likes -- he just needs a destination and authorized travel documents. So why doesn't he go? Or show his face?


Catch 22. Travel papers require a passport. Eddie doesn't have one. So he can't go, but he can't stay.


And a 45-year-old tour agency manager, found it strange that an American carrying U.S. secrets would travel by way of Russia, where security agencies are very much in control. "I don't understand what he was thinking," she said. "Is he a little boy with no idea about the consequences?"


Is it THAT obvious?


Olga, deputy director of a pharmaceutical company, said the Snowden affair sounded like a fairy tale. "How long will he have to stay in the transit zone? What is he eating there, and where does he sleep? Has anyone seen him at all? Strange."


Yes, strange indeed, Olga. Who is paying for his groceries? Who is running the Keep Eddie Free charity?
Posted by: Bobby || 07/05/2013 05:56 || Comments || Link || [336070 views] Top|| File under:
India-Pakistan
Pakistan PM seeks more investment from Beijing
Pakistani Prime Minister Nawaz Sharif met Chinese President Xi Jinping yesterday during an official visit to Beijing focused on courting Chinese investment in his country's ailing transport and electricity generating sectors. The visit is Mr Sharif's first to his country's close ally since he returned to power last month. The nations cooperate closely in diplomatic and military affairs, and share a common rival in mutual neighbour India.

Mr Sharif said he chose China for his first overseas visit to strengthen and develop friendly neighbourly ties between the two countries, according to Chinese state television. Pakistan hopes to expand economic exchanges, especially in developing basic infrastructure, and welcomes Chinese businesses to invest there, he added. Mr Sharif's visit follows one by Chinese Premier Li Keqiang to Pakistan in May.

Mr Sharif is hoping to attract greater Chinese investment to revive Pakistan's moribund economy that has pushed the country to accept a fresh International Monetary Fund (IMF) bailout. An earlier, partially disbursed US$11.3 billion (S$14.4 billion) IMF programme expired in September 2011 after Pakistan failed to meet the conditions attached to it.

Pakistan hopes to boost its economy by building rail and road links linking the Chinese border to the Arabian Sea port of Gwadar, control of which was transferred to a state-owned Chinese company in February.

The country is also seeking Chinese help in overcoming a chronic energy shortage, while China wants Pakistan to crack down on insurgents from China's Muslim Uighur minority who have taken refuge in Pakistan's lawless north-west alongside Al Qaeda-linked extremists. Pakistan says it has killed or extradited several of those militants over the past few years, but acknowledges that some still remain at large in the area.

China provides Pakistan with aid and foreign investment, while Islamabad offers Beijing important diplomatic backing in the face of Muslim-majority nations who might otherwise criticise China's handling of its Muslim population. Pakistan has viewed China as an important counterweight to the United States, which provides valuable aid but often pressures Islamabad to do more to crack down on Islamic militants. The two countries have also been close because of their mutual distrust of their common neighbour India.
Posted by: Pappy || 07/05/2013 00:39 || Comments || Link || [336076 views] Top|| File under:
PAKSAT Satellite Manifests Strengthening Pak-Sino Ties
Disqualified (on 19 June 2012)


Pakistan Prime Minister Gilani said the PAKSAT-1R satellite


(launched August 12 2012 on a Chinese Long March 3B)


project is yet another manifestation of the long-standing strategic relationship between Pakistan and China, taking their time-tested friendship to new heights.

The occasion was the inauguration of Satellite Ground Control Station & Commencement of PAKSAT-1R Communication Services. He expressed pleasure that PAKSAT 1R has reached its intended orbit and all subsystems are functioning perfectly well. He said the presence of many Chinese dignitaries in this ceremony is indicative of the commitment of China and the importance it attaches to Pakistan's space program.


I bet that China cares deeply about ... how much closer to Iranian oil Pakistan brings them. Oh yeah, and encircling India
Posted by: Jiggs Gleath2372 || 07/05/2013 00:00 || Comments || Link || [336064 views] Top|| File under:
Science & Technology
'Master key' to Android phones uncovered
A "master key" that could give cyber-thieves unfettered access to almost any Android phone has been discovered by security research firm BlueBox.

The bug could be exploited to let an attacker do what they want to a phone including stealing data, eavesdropping or using it to send junk messages.

The loophole has been present in every version of the Android operating system released since 2009.


Posted by: Au Auric || 07/05/2013 00:00 || Comments || Link || [336067 views] Top|| File under:
Syria-Lebanon-Iran
Energy Minister Warns Israel That Army, Resistance Can Protect Lebanon Oil Reserves
[AnNahar] Caretaker Energy Minister Jebran Bassil issued a warning on Friday that the army and the resistance have the ability to protect

Leb

's oil reserves from Israel after he accused it of digging a well 4 kilometers from Lebanese offshore reserves.

During a

presser

he held at the ministry, Bassil said: "Israel now has the ability to reach

Leb

's oil reserves."

But "the army and the resistance have the capability to protect them," he said. "We won't allow it to encroach on our natural resources."

Bassil urged President Michel Suleiman


...before assuming office as President, he held the position of commander of the Leb Armed Forces. That was after the previous commander, the loathesome Emile Lahoud, took office as president in November of 1998. Likely the next president of Leb will be whoever's commander of the armed forces, too...


and Caretaker Premier
Najib Miqati to hold an extraordinary cabinet session to approve two decrees needed to move the oil exploration process forward, saying "

Leb

's reputation was at stake."

Holding such a session is "politically and constitutionally possible," he said, adding he would coordinate with Suleiman, Speaker Nabih Knobby Berri


Speaker of the Lebanese parliament, a member of AMAL, a not very subtle Hizbullah sock puppet...


and Miqati in that regards.

If adopted by the government, the decrees require the approval of the parliament.



Leb

has been slow to exploit its maritime resources compared with other eastern Mediterranean countries. Israel, Cyprus and Turkey are all much more advanced in drilling for oil and gas.



Leb

and Israel are bickering over a zone that consists of about 854 square kilometers and suspected energy reserves there could generate billions of dollars.

Beirut argues that a maritime map it submitted to the U.N. is in line with an armistice accord drawn up in 1949, an agreement which is not contested by Israel.

In March 2010, the U.S. Geological Survey estimated a mean of 1.7 billion barrels of recoverable oil and a mean of 34.5 trillion cubic meters of recoverable gas in the Levant Basin in the eastern Mediterranean, which includes the territorial waters of

Leb

, Israel, Syria and Cyprus.

The formation of the Petroleum Authority in November was the first major step in future oil exploration since parliament passed a law in 2011 setting the country's maritime boundary and Exclusive Economic Zone.

The country will witness the first oil exploration process in 2015 and it will take a year to enter the production stage.
Posted by: trailing wife || 07/05/2013 08:27 || Comments || Link || [336083 views] Top|| File under:
Who's in the News
34
[untagged]
5
Arab Spring
3
Muslim Brotherhood
2
Salafists
1
Hezbollah
1
al-Qaeda in Pakistan
1
Govt of Syria
1
Taliban
1
TTP
1
Palestinian Authority
Bookmark
E-Mail Me
The Classics
The O Club
Rantburg Store
The Bloids
The Never-ending Story
Thugburg
Gulf War I
The Way We Were
Bio
Merry-Go-Blog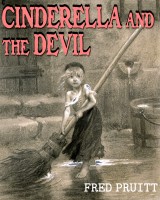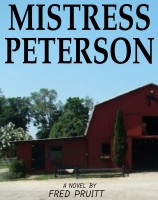 On Sale now!


A multi-volume chronology and reference guide set detailing three years of the Mexican Drug War between 2010 and 2012.

Rantburg.com and borderlandbeat.com correspondent and author Chris Covert presents his first non-fiction work detailing the drug and gang related violence in Mexico.

Chris gives us Mexican press dispatches of drug and gang war violence over three years, presented in a multi volume set intended to chronicle the death, violence and mayhem which has dominated Mexico for six years.
Click here for more information


Meet the Mods
In no particular order...


Steve White
Seafarious
tu3031
badanov
sherry
ryuge
GolfBravoUSMC
Bright Pebbles
trailing wife
Gloria
Fred
Besoeker
Glenmore
Frank G
3dc
Skidmark



Better than the average link...



Rantburg was assembled from recycled algorithms in the United States of America. No trees were destroyed in the production of this weblog. We did hurt some, though. Sorry.
35.175.107.142

Help keep the Burg running! Paypal: