-Short Attention Span Theater-
More Illinois gun insanity - KMOX.... in St. Loooouis
BELLEVILLE, Ill. (KMOX) -- Belleville police chief Bill Clay is ordering his officers to get their koffee and pancakes from anywhere but Denny's, calling the restaurant "political stupidness."

The new orders come after a New Year's Day clash between five detectives and one Denny's manager.

The department says the detectives were out of uniform but wearing their badges, when manager David Rice asked them to either leave or put their guns in their vehicle.

Rice, told the detectives that one of their weapons, specifically a female detective's gun, was making another diner feel uncomfortable.

As the officers were leaving, without their food, General Manager Michael Van walked up and corrected the manager and said it was fine for them to stay, but the officers said it would be too awkward and they left.


We're off to Cracker Barrel, be sure to give us a call if you.... ever have any trouble.

The restaurant is a private enterprise and is free to establish its policies. And consumers are free to make their opinion of those policies known via action and word. Just saying.


"Excuse me, waiter, but could you ask those officers to take their guns and leave? They make me really uncomfortable, and it's so much harder to rob you guys while they're here."
Posted by: Besoeker || 01/04/2013 09:28 || Comments || Link || E-Mail|| [6499 views] Top|| File under:
Africa Horn
Misrata holds first bodybuilding tournament
[Libya Herald] Misrata kicked off the city's first bodybuilding competition today, LANA news agency reported, with competitors from Saudi, Egypt and Jordan taking part alongside Libyans.

The competition was named after Reda Sheghdoun, a former bodybuilding champion who was killed during the revolution last year.


"A shattered nation..."

I do look forward to the women's division. Surely the EU will contribute to this opportunity to advance women and physical fitness, both.
Posted by: Fred || 01/04/2013 00:00 || Comments || Link || E-Mail|| [6463 views] Top|| File under:
Bangladesh
Fakhrul not freed
[Bangla Daily Star] BNP acting secretary general Mirza Fakhrul Islam Alamgir was shown tossed in the slammer
Drop the rod and step away witcher hands up!
yesterday in two more cases filed for blasting cocktails and assaulting

coppers

during the opposition's countrywide roadblock on December 9 last year.

With the filing of these cases, the release of Fakhrul from Kashimpur jail became uncertain, though the High Court on Wednesday granted him bail in two other cases filed with Sher-e-Bangla Nagar and Paltan

cop shoppe

s.

Fakhrul was made accused in at least 20 cases, out of 38 filed following the BNP-led 18-party opposition's countrywide road blockade programme on December 9, court sources said.

Posted by: Fred || 01/04/2013 00:00 || Comments || Link || E-Mail|| [6473 views] Top|| File under:
Gunman killed in attack on police in North Caucasus
A gunman was gunned down when he attacked a police station in Russia's North Caucasus Republic of Karachayevo-Cherkessia on Wednesday. The gunman approached the Malokarachayevsky district police station in a car and later opened fire on policemen. Police returned fire, eliminating the attacker.

The attacker was reportedly a member of the Uzdenov gang, which was neutralized in December, 2011 following a series of attacks against police in the republic and in the neighboring Stavropol region. The police station attacker is also suspected of killing another member of an illegal armed group and his neighbor earlier on Wednesday.
Posted by: ryuge || 01/04/2013 00:00 || Comments || Link || E-Mail|| [6463 views] Top|| File under:
Europe
Elephants may drive Bardot to join Depardieu in Russia exile
Cinema legend Brigitte Bardot on Friday threatened to follow actor Gerard Depardieu out of France unless two elephants under threat of being put down are granted a reprieve.

In a surreal twist to the saga over Depardieu's move into tax exile, the veteran animal rights campaigner said she would emulate his request for Russian nationality unless authorities intervened to save Baby and Nepal.

The two elephants face being put down because they have been diagnosed with tuberculosis and deemed a threat to the health of other animals and visitors to the Tete d'Or Zoo in Lyon.


They can't treat the tuberculosis because...

Authorities in the central city ordered the elephants be put to sleep last month, prompting an outcry that resulted in them being granted a temporary reprieve over Christmas.

Bardot said in a statement she would be leaving France if the reprieve was not made permanent.

"If the powers that be have the cowardice and the shamelessness to kill Baby and Nepal... I have decided to take Russian nationality and quit this country that is nothing more an animal cemetery," Bardot said.
Posted by: tipper || 01/04/2013 11:39 || Comments || Link || E-Mail|| [6487 views] Top|| File under:
Czech president's mass prison amnesty sparks controversy
Outgoing Czech President Vaclav Klaus' decision to grant amnesty to nearly one in three prisoners has drawn protests and raised concerns in legal circles. Klaus, who is due to step down in March, announced the move in a new year's message on Tuesday, as a gesture to mark 20 years of independence.

Some 3,000 inmates have already been freed, with more than 4,000 expected to join them in the coming days. Everyone serving a term less than one year is eligible for release, as are all prisoners over the age of 75, as long as their sentence was less than 10 years.

The justice ministry said judges were ready to work around the clock to implement the pardon because they will have to visit each of more than 30 prisons and assess every prisoner who may qualify for release.

Klaus explained, "This is a gesture aimed at giving a fresh chance to those citizens who may have broken the law but who are not repeat offenders."

Iva Brozova, the head of the Czech supreme court, said she feared the move might undermine the rule of law. She said she could not see the justification for a mass amnesty but admitted that the president was entitled to take the decision.

The opposition are demanding a vote of no confidence in center-right Prime Minister Petr Necas because he supported the mass pardon. They are particularly angry because the amnesty also means that several big financial fraud cases will now stop because court proceedings have lasted for more than eight years.


So move a little more quickly in the future...

Social Democrat politician Jiri Dienstbier - son of the late former dissident of the same name - called President Klaus's decision "unacceptable and incomprehensible".


Unacceptable maybe, but perfectly understood...
Posted by: ryuge || 01/04/2013 00:00 || Comments || Link || E-Mail|| [6465 views] Top|| File under:
The Grand Turk
Senate shelves transfer of missile frigates to Turkey
The US Congress has shelved a bill seeking permission to give guided missile frigates to Turkey as the Senate failed to approve the proposal, Today's Zaman reported.

On Monday, the US House of Representatives approved the bill, which also includes the transfer of missile frigates to Thailand and Mexico. The bill authorizes President Barack Obama to grant the US military permission to provide guided missile frigates to these three countries.

The motion requires Senate approval before it comes into effect. If Obama acts on the motion, Turkey will be given two guided missile frigates, the USS Halyburton (FFG-40) and the USS Thach (FFG-43).

In the last session of Senate on Wednesday, the bill failed to make it onto the agenda. If a bill does not get approval during a legislative session in Senate, it is shelved. As the US Senate failed to approve the bill, the transfer of missile frigates has now been shelved for another session.
Posted by: Steve White || 01/04/2013 00:00 || Comments || Link || E-Mail|| [6495 views] Top|| File under:
Home Front: Politix
How the Feds Disable Criminal Defense
In both cases, as in countless others, the feds have used certain techniques that virtually assure convictions of both the innocent and the guilty, the wealthy and the poor, the violent drug dealer and the white collar defendant, indifferent to the niceties of "due process of law," particularly the right to effective assistance of legal counsel. In order to prevent a defendant from retaining a defense team of his choice, federal prosecutors will first freeze his assets, even though a jury has yet to find them to have been illegally obtained. They then bring prosecutions of almost unimaginable complexity, assuring that the financially hobbled defendant's diminished legal team (or, as is often the case, his court-appointed lawyer) will be too overwhelmed to mount an adequate defense.
Posted by: badanov || 01/04/2013 00:00 || Comments || Link || E-Mail|| [6475 views] Top|| File under:
India-Pakistan
Nawaz vows to defy Qadri's "imported agenda"
[Dawn] Pakistain

Moslem

League-Nawaz (PML-N) chief
Nawaz Sharif


... served two non-consecutive terms as prime minister, heads the Pakistain Moslem League (Nawaz). Noted for his spectacular corruption, the 1998 Pak nuclear test, border war with India, and for being tossed by General Musharraf...


on Thursday, referring to Tehrik Minhaj-ul-Koran (TMQ) chief Dr Tahirul Qadri, said "imported Sheikh-ul-Islam" wants to disrupt electoral process in the country and his sole agenda is to sabotage the upcoming elections.

"All this is being done to ambush Nawaz League," he said, adding that a few thousand people can not hold 180 million people of the country as hostage.

Speaking to media representatives after meeting with Jamhoori Watan Party (JWP) leader Talal Akbar Bugti at his Raiwind residence, Sharif said a little time is left in general elections and questioned purpose of holding long march by Tahirul Qadri. "We will not allow such dramas."

The PML-N chief urged Qadri to shun deceiving the nation and said "We don't need such useless lectures."

Nawaz Sharif said that his party was against the former dictator, General (Retd) Pervez Perv Musharraf


... former dictator of Pakistain, who was less dictatorial and corrupt than any Pak civilian government to date ...


from day one.

Posted by: Fred || 01/04/2013 00:00 || Comments || Link || E-Mail|| [6470 views] Top|| File under: Govt of Pakistan
'PML-N to thwart plot to delay elections'
[Dawn] The PML-N has termed the slogans of accountability and reforms a plot to delay general elections and vowed to thwart the conspiracy.

"An attempt is being made to get the elections postponed under the cover of slogans for (electoral) reforms and accountability (of politicians)," Nawaz Sharif


... served two non-consecutive terms as prime minister, heads the Pakistain Moslem League (Nawaz). Noted for his spectacular corruption, the 1998 Pak nuclear test, border war with India, and for being tossed by General Musharraf...


was quoted as having said at a meeting of PML-N elders held at his Raiwind residence on Wednesday.

"All such attempts will be foiled because the nation is going to get an opportunity within weeks to change a government through the ballot for the first time in 65 years of the country's history."

Posted by: Fred || 01/04/2013 00:00 || Comments || Link || E-Mail|| [6468 views] Top|| File under: Govt of Pakistan
Southeast Asia
Indonesian city will ban women from straddling motorcycles
A city in Indonesia's province of Aceh will ban women passengers from straddling motorbikes, calling the position 'improper'.


These guys are acting like the San Francisco city council. Or Mayor Bloomberg...

The move comes after leaders from the country's only province ruled under sharia law drafted a series of new bills, including banning women from wearing tight pants, and allowing the stoning of adulterers and the flogging of homosexuals.

Under the new law, women in Lhokseumawe city, on the northern tip of Sumatra, will have to sit 'side-saddle' with their legs off to the side.

Mayor Suaidi Yahya said on Wednesday, "Women sitting on motorbikes must not sit astride because it will provoke the male driver. It's also to protect women from an undesirable condition. It's improper for women to sit astride. We implement Islamic law here."

Yaha added that women are allowed to straddle motorbikes if they are driving, as long as they are dressed 'in a Muslim way'.

The mayor plans to publicize the ban in upcoming weeks and will discuss sanctions with local Muslim clerics before issuing formal regulations.

Aceh began implementing sharia law after being granted special autonomy in 2001. Authorities now regularly cane people caught gambling or drinking alcohol.
Posted by: ryuge || 01/04/2013 00:00 || Comments || Link || E-Mail|| [6498 views] Top|| File under:
Home Front: Culture Wars
Flap over California school named for bandit
(CNN) -- Tiburcio Vasquez, a 19th century outlaw, is remembered in historical accounts as a notorious criminal who terrorized southern California.

But one school district in California wants to remember him another way: as a hero to the Hispanic community who fought back against injustice.

The Alisal Union School District set off a controversy last month when it announced that an elementary school in Salinas to be opened this year will be named after Vasquez.

The move has led some local leaders, including the Salinas mayor, to criticize the controversial choice.

"We had a young man killed in Afghanistan who was from the Alisal area. He would have been a nice person to name the school after," Mayor Joe Gunter said Wednesday. "There's a lot of good people we could name a school after, in my opinion."

Salinas California is in Monterey County, 56.1% Hispanic, 32.4% Anglo. More to come; in the next few years Hispanics will gain a plurality of population in California and soon a majority in the state.

Back in 2000, Anglos made up 46.7% of the California's population while Hispanics accounted for 32.4%. California is now 39.7% Anglo and 38.1% Hispanic. There's been almost a 13 point swing of population percentage, Hispanic vs Anglo, in just 10 years. If you follow the Hispanic Population percentage from 1970 (12%) to 1980 (19.2%) and to 1990 (25.8%) the trend is obvious at about 7 percentage points gain per 10 year period.

A lot of good hard working Hispanics have come to this state but along with them has come a lot of crime and poverty. The once bucolic farm towns of the Central Valley now more like Mad Max. Is it any wonder this state has 1/3 of the welfare recipients in the US and has gone dark blue politically. Due to poor immigration enforcement, the Dems have gained what they wanted in California, absolute political control. Watch out, this scenario is coming to a state near you.

By the Alisal Union School District's logic, school districts in the Midwest should try school names like Jesse James Middle School or Bonnie & Clyde Union High School.
Posted by: GolfBravoUSMC || 01/04/2013 00:00 || Comments || Link || E-Mail|| [6467 views] Top|| File under:
Snakebit: Oprah Winfrey caught by another false memoir
Hahahahahhahahahaaa.

Ahem. Sorry.

You may now begin reading TFA:
Oprah Winfrey has a new book scandal on her hands. A "memoir," praised in her O Magazine as "startlingly tender," has been revealed as a complete work of fiction.

"Love and Consequences," written by Margaret B. Jones, a self-described half white, half Native American foster child and former drug runner, has been revealed as a fake. The fictional story was actually penned by Margaret Seltzer, a white, private-school educated writer.

Riverhead Books, which published the work, began recalling the book earlier this week.

"Love and Consequences" didn't go as far as "A Million Little Pieces," a "memoir" by James Frey, which was later revealed as full of exaggerations and falsities. His book was recommended on national television for Oprah's Book Club.
Posted by: badanov || 01/04/2013 00:00 || Comments || Link || E-Mail|| [6472 views] Top|| File under:
Who's in the News
43
[untagged]
6
Govt of Pakistan
2
Govt of Iraq
2
Arab Spring
1
Ansar Dine
1
TTP
1
Boko Haram
1
al-Qaeda in Arabia
1
al-Qaeda
1
Govt of Sudan
1
Govt of Syria
1
Hezbollah
1
Jamaat-e-Islami
1
al-Qaeda in Pakistan
Bookmark
E-Mail Me
The Classics
The O Club
Rantburg Store
The Bloids
The Never-ending Story
Thugburg
Gulf War I
The Way We Were
Bio
Merry-Go-Blog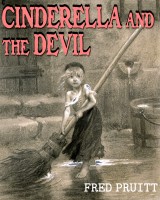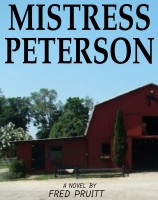 On Sale now!


A multi-volume chronology and reference guide set detailing three years of the Mexican Drug War between 2010 and 2012.

Rantburg.com and borderlandbeat.com correspondent and author Chris Covert presents his first non-fiction work detailing the drug and gang related violence in Mexico.

Chris gives us Mexican press dispatches of drug and gang war violence over three years, presented in a multi volume set intended to chronicle the death, violence and mayhem which has dominated Mexico for six years.
Click here for more information


Meet the Mods
In no particular order...


Steve White
Seafarious
Pappy
lotp
Scooter McGruder
john frum
tu3031
badanov
sherry
ryuge
GolfBravoUSMC
Bright Pebbles
trailing wife
Gloria
Fred
Besoeker
Glenmore
Frank G
3dc
Skidmark
Alaska Paul



Better than the average link...



Rantburg was assembled from recycled algorithms in the United States of America. No trees were destroyed in the production of this weblog. We did hurt some, though. Sorry.
3.235.140.84

Help keep the Burg running! Paypal: