-Lurid Crime Tales-
14 shot, 1 fatally in shootings since Sunday afternoon
[Chicago Tribune]
At least 14 people were shot, one fatally, in South and West Side shootings that started Sunday afternoon and continued overnight, police said. Five of the injured were under the age of 16.
Posted by: Fred || 10/22/2012 13:26 || Comments || Link || E-Mail|| [6488 views] Top|| File under:
Drugs in the Italian air are nothing to snort at
WHEN in Rome, you get a little hit of cocaine with every breath.

A study of psychotropic drug levels in ambient air from eight Italian cities found background levels of cocaine, cannabinoids - the active ingredients in marijuana - nicotine and caffeine in every urban centre.

Turin had the highest concentrations of cocaine, says Angelo Cecinato at the Institute of Atmospheric Pollution Research in Rome. Meanwhile, Bologna and Florence had some of the highest cannabinoid levels, which Cecinato attributes to the large student populations in the two cities. The drug concentrations are much too low to have an effect
Posted by: Au Auric || 10/22/2012 08:56 || Comments || Link || E-Mail|| [6468 views] Top|| File under:
Today's Idiot
This Piercing Pagoda

soon-to-be-former employee

got pinched after being accused of stealing and then dealing in the same mall.


Dumb dumb-dumb dumb/Dumb dumb-dumb dumb DUMB!


Deputies met with the manager and Loss Prevention Officer of The Piercing Pagoda at the Town Center Mall in Port Charlotte after they contacted authorities about a

five-finger discount

, according to a news release from the Charlotte County Sheriff's Office.

They reportedly told deputies they suspected Alexandrea Lia McArthur, a worker at their store, had swiped some jewelry after getting a call from the manager of Gold Pros, also located in the same mall, telling them McArthur had just sold two

bracelets made of element 47

, a

chain made from element 79

, and a

small band made of the same metal

to them, the release stated.

Afterward the owner and security officer at The Piercing Pagoda allegedly conducted an inventory and found those items and several other pieces of jewelry were also

unaccounted-for

.


"But what kind of beauzeau would steal stuff and then sell it in the same building?"


The 20-year-old North Port woman was charged with eight counts of Dealing in Stolen Property, eight counts of False Verification of Ownership, and one charge of Grand Theft.


"Welcome to the clink."
Posted by: Korora || 10/22/2012 00:00 || Comments || Link || E-Mail|| [6474 views] Top|| File under:
WI shooter dead
From the source linked, he's not of Arab or Middle Eastern ancestry. He's just a troubled man with a history of violence. No word yet on what snapped inside him.
Posted by: Steve White || 10/22/2012 00:00 || Comments || Link || E-Mail|| [6467 views] Top|| File under:
-Obits-
Russell Means pegs out at 72
Russell Means heap big injun. Heap big injun never shunned attention. Whether leading Native Americans in railing against broken federal treaties, appearing in a Hollywood blockbuster or advocating a sovereign American Indian nation within U.S. borders, the activist who helped lead the 1973 uprising at Wounded Knee reveled in the spotlight.


And good riddance...



Posted by: Fred || 10/22/2012 11:44 || Comments || Link || E-Mail|| [6536 views] Top|| File under:
Castro Dismisses Rumors He's at Death's Door
HAVANA -- Former Cuban leader Fidel Castro dismissed reports that he was dead or near death in an article published on Monday in Cuba's state-run press. He accused news agencies and enemies of Cuba of spreading "stupidities" about him, particularly a report from a Spanish newspaper last week that said he had suffered a massive stroke and was in a vegetative state.

"Birds of bad omen! I don't even remember what a headache is," he wrote.

The article in Communist Party newspaper Granma was accompanied by photographs showing him walking outside on a sunny day on what appeared to be a farm. He wore a straw hat and red plaid shirt, used a walking cane and, in one photo, held a copy of Granma from Friday. The photos, Castro said, were "proof of what liars they are."

Social media has been alight in recent weeks with rumors about Castro, who is 86 and has been in declining health for several years.
Posted by: Au Auric || 10/22/2012 11:31 || Comments || Link || E-Mail|| [6515 views] Top|| File under:
-Short Attention Span Theater-
Alligator found in L.I. park; 6th gator found this month
Suffolk County Society for the Prevention of Cruelty to Animals officials say a three-foot long alligator was found in a park on Long Island Saturday.

SPCA officials said the alligator was found at Lily Pond County Park in an area where children play. Officials said the alligator could not have survived the cold weather if it wasn't discovered.


They say that like it's a bad thing...

The reptile was rescued from the water and taken to a wildlife rescue center.


This is the sixth alligator found on Long Island in less than a month. Five of which have been found in Suffolk County in addition to a Boa Constrictor, a Rattlesnake and an Iguana.


In these troubled times, people can't afford to keep their pre-Obama expensive pets.
Posted by: Au Auric || 10/22/2012 00:00 || Comments || Link || E-Mail|| [6478 views] Top|| File under:
Africa Subsaharan
Six killed in Guinea Bissau fire fight
[Bangla Daily Star] Six people were killed in a

shootout

near Guinea-Bissau's capital overnight in an apparent counter-coup attempt, sources said yesterday.

The West African state, a hub for international cocaine traffickers, is in the midst of a messy recovery after the army overthrew the government and derailed elections in April.

Military officials said the fighting erupted overnight near an air force base just outside the city, adding six "rebels" were killed and several others tossed in the calaboose
Drop the heater, Studs, or you're hist'try!
Some of the attackers were from an ethnic group, Djolla, common in neighbouring Senegal


... a nation of about 14 million on the west coast of Africa bordering Mauretania to the north, Mali to the east, and a pair of Guineas to the south, one of them Bissau. It is 90 percent Mohammedan and has more than 80 political parties. Its primary purpose seems to be absorbing refugees...


's southern Casamance region, they said, asking not to be named.

They declined to comment on whether the attack targeted General Antonio Indjai who led the April coup and is believed to have a residence near the air force base.

Several Bissau officials, including election front-runner and former prime minister Carlos Gomes Junior, went into exile in Portugal after the April coup.

Posted by: Fred || 10/22/2012 00:00 || Comments || Link || E-Mail|| [6476 views] Top|| File under:
Arabia
Saudi authorities fire scientist who discovered SARS-like virus
Long article, but this is the bit of interest.


This is not the first time Zaki had discovered a new virus in Saudi Arabia and, in 1994, he was the first scientist to isolate dengue fever in the country. He found another virus, a tick-borne virus that killed two young butchers, in 1995.

But this time around, Zaki said his discovery has made the Saudi Arabian ministry of health "very angry."

"They were very aggressive with me. They sent a team to investigate me," he said. "And now they force the hospital administration to force me to resign."
Posted by: phil_b || 10/22/2012 02:38 || Comments || Link || E-Mail|| [6490 views] Top|| File under:
Britain
Scottish Independence: Trident Could Move To US Or France
ALEX Salmond has said Trident could be relocated to the US or France after independence, as he ruled out the prospect of a "Cyprus-style" leaseback scheme that would see the nuclear weapons system remain in Scotland.

The First Minister's comments came amid growing concerns that it would be prohibitively expensive for the UK government to move the submarine-based system, which is based in Faslane on the Clyde, south of the Border if Scots vote to leave the UK in 2014.

The SNP conference agreed to change policy and back Nato membership last Friday, but only on the condition that Scotland got rid of the Trident system to which the party has long been opposed.

And Mr Salmond made it clear yesterday there would be no Guantanamo Bay or Cyprus-style UK enclave at Faslane, which could see the Trident system remain after the split.

Instead, he said the UK government would be left with "two choices" if the SNP held the reins of power in an independent Scotland.

"They could move Trident to another facility in the rest of the UK," he told the BBC's Andrew Marr Show.

"Or alternatively, they could use the nuclear facilities in America or in France for that matter. Nuclear facilities incidentally in America – because Trident is effectively an American weapon."

He added: "Of course, they could decide on what would be a much better policy, which would be to decommission the weapon system.

"That would be a matter for the London government, but that doesn't mean that we're going to think it amenable to lease out part of Scottish territory in... a Cyprus situation."

The SNP plan to write opposition to nuclear weapons into the constitution of an independent state, making possession of them illegal in Scotland.

"That's a perfectly reasonable choice for any country to make, and the idea there are not choices then for a London government is ridiculous," Mr Salmond added.

"If they want to lease out part of Scotland, like Cyprus, then what's the problem with stationing the Trident system on the east coast of American bases, which were actually built for that exact submarine system?"

The US has been the UK's closest military partner since the Second World War and recent strategic partnerships have also been agreed with France.

But defence expert Tim Ripley last night played down the prospect: "No country has ever kept their deterrent force in a foreign country, based on the principle that your last resort has to be somewhere where you have total control of it.

"The issue is whether British nuclear warheads ought to be kept in a foreign country. The independent nuclear deterrent implies you have independent national control over them."

Mr Salmond's comments came under fire from Labour defence spokesman Jim Murphy.

"The SNP's defence policy is a huge risk and could cost an independent Scotland a place in Nato as well as thousands of defence jobs. Their rushed and reckless plans could be damaging to Scotland at home and overseas," he said.

The SNP conference narrowly voted to change party policy and join nuclear defence alliance Nato. But the leadership is facing pressure to secure a written guarantee from Nato that an independent Scotland can join without nuclear weapons.

Backbench MSP Sandra White will put forward her resolution at the National Council, the governing body of the party.
Posted by: Sherry || 10/22/2012 00:00 || Comments || Link || E-Mail|| [6512 views] Top|| File under:
Down Under
Islam convert whipped for drug use, court told
AS HE was being held down and whipped repeatedly with a power cord by four men who said they were acting in accordance with Islamic law, a Sydney man was told ''you're going to remember this next time you take alcohol and drugs'', a court has heard.

Zakaryah Raad, 21, Tolga Cifci, 21, Wassim Fayad, 44, and Cengiz Coskun, 22, faced Burwood Court yesterday charged with whipping Cristian Martinez, 32, with an electric cable as punishment under sharia.

Police allege that in the early hours of July 17 last year, the four men came to Mr Martinez's Silverwater home after he asked one of them for help with his drug and alcohol problem. They allegedly told him he was ''going to be lashed 40 times in accordance with Islamic law''.

''Fayad told me I was going to be punished for what I had done,'' Mr Martinez said.

''Then Fayad started hitting me with the cord and counting 'one, two, three' ... I was begging 'please, no more, I don't want any more'.

''Fayad said 'Allah is taking all the poison out of your body.' ''
Posted by: Fred || 10/22/2012 13:26 || Comments || Link || E-Mail|| [6475 views] Top|| File under: Salafists
Economy
ReVolt Technology, backed by Oregon, heads for bankruptcy
Losses on ReVolt are tiny compared to those at Solyndra
...a green technological winner picked by the

B.O. regime

that cost the taxpayers a half billion dollars, with the added benefit of the campaign contributors who put money into the project getting paid before the taxpayers when the wreckage went up for sale...
Inc., the notorious

Caliphornia

solar company that tanked after receiving a $535 million federal loan guarantee. Portland and the state of Oregon had committed $6.8 million to ReVolt, which also landed a $5 million federal grant.

But the timing of ReVolt's demise is awkward ahead of the Nov. 6 election for Democrats, who have plugged renewable-energy companies in the face of Republican criticism.

Oregon Democrats who lavished praise on ReVolt as it acquired funds and chose a site in 2010 include U.S. Sen. Jeff Merkley, U.S. Sen. Ron Wyden, U.S. Rep. Earl Blumenauer, Rep. Tobias Read, of Beaverton, former U.S. Rep. David Wu and former Gov. Ted Kulongoski. Portland Mayor Sam Adams was also a strong supporter.

The German-based company with North American headquarters in Portland couldn't make its technology work properly, according to one of its board members and investors. Erik Hagen, Viking Venture managing partner in Norway, said ReVolt managers and others worked hard to find customers and more investors.
Posted by: Fred || 10/22/2012 13:27 || Comments || Link || E-Mail|| [6541 views] Top|| File under:
India-Pakistan
Asghar Khan case : PML-N casts doubts over SC decision
[Pak Daily Times] Opposition leader Chaudhry Nisar Ali Khan on Sunday expressed doubts over the Supreme Court's decision to task the Federal Investigation Agency (FIA) with carrying out investigations into the Asghar Khan case, demanding an independent commission be formed for the purpose.

Addressing a

presser

at the Punjab House, the PML-N stalwart looked confused while speaking on this issue as first he called it "injustice" on part of the apex court to hand over the investigation to the FIA. However,


you can observe a lot just by watching...


later he backtracked when questioned by the media, saying he didn't mean what he said, and it could be a 'slip of tongue'.

An otherwise confident Nisar looked visibly shaken on the diatribe against his party leadership after verdict of the Supreme Court in the Asghar Khan case, saying only PML-N President
Nawaz Sharif


... served two non-consecutive terms as prime minister, heads the Pakistain Moslem League (Nawaz). Noted for his spectacular corruption, the 1998 Pak nuclear test, border war with India, and for being tossed by General Musharraf...


is being targeted in this issue. He, however declared that PML-N accepted the decision, but in the same breath called for an independent commission to probe the matter, as the FIA's record of probes had raised many questions as to how it would undertake impartial investigations into this case.

"We will not present before the FIA and would not be part of any investigation that would be carried out by this agency," Nisar said. He said his party was ready for any accountability, but there should be an open trial. He appealed to the Supreme Court not to allow anyone to use this judgement for achieving their political agenda.

He demanded accountability be held not only in this particular case, but in all such cases where public money had been used by secret agencies. He pointed out that Gen (r) Musharraf had admitted in his book that he created the PML-Q and also that funds had been used by the Intelligence Bureau against the PML-N government in Punjab.

Posted by: Fred || 10/22/2012 00:00 || Comments || Link || E-Mail|| [6469 views] Top|| File under: Govt of Pakistan
Who's in the News
48
[untagged]
5
Govt of Pakistan
3
Hezbollah
2
Govt of Syria
2
Palestinian Authority
2
Govt of Iran
2
Salafists
1
Arab Spring
1
al-Qaeda in Britain
1
Hamas
1
al-Qaeda in Pakistan
1
Thai Insurgency
1
al-Shabaab
1
Boko Haram
1
Taliban
1
al-Qaeda in Arabia
1
TTP
1
Ansar Dine
1
Jamaat-e-Islami
1
Baloch Liberation Army
1
Pirates
Bookmark
E-Mail Me
The Classics
The O Club
Rantburg Store
The Bloids
The Never-ending Story
Thugburg
Gulf War I
The Way We Were
Bio
Merry-Go-Blog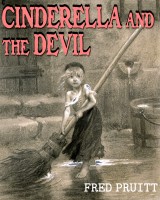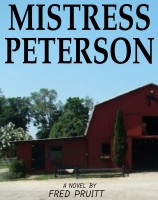 On Sale now!


A multi-volume chronology and reference guide set detailing three years of the Mexican Drug War between 2010 and 2012.

Rantburg.com and borderlandbeat.com correspondent and author Chris Covert presents his first non-fiction work detailing the drug and gang related violence in Mexico.

Chris gives us Mexican press dispatches of drug and gang war violence over three years, presented in a multi volume set intended to chronicle the death, violence and mayhem which has dominated Mexico for six years.
Click here for more information


Meet the Mods
In no particular order...


Steve White
Seafarious
Pappy
lotp
Scooter McGruder
john frum
tu3031
badanov
sherry
ryuge
GolfBravoUSMC
Bright Pebbles
trailing wife
Gloria
Fred
Besoeker
Glenmore
Frank G
3dc
Skidmark
Alaska Paul



Better than the average link...



Rantburg was assembled from recycled algorithms in the United States of America. No trees were destroyed in the production of this weblog. We did hurt some, though. Sorry.
3.239.4.127

Help keep the Burg running! Paypal: