Arabia
Teen dies mysteriously soon after memorising Koran
Maybe the Jinns came and took her away? Who knows!


A 15-year-old Saudi girl died of an unknown disease a day before she was to be honoured by her school for memorising all of the Koran. Before her death, she told her parents her achievement is a crown on their heads.

The girl from the capital Riyadh was told by her school to be ready for the ceremony on Wednesday. On Tuesday, she was rushed to hospital with high fever and numbness in her body before she was declared dead.

"I went to her home to congratulate her and found her and all the family in a very happy mood… she was telling them about her achievement with tears in her eyes," one relative told the Saudi Arabic language daily Sabq.

"She was later rushed to hospital with high fever… she told doctors that she had numbness in her legs and could not feel them…the numbness then started to move to other parts of her body before she died."

Doctors said they could not save her life because they could not diagnose her sudden disease, adding that they were still trying to find its causes.

In a message to her friends before her death, the unidentified girl said :"I succeeded in memorising the holy Koran… I wept because of happiness for this achievement… I congratulate you my parents and promise to make this accomplishment a crown on your heads… Oh my Lord, install this achievement in my heart and make it my weapon in life."

Posted by: tipper || 05/09/2012 08:47 || Comments || Link || E-Mail|| [6459 views] Top|| File under:
Nasserite Party refuses dialogue liaison committee
[Yemen Post] The Nasserite Unionist People's Organization has declared his refusal to a dialogue libation committee tasked for communicating different Yemeni factions with the aim of holding a national dialogue conference.

in a statement, the party said its refusal came as it has no representative in the committee, stressing that the exclusion of the party demeans its national struggles and roles.

President Abdurabu Mansour Hadi


...the second and possibly the last president of Yemen, successor to former President-for-Life Ali Abdullah Saleh...


issued a decree on Sunday of forming a eight-member committee that included two persons of the Joint Meeting Parties alliance for which the Nasserite party belongs to.

In a statement, the General Secretariat of the party expressed its refusal to the decree, stressing that it does not harmonize the GCC-drawn power transfer deal that calls for partnership.

It further said the party stood by Hadi and the interim government and sided to the interests of the nation in the past time though it has many reservations.

The Nasserite Unionist People's is a Nasserist political party in Yemen that was founded in in Taiz in December 25, 1965.

At the last legislative elections, 27 April 2003, the party won 1.85% of the popular vote and 3 out of 301 seats.

Yemeni President Abd-Rabbu Mansour Hadi on Sunday announced about the formation of an eight-member liaison committee to start a planned national reconciliation dialogue as part of a UN-backed power transfer deal.

The decree also said the committee has the right to seek support from those who can help make its job a success, urging all parties and forces to cooperate to accelerate the formation of the dialogue preparation committee before 30 June.


Posted by: Fred || 05/09/2012 00:00 || Comments || Link || E-Mail|| [6457 views] Top|| File under: Arab Spring
Bangladesh
BNP pushes for dialogue
[Bangla Daily Star] Reiterating party's stance on holding a dialogue to resolve the country's political crisis, BNP leader Moudud Ahmed yesterday urged the government to create consensus by leaving the path of confrontation.

Referring to recent visits of Hillary Clinton
... sometimes described as America's Blond Eminence and at other times as Mrs. Bill, never as Another Frederick T. Frelinghuysen ...
and Pranab Mukherjee to Dhaka, he said both of them echoed the views of the opposition. "Foreign delegates suggested the government for holding talks with the opposition to arrange the national elections under a neutral government. Now the incumbent government has to amend the constitution to clear the way for holding talks," he added.

He was addressing a human chain programme in front of Jatiya Press Club. Dhaka city unit of Zia

Gay Paree

had, a pro-BNP body, organised the event protesting filing of cases against top opposition leaders.

Moudud said, "We don't want to see any political confrontation, but the government has to take the initiative to reach a consensus."

The prime minister must declare that the caretaker government system will be restored to the constitution and Ilias Ali will return to his family, he mentioned adding, if otherwise, the ongoing anti-government movement will continue.

The BNP leader said tougher agitation programme will be declared soon if Ilias, who went missing on April 17 from the capital's Banani area, remains untraced.

Moudud, also a former minister, said the government filed cases against

big shot

s of BNP and its front organizations only to resist the movement as it has failed to face the agitation politically.

He said BNP will not go for movement if Ilias returns to his family and the caretaker system is restored. "Then we will sit down for dialogue, if necessary. Otherwise the government will be forced to step down."

Kabir Murad, president of Zia

Gay Paree

had, spoke at the programme, among others.

US Secretary of State Hillary Clinton during her May 5-6 visit to Dhaka said political parties should hold a dialogue to find out how a free and fair election can be arranged in Bangladesh.

Earlier, BNP Chairperson
Khaleda Zia
Three-term PM of Bangla, widow of deceased dictator Ziaur Rahman, head of the Bangla Nationalist Party, an apparent magnet for corruption ...
had blamed government security agencies for picking up Ilias. Prime Minister Sheikh Hasina

...Bangla dynastic politician and current Prime Minister of Bangladesh. She has been the President of the Bangla Awami League since 1981. She is the eldest of five children of Sheikh Mujibur Rahman, the founding father of Bangladesh. Her party defeated the BNP-led Four-Party Alliance in the 2008 parliamentary elections. She has once before held the office, from 1996 to 2001, when she was defeated in a landslide...
, though, had termed the incident a "drama."

Meanwhile,
...back at the dirigible, Jack stuck the cigar in his mouth, stepped onto the gantry, and asked Got a light, Mac?
Von Schtinken stopped short, lowering the dagger and trying to control his features.
If you light that thing, Herr Armschtröng, he pointed out, his voice tense, we all die!...
Jatiyatabadi Jubo Dal yesterday organised a rally in front of BNP's central office at Nayapaltan protesting filing of cases against top opposition leaders including BNP acting secretary general Mirza Fakhrul Islam Alamgir.

BNP standing committee member Nazrul Islam Khan addressed the meeting, among others, with Jubo Dal president Syed Moazzem Hossain Alal in the chair.

Posted by: Fred || 05/09/2012 00:00 || Comments || Link || E-Mail|| [6457 views] Top|| File under:
Madrasa teacher held for torture
Police yesterday tossed in the slammer
... anything you say can and will be used against you, whether you say it or not...
a female madrasa teacher who eight days earlier seared legs of 14 minor girls with a hot spatula to demonstrate 'pain from fire in hell' for not performing prayers regularly.

Acting on a tip off, the arrest was made from a village in Nawabganj upazila around 2:30am, said Shafiqul Islam, officer-in-charge of Kadamtali Police Station.

Arrested Jesmin Akter, 38, was a teacher of Talimul Koran Mahila Madrasa at Namashyampur in the capital's Kadamtali area.

In a primary interrogation she admitted her involvement and said she was sorry for what she had done.

"I thought this would help them understand the punishment they will face in hell for irregularity in saying prayers," she told police.

Shafiqul Islam told The Daily Star that they raided a house of Jesmin's relative in Nawabganj where she had taken shelter with her six-month-old baby after a case was filed against her in connection with inflicting torture on the girls.

Abdul Jalil, father of eight-year-old Jannatul Ferdous, one of the girls seared by Jesmin, filed the case on May 1. The madrasa has been closed ever since.

Jannat's father told The Daily Star that she suffered from fever for two days following the incident.

Police produced Jesmin before the Chief Metropolitan Magistrate's Court seeking seven days' remand. The court sent her to jail rejecting the remand prayer, the OC added.

Posted by: Fred || 05/09/2012 00:00 || Comments || Link || E-Mail|| [6457 views] Top|| File under:
Europe
Greek leftist leader rules out austerity measures
[Iran Press TV]
Greece's left-wing coalition leader has ruled out austerity measures, receiving a mandate to form a new government as elections produced a stalemate in parliament.

Greece's leader of the leftist SYRIZA coalition, Alexis Tsipras, has ruled out budget-cutting austerity measures, opting to meet President Karolos Papaoulias in talks to form a new government on Tuesday.

"The politics of austerity was rejected by the majority of Greece's people, and is being rejected by all European peoples," says Tsipras, calling for an end to the "plunder" of salaries and pensions.

Referring to the EU-IMF bailout plan, Tsipras said that "we asked for a mandate to form a coalition government of left-wing forces in order to disengage ourselves from the memorandum of bankruptcy."

This comes as Greek conservative leader Antonis Samaras has failed in talks to form a unity government after being shunned by anti-austerity parties that made strong gains in Sunday's parliamentary election.

President Papoulia had given Samaras a three-day mandate to put together a coalition after his New Democracy party received the largest share of the vote in the election.

The task of forming a government will now pass to Tsipras, whose party won the second highest number of votes.

Greek voters, angry about the high unemployment rate and severe cuts to pension and pay, punished the pro-austerity parties, New Democracy and socialist PASOK, for imposing harsh austerity measures to address the country's debt crisis.

The outcome of the Greek parliamentary election combined with the electoral defeat of the ruling party in

La Belle France

has caused alarm among EU leaders.

European Commission spokeswoman Pia Ahrenkilde Hansen said Brussels expects the future government of Greece to respect Greece's prior agreements with the EU and the IMF.

Greece is the epicenter of the eurozone debt crisis. One in five workers is unemployed and banks are in a shaky situation, while pensions and salaries have been slashed by up to 40 percent.

Posted by: Fred || 05/09/2012 00:00 || Comments || Link || E-Mail|| [6457 views] Top|| File under:
India-Pakistan
Gilani no more premier, says Nawaz
[Dawn] Pakistain

Mohammedan

League-Nawaz President
Nawaz Sharif


... served two non-consecutive terms as prime minister, heads the Pakistain Moslem League (Nawaz). Noted for his spectacular corruption, the 1998 Pak nuclear test, border war with India, and for being tossed by General Musharraf...


says there is no need to bring a no-trust motion against Yousuf Raza Gilani


... Pakistain's erstwhile current prime minister, whose occasional feats of mental gymnastics can be awe-inspiring ...


after his conviction by the Supreme Court.

Talking to editors, senior journalists, columnists and anchorpersons here on Monday, he said Gilani was no more a prime minister because the apex court had convicted him and there was no need for a no-confidence move against him. He was responding to Gilani's remarks that the opposition should bring a no-trust move against him.

Chief Minister Shahbaz Sharif, Leader of Opposition in National Assembly Chaudhry Nisar Ali Khan, Muhammad Mehdi and senators Ishaq Dar, Mushahidullah Khan and Pervaiz Rashid were also present.

Nawaz dispelled the impression created by PPP leaders that the PML-N campaign to oust the prime minister could endanger the democratic system.

"Democracy is not in danger due to our struggle, it is threatened by the attitude of the present government. If it is not checked, it will ruin all national institutions, including the judiciary and future of democracy. The struggle will help reform the situation."

The PML-N chief said a person convicted by the Supreme Court had no right to remain the prime minister. "It will be a shame that a convict will be representing Pakistain as its prime minister in

Britannia

," he said in reference to Gilani's five-day UK visit starting May 8 (today).
Posted by: Fred || 05/09/2012 00:00 || Comments || Link || E-Mail|| [6457 views] Top|| File under: Govt of Pakistan
Israel-Palestine-Jordan
Palestinian Negotiator Erakat Suffers Heart Attack
[An Nahar] Veteran Paleostinian negotiator Saeb Erakat has undergone an operation after suffering a heart attack on Tuesday, his wife and medical sources told Agence

La Belle France

Presse.

The 57-year-old "woke at dawn with chest pains and decided to go to the Paleostine medical complex in Ramallah where he underwent medical tests," said his wife, Naama Erakat, referring to the city's main hospital.
"Does it hurt when you do...this?"
"Yes."
"OK. Don't do that."
"It turned out he had suffered a heart attack, so they performed an emergency catheterization at hospital, which was successful," she said.

Hospital director Ahmed Bitawi said "a blood clot was found in one of his arteries which was opened during the operation."

Erakat was recovering from the procedure but "needed a period of rest," he added.

Erakat has been a member of every Paleostinian negotiating team since 1991, with the notable exception of those who secretly conducted talks ahead of the 1993 Oslo Accords.

Posted by: Fred || 05/09/2012 00:00 || Comments || Link || E-Mail|| [6457 views] Top|| File under: PLO
Science & Technology
Malware Installed on Travelers' Laptops Through Software Updates on Hotel Internet Connections
Anyone who believes they have been a target of this type of attack should immediately contact their local FBI office and promptly report it to the IC3's website at www.IC3.gov. The IC3's complaint database links complaints together to refer them to the appropriate law enforcement agency for case consideration. The complaint information is also used to identify emerging trends and patterns.
Posted by: Besoeker || 05/09/2012 09:11 || Comments || Link || E-Mail|| [6459 views] Top|| File under:
Southeast Asia
Russian Passenger Jet Missing In Indonesia
A new Russian passenger jet carrying 46 people has gone missing on a demonstration flight in Indonesia, after taking off from Jakarta.

The Sukhoi Superjet 100 disappeared from radar screens 50 minutes into what was meant to be a brief flight.

An eyewitness reported seeing a low-flying plane flying towards a mountain but did not hear any explosion.

Aerial searches for the plane have been hampered by darkness and wet weather.

But rescuers have continued looking for the plane on the ground.

The plane, which took off at 07:00 GMT, is believed to have had about four hours' fuel aboard, the BBC's Karishma Vaswani reports from Jakarta.

Gagah Prakoso, spokesman for Indonesia's national search and rescue agency, said 46 people had been aboard the plane, which vanished from radar near Bogor, a city in West Java province.

He told BBC News it was unclear who was on board because they were people invited by Sukhoi, but they were "likely to be reps of Indonesian airlines".

Eight of those on board are Russians, according to Russian blogger Sergey Dolya, who was accompanying the Sukhoi delegation and broke news of the plane's disappearance.
Posted by: Grunter || 05/09/2012 08:18 || Comments || Link || E-Mail|| [6459 views] Top|| File under:
Sri Lanka
Sri Lankan Buddhists Demand Demolition of Mosque
[An Nahar] Dozens of Buddhists led by monks have joined a demonstration urging Sri Lanka's government to proceed with plans to dismantle a mosque located in a sacred Buddhist area.

The protesters marched peacefully through Kalutara town south of Colombo on Monday.

Last month, thousands of Buddhist monks and lay supporters stormed the mosque in the central town of Dambulla, saying it was constructed illegally.

The government later announced that the mosque and a Hindu temple would be demolished and relocated.

Mohammedan

holy man

s and politicians have strongly opposed the decision. An organizer of Monday's protest, Asoka Menikkgoda, says the government should safeguard Buddhism, the state religion, and not yield to

Mohammedan

pressure.
Posted by: Fred || 05/09/2012 00:00 || Comments || Link || E-Mail|| [6459 views] Top|| File under: Global Jihad
-Election 2012
Do as I Do, Not as I Say
If Democrats want to reach more evangelical voters, they should use a political language that evangelicals can hear. They should talk about the kind of people we are aiming to be and about the transformational journey that any choice will take us on. They should talk about how we can grow in compassion and care. They could talk about the way their policy interventions will allow those who receive them to become better people and how those of us who support them will better ourselves as we reach out in love. They could describe health care reform as a response to suffering, not as a solution to an economic problem.

To be sure, they won't connect to every evangelical. But the good news for secular liberals is that evangelicals are smarter and more varied than many liberals realize. I met doctors, scientists and professors at the churches where I studied. They cared about social justice. They cared about the poor. In the aftermath of Hurricane Katrina, many of them got into their cars and drove to New Orleans. This is a reachable population, and back in 2008, a quarter of white evangelicals voted for Mr. Obama. Democrats could speak to evangelicals more effectively if they talked about how we could develop our moral character together as we work to rebuild our country.


This is a anthropologist from Stanford, trying to explain her findings to the intended market of the New York Times in order to benefit a certain political spectrum. It may sound amusing, but consider that this is the political spectrum currently in charge at State, academia, the legal community, and Washington in general. If they can't understand Americans who they consider as part of a 'foreign culture', how are they dealing with actual foreign cultures, beliefs and mindsets like Pakistan, India, Syria, the Taliban, Tuaregs, Chinese, Palestinians, etc.?

They won't see a need to understand the Israelis as a foreign culture, anyway, because they're in perfect agreement with the American Jews in their circle.

All foreign cultures are amenable to the same worldview, since the inhabitants of either flyover America or Zimbabwe are the same, and both need to be managed by their betters...
Posted by: Pappy || 05/09/2012 00:00 || Comments || Link || E-Mail|| [6459 views] Top|| File under:
Who's in the News
34
[untagged]
5
al-Qaeda in Arabia
4
Arab Spring
4
al-Qaeda in Pakistan
3
Govt of Syria
3
al-Shabaab
3
Govt of Pakistan
2
Lashkar-e-Islami
1
Pirates
1
PLO
1
Taliban
1
TNSM
1
TTP
1
al-Qaeda
1
Baloch Liberation Army
1
Boko Haram
1
Global Jihad
1
Govt of Iran
1
Govt of Iraq
1
Hezbollah
Bookmark
E-Mail Me
The Classics
The O Club
Rantburg Store
The Bloids
The Never-ending Story
Thugburg
Gulf War I
The Way We Were
Bio
Merry-Go-Blog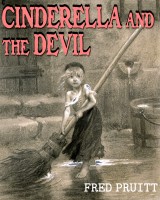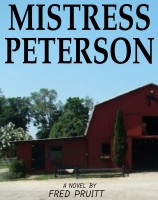 On Sale now!


A multi-volume chronology and reference guide set detailing three years of the Mexican Drug War between 2010 and 2012.

Rantburg.com and borderlandbeat.com correspondent and author Chris Covert presents his first non-fiction work detailing the drug and gang related violence in Mexico.

Chris gives us Mexican press dispatches of drug and gang war violence over three years, presented in a multi volume set intended to chronicle the death, violence and mayhem which has dominated Mexico for six years.
Click here for more information


Meet the Mods
In no particular order...


Steve White
Seafarious
Pappy
lotp
Scooter McGruder
john frum
tu3031
badanov
sherry
ryuge
GolfBravoUSMC
Bright Pebbles
trailing wife
Gloria
Fred
Besoeker
Glenmore
Frank G
3dc
Skidmark
Alaska Paul



Better than the average link...



Rantburg was assembled from recycled algorithms in the United States of America. No trees were destroyed in the production of this weblog. We did hurt some, though. Sorry.
3.235.191.73

Help keep the Burg running! Paypal: